Reebok surprised us all by dropping a new flavor of the Reebok Nano 9 – it has a brand-new woven jacquard upper.
… and it looks great!
This is "Cold Grey 4 / Cold Grey 7 / Toxic Yellow" (Product code: FU9372).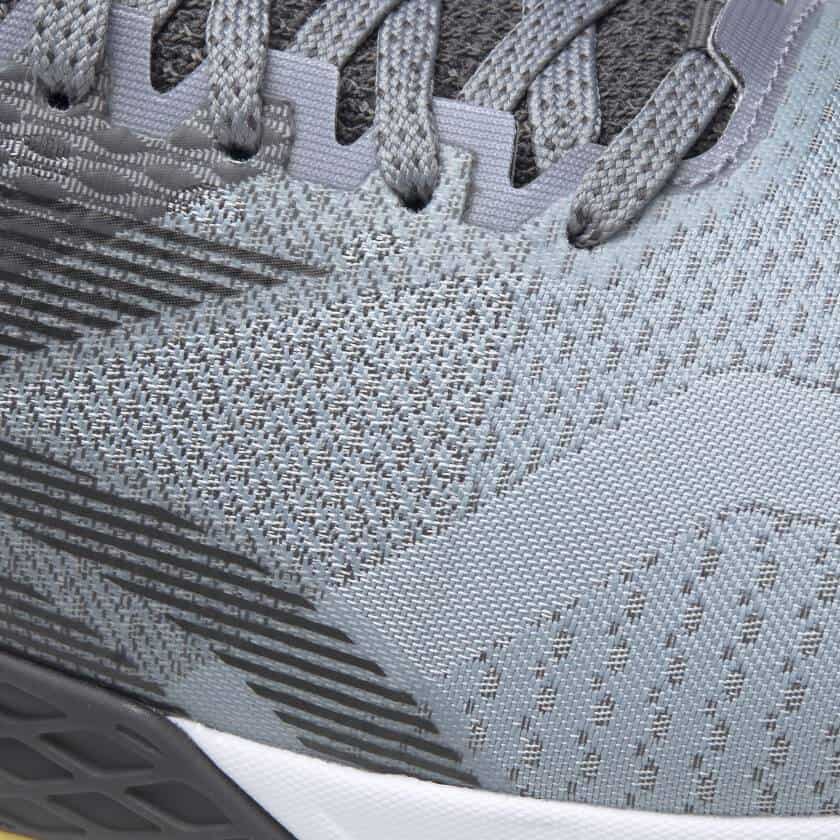 Some stores are calling this the Reebok Nano 9 Beast – and you can probably guess why – these are two dark and foreboding color patterns.
But, the official names are "BLACK / TRUE GREY 8 / TOXIC YELLOW" and the slightly lighter "COLD GREY 4 / COLD GREY 7 / TOXIC YELLOW".
Here's the other option.

Where can you get these?
Your best bet is right from the source, Reebok.com:




What's a "Jacquard" upper?
That refers to a special weaving process by which the pattern is woven into the material.
Here's an up-close look.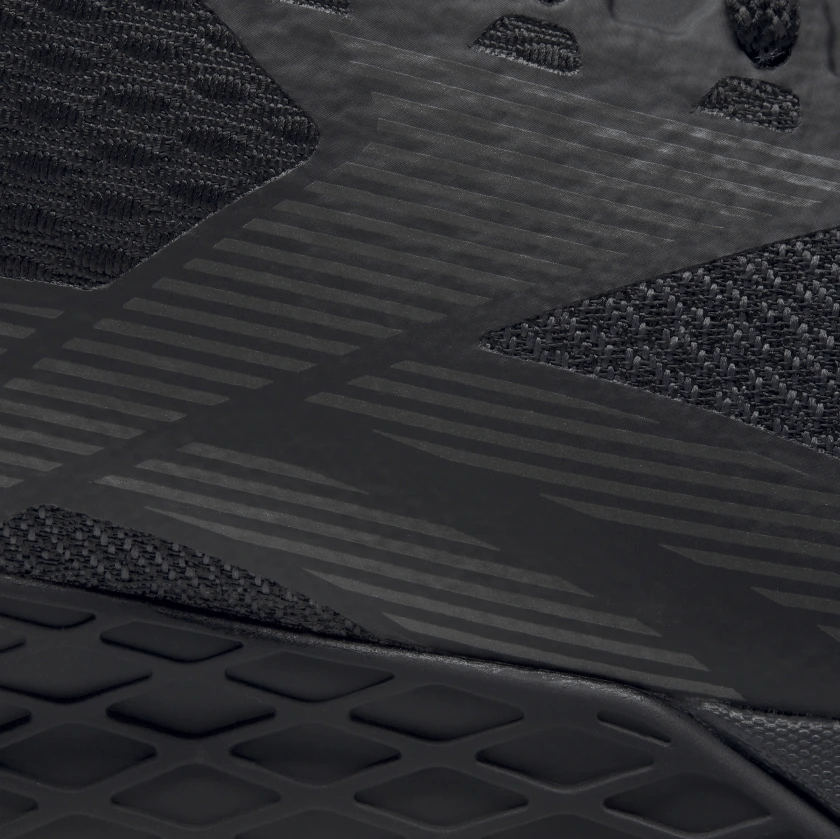 As you can see, this is a much more refined and sophisticated look as compared to the normal FlexWeave upper on the Reebok Nano 9.
Will this new upper be as durable?
We don't know for sure yet, but I can tell you this: the outsole and rubber protection wrap on the Reebok Nano 9 is tough as nails.

And that's where these CrossFit training shoes see the most wear and tear.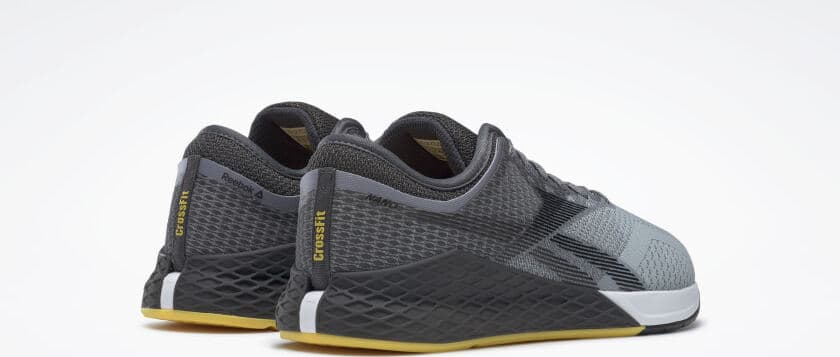 So, what I'm saying is that I think these will do just fine.
And they look great!
OK, so this woven jacquard upper is what's new and exciting (and the color options.)
But, let's tell you all about the special features of the Reebok Nano 9 that are carried forward on this version of the shoe.

The Reebok Nano 9 has a flat outsole with a tread pattern that is focused on traction and grip.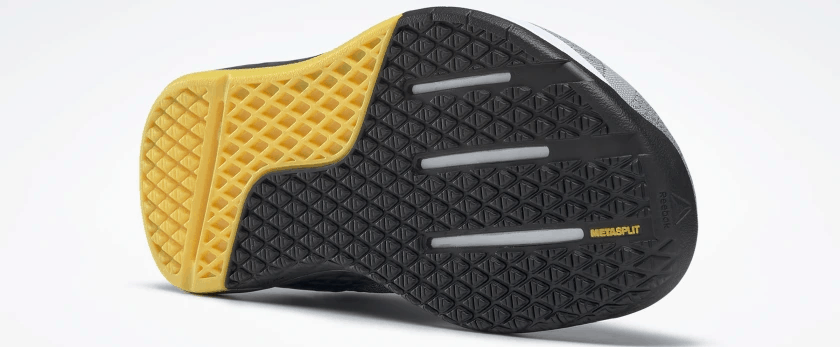 The outsole is labeled meta split.
Why? It's a two-piece outsole and Reebok describes it as "Decoupled".
This maximizes your ability to move and cut in these shoes.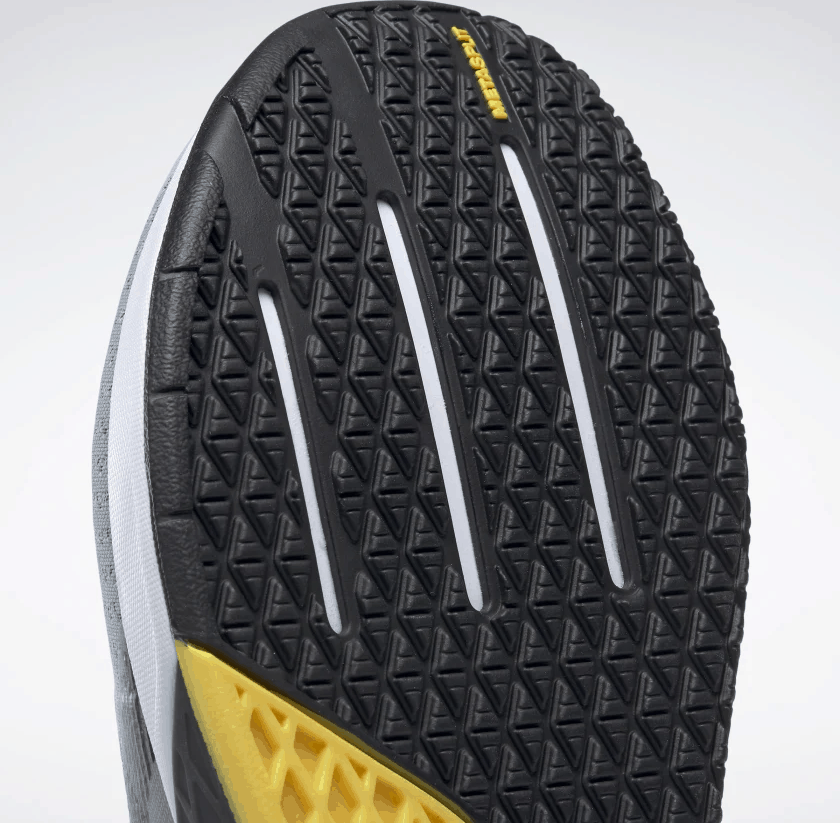 The Reebok Nano 9 has regular laces – and a comfortable thick padded tongue.
This helps protect against lace bite.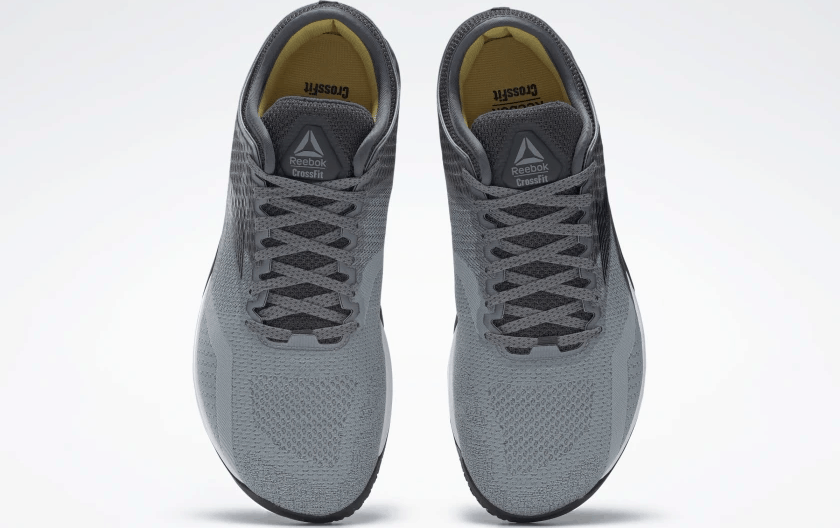 Here's all the photos – enjoy!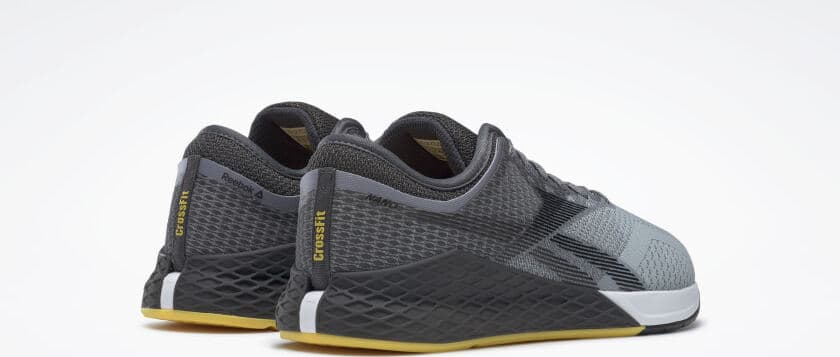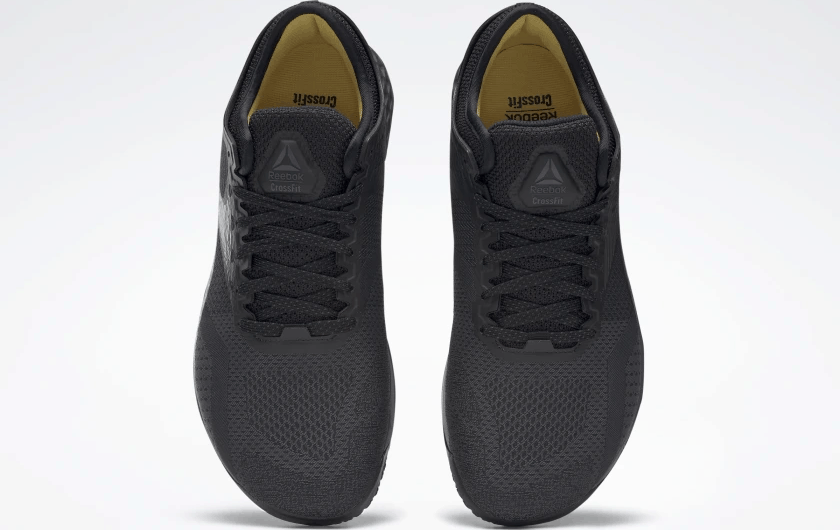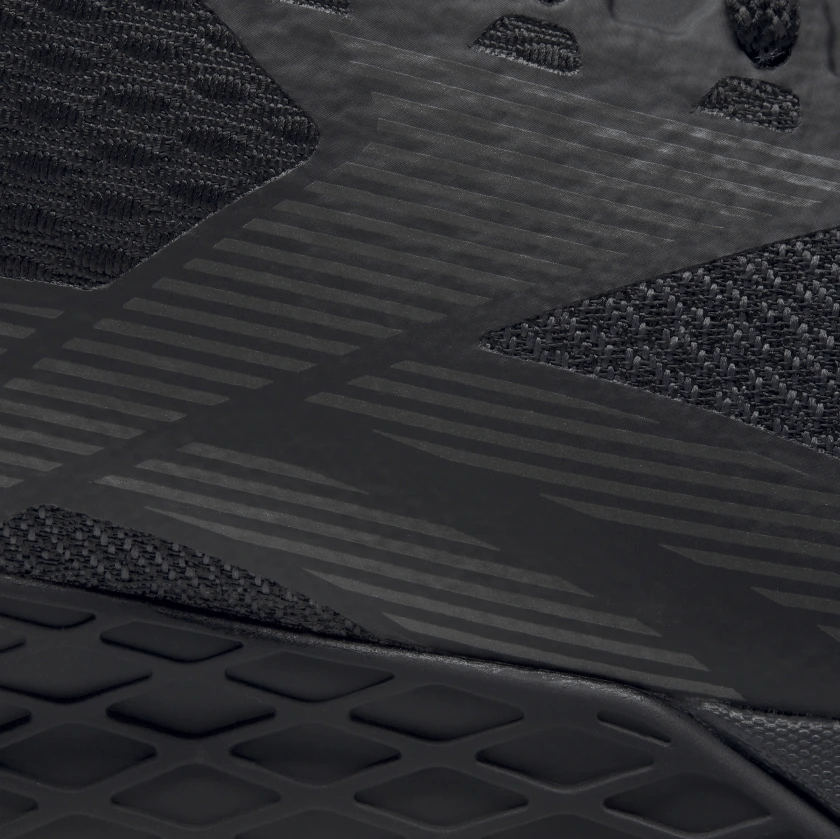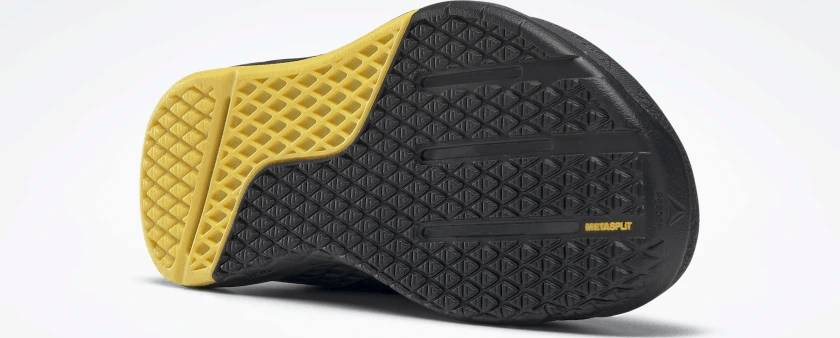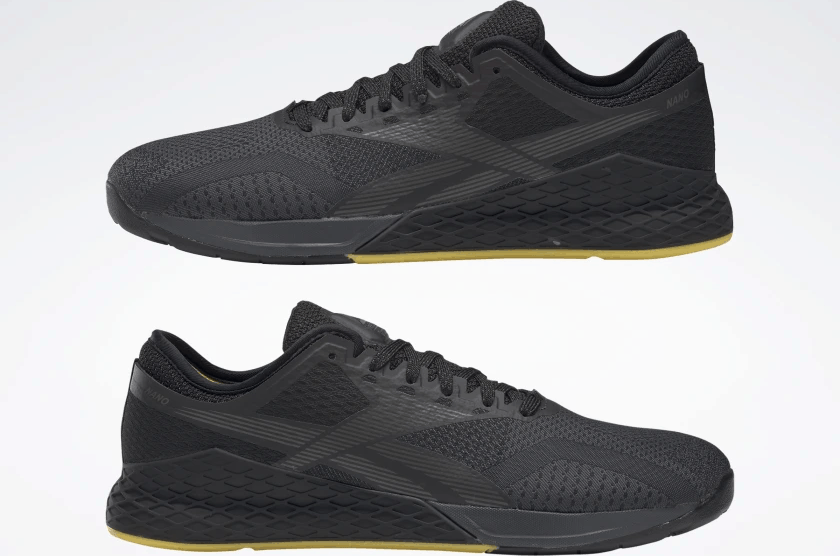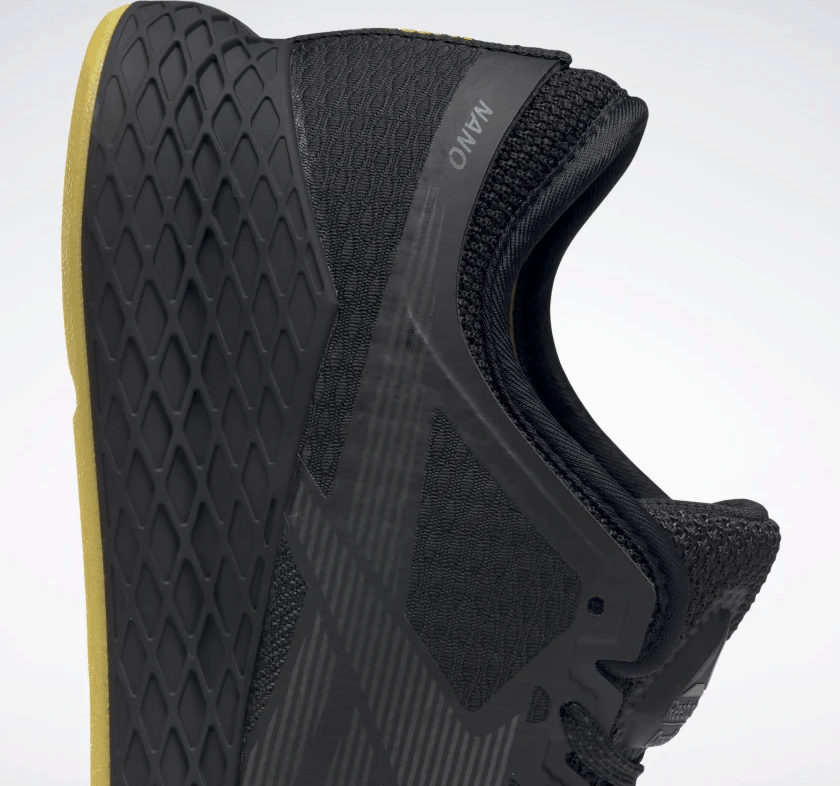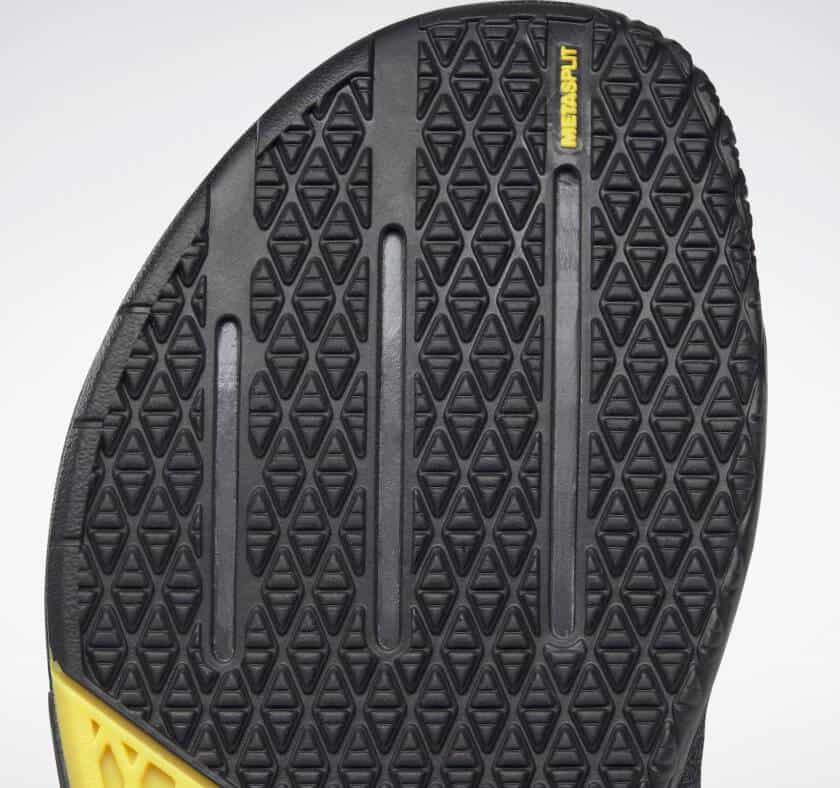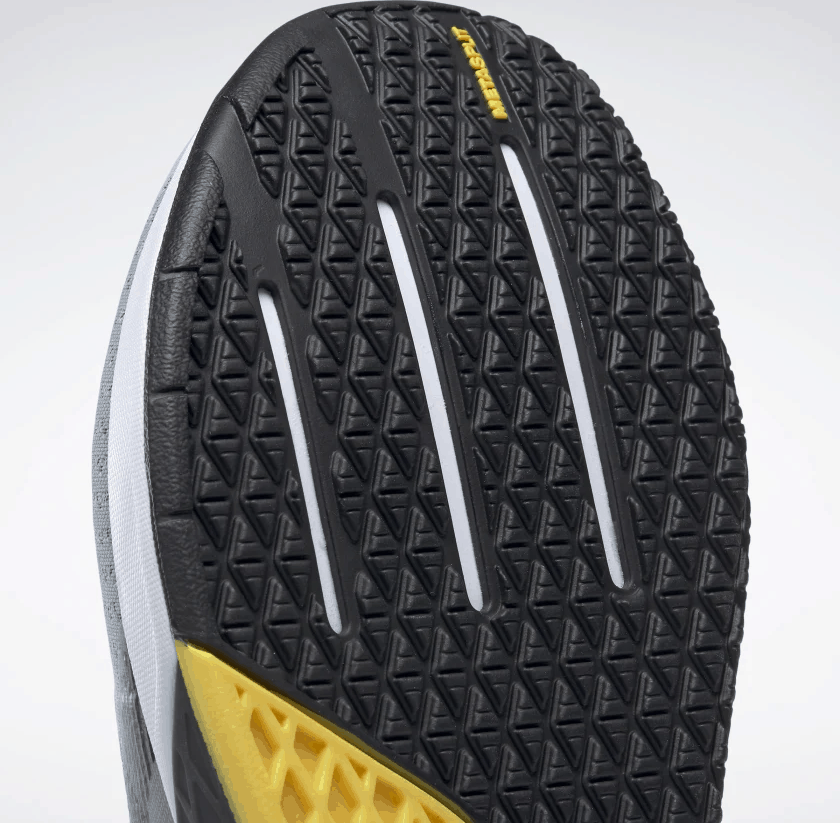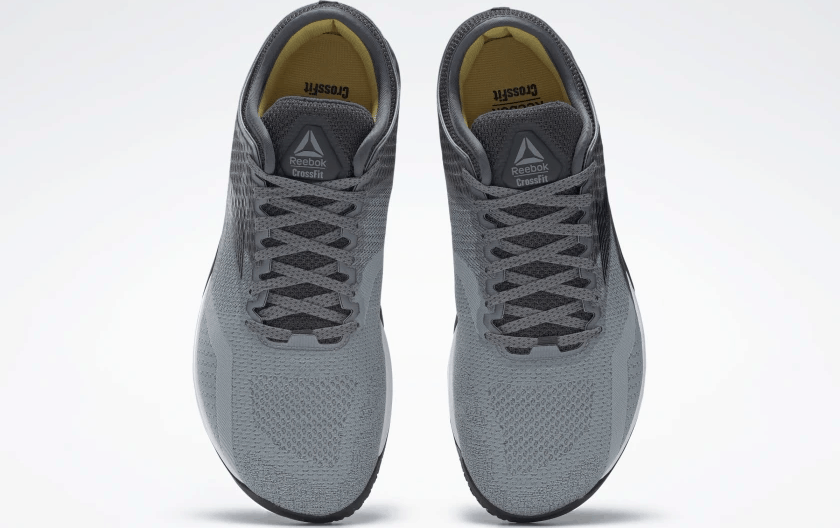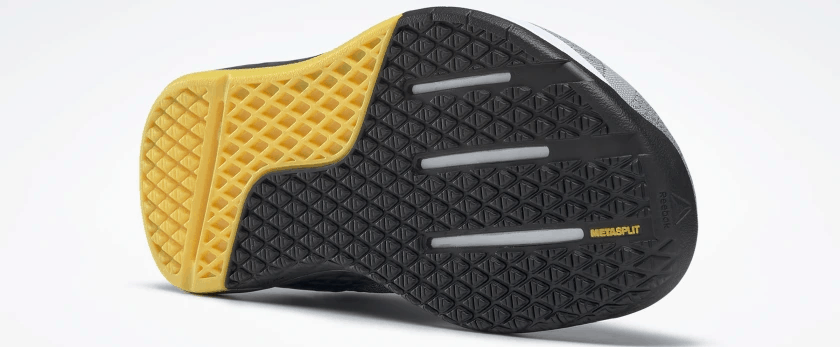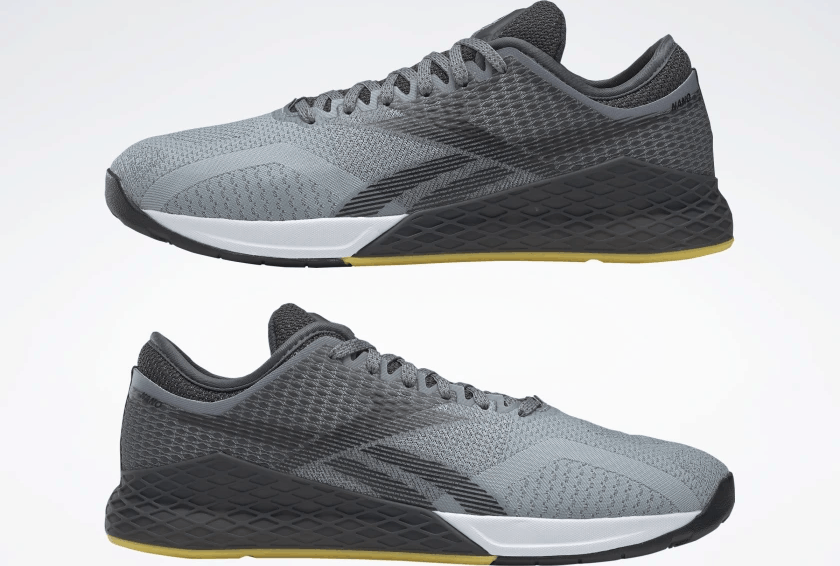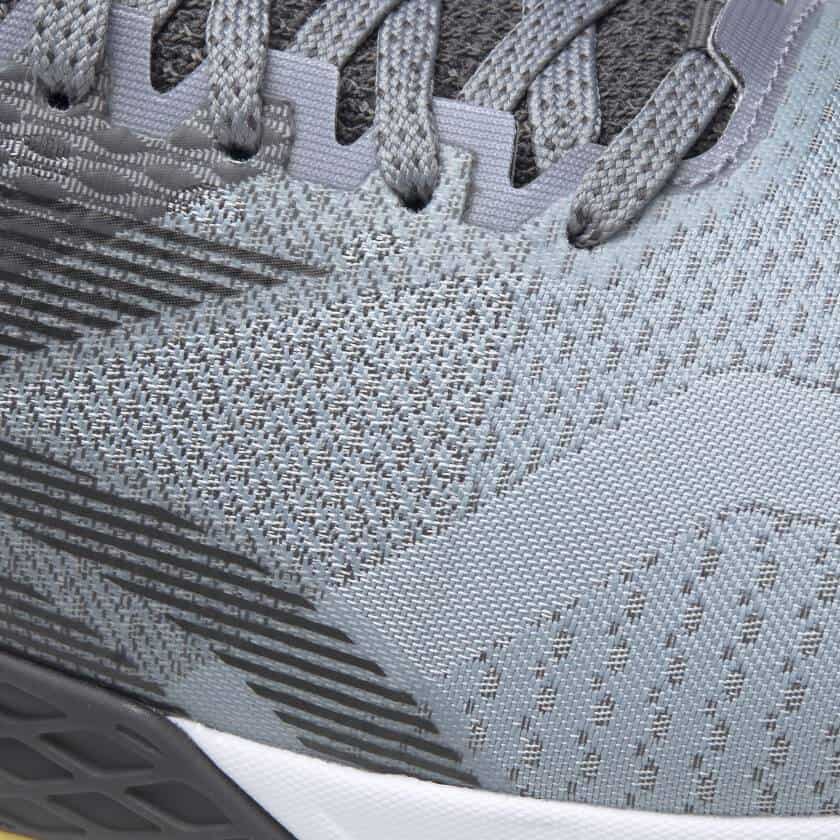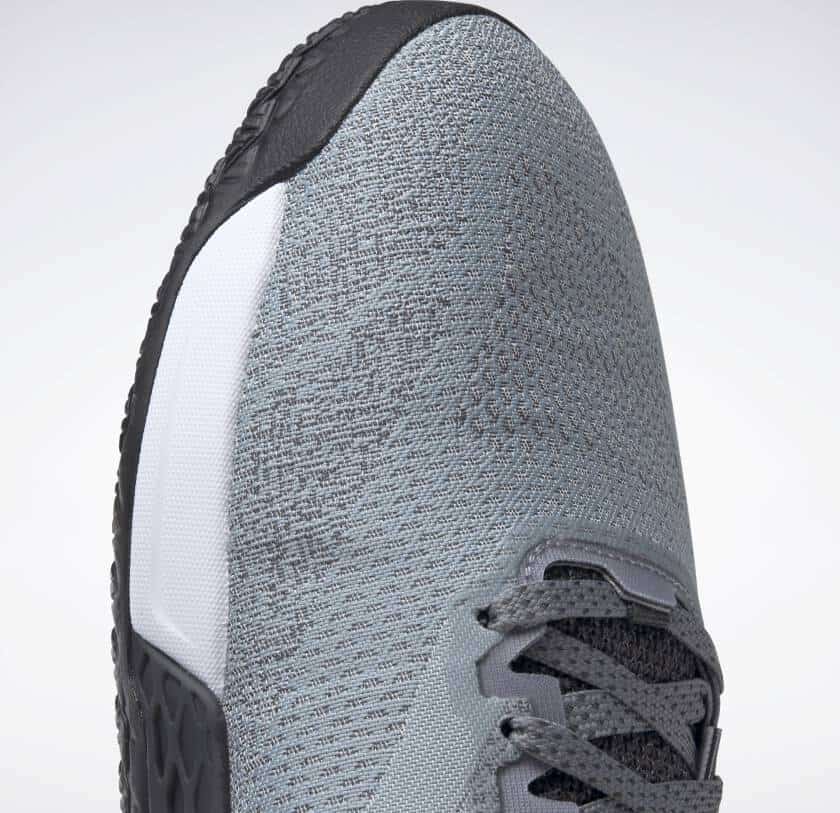 Photo Credits
Product photos on this page are property of Reebok, Inc.
This website is not affiliated or associated with CrossFit, Inc. CrossFit is a registered trademark of CrossFit, Inc.