Here's the latest Nike Metcon 8 Women's Shoes for CrossFit.
Shoes do matter in CrossFit and any other activity. They can help you perform at your best and equip you with more durability, stability, and versatility for attacking different intense activities of CrossFit workouts. The right pair of CrossFit shoes will enable you to give your best in a wider range of exercises without compromising your performance.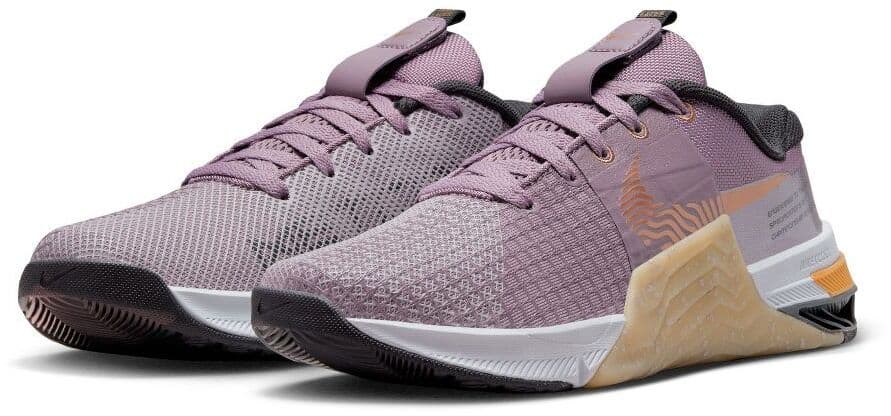 From Road Runner Sports:
Nike Metcon 8 Women's Shoe for CrossFit – Overview
The Nike Metcon series is known in the CrossFit world as it offers the versatilty, durability, and stability athletes need in their training. Metcon cross-training shoes made their debut in 2015 and have grown and improved several times to adapt to athletes' demands. The series is now on its 8th iteration and even comes in different versions.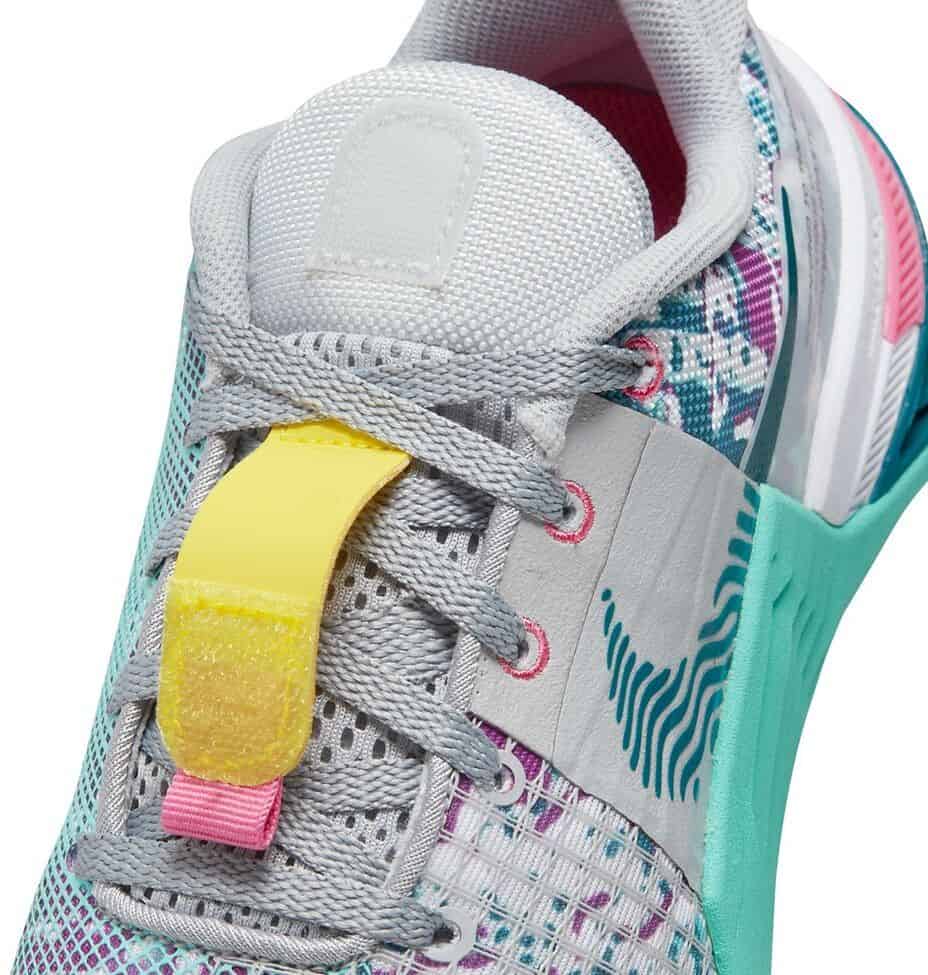 Metcon 8 is the go-to model for training that depends on a lighter, more breathable upper than the previous editions. This is to complement Nike's standards of durability and comfort so you can float through your cardio, power through your lifts, and conquer your workouts.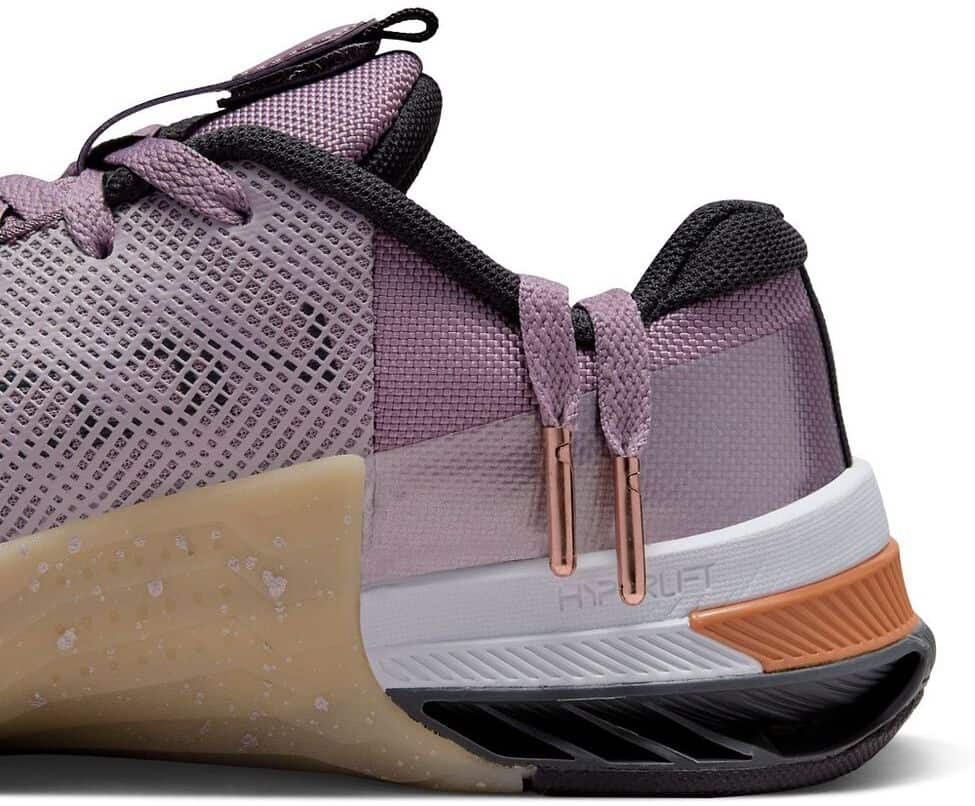 Women's Nike Metcon 8 PRM
The premium Women's Nike Metcon 8 PR lets you celebrate the successes and strength of women. This shoe is perfect for weight training and cross-training workouts with its wide base that disperses your weight for a stable lifting experience. Metcon 8 PRM has mesh, and textured overlays merged in the upper for a breathable feel and a tab that locks down the laces, so nothing gets in your way.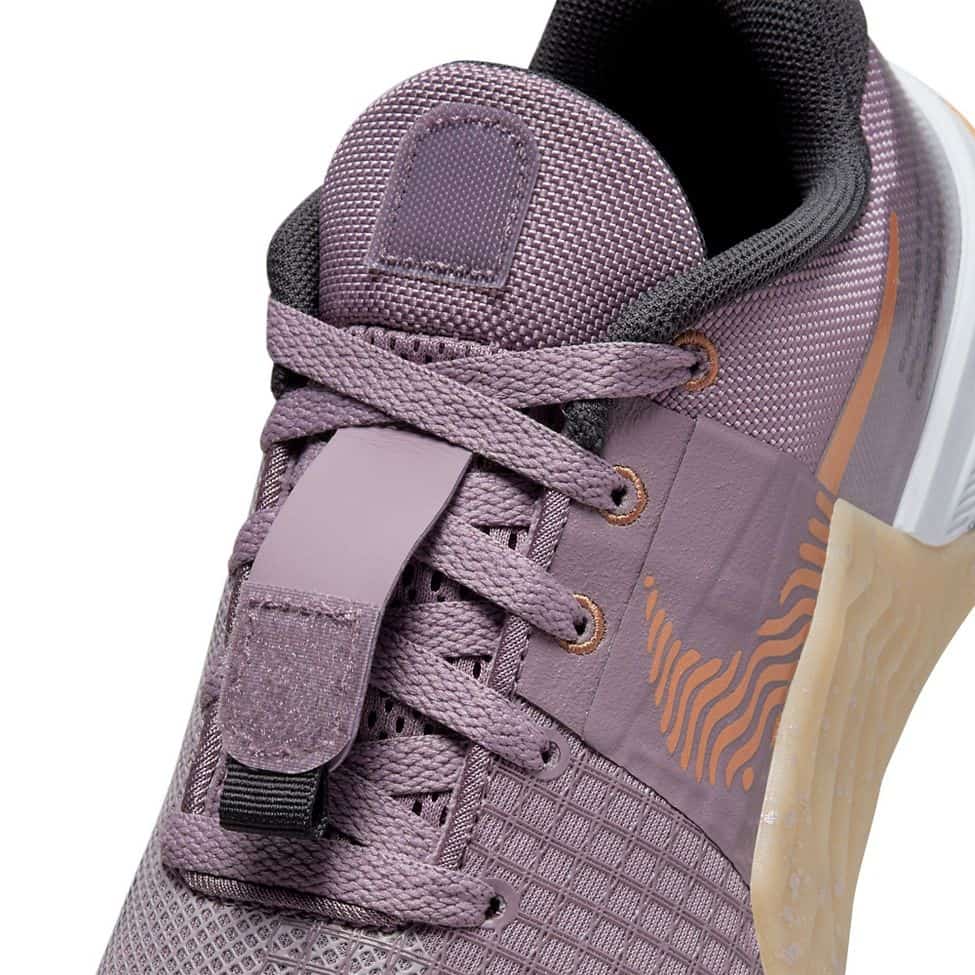 The Nike React foam is long-lasting and comfortable, while the flywire cables minimize weight and maximize support. The handstand clip makes wall workouts more comfortable, and the grippy rubber wraps around your arch for added traction.
Another Style: Women's Nike Metcon 8 JE
The Nike Metcon 8 JE is a special edition shoe designed to pay tribute to American triathlete Joanne Ernst. It has a new upper that makes it the most lightweight, breathable, and durable Metcon yet. The shoe supports CrossFit enthusiasts, weightlifters, gym fanatics, and athletes who never stop.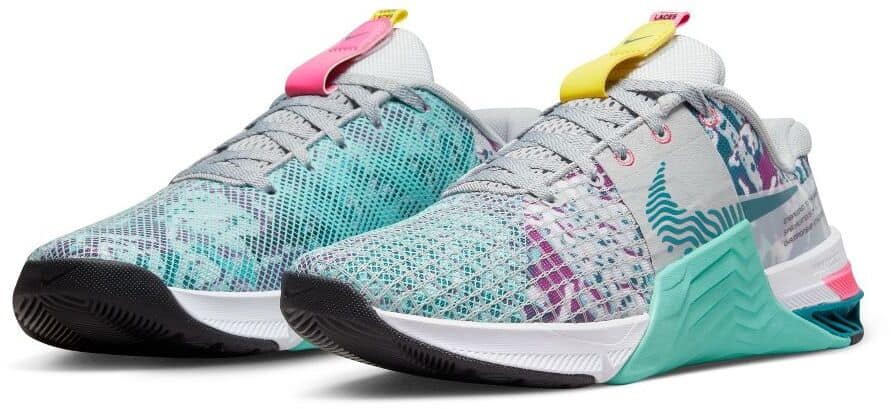 It is ideal for athletes transitioning smoothly from cross-training, HIIT workouts, and Bootcamp to weightlifting and running during the same workout. The haptic print of the shoe adds multiple layers to deliver durability and visual interest, and with the puff print swoosh, the shoe has added dimension and tactility.
Lateral Support: Women's Nike Free Metcon 4 PRM
Hit the gym and smash your workout with the Nike Free Metcon 4 PRM. This shoe is immersed in a unifying, victorious, smoky purple twist that honors every woman's win in or out of the training room. The upper highlights a revamped chain-link style mesh to keep you cool as your workout heats up. It is perfect for cross-training, lifting, and gym days.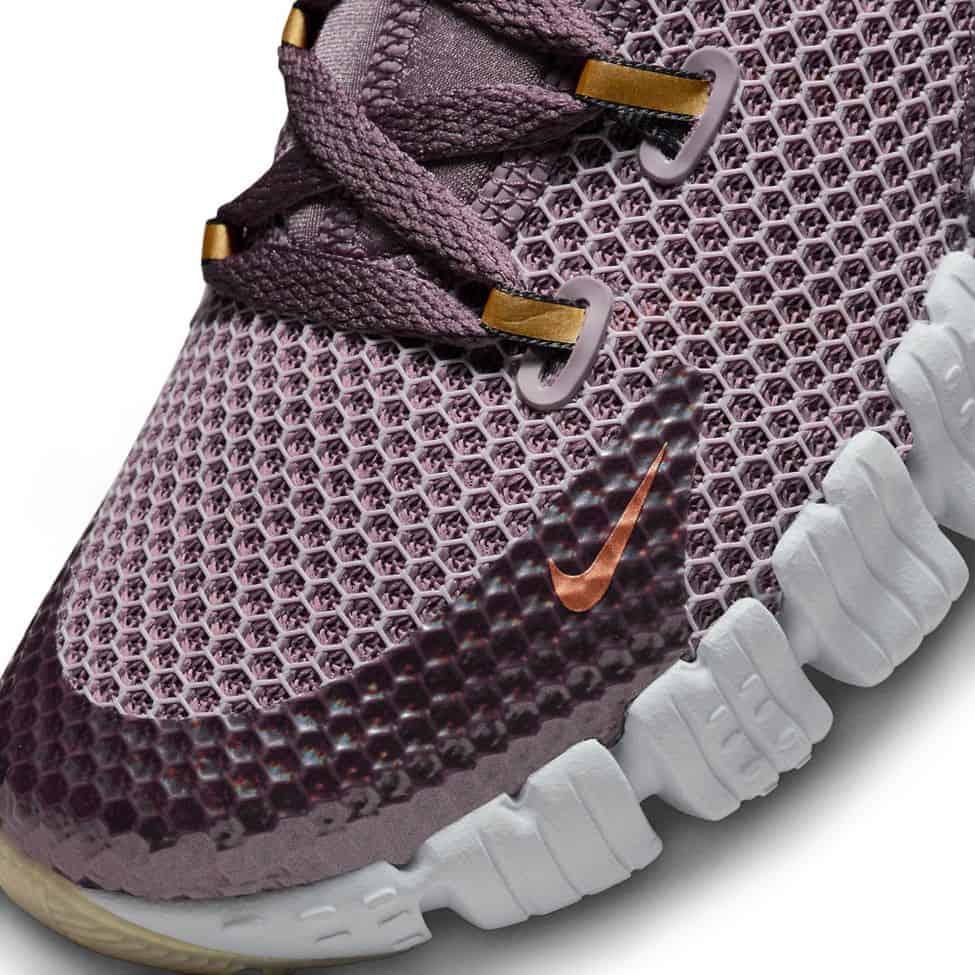 Its wide heel is an excellent base for lifting, and the wide webbing adds durability and support. The Nike Free technology in the forefoot of your Free Metcon 4 PRM delivers flexibility perfect for brief lateral movements. It has the Huarache of the early '90s and has rubber in high-wear areas to give you added traction.

Get it while you can: Nike Metcon 7 Women's
The Nike Metcon 7 is the gold standard for the gym, boot camp, and weight training and comes with updated features. It now has underfoot pressure mapping, making it 9% more stable than previous models, and a heel stabilizing plate that distributes weight from edge to edge. This shoe supports CrossFit aficionados, gym fanatics, weightlifters, and active athletes.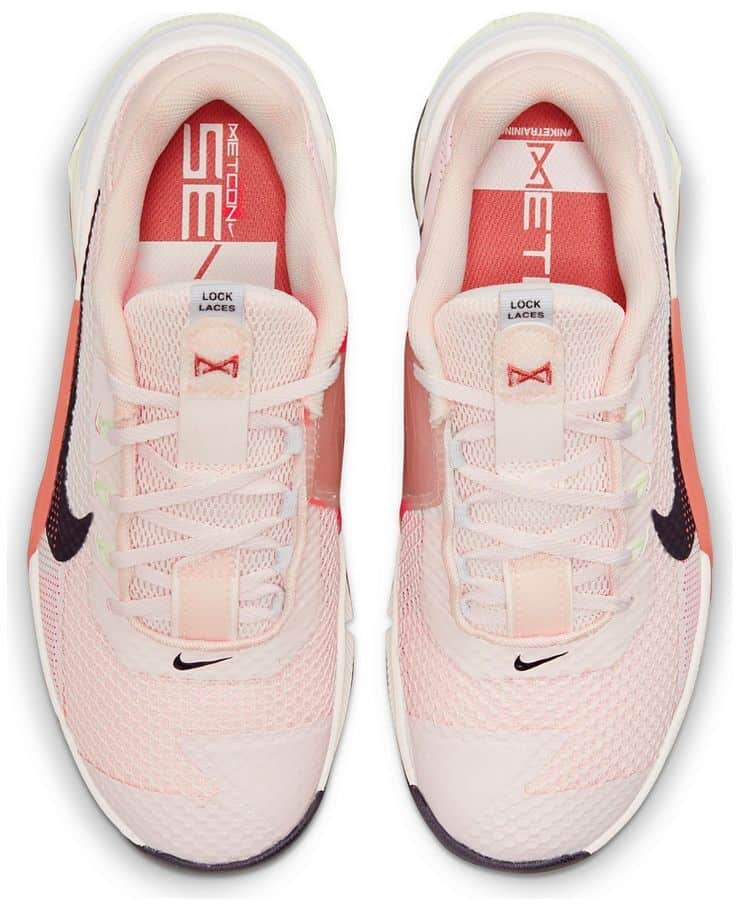 The responsive Nike React foam adds the right cushion for enhanced running, and the revamped rubber wraps the sides for grip during rope climbs and excellent traction from floors to roads. The tabs limit distractions and snugly lock down your laces, and the built-in grooves that maximize flexibility kees the feel nimble and reactive.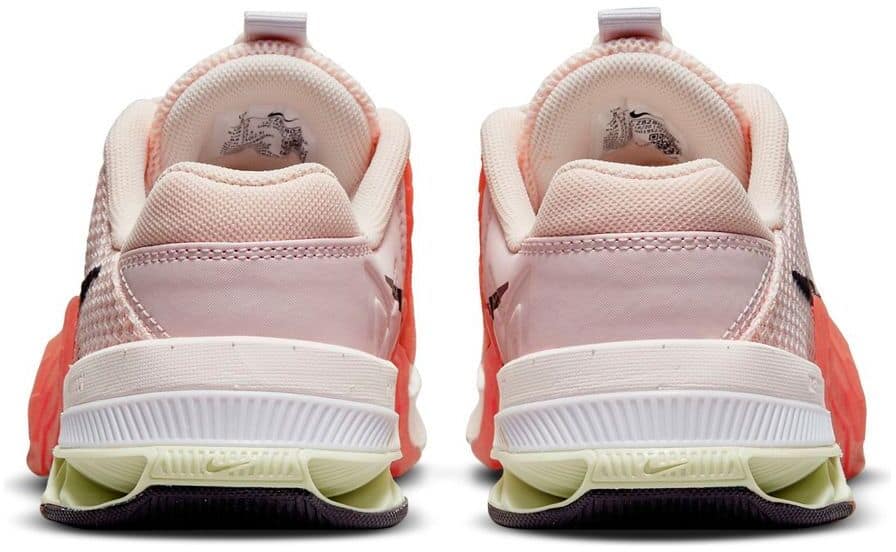 Competitor option: Women's Reebok Nano X2 USA
The Reebok Nano X2 has new features that make it great for weightlifting, HIIT workouts, boot camps, sprints, and extreme gym workouts. This shoe has a slimmer heel shape than the X1 and a supportive heel clip for a more secure box jumping. The Flexweave® knit upper is more durable than before while offering practical breathability that can still tolerate the activity and work you put in.

Nano X2 has the USA special edition upper in red, white, and blue accents, so you can flaunt your national pride. It uses Floatride Energy on the forefoot to add responsiveness. This shoe also has lug patterns that enhance traction and grip and Rope Pro+ Technology for optimum rope grip.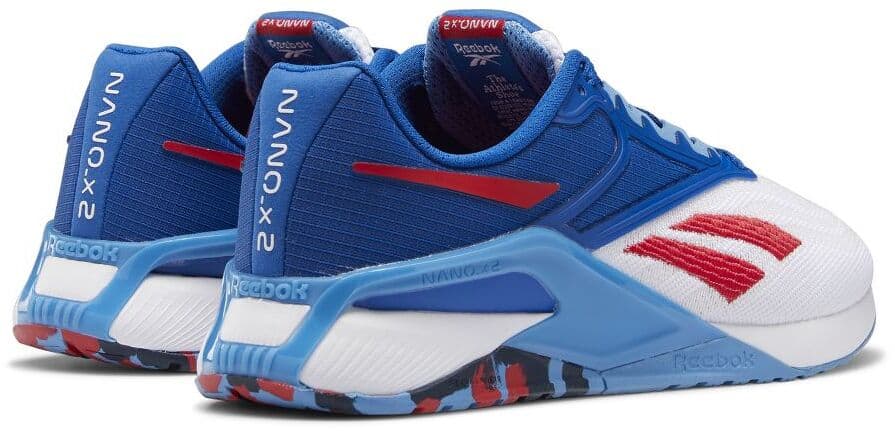 Why are Cross Trainers the Best Shoe for CrossFit?
There are different types of shoes, and if you are not familiar with them, you might buy whatever and not use them where they are intended to. In the running arena alone, there are shoes for an easy run, trail run, racing, and more. It can be overwhelming, especially when you explore the fitness world. For CrossFit, a strength and conditioning training made up of functional movement, cross-training shoes are the ones that will keep up with its intensity. Cross-training shoes are made with different intense workouts in mind, making them versatile.
When you think of exercises like CrossFit workouts, agility drills, high-interval training, or heavy lifting, cross-training shoes are the right shoes to wear for more lateral stability. They are the jack of all trades and are suitable for many exercises like squats, presses, deadlifts, sprints, burpees, and more. They provide reinforced sides, stability and ankle support, and protection for those who start and stop often. This construction comes convenient during arduous movements like deadlifts, squats, cleans, and presses. Cross-training shoes have a better grip, lower heel-to-toe drop, and a solid heel for support.
There's nothing wrong with using a running shoe if you are using machines and free weights, but for heavy lifting and high-intensity workouts, a shoe with a lower drop and a more sturdy platform will help to really maximize your potential. Cross-training shoes also have a more flexible sole for dynamic movement, and unlike running shoes made to go in one direction, cross-training workouts demand more lateral exercises. They also have a more durable upper to protect your shoes from abrasion during high-intensity training, and their forefoot has more cushioning to absorb the impact from landing on your toes.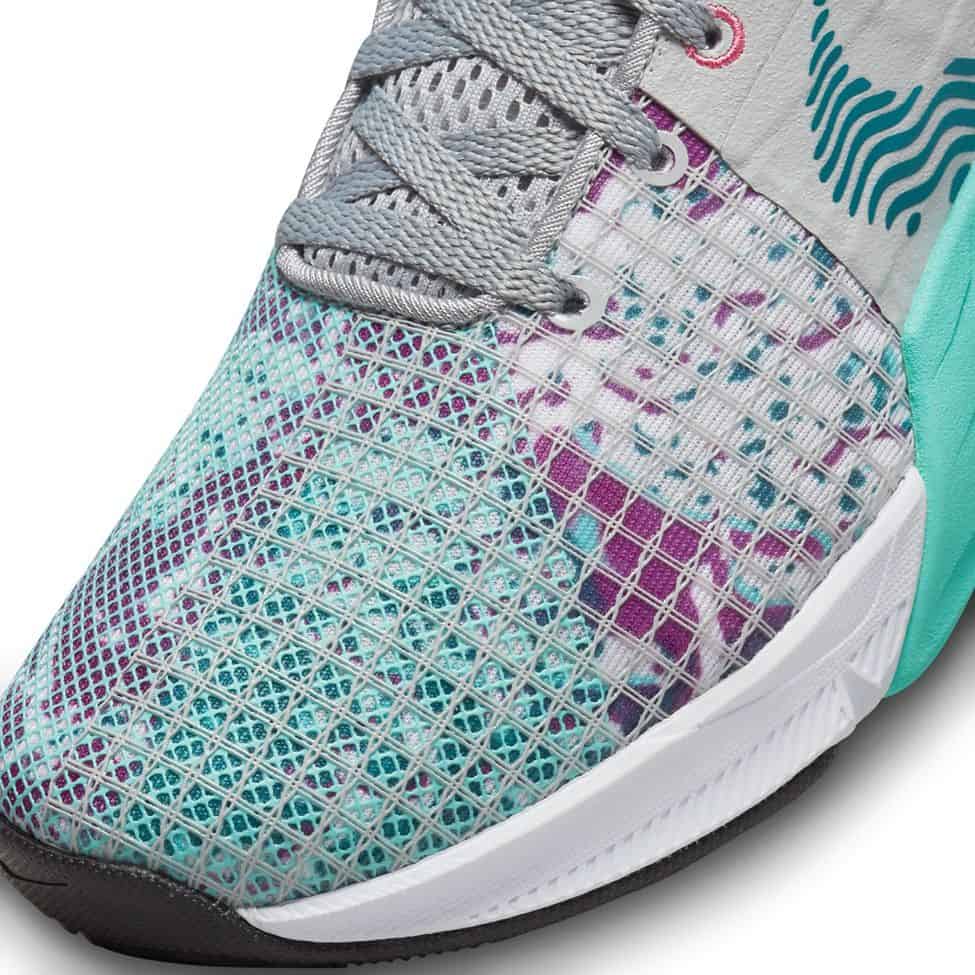 CrossFit shoes are primarily cross-training shoes devised to enhance your performance in workouts that traverse different training styles in a typical CrossFit WOD. These training styles include weightlifting, plyometrics, HIIT cardio, LISS cardio, bodyweight training, rowing workouts, and more. Cross-training shoes are durable and made from high-quality materials because CrossFit exercises are truly a beat down on your body and footwear.
They are created to provide performance benefits for numerous activities, and wearing running shoes won't just do it. Sweating alone isn't comfortable anymore, and imagine jumping, straining, and grunting for several hours. Cross-training shoes are designed to be comfortable for various uses and strive to provide plenty of support and cushioning on every landing and impact throughout your workouts.
Wearing CrossFit shoes is worth it and provides performance benefits and comfort than not wearing them in CrossFit training. If you ask if CrossFit shoes are needed to do CrossFit, the answer is no. But now that you know the advantages and the enhanced performance you'll get when you wear them, would you still settle for just any shoe?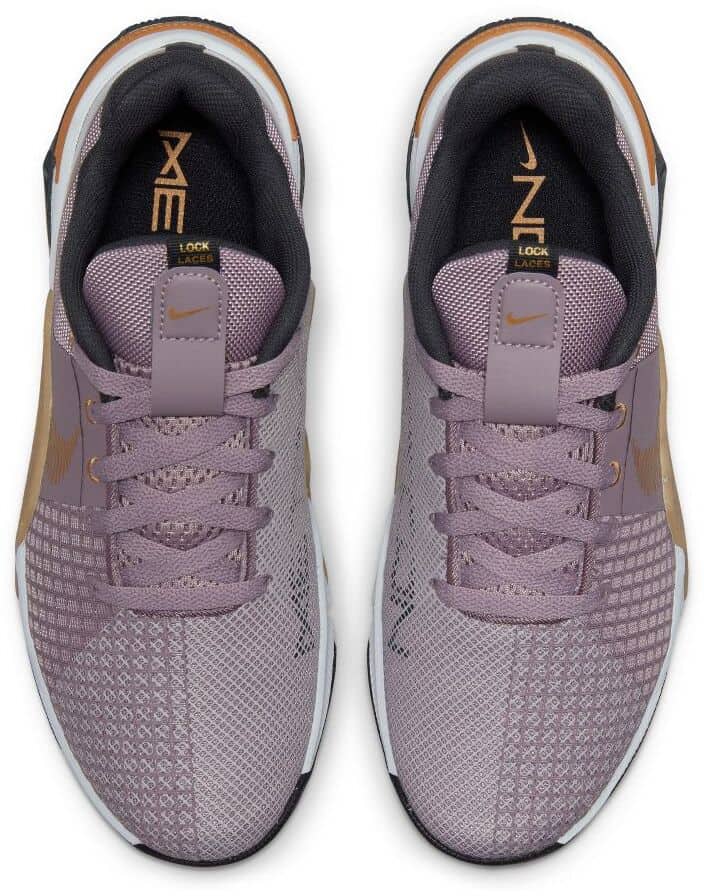 Nike Metcon 8 Women's Shoe for CrossFit – In Summary
That's our close-up look at Nike Metcon 8 Women's Shoe for CrossFit.
Nike Metcon 8 is an excellent shoe for CrossFit that delivers spring in your step, grip from all angles, stability for lifts, and versatility for different activities. Metcon 8 is available in different versions, and all offer lightweight and breathable upper, lightweight and springy Nike React foam, and wide, flat heel.
Looking for more options? Check out these other great products:
CrossFit shoes are great for CrossFit – but they are usually poor for running. Use these instead – the Nike Air Zoom Pegasus 39 Running Shoe or the HOKA ONE ONE Running Shoes for Women.
More products from Nike.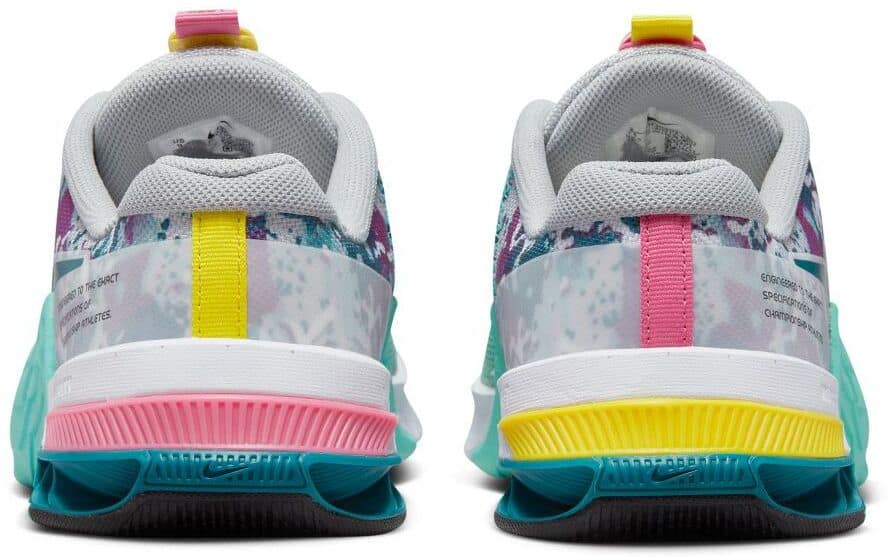 Photo Credits
Product photos on this page are property of Nike.
This website is not affiliated or associated with CrossFit, Inc. CrossFit is a registered trademark of CrossFit, Inc.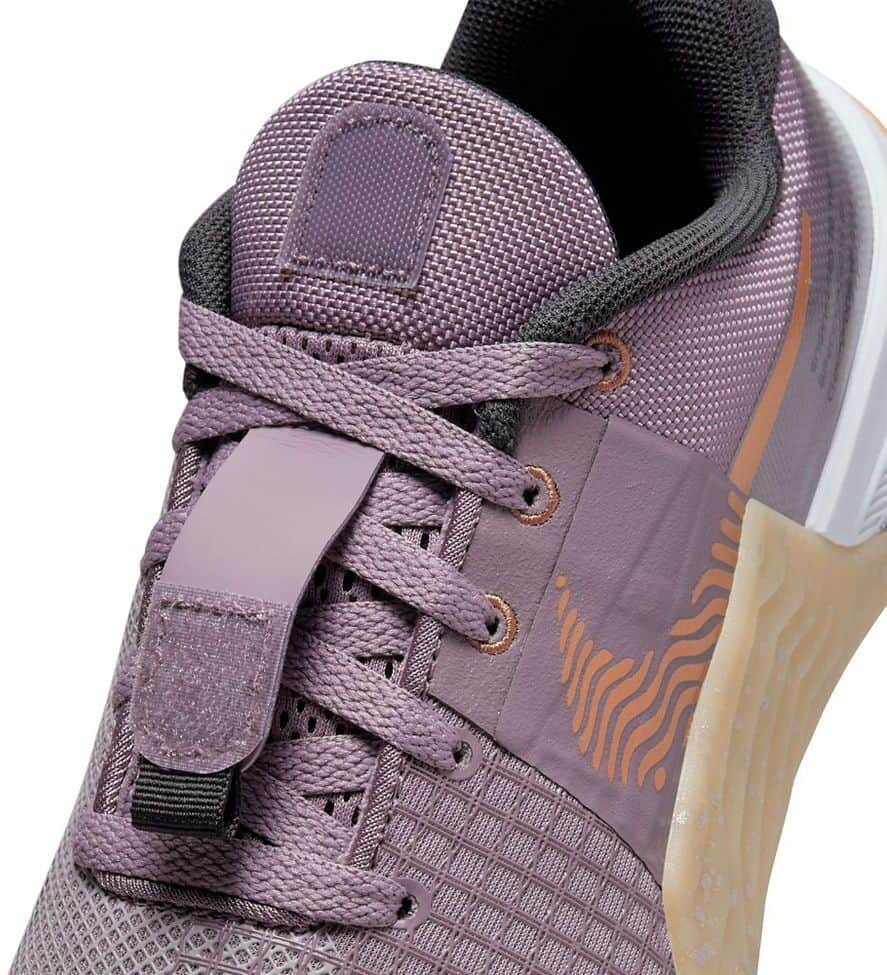 Affiliate Disclaimer
We are an affiliate of Road Runner Sports and others that sell this training gear. If you buy clothing or other training gear after clicking the links in this article, we receive a small commission at no extra cost to you. This helps us to bring you in-depth information and content on these great training products.