Get your run on with these new HOKA ONE ONE Running Shoes for Women.
Running is one of the most familiar types of physical activity and exercise—it's simple, free, and provides several benefits. But to get these benefits and protect your feet, knees, legs, and joints, you need good running shoes.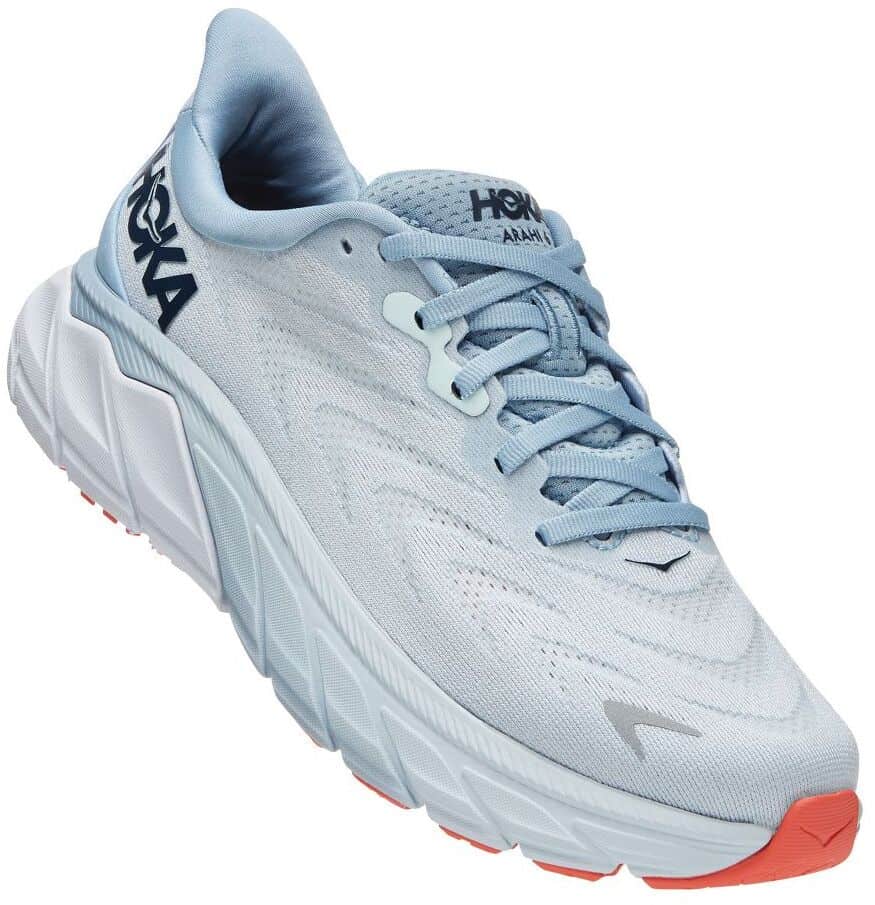 Get these from Road Runner Sports:
HOKA ONE ONE Running Shoes for Women – Overview
Running improves cardiovascular health and increases your heart rate to pump more blood to the muscles. It makes your heart pump more blood per beat making your lungs become stronger and adept at taking in more air per breath. Running also builds muscular strength in your upper body, legs, and core and provides a total body workout. It also disperses stress and tension in your body and helps you feel more relaxed.

But when you run, make sure you are using the right shoes as they will help you get all these benefits. Wearing the right running shoe helps prevent injuries, provides support for your arches, improves your running performance, and cushions the midsole area of your foot from the bounce of your foot to the ground. It also helps reduce and prevent knee, hip, and back pain and relieves the stress on the ankles, heels, and toes.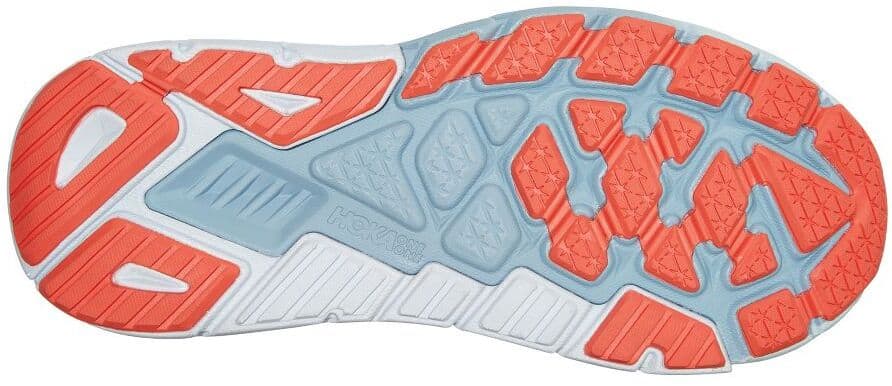 Women's HOKA ONE ONE Speedgoat 5
The HOKA ONE ONE Speedgoat 5 is great for neutral runners who don't need a lot of extra support and is perfect for trail running on technical terrain. The shoe has a max cushion that maximizes the plush feel for a soft and smooth ride every step. The upper is made from a double jacquard recycled content engineered mesh and recycled polyester laces.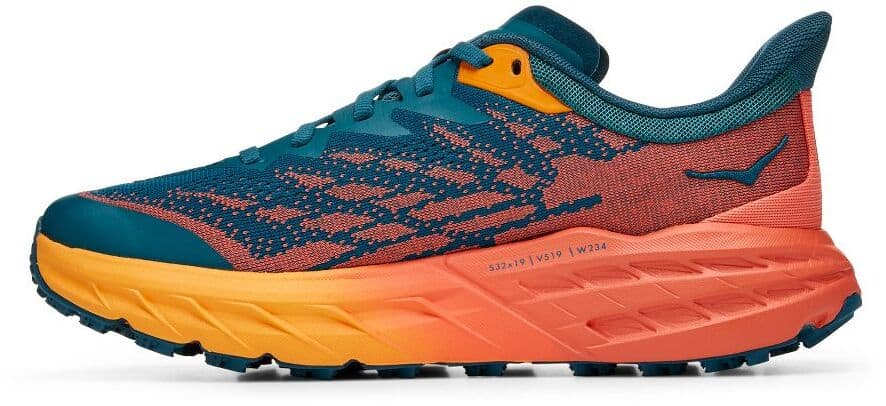 The CMEVA midsole provides an incomparable mixture of high-performance cushioning and lower heel drop offset, with an innately stable ride. The Vibram® Megagrip with Traction Lug and 5mm lugs on the outsole makes this shoe ready for any terrain.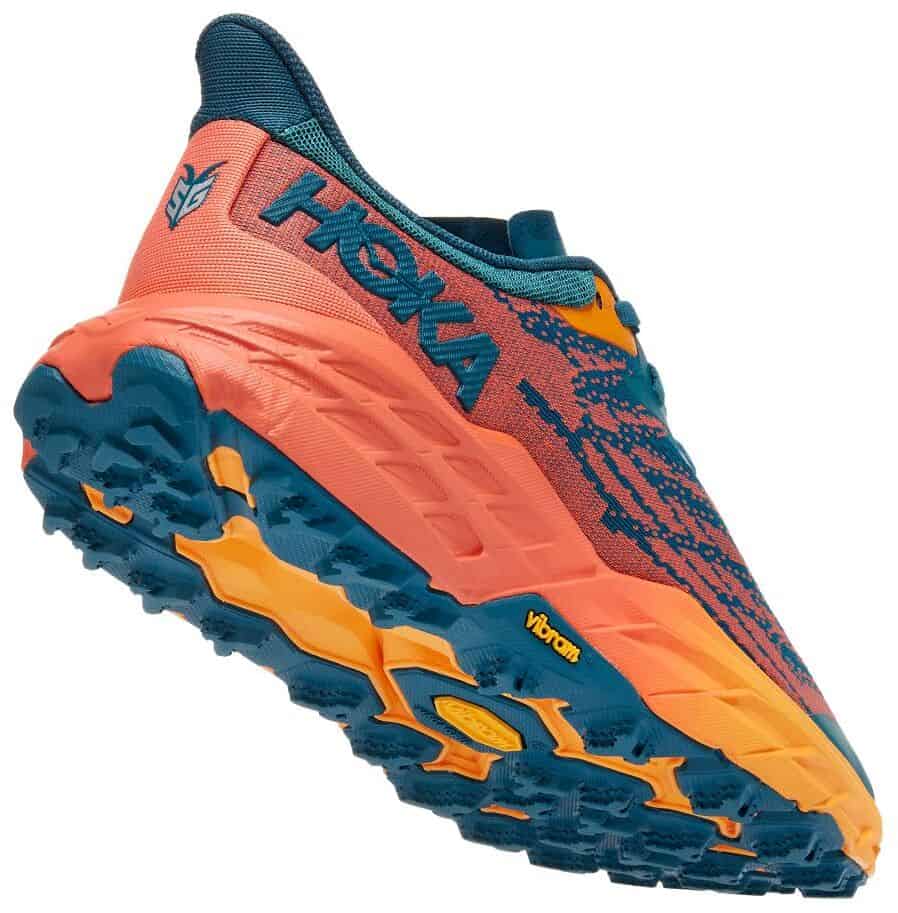 Women's HOKA ONE ONE Rincon 3
The HOKA ONE ONE Rincon 3 is perfect for runners looking for a lightweight training shoe for long-distance runs. The asymmetrical tongue construction wraps the foot firmly without pinching or binding, while the lightweight outsole is made from strategically placed zonal rubber.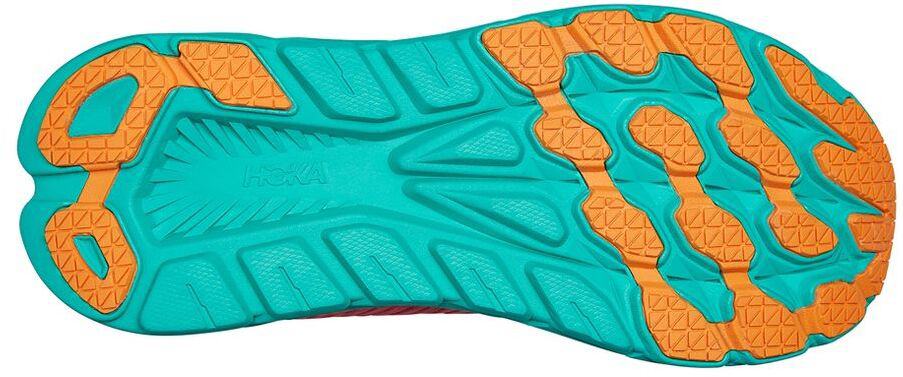 The upper is made from 100% vegan materials providing ultralight, breathable comfort, and an improved fit. A molded EVA sockliner and compression-molded EVA midsole deliver a super cushioned ride and performance-enhancing fit. This shoe weighs 6.2 ounces with a 5mm heel-to-toe drop.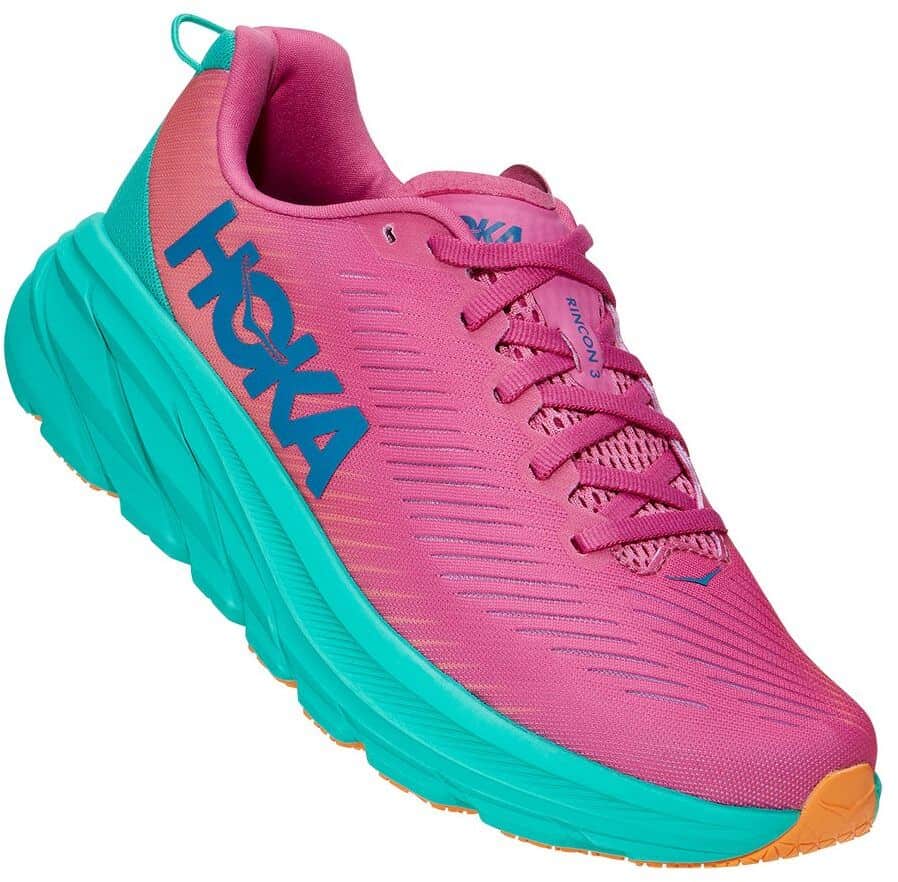 Women's HOKA ONE ONE Gaviota 4
The HOKA ONE ONE Gaviota 4 is made for stability and offers extra support for runners and people who want to stay comfy while on their feet all day. The lightweight vegan upper offers breathable durability, and the J-Frame™ midsole support and CMEVA midsole provide durable cushioning and a supportive base.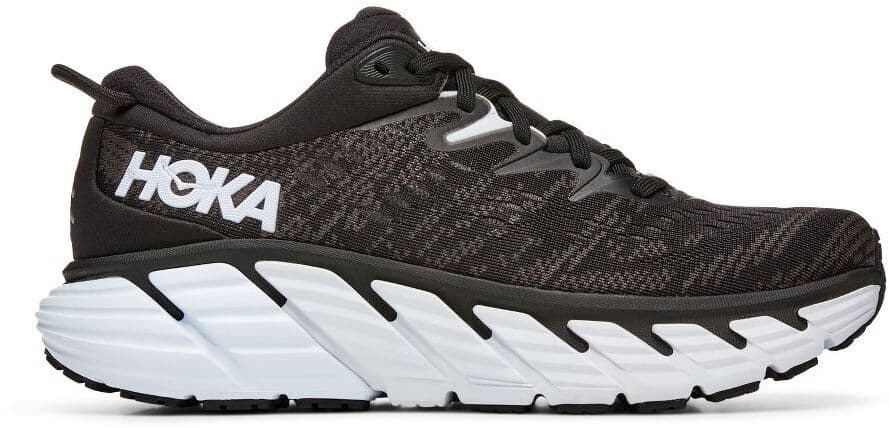 The durable reinforced eye stays by the lace holes, and a single-sided tongue gusset provides a locked-down fit and keeps your foot from tripping. The rubberized EVA and dermabrasion rubber keep your feet in contact with the ground, and road runners looking for max stability and cushioning will love this shoe.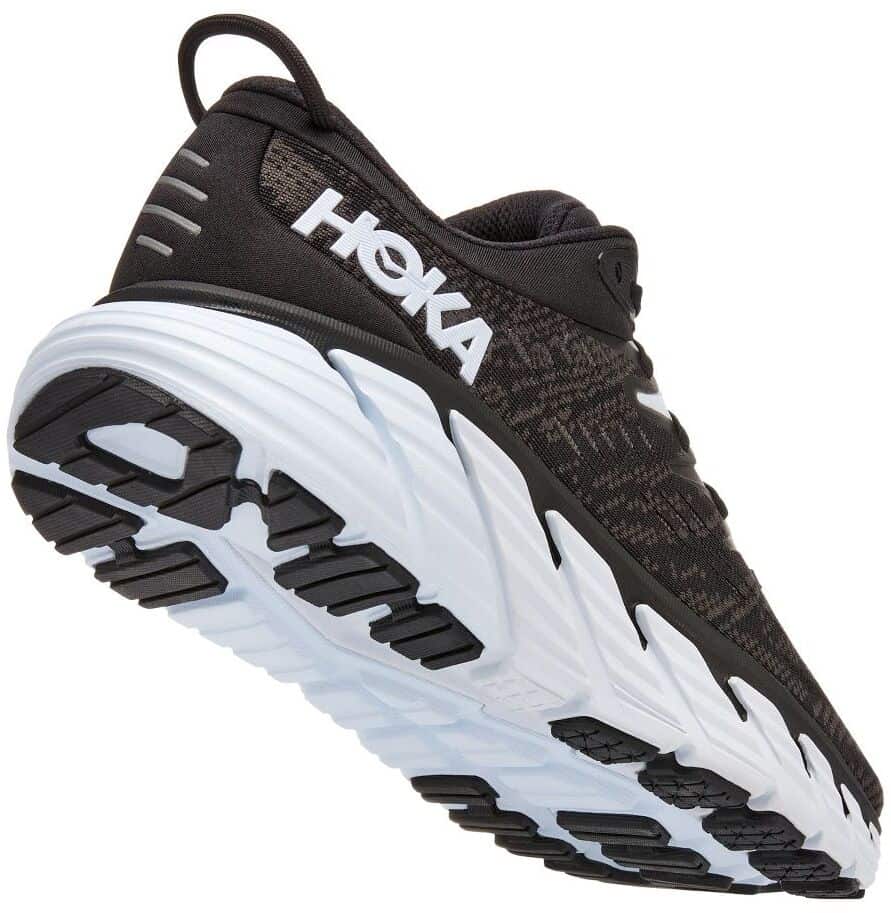 Women's HOKA ONE ONE Arahi 6
The HOKA ONE ONE Arahi 6 is ideal for overpronators that want to go the extra mile and offers extra support for runners and people who want to stay comfortable while on their feet all day. The plusher tongue provides a softer hug around your foot, and an even lighter upper engineered with recycled mesh offers breathability.

The early-stage Meta-Rocker builds a smoother ride and a swifter transition on the forefoot. The J-frame™ midsole delivers extended support with a better foam on the medial side where the foot would roll inward, while the Ortholite sock liner absorbs and stops heat in the shoe.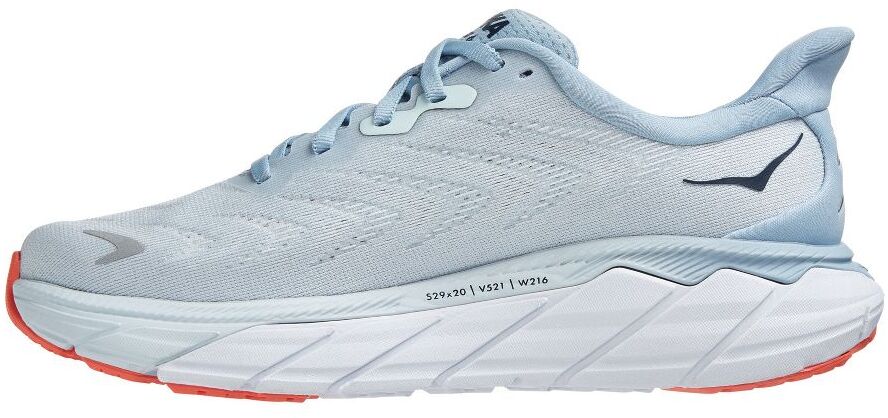 Women's HOKA ONE ONE Bondi 7
Of all the HOKA shoes, the HOKA ONE ONE Bondi 7 is the most cushioned road shoe. You'll love the super soft and surprisingly light feel of the max cushion. It keeps your feet comfy and happy mile after mile, whether you're prone to injury or recuperating after a race.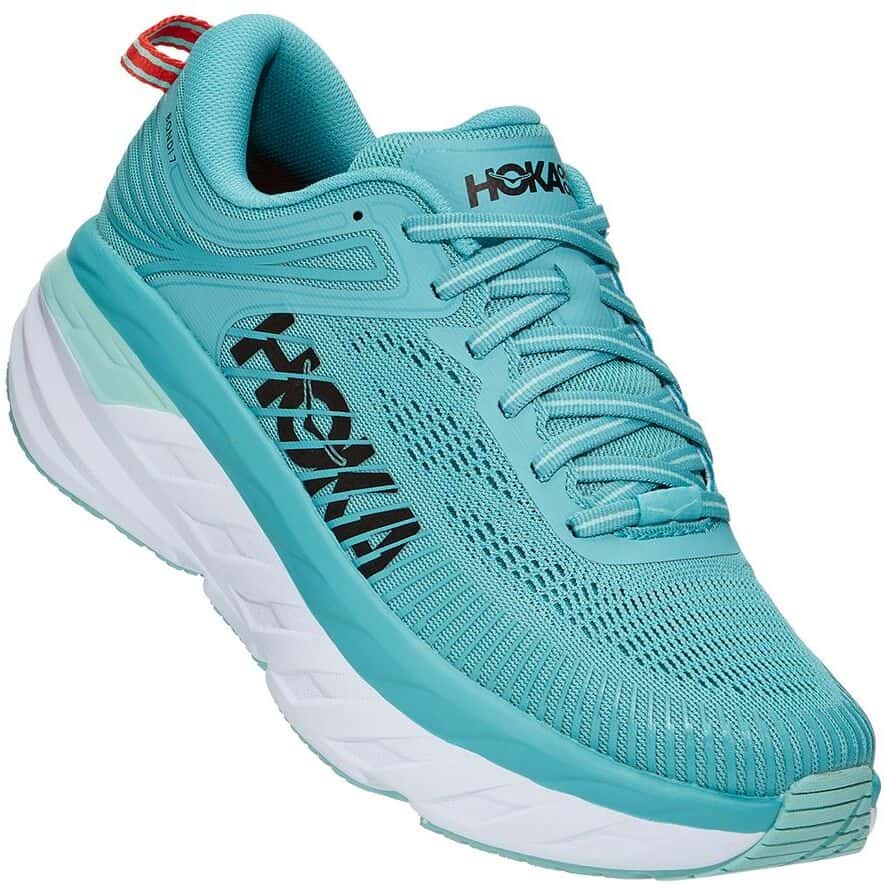 Your feet can breathe in comfort while you run and workout with the open-engineered mesh construction, as the TPU overlays offer additional structure and support where your feet need it most. The forward-rolling Meta-Rocker has been refined and joined by a beveled heel design, so you transition from heel to toe even smoother.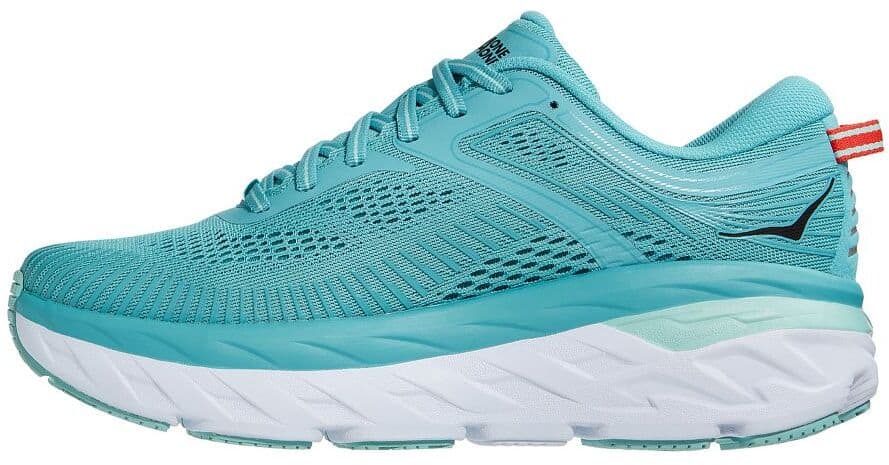 Women's HOKA ONE ONE Clifton 8
Back with an update, the HOKA ONE ONE Clifton 8 is softer and is now 15% lighter than last year's model. It has a new, ultralight midsole that virtually disappears underfoot with softness. This is a neutral running shoe ideal for runners with medium to high arches who don't need much extra support and want a super light, comfy ride.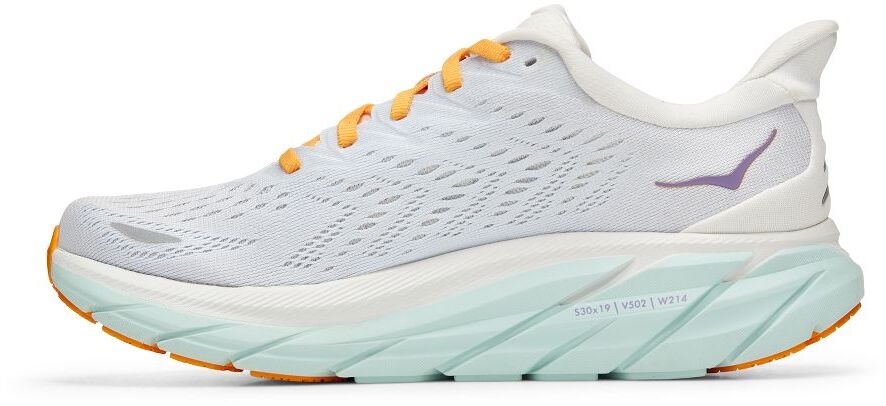 The shoe is crafted with a breathable mesh upper, ultra-plush tongue, and advanced pull tab taking soft and light even farther. All materials in this shoe are made animal-free, from the materials to the glue and the dyes. It weighs 7.6 ounces and has a 5mm heel-to-toe drop.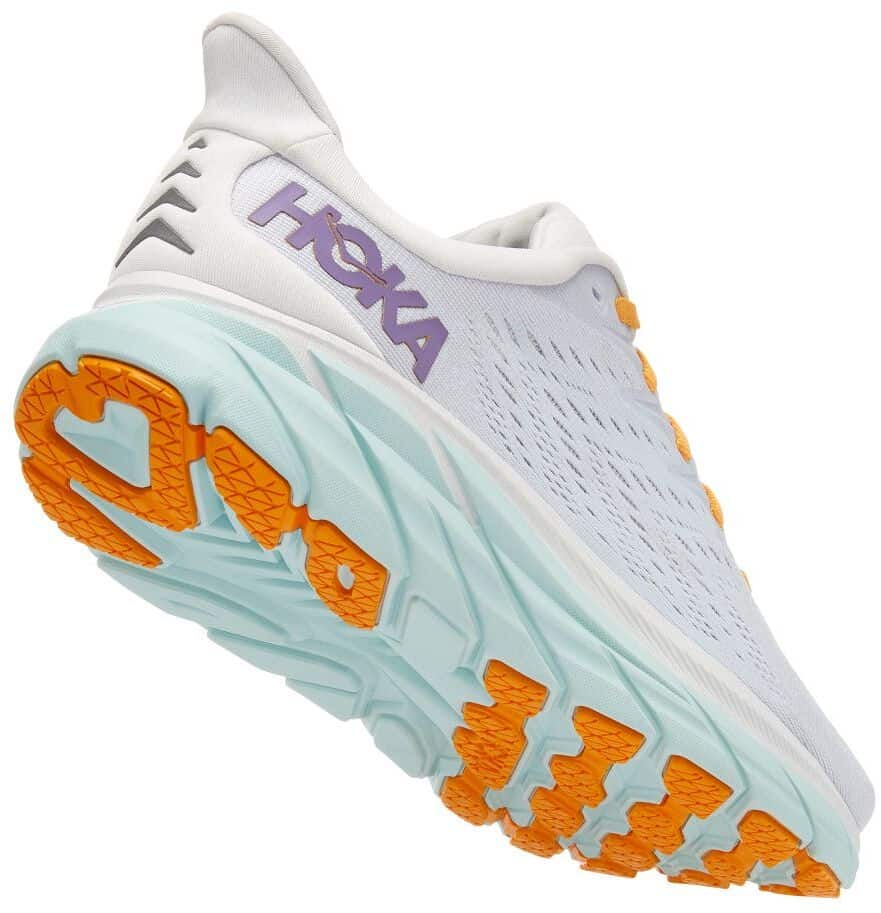 HOKA ONE ONE Running Shoes for Women – In Summary
That's our close-up look at HOKA ONE ONE Running Shoes for Women.
Run with confidence and the support you need with these shoes from HOKA ONE ONE. They are built for stability, provide durable cushioning, and give you a lock-in fit. They have maximum cushioning that maximizes the plush feel for a smoother ride no matter how far you're running.
Looking for more options? Check out these other great products:
Pair these great running shoes with some KORSA Tights from Road Runner Sports.
Go off the road and into the grass (or mud!) with these Nike's Trail Running Shoes for Women 2022.
More running shoes for the road or trail.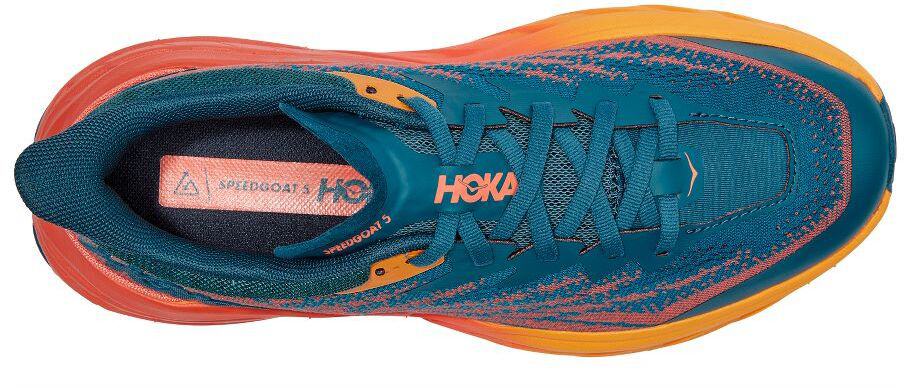 Photo Credits
Product photos on this page are property of Road Runner Sports.
This website is not affiliated or associated with CrossFit, Inc. CrossFit is a registered trademark of CrossFit, Inc.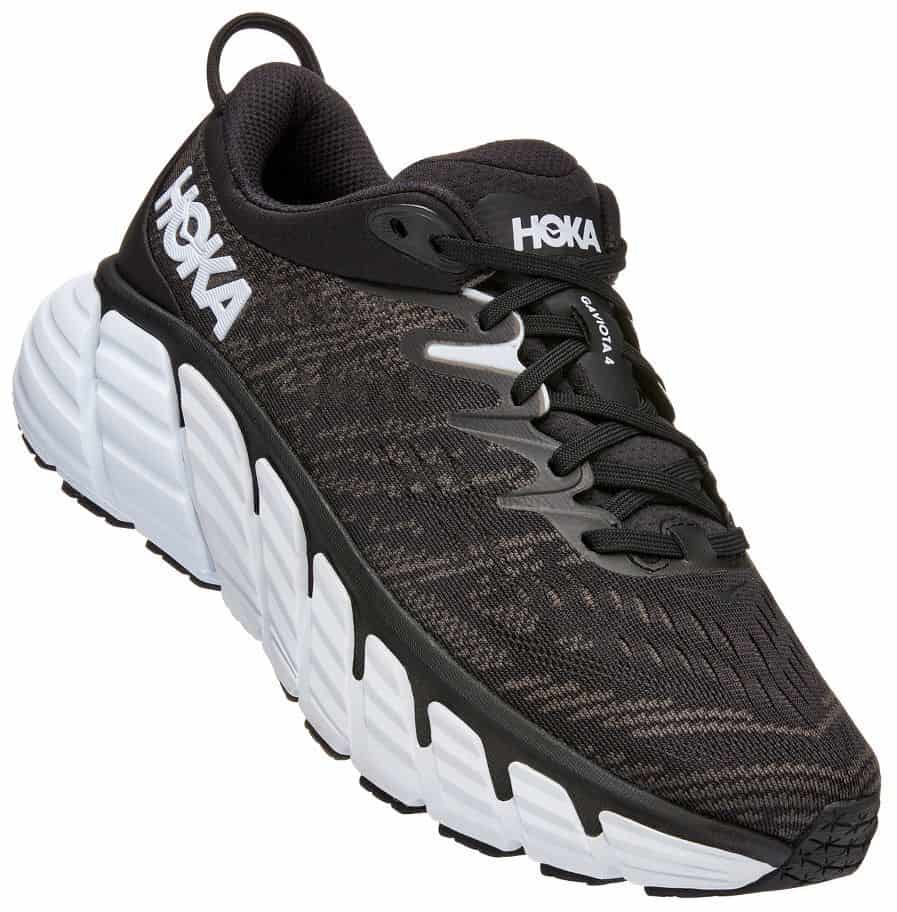 Affiliate Disclaimer
We are an affiliate of Road Runner Sports and others that sell this training gear. If you buy clothing or other training gear after clicking the links in this article, we receive a small commission at no extra cost to you. This helps us to bring you in-depth information and content on these great training products.