Let's review Women's HydraFuse Workout Clothing from UA.
Just when you thought hydration only comes from liquids, skincare, and some foods, now here comes Under Armour with its new line of workout clothing that hydrates the skin: UA HydraFuse. Who would have thought? But in its commitment to make performance solutions, Under Armour came up with another innovation with its new cutting-edge fabric that nourishes and helps rejuvenate the skin after a hard workout.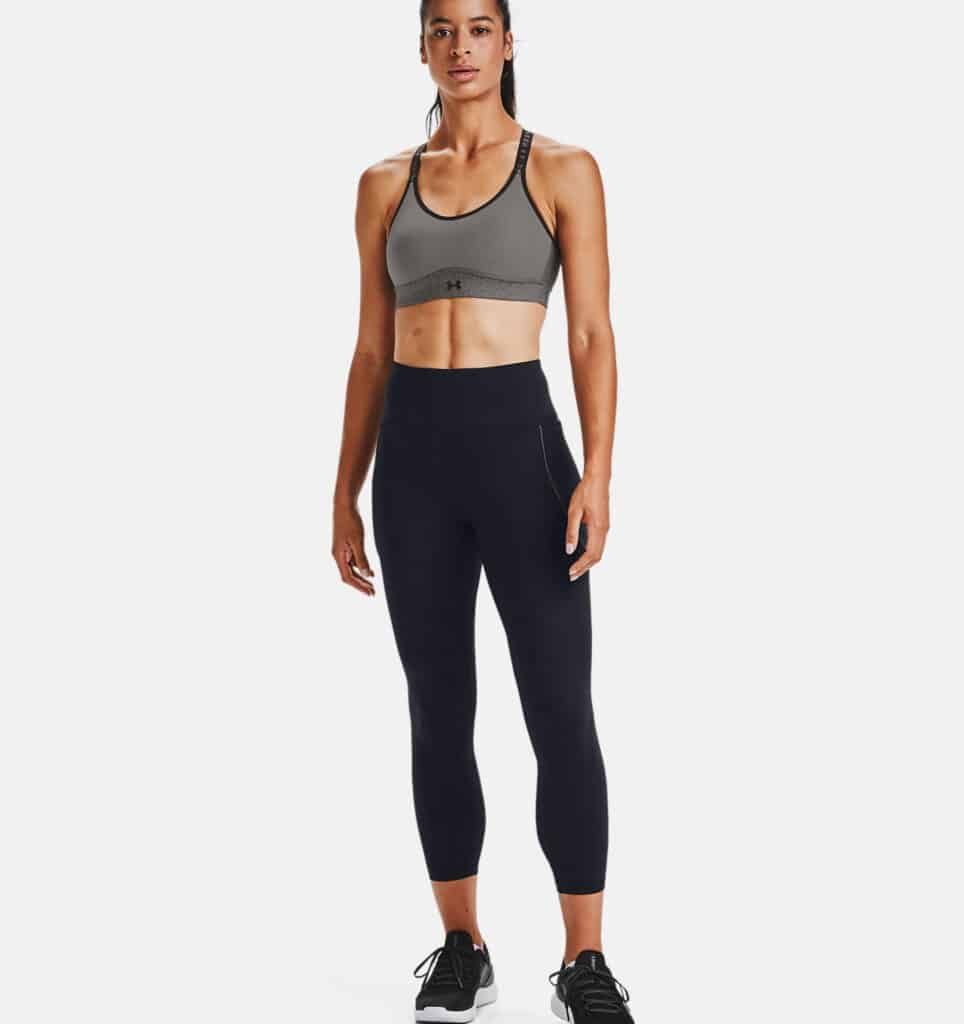 Here are some of the styles we are going to look at:
Women's HydraFuse workout clothing from UA – Overview
UA HydraFuse fabric is filled with small, moisturizing microspheres that stimulate on contact, delivering extracts onto the skin through resistance to help replace lost moisture and keep it there longer. The moisturizing technology is ingrained straight into the fabric to avoid the feeling of stickiness or sliminess. All there is is the touch of the brand's softest performance fabric to-date, UA Meridian.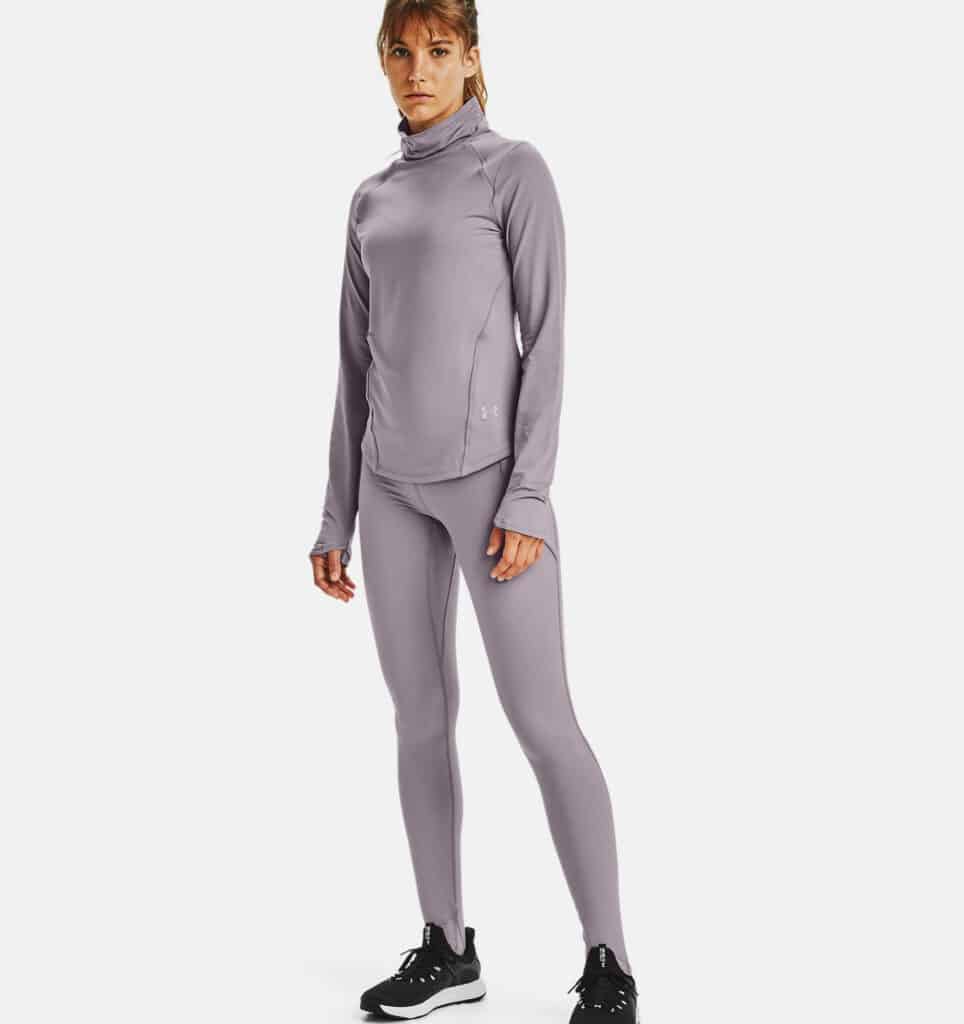 It is proven to improve hydration by 26% after wearing for three consecutive days, seven hours a day. UA HydraFuse is designed for long-lasting use through several washes and made to wear repeatedly at the time of recovery. UA HydraFuse's soft fabric is sulfate-free, paraben-free, and fragrance-free, and they are available in tops and bottoms.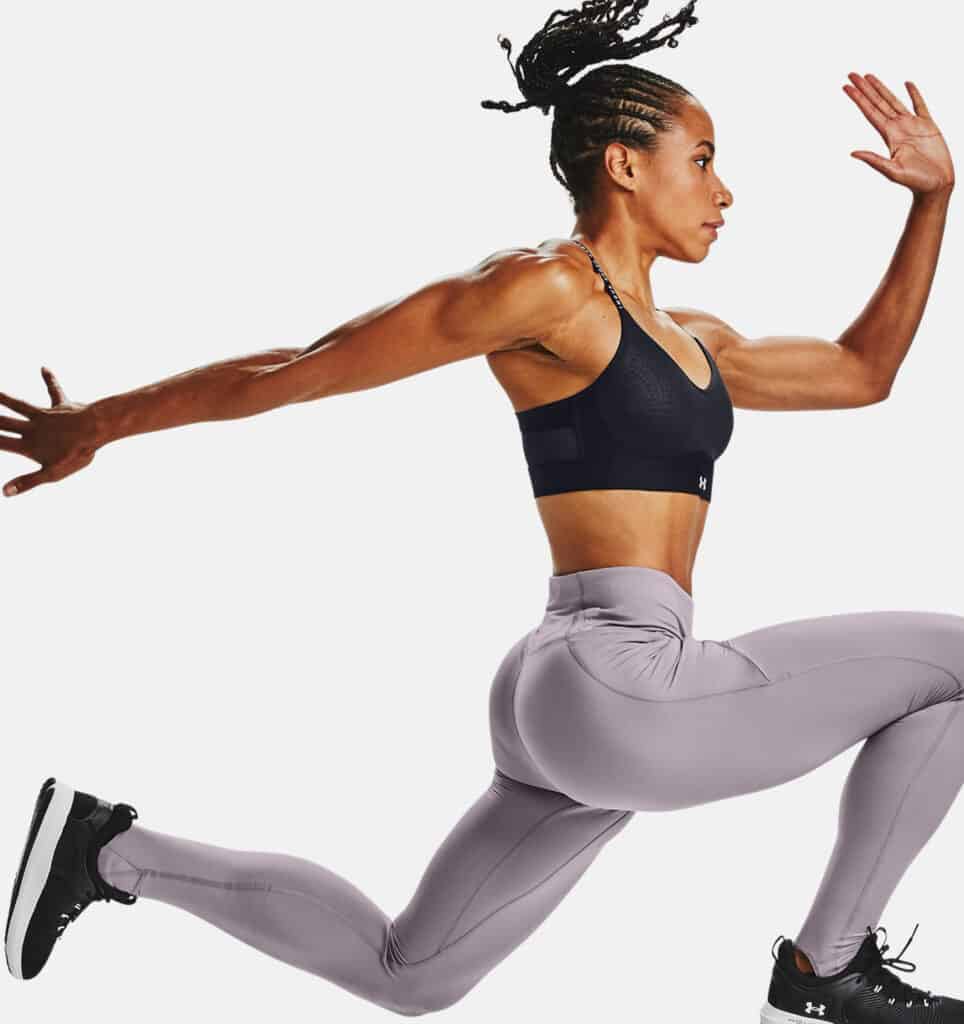 Women's UA HydraFuse 7/8 Leggings
The 7/8 leggings have an inseam that is 1/8th shorter than a full-length style. They are not as small as cropped leggings, but they generally remain above the leg than the standard set of sports leggings. UA's Hydrafuse 7/8 leggings are filled with tiny moisturizing microspheres with the same hydration power as the lotion.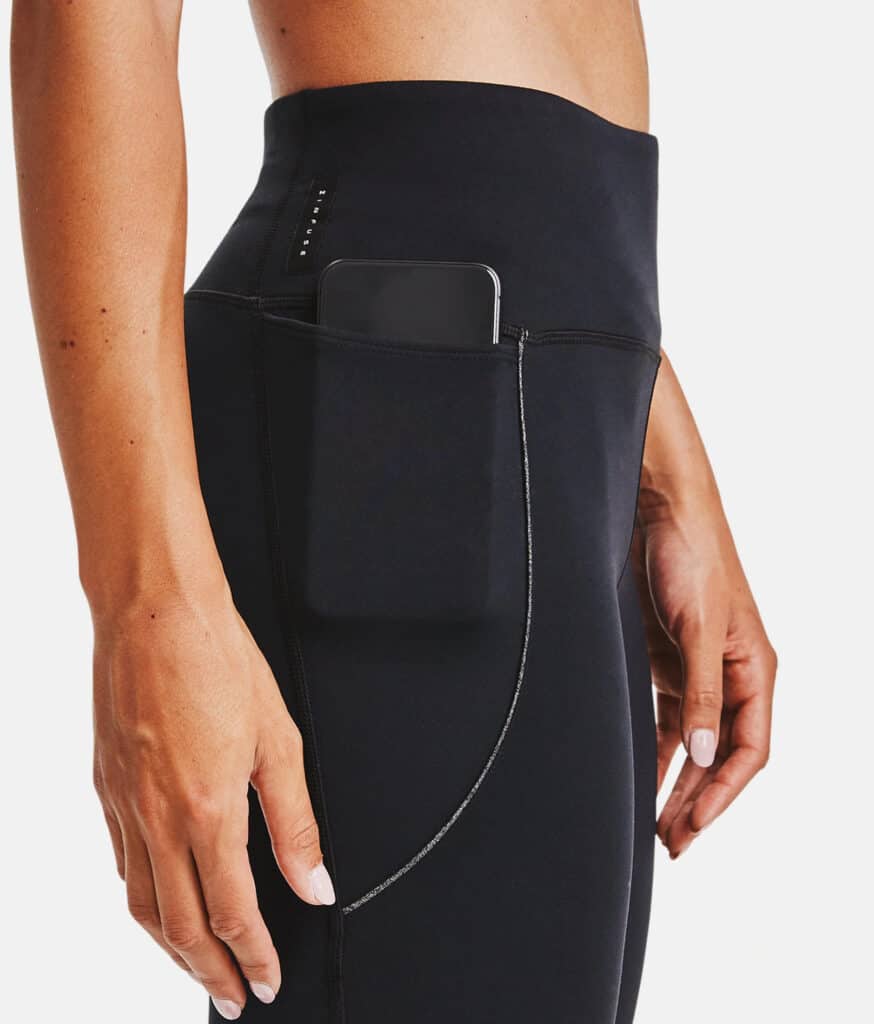 They have a 4-way stretch construction that moves better in every direction and a high-rise waist for excellent coverage & support with a built-in pocket at the back. It is made of 83% nylon and 17% elastane with an inseam of 26″.
Women's UA HydraFuse Leggings
Athletes are continually grappling with dry and itchy skin through constant exposure, friction, and sweat loss. AU offers a solution to this problem with their HydraFuse Leggings that moisturizes dehydrated skin.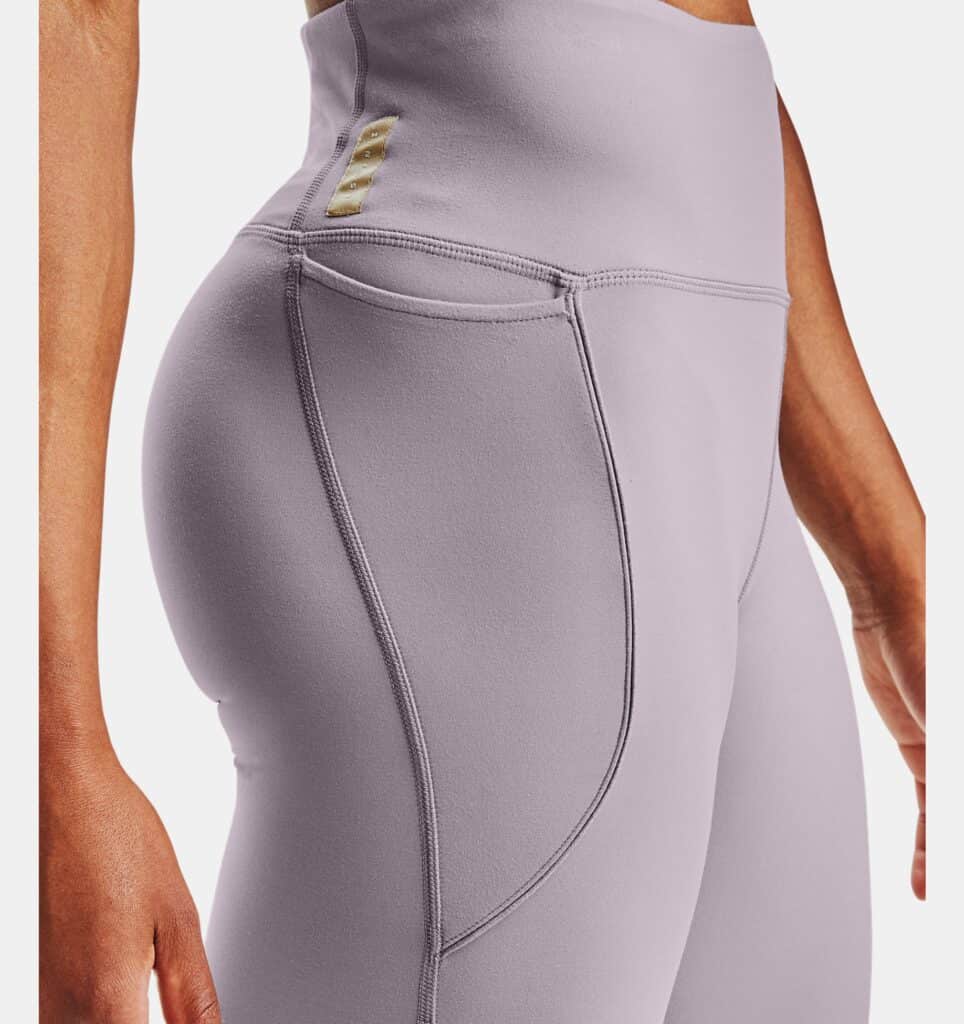 UA HydraFuse Leggings offer super-soft & stretchy performance knit fabric that gives support & lasting comfort. It has a classic stirrup construction for extra coverage & secure fit and two comfortable side drop-in pockets.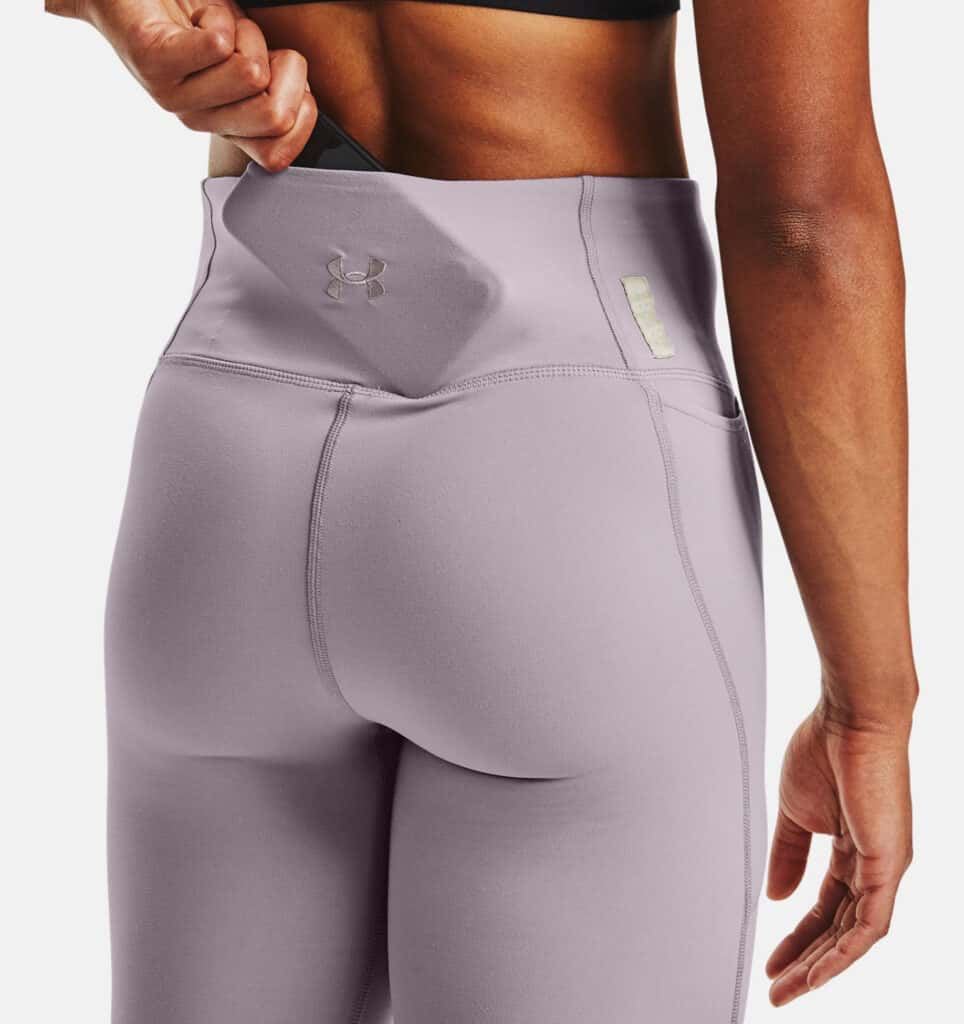 Women's UA HydraFuse Crew Long Sleeve
HydraFuse delivers on UA's commitment to bring something you never knew you needed but can't imagine living without. This rings true to all the HydraFuse products, including the Crew Long Sleeve.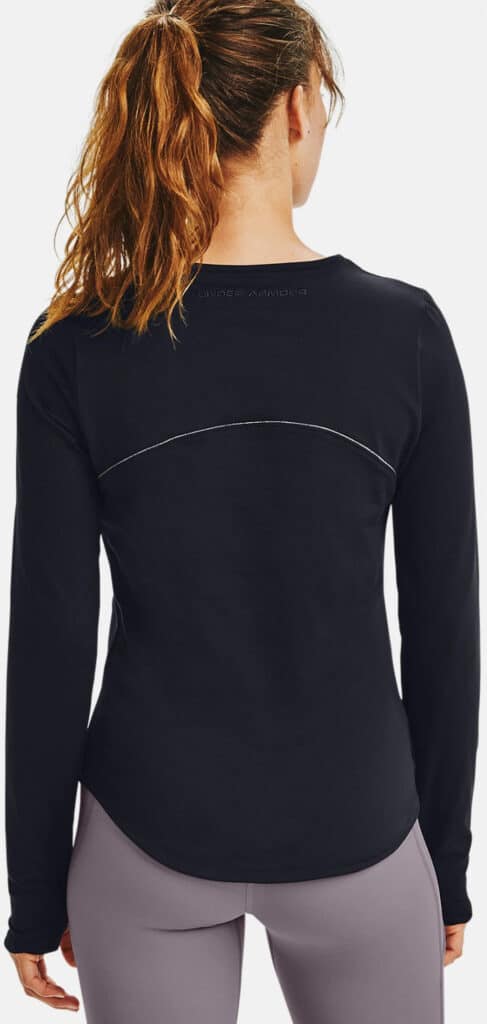 AU infused their softest fabric with tiny moisturizing microspheres to give hydration that you will not expect from a fabric. It won't be seen nor felt, but as soon as you put it on, it starts to work its magic – bringing hydration as lotions do.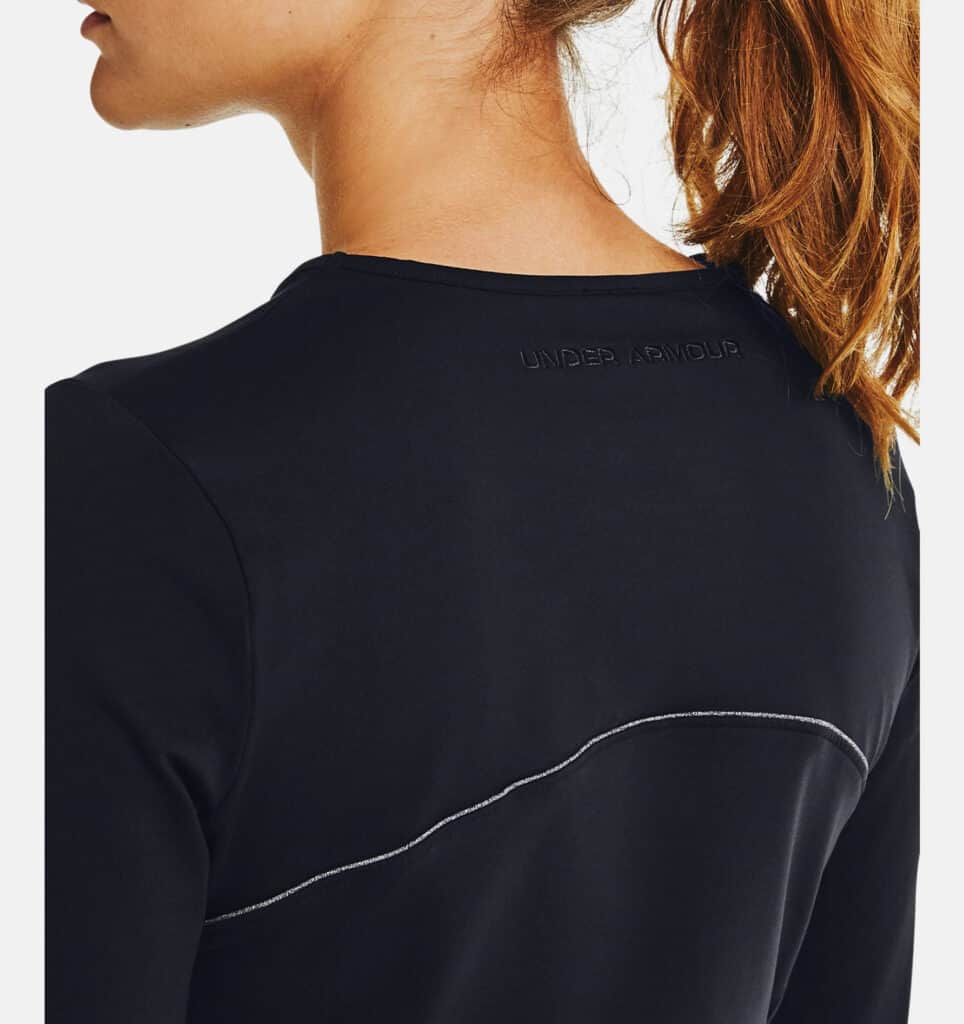 Women's UA HydraFuse Long Sleeve
According to experts, hydrated skin performs better when you work out or do sports. AU's answer to this is their HydraFuse embedded in the fabric of their long sleeves. Not only can you do a better performance with HydraFuse, but you'll also get the hydration your skin needs.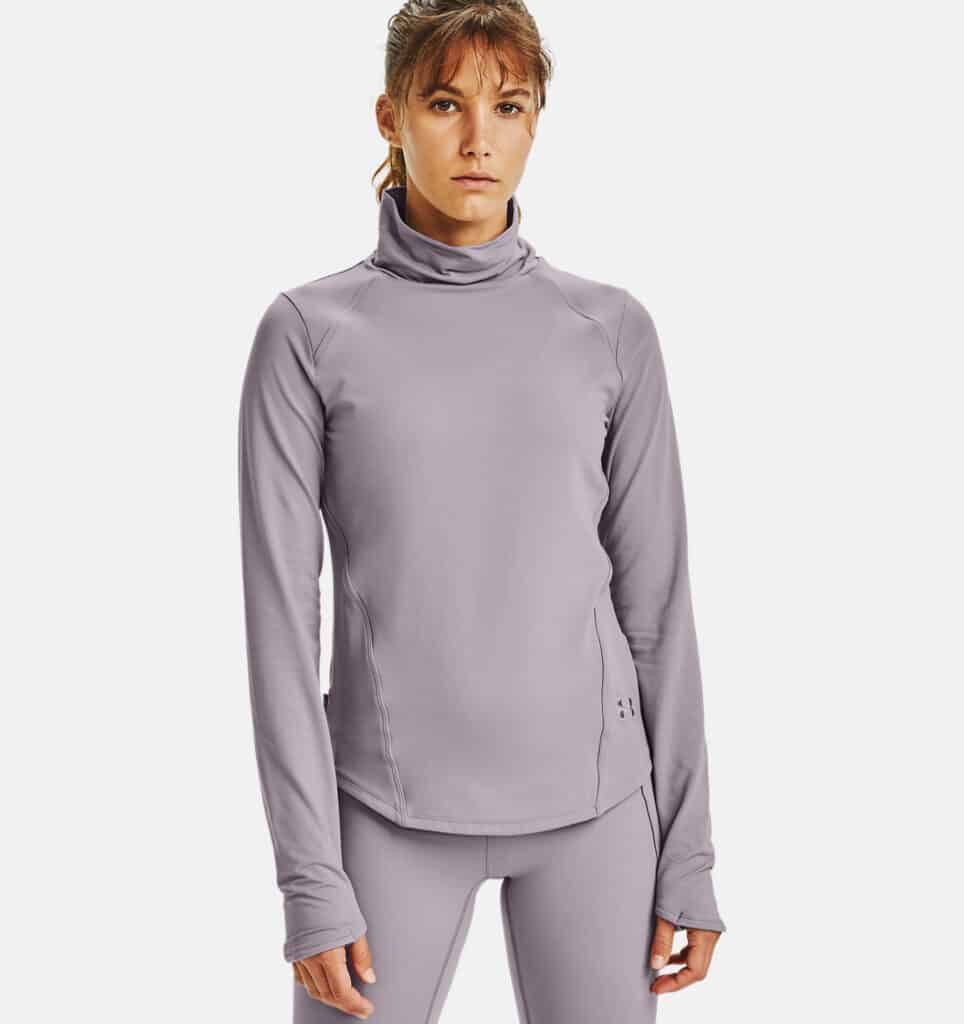 HydraFuse has a very comfy feel, and its stretchy performance knit fabric provides assistance & enduring convenience. It has a dropped, shaped hem for improved coverage and has built-in thumbholes to help catch heat & keep sleeves in place.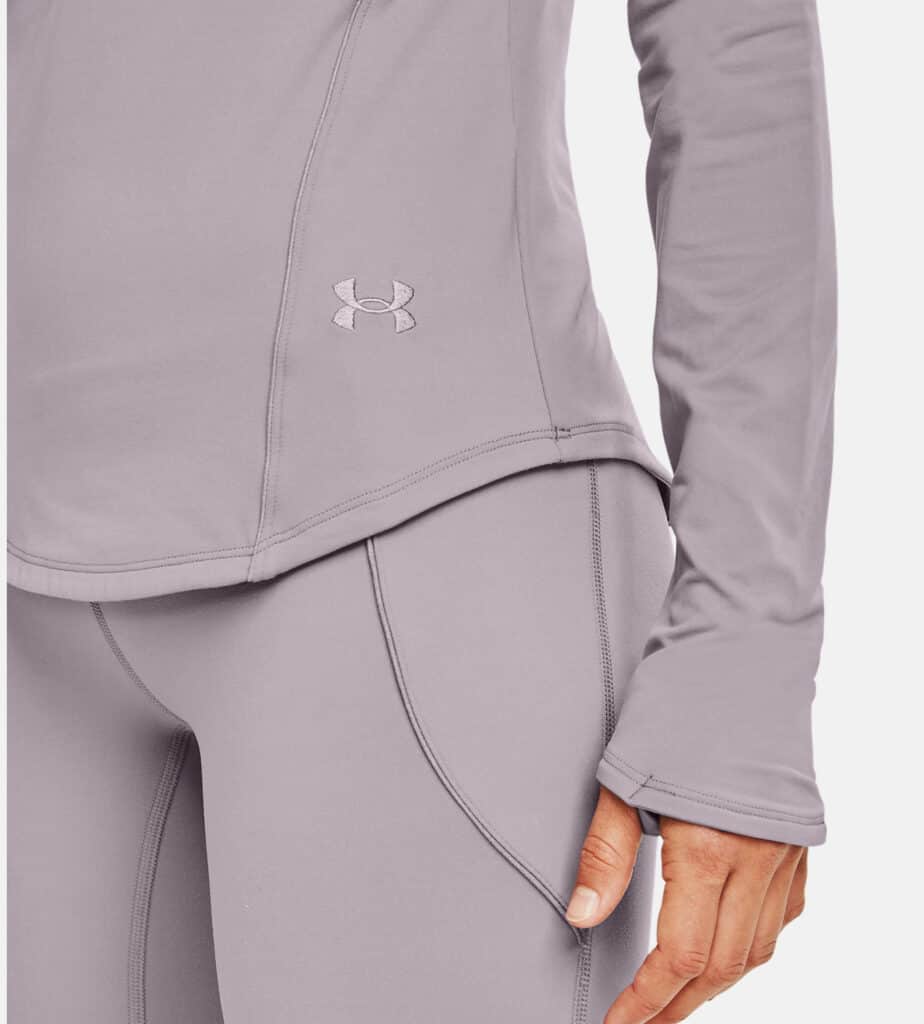 Women's HydraFuse Workout Clothing from UA Review – In Summary
That's our review of Women's HydraFuse Workout Clothing from UA.
If you are one who takes skincare seriously and is actively involved in sports and training at the same time, UA HydraFuse Workout Clothing is your perfect ally. Let it help your skin recover from dehydration after an intense exercise. It can withstand countless washes, so you can be sure you get so much value for your money.
Looking for more options for workout apparel? Check out the UA Merdian Workout Leggings or the best running tights – also from UA.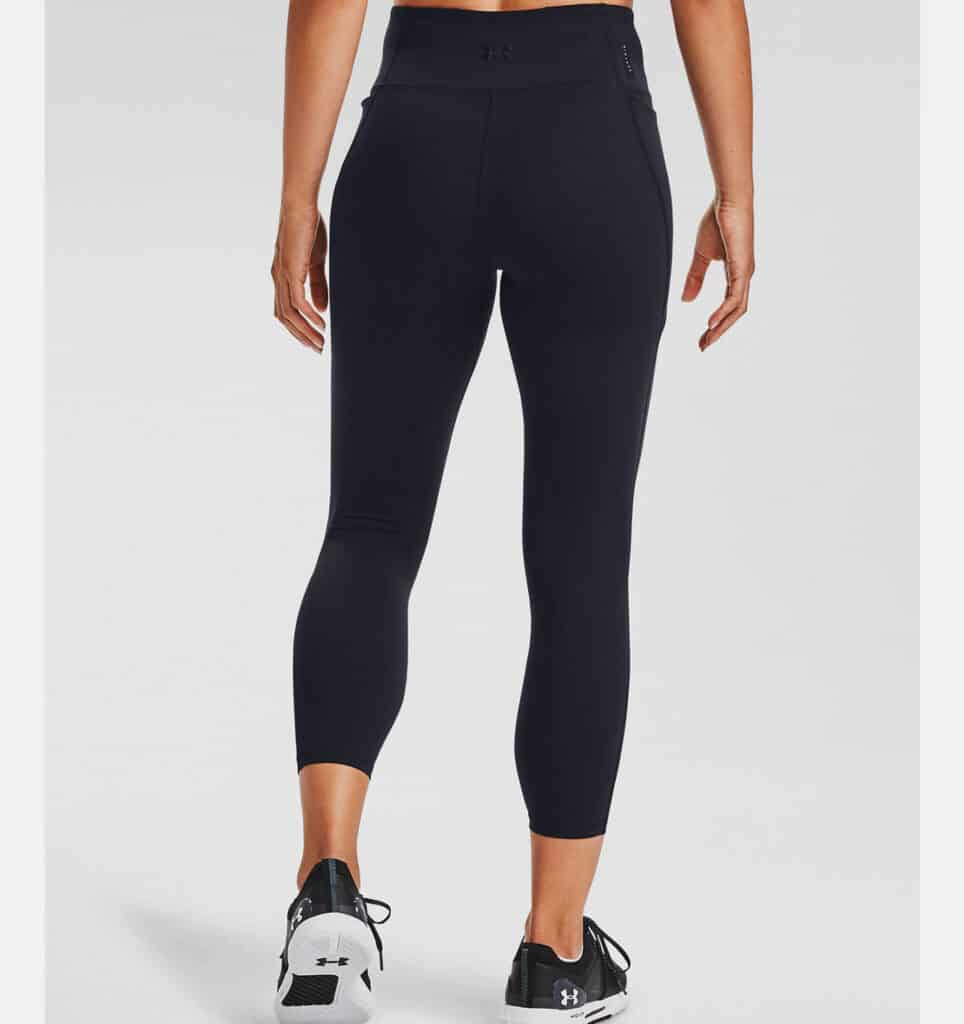 Photo Credits
Product photos on this page are property of Under Armour.
This website is not affiliated or associated with CrossFit, Inc. CrossFit is a registered trademark of CrossFit, Inc.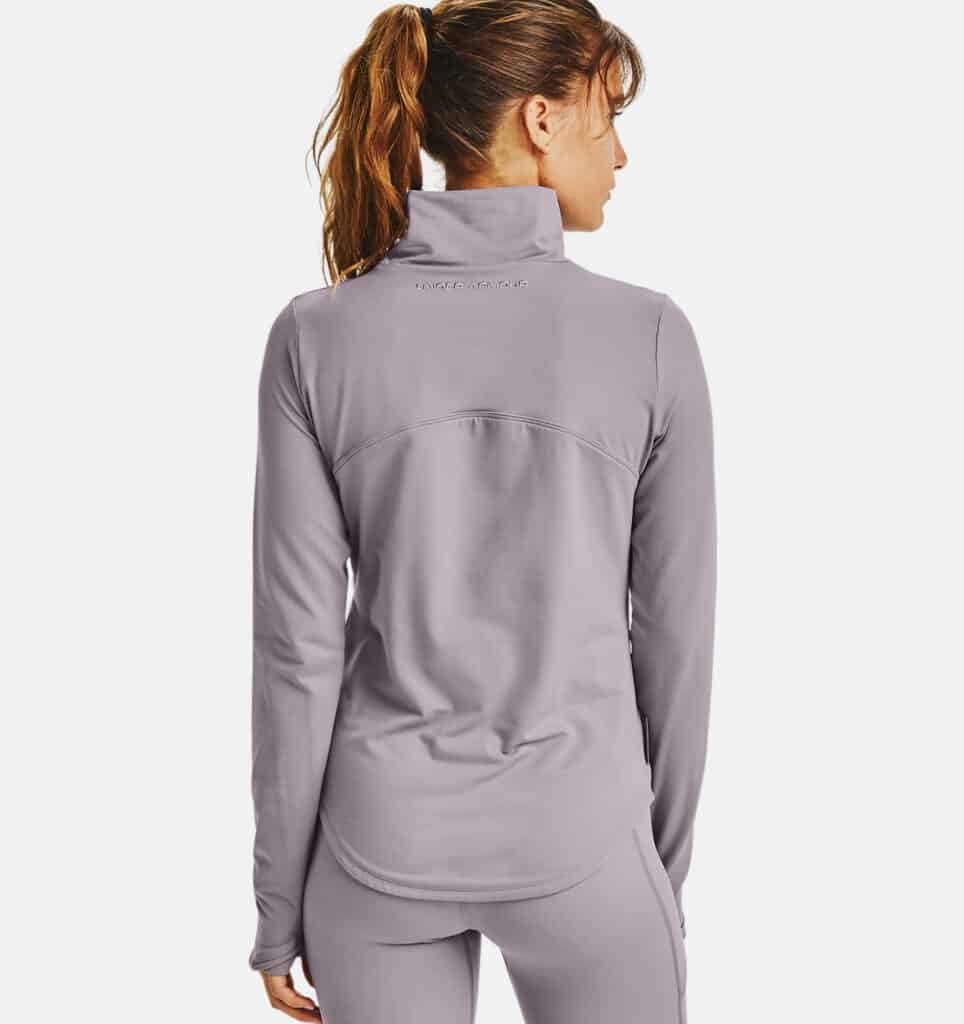 Affiliate Disclaimer
We are an affiliate of Under Armour and others that sell this training gear. If you buy clothing or other training gear after clicking the links in this article, we receive a small commission at no extra cost to you. This helps us to bring you in-depth information and content on these great training products.