Here's a sharp looking new colorway of the Nike MetconSF – Seaweed/Light British Tan/Green Spark/Black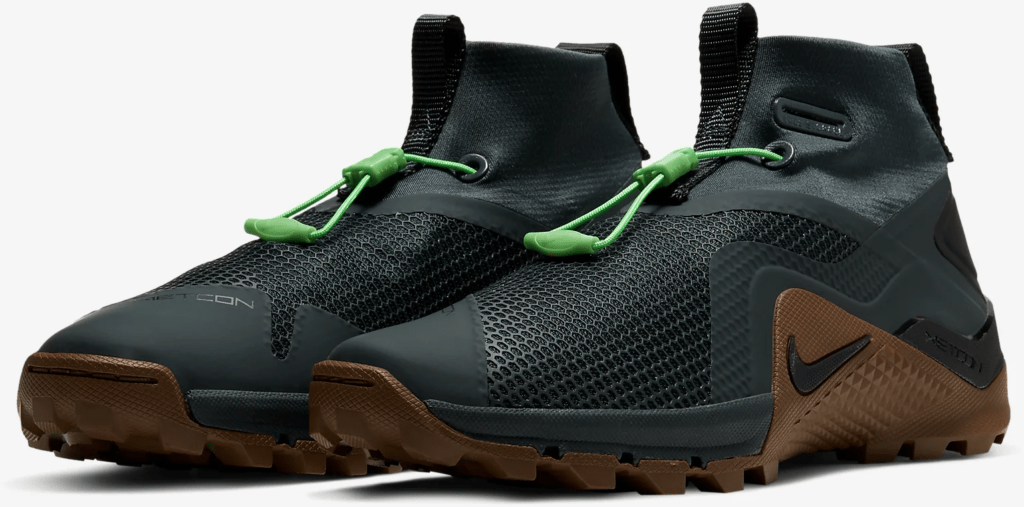 What's the Nike MetconSF?
It's the first all-terrain Nike Metcon shoe.
This shoe repels mud for superior grip and it even has water draining ports to keep your weight down.
Do they work?
Yep – absolutely they do – we know because we tested them.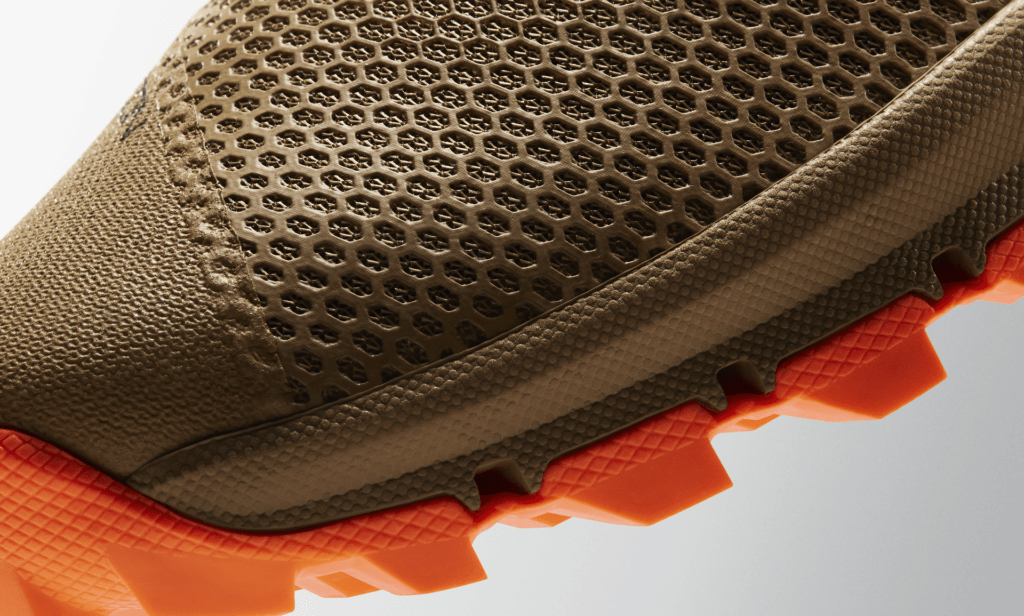 But there is more to the shoe than just those crazy deep lugs on the boot-like outsole.

The Nike MEtconSF is made from materials that won't absorb water.
That means when your feet inevitably do get waterlogged – on your mud run or obstacle course race – you'll shed the extra water weight as quickly as possible.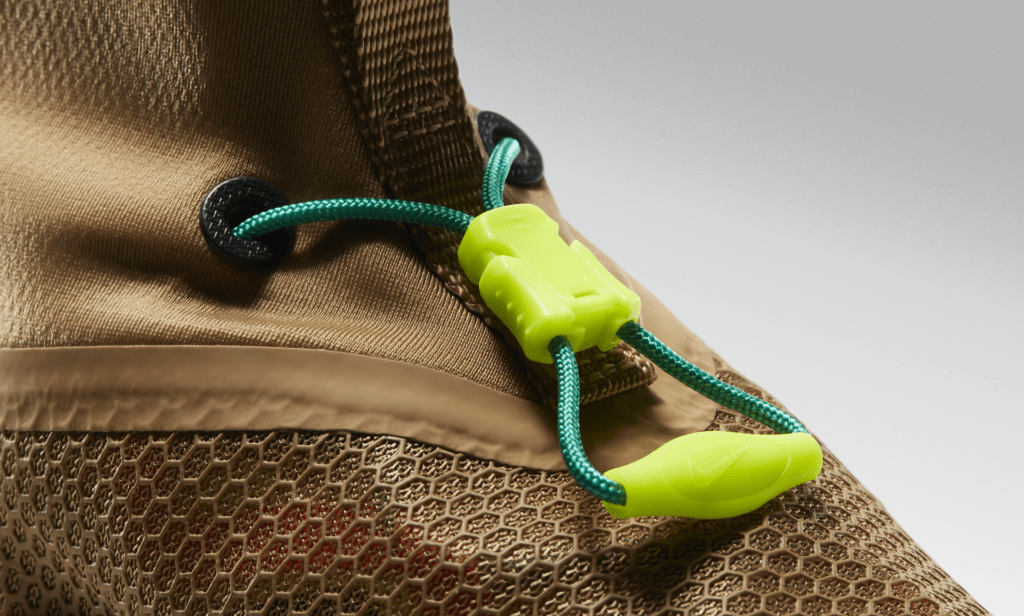 The upper, insole, and midsole are all made from non-absorbent materials.
But, there's more.
See that high elastic leg opening?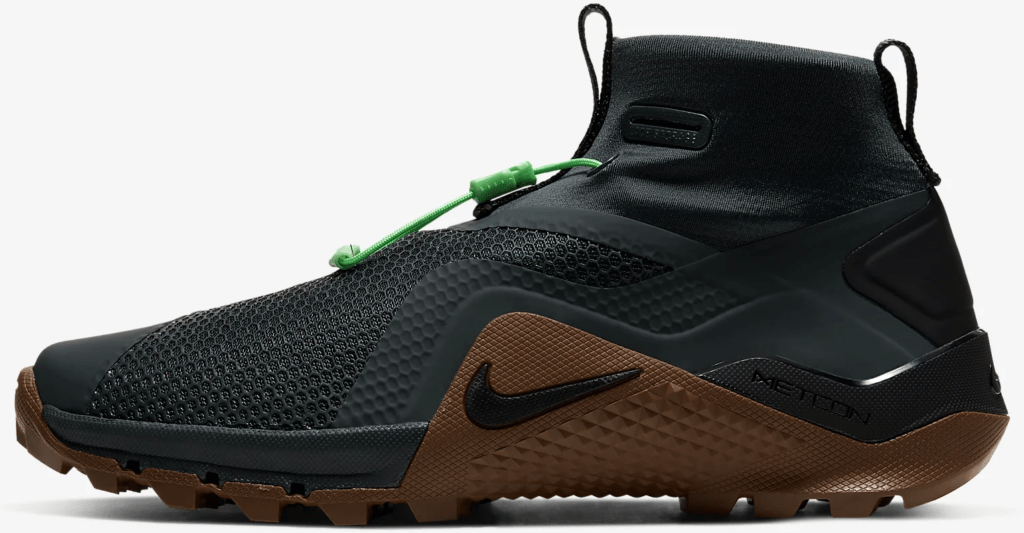 That's called a gaiter – and it is there to keep debris out of your shoe – for when you step into the swampy mud.
There's no traditional laces either.
That means no soggy, muddy laces.
Instead, you get Nike's innovative speed-lacing system.
You can adjust the fit and feel on the fly at unprecedented speed.
There's also a hand little pocket to tuck the pull tab away in.
A shoe that is meant to be immersed needs to have a draining system.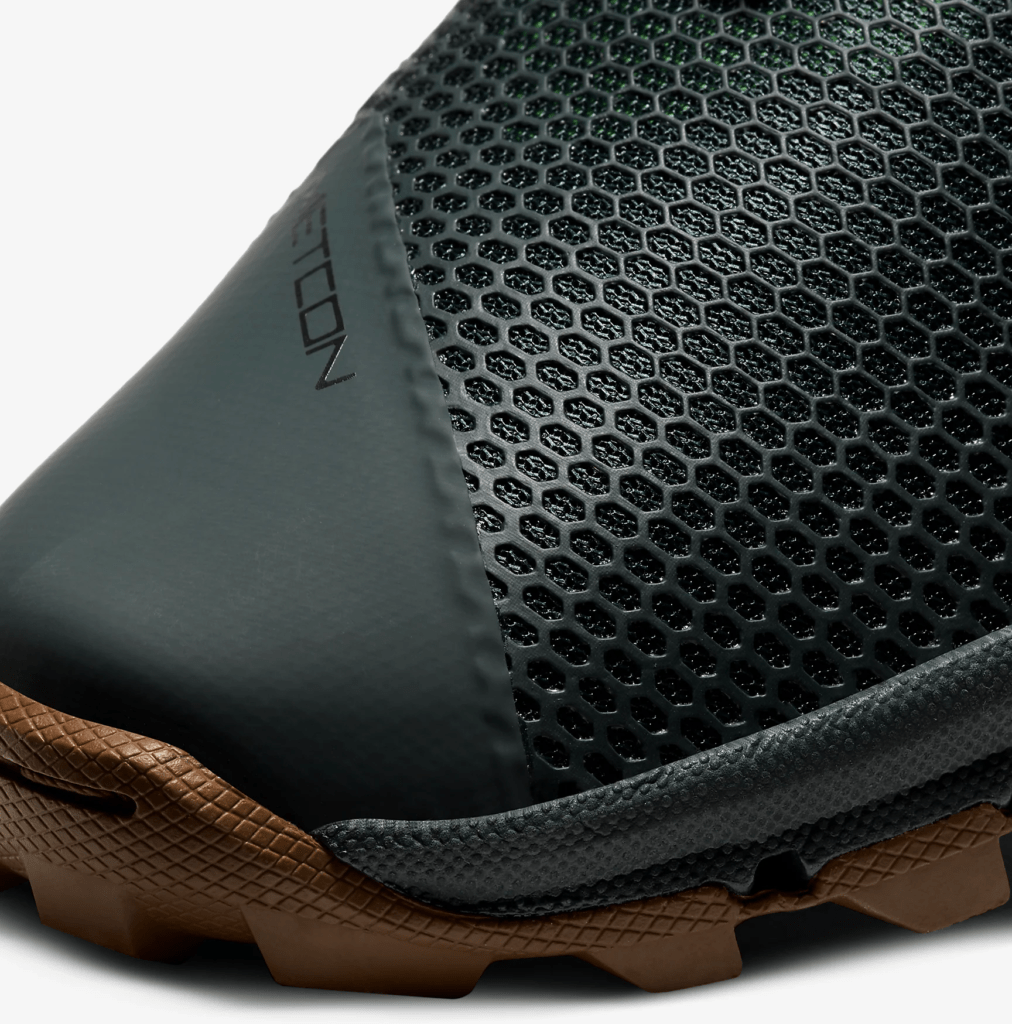 The Nike MetconSF has drain ports in the outsole.
You'll push out water with every step -to prevent excess water weight.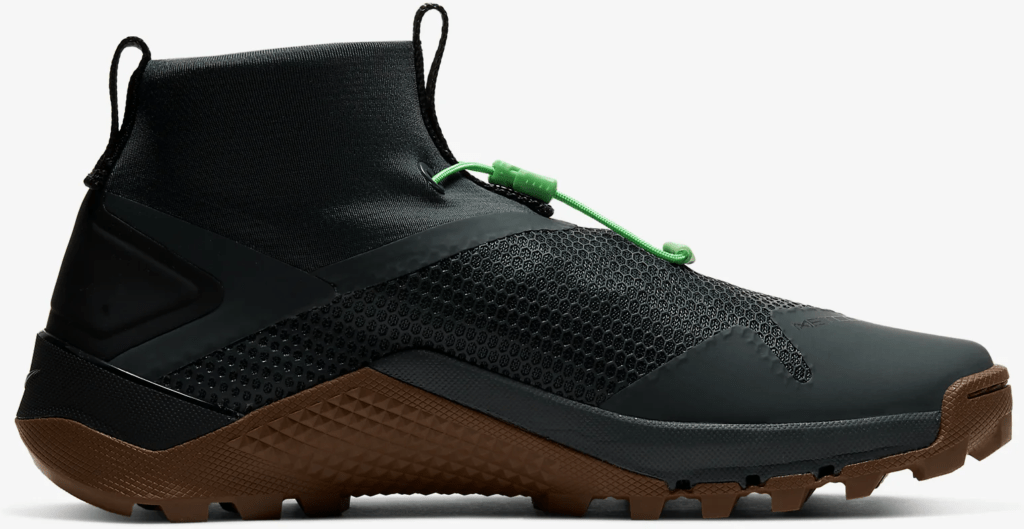 This Metcon shoe also has a boot-like super deep tread.
Why? That's anti-clogging rubber that also uses a unique spacing of the outsole lugs to provide traction.
Shown: Seaweed/Light British Tan/Green Spark/Black
Style: BQ3123-323