Here's a great new option for those that like to run with their WOD: the Nike Free X Metcon 2 in University Red/Black/White/Team Red.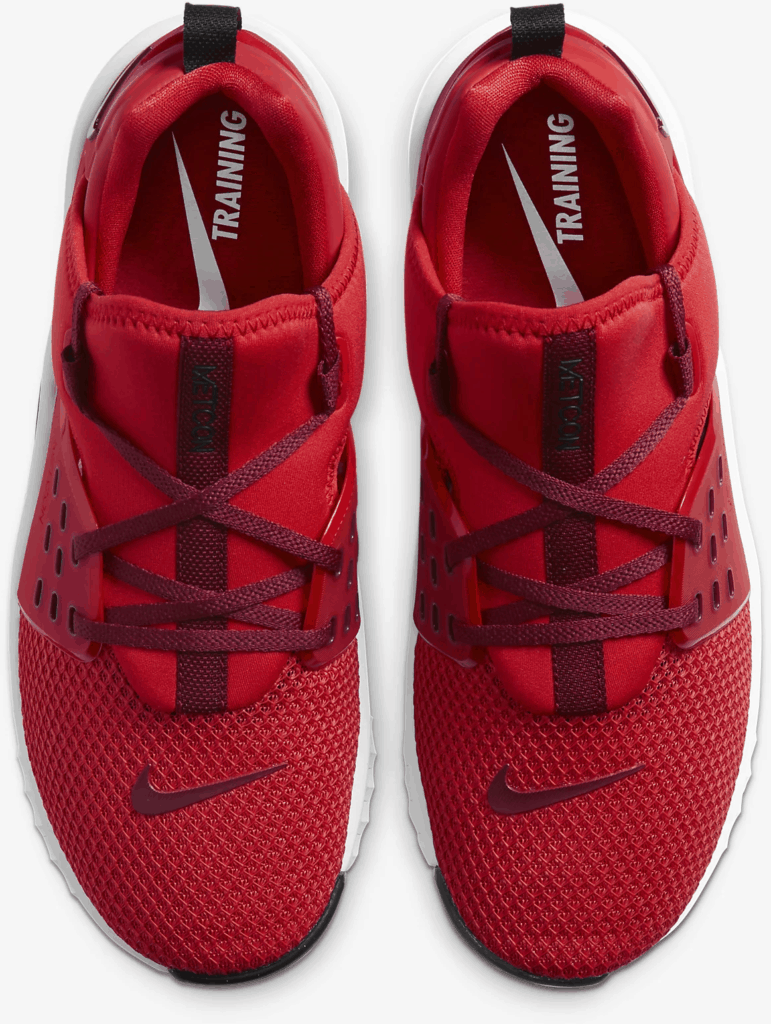 Nike just dropped this new color combo on us.
And it looks GOOD.
Not only that, the Nike Free X Metcon 2 is one of the best shoes in the Metcon line.
Why?
This shoe will take you from a short run to your gym workout – and back again.
The mesh lightweight and stretchy upper offers great breathability and comfort.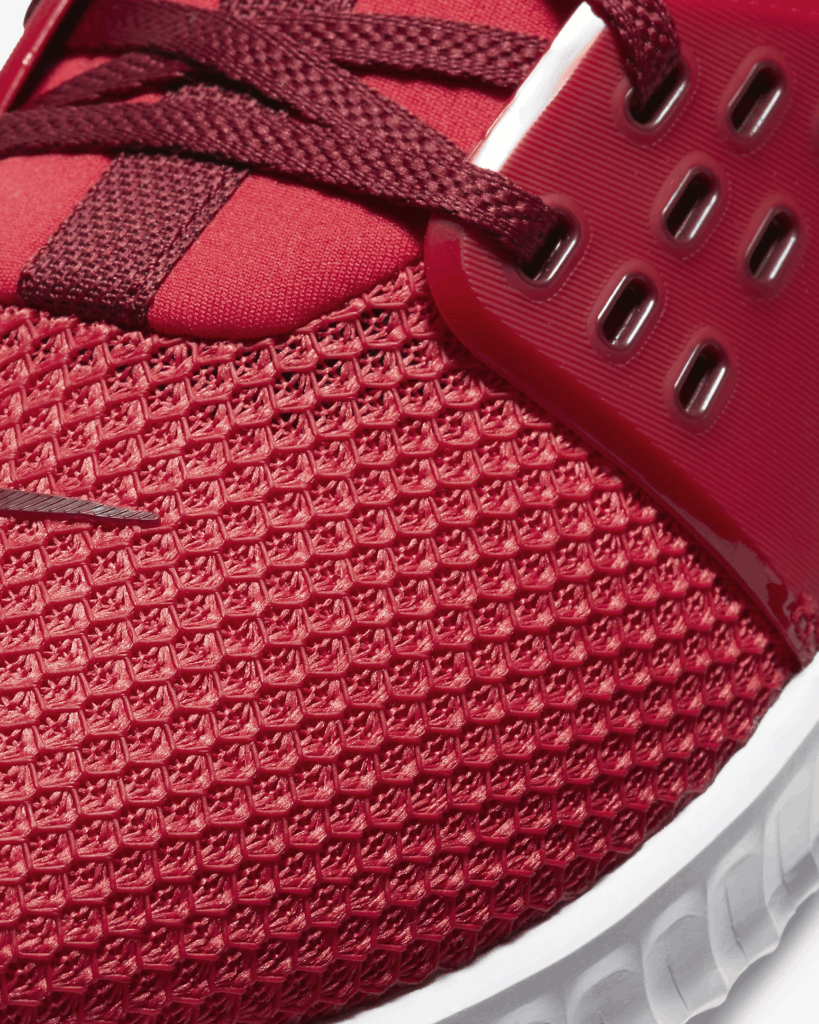 But it is a Metcon shoe – so it is durable and responsive as well – letting you reach all your fitness goals.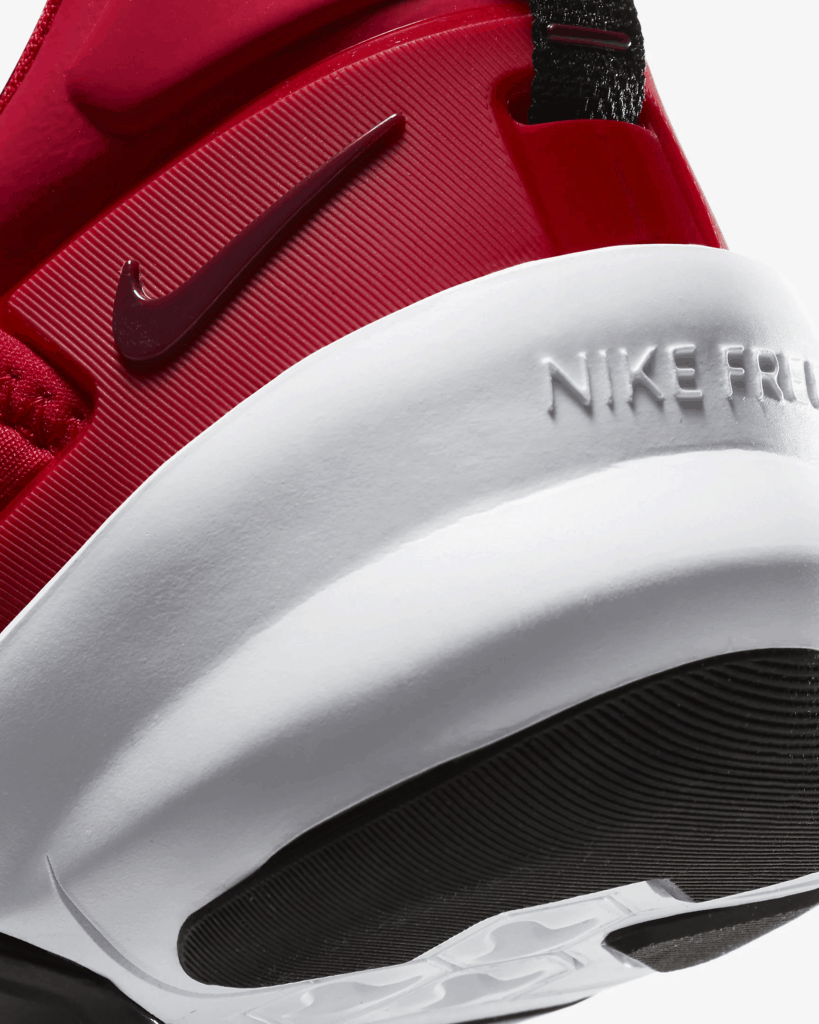 Let's take a closeup look at the mesh uppper. The fabric is extra durable in high-wear areas.
There's a midfoot cage (made from TPU) that will lock your foot in place without restricting movement.
As you can see it is integrated with the laces.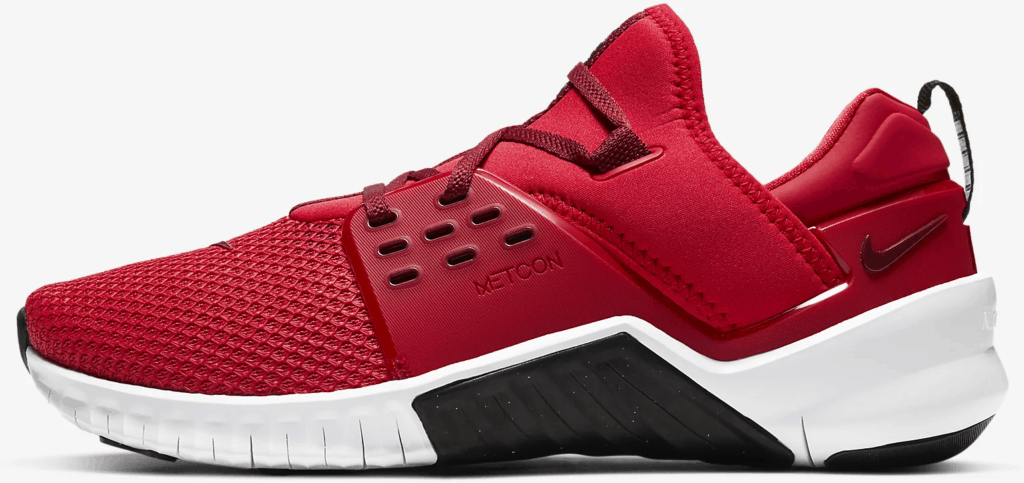 The super-tough outsole rubber wraps up the sides to help resist abrasion during rope climbs.
(Nike tends to call that the "Rope Wrap".)
Best of all, it has a foam midsole with a firmer foam carrier for comfortable cushioning where you need it. But, it still has stability for heavy weightlifting (think deadlifts, squats, and Oly lifting.)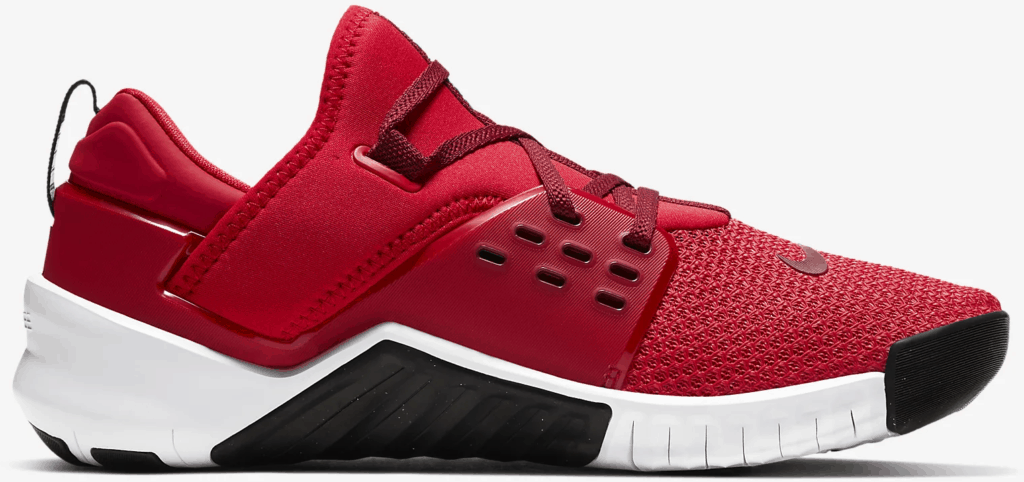 Flexible? Yes – this shoe has deep grooves (siping) along the outsole allow the shoe to flex and expand in every direction for a lightweight feel as you train.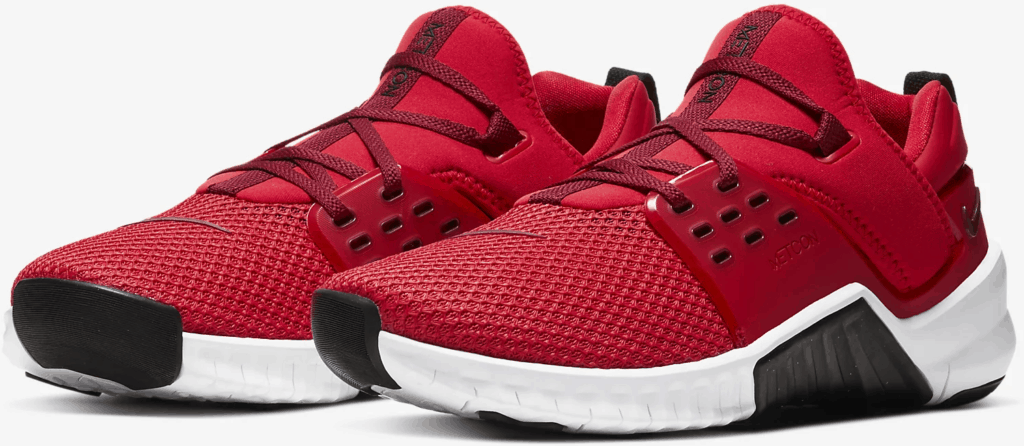 That's another key part of the "Free" ethos.
You see, the Free line is meant to better replicate the feel of barefoot running.
And to do that, you need a minimally cushioned shoe – with great flexibility.
Here's another key running shoe design feature – see those hexagonal blocks?

That lets the outsole flex along the length AND width – pretty smart.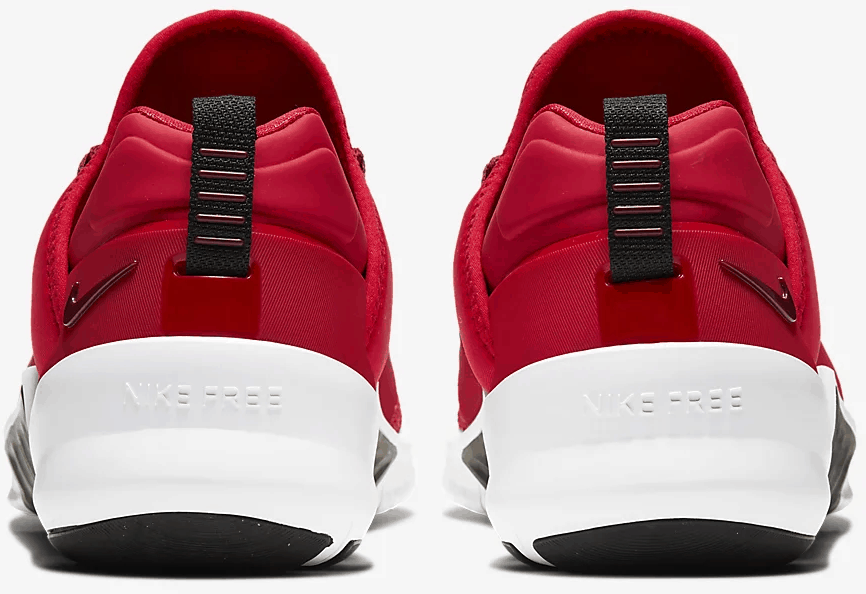 Product Details
Partial inner sleeve for sock-like fit
Shown: University Red/Black/White/Team Red
Style: AQ8306-601