Let's review the new Ruck Plate Carrier from GORUCK.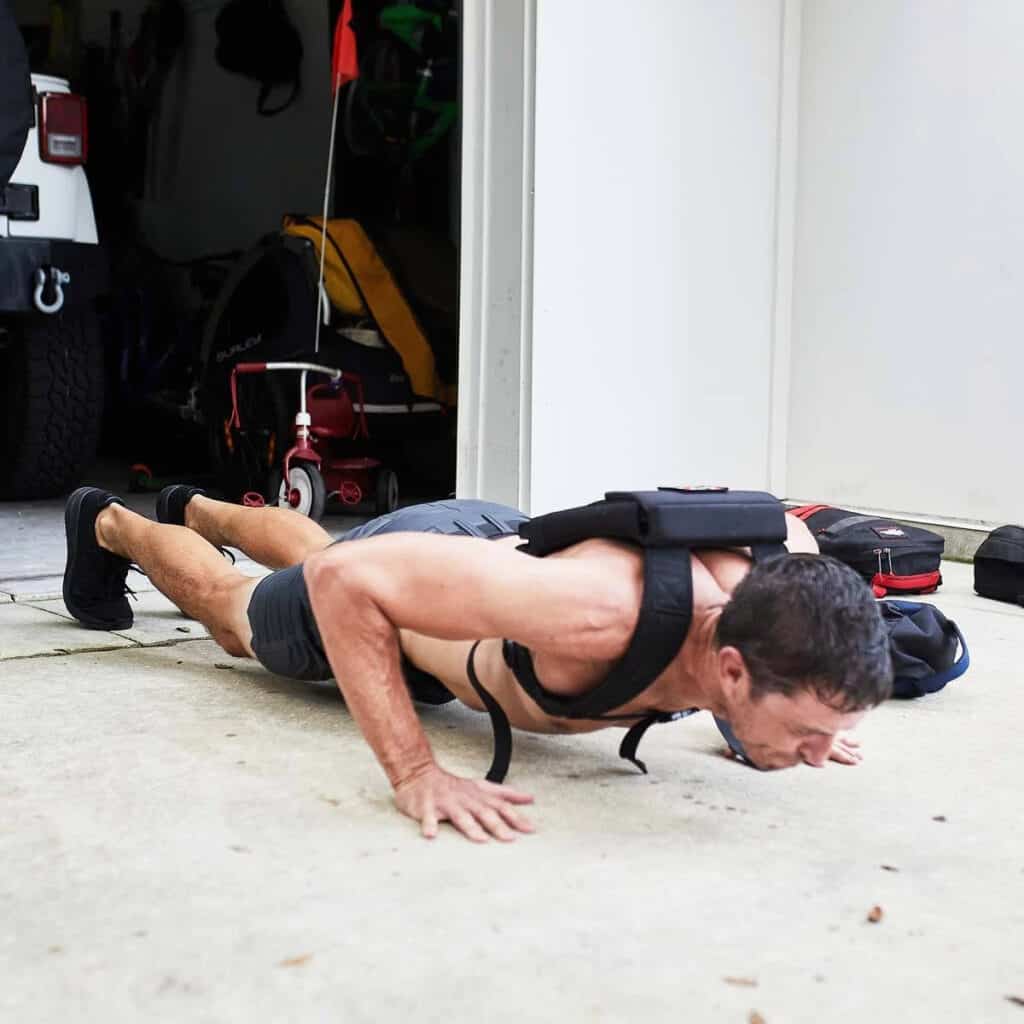 Ruck Plate Carrier 2.0 is a significant improvement from the previous version and if you have extra, considering an upgrade is not a bad idea. It is used to build functional muscles and can melt fat with multiple bodyweight exercises like lunges, squats, presses, crunches, etc.
Here's some of the styles we are going to look at:
Ruck Plate Carrier – Overview
What makes the GORUCK Ruck Plate Carrier 2.0 distinct is the addition of the 210d HT Cordura to the shoulder straps' back and interior. It is sleek and makes it viable to run and workout with your shirt off which was an uncomfortable approach with the 1.0. It also fixed the rugged fabric that delved into your back in version 1.0 and improved it with a small padded lumbar support.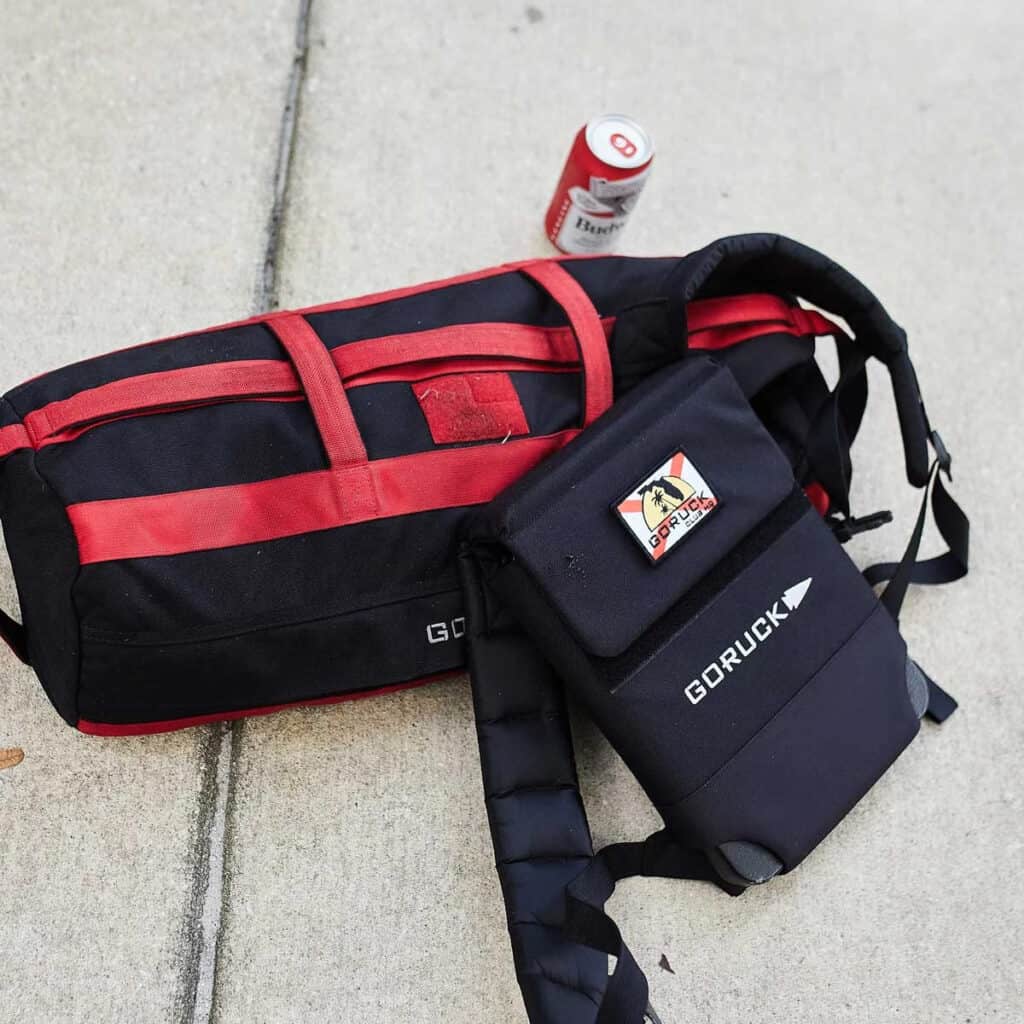 The Ruck Plate Carrier is intended to carry the same 20lbs and 30lbs Ruck Plates high and secure on your back with an added solid hook and loop closure. It has a simple design, is very much streamlined, and won't get in the way of your workout. It also doesn't bruise your chin while doing pushups, and it has no spacer mesh, so it won't take in all the smell.
Ruck Plate Carrier has shoulder straps, which are expanded to carry heavier loads more efficiently. It also has plenty of padding at the top to protect you during vigorous movements such as bear crawls and burpees. It has no zippers or no extra straps – just the carrier and the Ruck Plate on your back.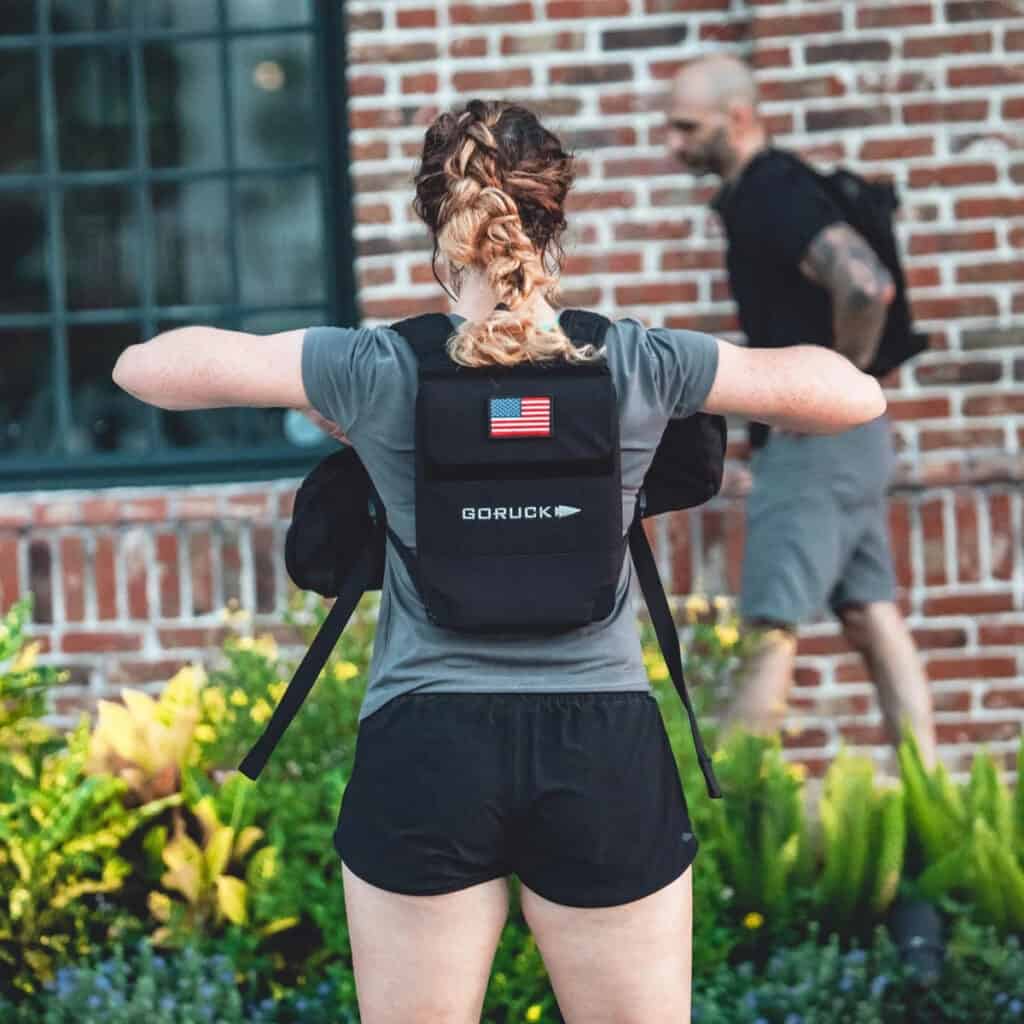 Ruck Plate Carrier Review – In Summary
That's our review of the Ruck Plate Carrier from GORUCK.
Ruck Plate Carrier is a valuable addition to your gym equipment and gears. It is versatile and durable and can significantly increase the intensity of your workouts. It has more padding, ergonomic lumbar support, and less rough fabric used on the shoulder straps' back panel and base. You can even use it shirtless with no friction burn.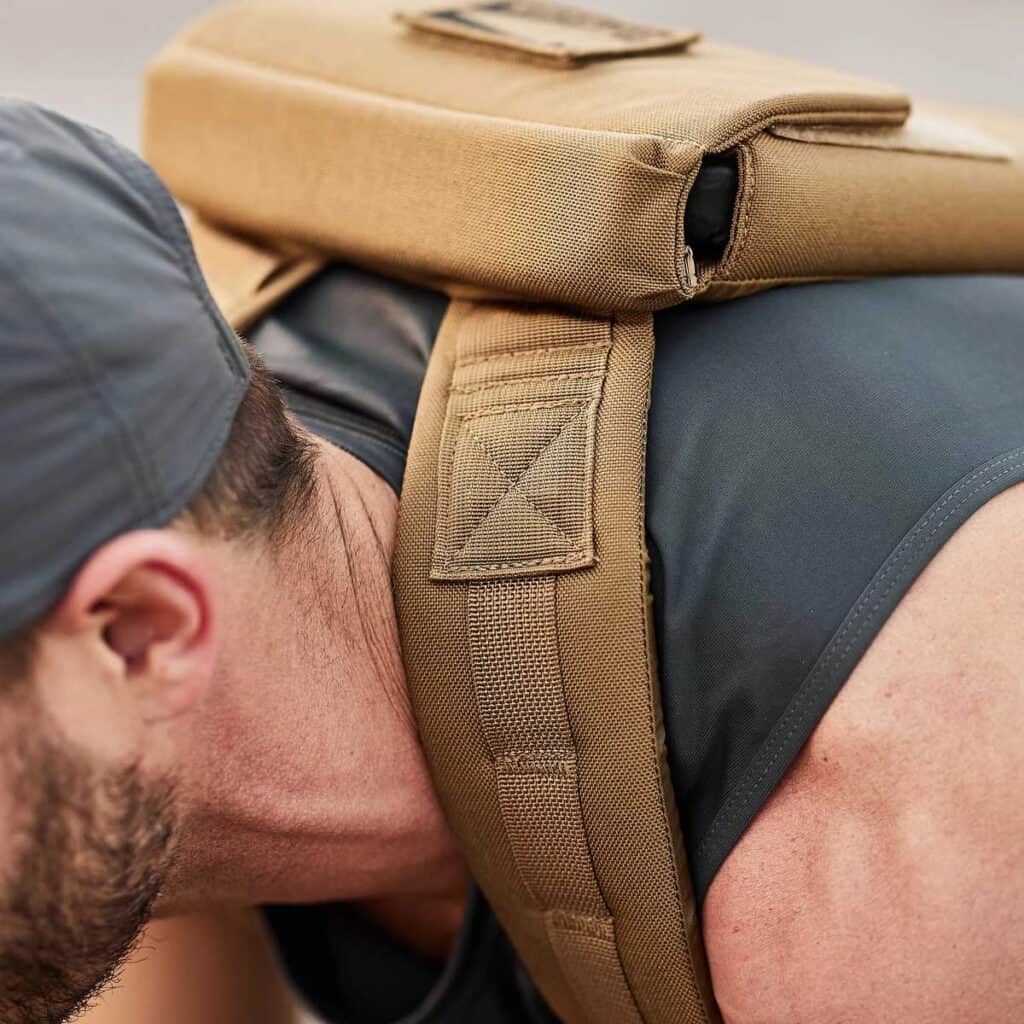 Photo Credits
Some product photos on this page are property of GORUCK.
This website is not affiliated or associated with CrossFit, Inc. CrossFit is a registered trademark of CrossFit, Inc.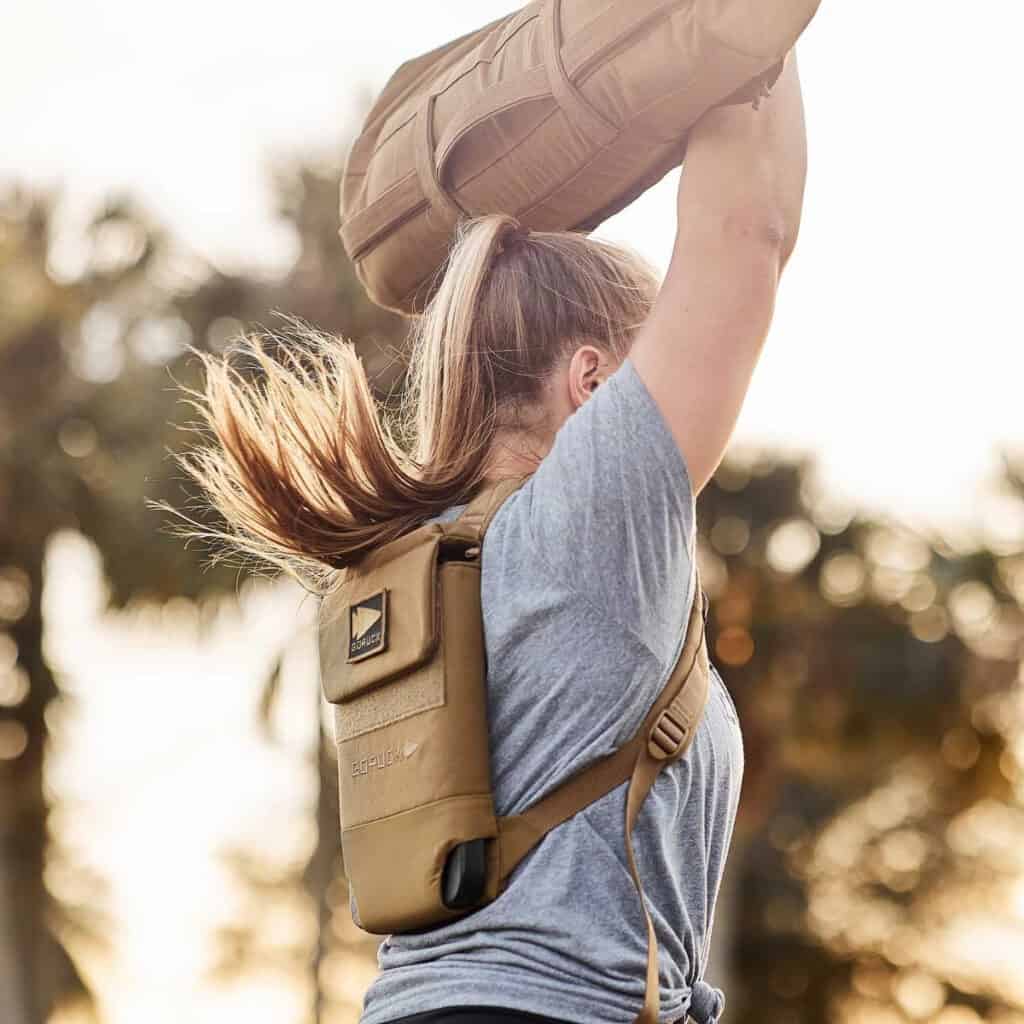 Affiliate Disclaimer
We are an affiliate of GORUCK and others that sell this training gear. If you buy clothing or other training gear after clicking the links in this article, we receive a small commission at no extra cost to you. This helps us to bring you in-depth information and content on these great training products.