Here's the details on the GORUCK Black Friday Sale 2021.
This year has big discounts to some of their gear, clothing, apparel, and footwear.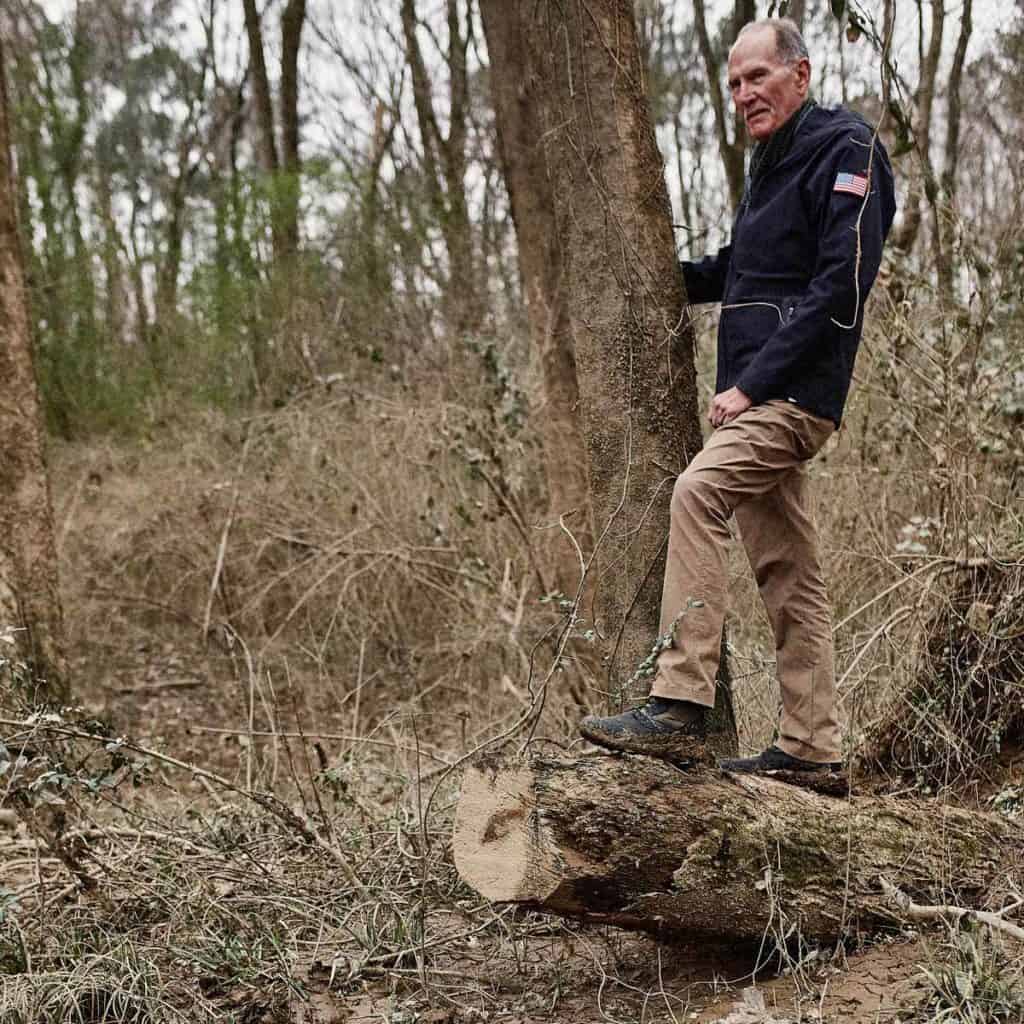 Here are some of the styles we are going to look at:
GORUCK Black Friday Sale 2021 – Overview
GORUCK is an American sporting equipment company well-known for rucking and different activities such as GORUCK Tribe, Events, Clubs, and Training Programs. Rucking is a military-based fitness exercise where you put weight in a backpack and go for a walk or run.
GORUCK is the maker of the best and the toughest rucking gear, and because of their excellence that even comes with a Scars Lifetime Guarantee, these gears are also more expensive than other gears in the market. The Black Friday Sale allows you to take advantage of this great deal and get your favorite gear at a lower price.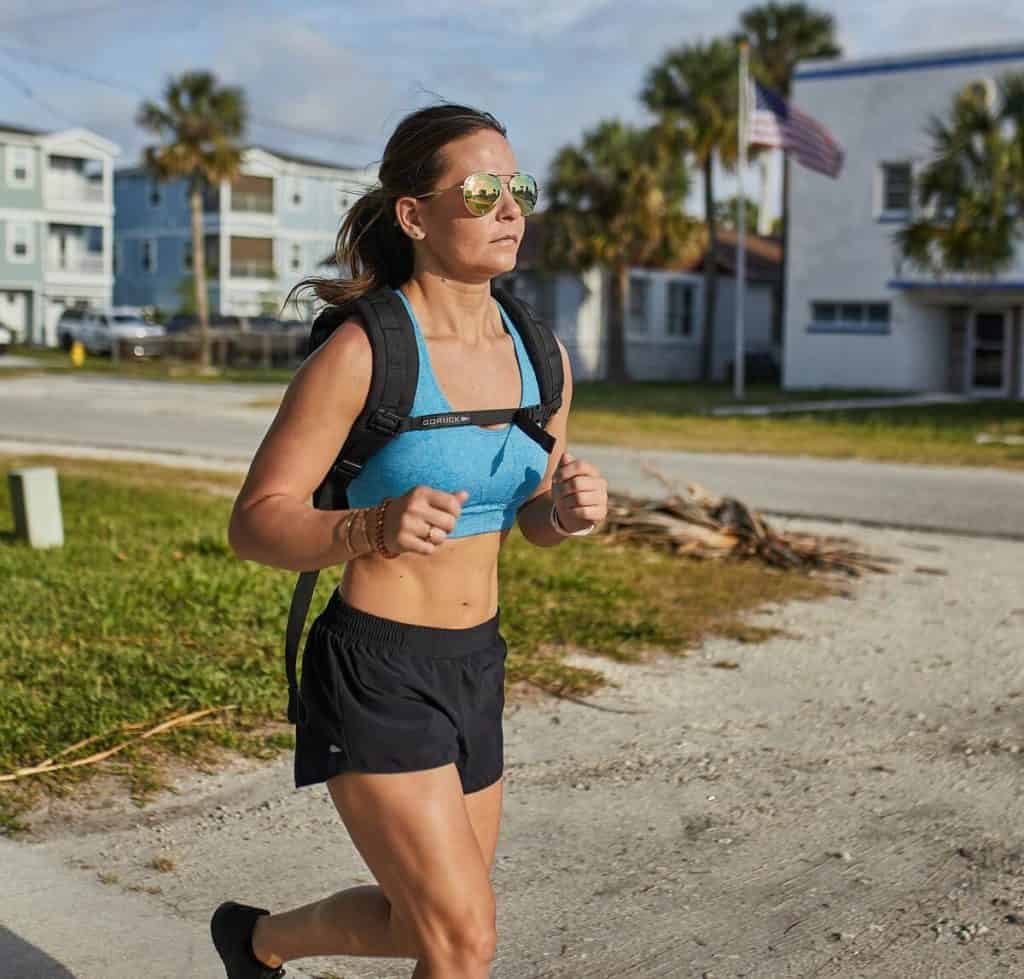 Sandbags 1.0 – 80 LB and 120LB
With Sandbags 1.0, you can work anywhere you want, whether in the park, your front yard, or your garage. They are made from 1000D CORDURA® with the strongest and sturdiest YKK zippers and heavy-duty padded handles that are not rubberized. They have double pass stitching at every seam, and box X stitch reinforced handles.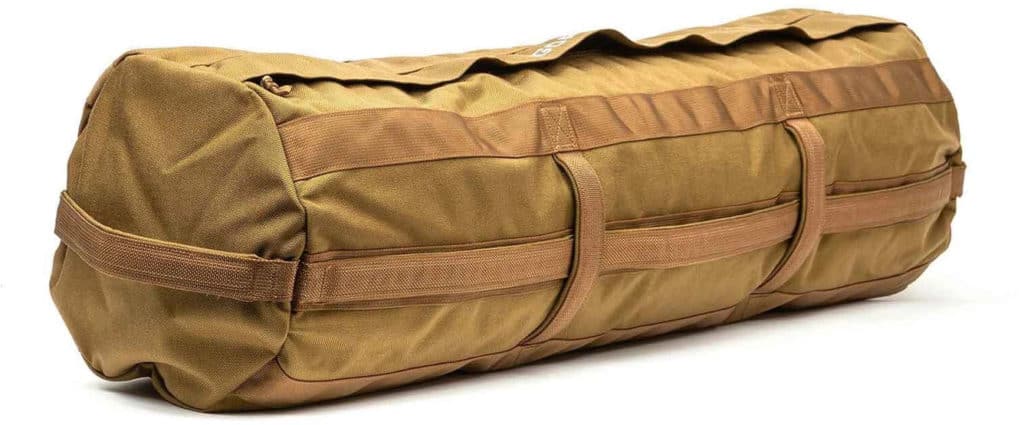 These sandbags have 28 bartacks with 42 stitches per bartack and include filler bags to preserve the YKK Zippers from excessive abrasion. They come in 120lb (10.5″ diameter x 36″ length) and 80lb (10.25″ diameter x 32″ length).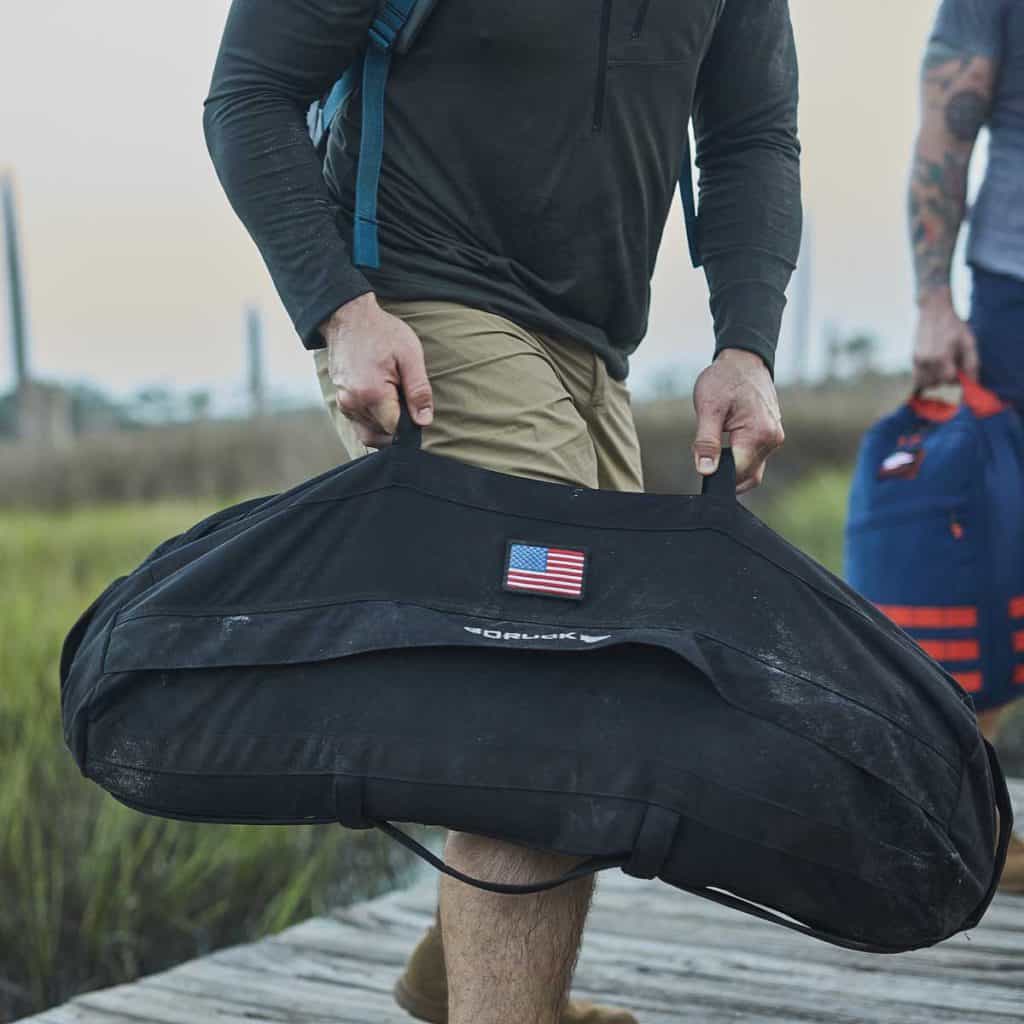 The Indestructible Training Polo – Size M
The Indestructible Training Polo uses a new fabric that is lightweight, sweat-wicking, and tough. It can endure different challenges, and you can also wear it at work, in the bar, or anywhere. It has a performance collar for sun/cold protection and a durable exterior and soft interior.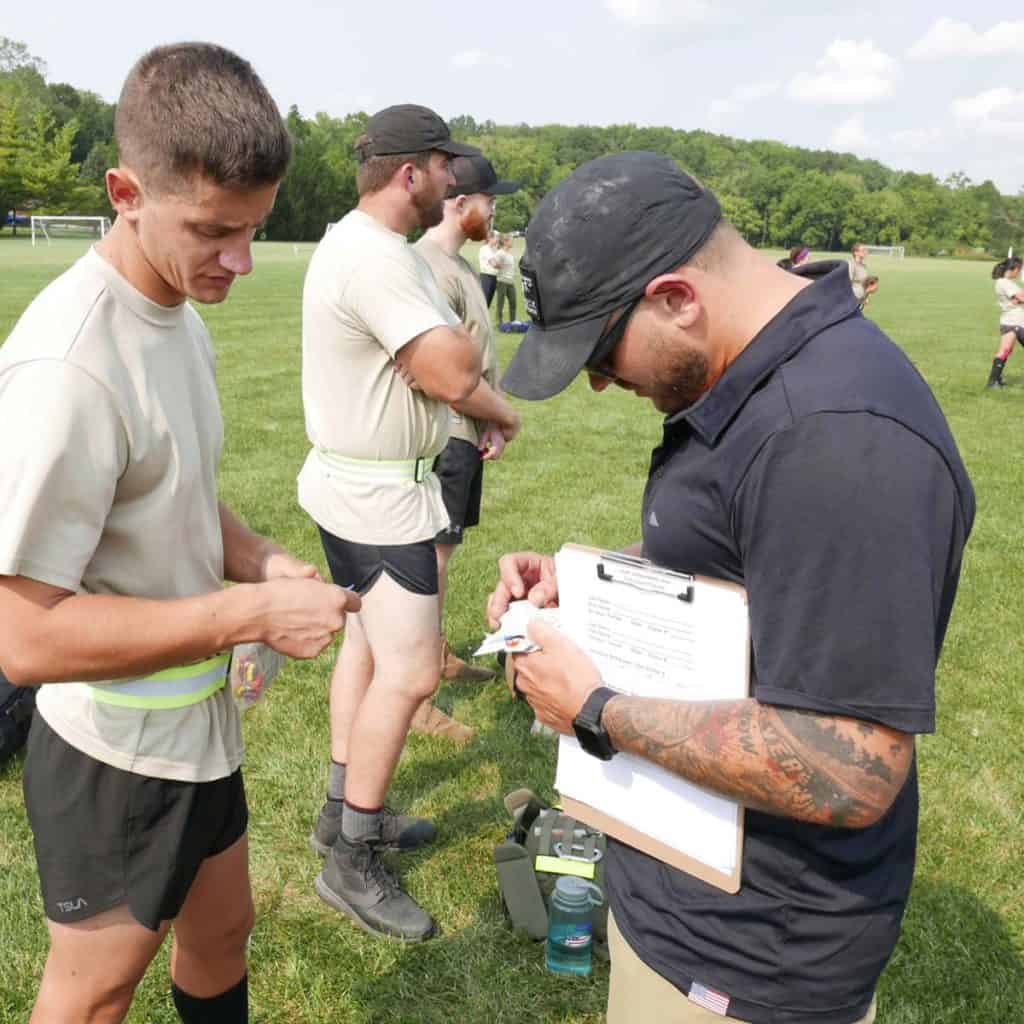 This polo will not pill under a ruck and has off-shoulder seams for added comfort under ruck straps. It is made from 77% nylon, 19% polyester, and 4% spandex and has a subtle GORUCK spearhead on the chest.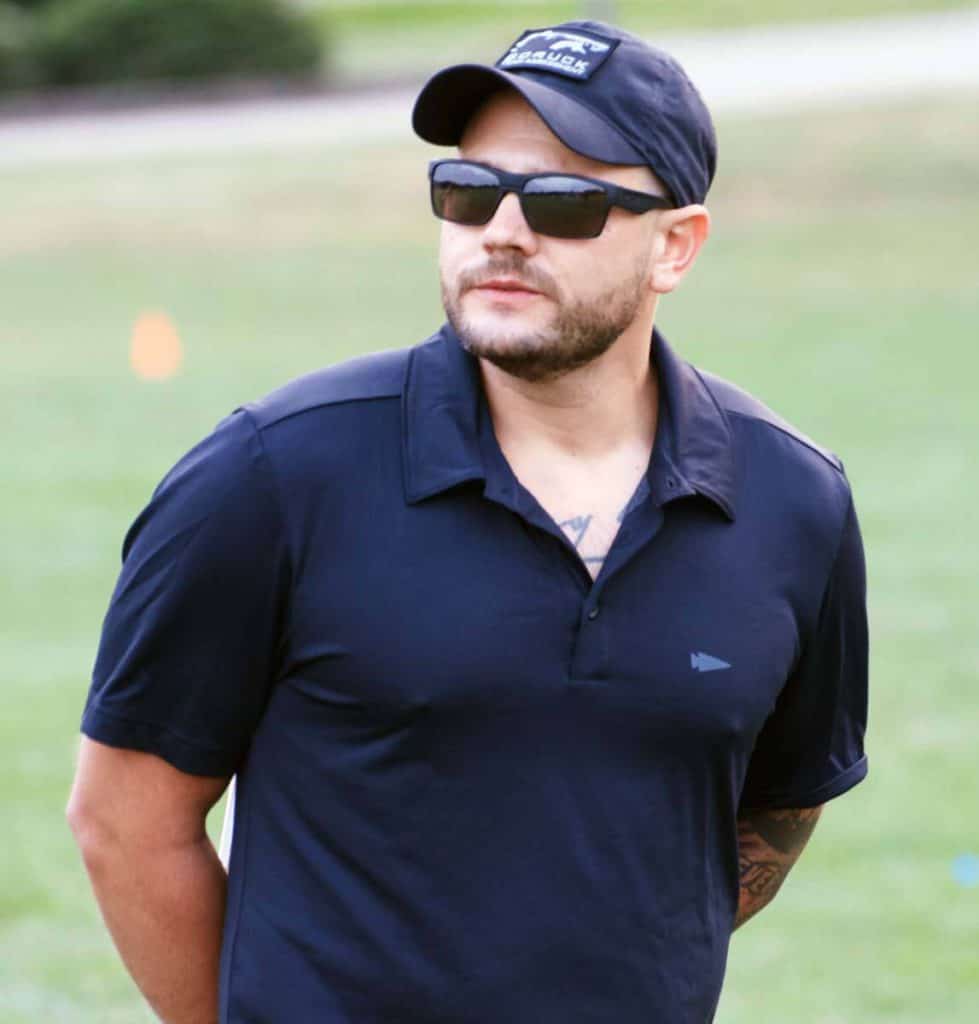 Ballistic Trainers – Lunar Rock + Red
The seamless, one-piece engineered warp-knit of Ballistic Trainers covers the whole forefoot providing you loads of breathability and flexibility without restricting your toes. The knit pattern is firmer where you need augmented strength and looser where you want enhanced airflow. The lace area, midfoot, and heel is made from two panels of Special Forces grade Ballistic nylon (1680D CORDURA®).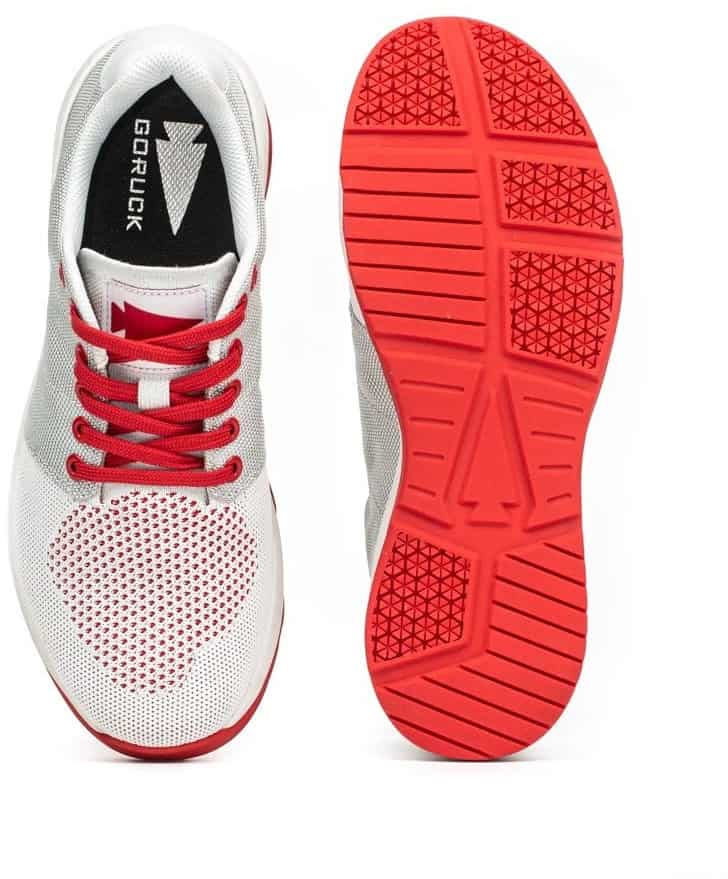 The forefoot area of the boot is resilient and flexible, giving superior cushioning and rebound from strike to recovery when running, jumping, or doing other explosive movements. The midfoot rubber is formed from a rock climbing compound for the best abrasion resistance and long-term durability. The rubber in the heel is solid, robust, and won't wear down after miles of running or rucking.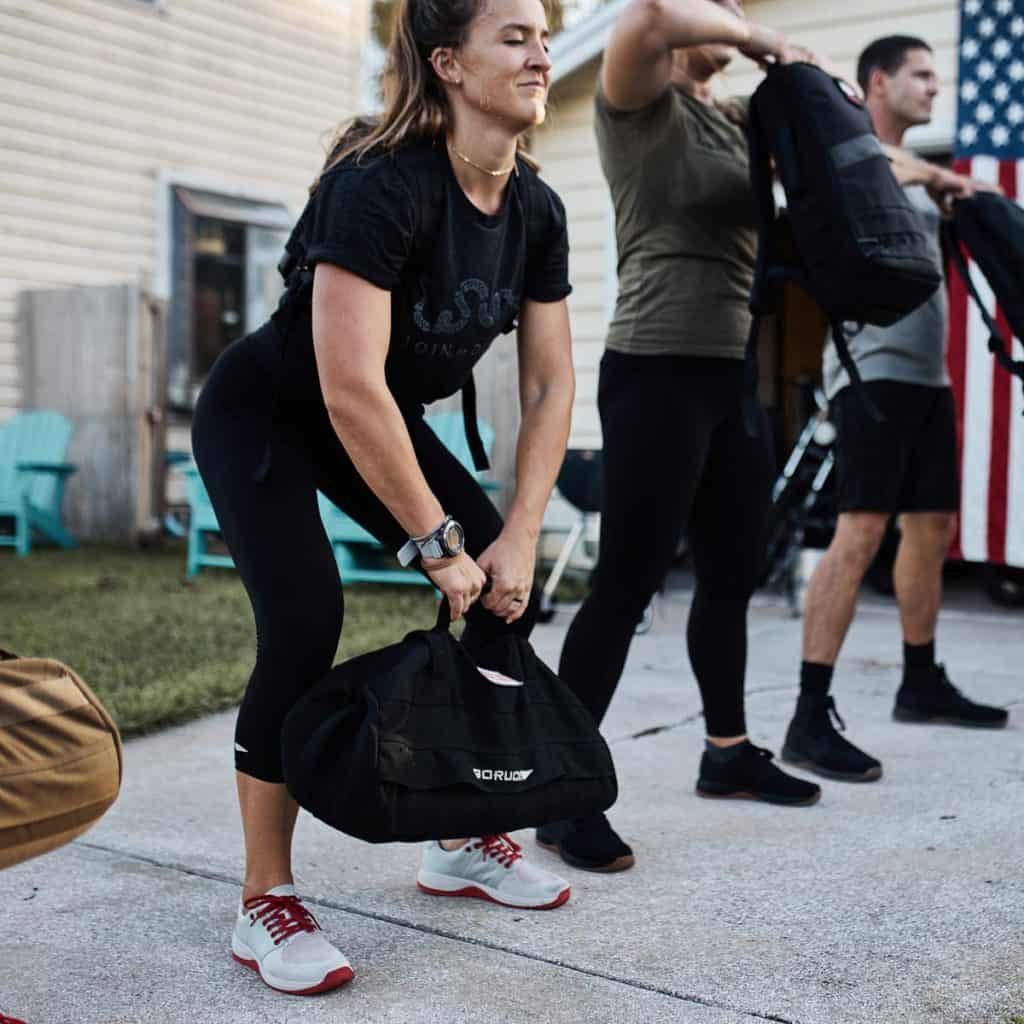 MACV-1 – Origins Edition – 8″
Inspired by Vietnam-era Jungle Boots used by MACV-SOG and other Special Forces units in the '60s, the MACV-1 – Origins Edition is refurbished to today's all-terrain traveling conditions and training rucking and assaulting. The boot is lightweight like a running sneaker and sturdy like an assaulter's boot. It weighs less than 14oz (28 oz/pair for 6″) and is lighter than any footwear of its class.
MACV-1 is very versatile and great for combat, traveling, and people who require a lot of their feet. The boot provides all the support your feet need, so they're not burned after being on your feet all day, whatever you are doing. The boot thrives in all kinds of ground with its Special Forces grade materials, triple-stitched stress points, a durable EVA midsole, and all-terrain outsole.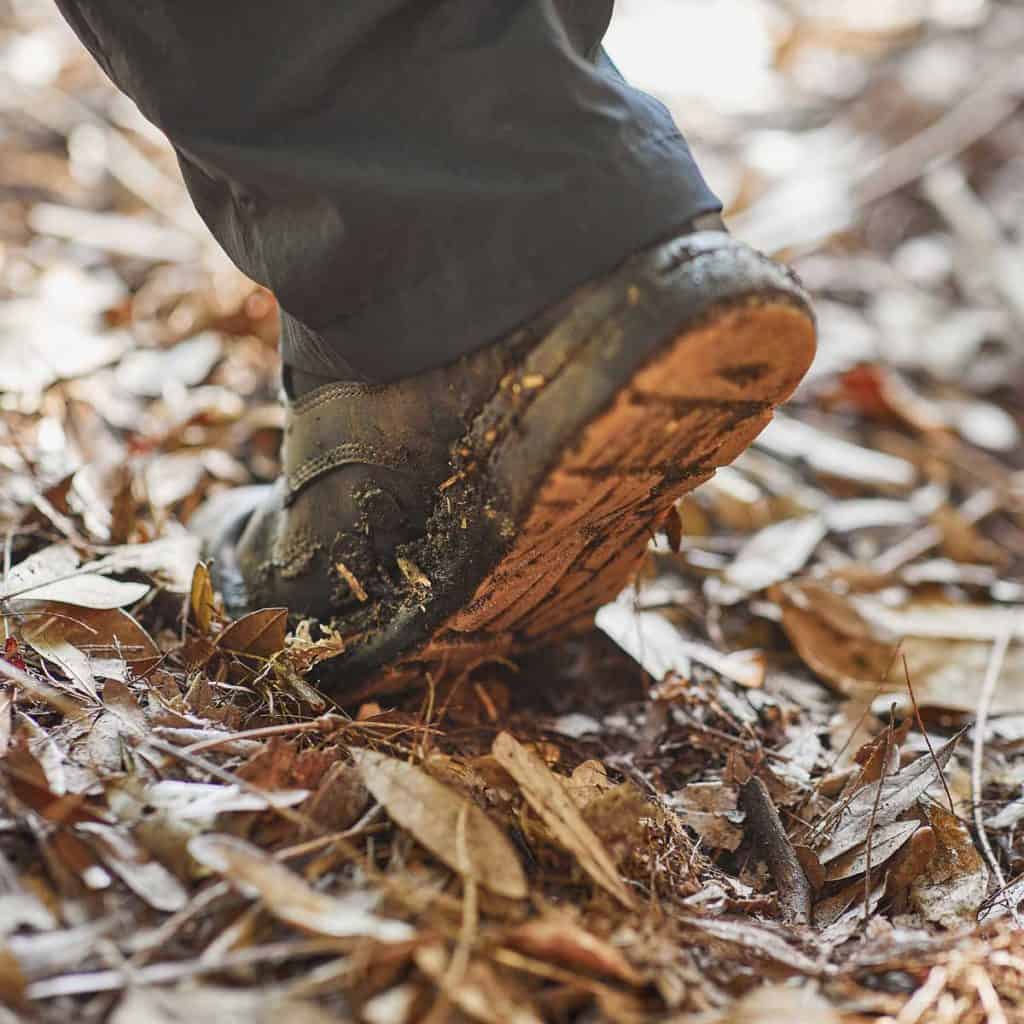 Combat Ready Tape – GORUCK Logo
The Combat Ready Tape is utilized by the world's most critical military units, ultra-runners, ruckers, and hikers and assures you are ready on your next ruck or workout. The 2″ tape is used for blister prevention on your feet or for breaking in new shoes measuring 2″ x 5 meters.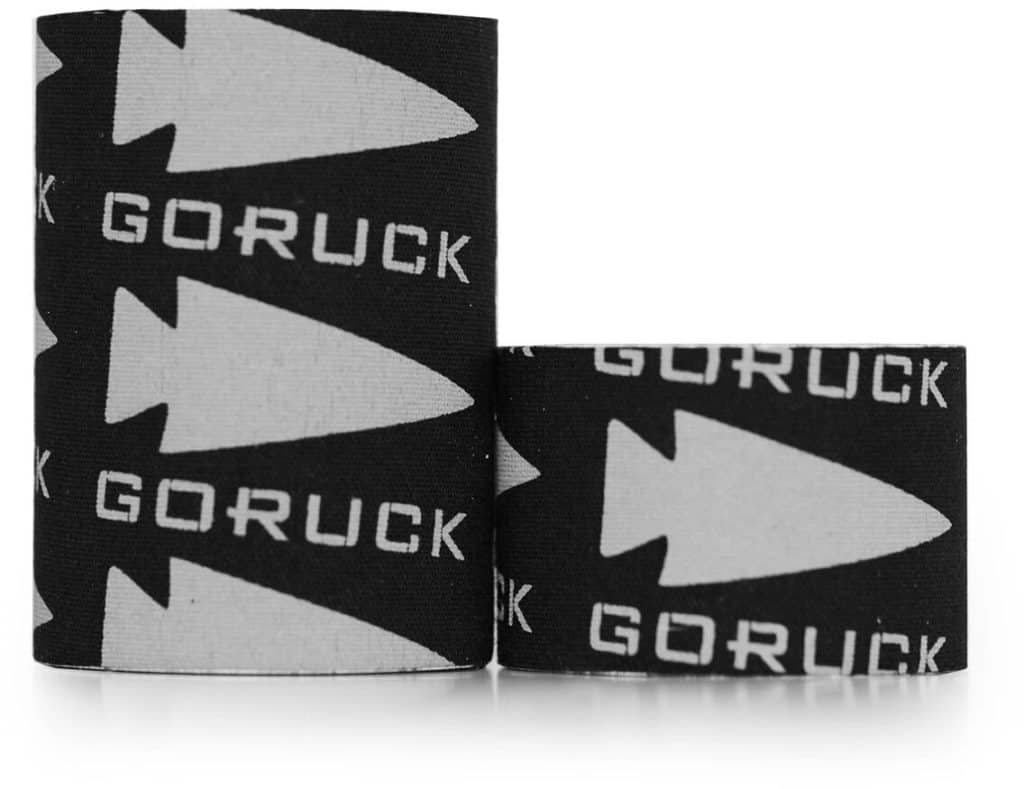 The 4″ measures 4″ x 5 meters and is used for abrasion resistance during workouts or Ruck Plate ® hot spots on long rucks.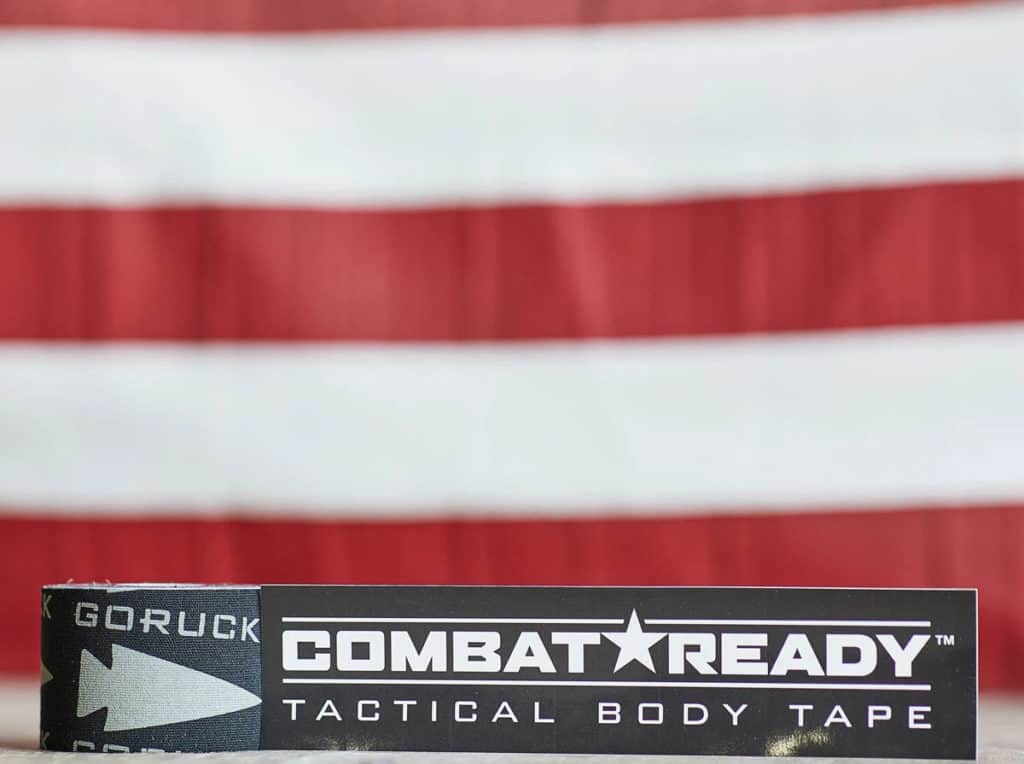 Women's Indestructible Training Shorts – Sizes 8-16
The Women's Indestructible Training Shorts conform to your way of life, and they don't tear and rip. They are made from 86% polyester and 14% spandex and made in the USA. The ToughStretch fabric is lightweight, sweat-wicking, has a four-way stretch, and has a 2.375″ inseam.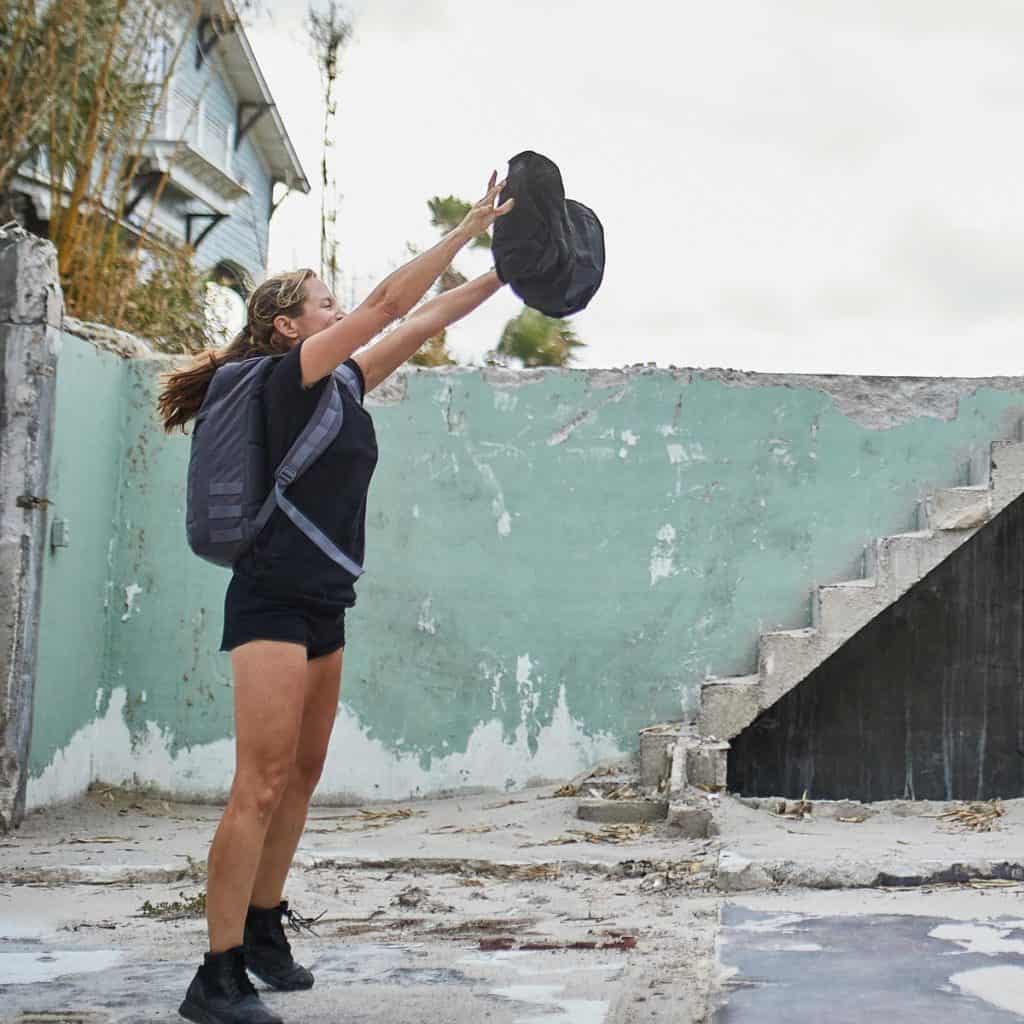 The shorts have a built-in liner for extra coverage and an elastic waistband with a continuous drawcord. They have a concealed zippered pocket on the right-hand seam for small items like keys or money. A subtle GORUCK logo is placed on the bottom right hem.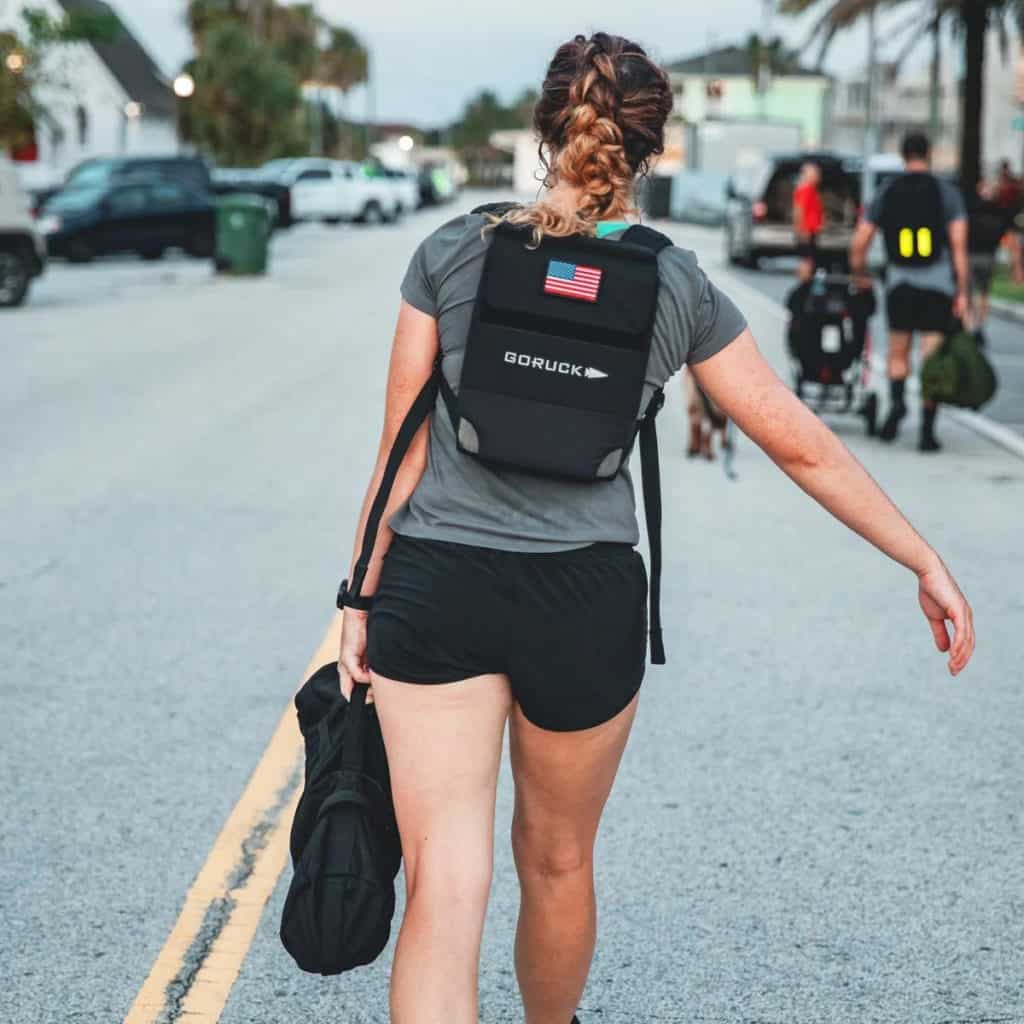 GORUCK Black Friday Sale 2021 – In Summary
That's our close-up look at GORUCK Black Friday Sale 2021.
Get your favorite gear at a lower price on GORUCK's Black Friday Sale. They give up to 50% discount on Ruck Plate Carriers and Ruck Plates, as well as big deals on footwear, clothing, and apparel. If there is a perfect time to get these gears, it is this time.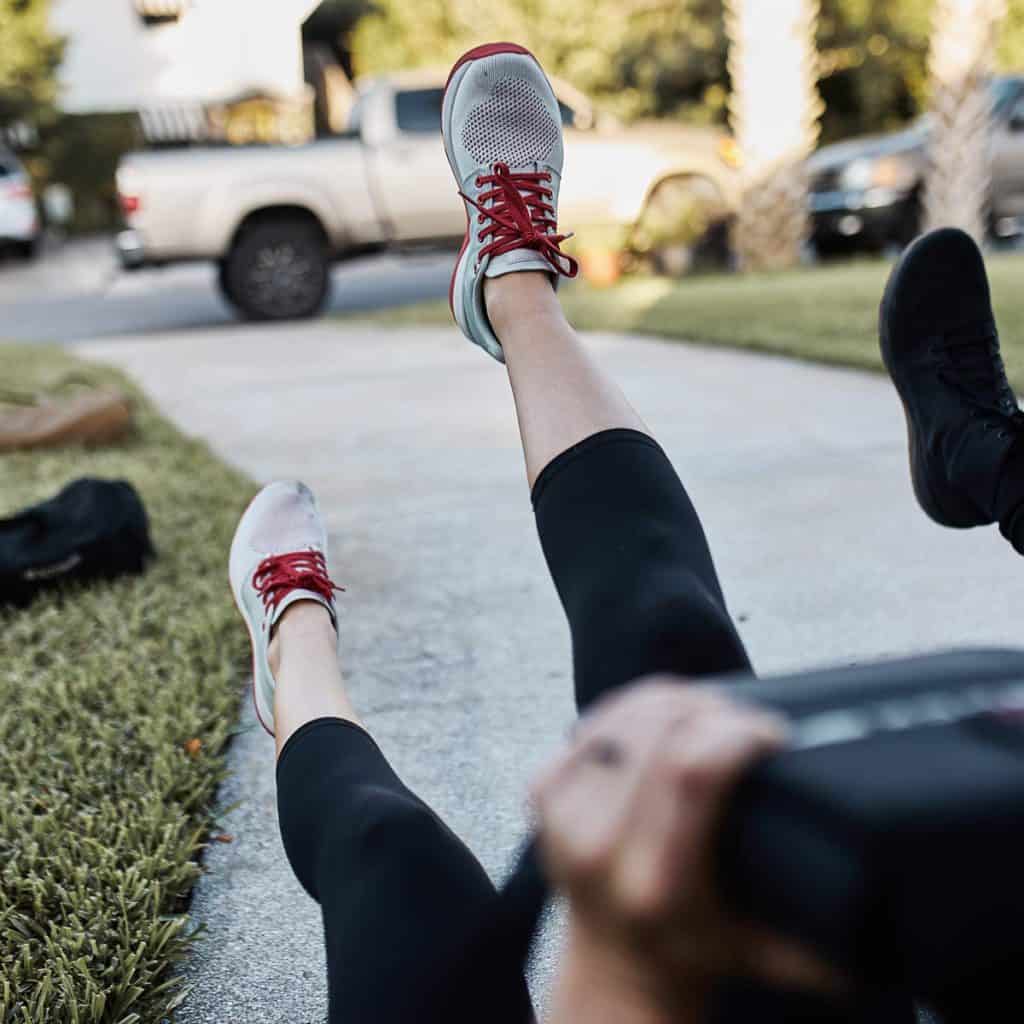 Photo Credits
Product photos on this page are property of GORUCK.
This website is not affiliated or associated with CrossFit, Inc. CrossFit is a registered trademark of CrossFit, Inc.
Affiliate Disclaimer
We are an affiliate of GORUCK and others that sell this training gear. If you buy clothing or other training gear after clicking the links in this article, we receive a small commission at no extra cost to you. This helps us to bring you in-depth information and content on these great training products.