Check out what's new at
Get RX'd
- Lots of great deals on functional fitness gym equipment for your home or garage.
Get someCardio Equipment for your Home Gym.
Work, kids, errands, and other activities can sometimes interfere with your active lifestyle. Good thing you no longer have to travel to the gym because you can bring the gym to your home with some cardio and gym equipment. And you don't need a huge space to set them up.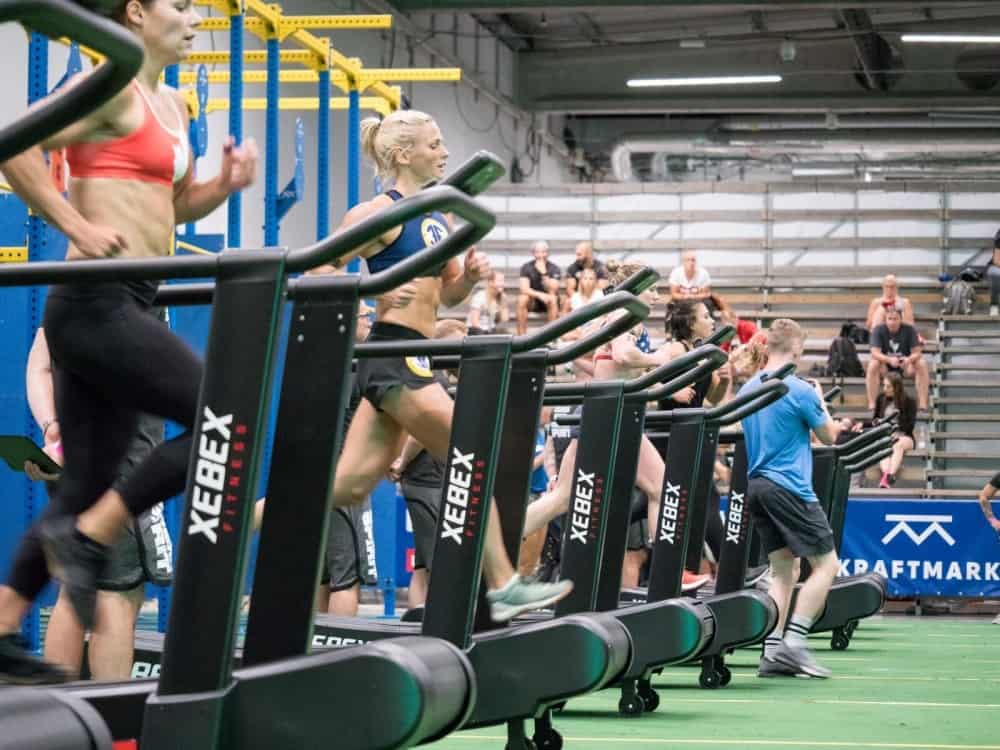 Get this great Xebex gear direct from Get RX'd: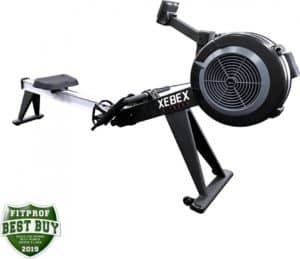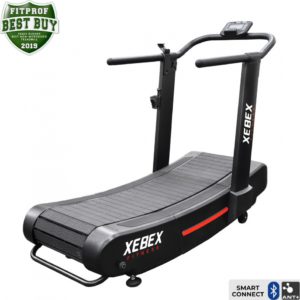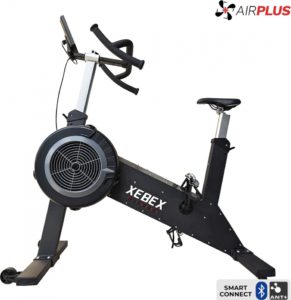 At Home Cardio Equipment – Overview
Constant training and workout bring a positive impact on your holistic health and wellness. By cycling or running outside, you'll get good cardio working your quads, hamstrings, calves, hips, and glutes. But if you don't want to go out because of time constraints and other factors, you can actually do it at home with home cardio equipment such as the rower, treadmill, and air cycle.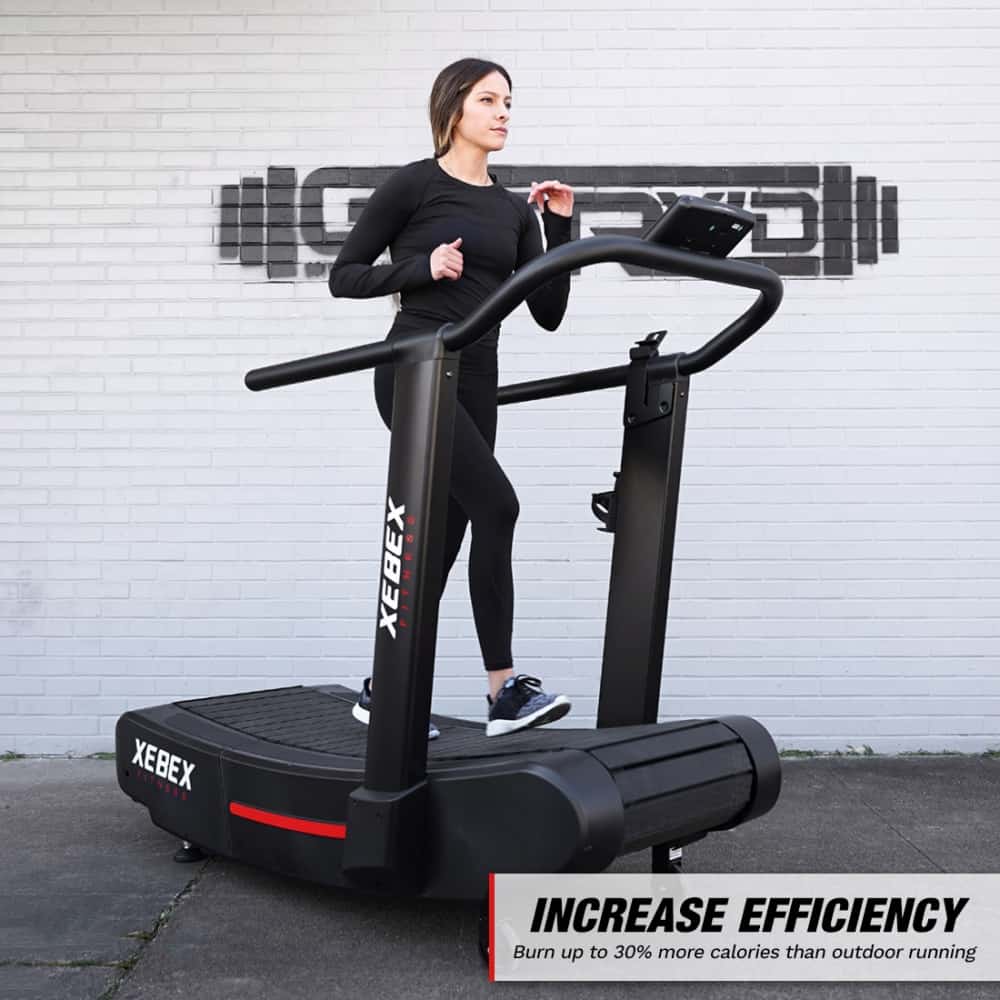 Rowing is a low-impact workout and is ideal for people of all fitness levels. It burns a lot of calories without putting pressure on your joints. Walking or running on a treadmill can help you relax, lose weight, lower signs of depression, and minimize symptoms of stress and anxiety. Aside from being fun, cycling can help protect you from serious diseases such as stroke, cancer, heart attack, depression, obesity, diabetes, and arthritis. All these can be done with just a minimum space in your home.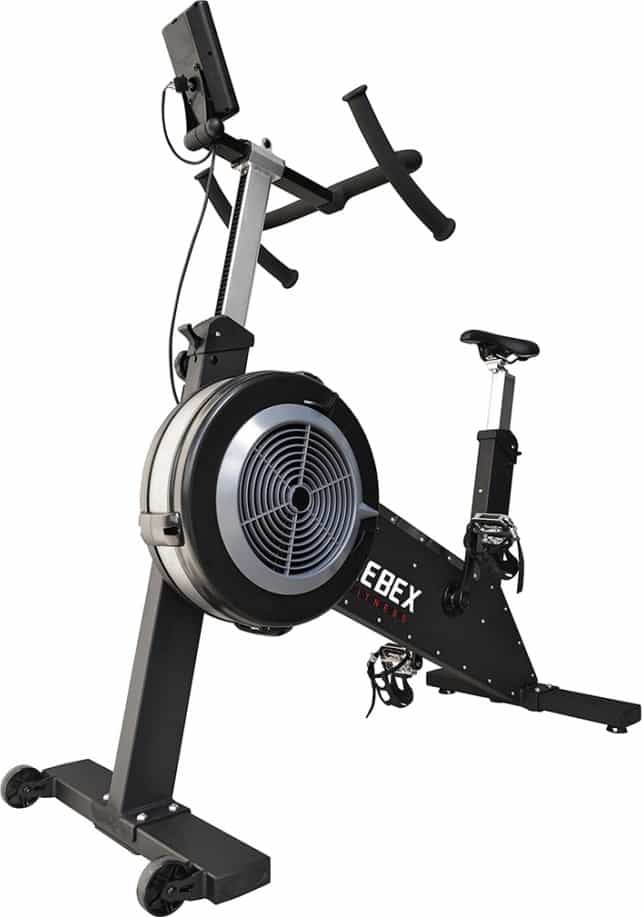 Xebex Air Rower 2.0
The Xebex Air Rower 2.0 folds in half, taking up less than 50% of its original footprint that measures only 3′ long x 20″ wide when folded. When you use this rower, you are in control of your output and resistance at all times, and the amount of work you do is determined by how hard you row. The spiral damper allows you to hastily alter the airflow to the flywheel from minimum drag at Setting 1 to max drag at Setting 10.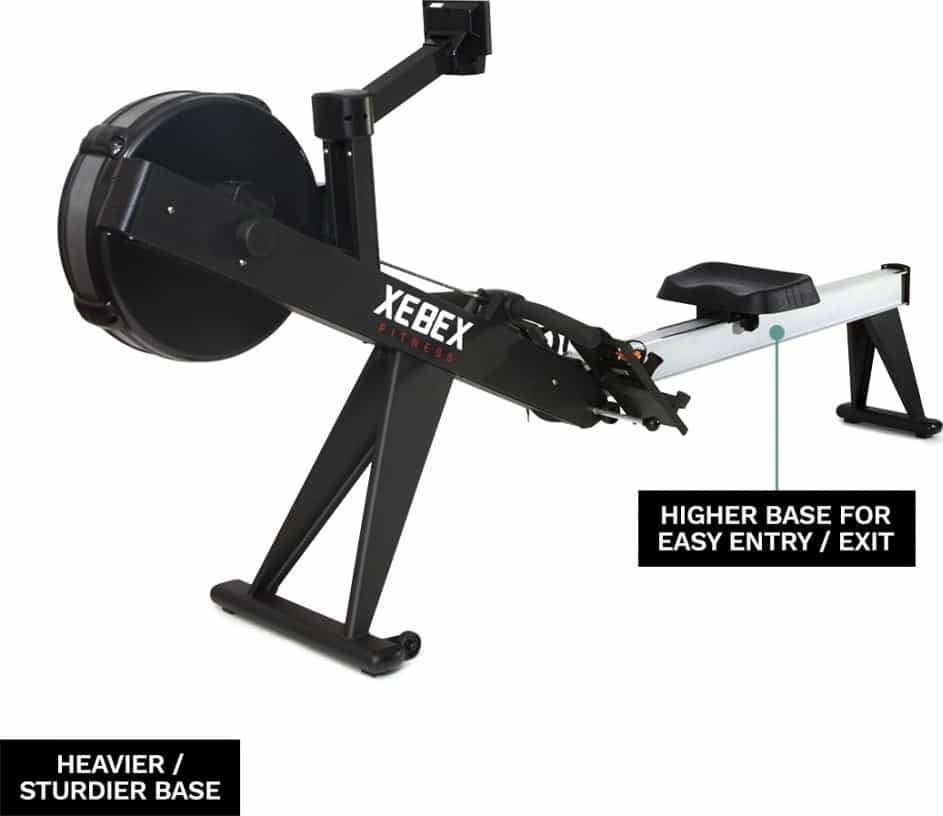 The 20″ seat height makes it easy to sit in and sit out after a long workout and features extra-padded, high-density foam ergonomically designed for maximum comfort while rowing. The Xebex Air Rower comes with an easy-to-use console display that tracks Time Rowed, Time/500M, Watts, Calories, Pulse (when connected to a heart rate monitor), Strokes Per Minute, Meters/Distance, and Total Strokes.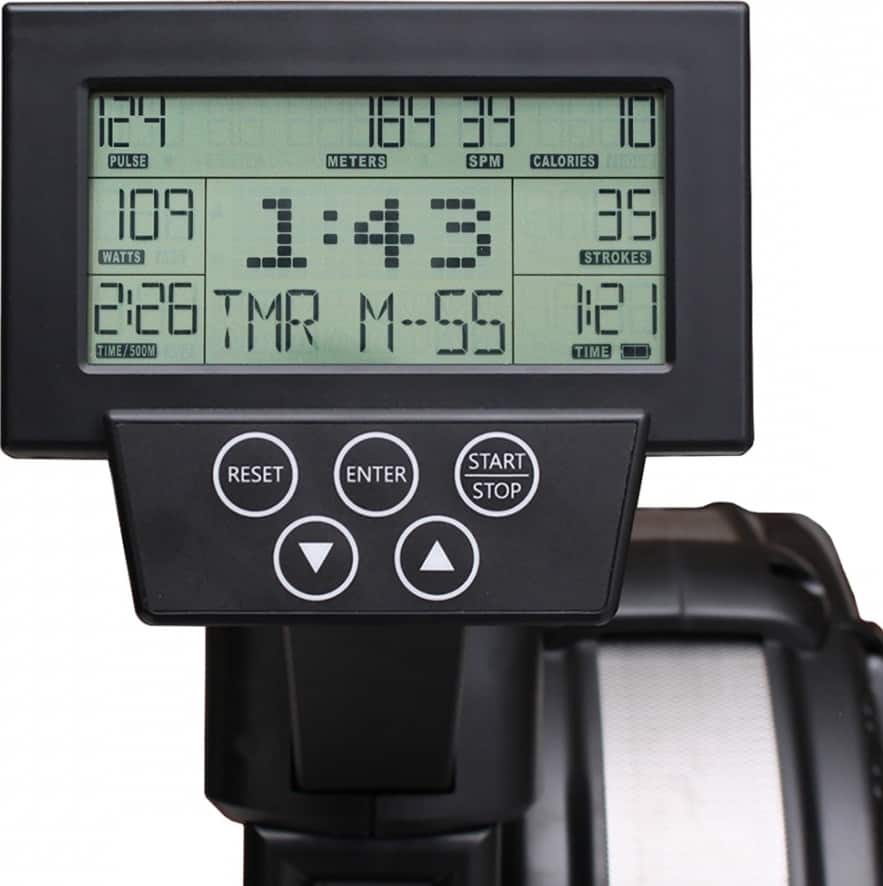 Xebex Runner Smart Connect
The Xebex Runner is motorless and self-generated, meaning it uses no electricity and instead runs on the energy created by your own movement. The 10mm thick, low-impact, shock-absorbing, vulcanized rubber running surface delivers more comfort and less impact during long-distance and all-out runs. It is designed to have the most significant "sweet spot" and the best responsiveness available. The "sweet spot" is the area on the treadmill you will run to maintain, increase, or decrease speed.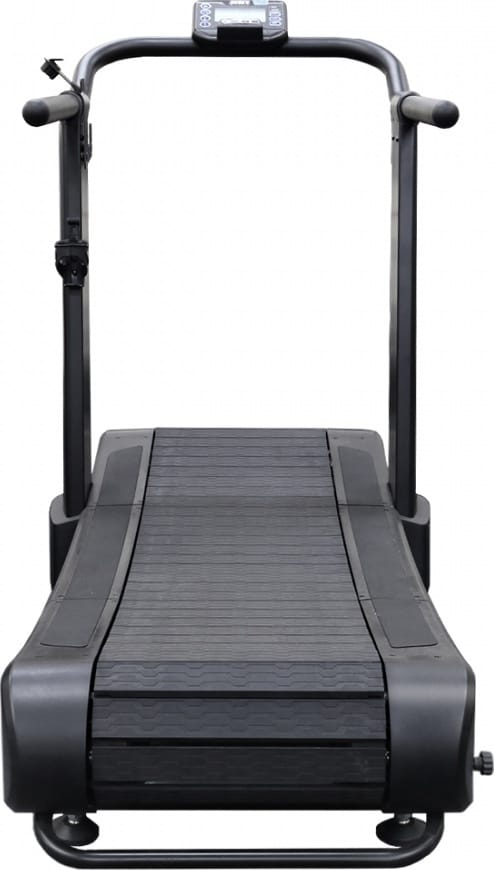 The larger the "sweet spot," the easier it is to keep the same pace, increase speed into an all-out sprint, or decrease the rate to a walk or low-speed jog as needed. The shock-absorbing slats made of rubber lessen the impact on the knees and hips, providing a much more comfortable and safer training experience. Burn 30% more calories than running on a standard motorized treadmill. The self-powered nature of the curved runner is almost the same as walking outside, requiring more from the hamstrings, glutes, and core to move the body forward.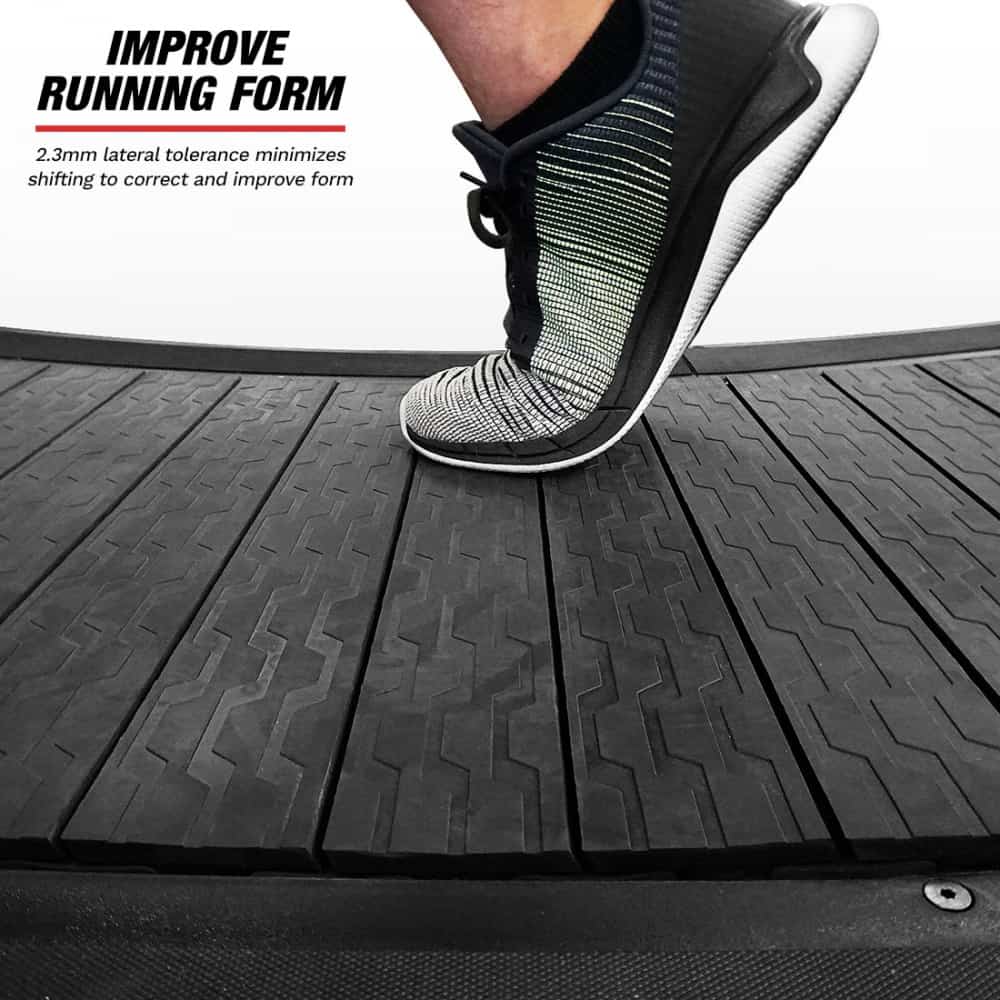 Xebex Fitness AirPlus Cycle Smart Connect
The Xebex Fitness AirPlus Cycle-Smart Connect is made for durability, and the 127LB base provides a stable foundation for users up to 350LB. The Xebex Air Cycle comes with a brightly-lit, color-coded LCD that directly tells the damper level and the magnetic resistance level on the console. You can increase your power and strength training by adjusting AirPlus (magnetic) resistance, and you can also pull the AirPlus knob and change between 1 to 8 magnetic AirPlus levels. You can mimic about 0-15 degrees of incline while adjusting the AirPlus settings boosts resistance by four times as high.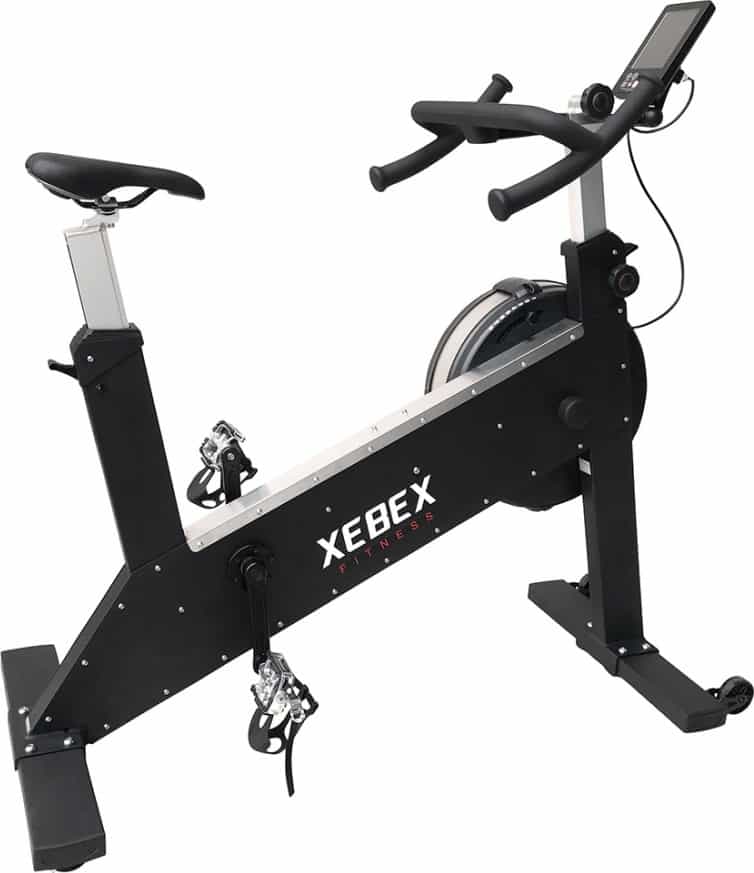 The display shows the AirPlus Resistance Level, Air Damper Resistance Level, Distance, Time, Calories, RPM, Speed, Watts, and Pulse at all times, along with Calories/Hour when you switch modes. The Xebex Air Cycle uses dual, enhanced poly groove belts with a self-tensioning system and delivers a smooth and quiet experience. The Cycle operates a freewheel design to improve your training, like on a real road bike. When you stop pedaling, the flywheel continues to turn even though your feet are stopped. This compels you to use all the muscles in your legs to move the flywheel around, just like a real road bike.
At Home Cardio Equipment – In Summary
That's our close-up look at the At Home Cardio Equipment.
Having some cardio equipment at home makes your fitness simple and practical—no need to wake up early, pack your things, and commute back and forth. You can also do several exercises at your own pace and get the same results as in a gym. All you need is a small space in your home, and you're on your way to reaching your fitness goals.
Looking for more options? Check out these other great products:
A sled like the Xebex XT3 Sled can be a great workout – low impact but high effort required!
Get your kicks in order with these Cross Trainer Shoes for Women.
More products from Get RX'd.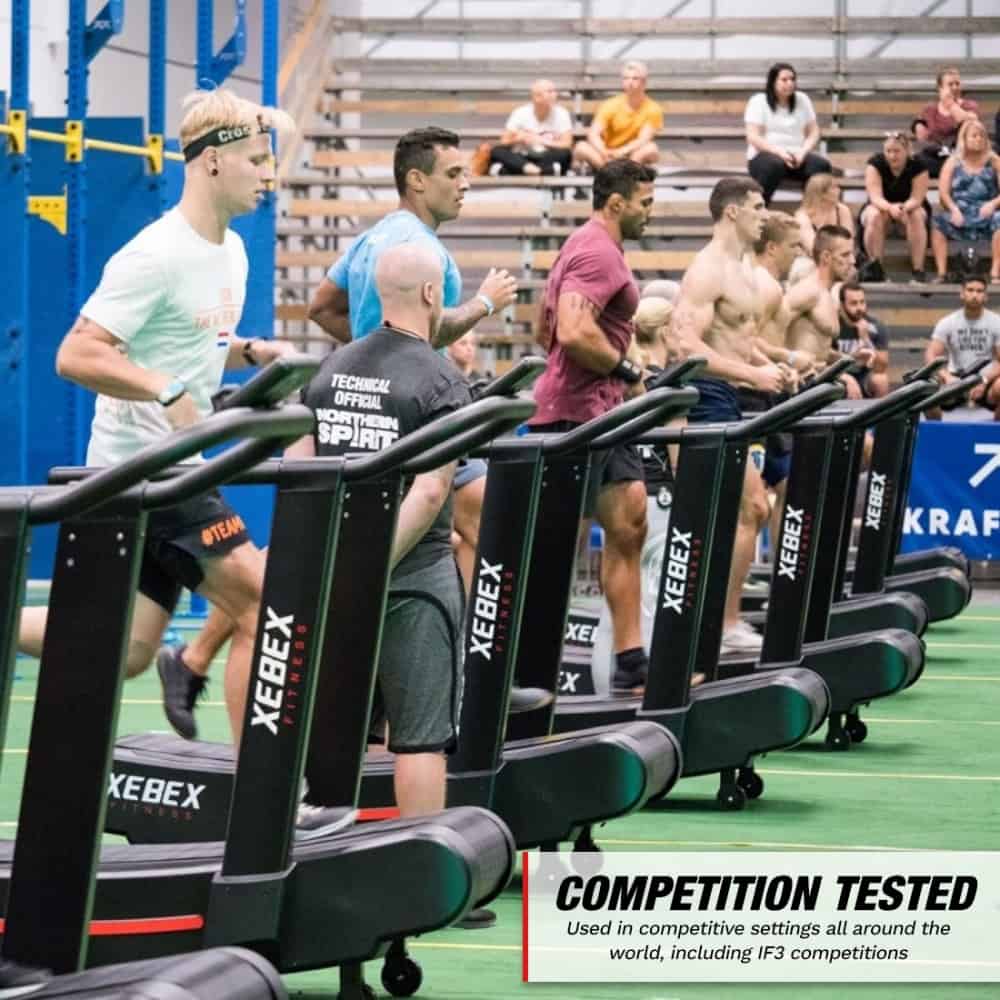 Photo Credits
Product photos on this page are property of Get RX'd.
This website is not affiliated or associated with CrossFit, Inc. CrossFit is a registered trademark of CrossFit, Inc.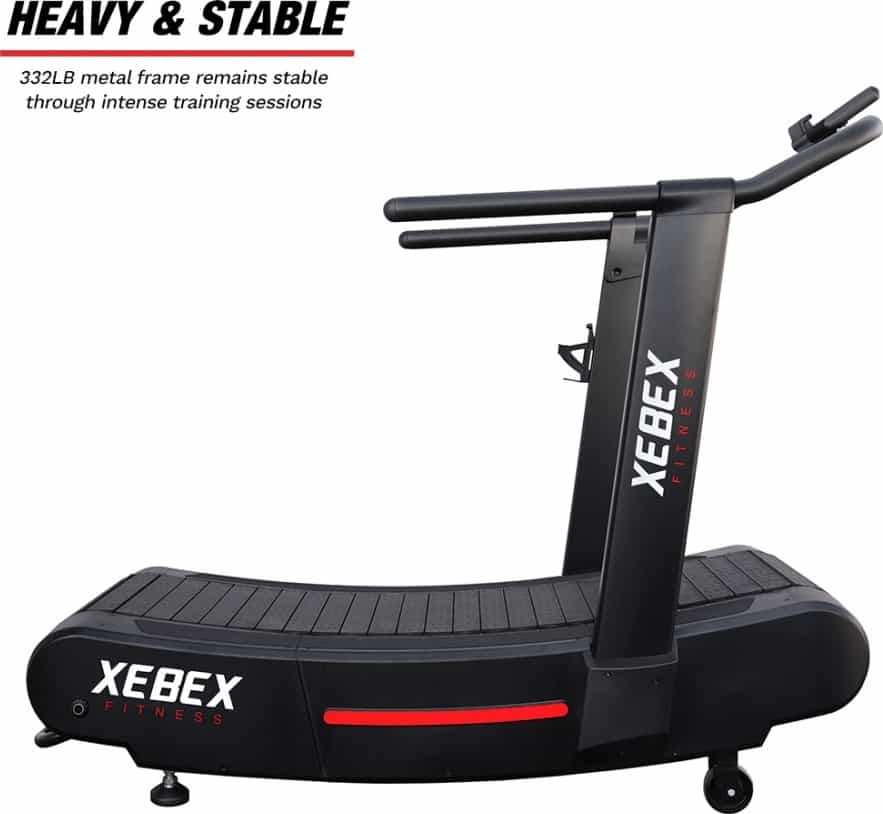 Affiliate Disclaimer
We are an affiliate of Get RX'd and others that sell this training gear. If you buy clothing or other training gear after clicking the links in this article, we receive a small commission at no extra cost to you. This helps us to bring you in-depth information and content on these great training products.