Rogue has released the 3rd version of the
Echo Bike
. Grab one while they last!
Let's review the new Polar H10 Heart Rate Sensor from Polar (and sold by Rogue.)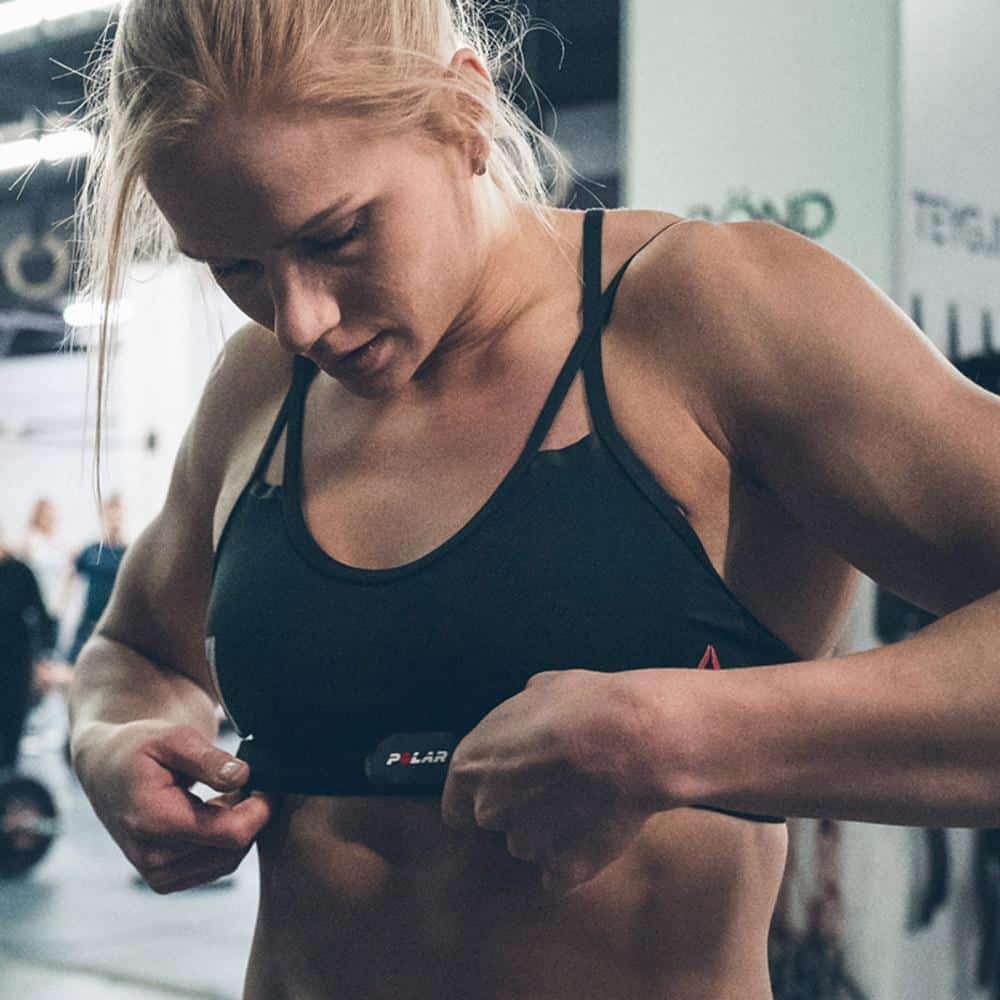 The heart is one of the most significant organs of our body and is vital for survival. With that, knowing your actual heart rate is also crucial. When you exercise, understanding your heart rate can help you enhance your fitness and track your development.
Introducing! The Polar H10 Heart Rate Sensor. It measures your heart rate through a chest strap and delivers your results in realtime to an app on your phone.
This chest strap HRM (Heart Rate Monitor) uses the actual electrical pulses from your heartbeat -and because it's wrapped around your chest, it is highly accurate.
Here's some of the styles we are going to look at:
Polar H10 Heart Rate Sensor – Video Review on our YouTube Channel
Why read when you can watch? Check out this video from our YouTube channel:
Coming soon!
Polar H10 Heart Rate Sensor – How Well Does It Work?
The Polar H10 Heart Reate Sensor works great.
First of all, it's not an optical heart rate sensor – so unlike your watch of wrist-strap HRM it is a lot more accurate.
This makes a big difference when you are doing things that involve moving your hands or arms.
Secondly, this is compatible with a wide range of equipment. It's got Bluetooth. It's got ANT+. It also has the older 5 kHz technology for transmitting your heart rate.
That means it will work with the Rogue Echo Bike, the Concept2 Rower, the Concept2 BikeErg – and much, much, more.
Because it's using Bluetooth, it works with your phone too.
There's a lot of great smartphone apps you can use, I like Polar's app.
Is this HRM sweatproof? Yep – even better it's waterproof. You can use this underwater, such as swimming.
(Note that the signal can't be transmitted through the water, but the unit will get caught up once you exit the water.)
What do I use this for?
Estimating calorie burn and Heart Rate Zone training mostly.
There's really no excuse to work out hard and in a smart fashion – so understand where your heart rate is in all your training.
Lastly, battery life on this is very good. I've been using the same batteries for months.
Polar H10 Heart Rate Sensor – Overview
According to Polar, the H10 is its most accurate and detailed heart rate tracker available due to its structure and amazing specifications. It uses an electrocardiogram (ECG) to measure the heart rate. It performs by reading the electrical pulses your heart produces, which is the most definite option. This is contrary to other products that measure the heart rate via the wrist, which uses optical technology that delivers light to the skin and gives a heart rate depending on how the light hits the blood flow.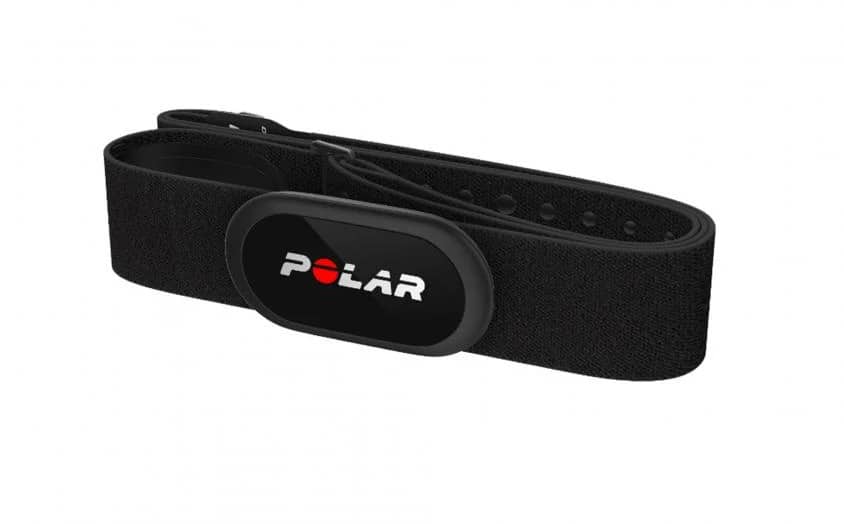 With GPS, you can track runs or brisk walks, and you can use the Polar H10 for indoor workouts like strength training. There are a few exercises to select from in the app, like tennis, rowing, and treadmill runs. It can connect to two concurrent Bluetooth devices, and if you are using a workout machine with ANT+ (like the Echo bike), it can also connect to that all at the same time.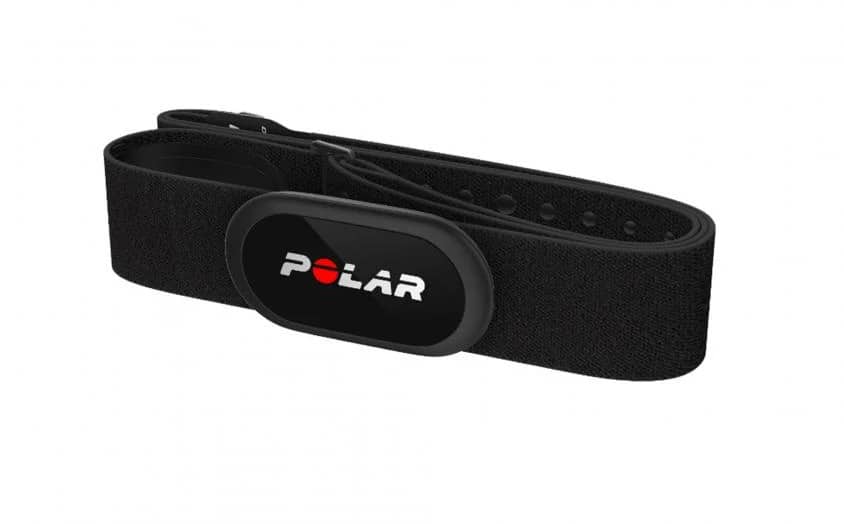 The Polar H10 is waterproof up to 30 meters and can measure heart rate while swimming. It has 400 hours of battery life with BLE and 5 kHz transmission and has a built-in memory that can store one training session. The strap uses a soft textile material with a protected buckle and slip-preventing silicone dots. At $89.95, the price of Polar H10 is pretty reasonable considering its accuracy. It is also stretchy, adjustable, has a comfortable design, and is slim enough to wear through any exercise.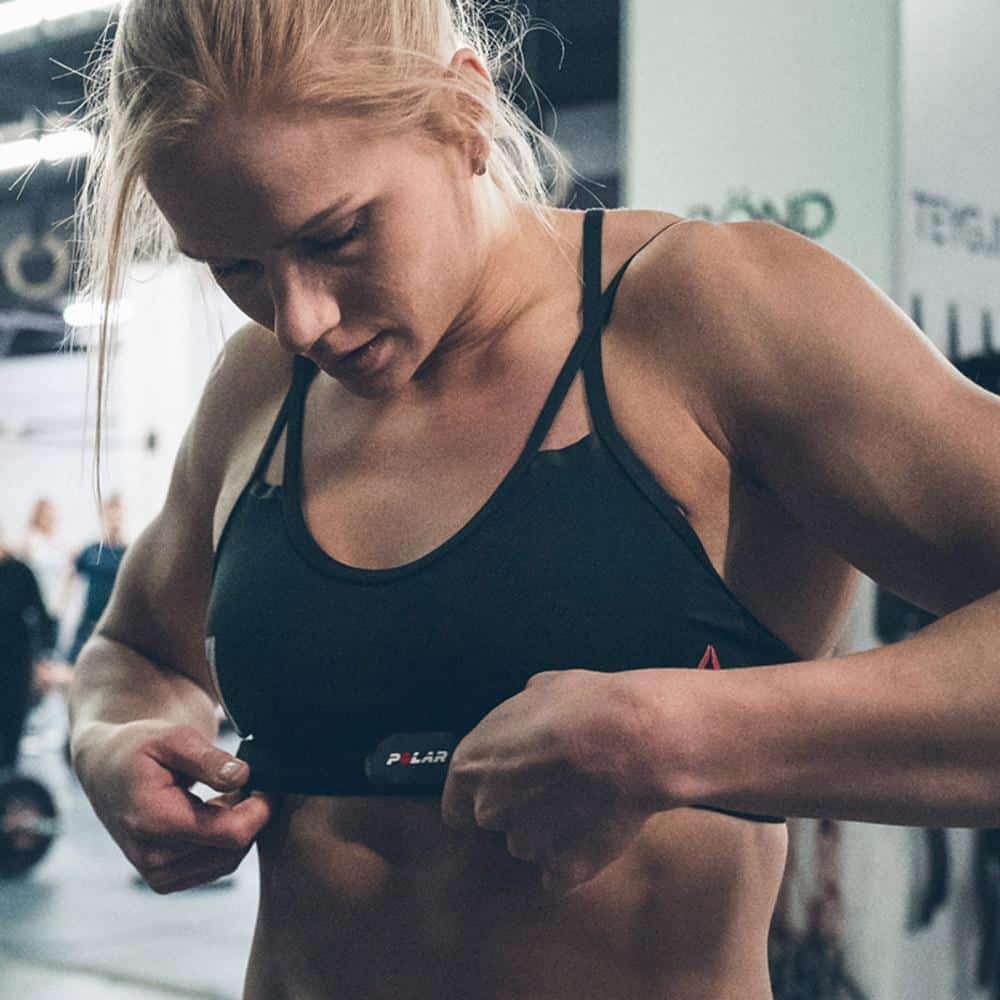 Polar H10 Heart Rate Sensor Review – In Summary
That's our review of the Polar H10 Heart Rate Sensor from Rogue.
If you are looking for the most accurate heart rate sensor, look no further. Besides being the most precise and accurate heart rate sensor to date, Polar H10 Heart Rate Sensor also offers extraordinary connectivity and built-in memory for heart rate data from one training session. It is available in two size options and has an easy, comfortable strap with an adjustable buckle design for a solid fit.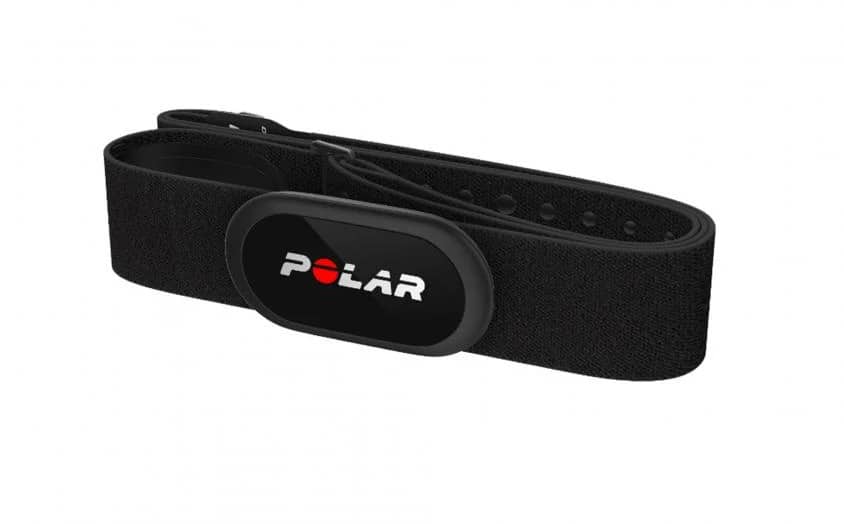 Photo Credits
Some product photos on this page are property of Polar.
This website is not affiliated or associated with CrossFit, Inc. CrossFit is a registered trademark of CrossFit, Inc.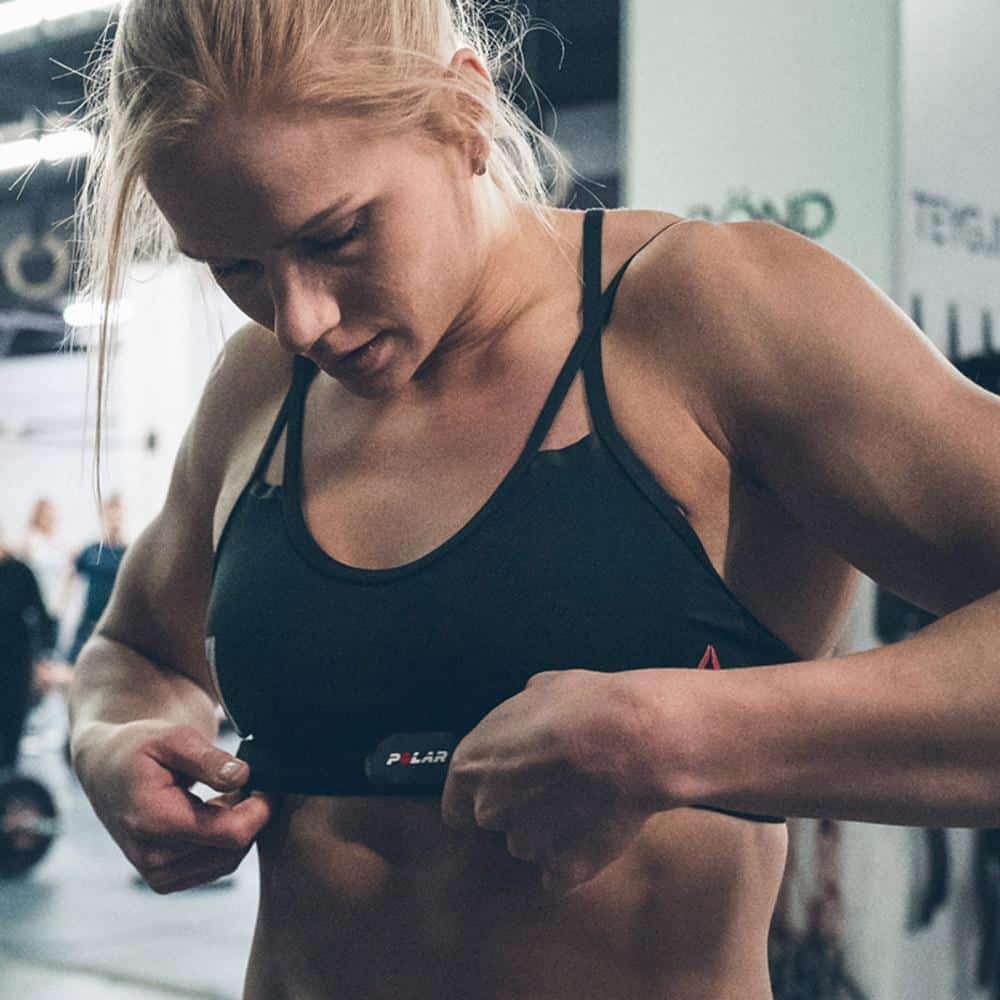 Affiliate Disclaimer
We are an affiliate of Rogue and others that sell this training gear. If you buy clothing or other training gear after clicking the links in this article, we receive a small commission at no extra cost to you. This helps us to bring you in-depth information and content on these great training products.