Get great cardio / metcon gear with Assault Fitness Gym Equipment.
If you plan to take your fitness to the next level, try these pieces of equipment from Assault Fitness. They are non-motorized and will require your strength and power to operate. They are also made to endure lengthy and grueling workouts.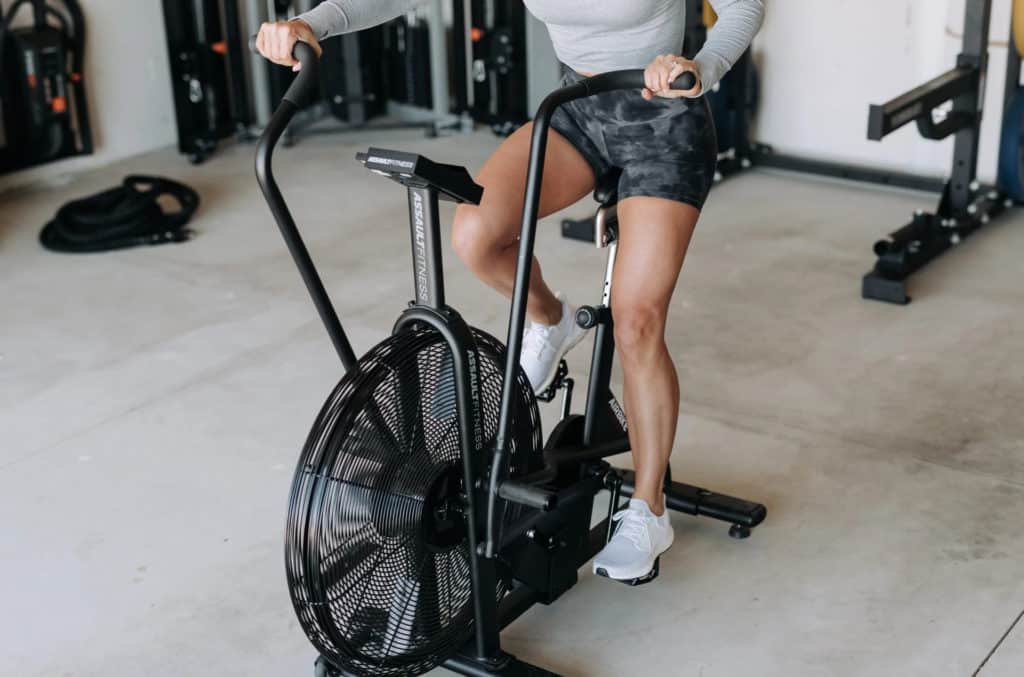 Torque Fitness is carrying the full line of Assault Fitness gym equipment:
Assault Fitness Gym Equipment – Overview
Assault Fitness is the maker of manual, curved-belt non-motorized treadmills, durable air bikes, and the rugged air rower. These are cardio and conditioning equipment appropriate for athletes of different skill levels. The air rower and air bikes utilize air as the resistance, so tension and intensity match, while the manual treadmills allow you to run your fastest.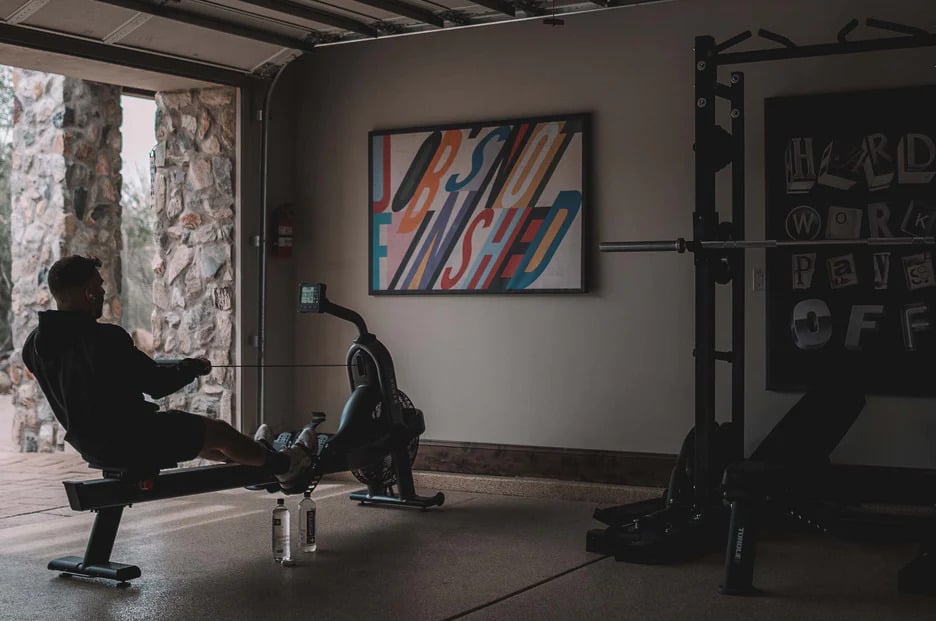 What's good about Assault Fitness equipment is they are very easy to use. They are also durable and stable and don't need electricity to operate, so you will drown in sweat after you use them. You can find these equipment in home gyms, garages, and commercial gyms.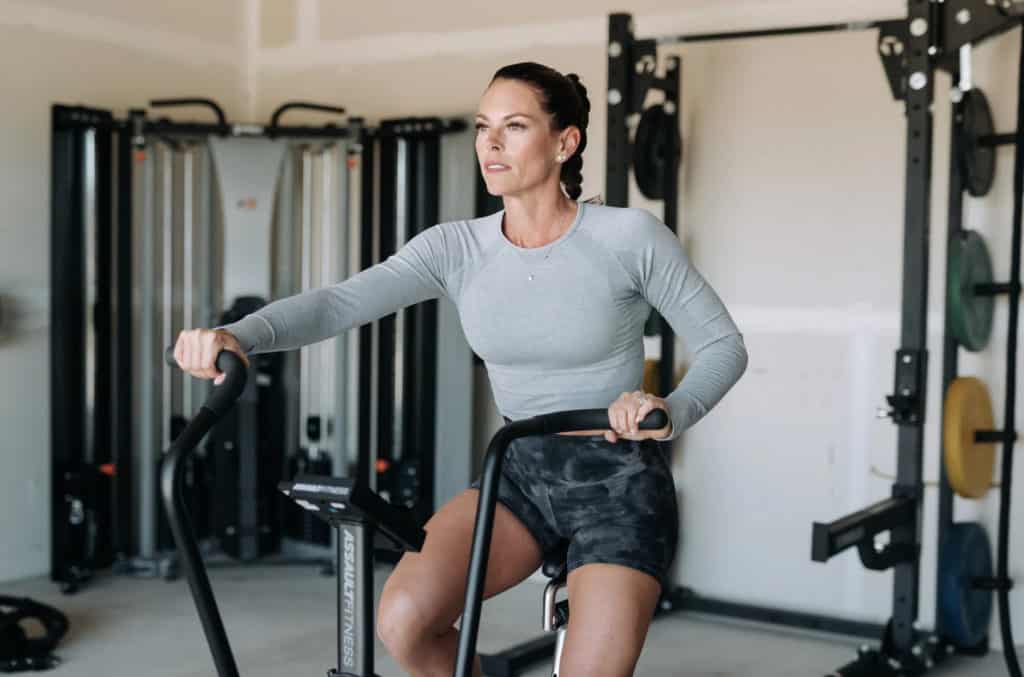 AssaultBike Classic
The AssaultBike Classic is a conditioning staple in many boxes and gyms that helps you train harder with your own speed. As you pedal faster, the resistance automatically ramps up to match your speed.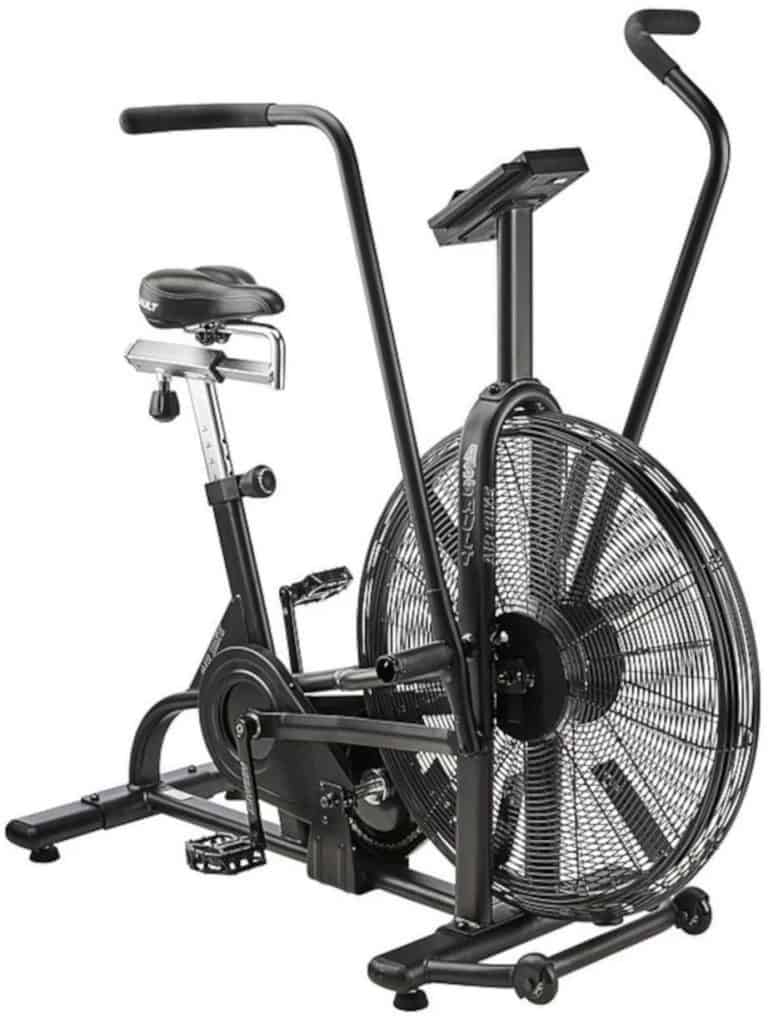 It has eight programmable workout options and a 27-inch steel fan for endless resistance. It also has a custom anatomical and sweatproof seat and a four-way adjustable seat post.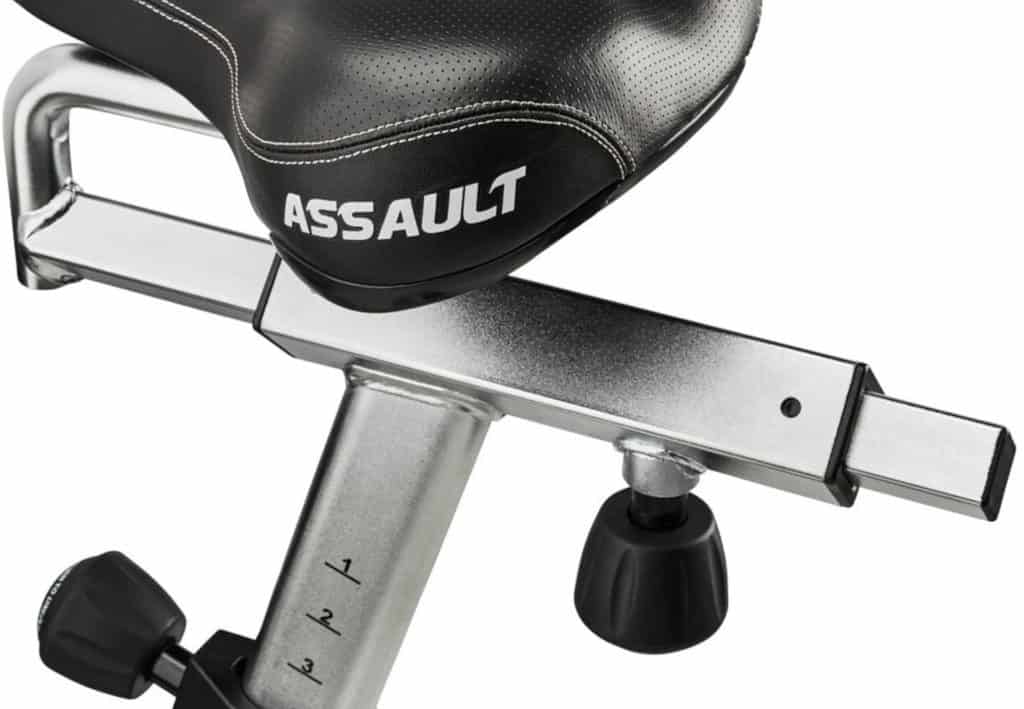 AssaultRower Elite
With the AssaultRower Elite, you can do cardio, HIIT, and endurance training for a full-body rowing workout. The AssaultRower Elite is made with a solid steel frame and designed for an intense and calorie-burning workout. It is equipped with a multi-grip handle system, a sweatproof seat, and adjustable footplates to ensure a comfortable ride.
You can easily move the AssaultRower Elite around your box or open the training space because it has a convenient transport wheel and no electric plug-in. With a four-way leveling/stabilizer system, the AssaultRower Elite stays grounded for your daily AMRAPs and interval training.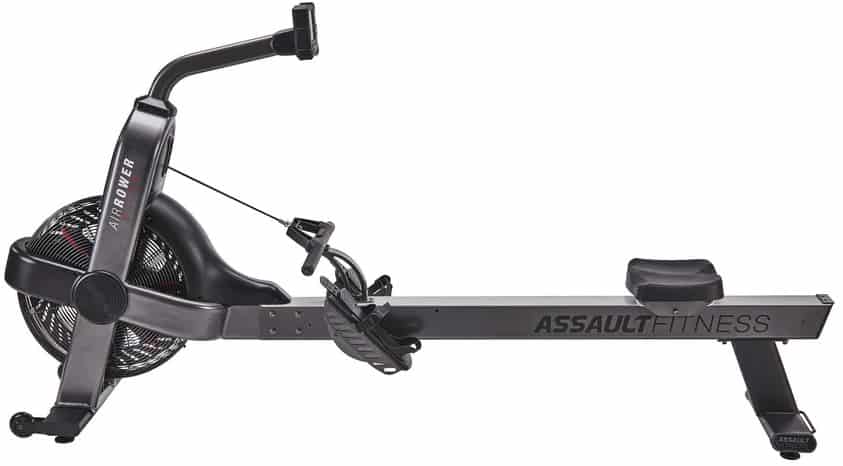 AssaultBike Elite
If you loved the original AssaultBike Classic, you'd also love the upgraded version—the AssaultBike Elite. You will be able to burn more calories and enjoy a lengthier ride with its larger and more comfortable seat. An integrated removable windscreen has also been added to make workouts more customizable.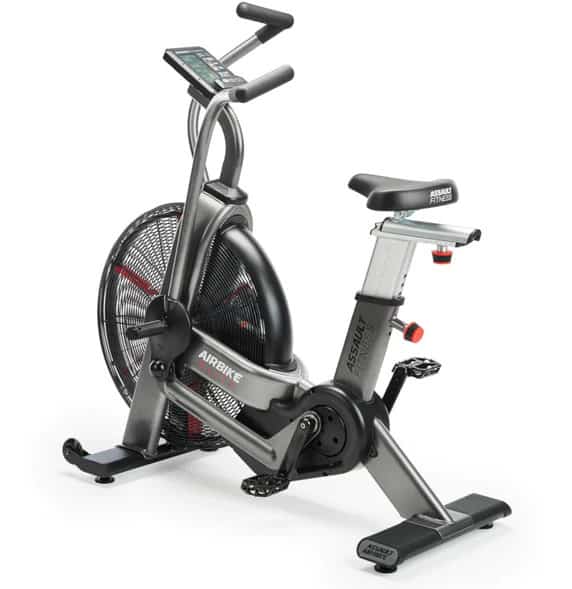 The AssaultBike Elite comes furnished with a huge steel frame, solid steel cranks, corrosion resistance, and a convenient solid aluminum seat post and slider. It comes with time, distance, calorie goals, and HIIT interval training programs.
AssaultRunner Elite
The most powerful and personalized manual treadmill, the AssaultRunner Elite, is skillfully formulated to meet the specific needs of professional athletes, home gym users, and commercial owners. It has a non-motorized design, so you can always control your speed, making this the perfect treadmill for runners of all skill levels.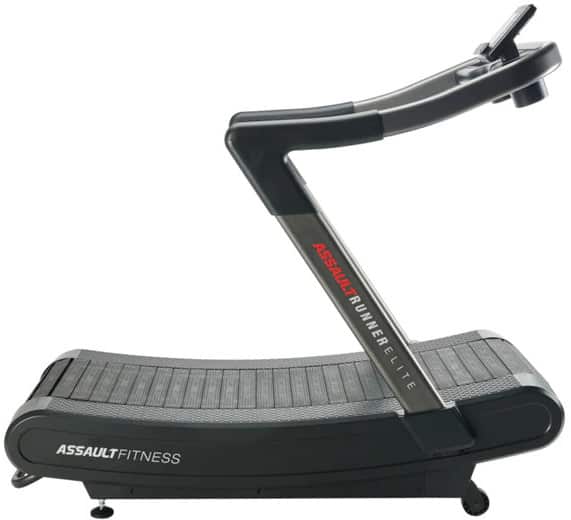 The Elite is made for longer and more challenging workouts and offers the most comfortable running experience on a manual treadmill. It allows you to customize activities with built-in programming features while staying connected to your favorite fitness apps and trackers. The frame structure is constructed with solid steel and heavy-duty oval tubing to provide a stable, smooth, and low-maintenance workout.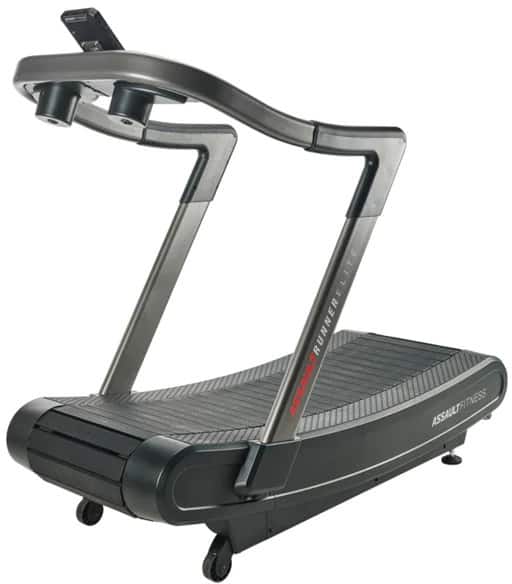 Assault Fitness Gym Equipment – In Summary
That's our close-up look at the Assault Fitness Gym Equipment.
Assault Fitness develops and produces elite fitness equipment while creating opportunities to enhance lives through fitness. Their equipment can be found in homes, garages, and commercial gyms and are helpful for athletes of different fitness levels. They are also easy to use while delivering stability, durability, and stability. Take your fitness to the next level and grab one of these human-powered equipment for an intense, calorie-burning workout.
Looking for more options? Check out these other great products:
Find out how the AssaultRunner Pro stacks up against the AssaultRunner Elite.
Get a Rogue Echo Bike Now Available As Refurbished
More products from Torque USA.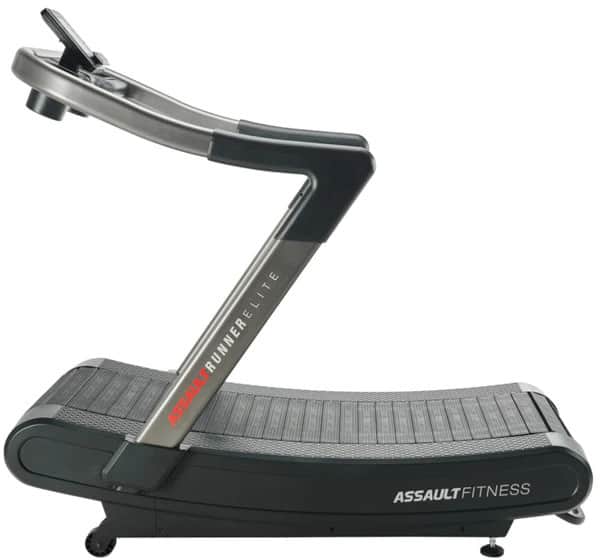 Photo Credits
Product photos on this page are property of Torque USA.
This website is not affiliated or associated with CrossFit, Inc. CrossFit is a registered trademark of CrossFit, Inc.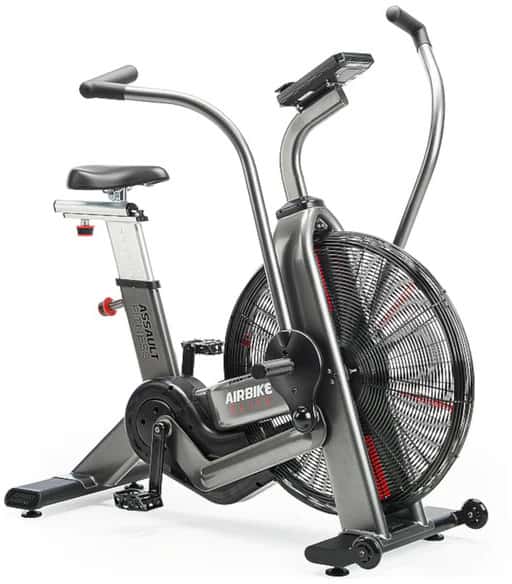 Affiliate Disclaimer
We are an affiliate of Torque USA and others that sell this training gear. If you buy clothing or other training gear after clicking the links in this article, we receive a small commission at no extra cost to you. This helps us to bring you in-depth information and content on these great training products.