Let's look at the treadmill options from Assault Fitness – the AssaultRunner Pro and Elite.
Assault Fitness' AssaultRunner is not your ordinary treadmill. It has zero electrical consumption and works on your energy with a low carbon footprint. It is also one of the lightest treadmills and is easy to transport and move around.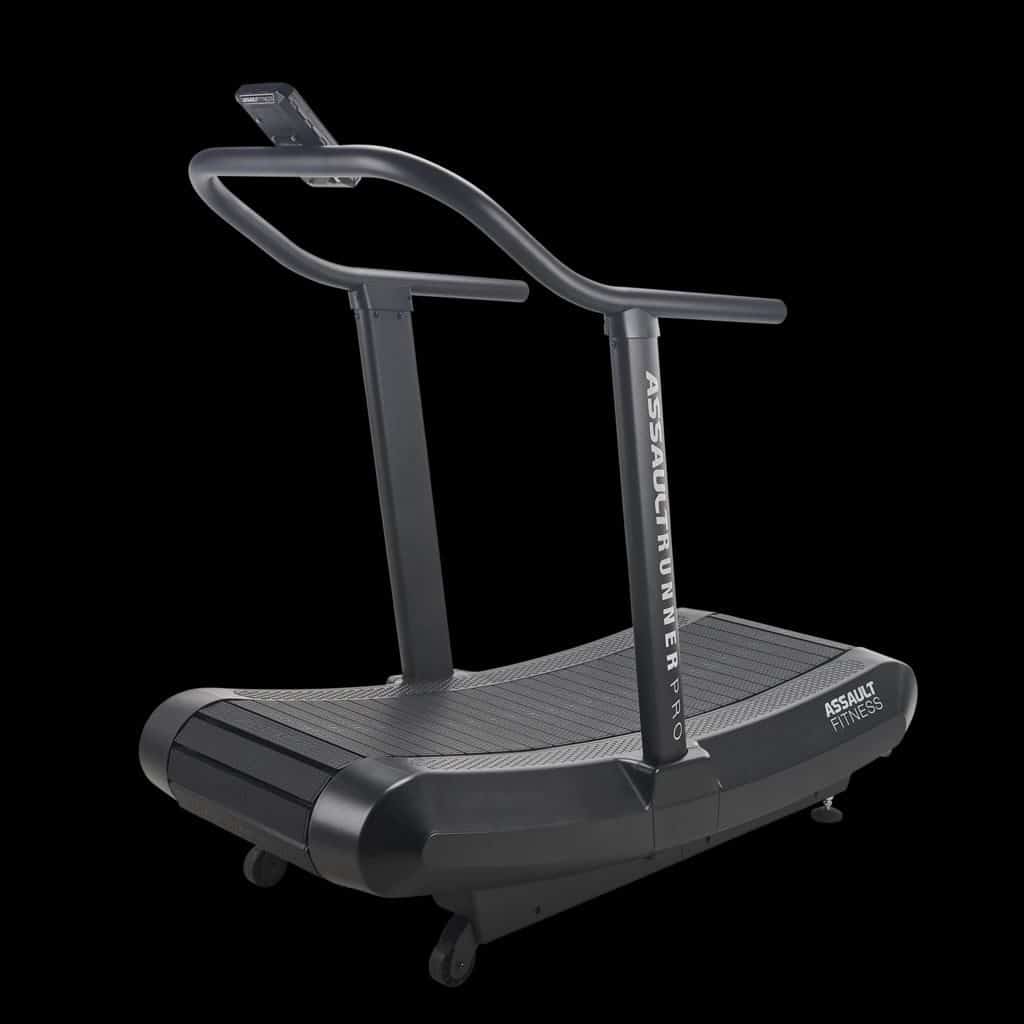 Here are some of the styles we are going to look at: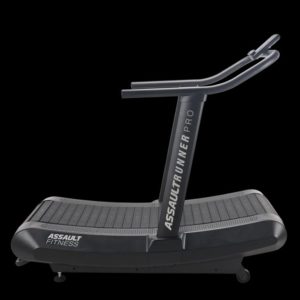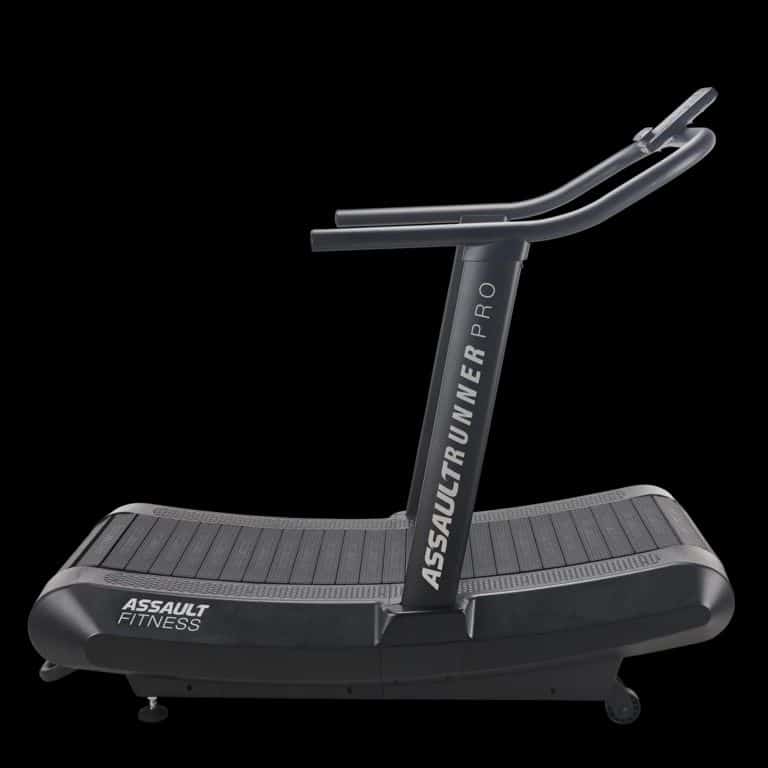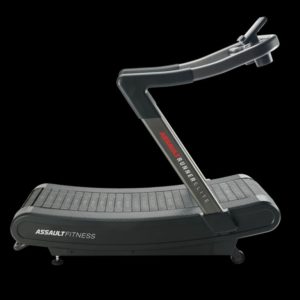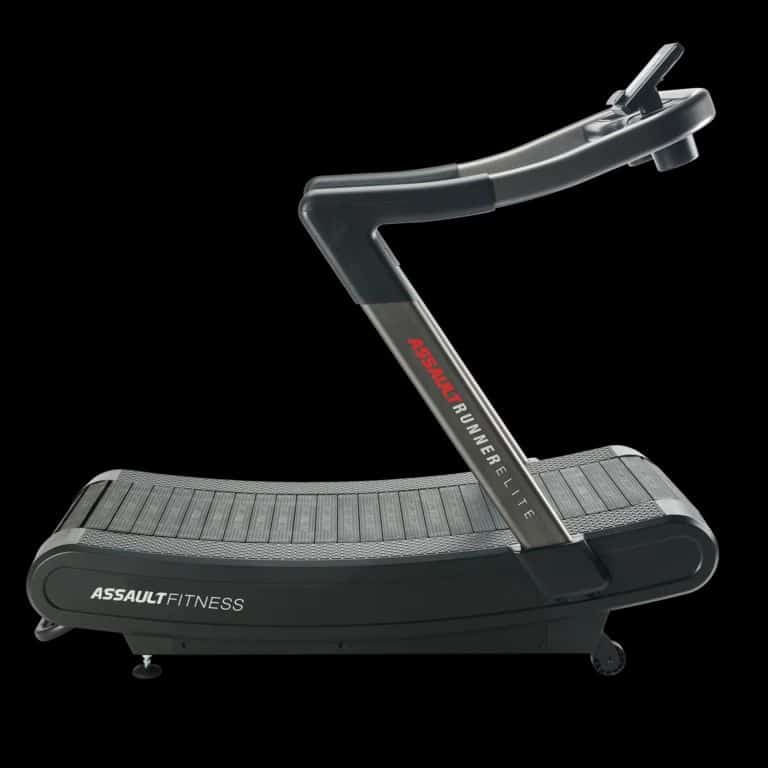 AssaultRunner Pro Versus Elite – Overview
For more than 20 years now, Assault Fitness has been designing and developing elite fitness equipment. They are known for making AssaultBikes, AssaultRowers, and AssaultRunners. Running on their Assault Runner is like running on air but with a powerful blow and will give you a complete beating. It is designed to mimic on-road running and burns more calories than an average motorized treadmill.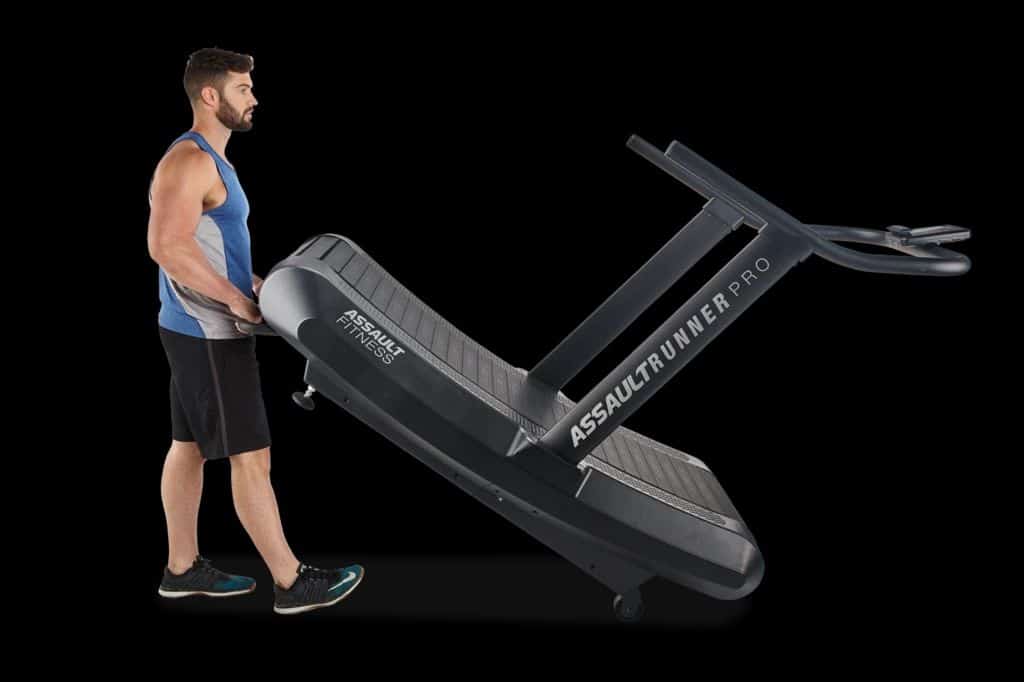 It can even sustain over 150,000 miles of intense running. It depends on your strength and you can push it as hard as possible because it has no maximum speed. It is also compact and light, making it easy to transport and push around. The AssaultRunner has two versions – Pro and Elite. They are both durable and versatile, but there are also some differences.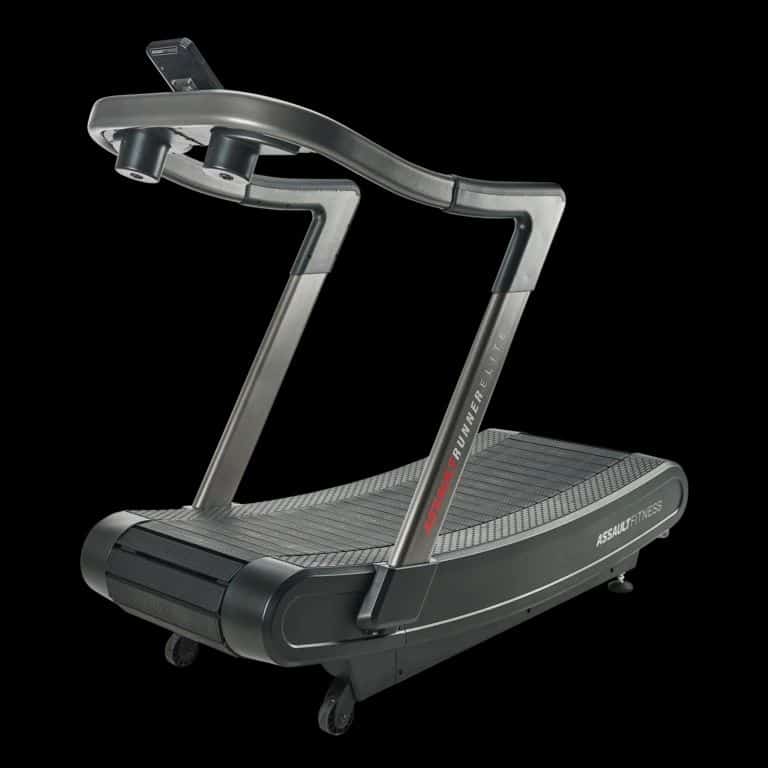 AssaultRunner Pro
The AssaultRunner Pro is easy-to-use and an effective non-motorized treadmill that offers versatility. It has a low-impact design that helps support proper running form and avoids injury. Because your stride powers it, it harmonizes with your output and then forces you to deliver even more. The AssaultRunner Pro has a compact construction and is portable enough to move quickly from room to room or across a packed gym floor. It is overbuilt with premium steel and has a black powder topcoat finish for a smooth and sleek design.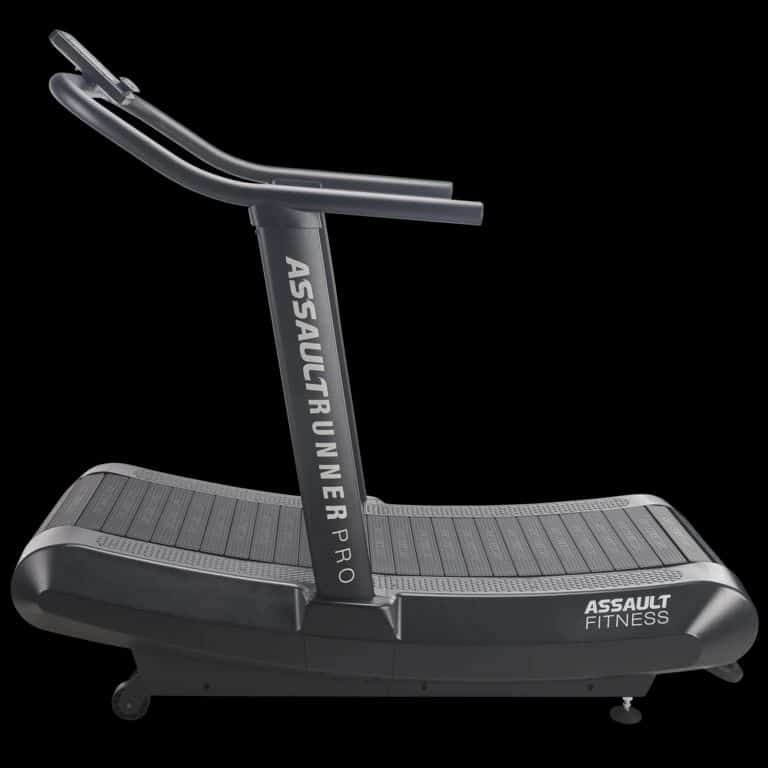 It can go the distance and even longer workouts with its shock-absorbing belt that lasts up to 150,000 miles. The AssaultRunner Pro is user-friendly with its easy-to-read console, no electric plugging, and built-in transport wheels that make it easier to move and store no matter where you train. It is also furnished with built-in training programs to help trace your growth and keep your workouts fresh. The onboard programs target Time, Speed, Calories, Distance, Pace, Watts, and Heart Rate and have Bluetooth and ANT+ connectivity. It has 100 precision ball bearings in all, corrosion-resistant hardware, and steel frame and handrails.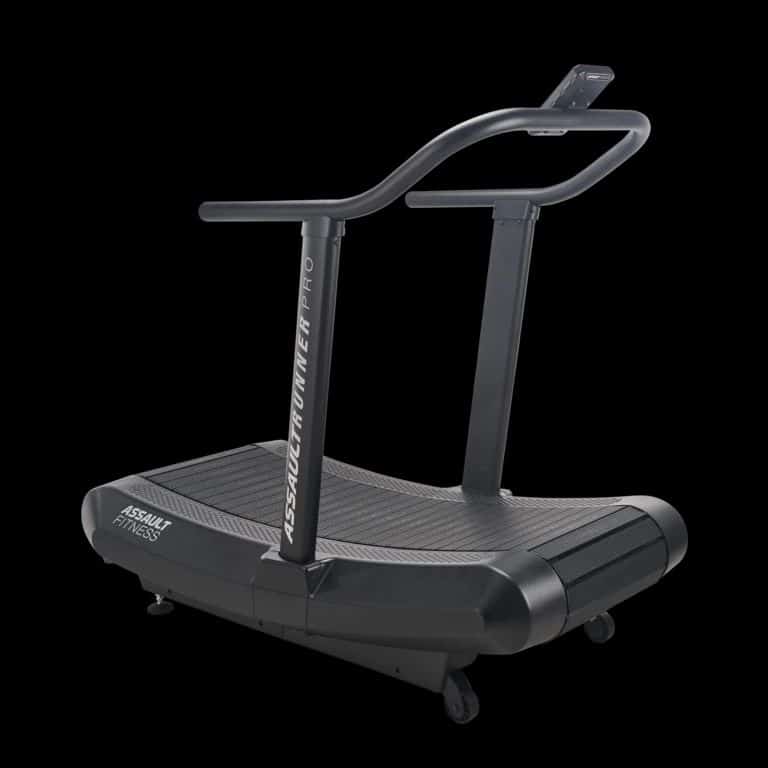 AssaultRunner Elite
The AssaultRunner Elite exceeds the expectations of a manual treadmill. It is made for comfort and speed and forces you to test the limits of your training from the comfort of your own home or gym. It has a commercially built frame construction, updated center console design, and onboard programming features. It is also compact, low-maintenance, easy to transport, and demands zero-electrical consumption. It has integrated transport wheels for easy mobility, a lifetime belt warranty, a rust-resistant topcoat, and commercial-grade non-slip hand grips.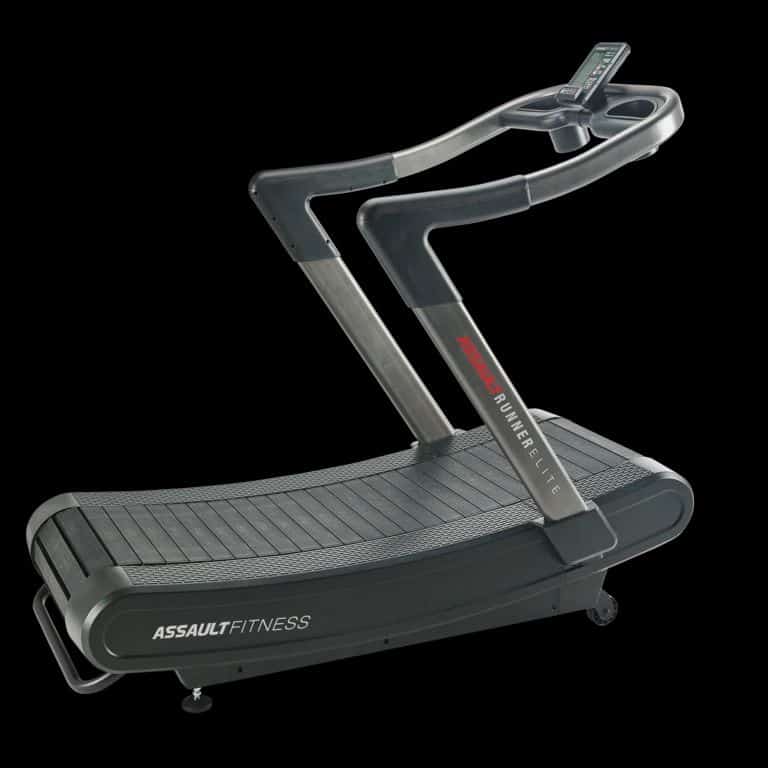 The elite-level training has more extended and more challenging workouts, and the AssaultRunner Elite is made for this purpose. It offers the most comfortable running experience, and you can even personalize your workouts using the built-in programming features while keeping connected to your favorite fitness apps and trackers. The AssaultRunner Elite naturally copies above-ground running and enables you to promote proper running form and method. With its non-motorized design, you are in full control of your speed, making this the perfect treadmill for runners of all skill levels. It offers unlimited speed capabilities with larger side panels for easy foot placement, multifunctional center storage compartment, and dual water bottle holders.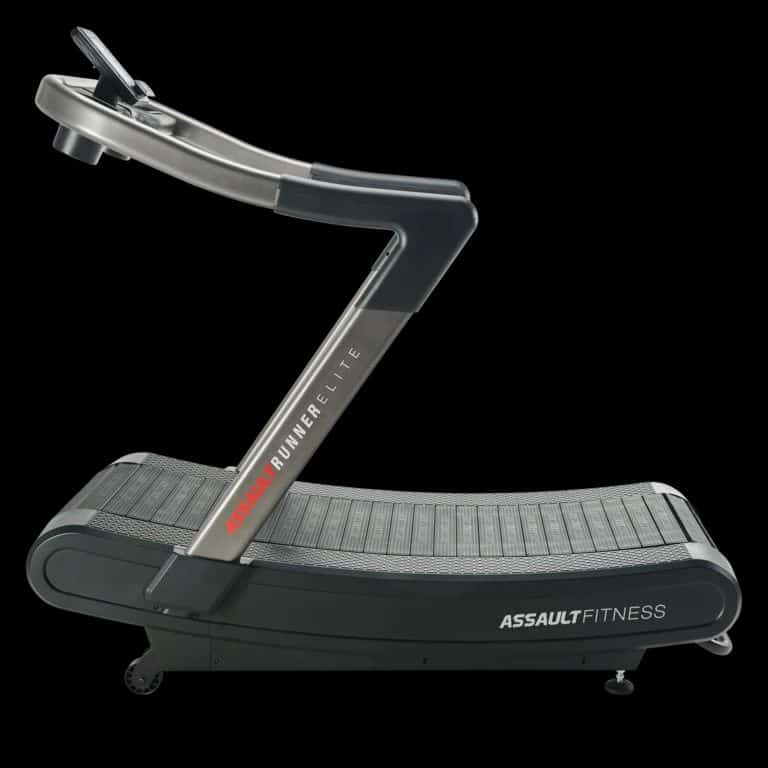 AssaultRunner Pro Versus Elite Comparison – In Summary
That's our comparison of the AssaultRunner Pro Versus Elite.
The AssaultRunner Pro and Elite are both heavy-duty, but Elite is rated for a 400 lb maximum user weight while Pro has only 350 lb. The Pro has a round tubular upright structure, while Elite has heavy-duty oval tubing on uprights over-molded with TPU grip material. When it comes to the belt lifetime, Pro has 150,000 miles, and Elite has a lifetime warranty. The Elite also has two water bottle holders for hydration and a multifunctional center storage compartment for keys, phones, etc.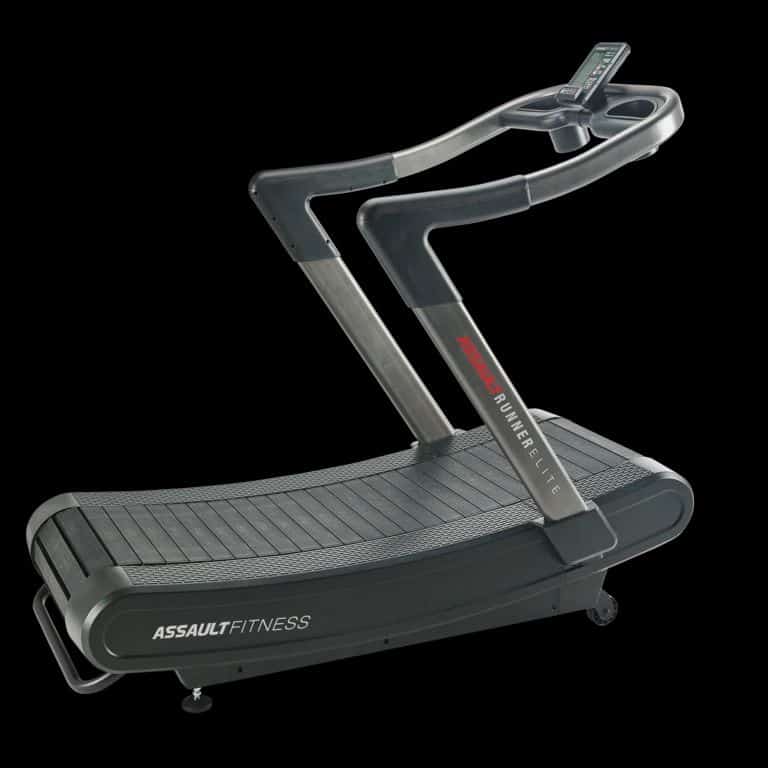 Photo Credits
Product photos on this page are property of Assault Fitness.
This website is not affiliated or associated with CrossFit, Inc. CrossFit is a registered trademark of CrossFit, Inc.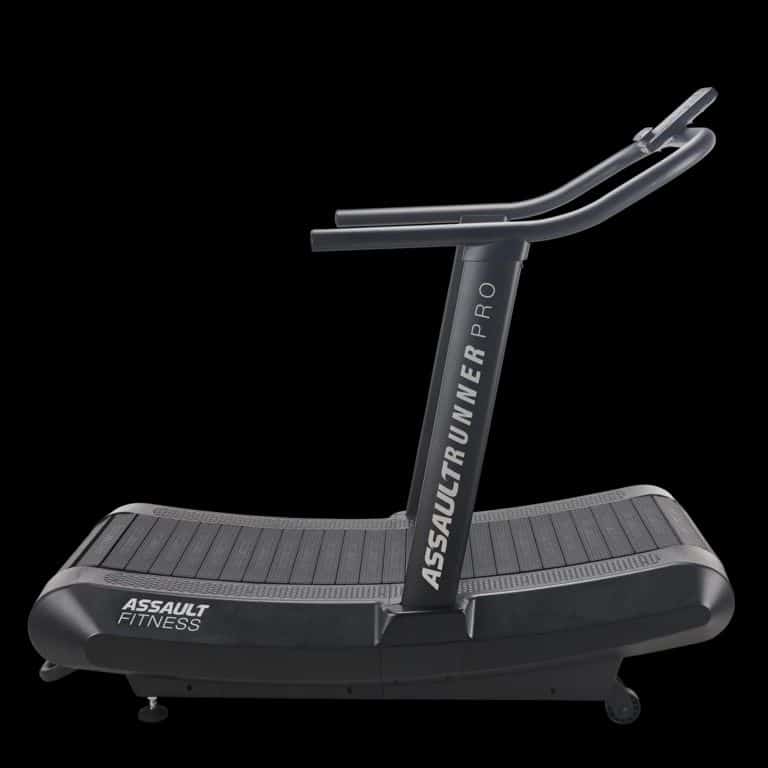 Affiliate Disclaimer
We are an affiliate of Assault Fitness and others that sell this training gear. If you buy clothing or other training gear after clicking the links in this article, we receive a small commission at no extra cost to you. This helps us to bring you in-depth information and content on these great training products.