Let's take a look at Women's Running Shorts.
When starting to run, it's not only the shoes that should be taken into consideration. There's the shirt, jacket, socks, headphones, water bottle, running watch, and a good pair of shorts. If you are new to running, you might opt to get any shorts in your drawer. But running requires the right pair of shorts so you can be at your best and as a result, achieve your goal.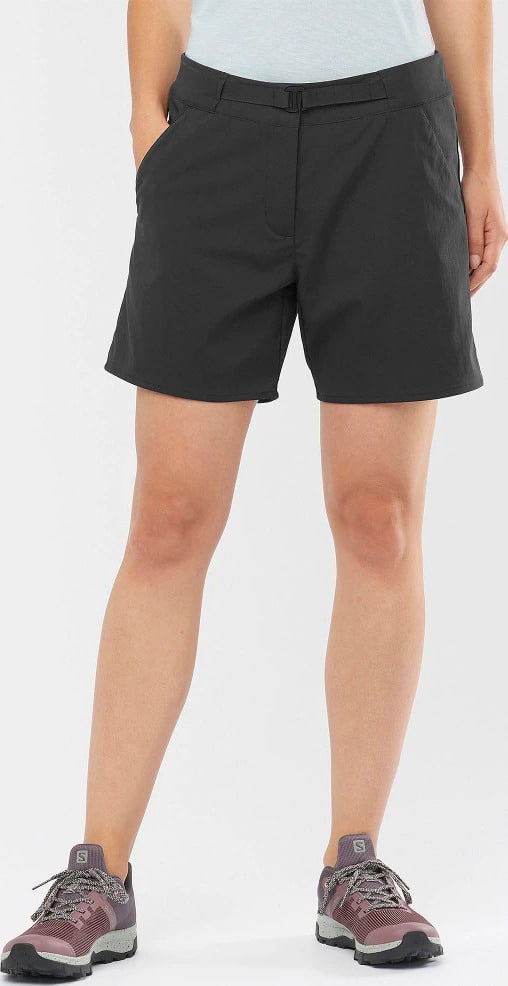 Here are some of the styles we are going to look at:
Women's Running Shorts – Overview
Running shorts provide comfort, flexibility and are less irritating to sensitive skin. Their fabrics are lightweight and breathable, thus making you cool and fresh no matter how long you want to run. When eyeing for running shorts, some factors are to be considered. First, is the materials used. They should be sweat-wicking and allow freedom of movement in every direction. The inseam should be regarded as well.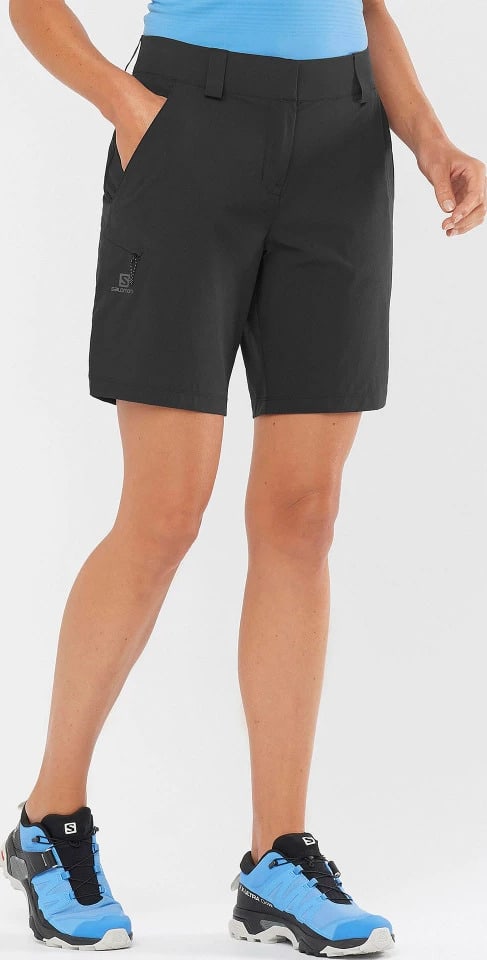 Long inseams provide plenty of coverage, while shorter inseams are suitable for those who are into racing and need to run faster. Other factors like pockets and interior liners are also considered if you want to carry important stuff while running. Salomon offers different kinds of running shorts that adapt to your activity. They are likable because of their comfort, and they are also easy to wear. Here are some of these running shorts, and you can try one of them in your next run.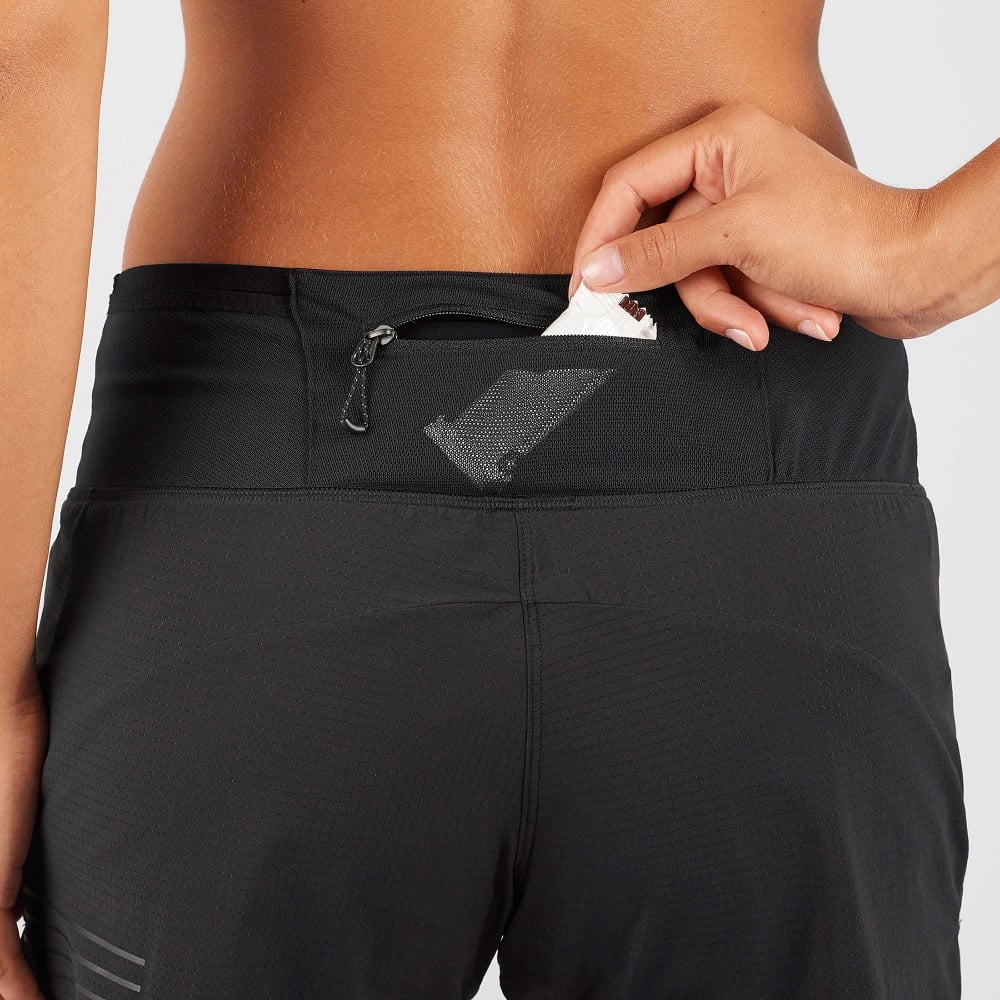 AGILE Women's Shorts
The comfort that the AGILE Women's Shorts gives will make you want to own more than one. They are very lightweight and highly breathable and will support your whole summer in style. These shorts are made from 100% Polyester weighing only 89g.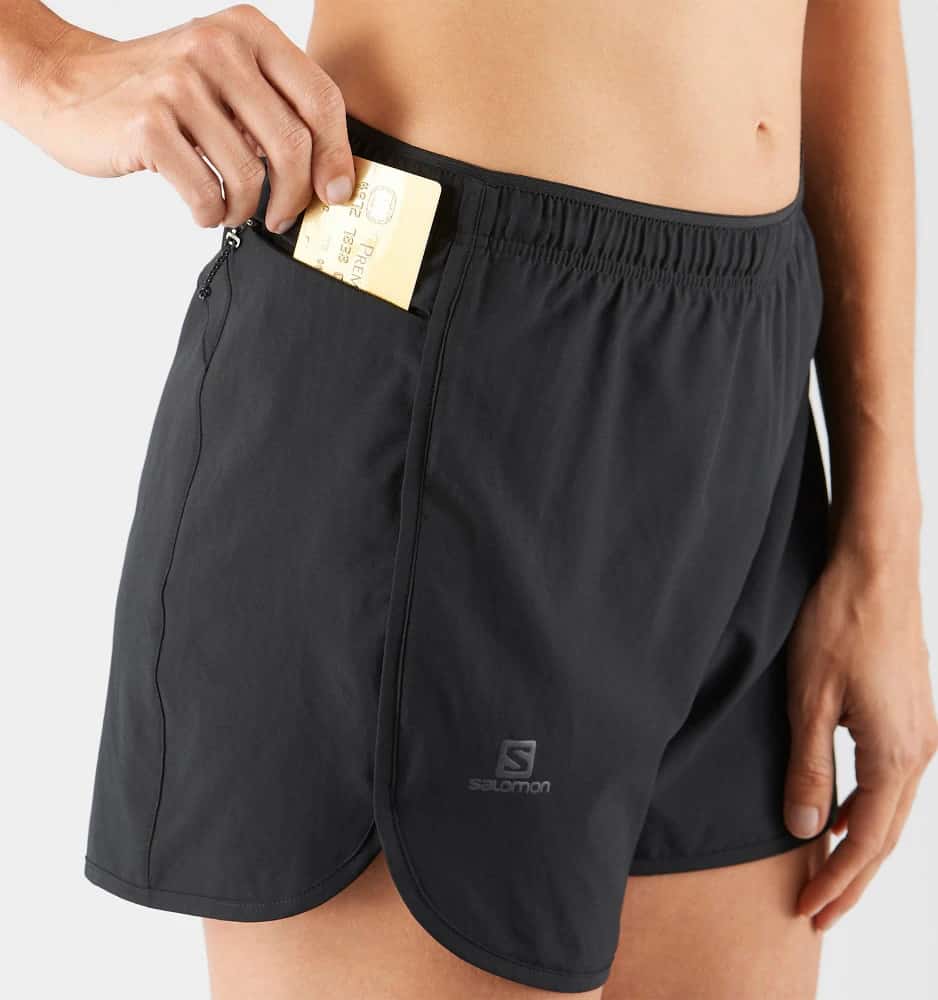 They emphasize an even lighter fabric for the inner and outer layers, making them easy to wear. The renewed fit highlights an adjustable waistband that stays smooth and adds to the comfy feel.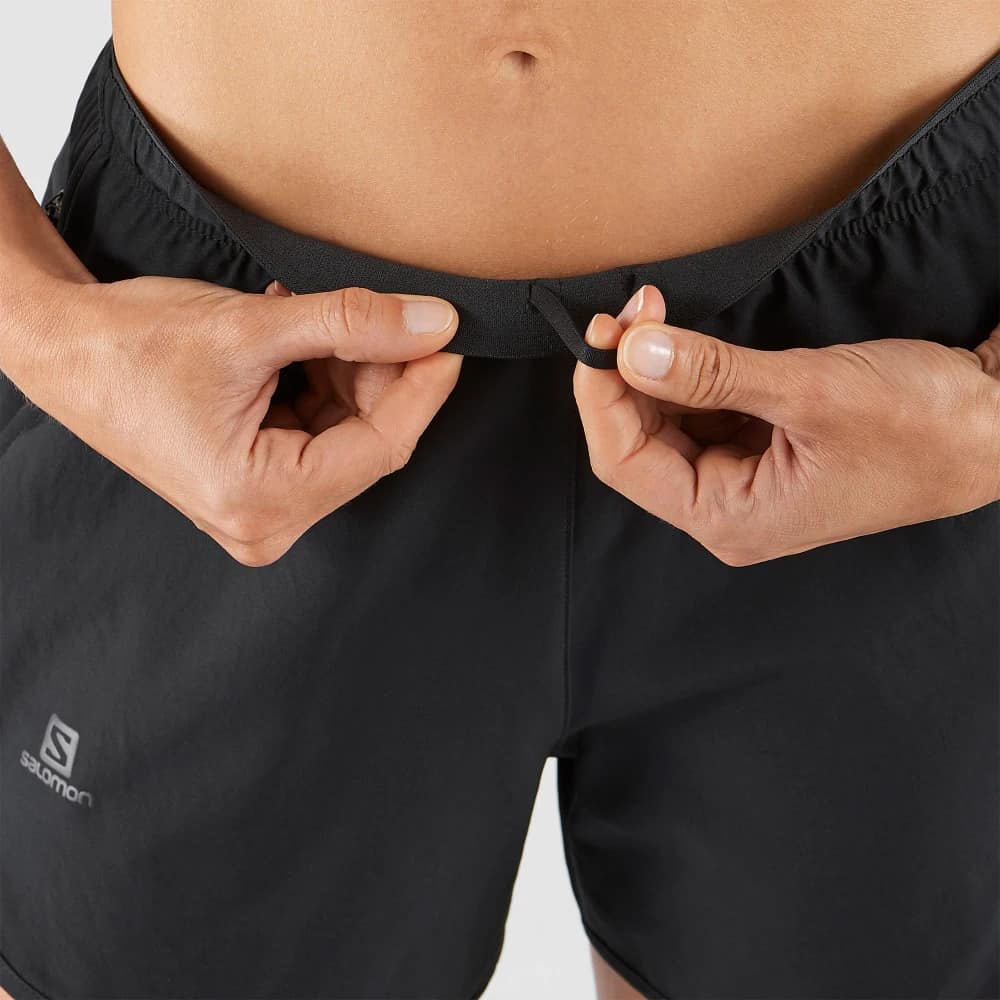 SENSE Women's Shorts
If you are looking for very practical shorts, the SENSE Women's Shorts will provide the functionality you need. They have a 360° elastic waistband with a mesh pocket and secure zipped back pocket. The four-way stretch outer with engineered Aerotech mesh and a soft 37.5® liner expels moisture, drains fast, and naturally lessens odor.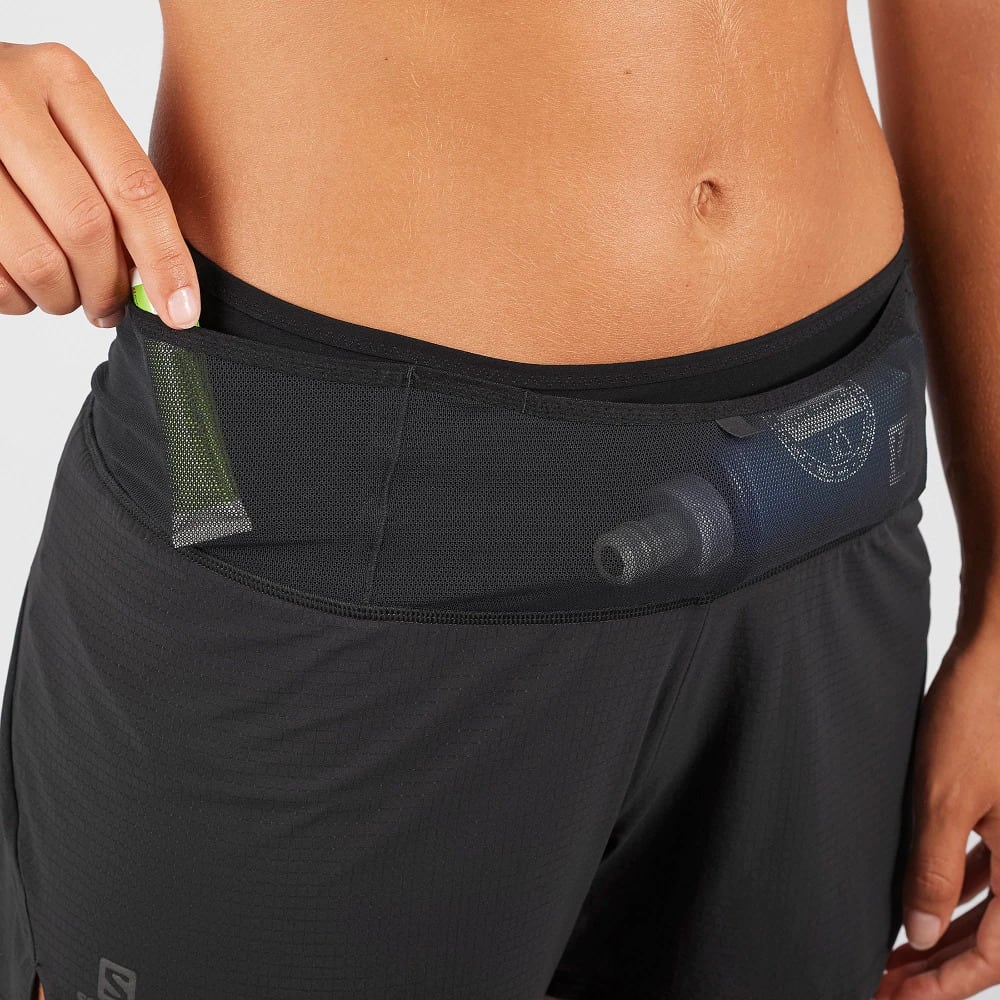 These shorts prioritize comfort with no extra weight, and the Aerotech mesh fabric is easy to wear without obstructing your movements. These shorts are mainly made from Polyamide, which is known for its admirable resiliency and tenacity.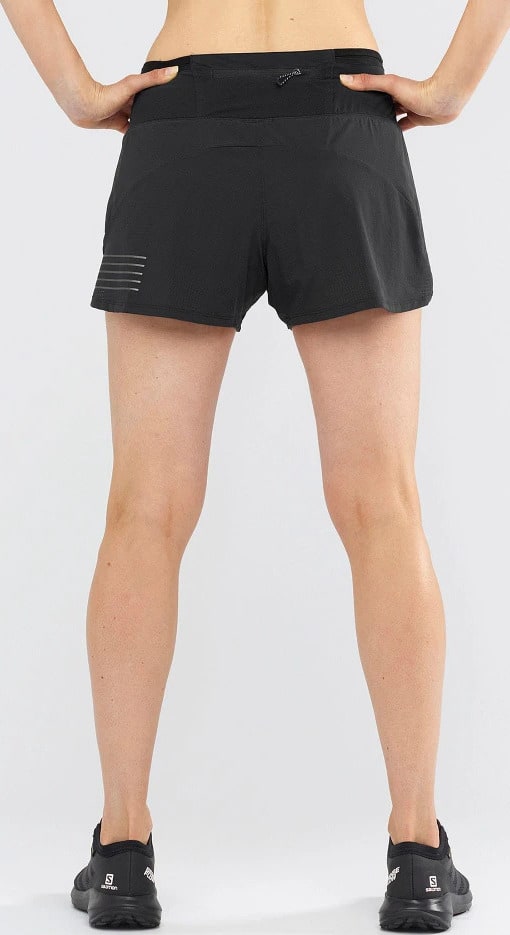 XA W Women's Skort
The XA W Women's Skort is very lightweight, quick-drying, and gives you the comfort you need when you are on the trail. With a mesh inner and pleated outer, you will look and feel great wherever your ventures take you. This skort has a strategic 360° mesh pocket that stores your essentials protected and secure.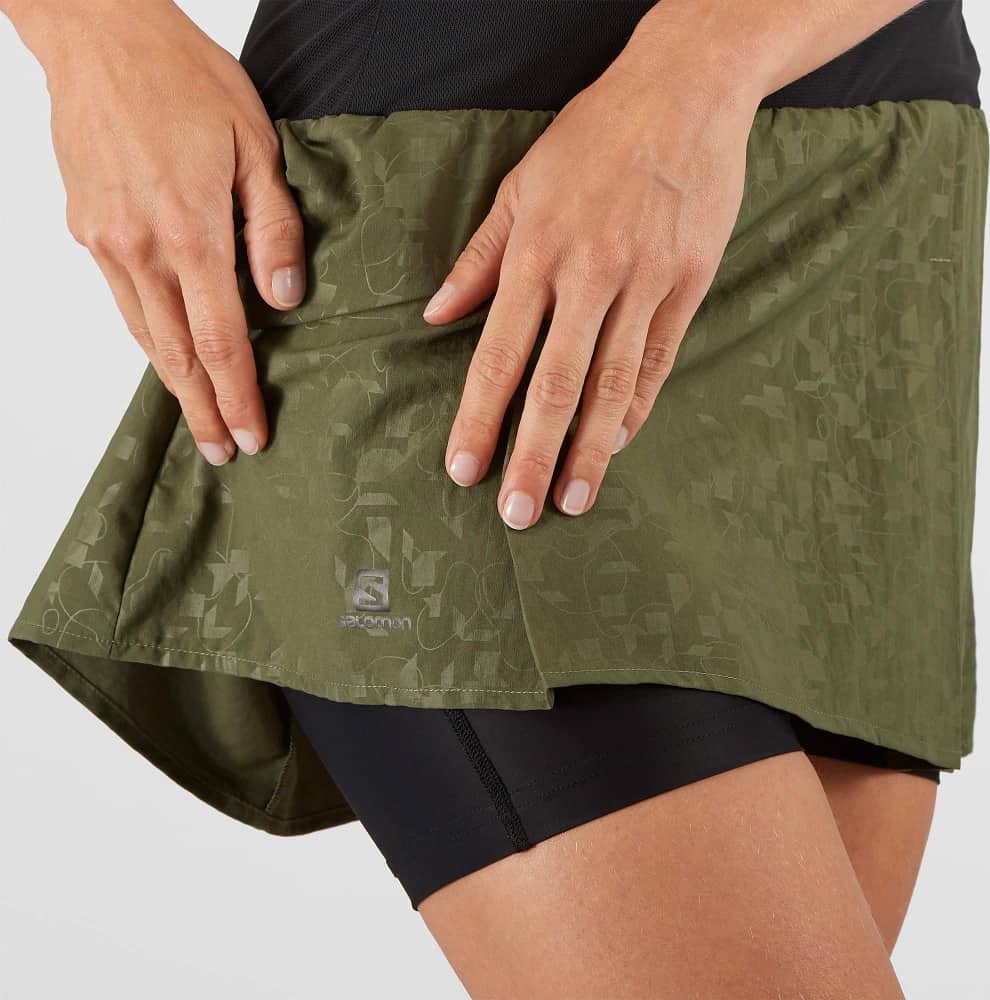 It has a lightweight fabric, an active fit, an adjustable waist, and less material between the legs making it more comfortable. The XA W Women's Skort body is made from 100% Polyester, while the inner short is made from 69% Polyamide and 31% Elastane.

AGILE SHORT W
Longer runs will no longer make you uncomfortable with the comfort and breathability of AGILE SHORT W. It is super lightweight and an excellent training short that you can use this summer. Both the inner brief and body are made from 100% Polyester weighing 86g only.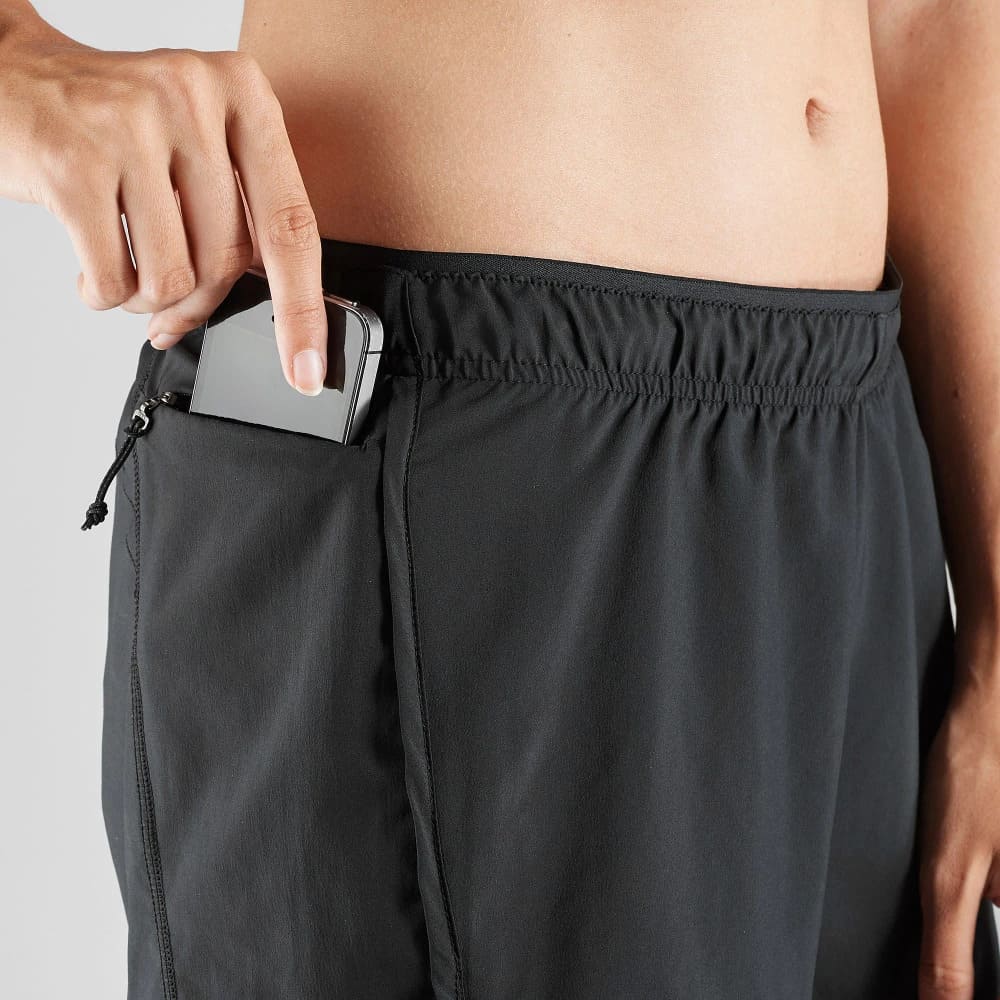 A comfortable short that gives you freedom of movement requires a different construction, and this short has been tested and finessed to improve comfort and performance. This short feels as light as a feather because the inner and outer layers are formed with super lightweight fabric.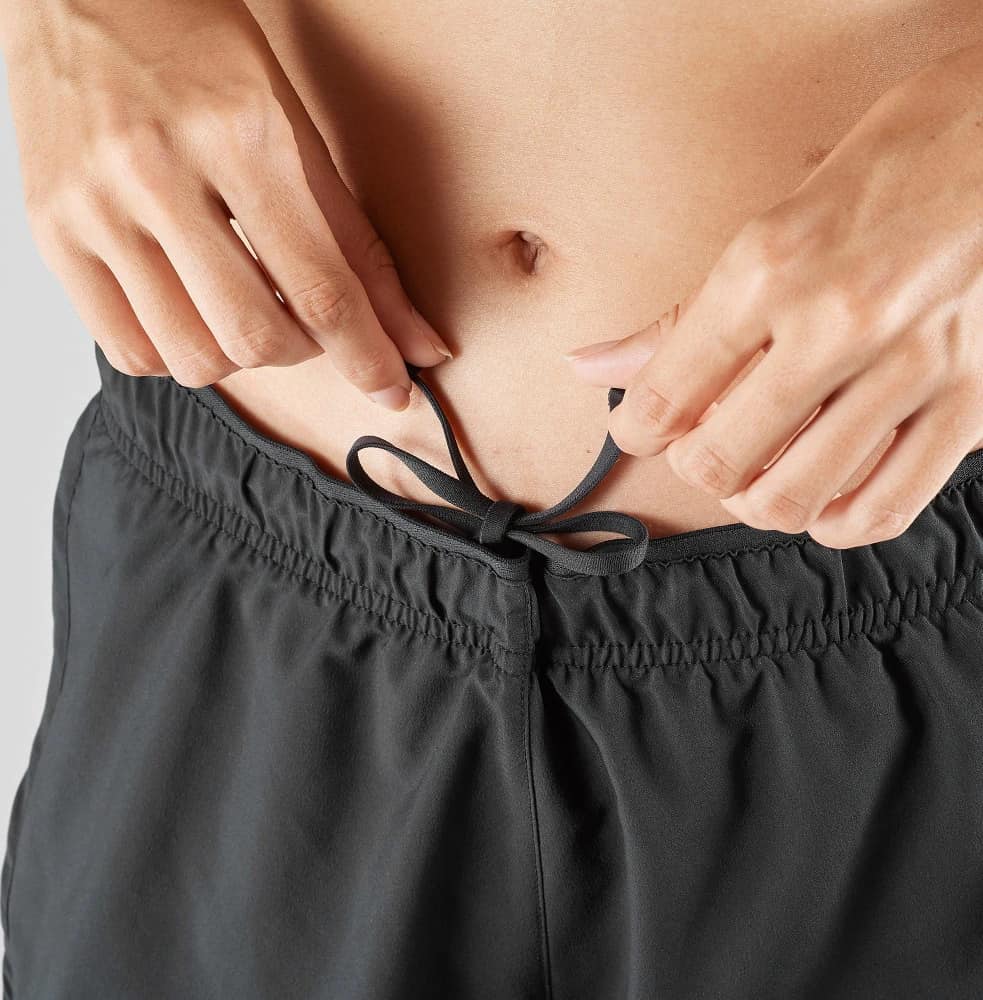 WAYFARER Women's Shorts
Made from 86% Polyamide and 14% Elastane, the WAYFARER Women's Shorts are equipped for any outdoor challenge and have soft yet resistant stretch fabric. They are comfortable, durable, very versatile, and have an active fit with water repellent treatment.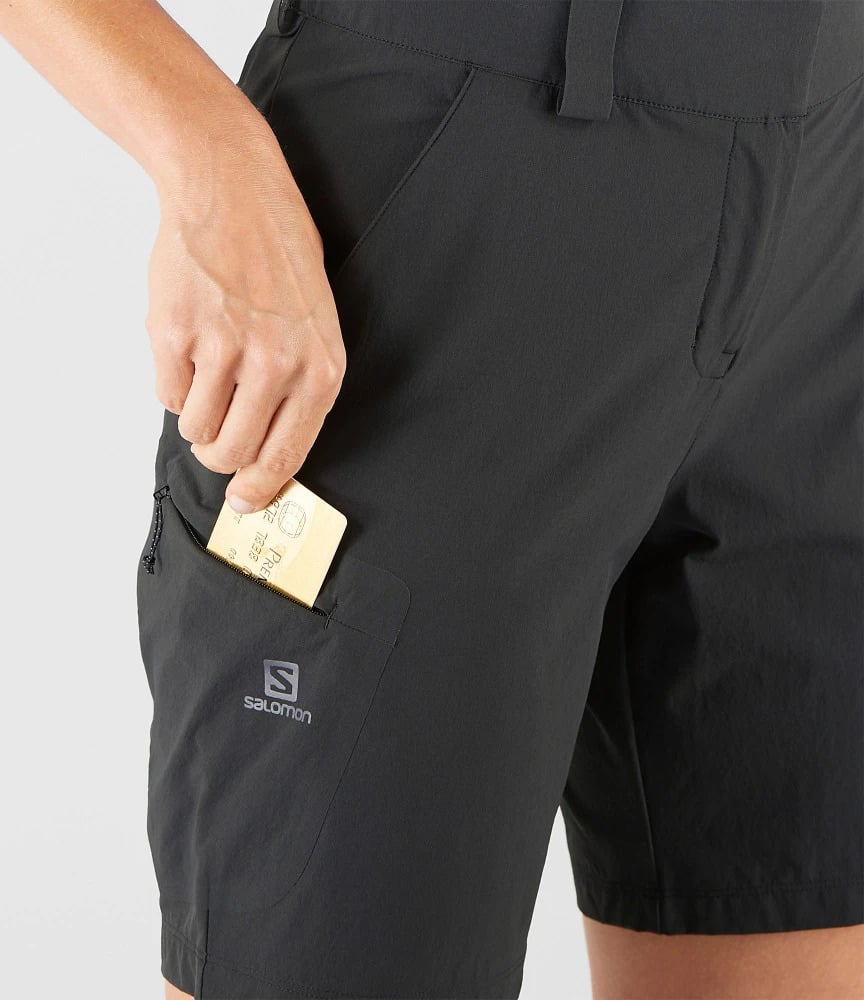 The soft, lightweight fabric makes it natural to move, no matter how steep the slope or brisk your speed is. The four-way stretch fabric is durable and effortlessly adapts with the belt hooks and strategic pockets.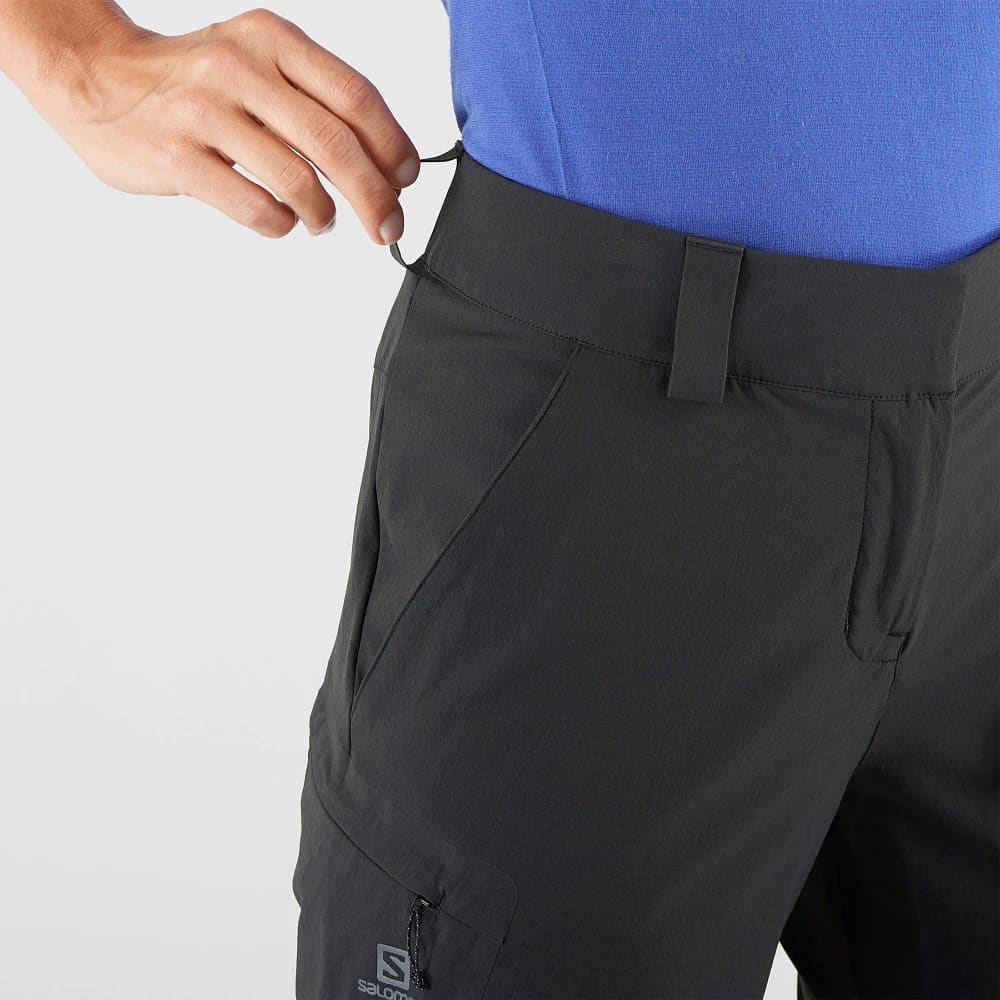 OUTRACK Women's Shorts
The OUTRACK Women's Shorts are both comfortable and durable. The resistant weave is somewhat stretchy, water-repellent, and easy to wear. They are made from 98% Polyamide and 2% Elastane and have an active fit with a 15cm inseam.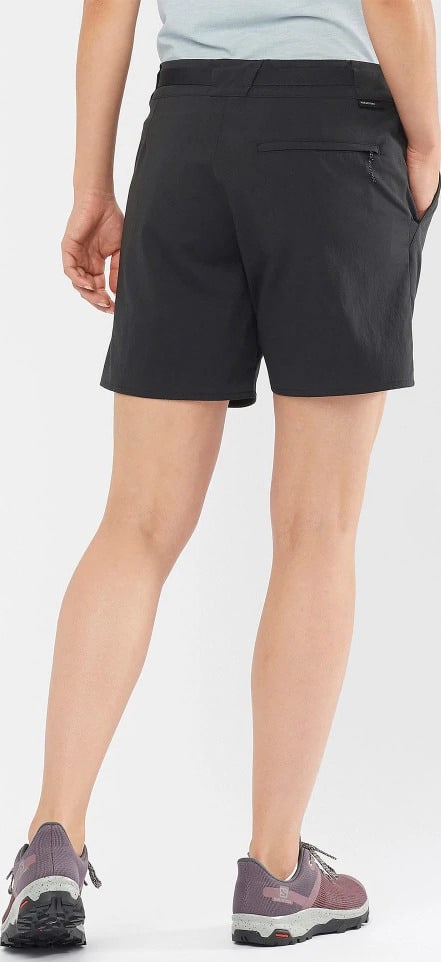 The shorts have an adjustable waist to make them more versatile and are made to last with the resistant stretch weave coated with a durable water-repellent finish (PFOA-free). These shorts have strategic pockets, an adjustable waist, and conforms to all your ventures.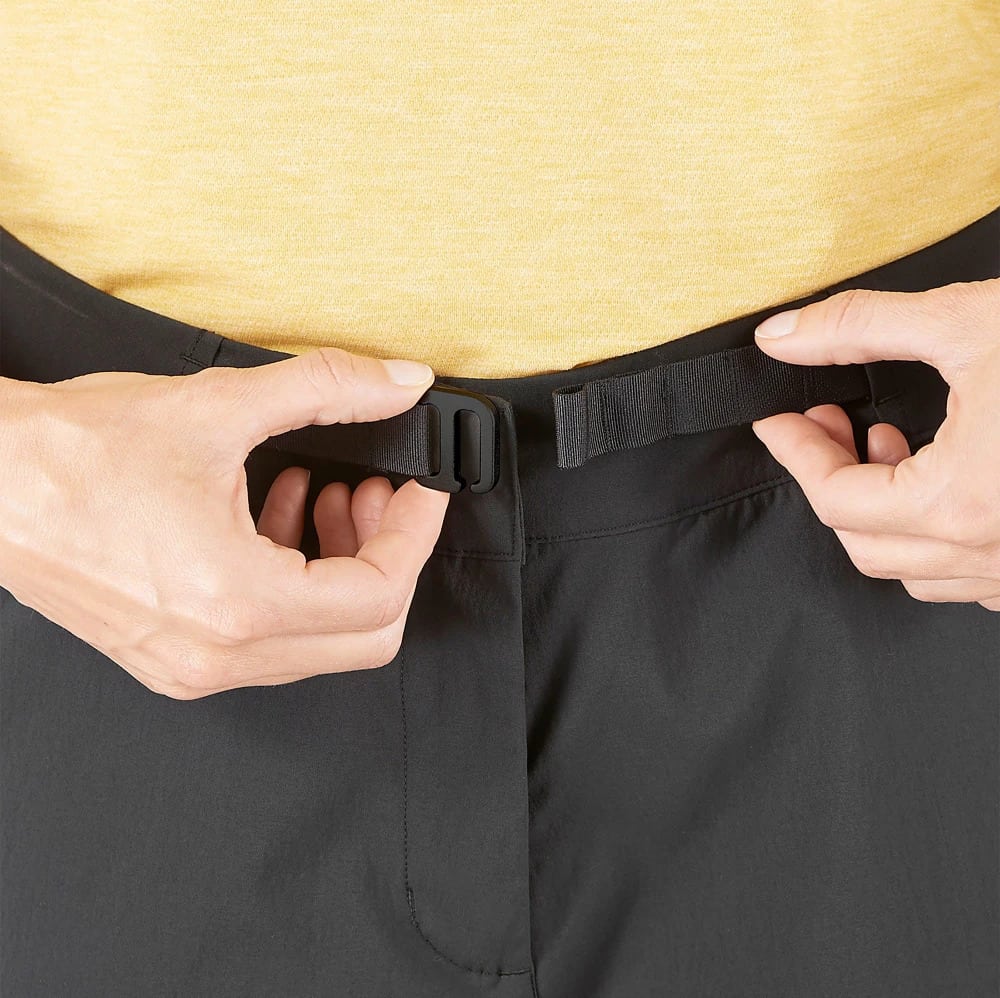 WAYFARER SHORT W
The WAYFARER SHORT fits for hiking, navigating the city for days at a time, or peaceful mornings. It is light, dries fast, and has a fabric that doesn't hold moisture.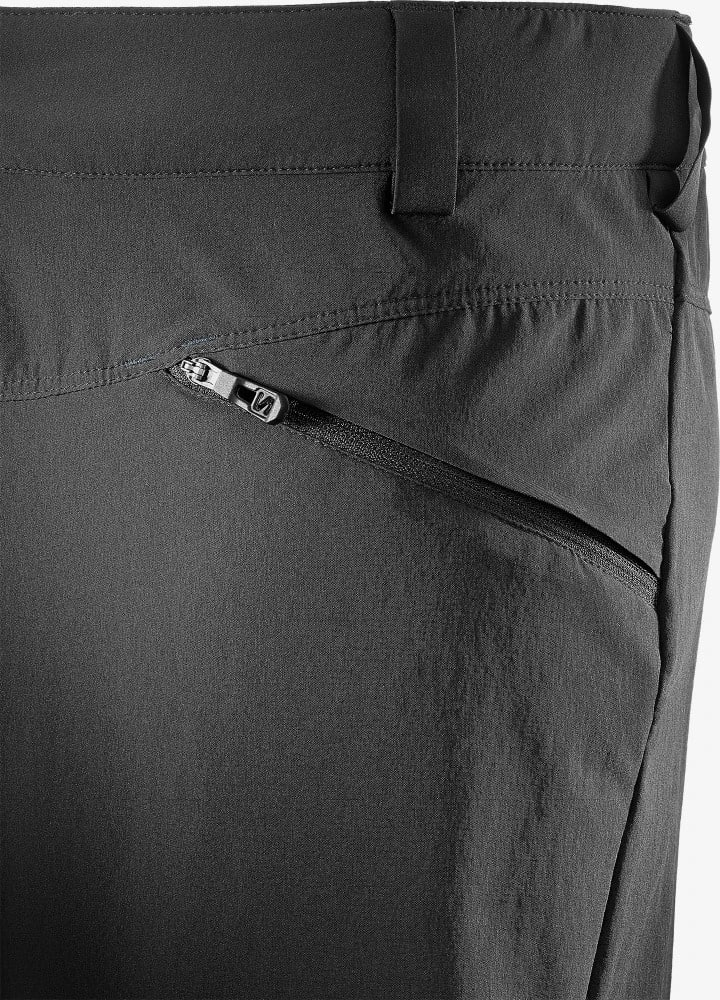 It is made from 86% Polyamide and 14% Elastane with a relaxed fit that allows total freedom of movement. It weighs 176g with a 21cm inseam.
XA Women's Shorts
All the materials used in the XA Women's Short are very fast drying, and even the stretch weaved waist belt won't retain water. The waistbelt is a stretch mesh with combined pockets that carry essentials and soft flasks firmly and comfortably.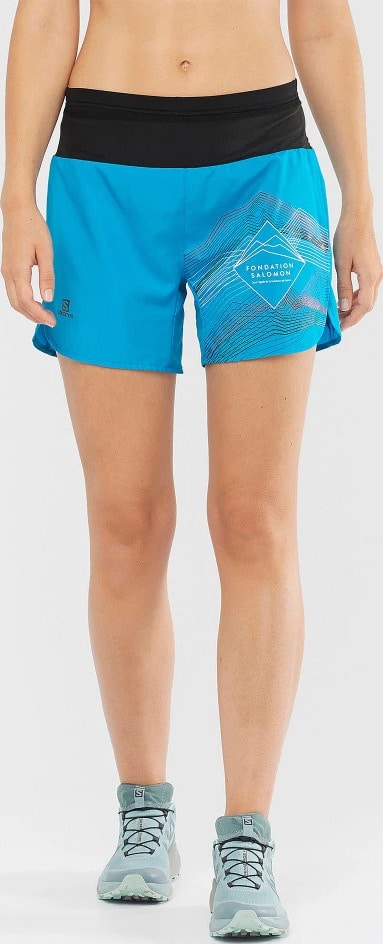 It allows you to bring essentials on the trail without a pack. The inner short and the outer short are superlight materials, giving adequate coverage for various sports without weighing you down. The body and the inner brief are made from 100% Polyester, while the pockets are made from 80% Polyamide and 20% Elastane.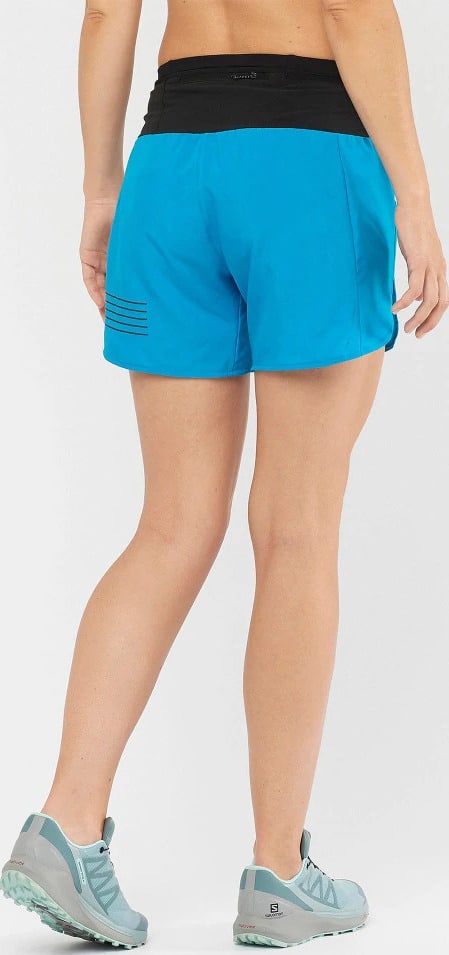 Women's Running Shorts – In Summary
That's our close-up look at Women's Running Shorts.
Salomon Running Shorts adapt to your activities and provide you with comfort, flexibility, and freedom of movement, so you can run at a longer time at a higher speed. They have added features that make them very versatile and practical. They are also lightweight, adjustable, and made from materials that don't retain moisture.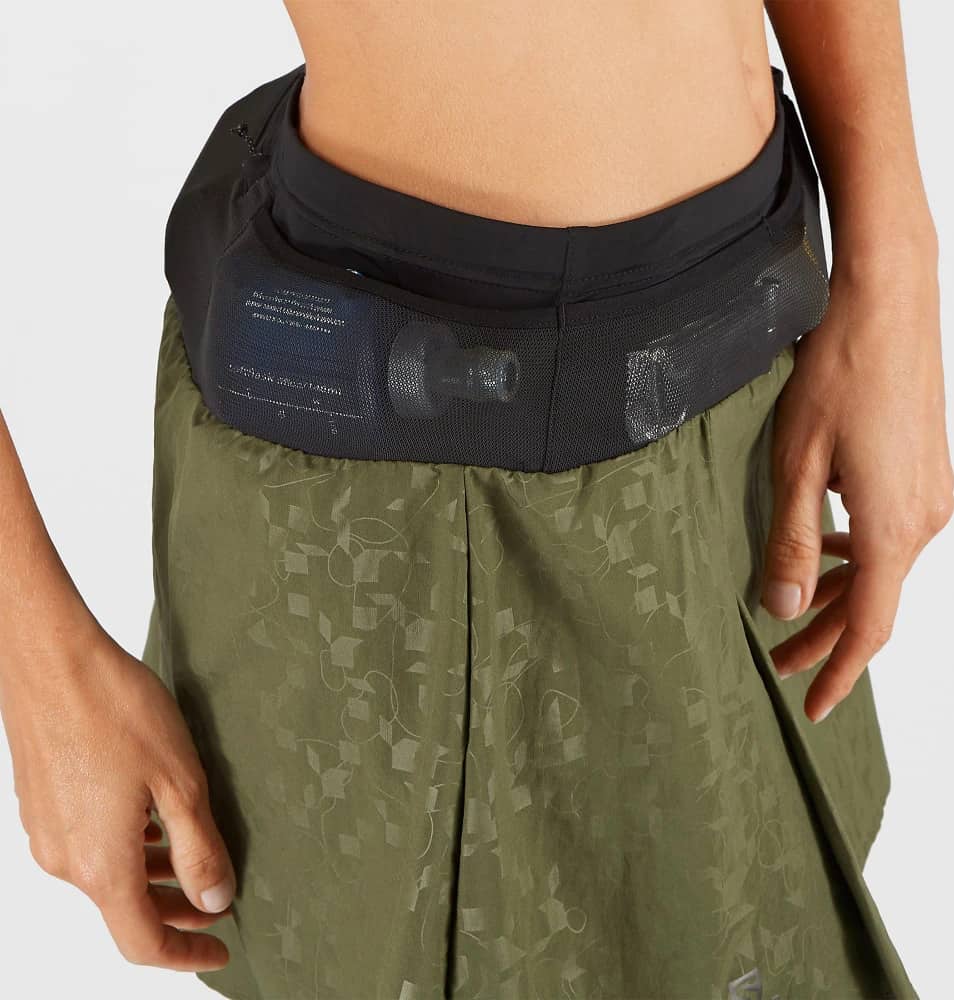 Photo Credits
Product photos on this page are property of Salomon.
This website is not affiliated or associated with CrossFit, Inc. CrossFit is a registered trademark of CrossFit, Inc.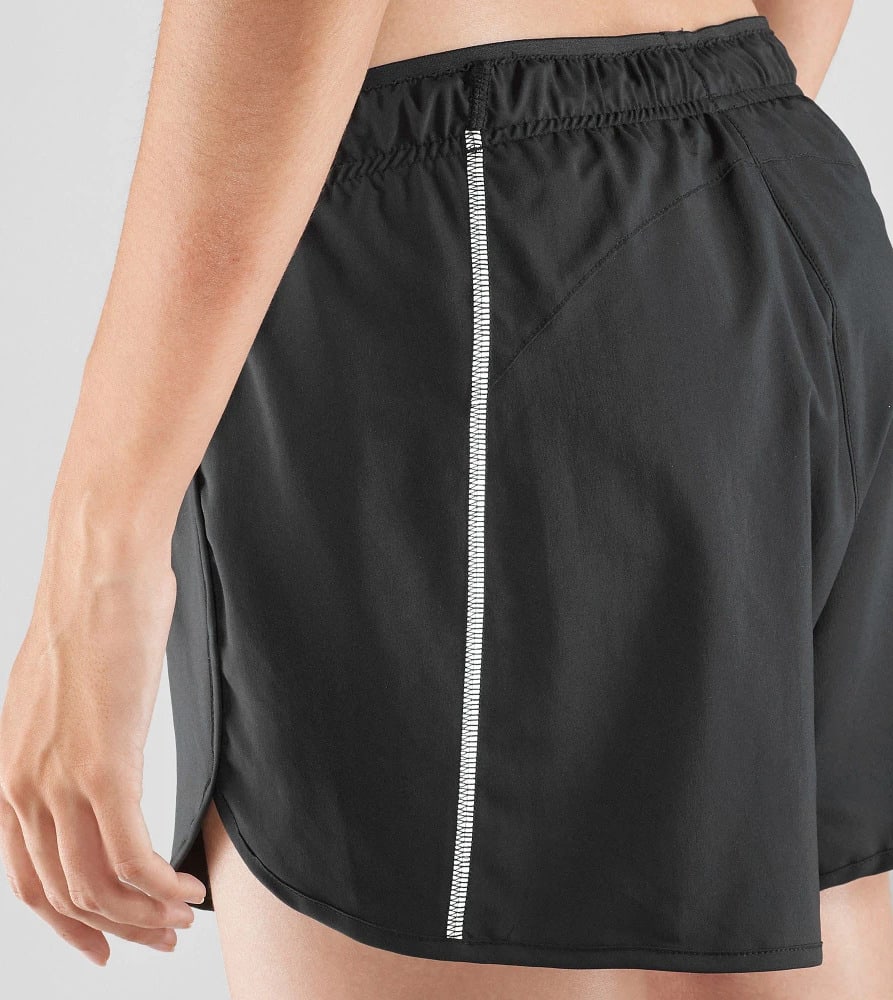 Affiliate Disclaimer
We are an affiliate of Salomon and others that sell this training gear. If you buy clothing or other training gear after clicking the links in this article, we receive a small commission at no extra cost to you. This helps us to bring you in-depth information and content on these great training products.