Rogue has released the 3rd version of the
Echo Bike
. Grab one while they last!
Let's review Women's Training Shorts from Rogue.
The lack of appropriate training equipment, including clothes, can sometimes cause injuries or uneasiness. Women need a lot of protection when engaging in strenuous training activities. It is best to get the proper clothes especially the bottoms. Need training shorts? Rogue has lots of great women's apparel for workouts. Let's take a look.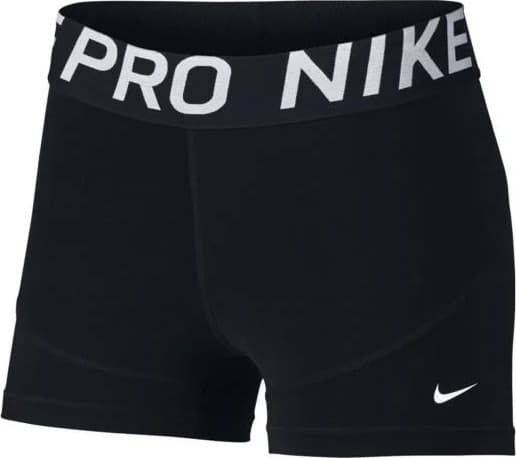 Here's some of the styles we are going to look at:
Women's Training Shorts – Overview
Owning pairs of good training shorts is a wise investment. Aside from comfort and style, you wear them during workouts, which means you are going to sweat on them a lot. Dealing with rashes, chafing, and other injuries is the last thing you want to hinder you from getting fit.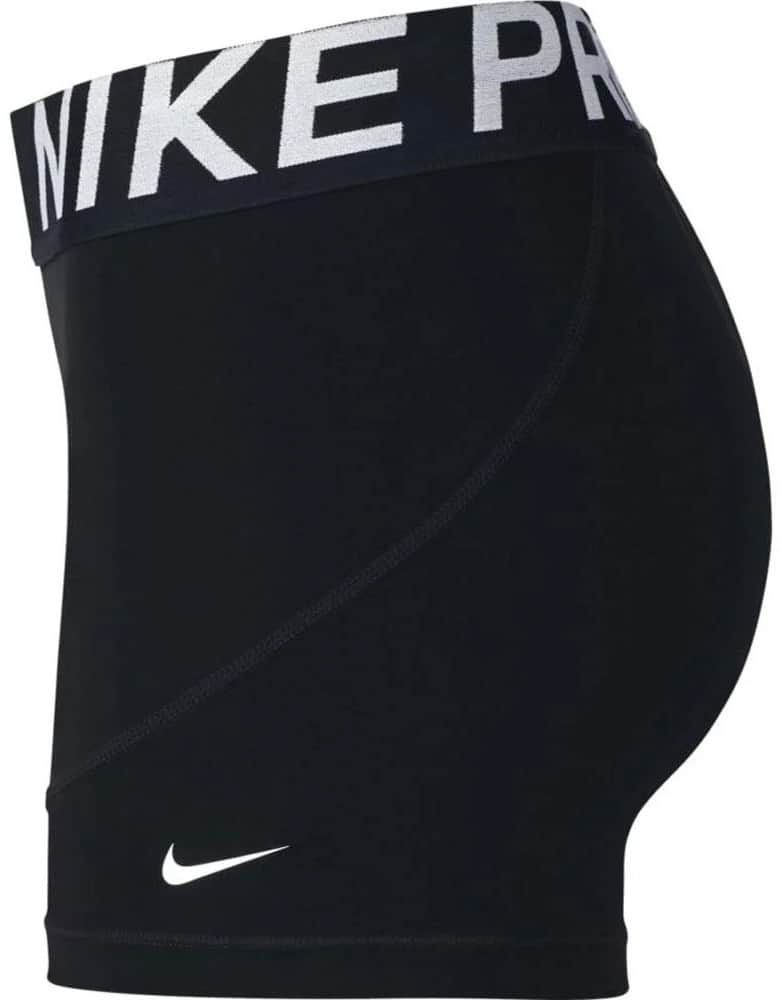 It is sometimes a trial and error when deciding the right pair of training shorts for you. Having the right gear will help you get into the right mindset to endure a grueling workout. The training shorts you choose can have a huge impact on your performance.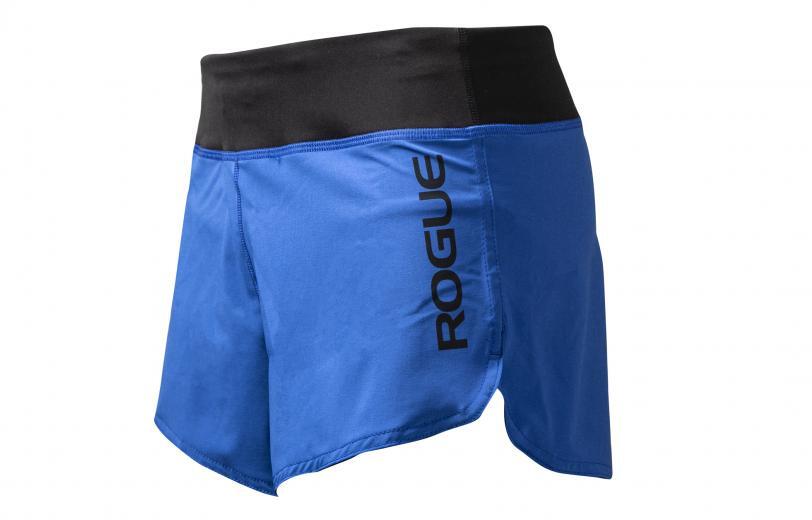 Nike Women's Pro Training Shorts
Made of 83% Polyester and 17% Spandex, the Nike Women's Pro Training Shorts are made for high-intensity workouts. The fabric blend helps with removing odor and moisture to avoid any discomfort. The wide and elastic waistband helps with ensuring a comfortable fit.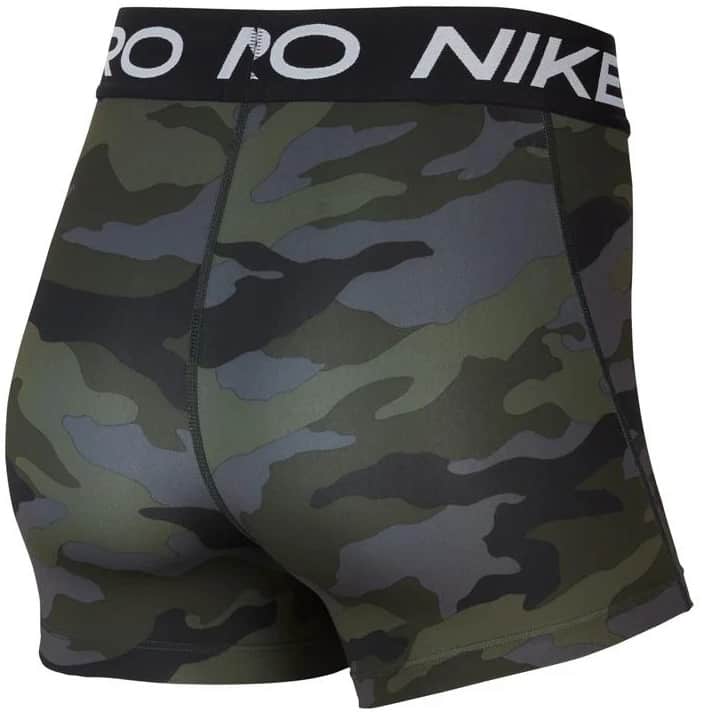 Designed to include Nike's Dri-Fit technology, these pair of shorts were packed with sweat-wicking properties. If you are looking for training shorts that would not irritate your skin or limit your motion, this is a good option.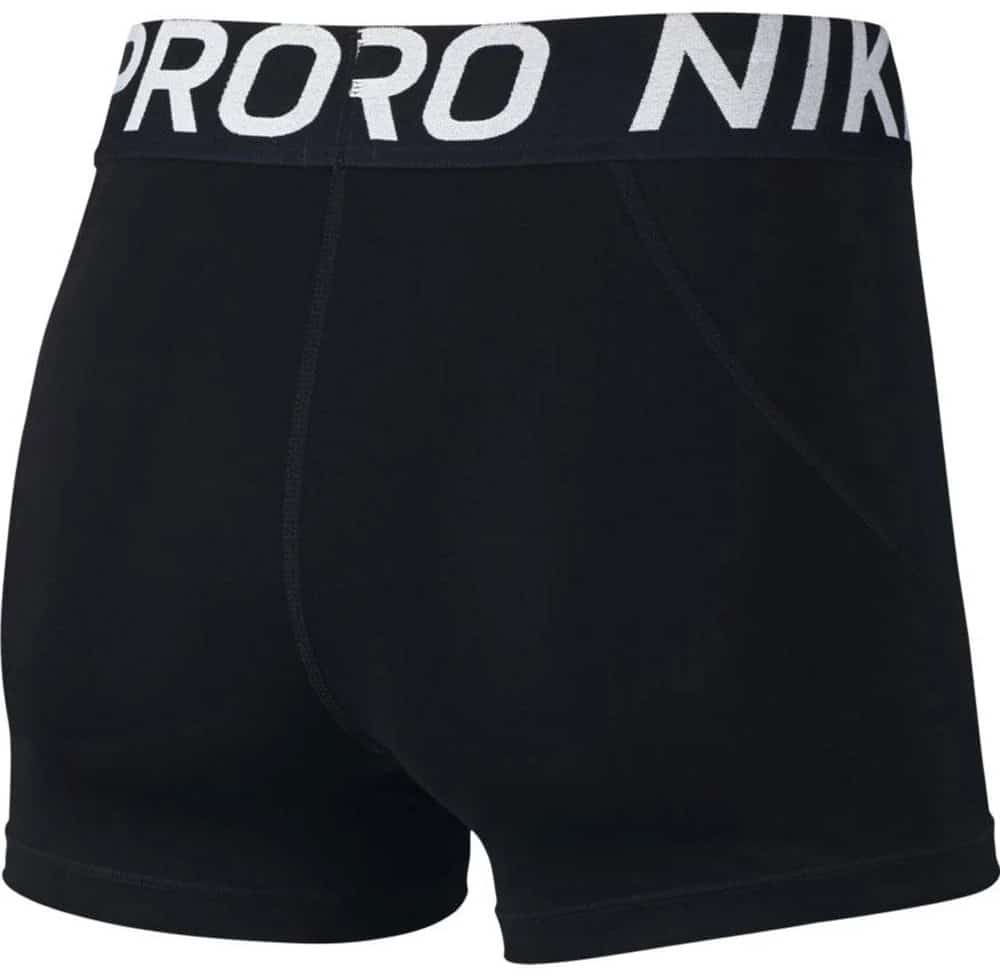 Nike Women's Attack Shorts
A lightweight pair of shorts with jersey material that is designed to eliminate movement restrictions. Nike Women's Attack Shorts are designed with a standard cut for a free range of motion.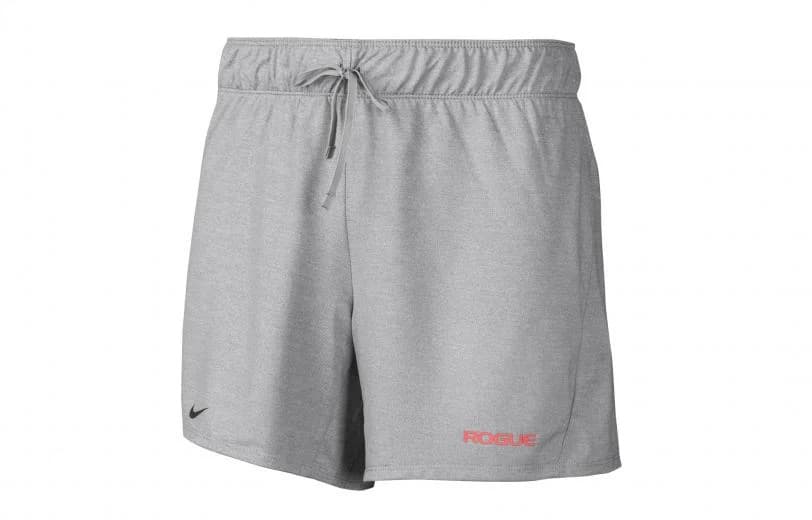 It also features Nike's famous Dri-Fit technology, the sweat, and moisture-wicking attributes found in most of Nike's recent clothing releases. These training shorts also have an elastic waistband for a perfect snug fit. Nike Women's Attack Shorts comes in two different shades of Gray.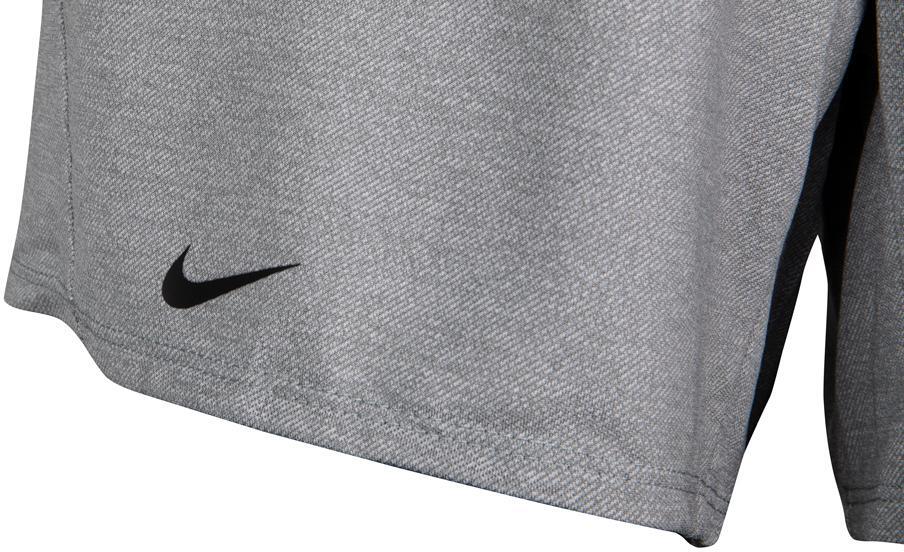 Nike Women's Mod Tempo Shorts
Tempo shorts are a staple when it comes to fitness clothing. Nike Women's Mod Tempo Shorts have simple features that do more. The built-in briefs that lined with gussets provide more support. It also has interior back-slit pockets for small-item storage like keys or some cash.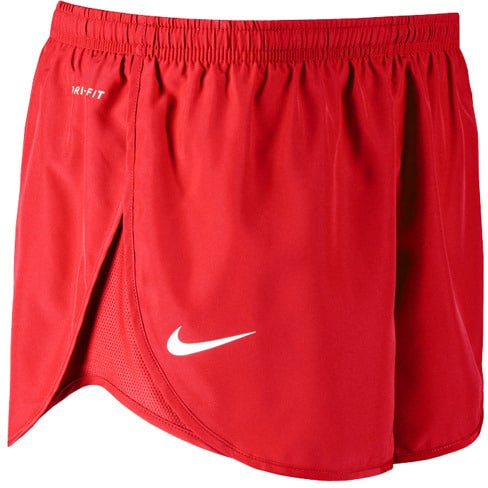 Its elastic waistband with an interior drawcord provides a more custom fit and reliability. Additionally, like most of Nike's clothing, the Nike Women's Mod Tempo Shorts also uses their tried and tested Dri-Fit technology that has proven to manage heat well during an intense workout.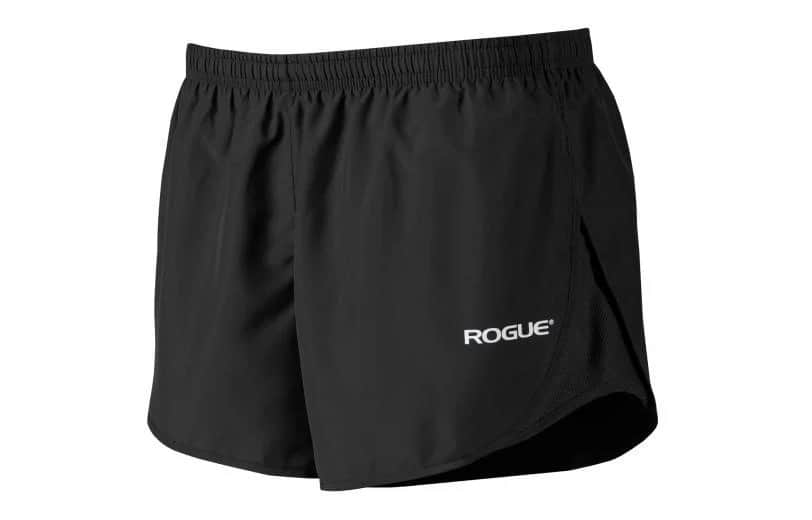 Nike Women's Pro Compression Shorts
The right training shorts should be extra durable and flexible. Compression shorts are famous for their strain and muscle soreness prevention attributes. The Nike Women's Pro Compression Shorts has all these features. Not only that, it comes with the no-fail Dri-Fit technology, so even if the compression is in the works, you would still feel comfortable.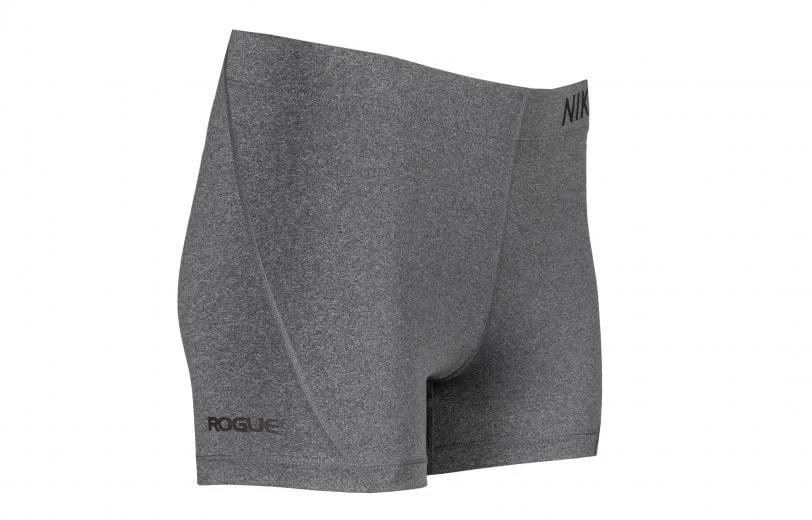 The fabric is made from polyester-spandex construction for a skin-tight yet relaxed fit. These shorts come in two different colors, black and gray.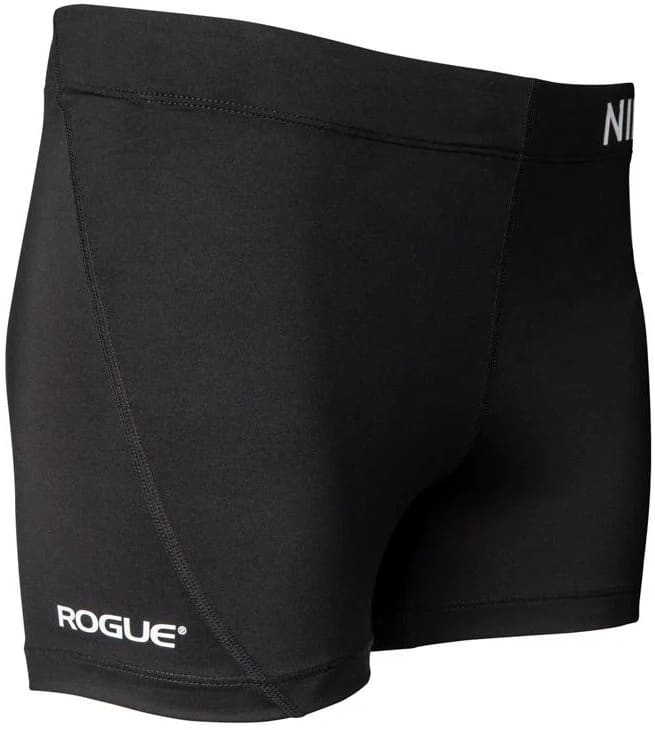 Rogue Women's Runner Shorts
The Rogue Women's Runner Shorts provide good coverage whether you are jumping, running, squatting, or climbing. These training shorts have a wide comfort waistband for a firmer fit.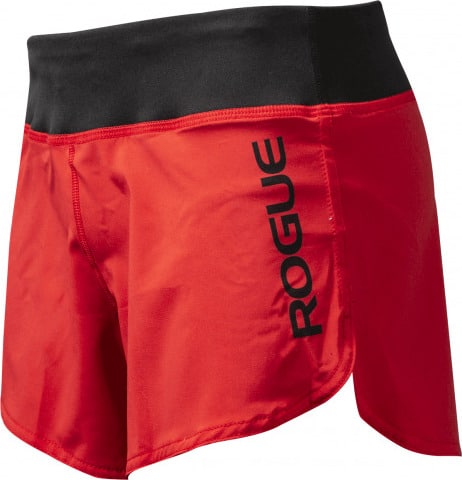 These training shorts also features a small key pocket so you wouldn't have to worry about storing your small essentials. The built-in liner is also added for better support.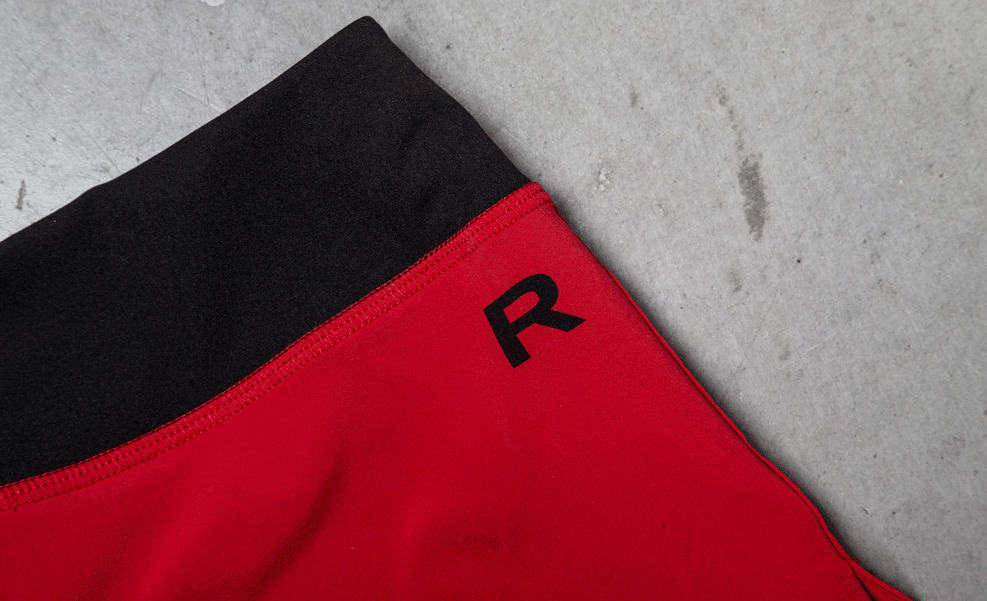 Women's training shorts Review – In Summary
That's our review of Women's training shorts .
The Women's training shorts from Rogue concentrates on comfort, durability, and support. The Dri-Fit technology makes all of them a good and wise option when it comes to choosing the right training shorts for you.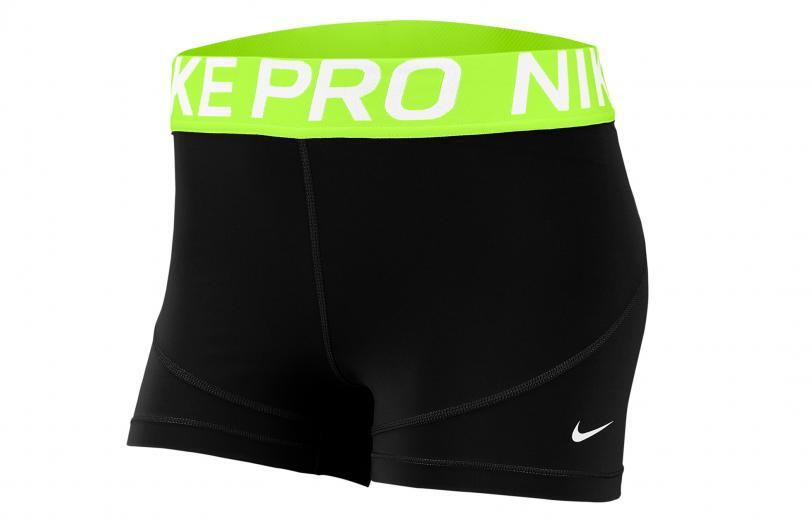 Photo Credits
Product photos on this page are property of Rogue.
This website is not affiliated or associated with CrossFit, Inc. CrossFit is a registered trademark of CrossFit, Inc.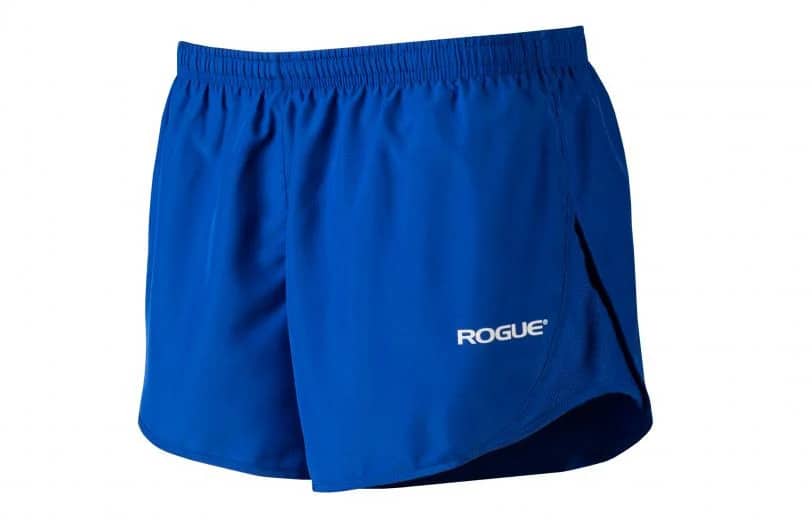 Affiliate Disclaimer
We are an affiliate of Rogue and others that sell this training gear. If you buy clothing or other training gear after clicking the links in this article, we receive a small commission at no extra cost to you. This helps us to bring you in-depth information and content on these great training products.