Let's review the new Nano X iO Training Shoes from Reebok.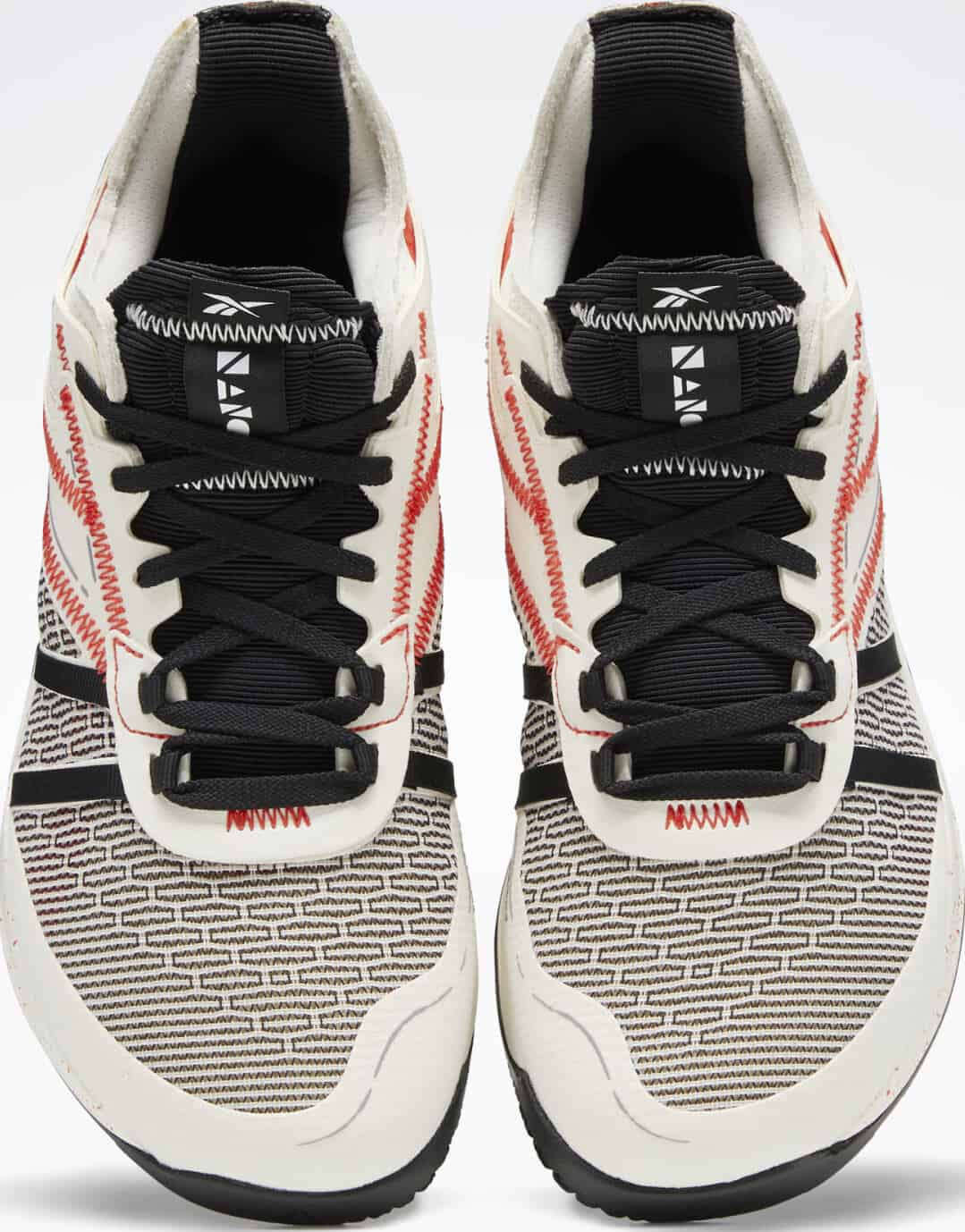 What does iO stand for? Inside Out.
See the "tag" on the heel?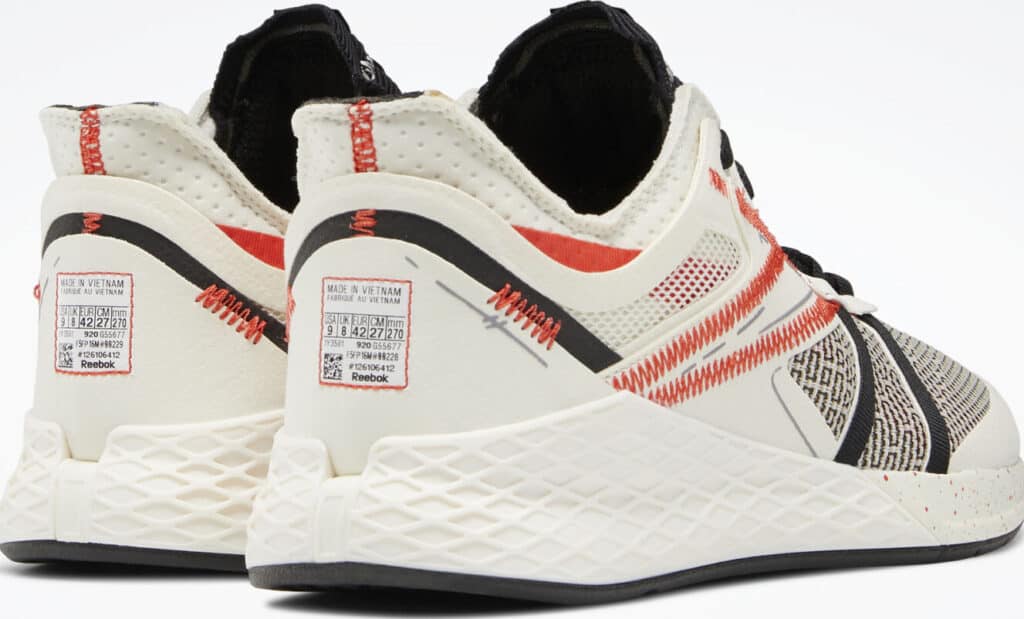 Change the way you do your workout training with Reebok's new Nano X iO Training Shoes. Aside from being comfortable, it is also light as feather as if they're not on.
Here's some of the styles we are going to look at. Don't like the inside/out look? There's other versions available too.
Nano X iO Training Shoes – Video Review on our YouTube Channel
Why read when you can watch? Check out this video from our YouTube channel.
This is not about the iO specifically -but rather the regular Nano X – which is an excellent CrossFit WOD shoe.
Please note that the basic performance characteristics of the iO should be the same as the regular Nano X.
It'll be a great shoe for the CrossFit WOD – barbell lifts, Oly lifting, box jumps, jump rope, sprinting, and more.
Nano X iO Training Shoes – Overview
These Reebok Nano X iO Training Shoes take an exemplary fitness shoe and turn it inside out to showcase its construction, revealing patterns, stitching and unexpected details.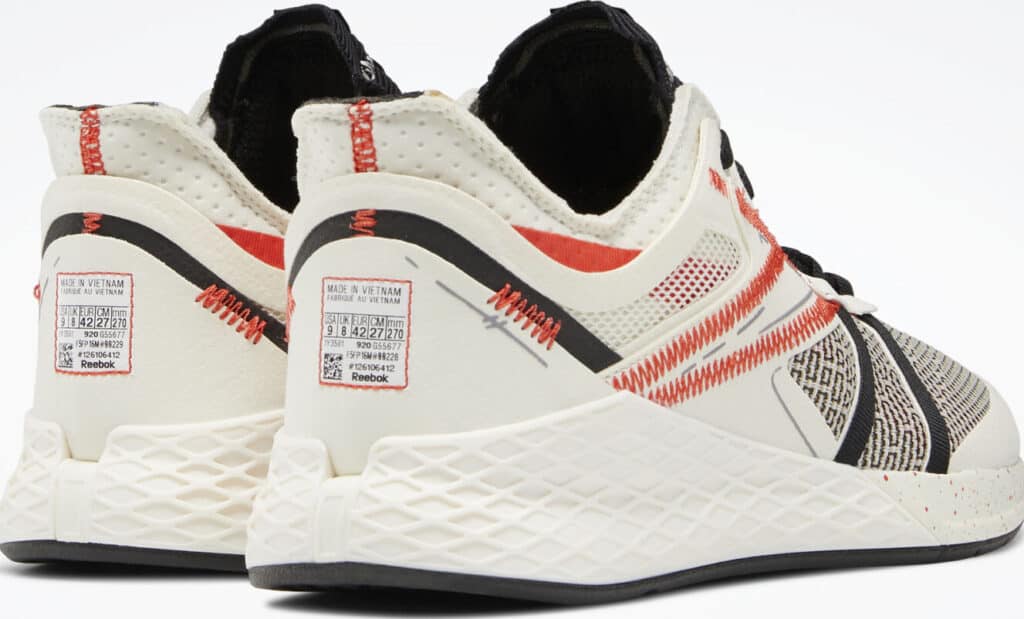 As part of the Nano family, the design packs enough cushioning for high-impact exercises and provides a stable base of support for lifting. It is very functional for all movements and the expanded fit is great for squatting.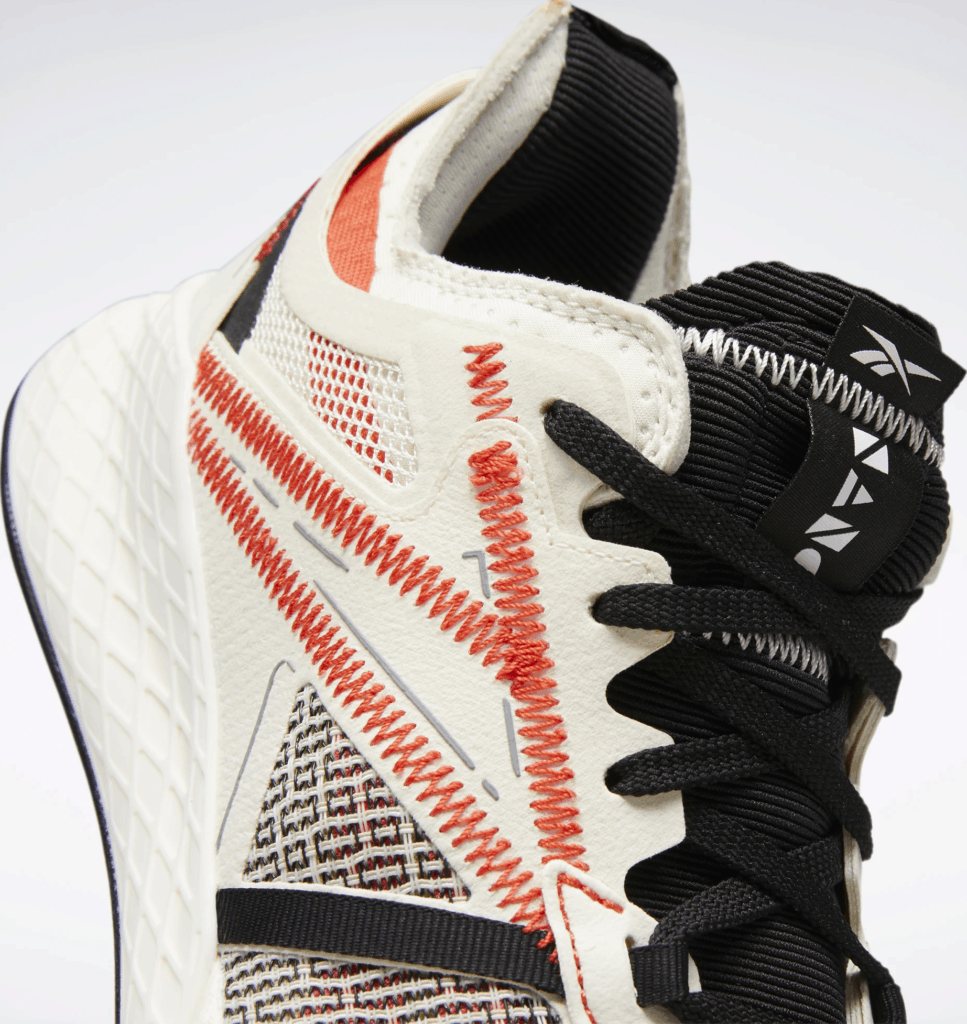 It has an EVA midsole that provides cushioning and rebound as it helps keep the foot from sensing hard or pointed objects. It is well made so it will definitely follow the foot line. Nano X iO is imported and comes in chalk, carotene and black colors.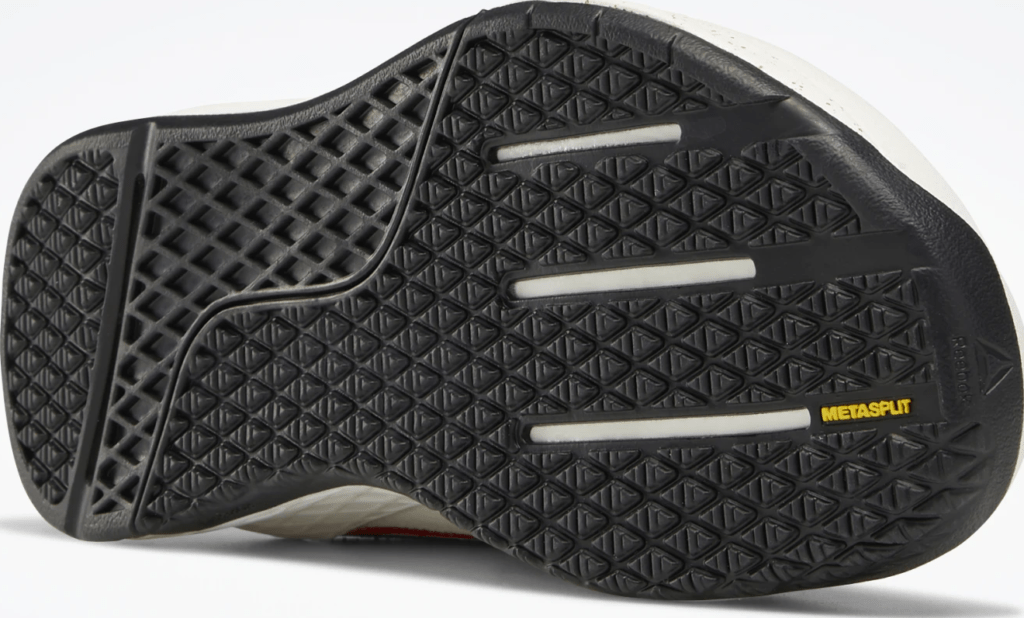 It has a textile upper which makes it water-proof so you can perform in all conditions. Its rubber out-sole provides traction and durability. This training shoe is designed to be suitable both for men and women.
Nano X iO Training Shoes Review – In Summary
As with all Nano's, the same stability, comfort and control are provided but added to that is the exclusive edition and their particular design.
The Nano X iO is perfect for your daily workouts, as well as just general weightlifting and cardio sessions that don't require a dedicated lifter or running shoe.
You might want to read our full review of the Nano X.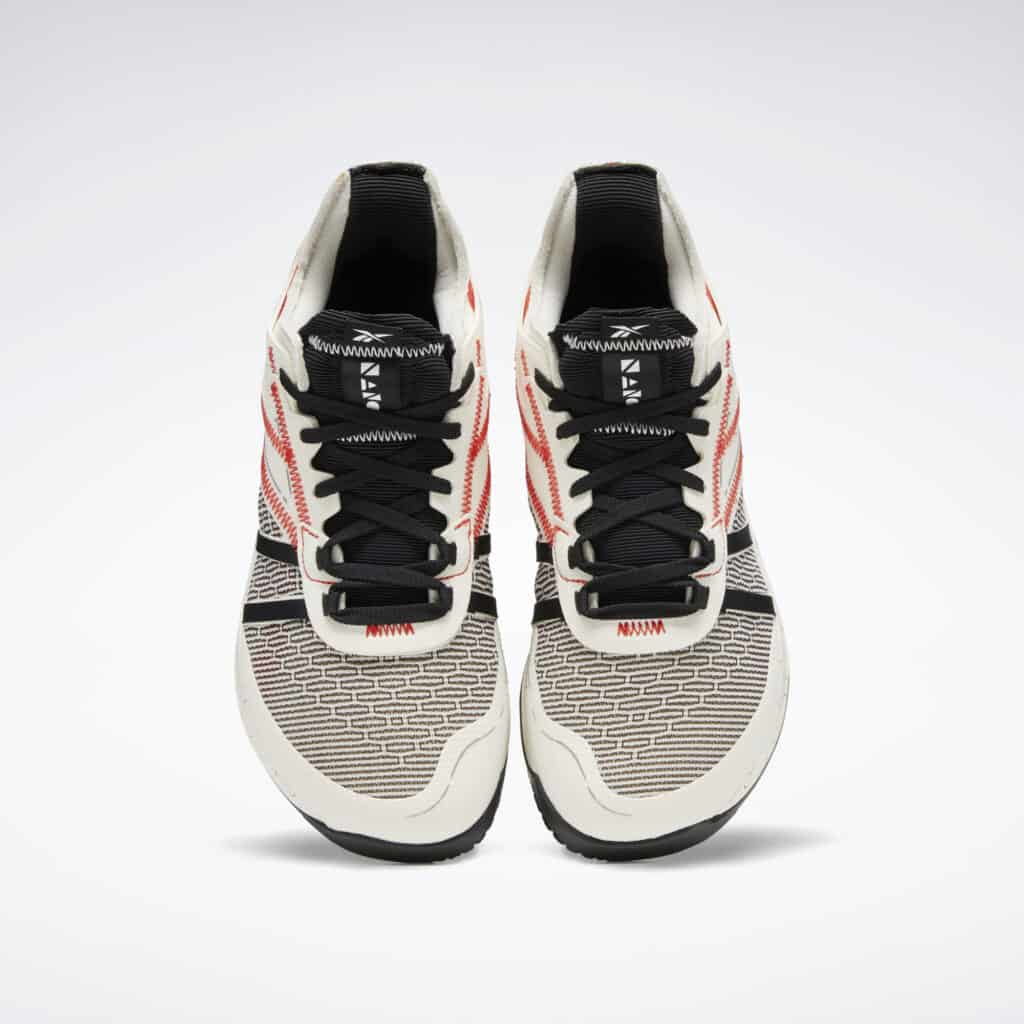 Photo Credits
Some product photos on this page are property of Reebok.
This website is not affiliated or associated with CrossFit, Inc. CrossFit is a registered trademark of CrossFit, Inc.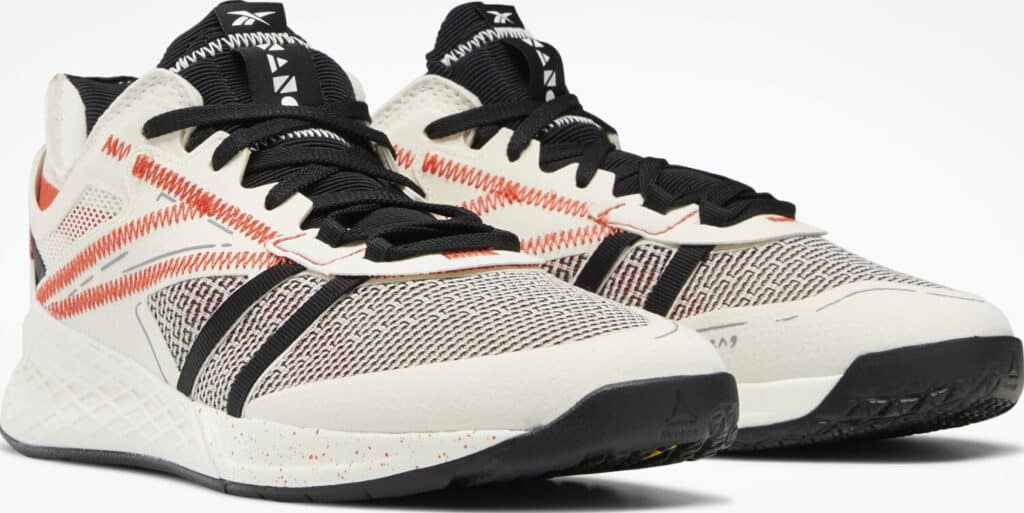 Affiliate Disclaimer
We are an affiliate of Reebok and others that sell this shoe. If you buy shoes after clicking the links in this article, we receive a small commission at no extra cost to you. This helps us to bring you in-depth information and content on these great training shoes.