Under Armour (UA) has revealed it's new performance apparel line – UA Trek.
UA Trek is performance apparel and footwear that fuses run, outdoor, and style.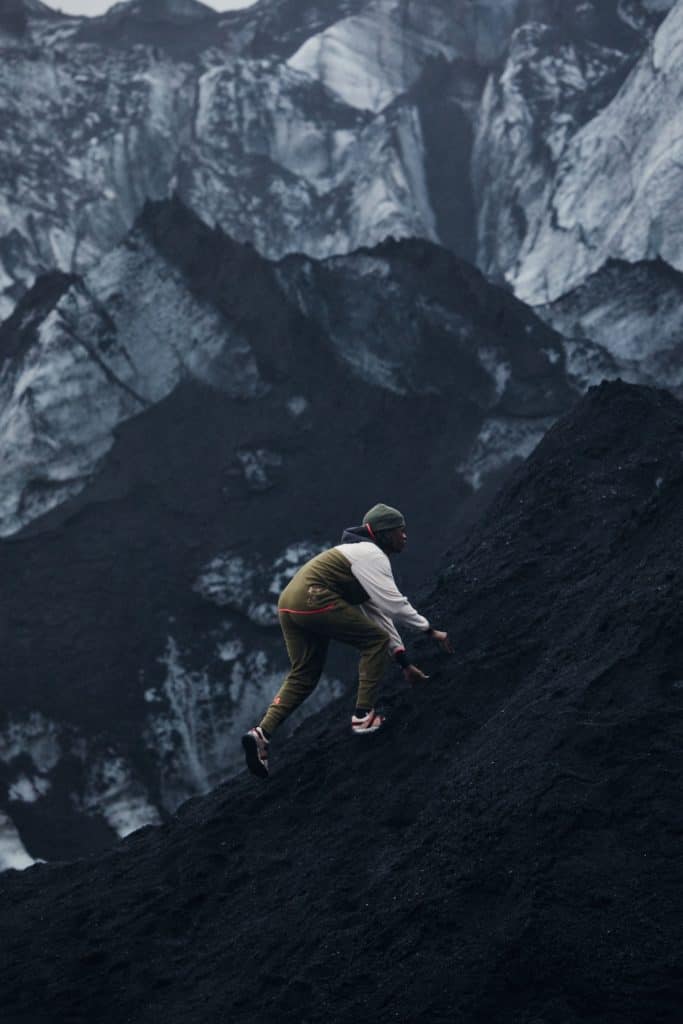 As you can tell from the name, these are outdoor focused workout clothes.
For the reveal, the UA team traveled to Iceland with some up and coming athletes.
Who is on the roster for the reveal?
Angelina Krawczyk is a distance runner, soccer player and nature enthusiast.
Cailee Grayhorse is a native of Venice Beach and also a model and softball athlete.
Myles O'Neal is also a part of the club -he's a family member of basketball royalty (as you can tell by the name) and an influencer of youth culture.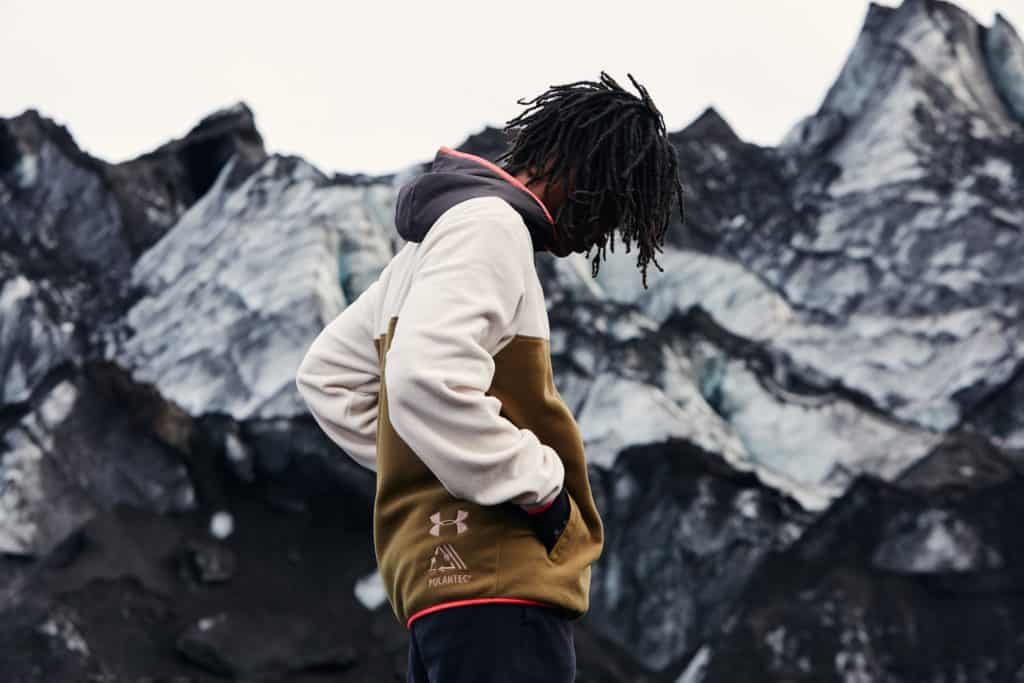 Lastly, former track athlete and artist Will Breveard took part as well.
Let's take a look.
As winter sets in throughout the northern hemisphere, temperatures are dropping.
And no matter whether you are traversing a dynamic cityscape or the backcountry – you need to look at UA Trek.
This is the 2nd drop of "UA Trek". It includes a complete head-to-toe collection of gear.
New footwear colorways (color combinations) for the UA Valsetz Boot, UA Valsetz Trek and UA HOVR™ Phantom boot are all on the roster.
And UA represents style too – you can coordinate with performance apparel made from Polartec® Micro fleece and Power Fill™ Insulation.
That's important to keep it warm in the cold winter weather – no matter whether you are in Iceland or anywhere else.
Explore new frontiers, push your limits, and defy the elements with UA Trek.
Let's take a close up look at the key materials of the UA Trek line.
Polartec® Micro Fleece and Power Fill™ Insulation
As we mentioned earliers, this is the 2nd release of UA Trek.
And it now incorporates Polartec's newest innovation – Power Fill.
What is it? Power Fill is the first 100-percent post-consumer recycled fill insulation.
It will provide maximum warmth without weight for cold conditions.
It will also be used in the hoods of the apparel for wind and weather resistance.
Polartec Micro Fleece makes an appearance too.
This battle-proven material is made of 100-percent post-consumer recycled content and works by using thermal air pockets to retain warmth without inhibiting breathability.
Further, all the UA trek apparel items are durable, breathable, hydrophobic (water repelling) and fast-drying.
The Women's collection includes full zip fleece jackets with or without a hood, full zip mock and fleece pants.
The Men's collection includes full zip fleece jackets, reversible woven snap jackets, a crew sweatshirt, a 2-in-1 tee and fleece pants.
The UA Trek items are now available on UA.com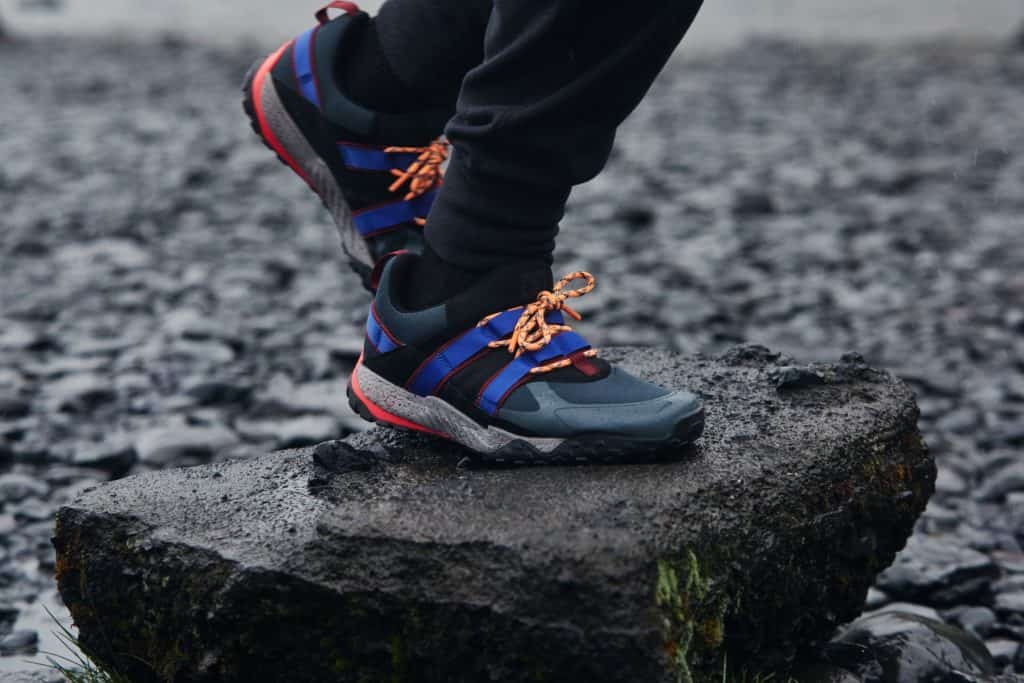 UA Valsetz Trek
Outdoor performance in the cold requires a boot.
For 2020, UA has refreshed their UA Valzetz Trek.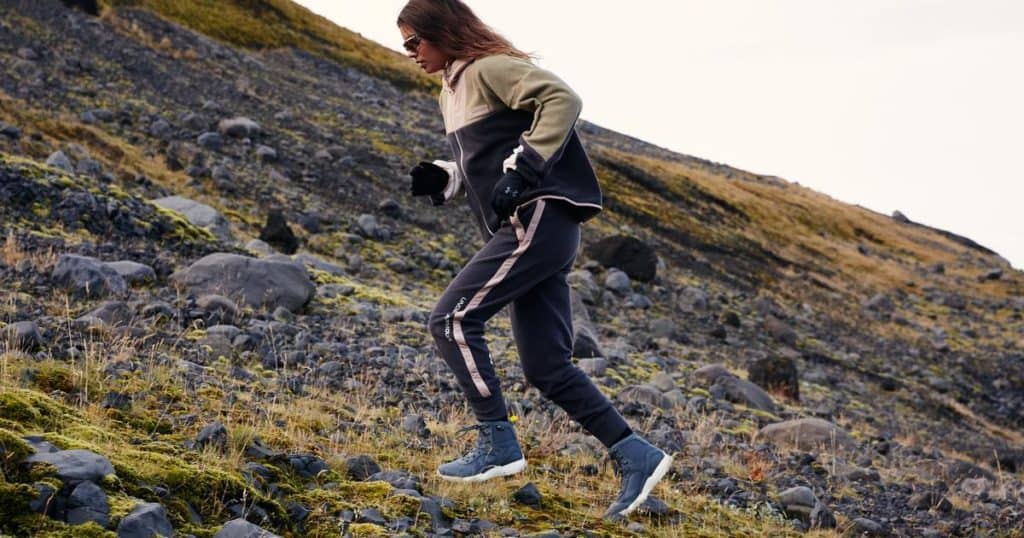 This boot has origins as a tactical boot.
The UA Valsetz Trek is a low-top redesign that delivers speed, comfort and modern looks.
Highlights of the UA Valsetz Trek boot:
Technical, hiking-inspired web lacing system to lock in fit
All-Terrain Outsole built for speed and traction in any environment
Modern, single-body construction designed for comfort and performance mile after mile
Ultralight Micro G™ EVA midsole and a lightweight TPU shank for support and rigidity
High traction rubber lug outsole that grips any surface no matter the weather
New tactical boot – the UA Valsetz Cordura
UA is also launching a new tactical boot in the UA Valsetz Cordura.
The goal of this boot is super-durability – with the comfort of a running shoe. There will be 4 colorways available upon launch.
What are the special features of this boot?
Textured CORDURA® and suede upper is extremely durable but lightweight
Full-length Micro G™ foam midsole for all day comfort
Lightweight TPU shank for mid-foot support & the right amount of rigidity
High traction rubber lug outsole for grip on a variety of surfaces
2020 Updates to the UA Phantom Boot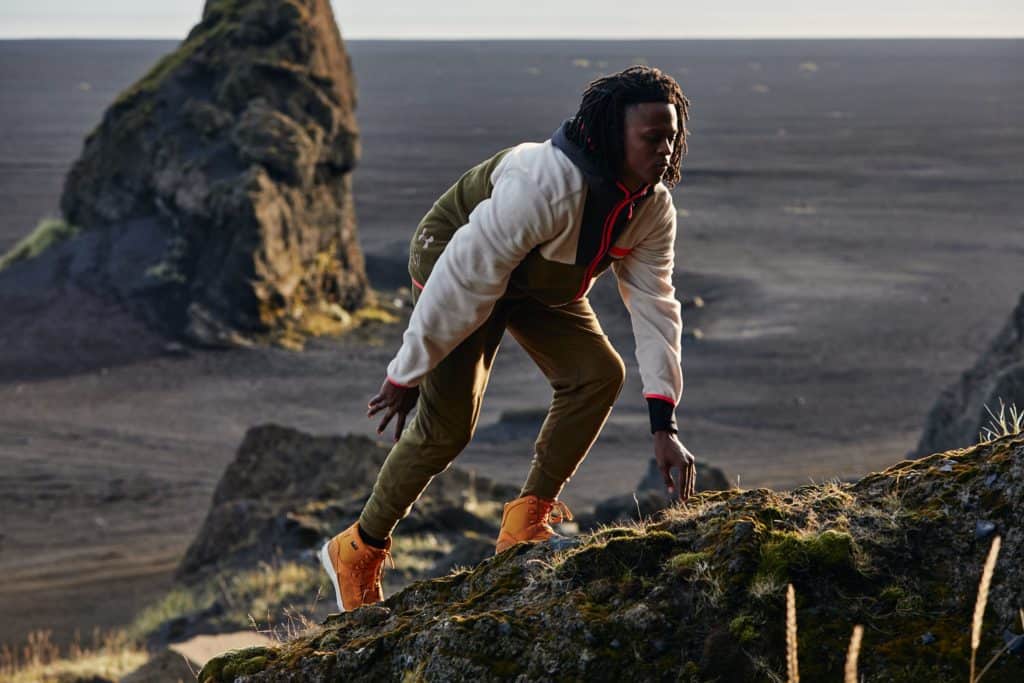 The UA Phantom boot gets an update as well.
The UA HOVR™ Phantoms are very comfortable boots.
UA would tell you it is like like wrapping your foot in a pillow that's super-light – so much that you forget it's there.
That's a bold claim.
Under Armour has further enahcned these with a higher collar and the ability to shed water.
And now you have the world's most comfortable all-terrain, all-conditions boot.
UA HOVR Phantom Tech Features:
UA HOVR™ cushioning provides zero gravity feel to maintain energy return that helps eliminate impact step after step
UA Storm technology repels water without sacrificing breathability
Extended high cut ankle collar for added coverage & protection
Stretch, warp-knit upper is comfortable, stable & provides a durable but sock-like fit & feel
3D molded midfoot panel with laser perforations for increased ventilation & a secure fit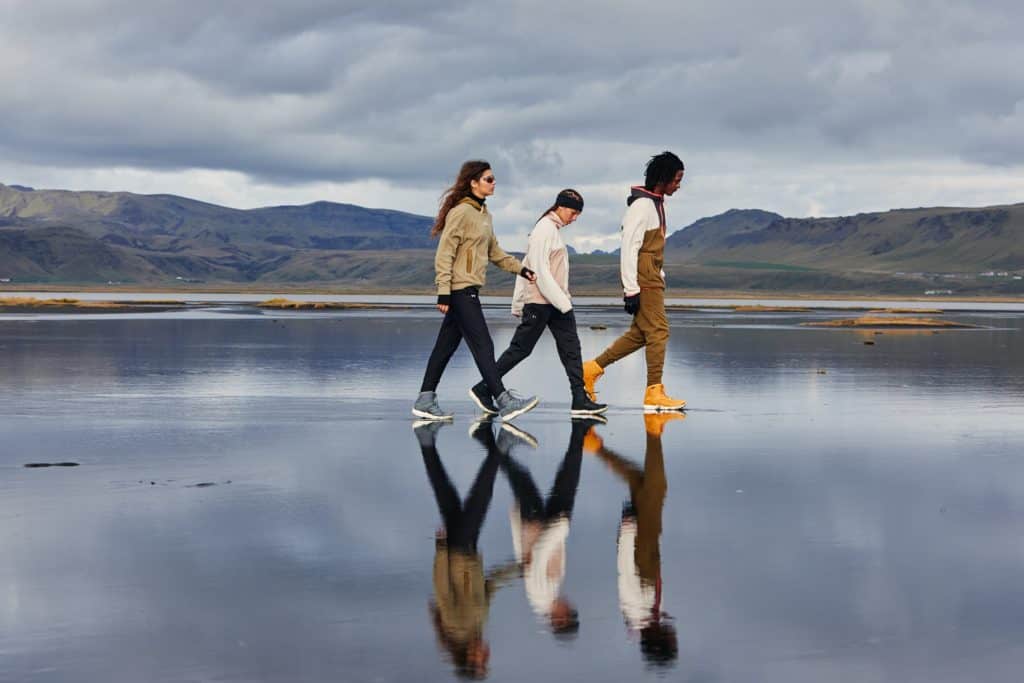 Check out UA.com now for your UA Trek needs – and take your performance (and style) to the next level.
Here's a gallery of this great new performance apparel: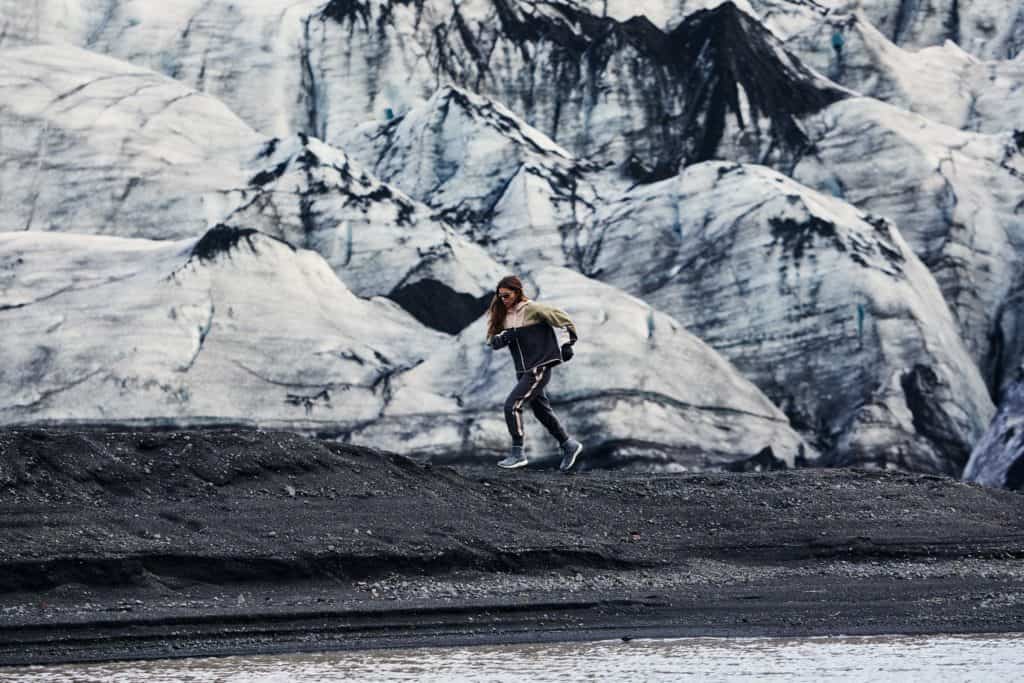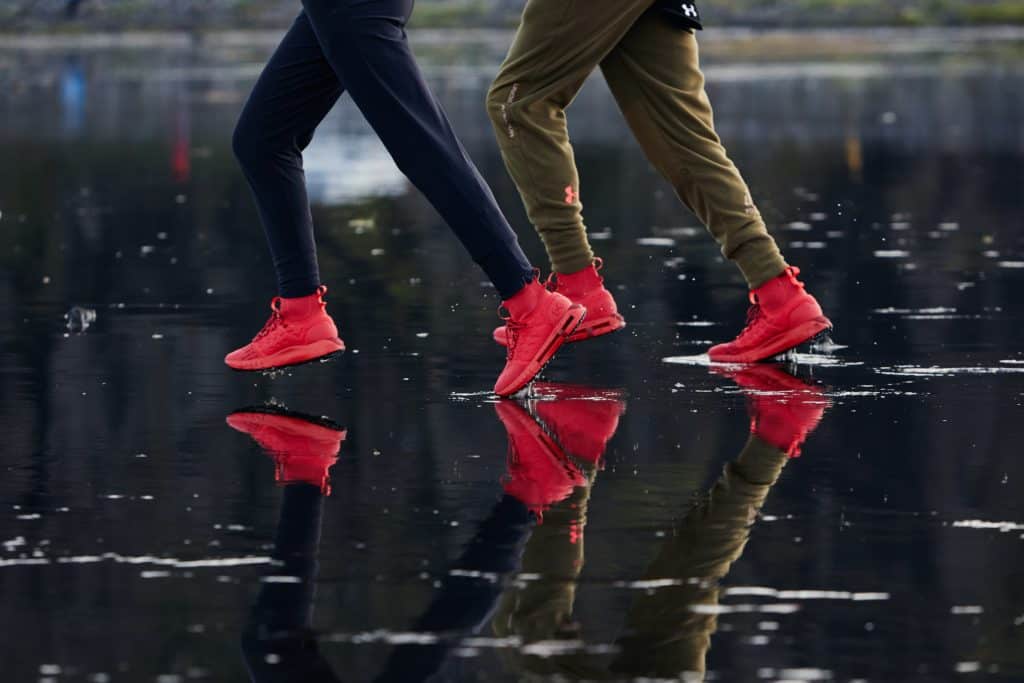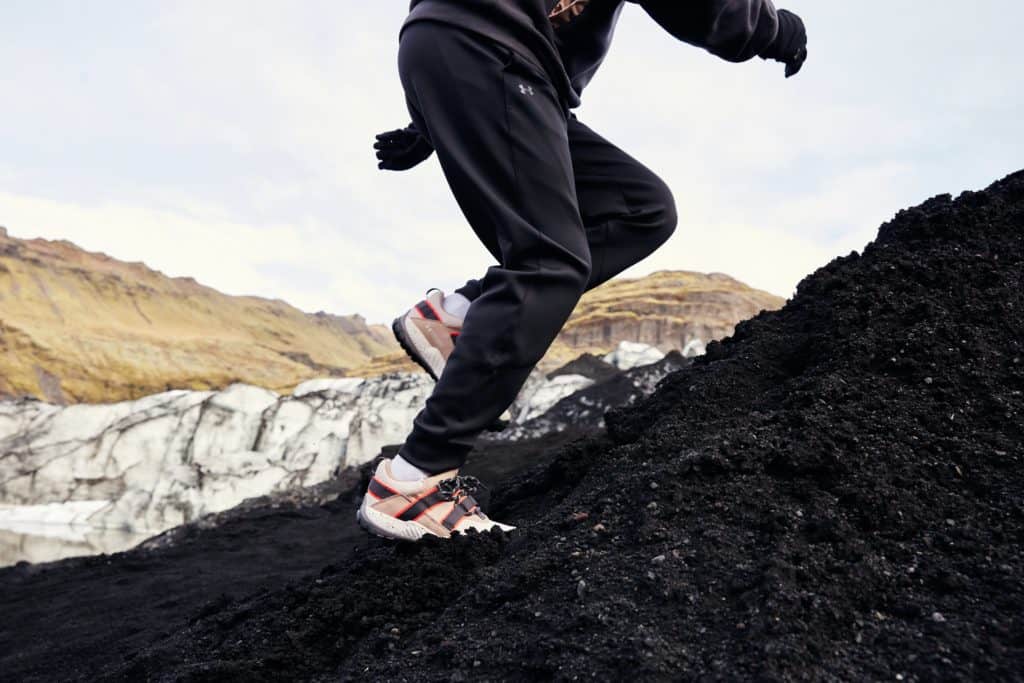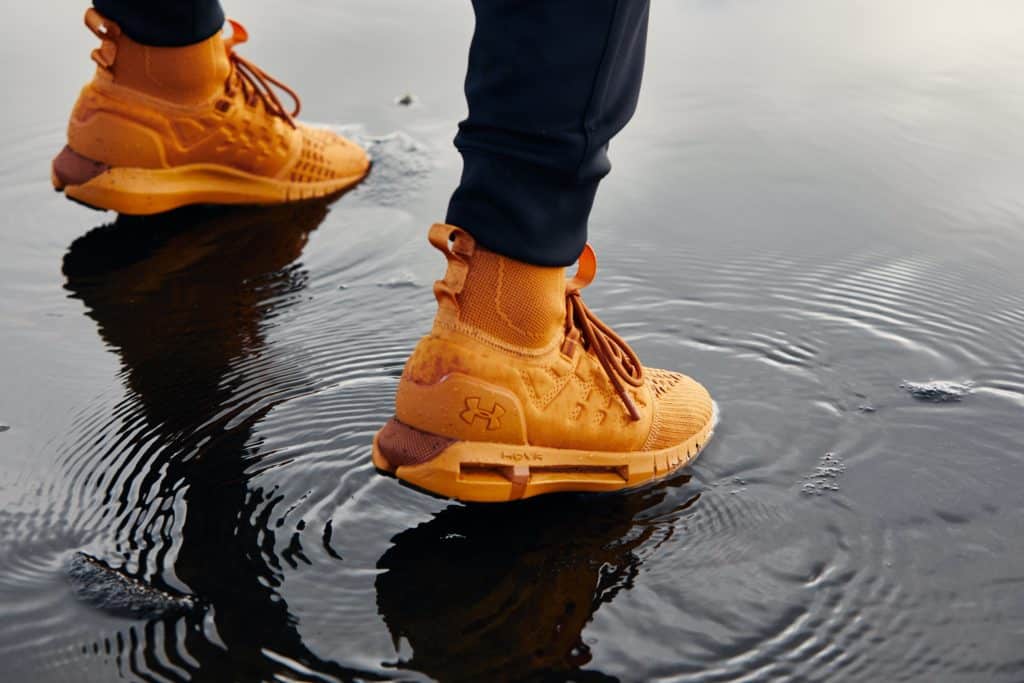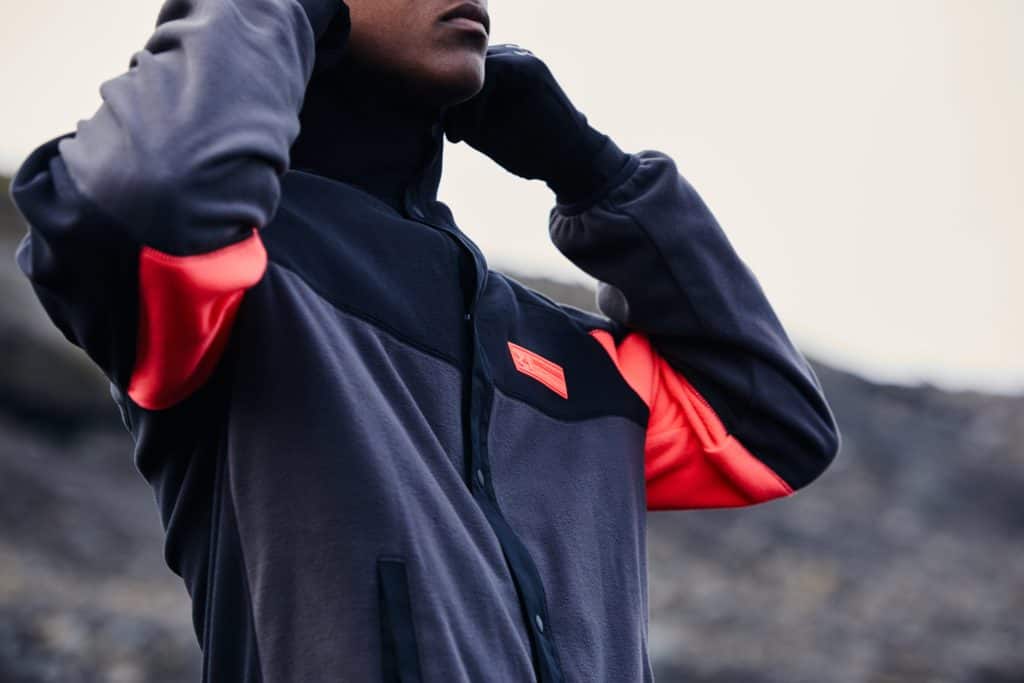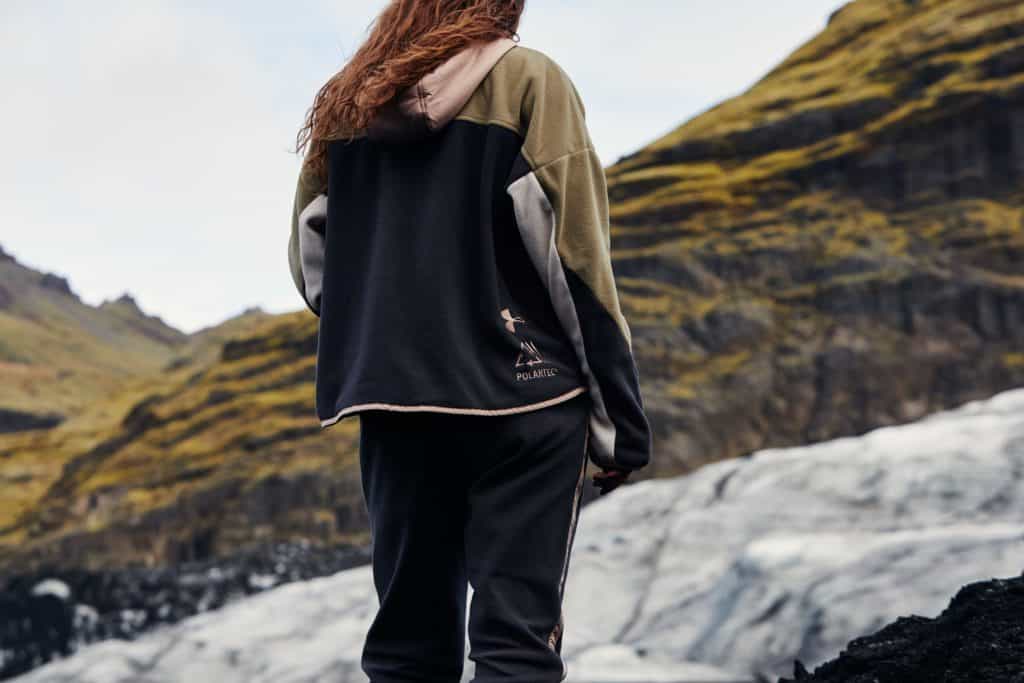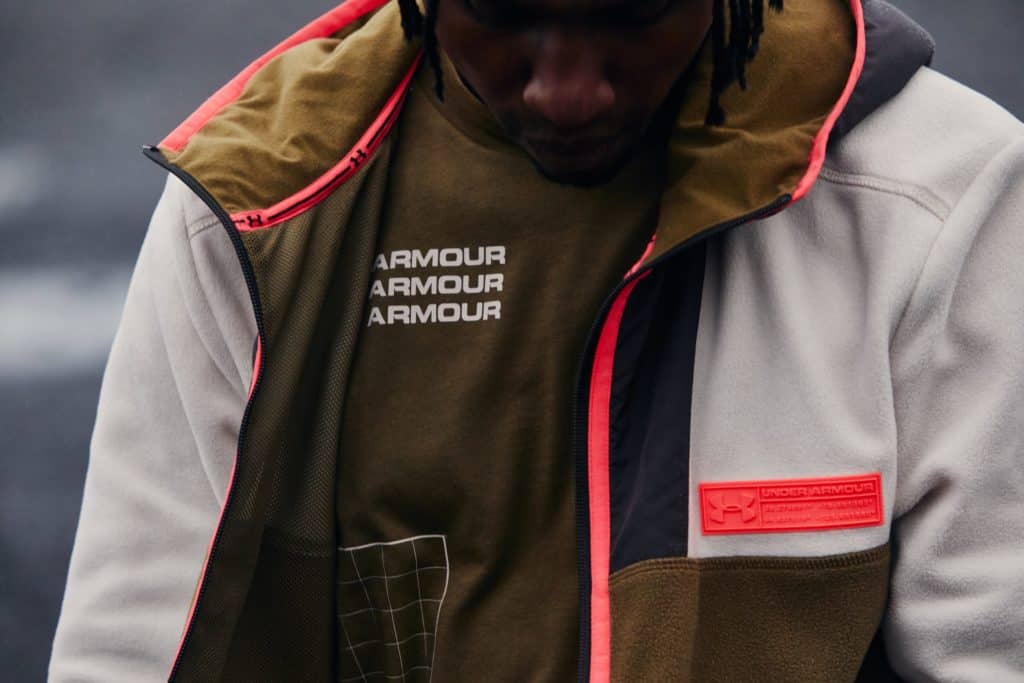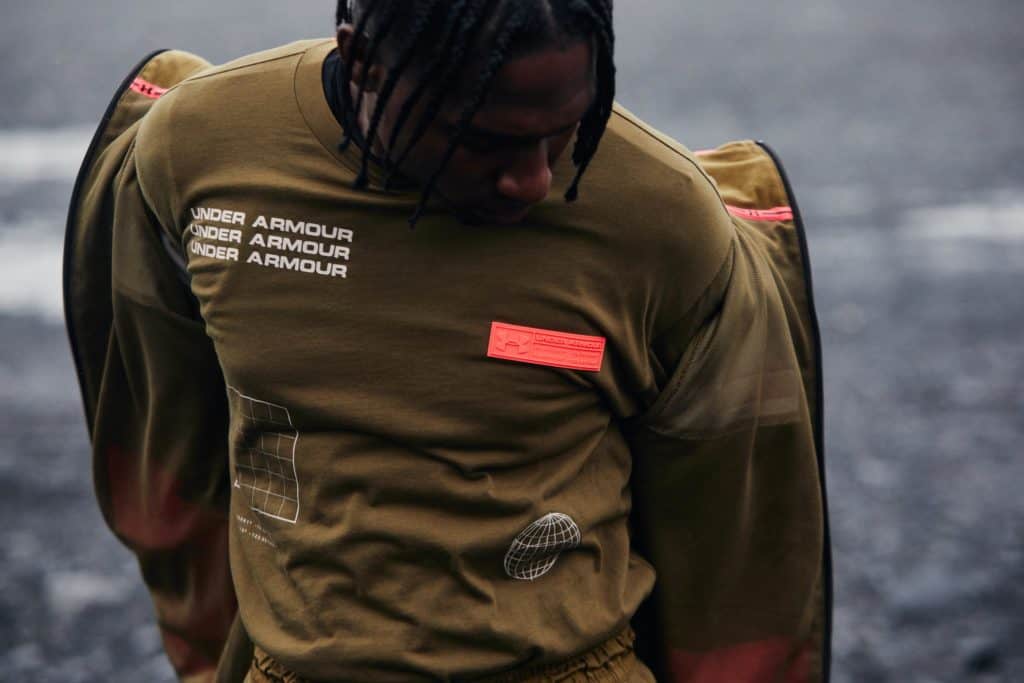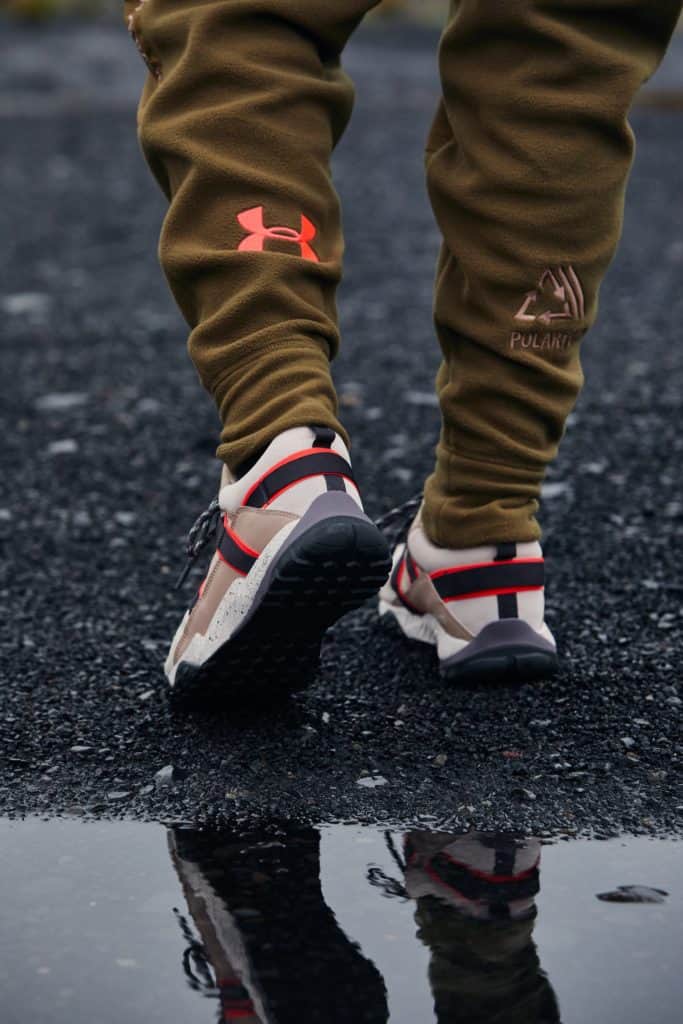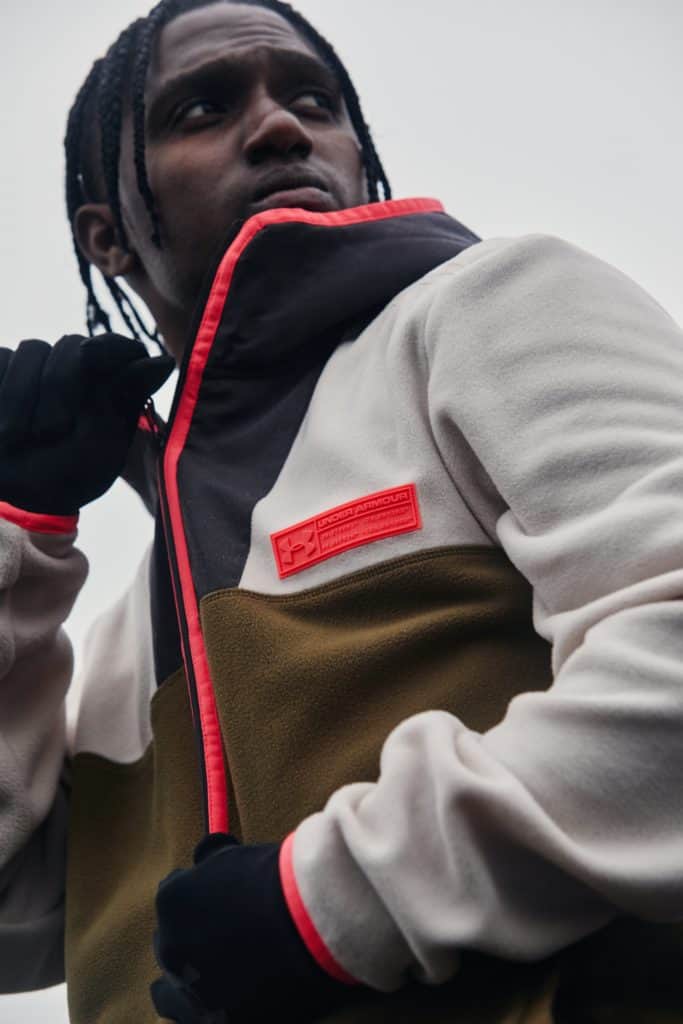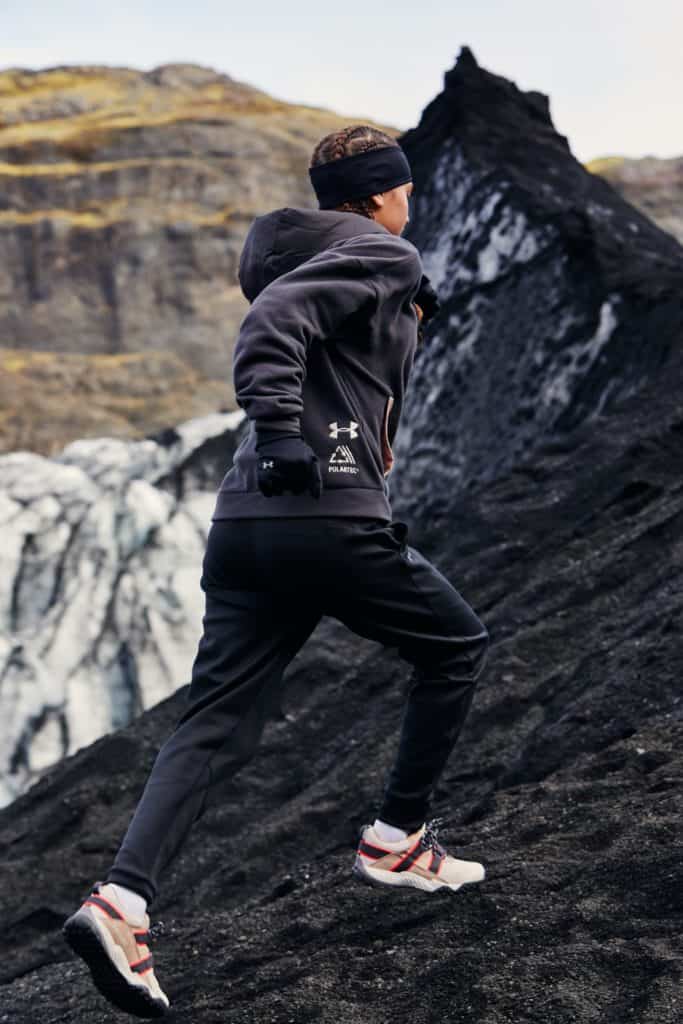 Photo Credits
The photos in this article are property of Under Armour, Inc., and provided by Under Armour.