Let's review Sole Bikes.
When it comes to fitness, there are now many options to be physically fit and healthy. Your physical capabilities, interests, and end goals influence the activity you wish to do. Others choose to workout without using any equipment, but having one can make a radical change to your health and body. An indoor bike is one piece of equipment that can make you drip with sweat while giving you impressive benefits.
Here's some of the styles we are going to look at:
Sole Bikes – Overview
Because of our current situation, going out becomes risky, and it has lessened the time we spend outside. Good thing we can still break a sweat and stay fit in the comfort of our homes with the invention of fitness equipment like indoor bikes. Indoor bikes have many long-term benefits, both physically and mentally. Using them helps minimize stress and increase your body's capacity to resist and recover from anxiety. If you have one at home, you can do it whenever you want because of its convenience, and it is also fully customizable. Indoor bikes build endurance and help you reach your fitness goal.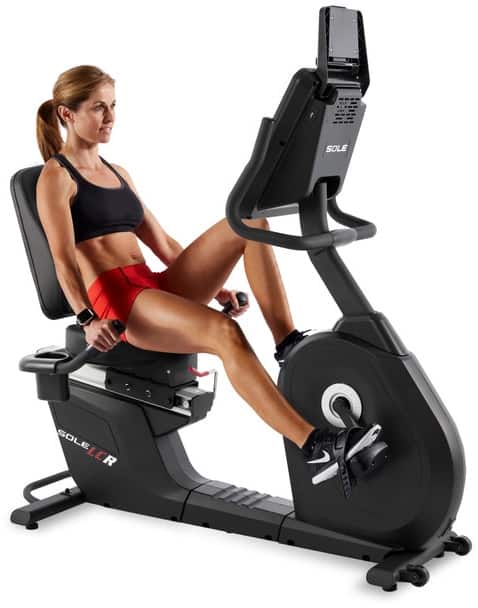 Sole fitness makes trustworthy, affordable fitness machines, including indoor bikes of different kinds – traditional upright bikes, recumbent bikes for general use and physical recovery, and indoor cycle trainers for competitive cycling training and other extreme workouts. Sole Fitness bikes are made from sturdy steel frames, with heavy flywheels, built-in programs, Bluetooth, and other features. Let's take a closer look at some of them.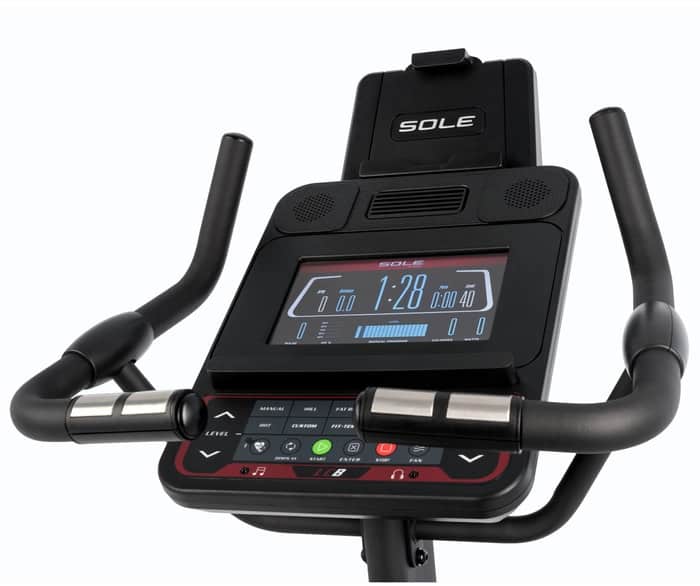 Johnny G Indoor Bike
Johnny G Indoor Bike highlights 20 levels of electronically-controlled magnetic resistance and a heavy-duty 46-pound flywheel that creates an opportunity to duplicate, replicate and differentiate your training sessions. It has a modern design, presents a stable and silent cycling experience, and has a variety of features intended to keep you comfy through extreme rides. It has an adjustable seat and handlebars enabling you to get the ideal fit. The pedals are dual-sided and have straps that you can clip in.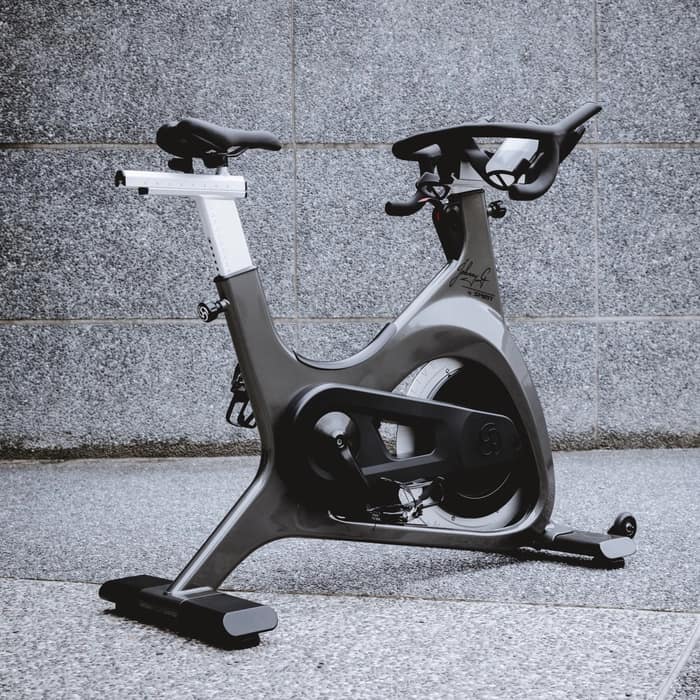 The Sole Johnny G bike holds four workout programs that involve power zone, heart-rate zone, lap, and Functional Threshold Power (FTP) test. Other featured specs are the: – Forward control pad with resistance and play button to start a workout from warm-up that includes additional – resistance buttons at handlebar ends. – Twenty-three characters with six data metrics at a glance, multi-color heart rate, and power zone indicator LEDs. – Proprietary handlebar design for comfort and resistance buttons at your fingertips regardless of ride position. – Up/down – locking pop-pin, fore/aft – lever lock seat, and handlebar.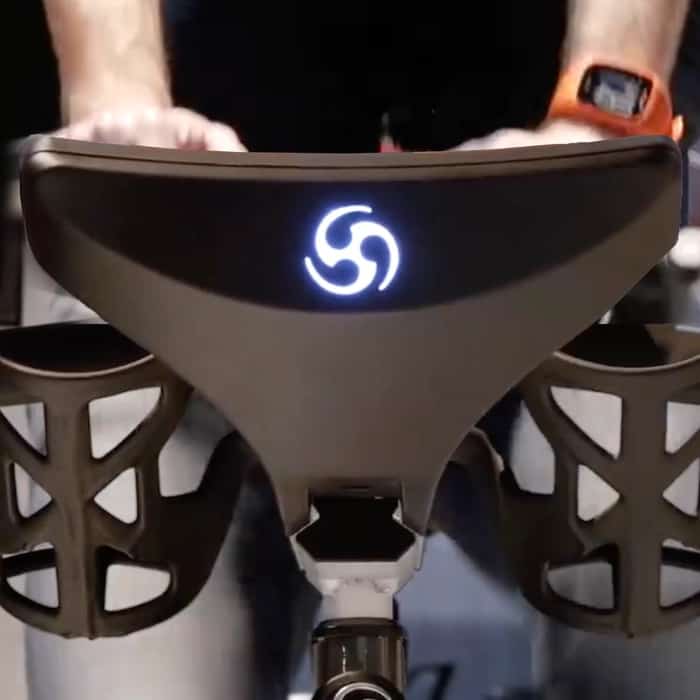 SB700 Bike
The SB700 Bike is meant for personal use and is cheaper than the Johnny G Indoor Bike, making it the absolute intersection of value and performance. This is also smaller than Johnny G and offers convenience to those looking for indoor training with the characteristics of a road bike. It is easy to set up and has a quiet flywheel that weighs 48lb. The seat is also smaller but still provides cushion and support. The adjustment knobs are almost the same as the quick-release tires on a road bike.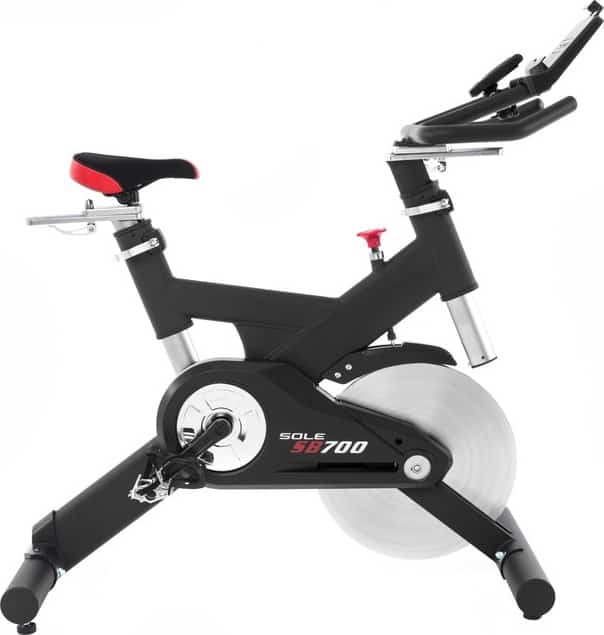 Unlike the Johnny G, the pedals on this bike are furnished with cages. You can customize your ride with the built-in Kevlar braking system and adjustable resistance levels. It does not come with any preset workouts, so you won't have a choice to see interactive video workouts. It also doesn't have other extra points like the integrated speakers, built-in cooling fan, smart-device compatibility, etc. Other features include: – Integrated console – Bright backlit LCD that shows real-time information including time, distance, kCal, heart rate, etc. – Dial that enables smooth resistance adjustment like a regular cycle. – Easy-adjust seat, pedals, handlebars, and toe caps.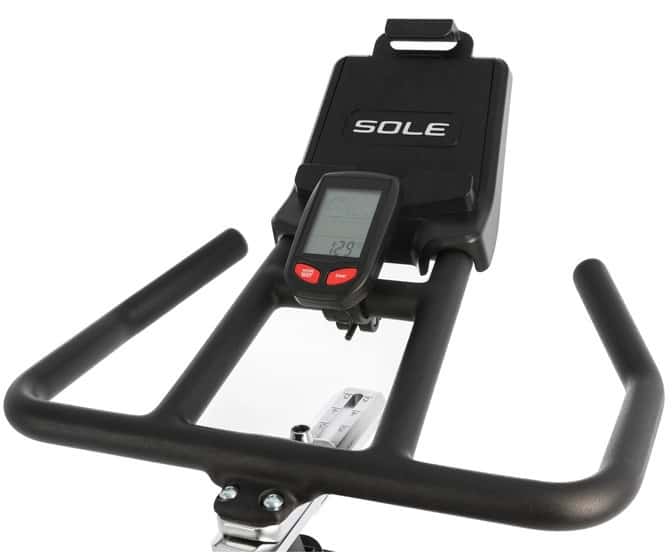 SB900 Bike
The SB900 has the quality of a commercial bike for home use that comes at a reasonable price. It presents all the best traits of the SB700 with SPD/toe clip pedals (SB700 has cages) for the outdoor cycling enthusiast. Compared to SB700, SB900 (48 pounds) weighs 20 pounds more and uses magnetic resistance making it more fitting for home use. It is one of the best indoor bike rides on the market.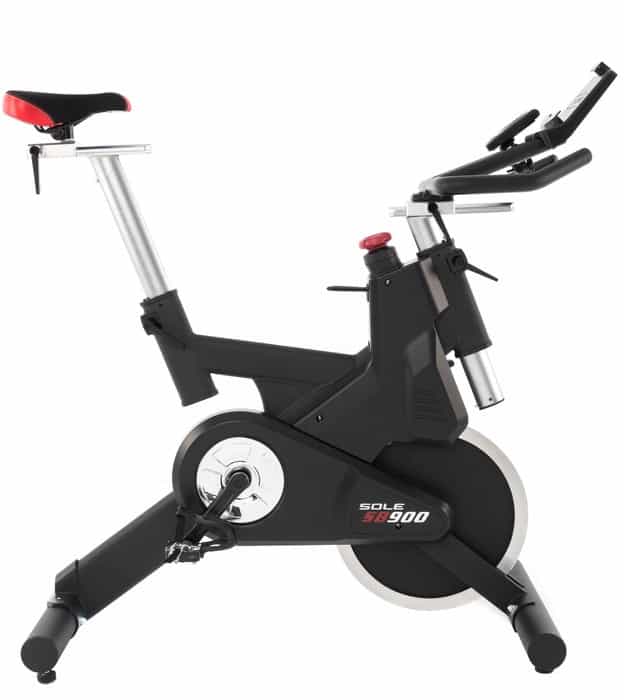 It has an Eddy Current Magnetic Resistance that makes switching gears and resistance easy with an adjustable seat, handlebars, pedals with optional toe caps, and a bottle holder. It also has an integrated console that exhibits real-time data, including heart rate, RPM, Time, kCal, distance, speed, and more. This bike offers the "basics" but gives you the result that you need.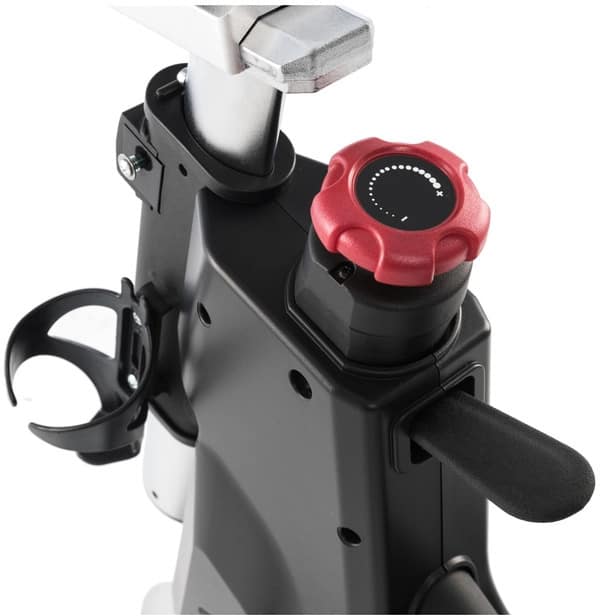 R92 Recumbent Bike
The R92 Recumbent Bike is the best bike for recovery and the most comfortable recumbent bike. It has an aluminum-coated steel frame, a 20-pound flywheel, and a 10″ LCD weighing 152 pounds and can carry up to 300 weight capacity. The 20-pound flywheel produces fluid motion and works closely with the drive system for smooth pedal motion. The seat and the backrest are adjustable and provide maximum comfort.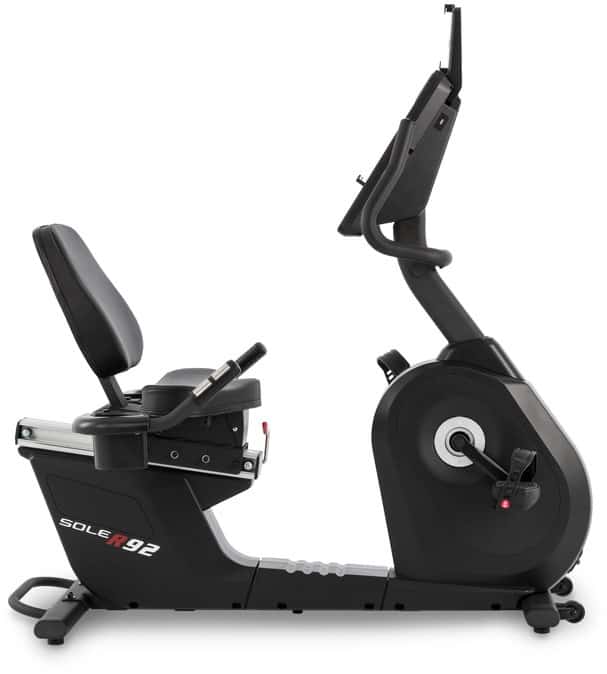 The R92 Recumbent Bike has an integrated technology that grants real-time workout data to monitor your progress and has a bright, easy-to-read display. It contains ten pre-programmed workouts for all levels of fitness and Bluetooth technology that allows quick syncing of fitness data. You can't fold it but you can recline it. It also has smooth shifts when navigating between different resistance levels. It has accessories like a fan, tablet/phone holder, two water bottle holders, and multiple hook-ups for all entertainment options.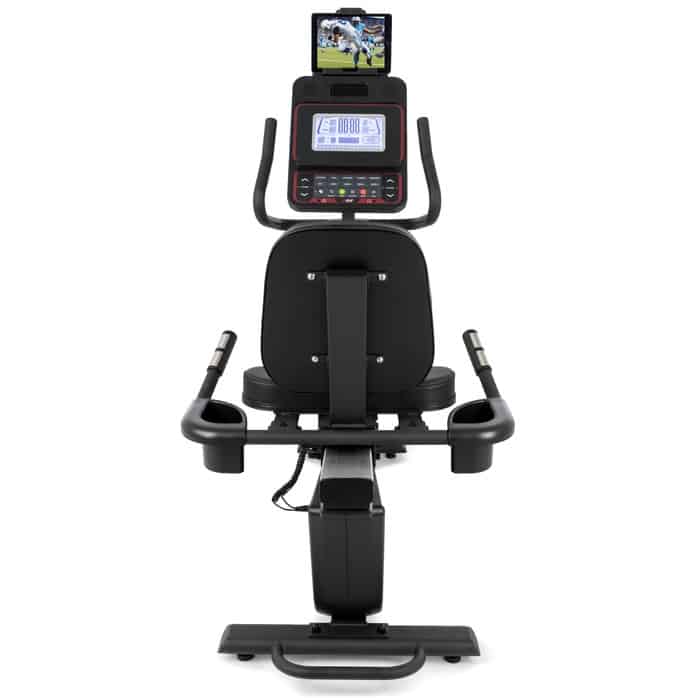 B94 Upright Bike
Now here comes the smoothest and most quiet ride in its class – the B94 Upright Bike. The B94 is economical, convenient, and easy to operate. It is an excellent bike for anyone looking for different workout options on a machine similar to the one you will see in an elite gym. It provides unmatched comfort with its adjustable gel seat and has a heavy-duty steel frame construction making it so durable. It has a USB port for charging devices as well as Bluetooth audio speakers.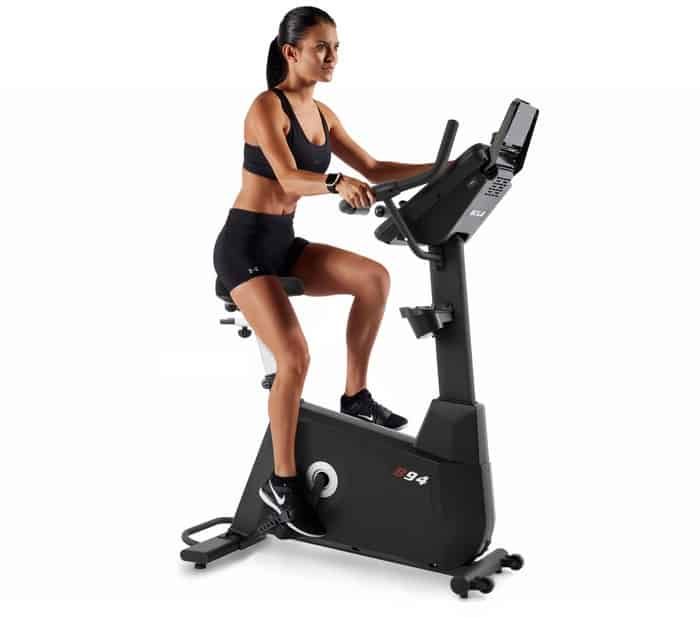 The 9'' LCD is bright, clear, and easy to read and has ten preset programs from hill to heart rate resistance levels that you can customize to help you achieve your fitness goals. You can stay comfortable during the most challenging workouts with its cooling fans and an accessory tray for storage and transport wheels for smooth transport. It is the perfect combination of economic and quality, having everything the more expensive bikes offer.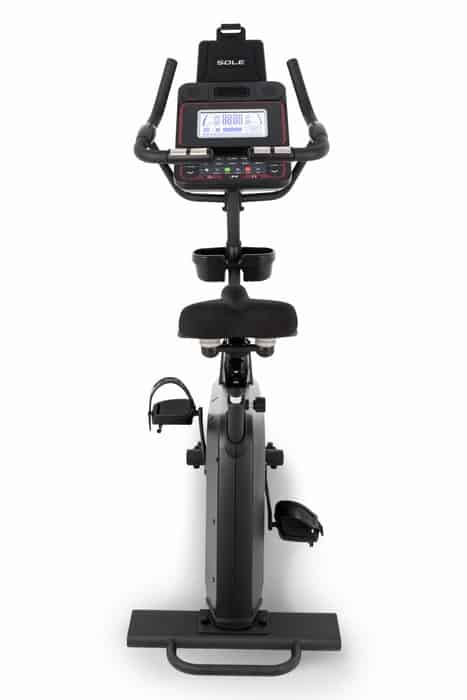 LCB Upright Bike
The LCB is a bit like the B94 in some ways, but it has a few distinctions to offer. It has all the bells and whistles at an economical price. One of its best features is the 40 levels of resistance with a 30 lb. flywheel that makes navigating resistance levels smooth and straightforward. It has six preset programs to help pump up your fitness adventure and integrated technology to track your development.
The LCB has a 10.1'' LCD screen that renders real-time progress monitoring of every significant fitness statistic, and it also has Bluetooth technology. You can adjust the seat (either vertically or horizontally), as well as the pedals to give you the most comfortable ride. It also has a cooling fan and accessory tray but has no mp3 port and built-in speakers. It has two warranty and guarantee options for residential and light commercial.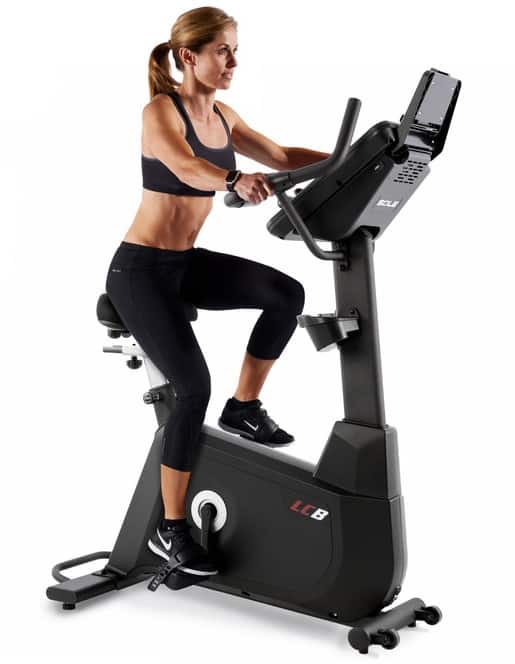 LCR Recumbent Bike
If you want to stay in shape without the risk of pain, the LCR Recumbent Bike is for you. It is the most useful recumbent bike allowing a 12-position adjustable seat and oversized pedals for convenience. It is made of a heavy-duty steel frame with an aluminum finish and a 30 lb. flywheel that provides a quiet, smooth ride. It offers 40 different levels of resistance while relieving back pain.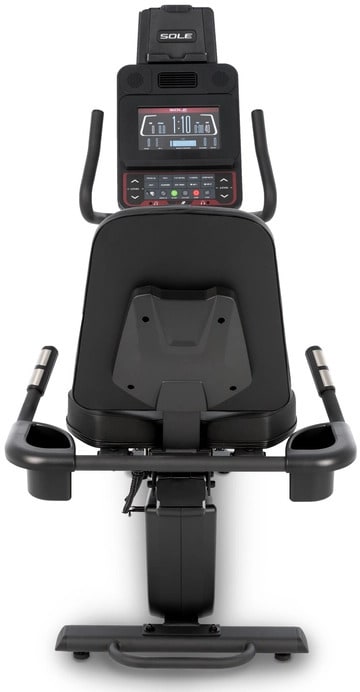 The Sole LCR is ideal for light commercial environments, including physical therapy offices and fitness studios. It has adjustable seating and foot pedals, built-in speakers, a 10.1'' LCD screen, and various hook-ups for all kinds of entertainment options.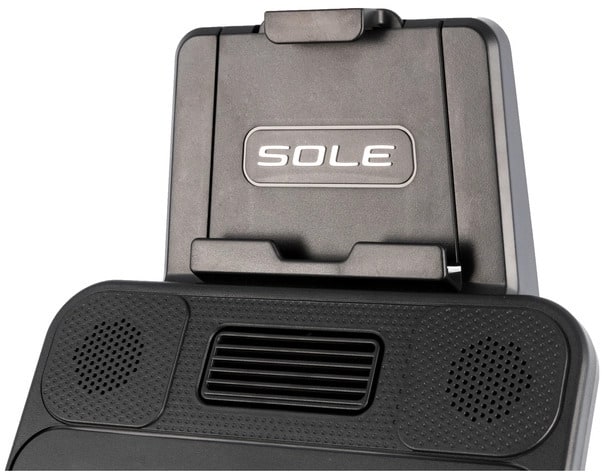 Sole Bikes Review – In Summary
That's our review of Sole Bikes.
Sole Fitness exercise bikes are overall high-quality, having a heavy-duty steel frame with an aluminum finish. Most of them have a bright LCD, adjustable seat and pedals, integrated console, heavy flywheels, and many other features. They are ideal both for home use and commercial fitness centers for rehabilitation or intense bike trips.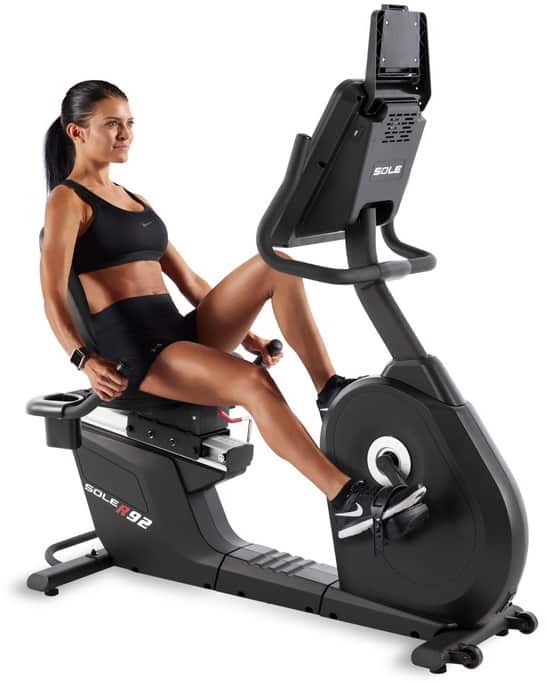 Photo Credits
Product photos on this page are property of Sole Fitness.
This website is not affiliated or associated with CrossFit, Inc. CrossFit is a registered trademark of CrossFit, Inc.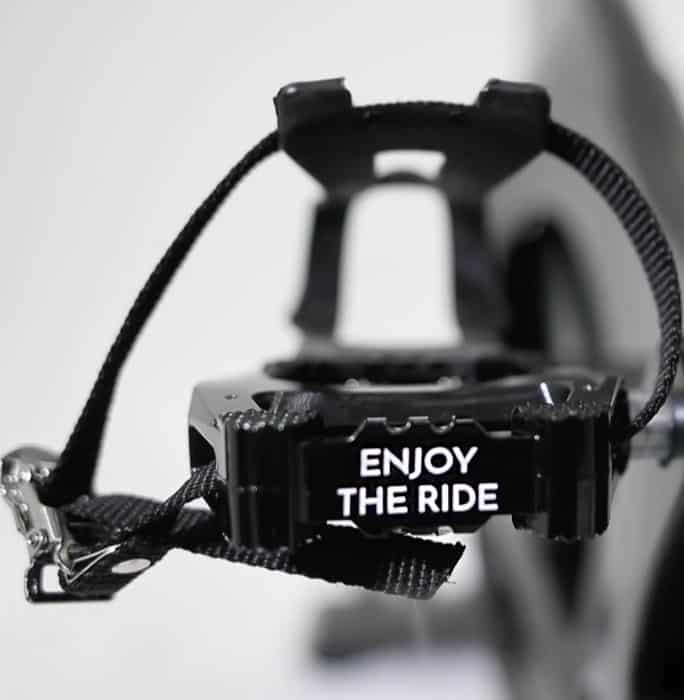 Affiliate Disclaimer
We are an affiliate of Sole Fitness and others that sell this training gear. If you buy clothing or other training gear after clicking the links in this article, we receive a small commission at no extra cost to you. This helps us to bring you in-depth information and content on these great training products.