Let's take a look at the Rogue Stocking Stuffers for Christmas 2022.
Stocking stuffers is one of the reasons why this holiday season is fun and exciting. Though small, they bring great joy and excitement to everyone receiving them. If you have already run out of ideas on what to give this time, let us relieve your stress and consider these stocking stuffers we listed for you.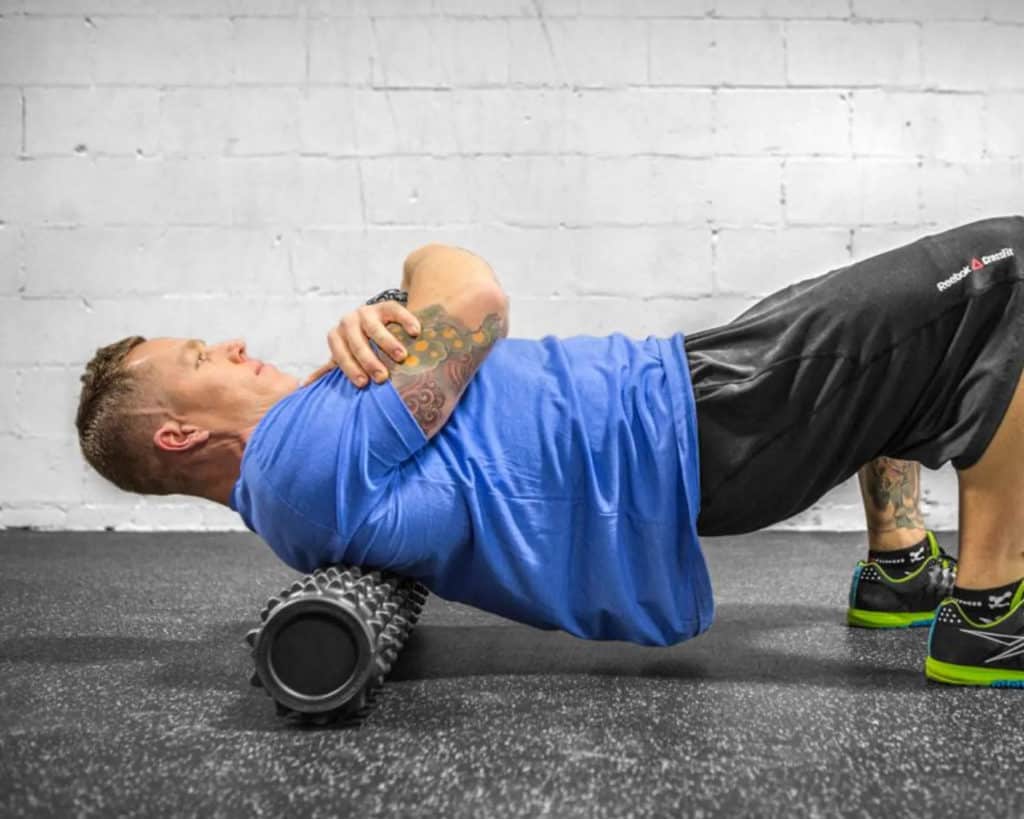 Gift Ideas for 2022, from Rogue (Great for CrossFit!):
Rogue Stocking Stuffers 2022 – Part II – Overview
Oh, what a lovely way to wake up in the morning and see your stocking filled with surprising items. How lovelier it would be when you realized they are not your usual goodies. They are filled with these well-thought-of items different from what you received last year.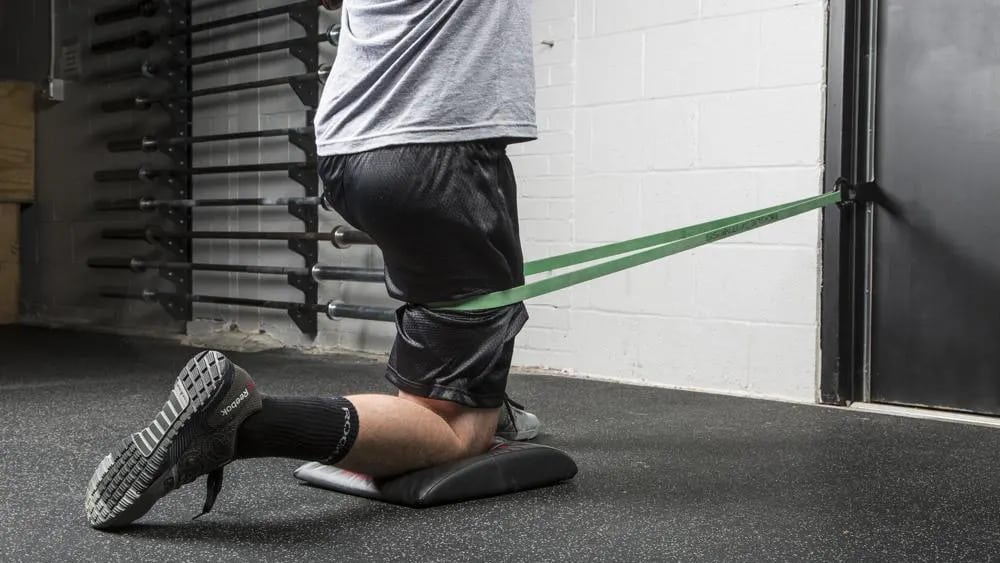 Here, we listed fitness items and gear that will be loved not only by your family, relatives, friends, and co-workers but will also be useful in the coming years. These items range from $5.50 to $55.00, and we have shorts, shirts, bands, belts, straps, and more.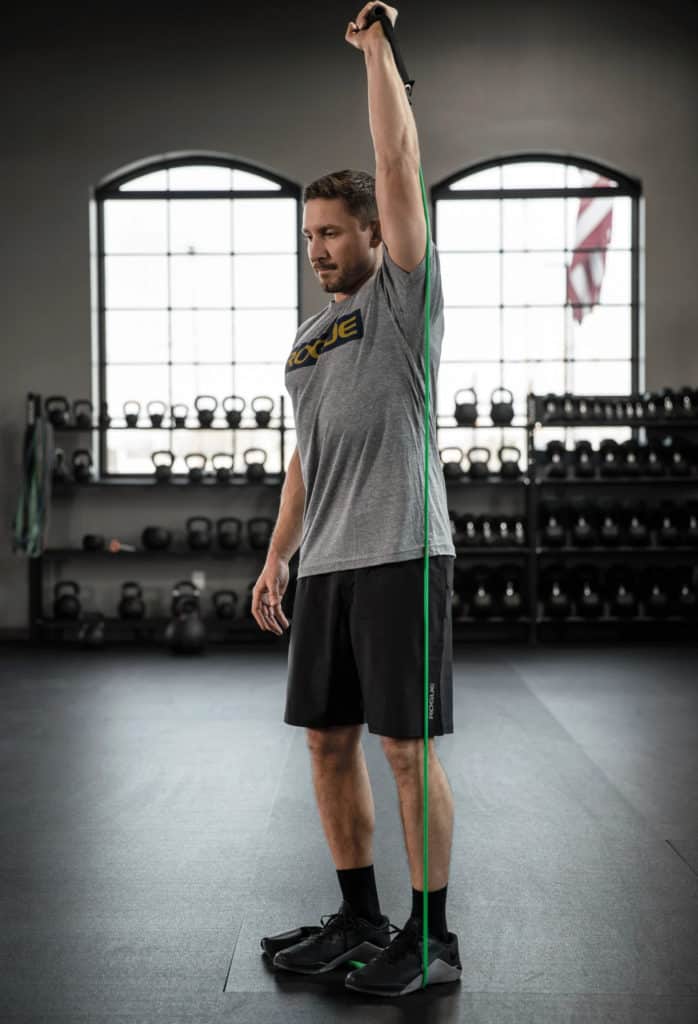 Rogue Basic Hoodie
The Rogue Basic Hoodie offers soft and superior comfort without restraining your movement with its premium cotton-poly fabric.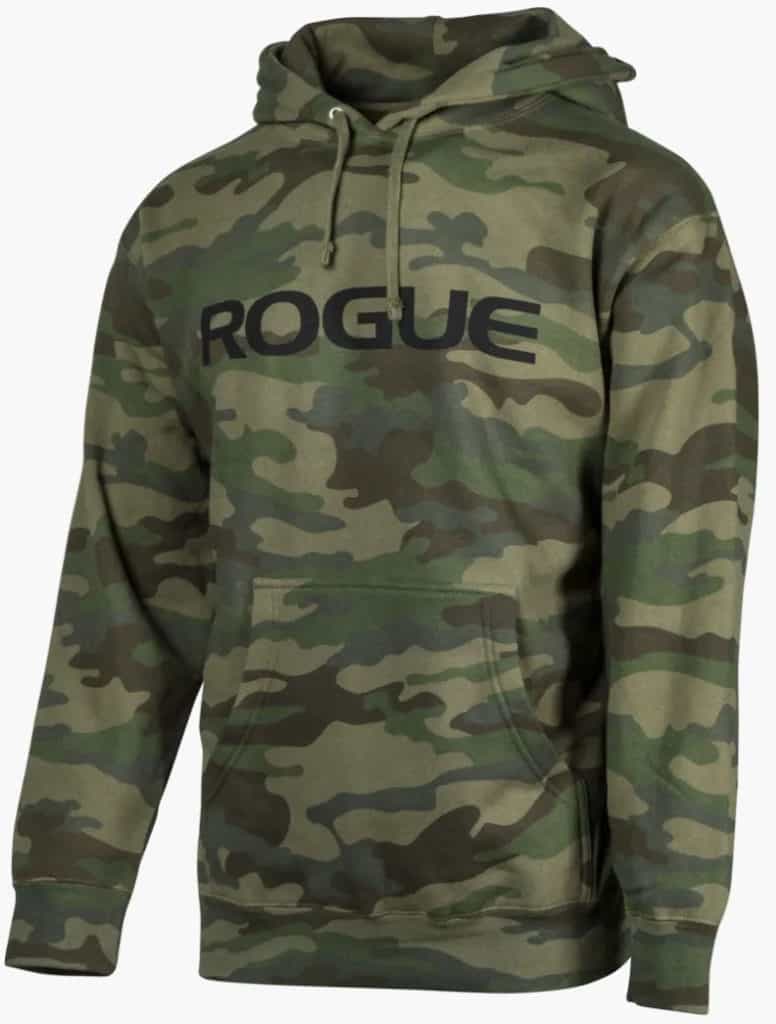 It is made from 7% cotton and 30% polyester and highlights the classic Rogue logo across the chest. It is available in different colors and sizes from Small to XXL.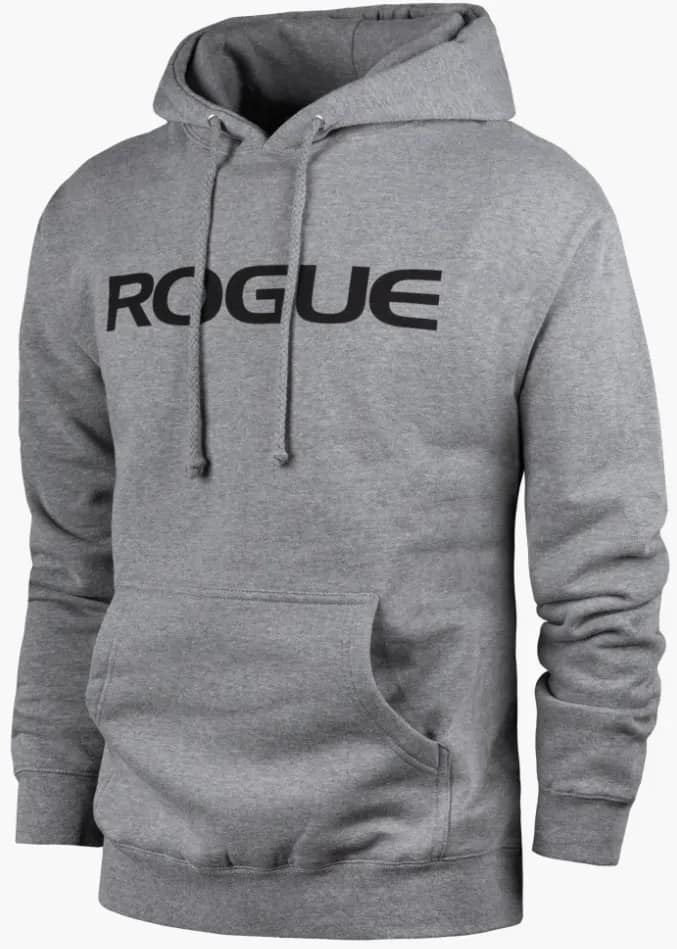 Rogue Tube Bands
Rogue Tube Bands are quality-made, conveniently portable, and practical for the gym or home use. They are functional mobility bands made from latex-based elastic with textured-grip handles at both ends.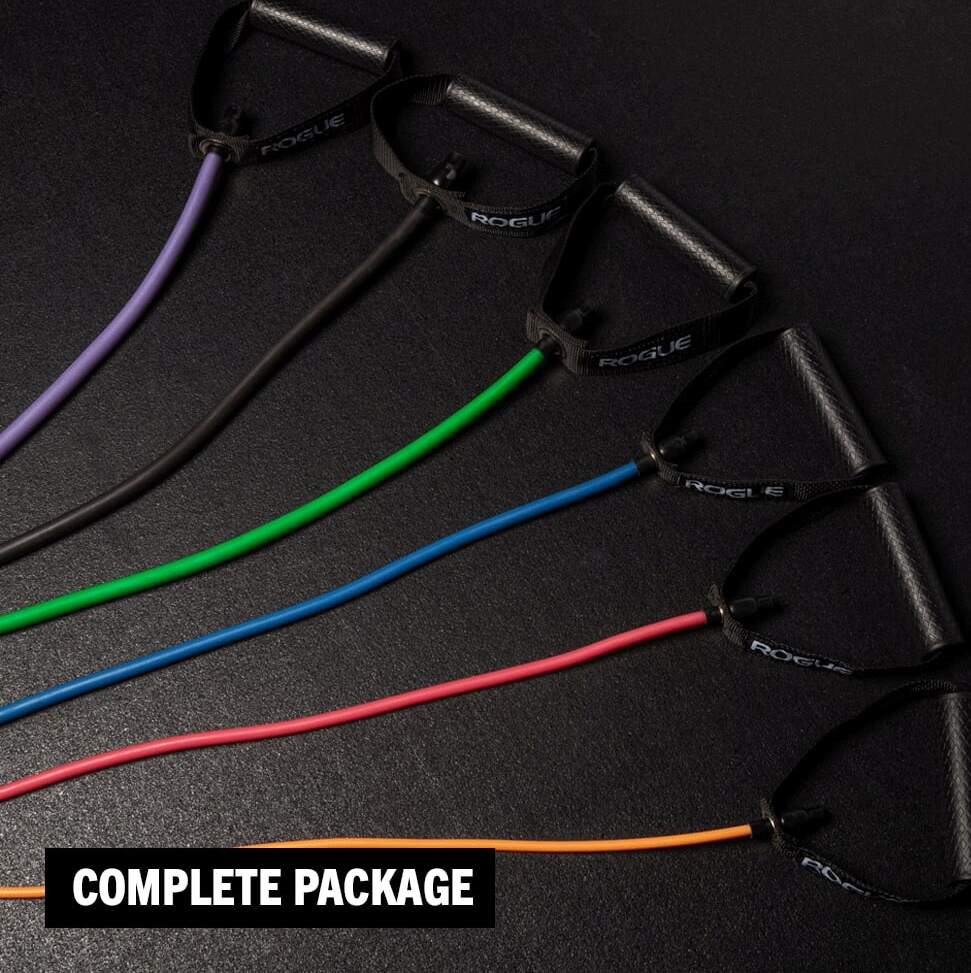 These resistance bands feature a base length of 48", providing incrementally greater resistance as it is stretched. They have six resistance options, from minimal/beginner to over 60 LBS of resistance, with the Super Heavy Tube Band.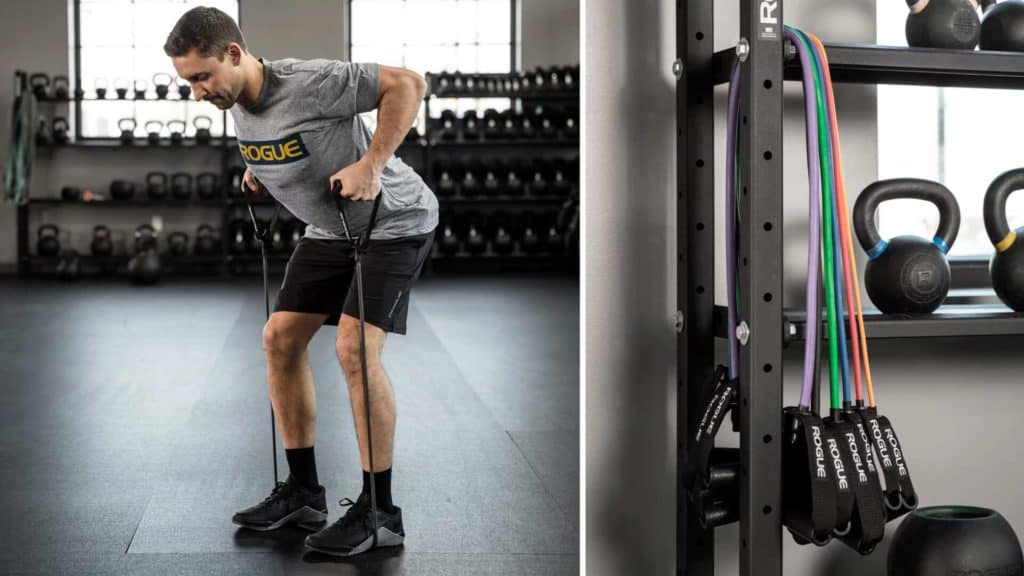 Rogue Echo Lifting Belt
Echo Lifting Belt is made from authentic leather measuring 4″ in width and 10MM in thickness, with five length options to choose from. The leather is a bit rigid and will need some break-in time, but it has outstanding reliability in securing the abdominal muscles and lower back on various lifts.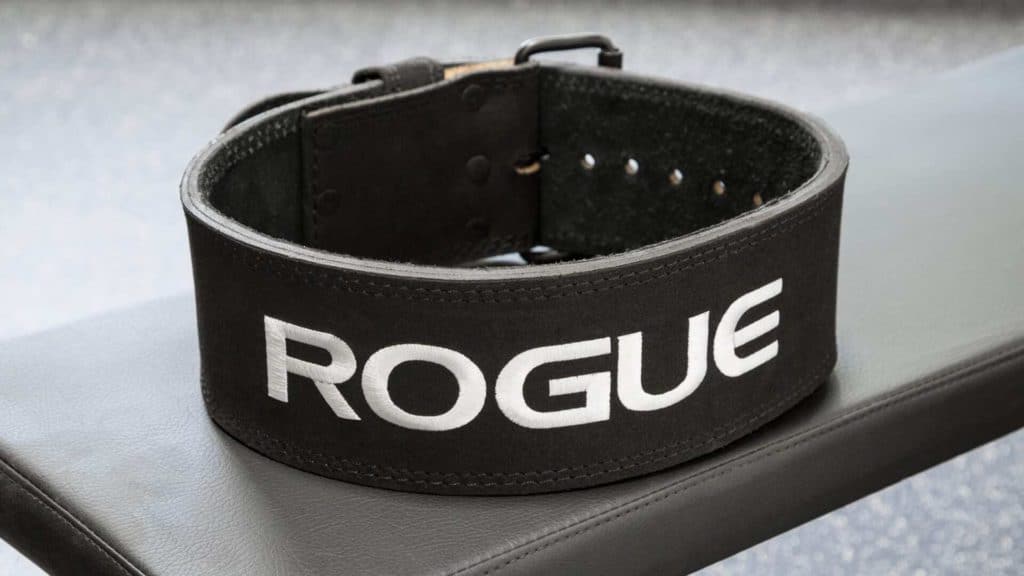 All belt sizes include ten precision-spaced holes and a single-prong buckle design for comfortable custom tightening and excellent comfort and support. It comes in black with the Rogue logo in white.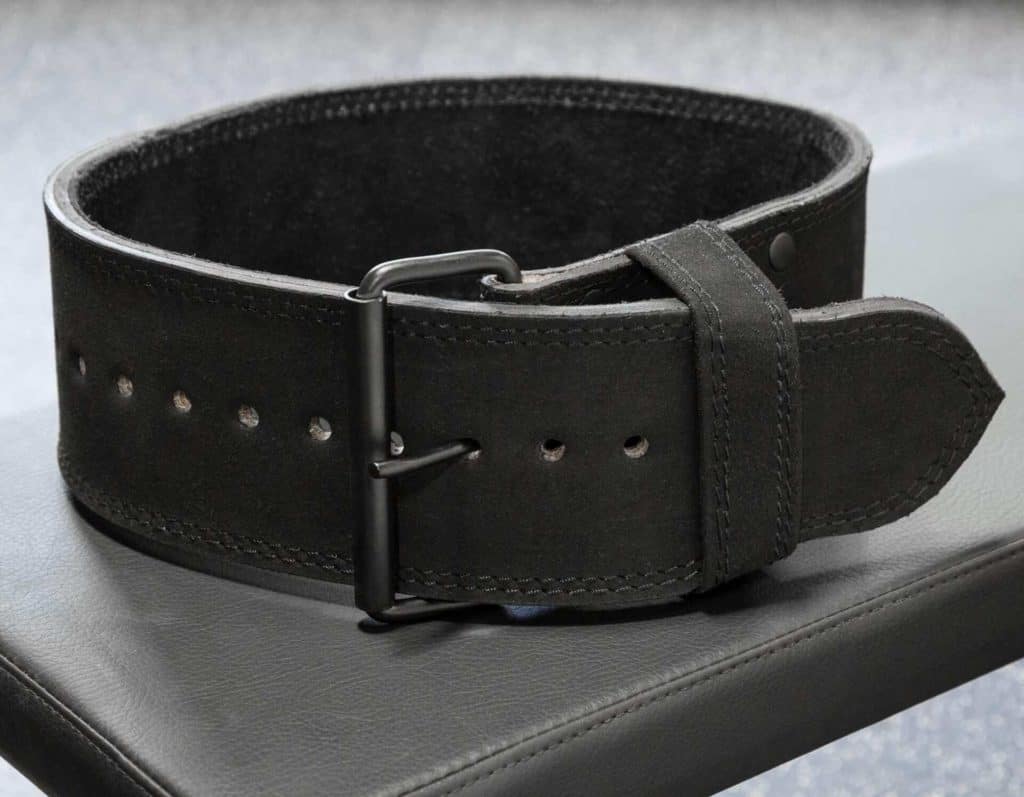 WOD Toys – Kid's Barbell and Plates
The Kid's Barbell and plates from WOD Toys are specifically made for children three and up from safe, durable plastic. These introduce your children to lifting and allow them to load the bar themselves using WOD Toys' exclusive mini bumper plates and collars.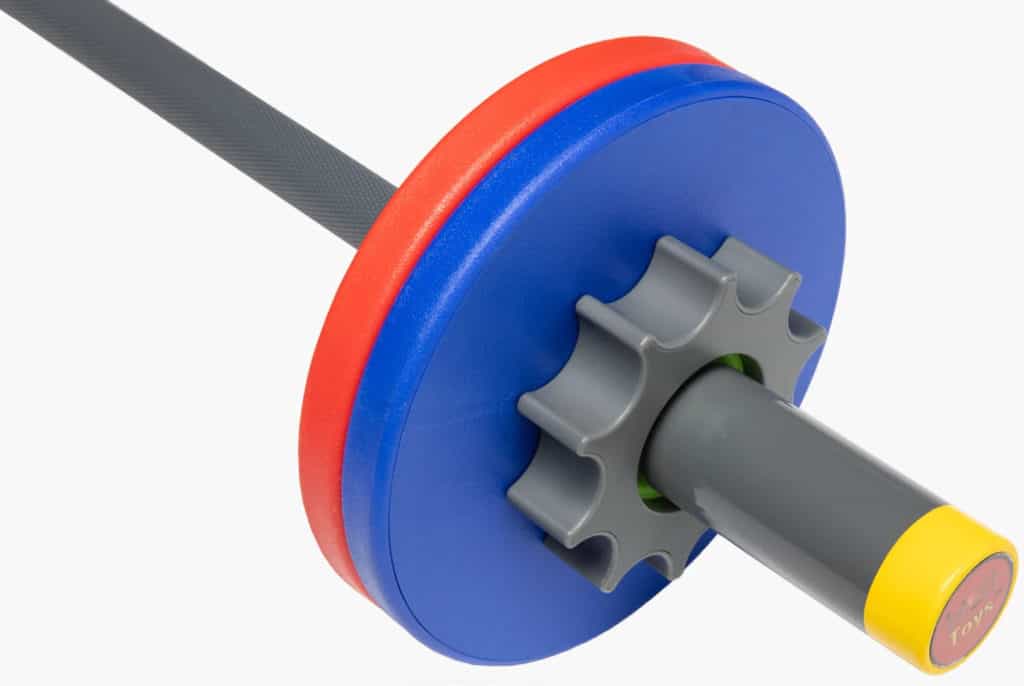 The 36" long, 2.2LB Barbell Mini comes standard with four loadable plastic plates (two red, two blue) and two collars. Additional plates (sold at an extra cost) can be loaded to achieve a full capacity of 12 plates per bar.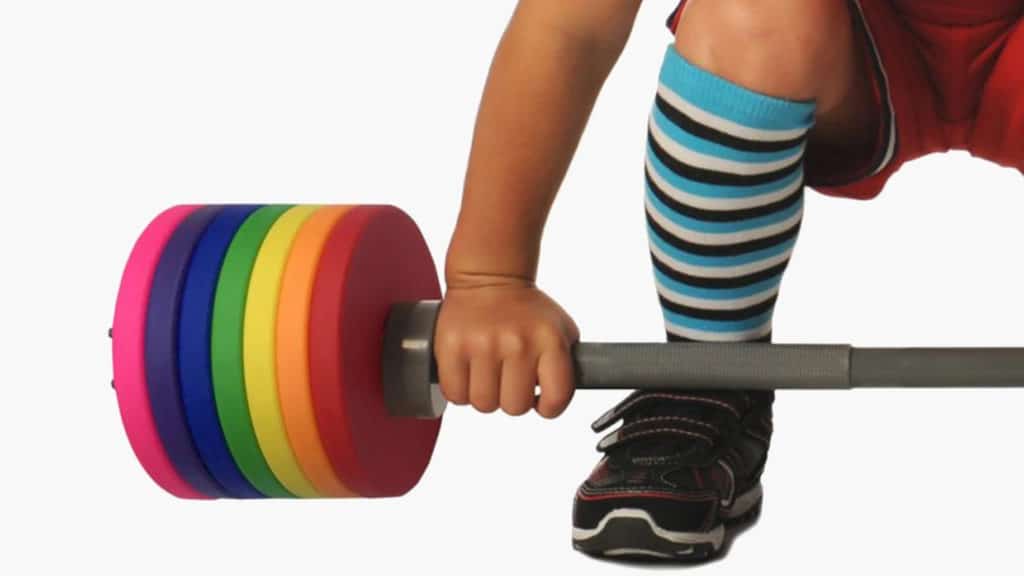 Rogue Basic T-Shirt
Made in the USA, the Rogue Basic Shirt highlights a lightweight 50% polyester and 50% cotton construction with a slim/athletic fit.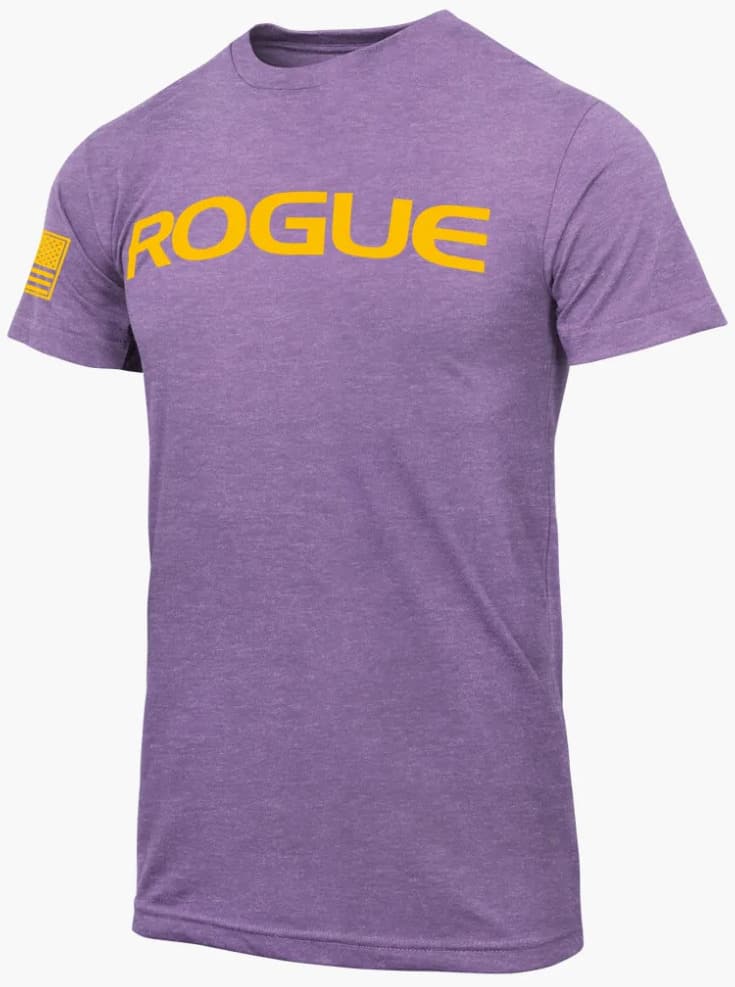 It offers sufficient breathability and range of motion for the gym with plenty of comfort for casual wear. This classic has a Rogue logo on the chest and is available in various colors and sizes.
Rogue Fight Shorts
The Rogue Fight Short is a two-way stretch short with new color schemes and official Rogue branding. It has an updated design made from 100% polyester with a 3.5" side slit and ventilation for outstanding comfort and range of motion.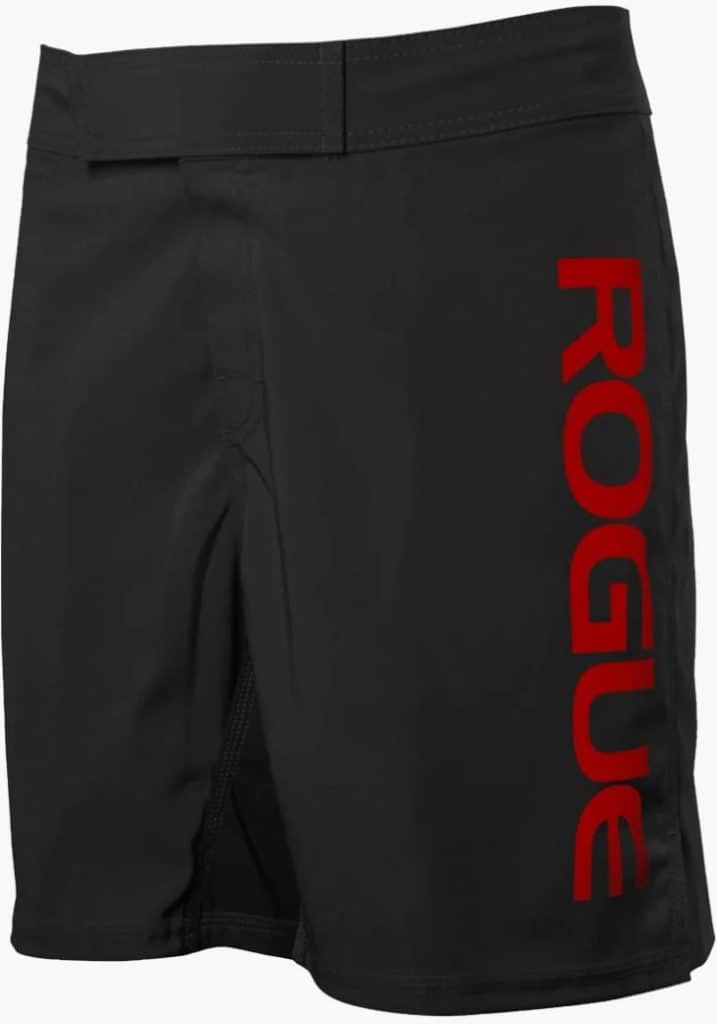 This men's fighter short is made in the USA and has a stealth hip pocket for cash, keys, or phones.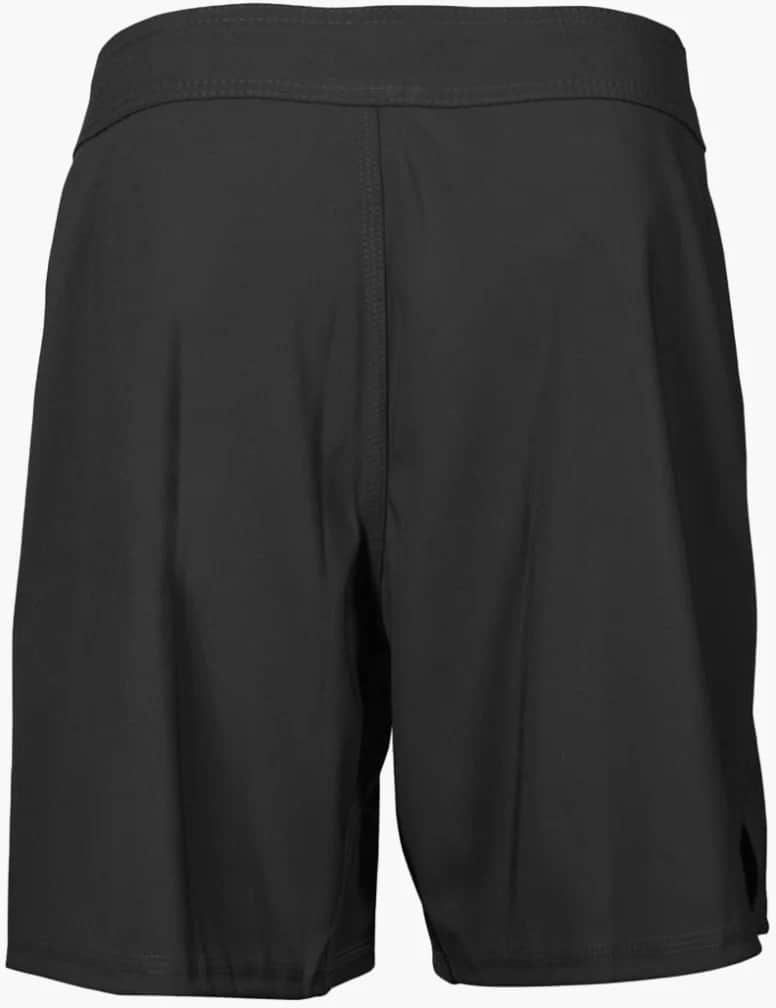 Rogue Door Strap
The Rogue Door Strap is entirely made in Columbus, OH, from a double zig-zag stitched, black nylon webbing and measures wide and 10″ long. It gives you a simple, portable solution for dynamic mobility work and stretching exercises. This strap only needs a solid door that closes tightly, and you're good to go.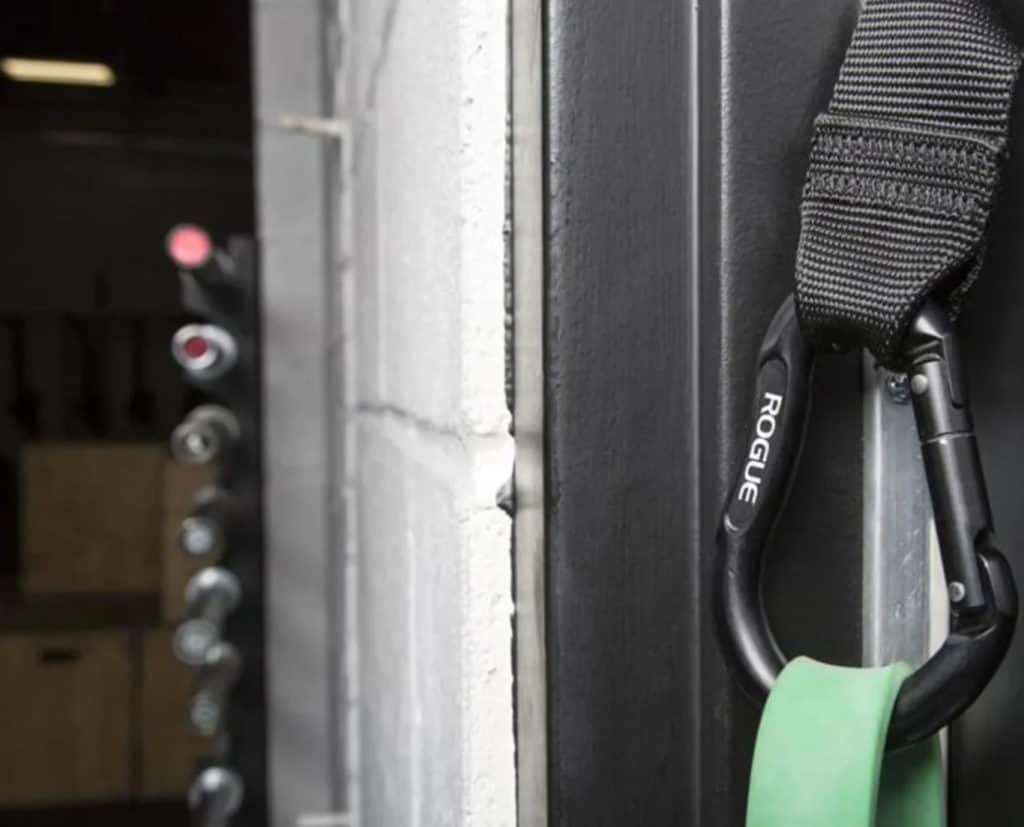 One end of the strap is fastened to a heavy-duty, black steel carabiner (American-made), while the other highlights a sewn together from seven layers of black webbing. The strap is durable enough to sustain most of the same exercises you'd perform with your mobility bands in the gym and won't damage the door or scrap its paint.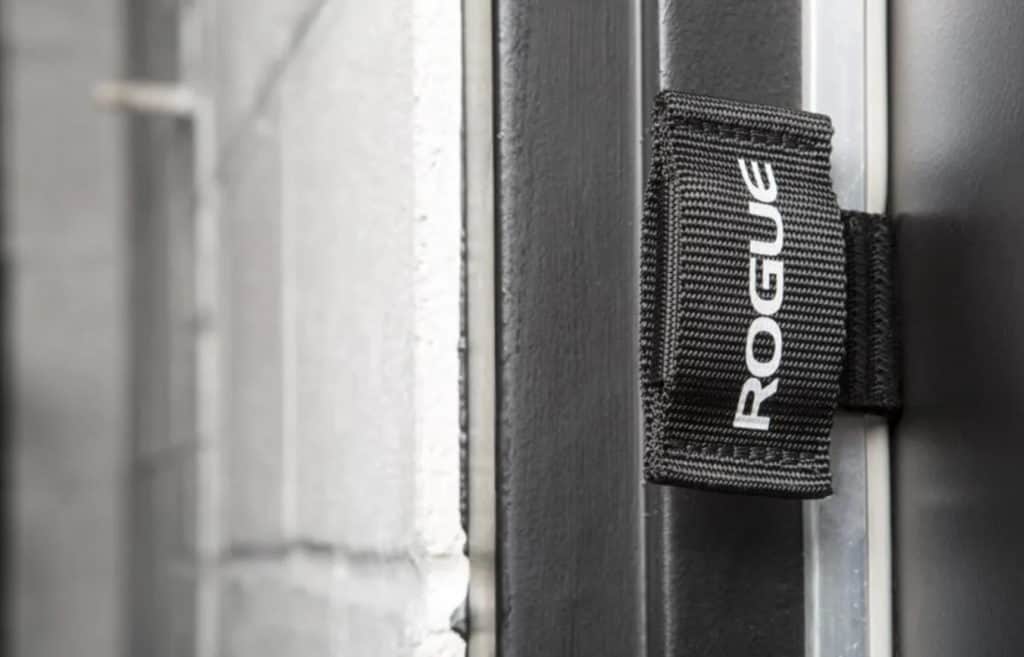 Mat Fraser Hard Work Pays Off (HWPO) Patch
This exclusive Rogue patch is inspired by 5x "Fittest Man on Earth" and longtime Rogue athlete Mat Fraser. It has the American flag and "Hard Work Pays Off" slogan stitched in white on a black backdrop.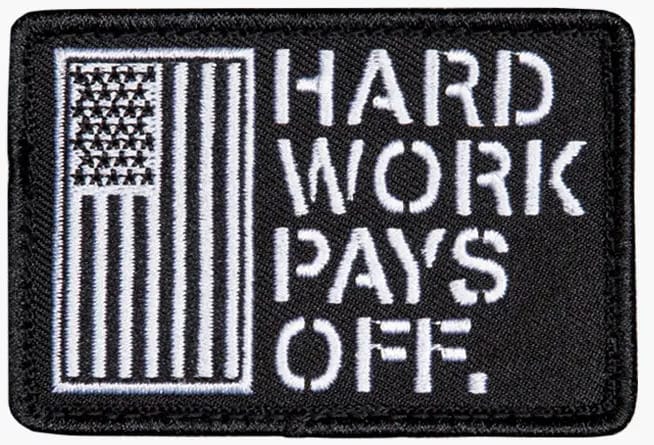 This patch has a convenient hook backing and complements a jacket, cap, rucksacks/backpacks, and weight vests.
Rumble Rollers
The RumbleRoller is a scientifically engineered mobility device created to copy thumb-like, deep-tissue massage pressure. This helps to break up knotted muscle fibers, lessen muscle tension, and reduce tightness. More aggressive than other rollers, this tool can get deeper into the muscle fascia to reach the toughest trigger points. The Rumble Roller comes in three sizes: Compact (5" diameter x 13" length), Mid-Size (5.5" x 22"), and Full-Size (6" x 31").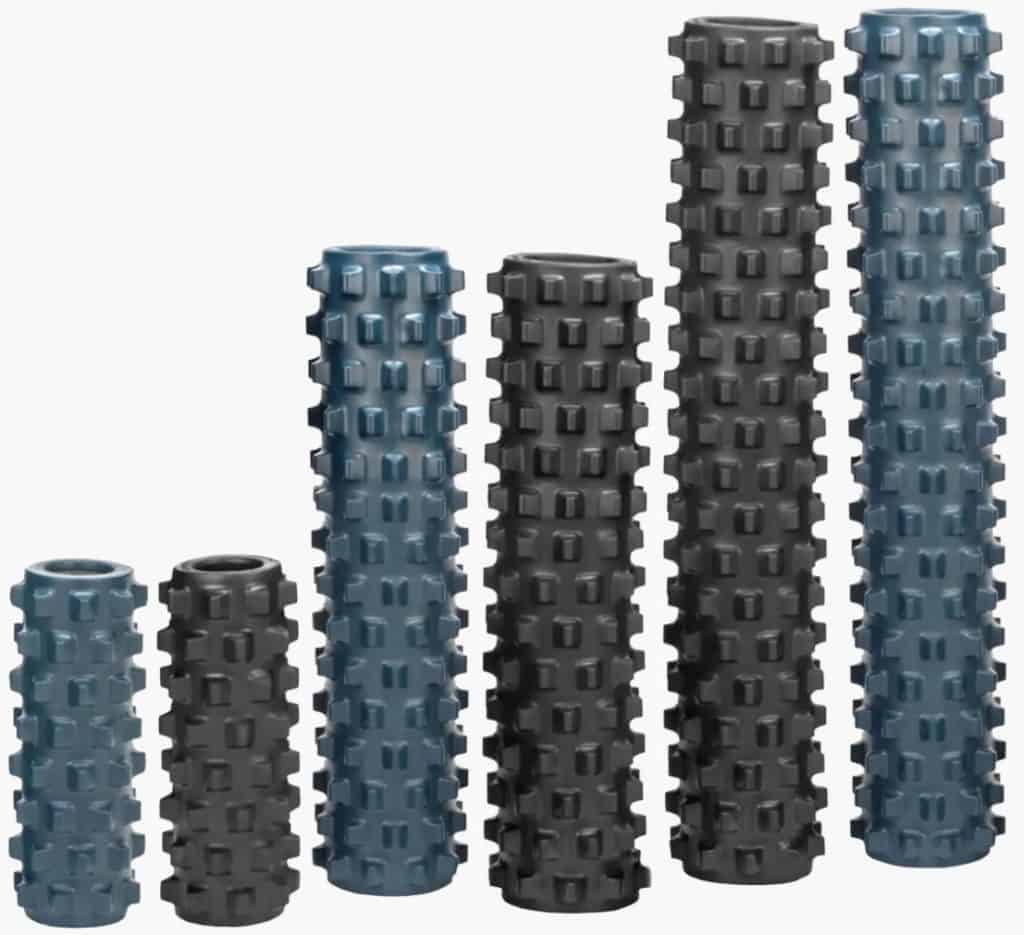 The design also comes in two variations of firmness:
Original – Blue
Firm but flexible bumps
Closest to mimicking real thumb pressure
Great for all body parts, and works better around bony areas
Recommended for beginners switching over from traditional foam rollers, as well as experienced users
XFirm – Black
36% firmer than the original RumbleRoller
Helps with breaking up deeper, more dense muscle tissue knots
Only recommended for experienced users with especially dense muscle tissue that doesn't respond to normal massage pressure. This model does dig deeper into thicker muscles, but may be too painful to use on some body parts.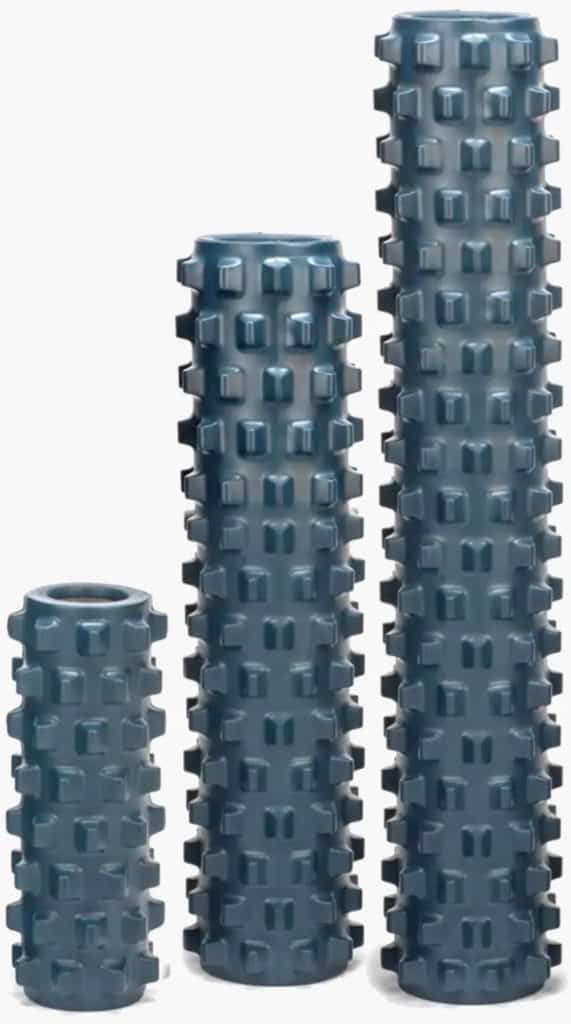 Fat-Gripz
The Fat-Gripz immediately turns standard barbells and pull-up bars into axle bars (thick bars). It is made from a military-grade, high-density compound and fits most dumbbells, pull-up bars, and cable attachments, doubling the thickness for a greater test of arm and grip strength.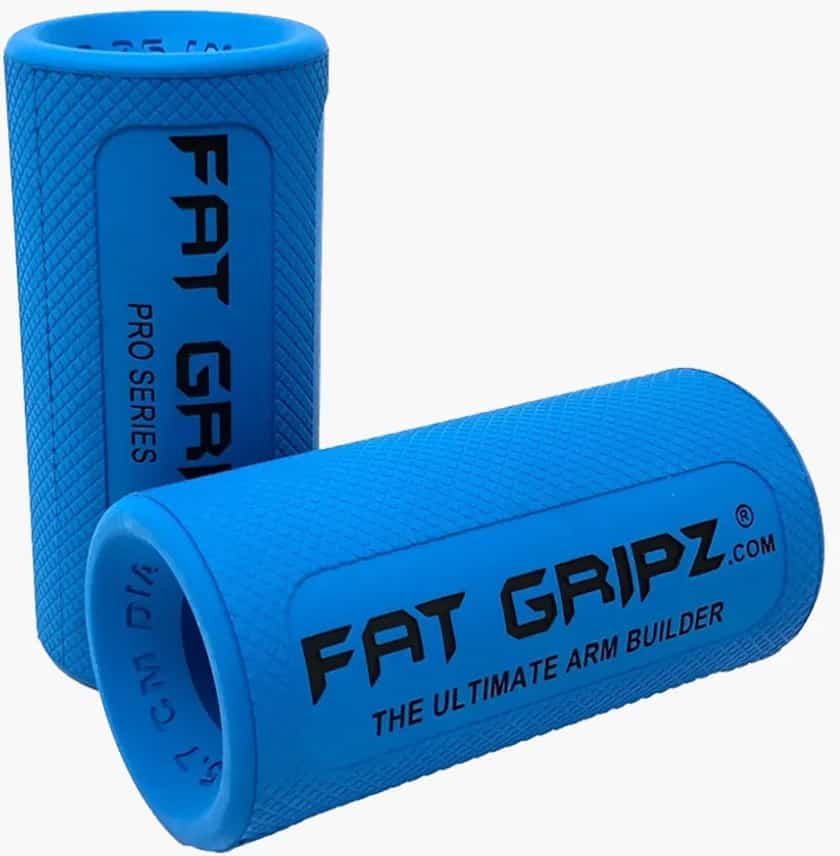 It is used in Olympic lifts, pull-ups, farmers' walk, and more, and unlike an entire axle bar, Fat Gripz fits well in your gym bag when traveling. Fat Gripz holds to the bar firmly like a clamp once connected and won't compress even if you're deadlifting excessive loads.
Rogue Stocking Stuffers 2022 – Part II – In Summary
That's our close-up look at the Rogue Stocking Stuffers 2022 – Part II.
Show your love and appreciation to your family, friends, and co-workers with these stocking stuffer gift ideas from Rogue. They are useful, fun, thoughtful, and affordable. Combine the HWPO Patch and a tube band in one stocking if you want, and encourage your loved ones to take their fitness to the next level next year.
Looking for more options? Check out these other great products:
Rogue Gift Ideas for Christmas 2022
or
CrossFit Gift Ideas for Valentine's Day
More products from Rogue Fitness.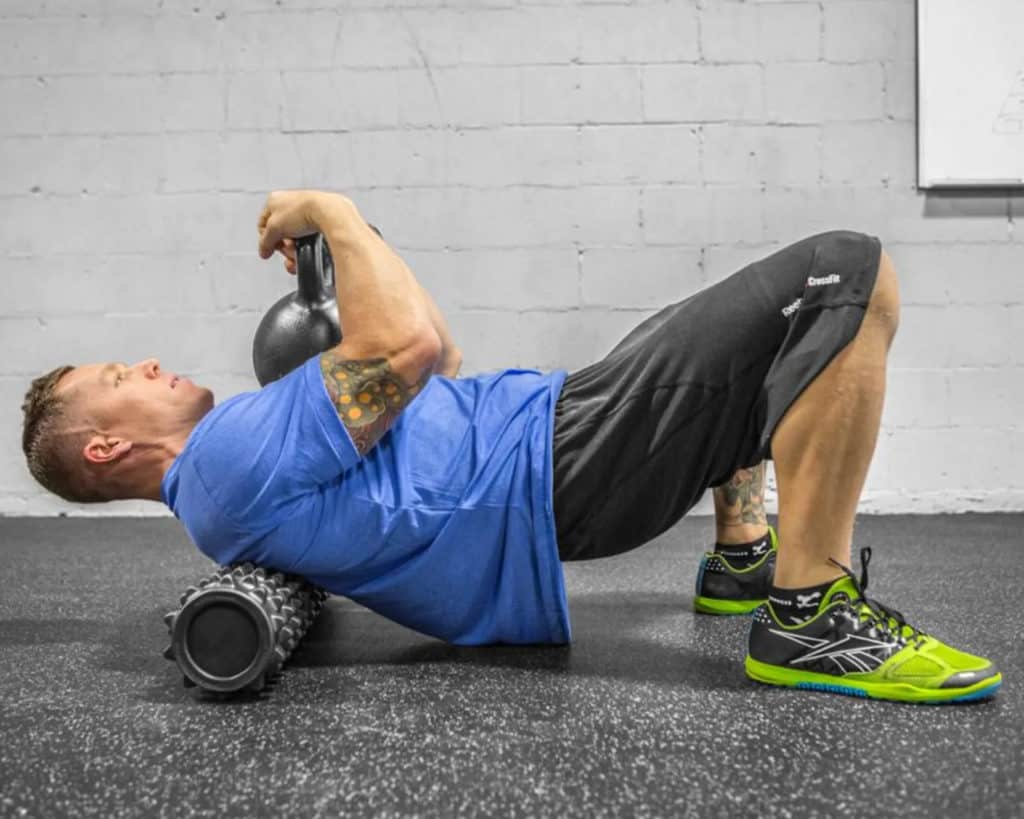 Photo Credits
Product photos on this page are property of Rogue Fitness.
This website is not affiliated or associated with CrossFit, Inc. CrossFit is a registered trademark of CrossFit, Inc.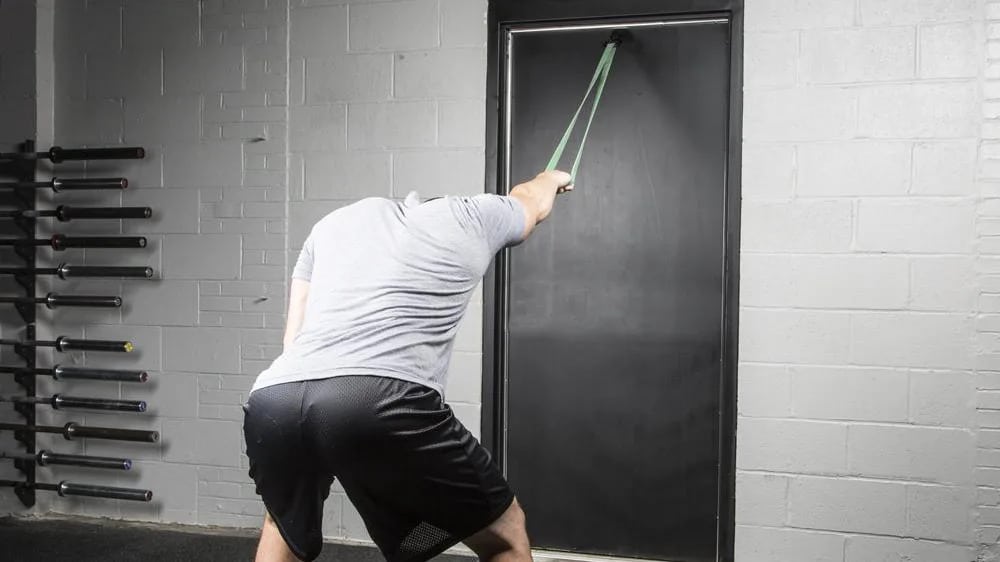 Affiliate Disclaimer
We are an affiliate of Rogue Fitness and others that sell this training gear. If you buy clothing or other training gear after clicking the links in this article, we receive a small commission at no extra cost to you. This helps us to bring you in-depth information and content on these great training products.