It's that time again – Reebok is launching new colorways of the Reebok Nano 9 for March 1st, 2020.
Here's White / Matte Gold / Pure Grey 2 for Women (Product code FV6073)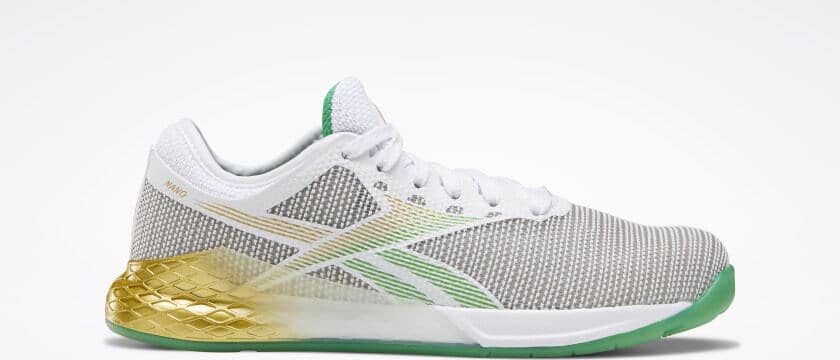 And here's White / Matte Gold / Pure Grey 2 for Men (Product code: FV6074)
Here's where you can get these shoes (They go on sale March 1st, 2020):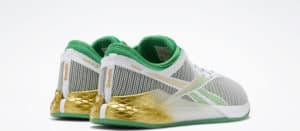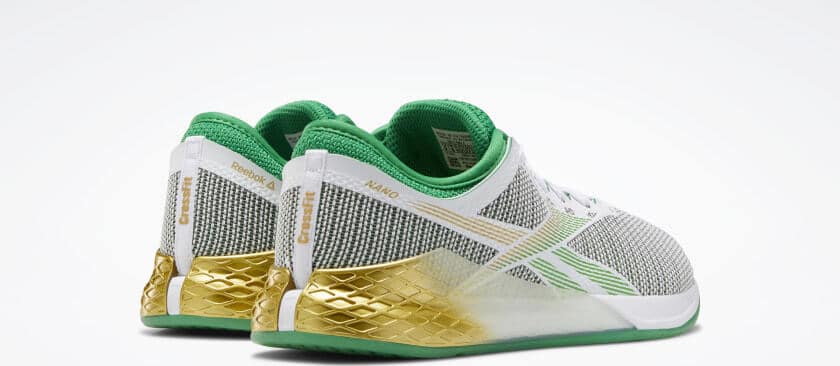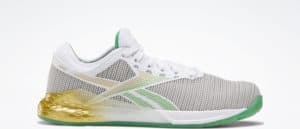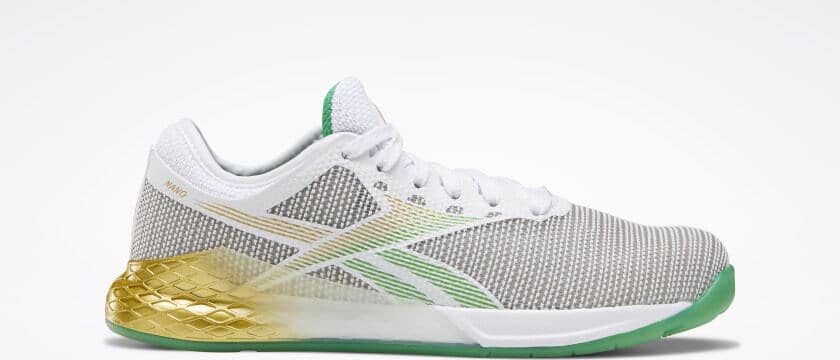 What's so great about the Reebok Nano 9?
It's the shoe that combines performance in the WOD with all-day wearability.
It was also built for the CrossFit community, by the CrossFit community – and you can see that it proudly bears the CrossFit name.
The Nano 9 was re-engineered to take your training outdoors and in the real world – and not just in the box.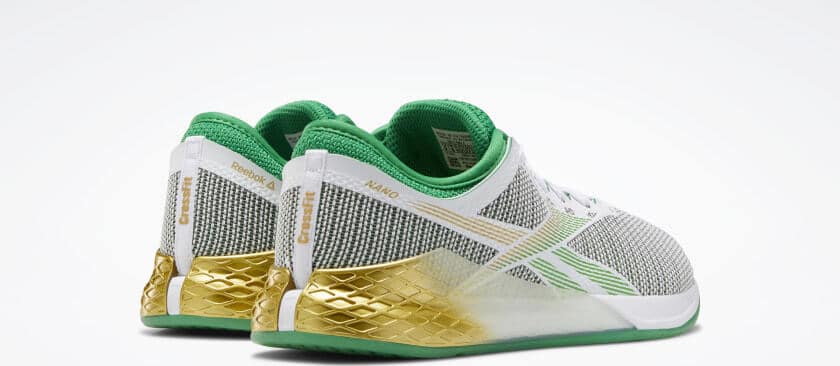 This version of the shoe has a Flexweave upper – that's the part that covers your foot.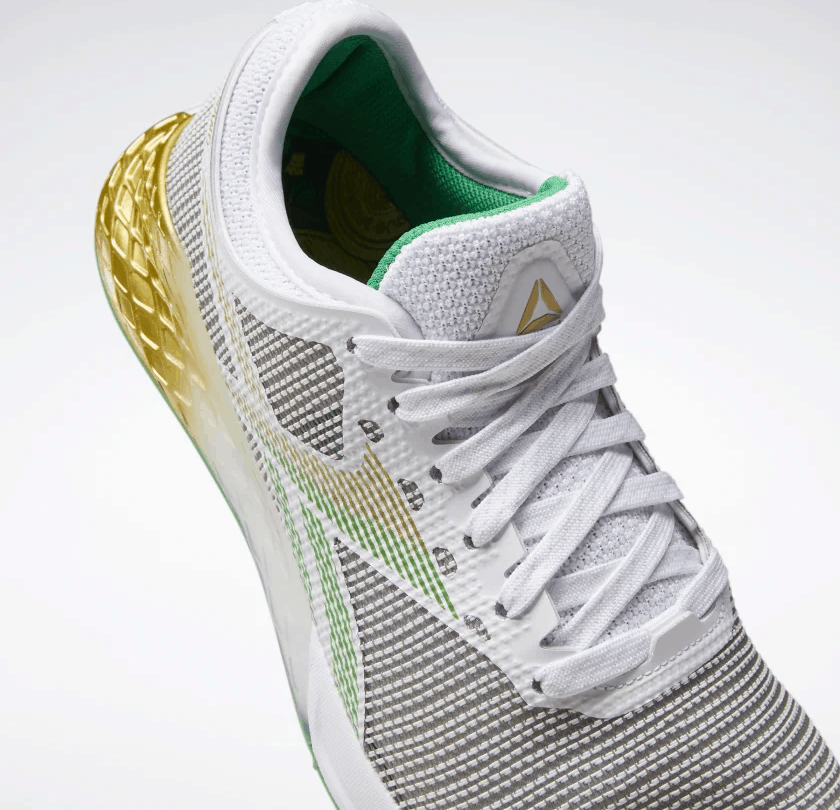 It is a light-weight synthetic material that uses a figure-8 weave to provide both toughness and breathability.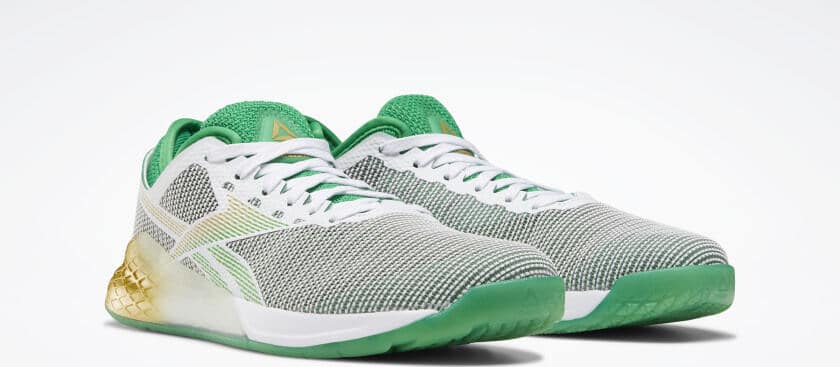 This version of the shoe (as compared to the Reebok Nano 8) has a midsole that offers additional cushioning to support you during sprints and short runs.
(These are definitely CROSS TRAINING shoes – so they don't have the massive amounts of cushion that you would find in a running shoe.)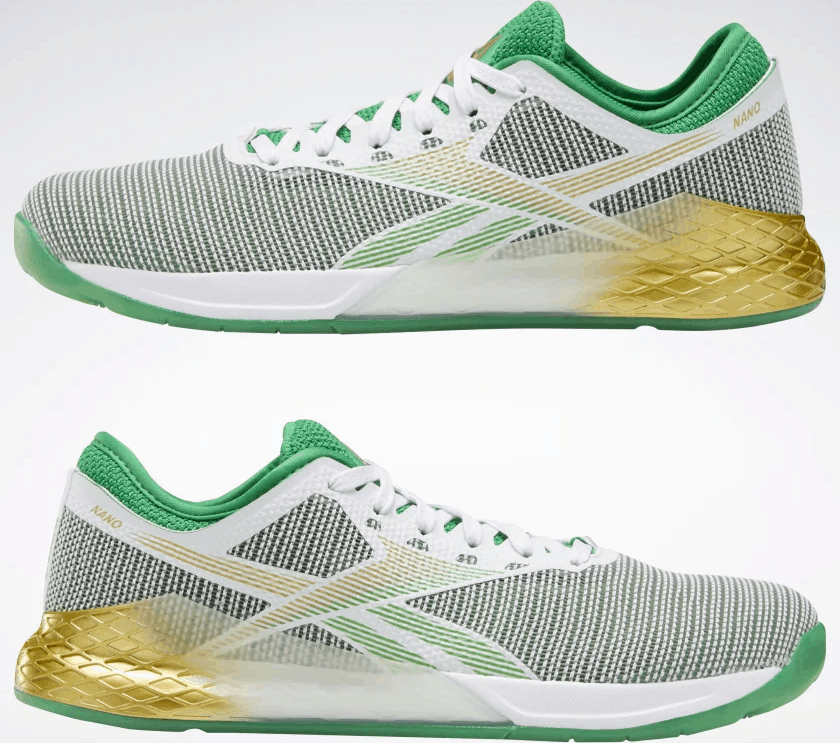 But that's ok because the CrossFit WOD requires a lot of things beyond running and sprinting.
Like what?
How about lifting heavy barbells – whether in the back squat, deadlift, or the Oly lifts?
The Reebok Nano 9 has a firm and stable heel – just like a lifting shoe.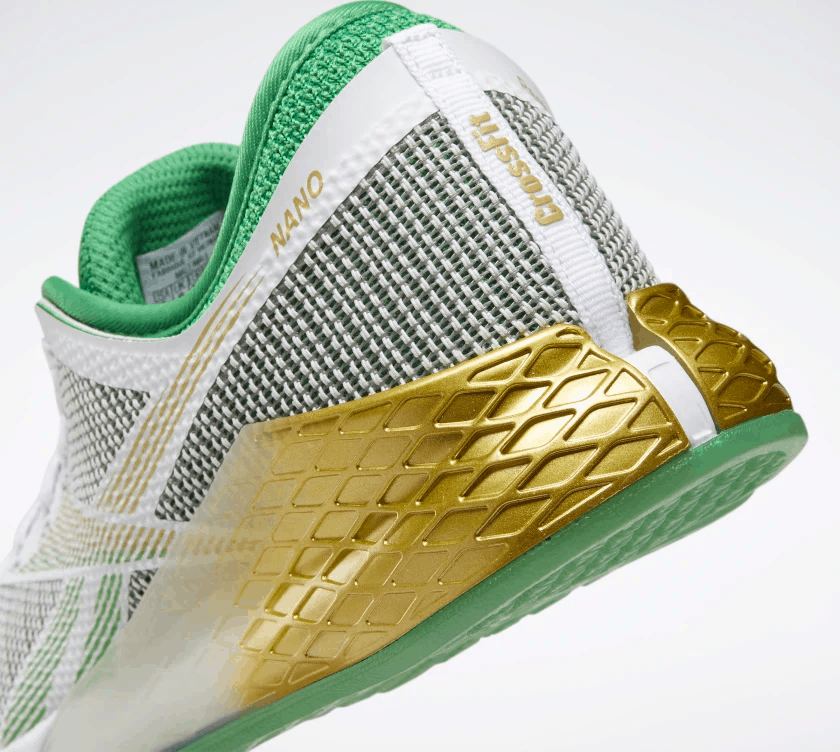 That means you can lift heavy in a safe and efficient manner.
The Reebok Nano 9 has a versatile 4 mm heel to toe drop.

That's a very mild heel raise – but it lets you do so much more in these shoes.
(Compare all this to your typical "lifter" weightlifting shoe with a 20mm heel raise.
Those are heavy, clunky shoes – and just walking around in them feels weird – forget running or jumping.
How about rope climbs?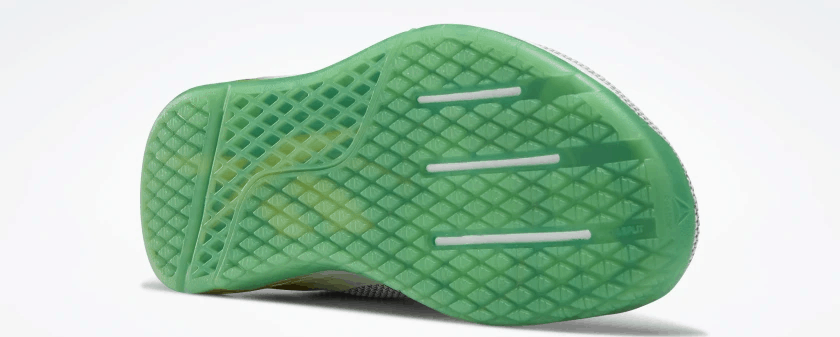 The Reebok Nano 9 sports rope-tec – that's where that super tough and durable outsole wraps up around the midfoot of the shoe – giving you the perfect place to grip a rope.
Combine that with the tough-as-nails Flexweave upper and you have a great shoe for rope climbs.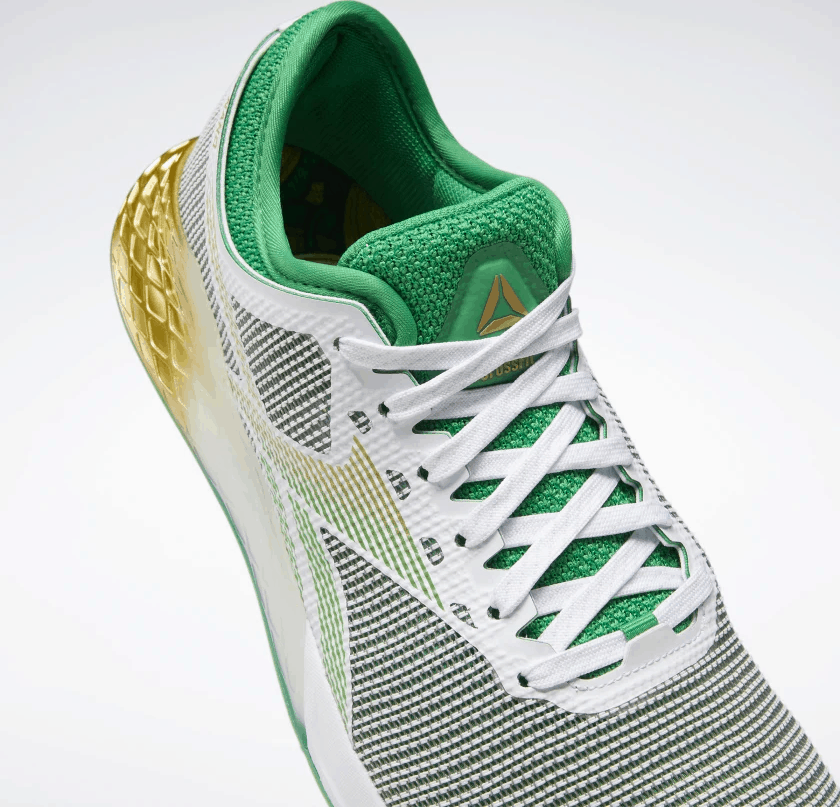 Rope climbs can SHRED a normal running shoe – the friction of the rope is like a hot knife through butter on those foam cushioned outsoles and sock-like uppers.
How about burpees, box jumps, and other high impact activities (like double-unders!)
The Reebok Nano 9 has a two-piece outsole that Reebok calls Meta-Split – and it helps with all these moves.

It's got just enough cushion for these higher impact activities – without making the shoe too mushy.
Yep – the CrossFit WOD has all of that and more.
Photo Credits
Product photos on this page are property of Reebok, Inc.
This website is not affiliated or associated with CrossFit, Inc. CrossFit is a registered trademark of CrossFit, Inc.