Check out what's new at
PUMA
.
Let's review the new PUMA FUSE Training Shoe from Puma.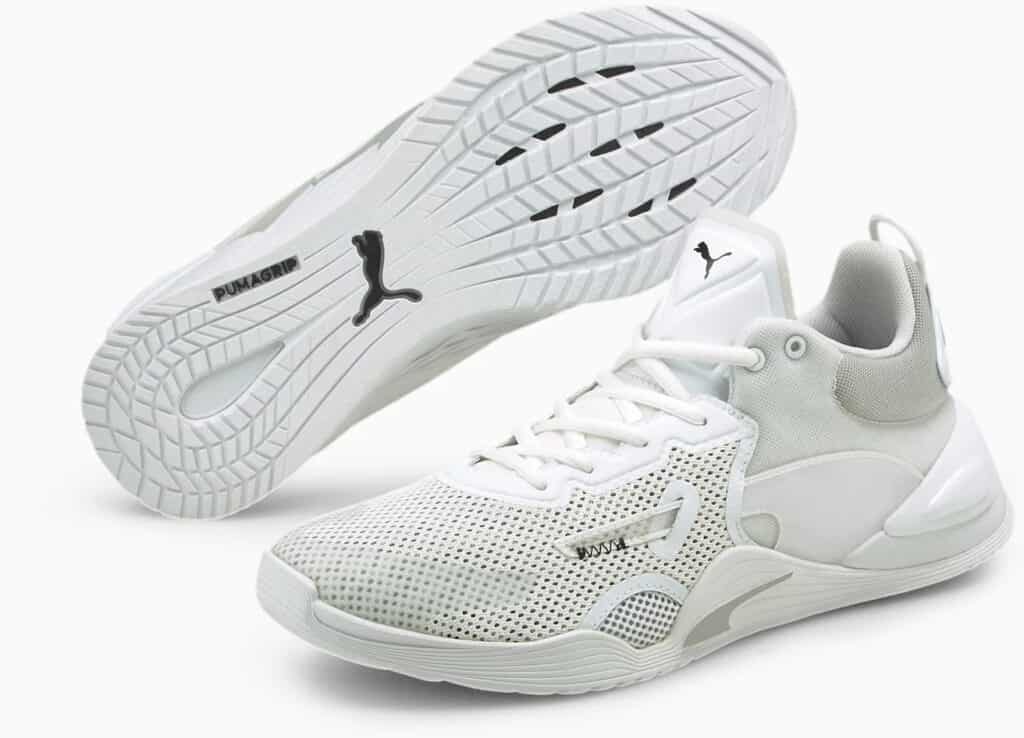 PUMA, one of the world's outstanding sports brands, launched FUSE Training Shoe having the motivation to render grip and cushioning for high-impact movements providing you a more relaxed gym experience. FUSE is PUMA's first-ever training shoe, and it blends stability and functionality. FUSE dominates the leaderboard when it comes to performance. What's wrong with showing off when you've got something to show off?
Here are some of the styles we are going to look at:
PUMA FUSE Training Shoe – Video Review on our YouTube Channel
Why read when you can watch? Check out this video from our YouTube channel:
Coming soon!
PUMA FUSE Training Shoe – Overview
Running shoes are usually as lightweight and sleek as possible, while cross-training shoes are often more active, giving more styles that are far more helpful to doing numerous strength and functional activities. This shoe fused these features, making it functional – good for running but even better for high-intensity workouts.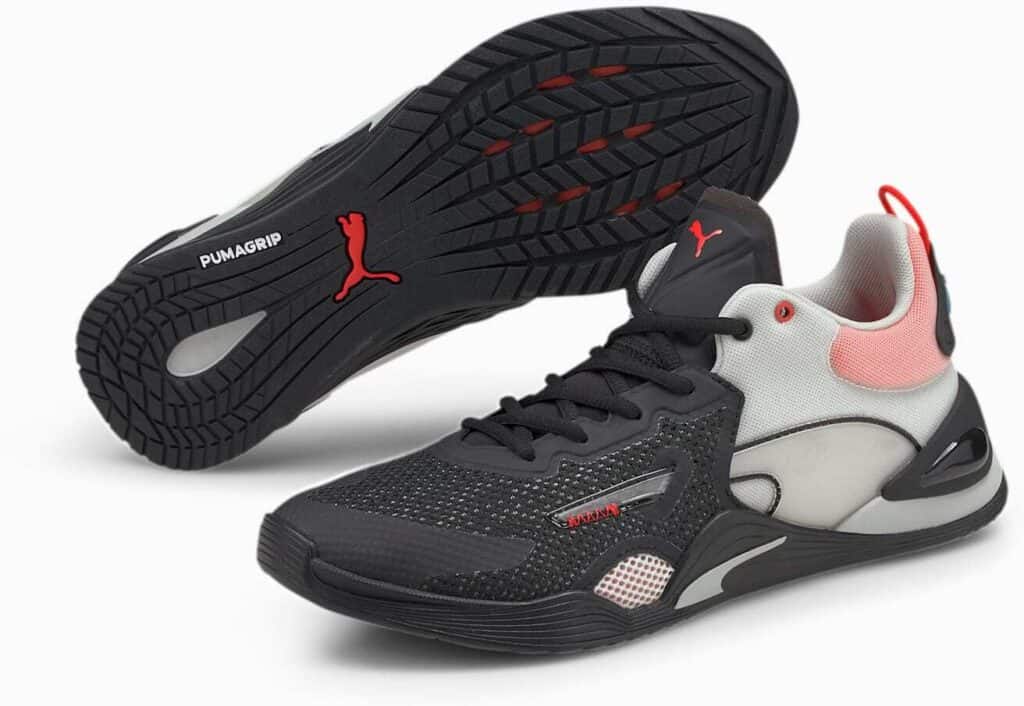 Stability is the most prominent innovation in the design process of the Fuse. This was accomplished with its 4mm heel to toe drop, establishing a close to ground feel. This is enhanced with rubber wrap-ups and a more solid external heel midsole in firm foam compound plus TPU heel counter, which forms stability within a more flexible cushioning. A broader but nicely shaped toe box also allows the foot to move while lifting, enabling a stable ground grip.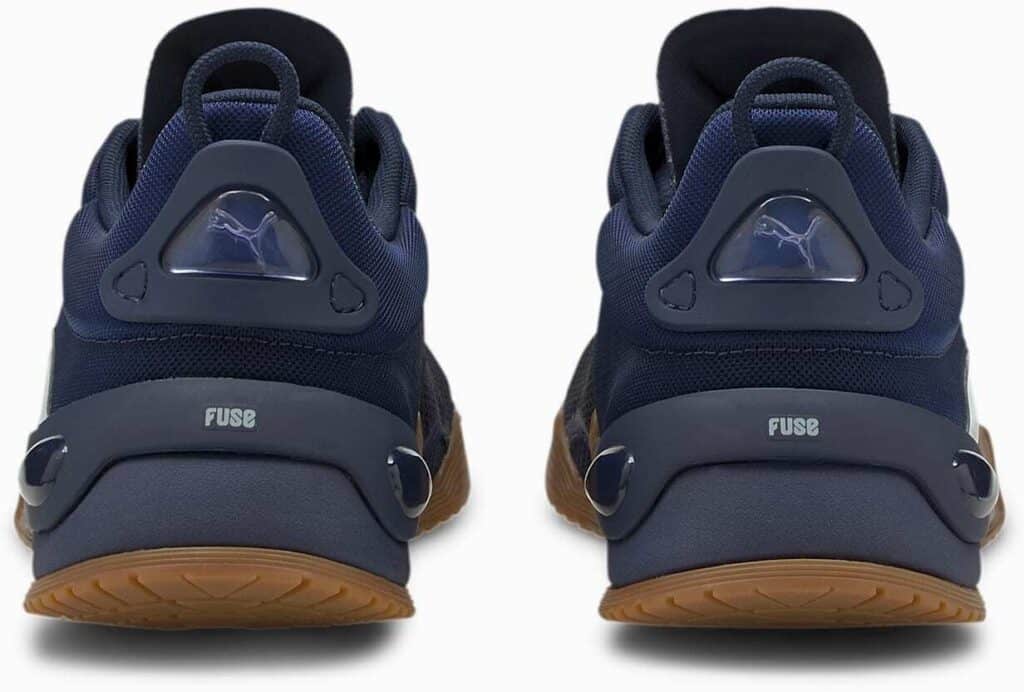 This training shoe uses PUMAGRIP rubber for maximum traction and durability during training movements. The upper of the shoe highlights groove sectioned rope wraps, intended for better grip during rope climbs and to prevent injury in the process. The upper is made of a high tensile mesh to tolerate the hardest and most challenging workouts while maintaining its breathability.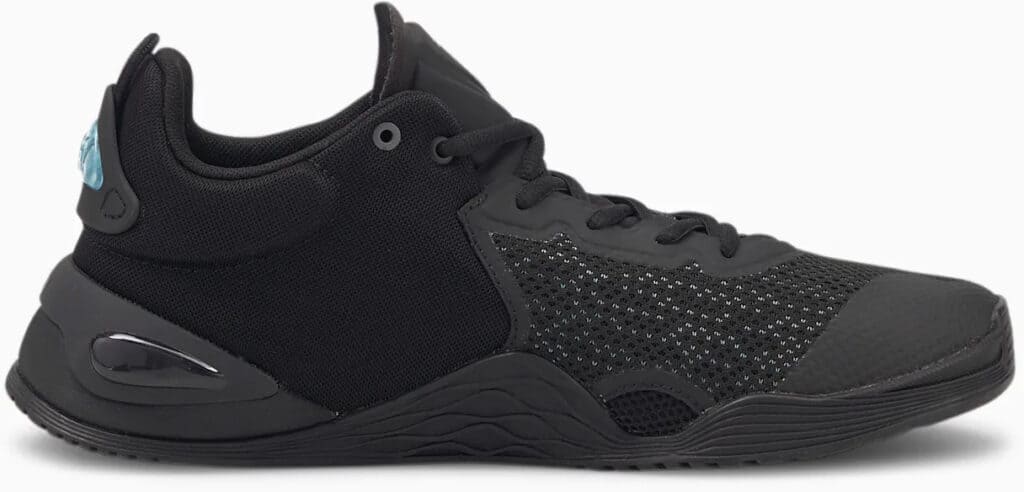 PUMA FUSE Training Shoe Review – In Summary
That's our review of the PUMA FUSE Training Shoe from PUMA.
It may be PUMA's first attempt to venture into the Cross-training shoe, but admittedly, they deliver with excellence. Some of the best parts of the shoe are the: – TPU clip wrapped around back heel for extra support – PUMAGRIP outsole with rubber wrap-ups for stability and support – High tensile mesh upper made to endure the toughest workouts, abrasion, and tension – Internal midsole for low-to-ground shock absorption – Vertical flex lines for enhanced metatarsal foot splay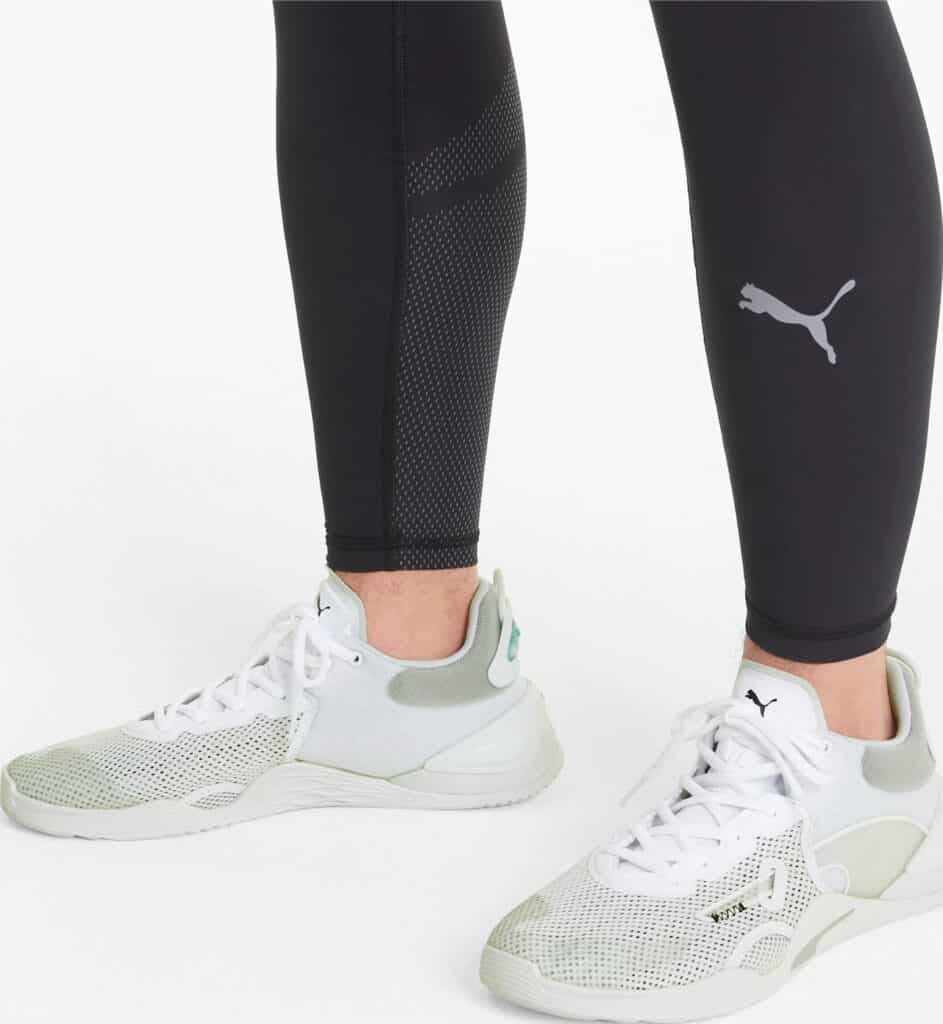 Photo Credits
Some product photos on this page are property of PUMA.
This website is not affiliated or associated with CrossFit, Inc. CrossFit is a registered trademark of CrossFit, Inc.

Affiliate Disclaimer
We are an affiliate of PUMA and others that sell this training gear. If you buy clothing or other training gear after clicking the links in this article, we receive a small commission at no extra cost to you. This helps us to bring you in-depth information and content on these great training products.