Rogue has released the 3rd version of the
Echo Bike
. Grab one while they last!
The Nike Metcon 6 is here – Nike's newest CrossFit and functional fitness training shoe for the year 2020.
Did you notice it looks a lot like the Nike Metcon 5?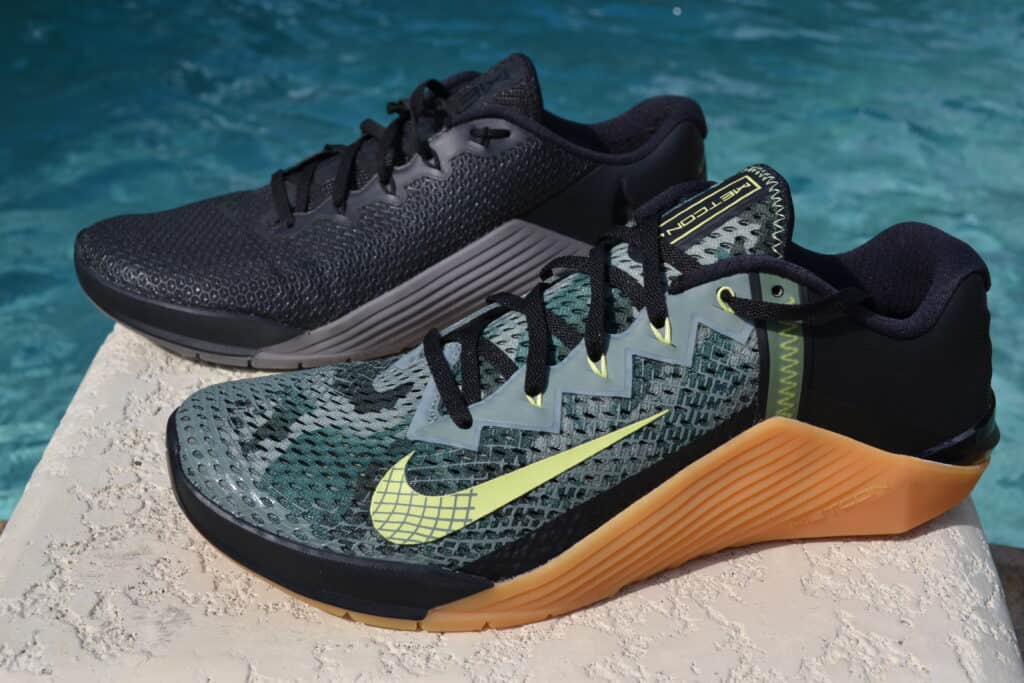 What's the real difference between the Nike Metcon 6 and Nike Metcon 5?
We're going to compare and contrast these two training shoes – this is Nike Metcon 6 Versus Nike Metcon 5.
Here's some of the styles we are going to look at:
Nike Metcon 6
Available now is the launch colorway of the Men's Nike Metcon 6. What's new? The upper is super-breathable - and this shoe looks HOT!
Nike Metcon 5
Now that the Metcon 6 has launched, you can still find some good deals on the Metcon 5 - but you had better act fast!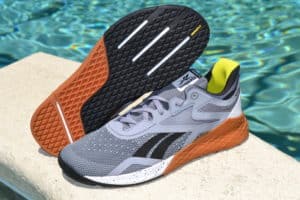 Reebok Nano X
Got Wide Feet? The Nano X might be better for you. the Nano X has 4 mm of heel to toe drop. It's heavier, but has a more breathable upper. Now in it's 10th version, this is a very good CrossFit training shoe.
Let's compare the Nike Metcon 5 and the Nike Metcon 6.
Nike Metcon 6 Versus Nike Metcon 5 – Video Review on our YouTube Channel
Why read when you can watch? Check out this video from our YouTube channel:
Nike Metcon 6 Versus Nike Metcon 5 – Overview
Let's cut right to the chase.
These shoes look similar for a reason.
The Nike Metcon 6 re-uses all the major parts of the Nike Metcon 5 … except for 1.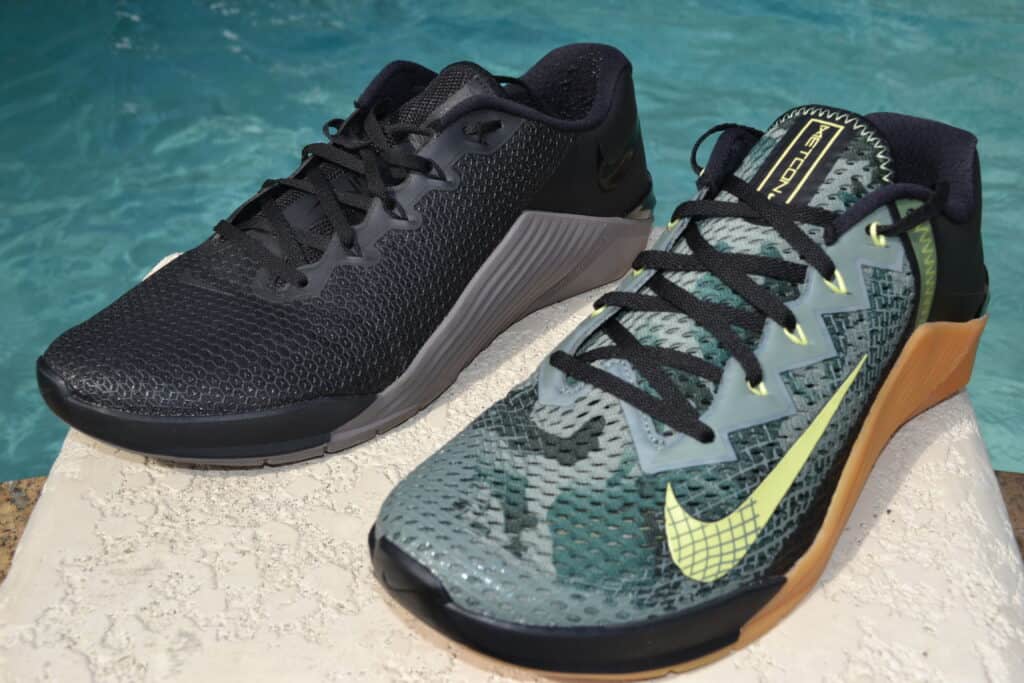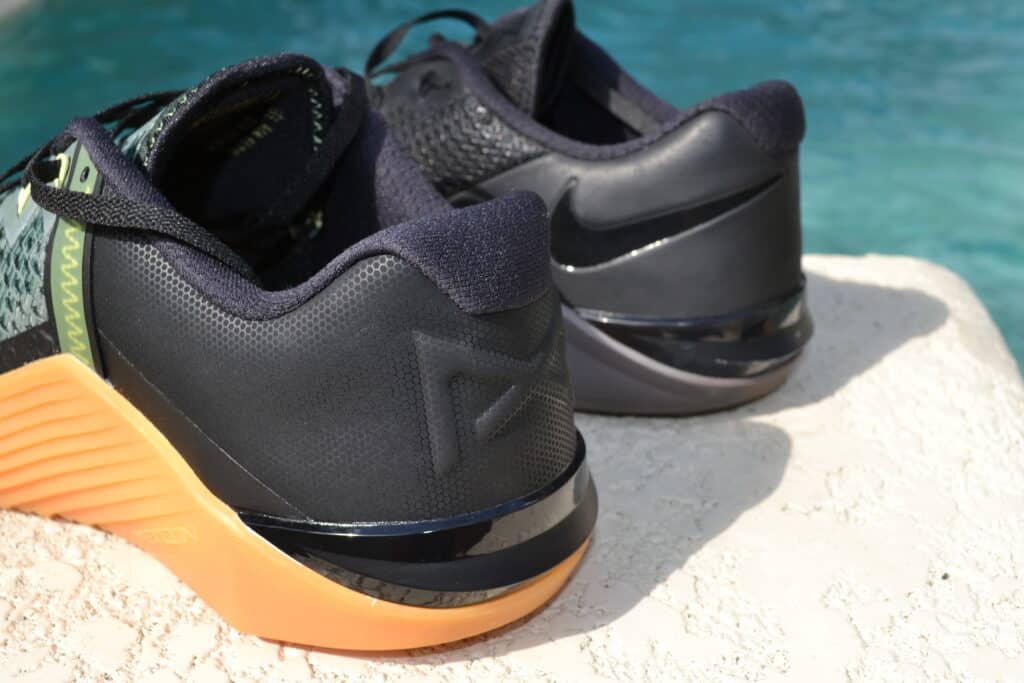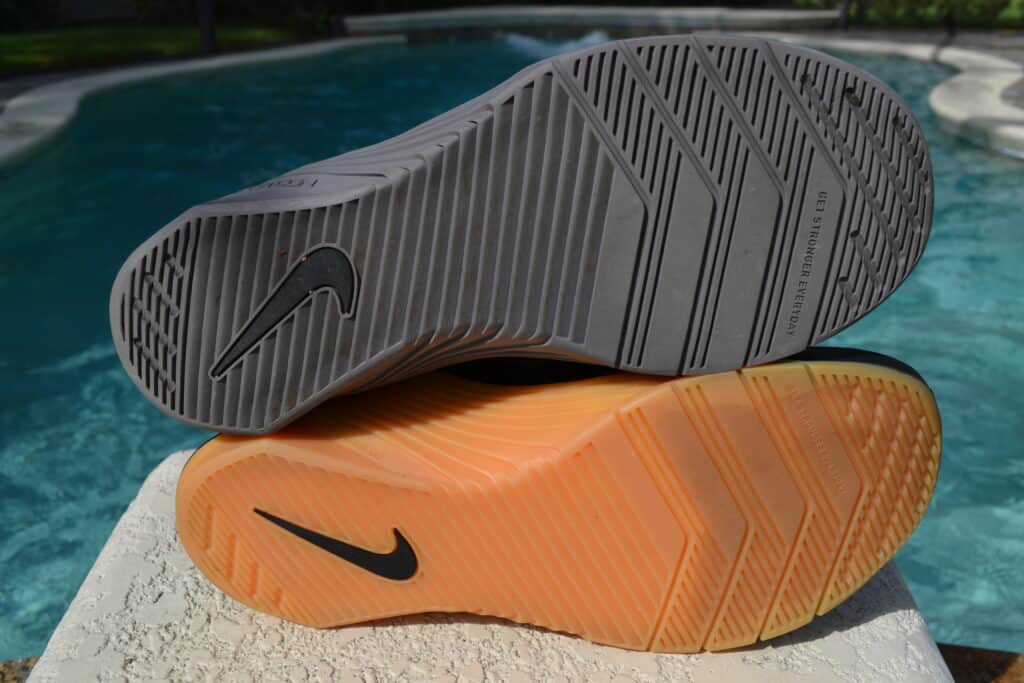 The real difference is the upper.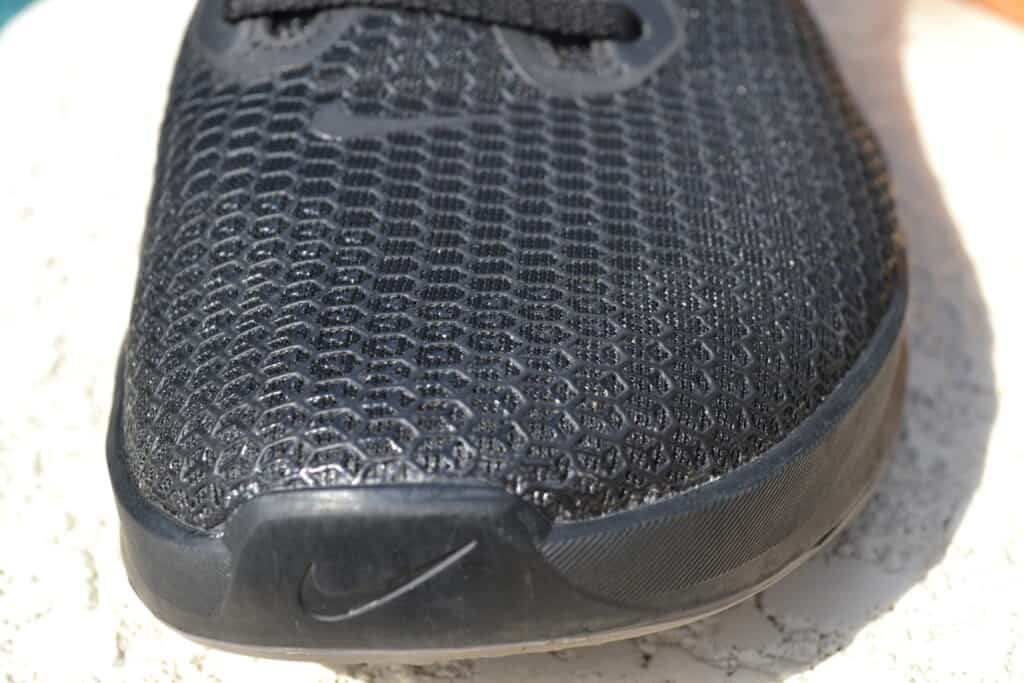 And here's that new upper.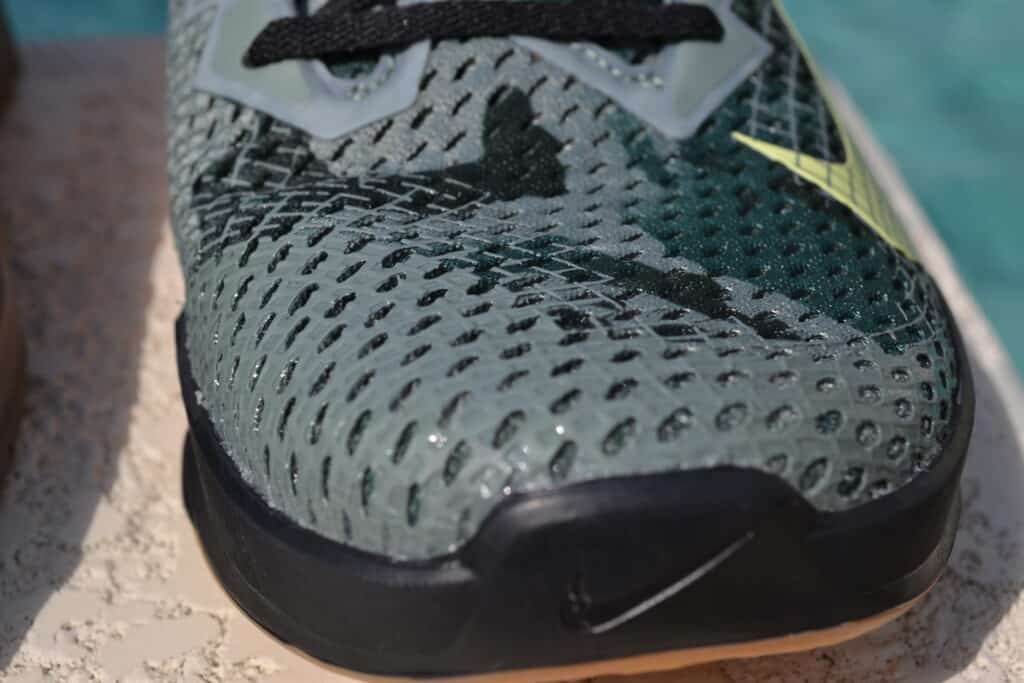 It's tough, but more importantly it's got very large perforations.
These are so big that sunlight can shine through them (and you can see through them).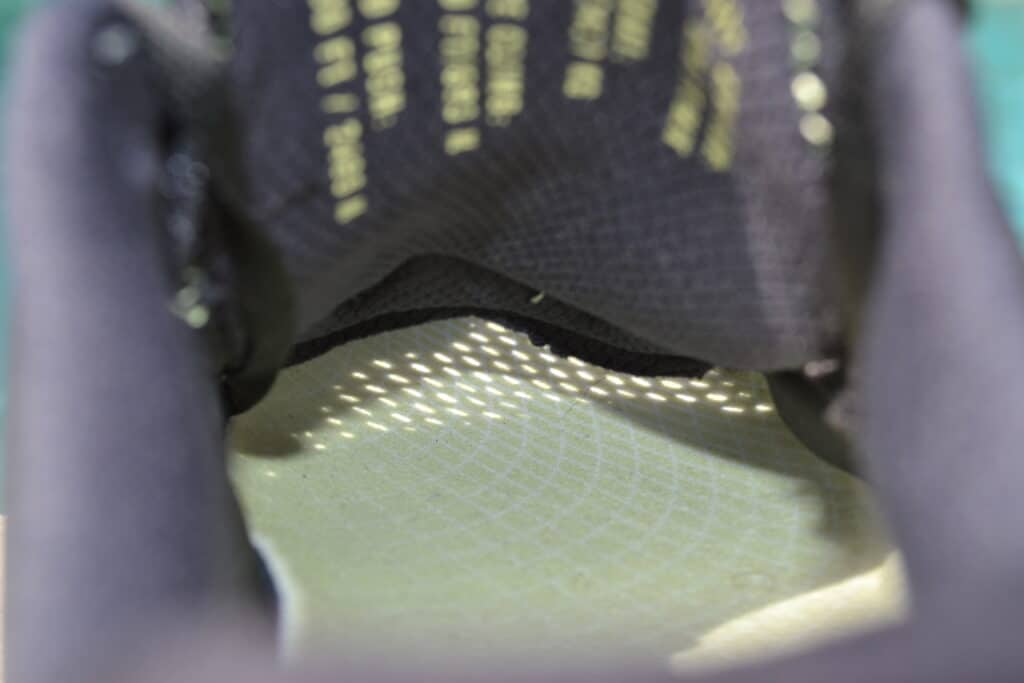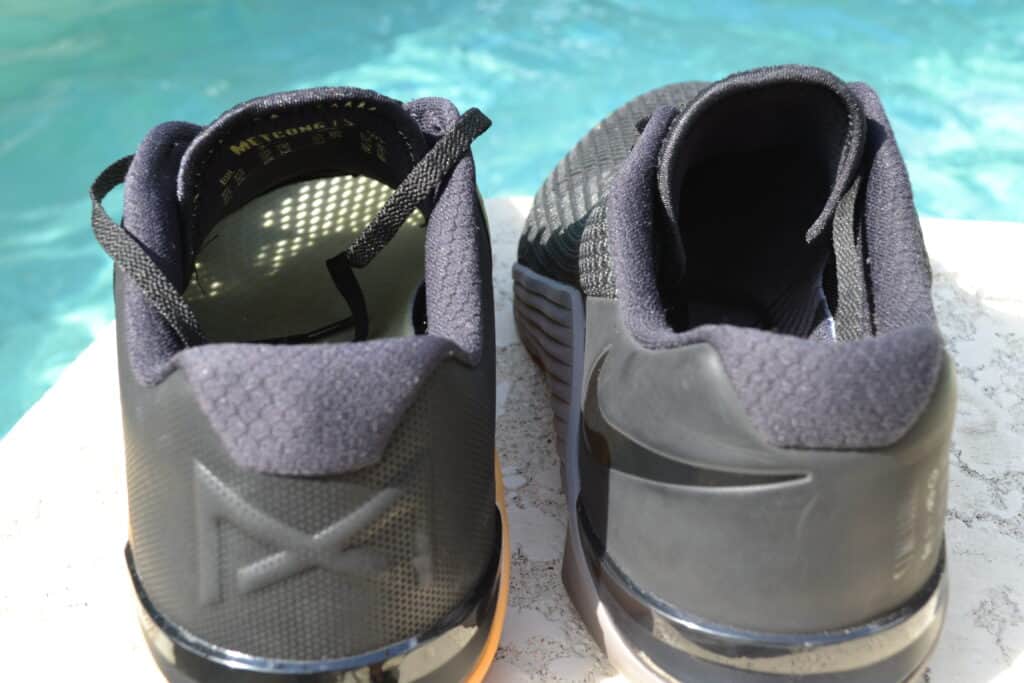 That means an unparalleled amount of breathability.
This is certainly going to be the best CrossFit shoe for hot weather.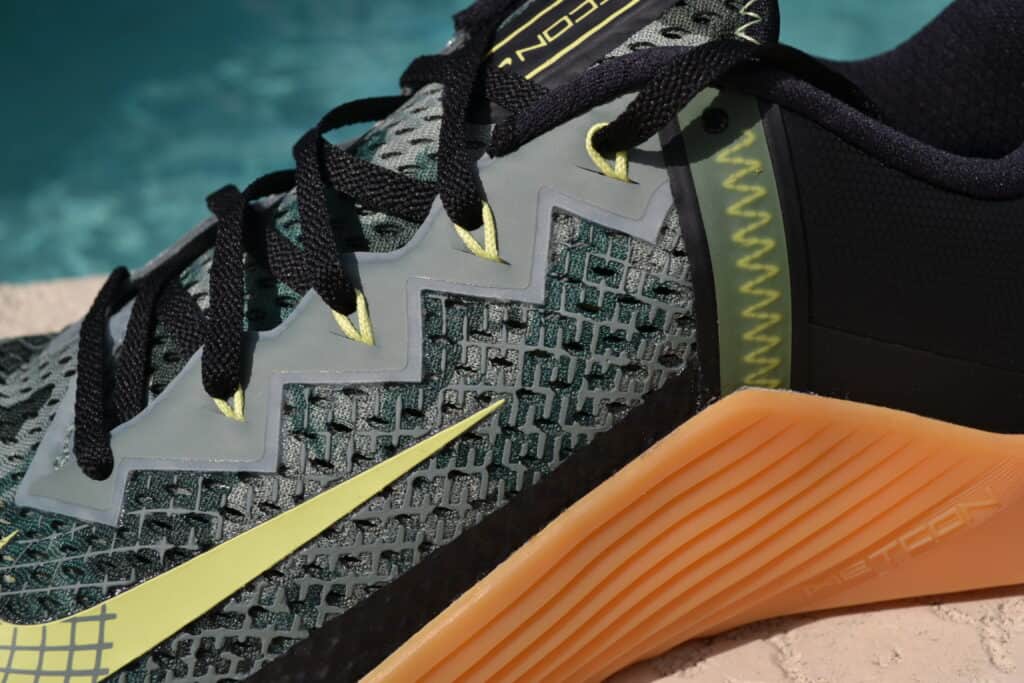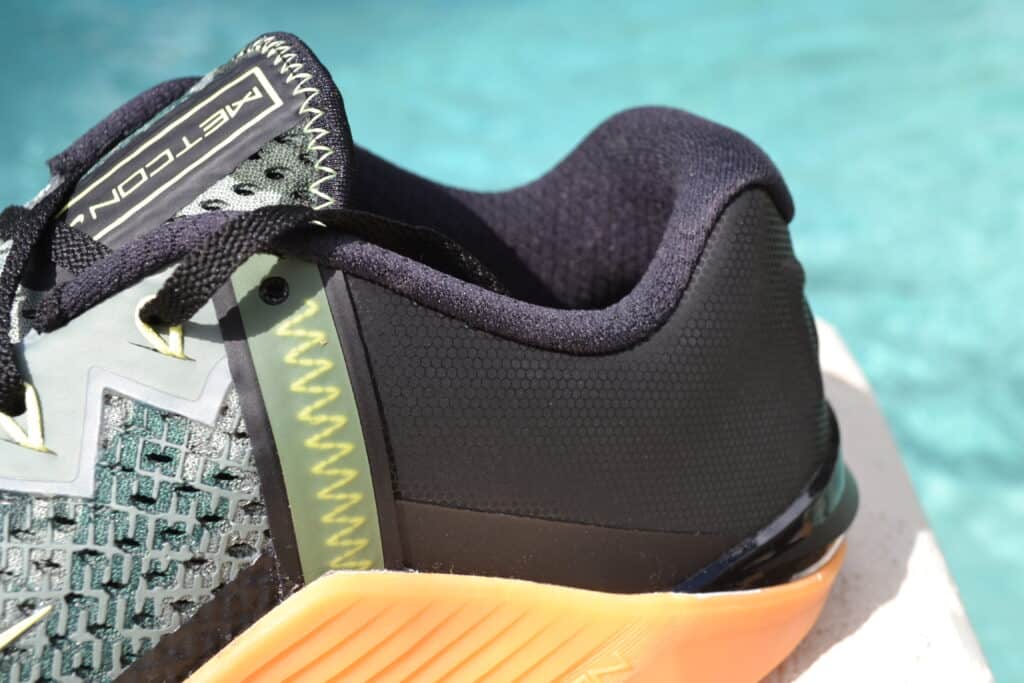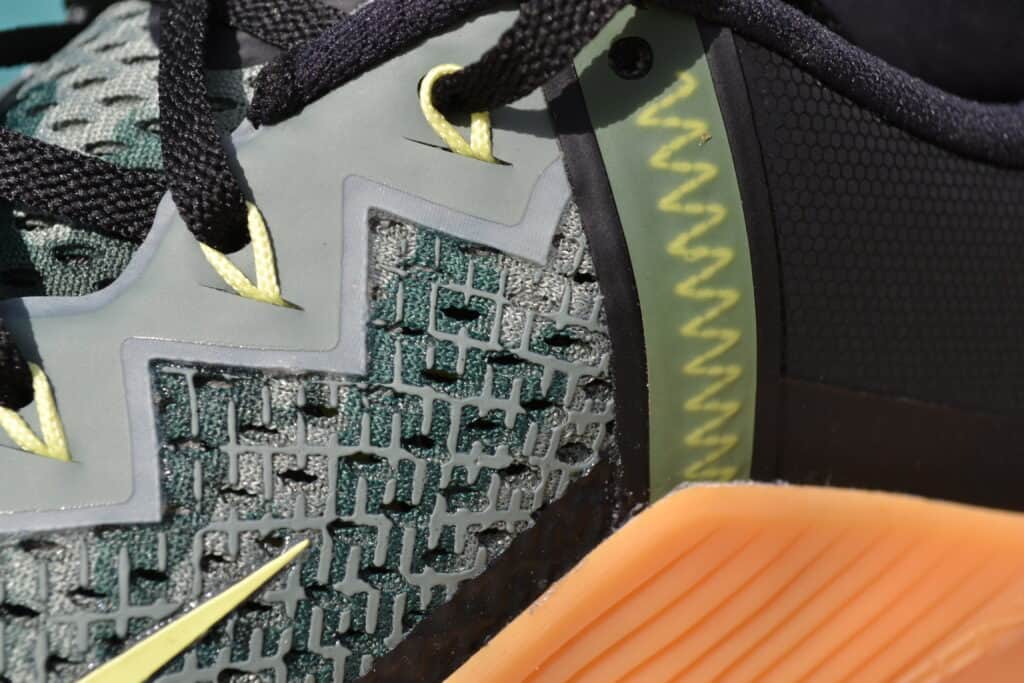 So the major diference is the upper. Let's compare and contrast some more. How do they work?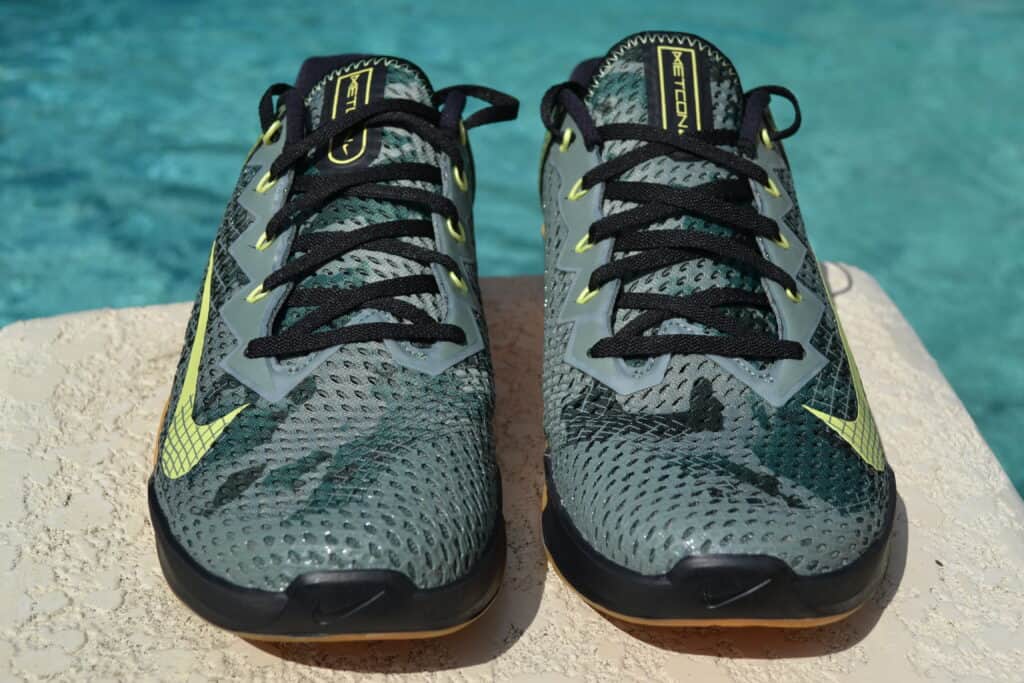 Nike Metcon 6 Versus Nike Metcon 5 – Sizing
Given that the Metcon 6 has the same shape, midsole, outsole, and more as the Metcon 5 – the sizing advice is basically the same too.
The Nike Metcon 6 (and the Nike Metcon 5) are not wide shoes.
They both run a bit narrow up in the toe area (actually right after the midfoot point).
As such, I recommend you go 1/2 size up on the Nike Metcon 6 – exactly as I recommended for the Nike Metcon 5.
It might be a tiny bit long, but I'd rather have shoes that are slightly too long than shoes that are tight in the toes – because that is really uncomfortable.
Also consider this – if it fits tight right away – it's going to be even worse after a long walk, run, or after a long day when your feet have swelled up a bit.
My only other comment here is because these are so much like the Metcon 5 – if you are happy with the way your 5s fit – get the same size.
Makes sense right?
Nike Metcon 6 Versus Nike Metcon 5 – Running
Part of the secret to the success of the Nike Metcon 5 shoe is the dual-density midsole.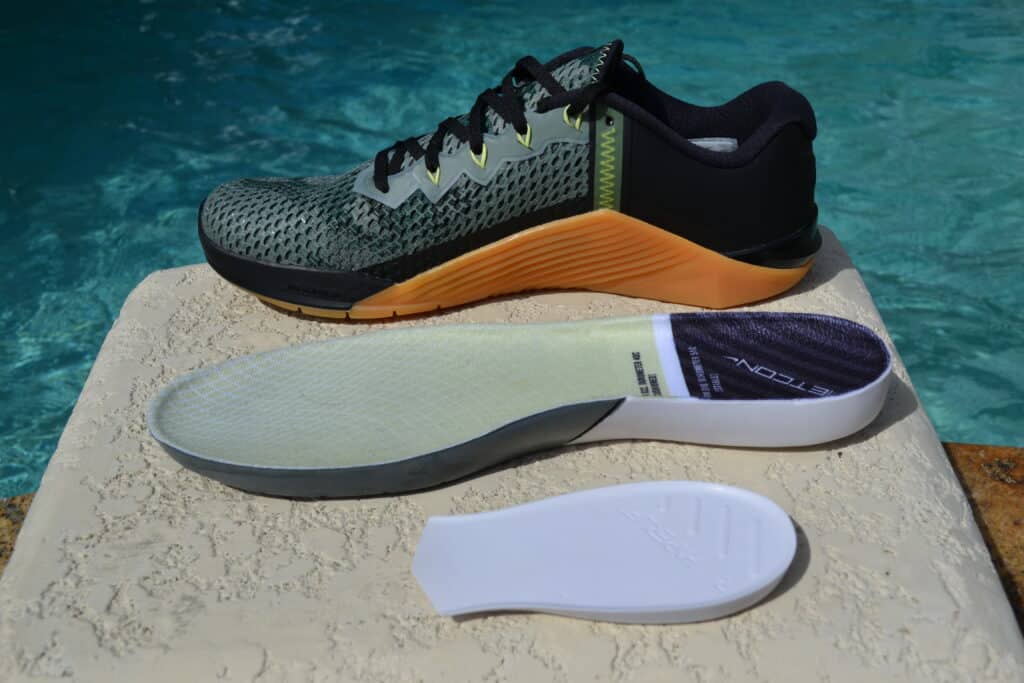 This provides the proper level of cushioning you need.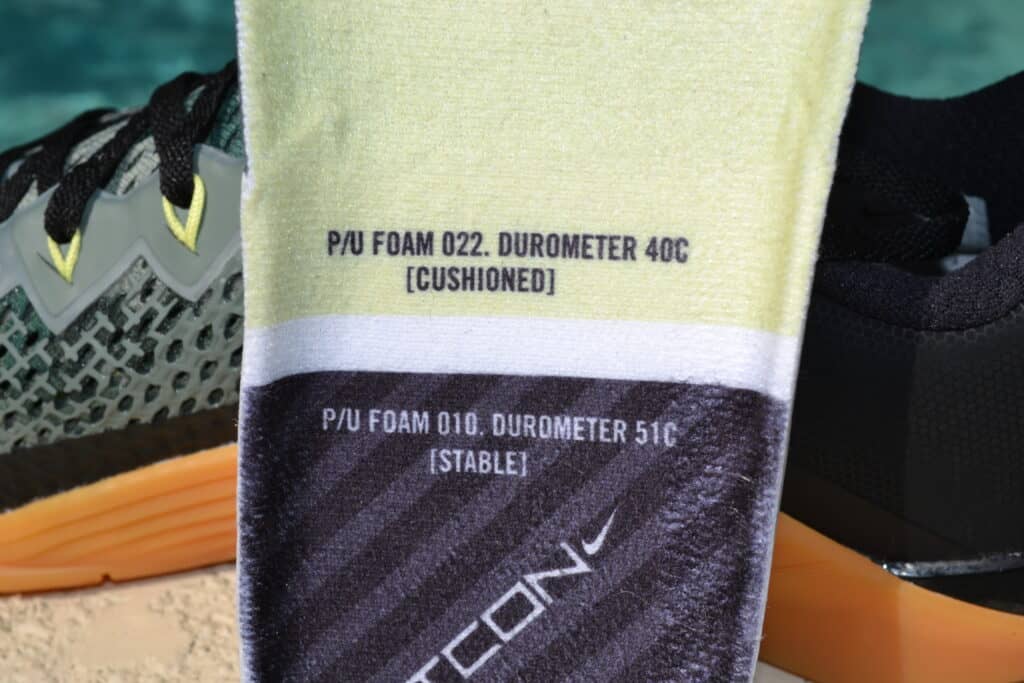 These shoes have a decent amount of cushion in the forefoot.
I'd call it slightly less than "medium" cushion – because the forefoot part of the midsole is pretty thin.
And remember this is plain foam – there's no inflated air bags (like Nike's Air Zoom) and no magical gravity-defying foam (such as Nike's advanced React foam).
It's cushion, but not a ton of cushion.
In the heel, it's a different story.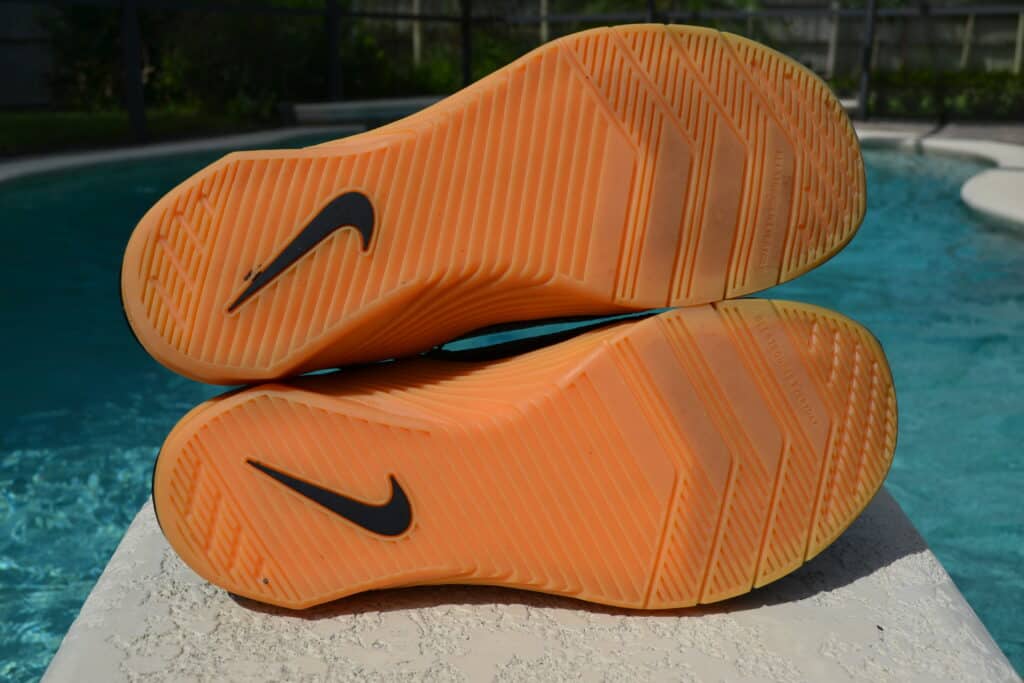 The heel foam is very firm, very stable (for lifting weights).
As such, there's a good deal of impact shock transmitted to your legs on every heel strike.
These aren't as firm as Oly lifters, of course, but I wouldn't want to run long distances in them.
And at the end of the day – the foam is the same between the Nike Metcon 5 and the Nike Metcon 6 – there are no differences (other than the color).
Did you like running in your 5s?
The running experience is going to be the same in the Nike Metcon 6.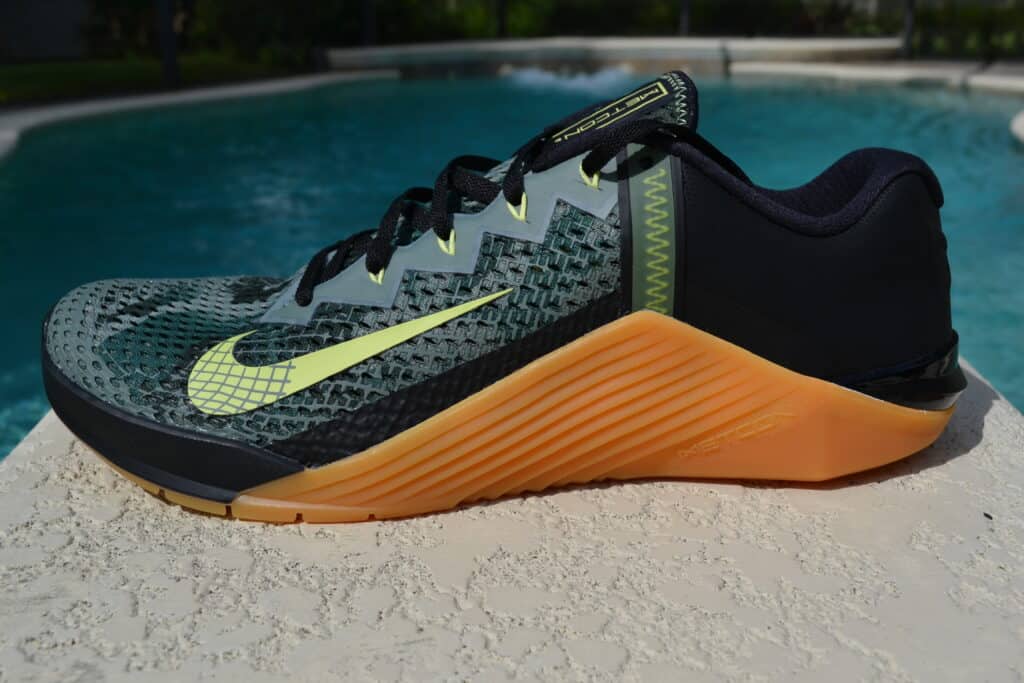 Nike Metcon 6 Versus Nike Metcon 5 – Lifting
Similarly, the weight lifting experience is the same.
Same foam, same midsole, same wide heel – both shoes feel identical.
And that's OK – because the Metcon 5 were excellent shoes for lifting weights.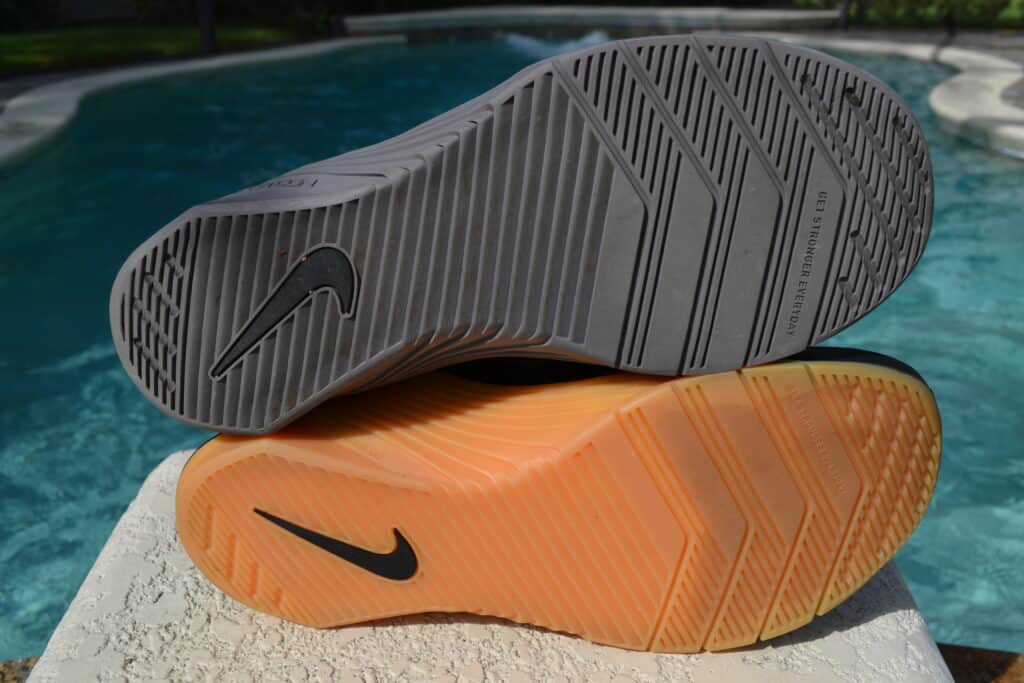 Bodybuilding, power lifting, or Oly lifting – they work for all those things.
And we're not talking 5 lb pink dumbbell lifting – I mean heavy barbell training.
And because all these key attributes are the same, the Nike Metcon 6 is also great for whatever form of heavy resistance training you are doing.
The only other comment for lifting is that the shoes don't have much heel raise.
The heel to toe drop (or "drop") is only 4 mm – meaning your heel is 4 millimeters higher than your toes.
But, just like the Nike Metcon 5, the Metcon 6 comes with Hyperlifts.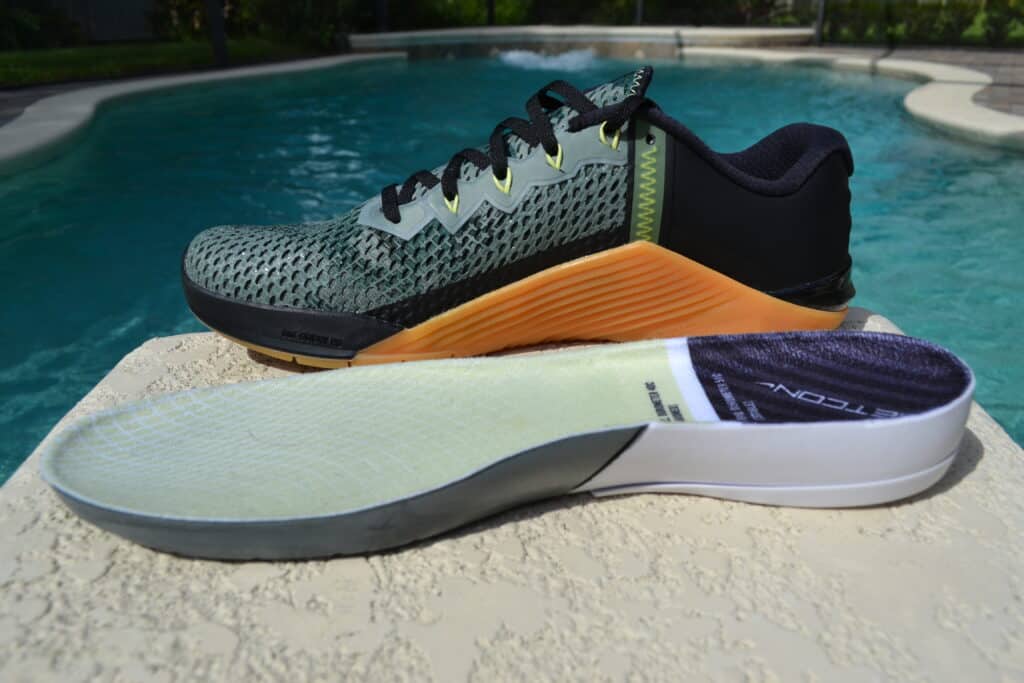 What's a hyperlift?
It's a small, firm wedge – you drop this into the shoe (underneath the midsole) and it props up your heel a bit.
For the men's shoe this gives you an additional 8 mm of drop, for women it's 6.
That means a total of 12 mm (or 10mm) and that's a good amount.
And unlike a running shoe with a 12mm drop – this is very firm support – great for when that heavy barbell is on your back, over your head, or in the rack position like a front squat.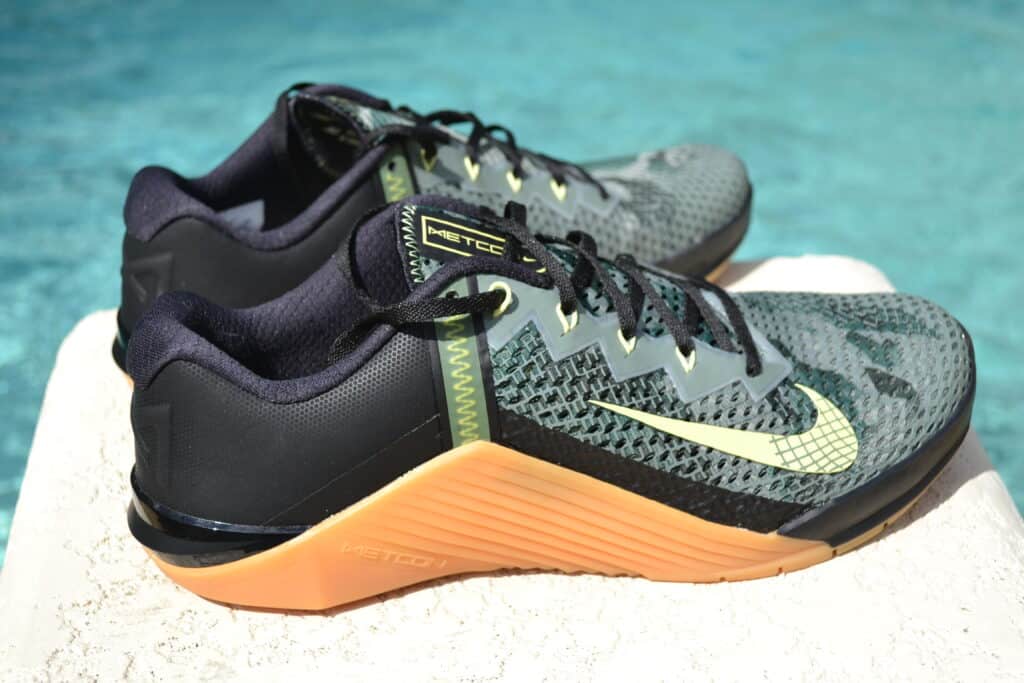 Nike Metcon 6 FlyEase
Here's another big difference – you can get a version of the Nike Metcon 6 with FlyEase technology.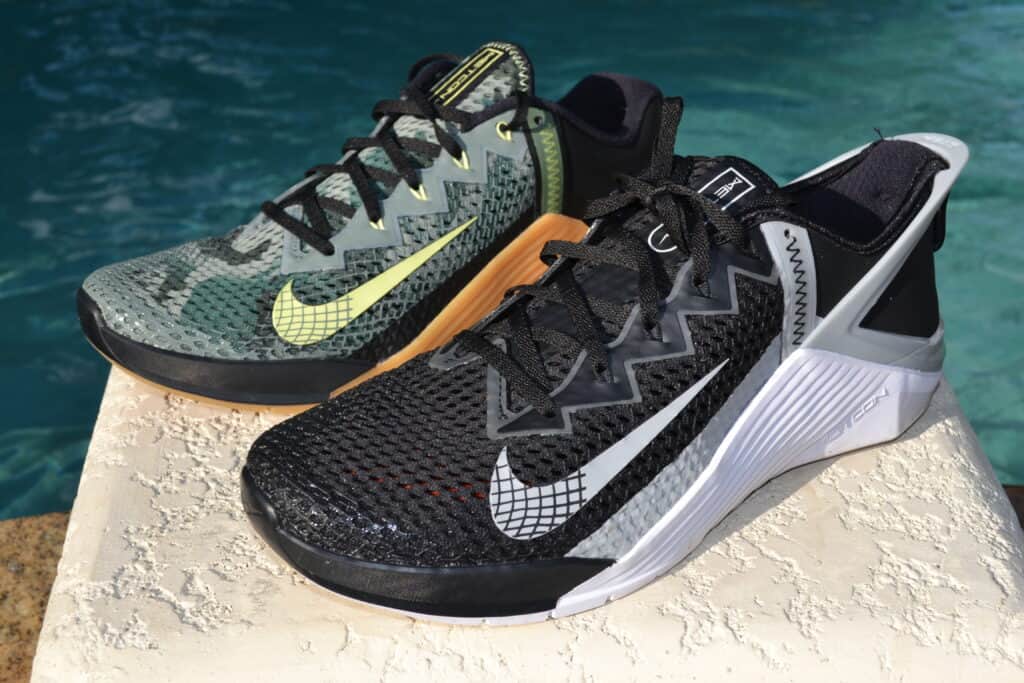 Developed for adaptive athletes, this shoe has laces – but you might only need to tie them once.
The shoe has a collapsible heel – so you can press the heel down with one foot, and slide the other in.
It's quite easy to put these shoes on or take them off – without using your hands.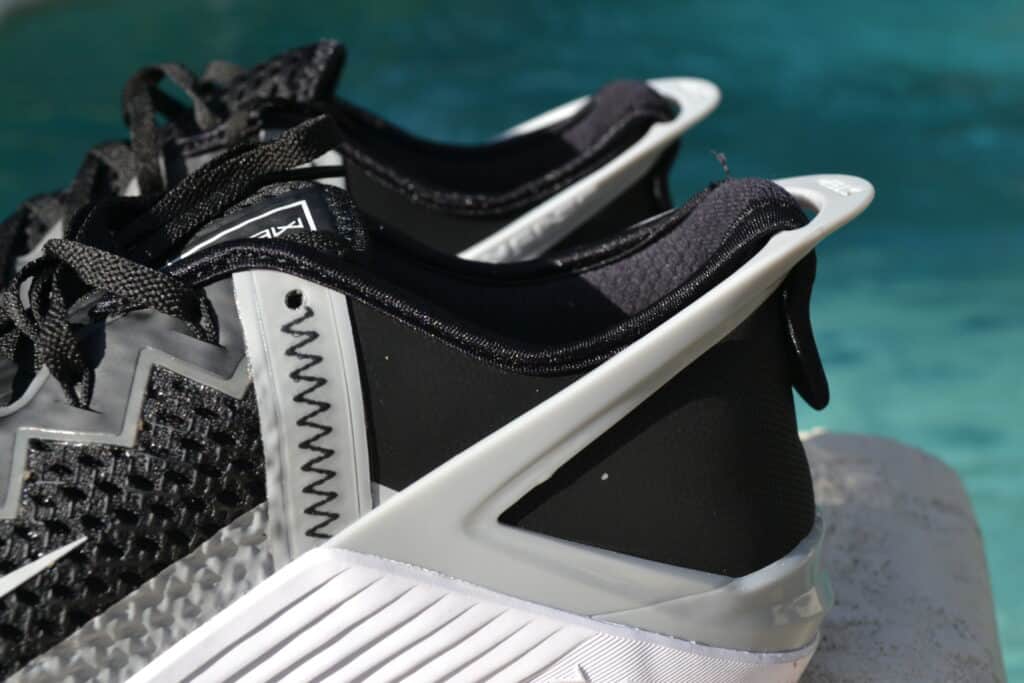 (The tradeoff is that the heel feels a bit loose in the FlyEase shoe – and there's no reinforcing heel cup within.)
If you want to find out more about the FlyEase, check out our Nike Metcon 6 FLyEase Review
Nike Metcon 6 Versus Nike Metcon 5 – Should I upgrade?
If you are happy with your Nike Metcon 5s and you haven't worn them out – there's not much reason to upgrade to the 6.
After all, it's pretty much the same.
But shoes do wear out – so when it comes time to replace your 5s – you'll know what to expect.
After extended testing, we still think the Nike Metcon 6 is the Best CrossFit Shoe for 2020.
Nike Metcon 6 Versus Nike Metcon 5 – In Summary
The Nike Metcon 6 carries forward all the excellent features of the Nike Metcon 5.
As such, it's a great shoe for CrossFit style workouts, functional fitness, bodybuilding, and powerlifting.
But, the real difference is in the new super-breathable upper.
It's tough but highly breathable – and that should make a difference when the heat is on.
(It also looks pretty darn good too.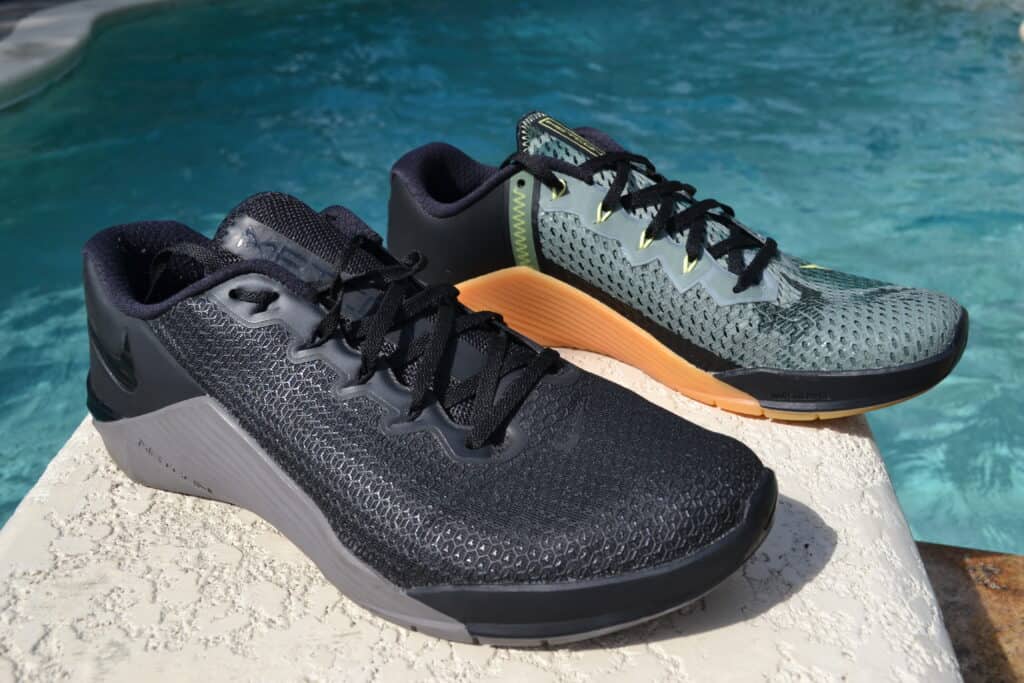 Photo Credits
Some product photos on this page are property of Nike.
This website is not affiliated or associated with CrossFit, Inc. CrossFit is a registered trademark of CrossFit, Inc.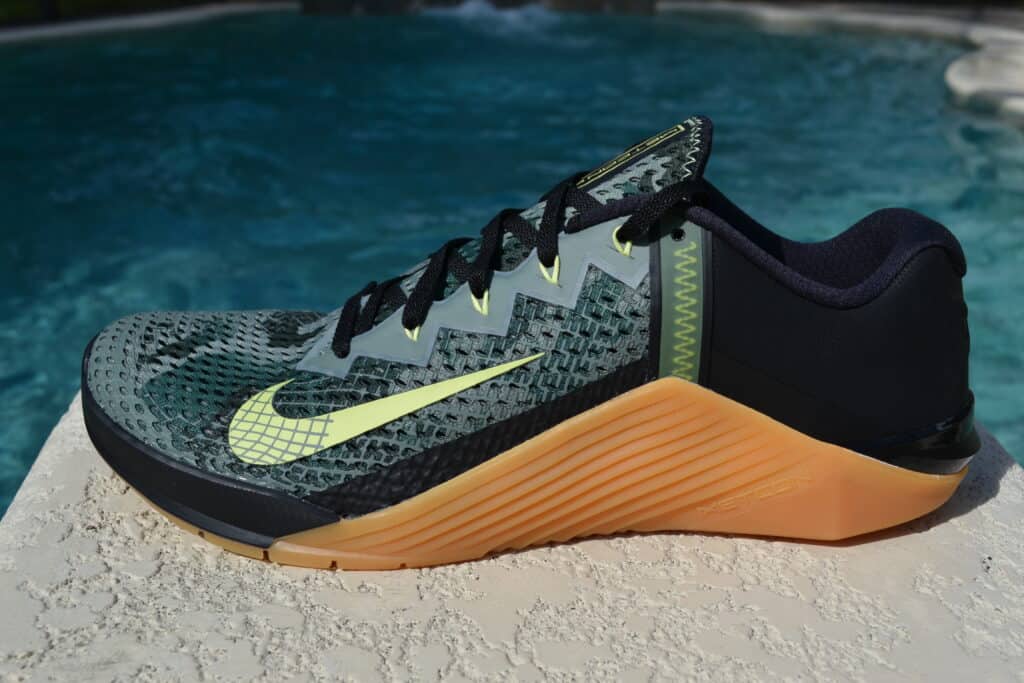 Affiliate Disclaimer
We are an affiliate of Road Runner Sports, and other vendors that sell this shoe. If you buy shoes after clicking the links in this article, we receive a small commission at no extra cost to you. This helps us to bring you in-depth information and content on these training shoes.