Need the best women's workout tights for CrossFit?
You should consider the Motiv II tights from Hylete.
These are a fantastic option – and we'll tell you (and show you) just why these are so great.
Let's take a closer look.
Motiv II Workout Tights From Hylete – Material
The Motiv II line are minimalist tights.
This is all about breathable comfort – like a second skin.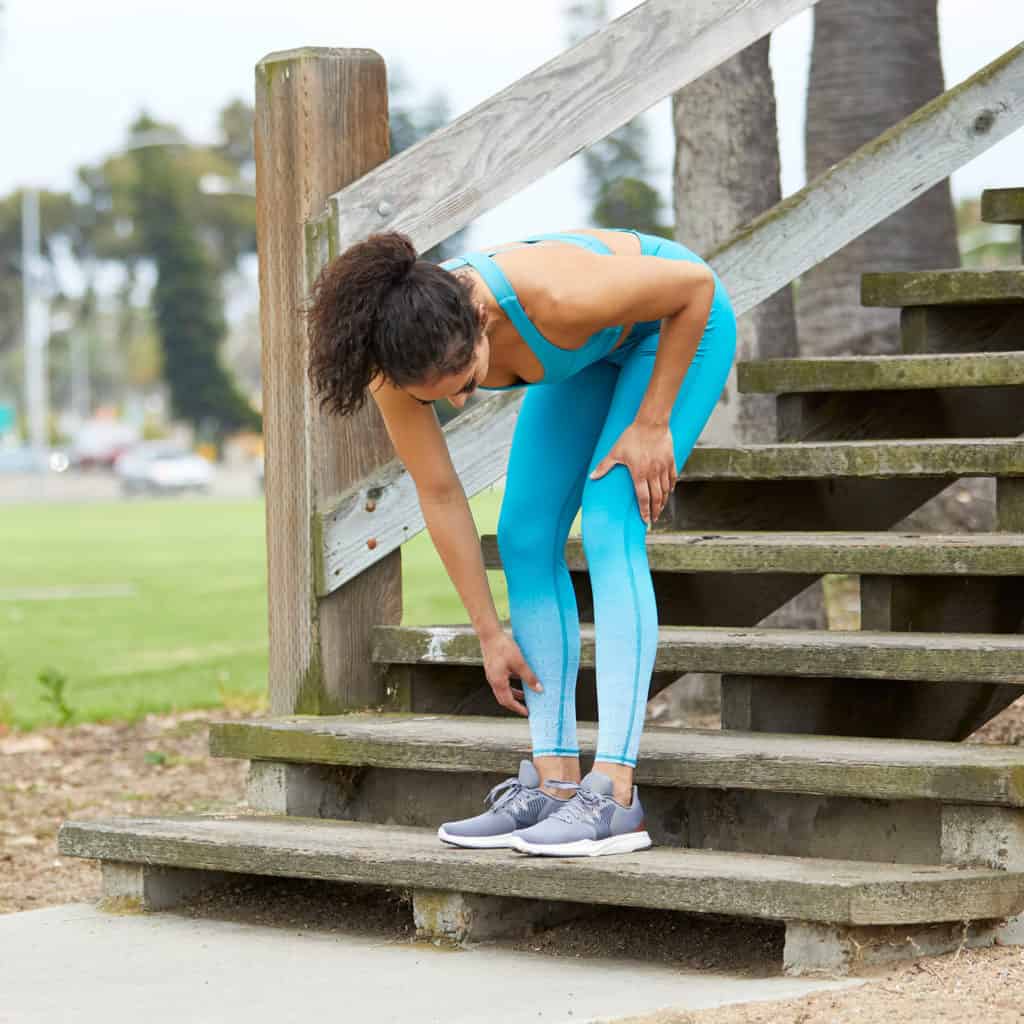 How does Hylete do it? By using a 83% Polyester and 17% Spandex blend.
That's a high proportion of spandex – and that's what gives these such a luxurious stretchy fit.
It's a mild compression effect – that feels good but also has a slimming effect on your physique.
They also dry quick – thanks to these synthetic materials.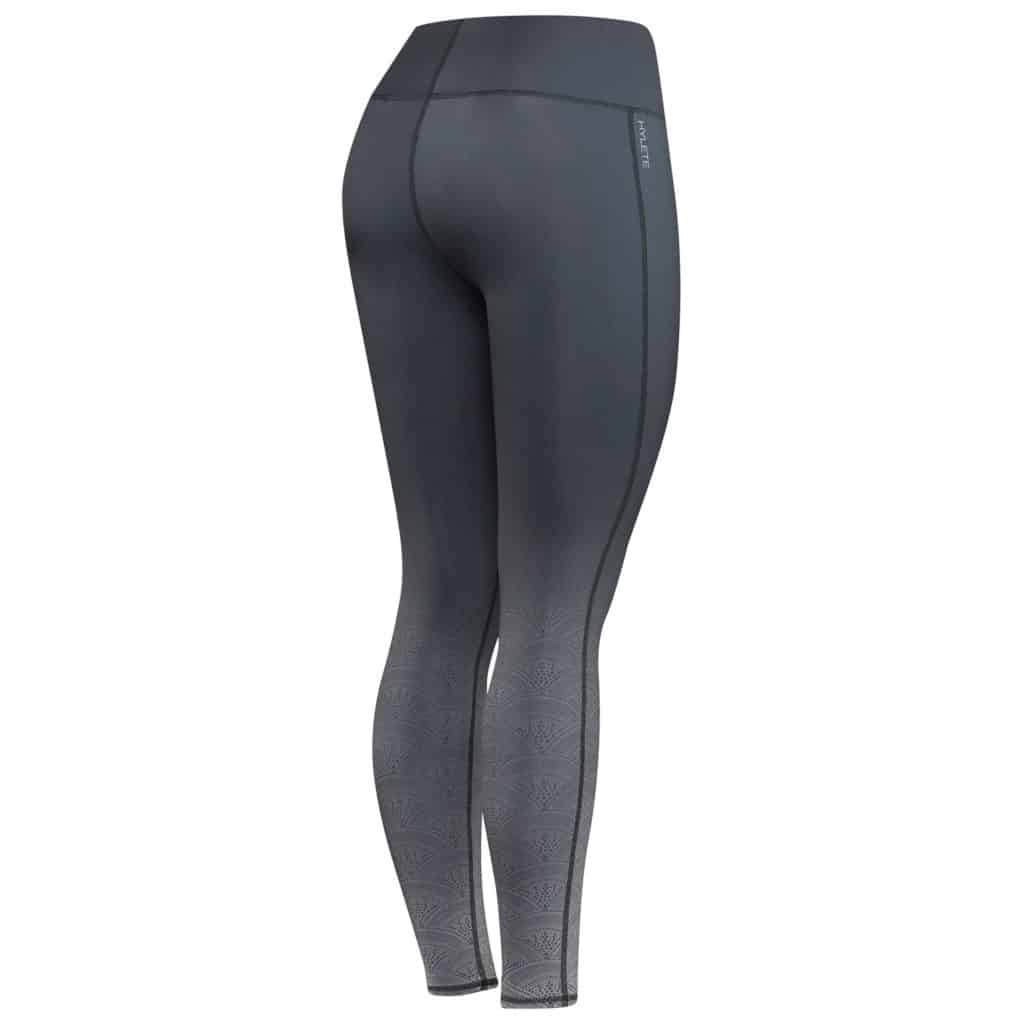 Motiv II Workout Tights From Hylete – Fit & Cut
Let's talk about these tights – how they fit and how the material is cut.
All of these have a mid-rise waistband.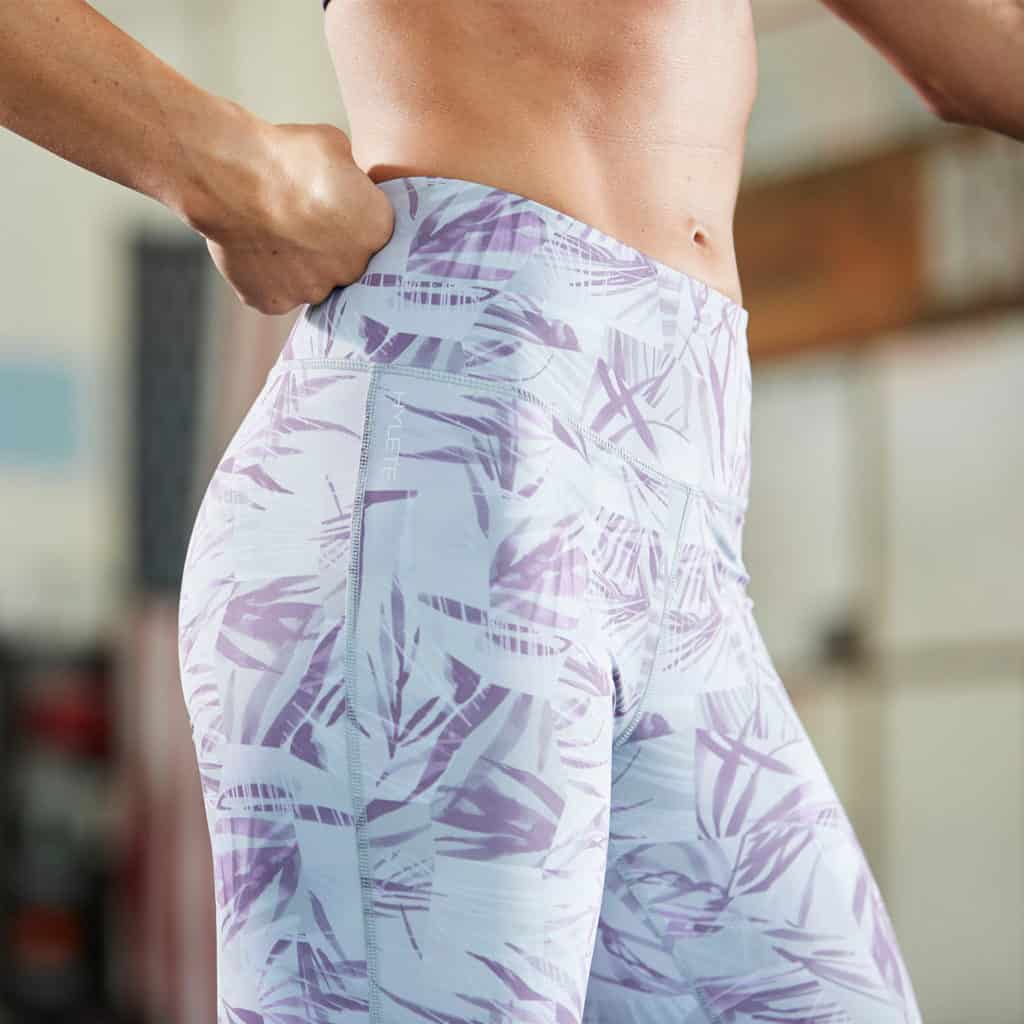 That helps keep your tights from rolling down – and that means confidence as your tights stay put through even your toughest workouts.
The fabric is light and breathable and has a 2-way stretch.
It moves with you – and doesn't restrict your freedom of movement.
Hylete offers attractive prints and designs – these partterns are bold and on point.
Looking for a version with mesh panels?
Then you want the Vent version of the Motiv II.
These are designed for added comfort.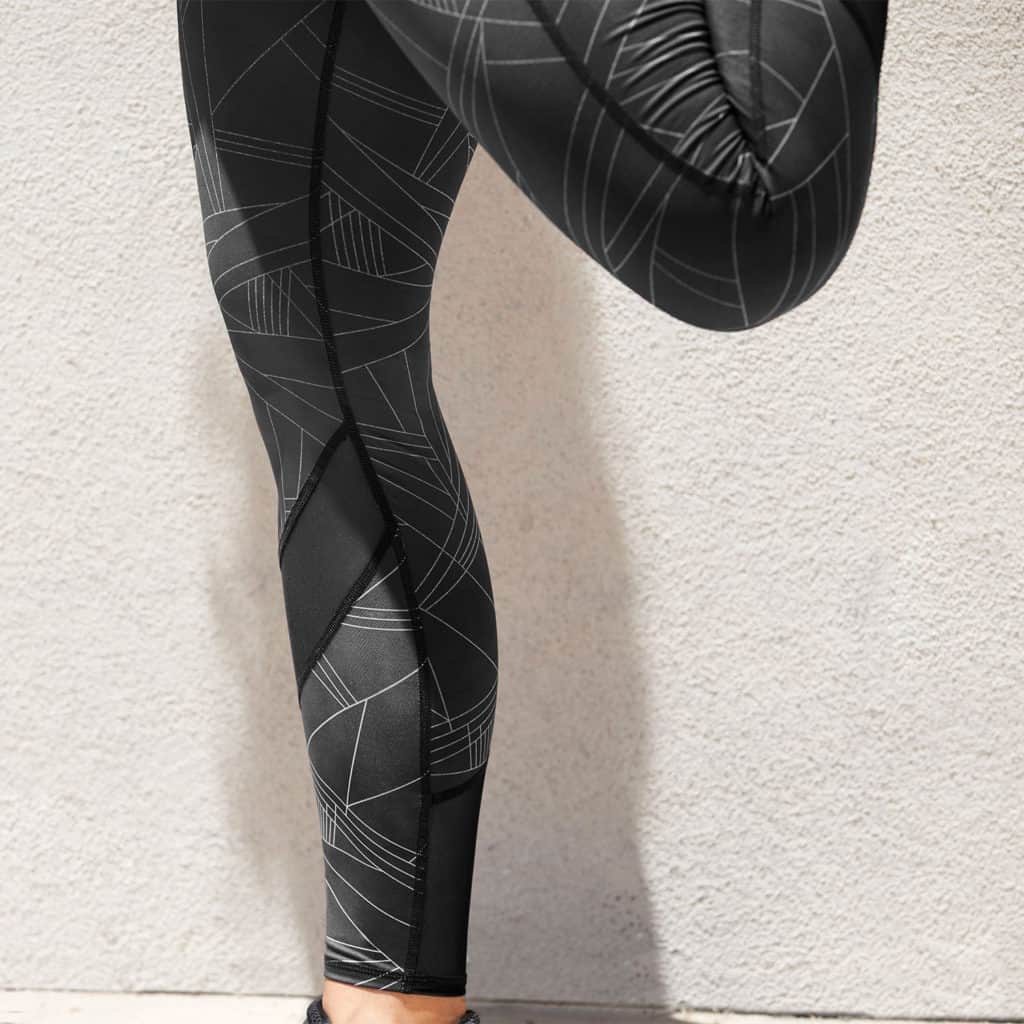 The mesh ventilation panel brings unique style and keeps you cool so you feel confident.
The Vent version of the tights uses the same breathable Motiv II fabric tat made to complement your natural curves.
Thanks to the spandex, there's just enough compression to create a slimming effect.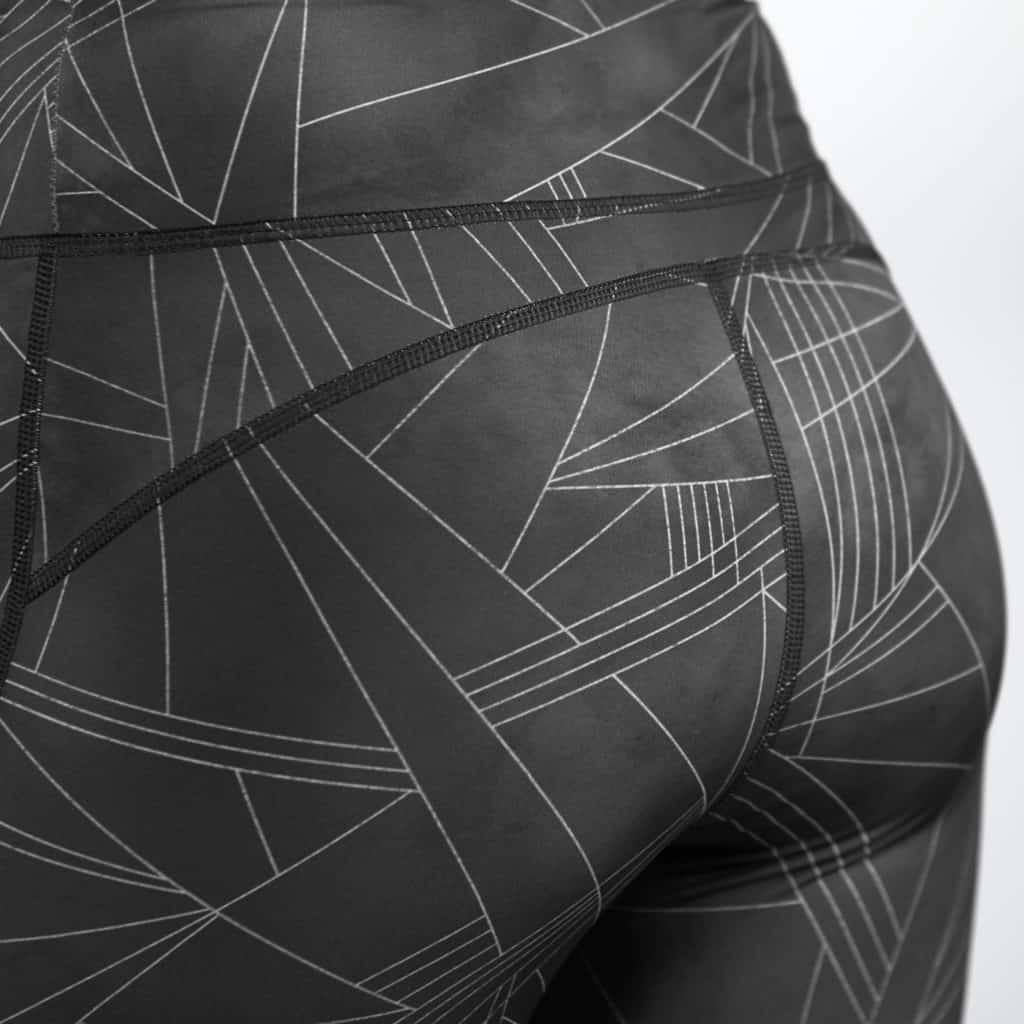 There's also a back yoke for additional flexibility. This allows for optimal movement while framing the back side in a flattering silhouette.
And the Motiv II Vent has the same great mid-rise waistband – so no rolling down around your belly or midsection.
The Motiv II Vent has an internal storage pocket too.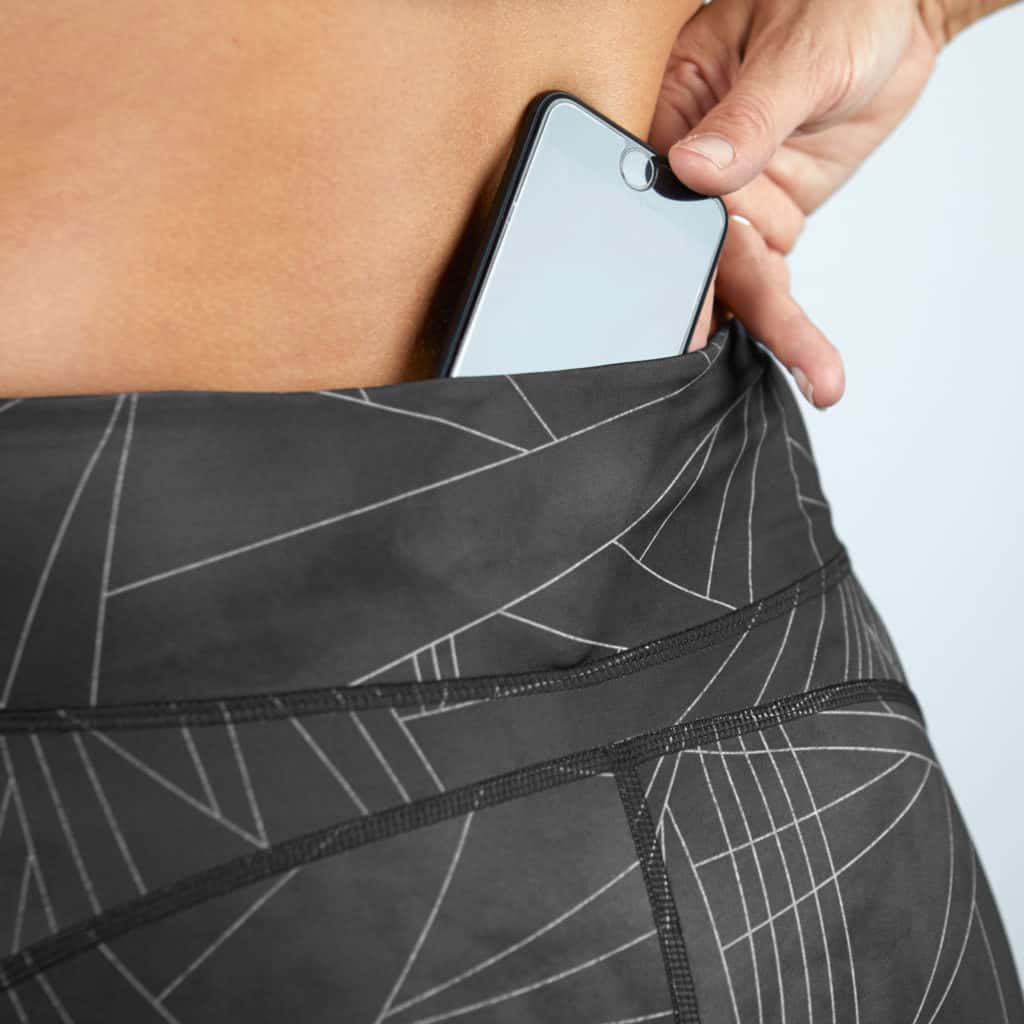 How about a crop?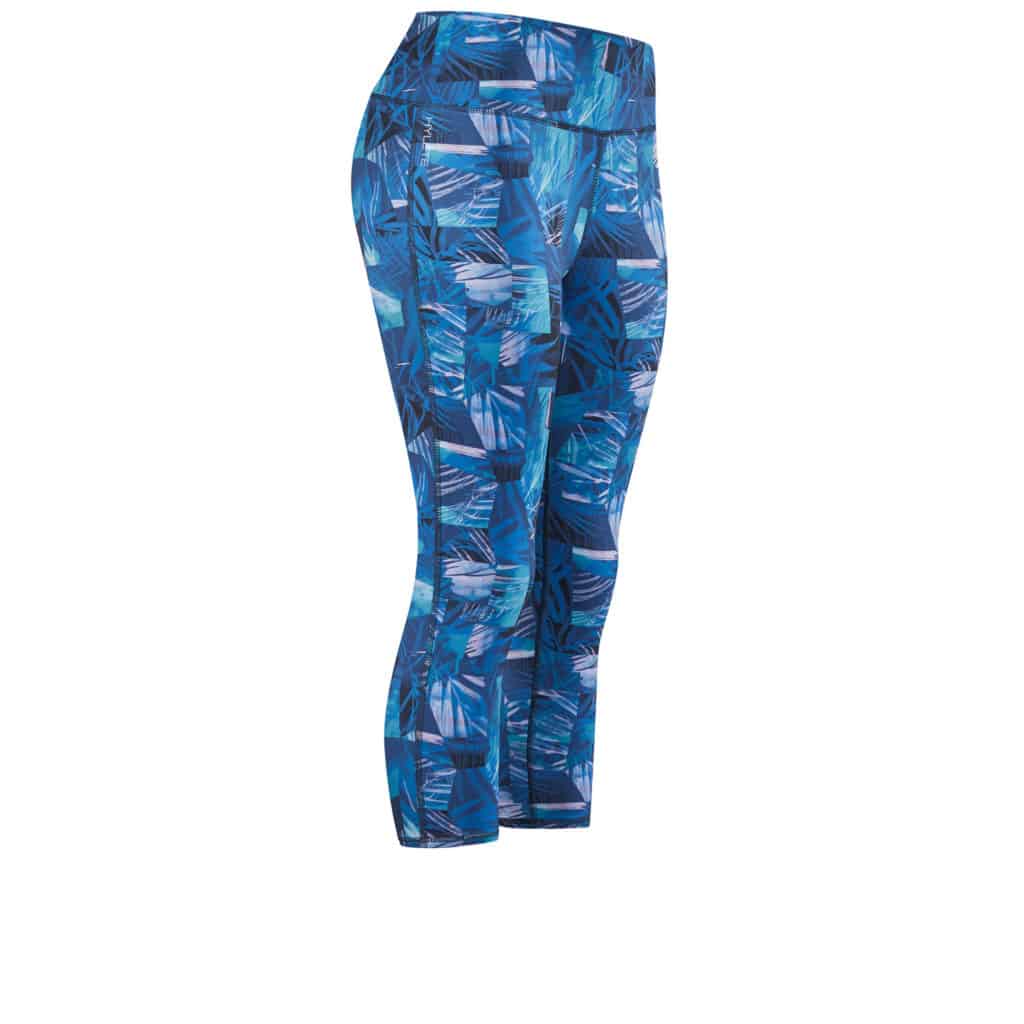 The Motiv II Crop brings a pop of color with HYLETE original patterns, to add variation to your training apparel.
And it is the same breathable, smooth, high-wicking fabric used in the regular Motiv tights.
The have the mid-rise waistband as well. It stays tight around your waist and belly to keep everything in and prevent the crop from riding down.
Motiv II Workout Tights From Hylete – In the Gym
How do these work in the gym?
The mid-rise waistband is a bonus – as it keeps your tights in place.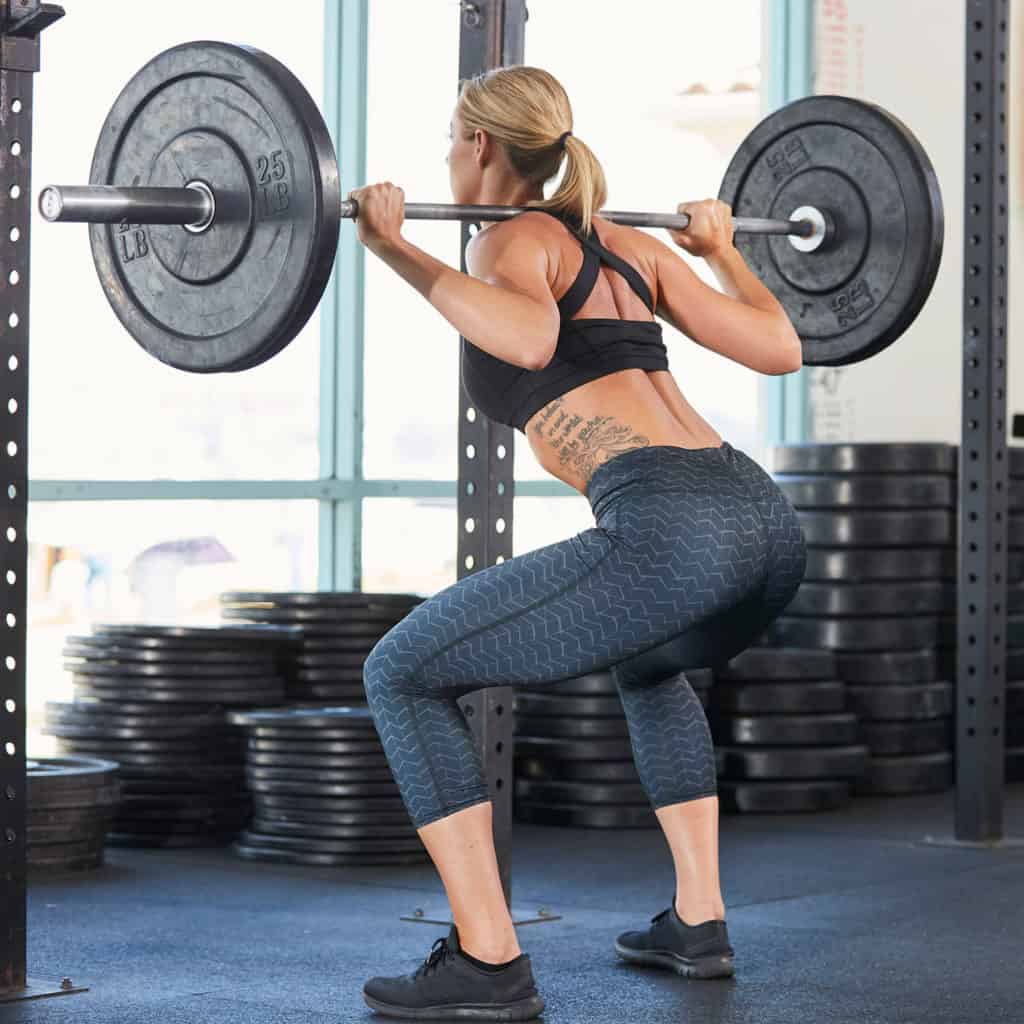 The high spandex content of the fabric does indeed feel like a second skin.
With the compression effect you feel good, and the slimming effect boosts your confidence too.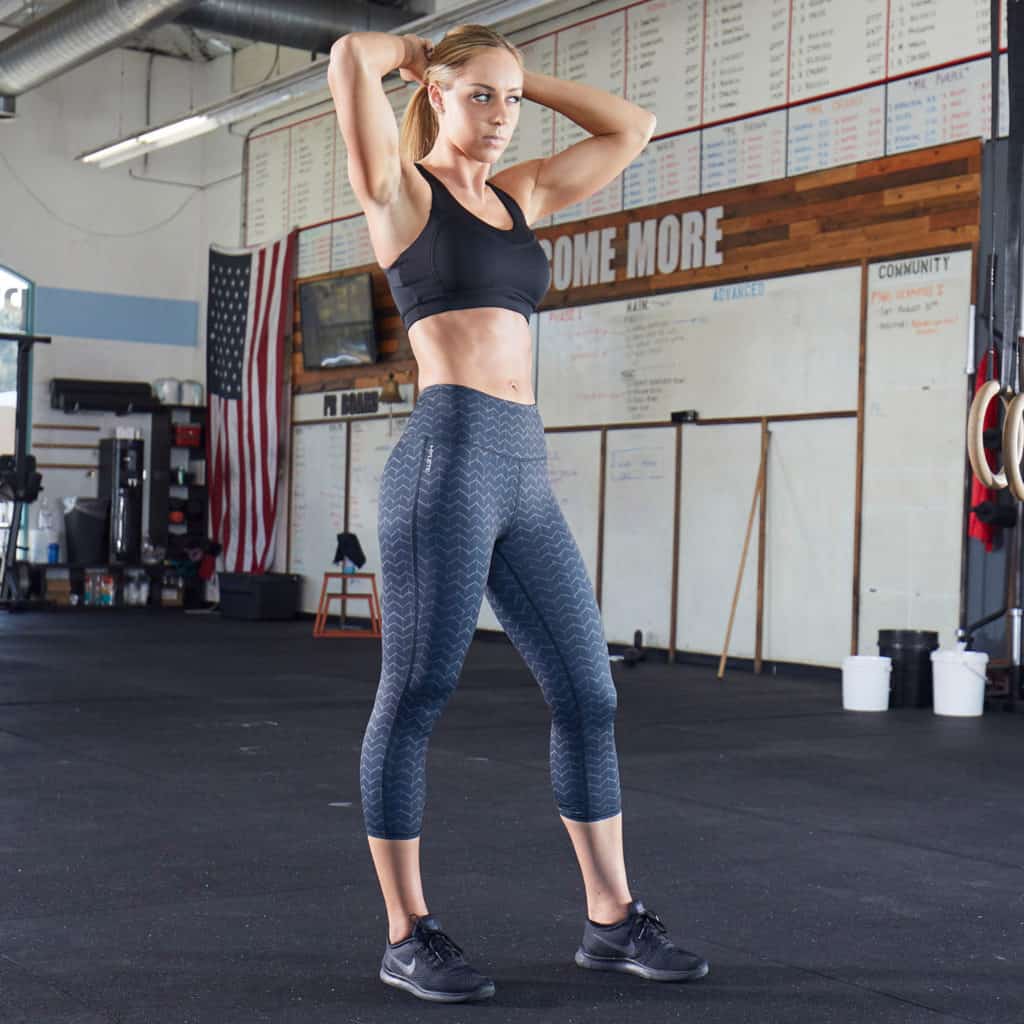 With the pleasing patterns, these work just as well outside the gym too.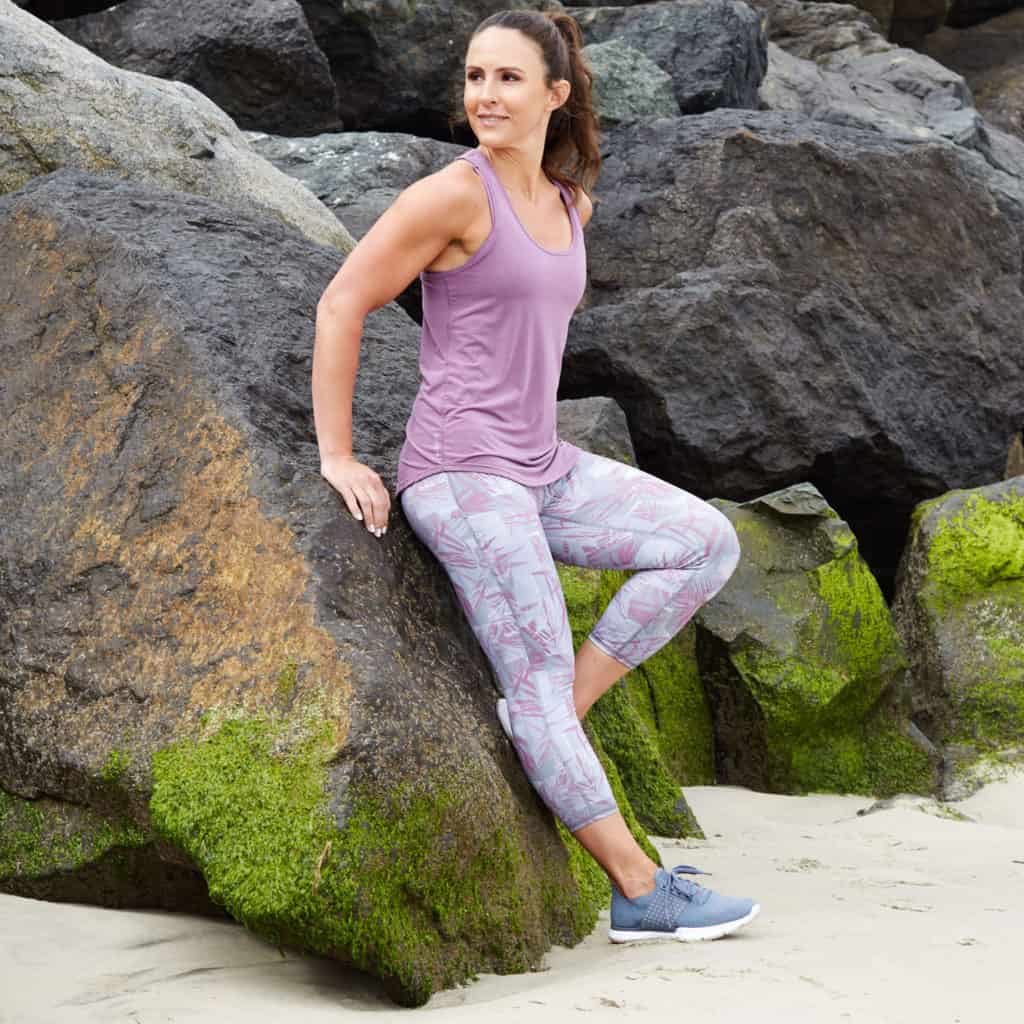 Motiv II Workout Tights From Hylete – Care
Machine wash cold, tumble dry low, do not bleach, do not iron.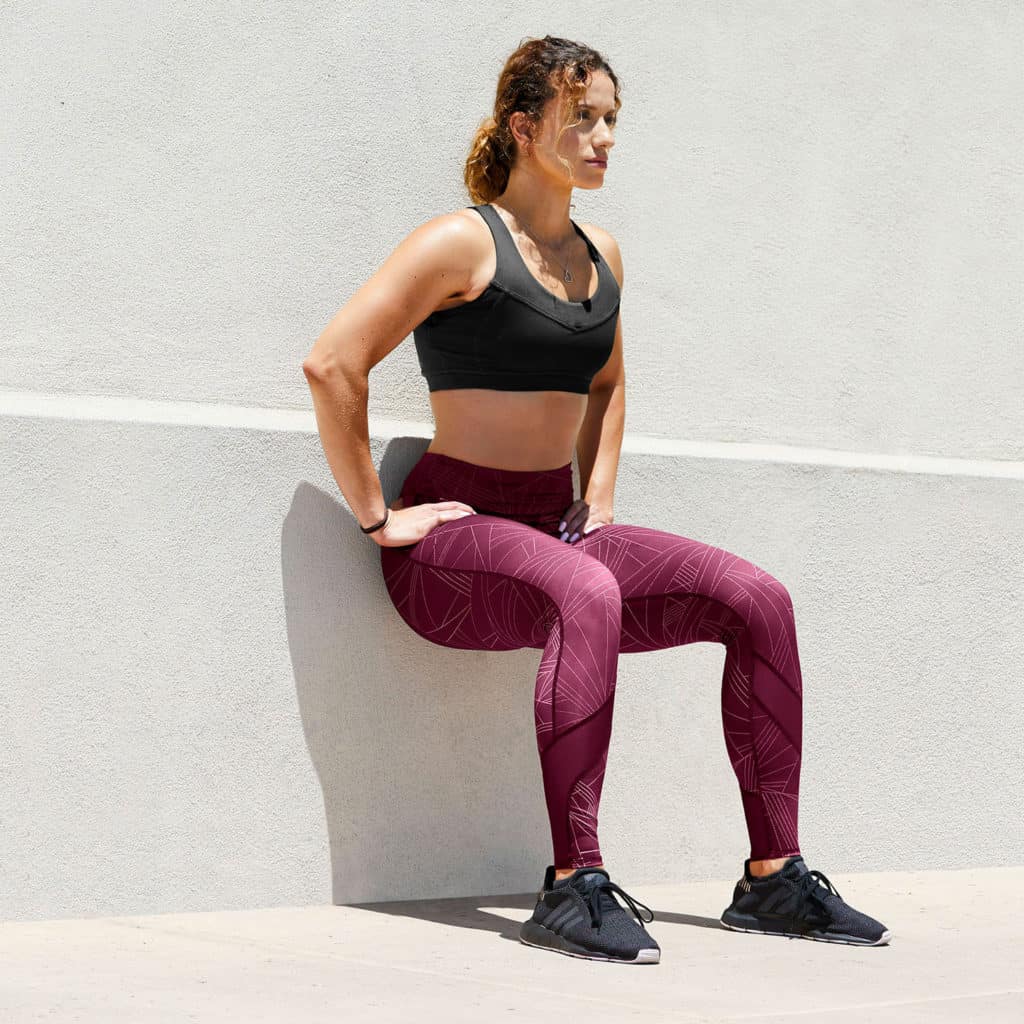 Disclaimers
We are an affiliate of Hylete – that means if you buy clothes after clicking links in this article, we make a small commission at no additional charge to you. This helps us to bring you great information about these products.
This website is not affiliated or associated with CrossFit, Inc. CrossFit is a registered trademark of CrossFit, Inc.