Leggings are great for your CrossFit workout – they are soft, comfortable, light-weight, and they don't restrict your range of motion.
And let's face it – they can be a very flattering item of clothing too.
You workout to feel good – so why not look good too?
We'll be reviewing the Nimbus Tights performance leggings from Hylete.
We believe these are some of the best leggings for CrossFit WOD workouts – and we'll explain why while we take a close look at the product.
Here's the women's workout tights we'll be reviewing in this article:
Ok, let's look at what makes these great leggings for your functional fitness workout – or in the globogym.
Nimbus Workout Tights – Materials
First of all, these are all made with Hylete's 4-way stretch fabric.
4-way stretch means it can stretch both vertically and horizontally.
This means a perfect fit – and no restriction on your range of motion or flexibility.
The material is a polyester (90%) and spandex (10%) blend.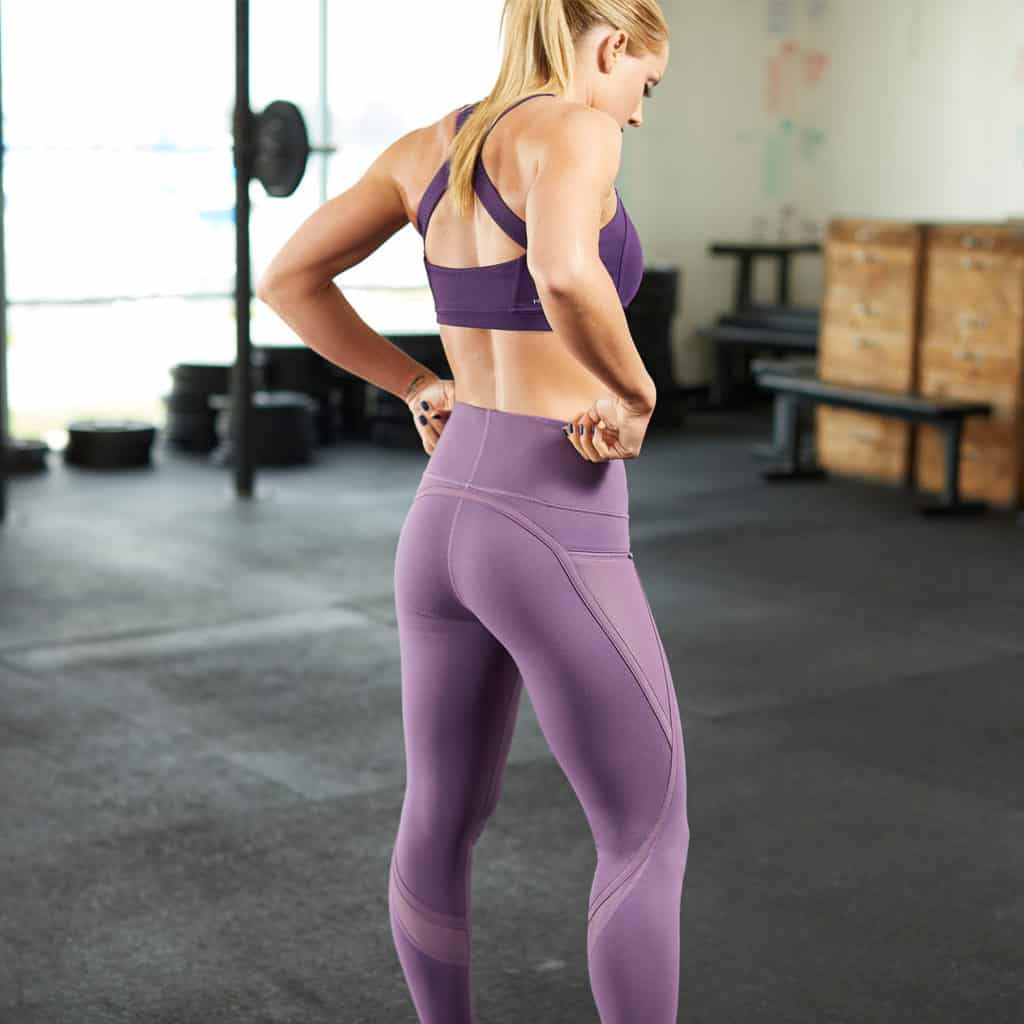 Synthetic materials are a necessity in performance wear – they are lighter, more breathable, and not as absorbent as cotton. They also dry much, much faster.
Do you want to walk around sopping wet? Neither do I…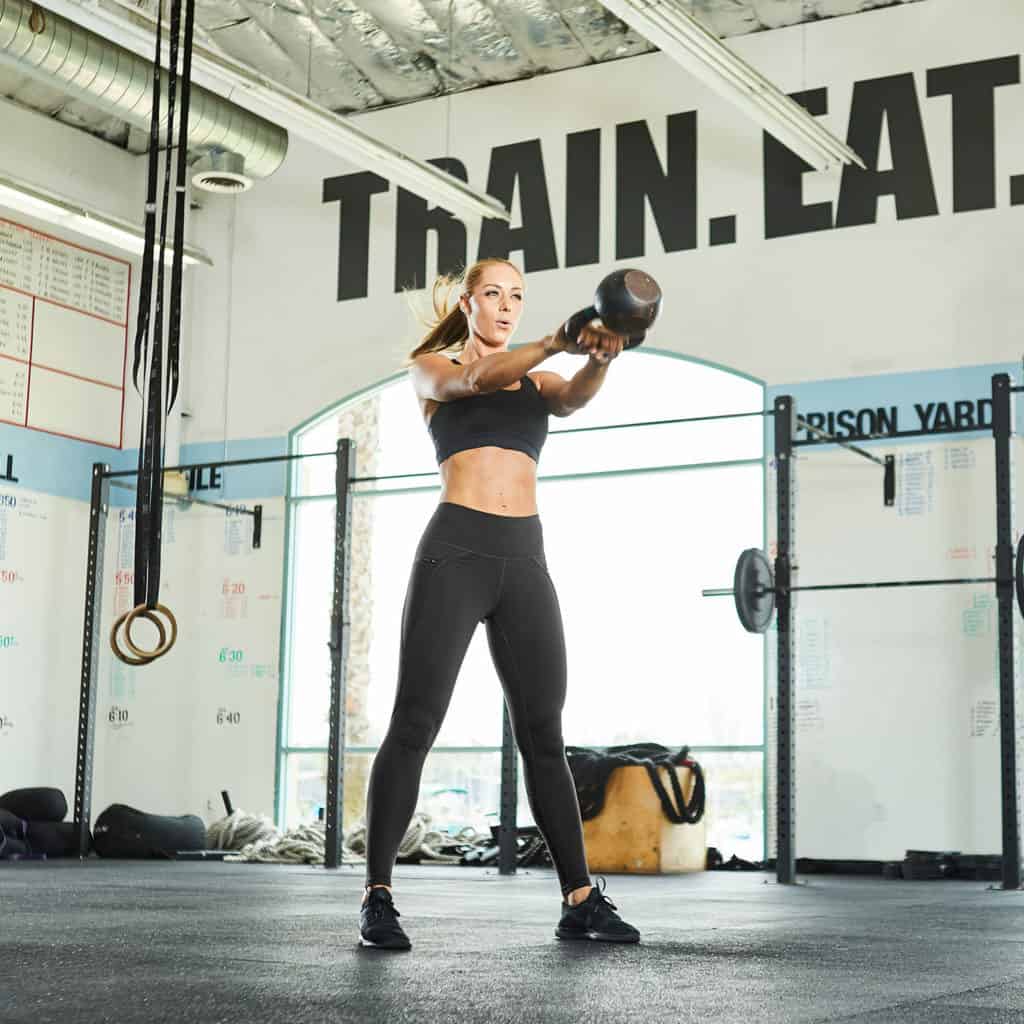 Why spandex? That's what give these tights their stretch – and still return to shape every time.
That's what help makes for a perfect fit and it ensures there are no limitations to your range of motion when exercising.
Polyester is the other key component. Polyester is a synthetic material that is very resistant to shrinking and wrinkling.
But, more importantly it is thin and light (but durable) and it dries lightning fast.
Are these see-through?
NO – even when put to the "Squat Test" – you can't see through these tights.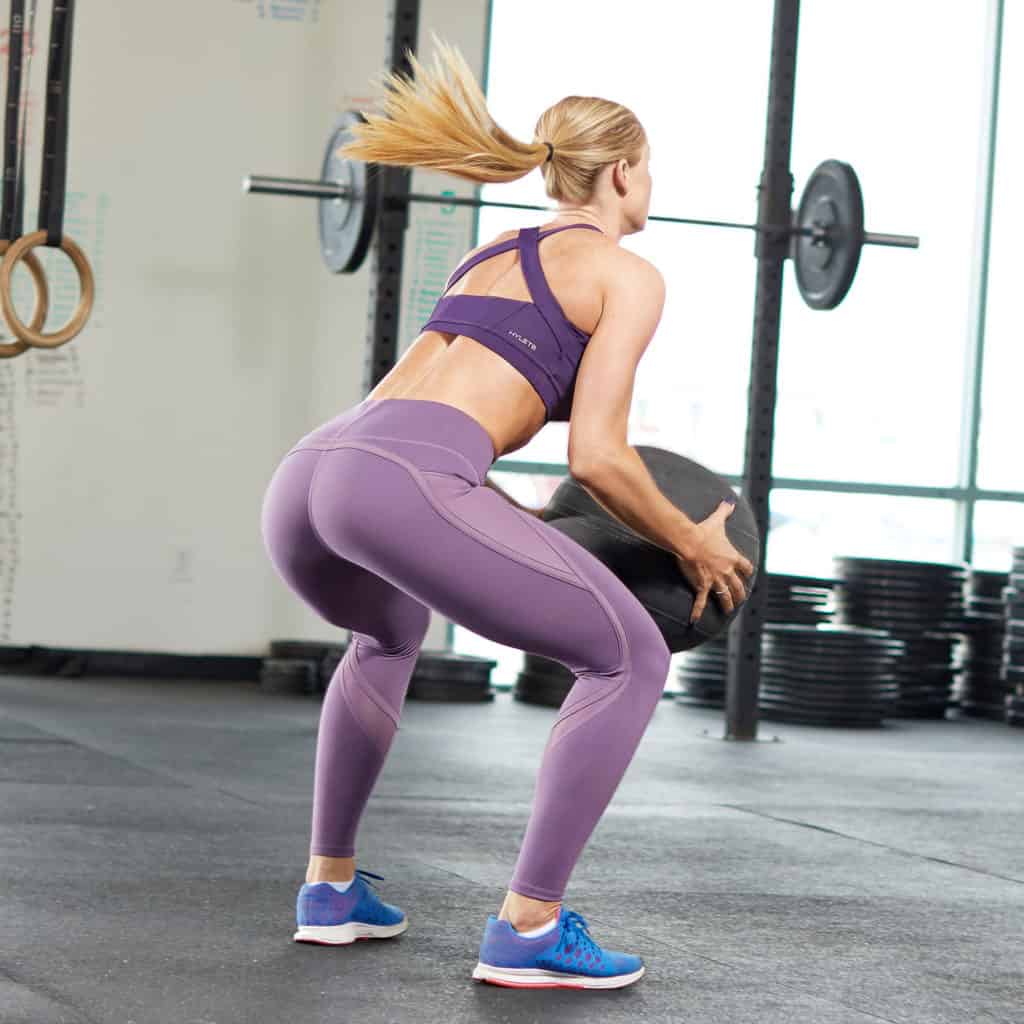 Nimbus Workout Tights – Fit & Cut
Nimbus tights aren't just made from super comfortable fabric – they have great styling too.
The flattering fit not only gives you superior mobility – it complements a wide range of body types.
This will help highlight your natural curves with flattering lines.
These have pockets too.
Perfect for storing your phone during your workout.
The zippered pockets are strategically placed pockets to sit high on the hip. This both secures your belongings – and it helps to keep them out of the way.
We recommend you use the zippered side pockets to store smartphones, credit cards and keys.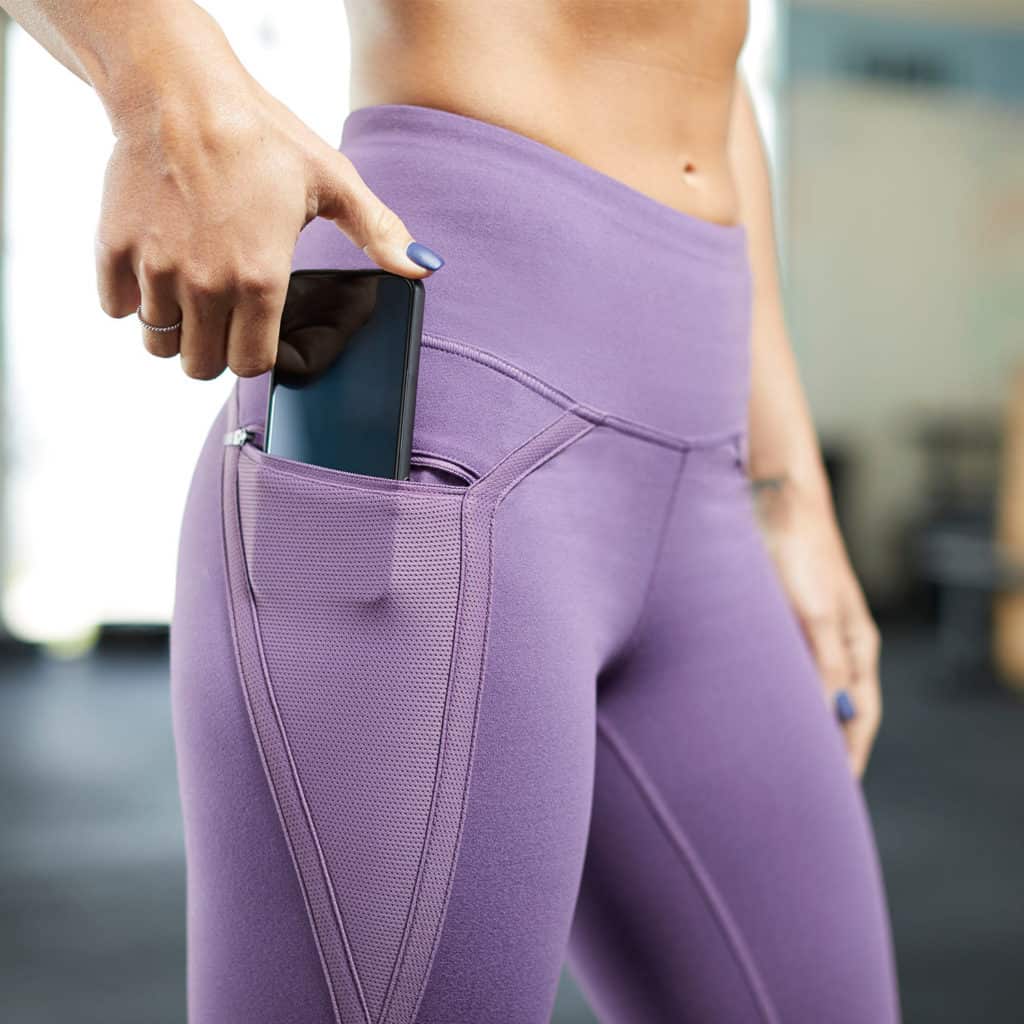 Because they are placed high on the hip this also helps minimize content movement during active use.
Hylete has thoughtfully included a mesh outer layer to add an attractive style element while being backed with solid fabric to ensure pocket contents are not visible.
Zippers are a must-have – so you can lean back (or go inverted) without spilling your phone.
The Nimbus tights use YKK semi-auto lock zippers to guarantee nothing will fall out of pocket during training.
The Nimbus workout tights are available in several sizes and two inseam lengths (25″ and 27″).
And – they are available in a high-waisted version too.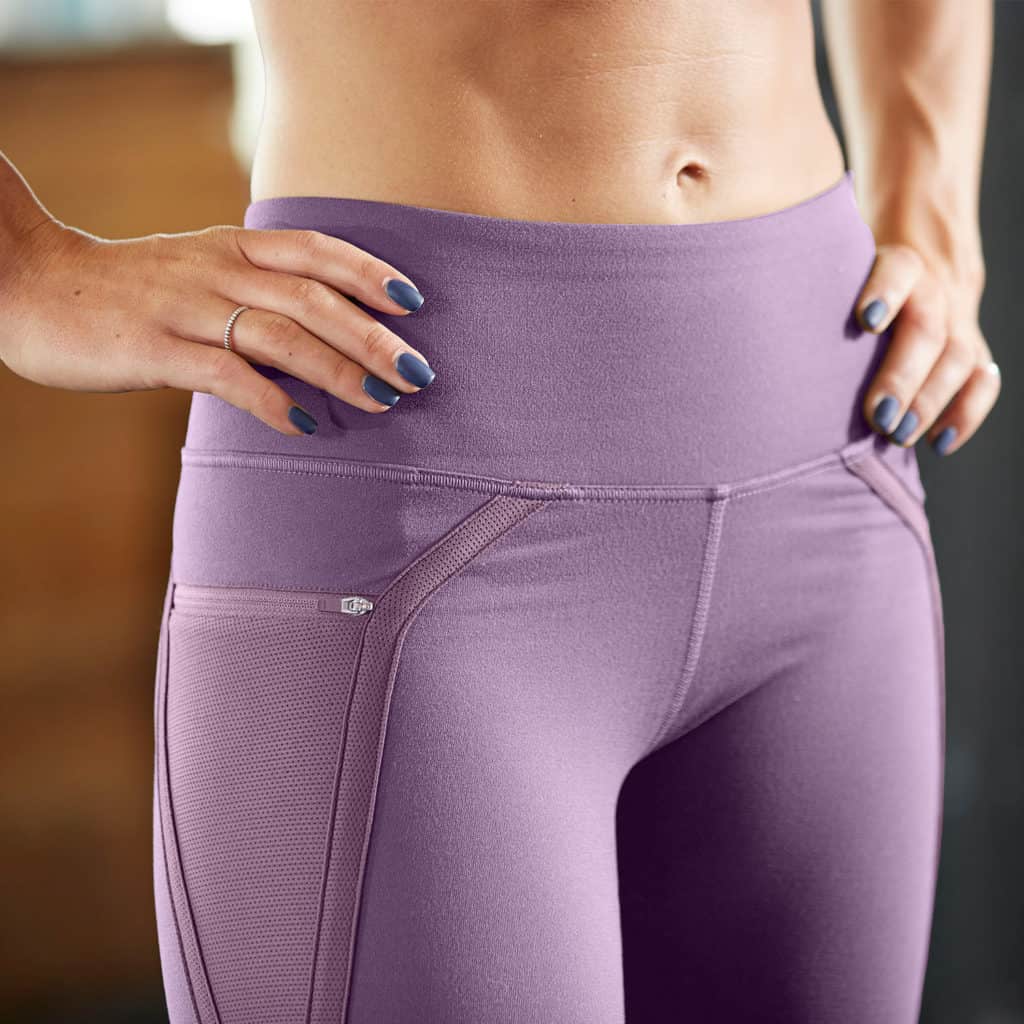 Why the high waist?
The highest waistband creates an elongated silhouette that will complement your hips and legs, for a universally flattering design.
And of course, these are made with that same comfortable, stretchy Nimbus fabric (90/10 polyester/spandex) to moves with you to deliver the freedom of flexibility.
The higher waistband and rise adds more coverage for your midsection while you move.
The high waist Nimbus tights have all the great features of the regular tights – zippered pockets, 4-way stretch fabric, and more.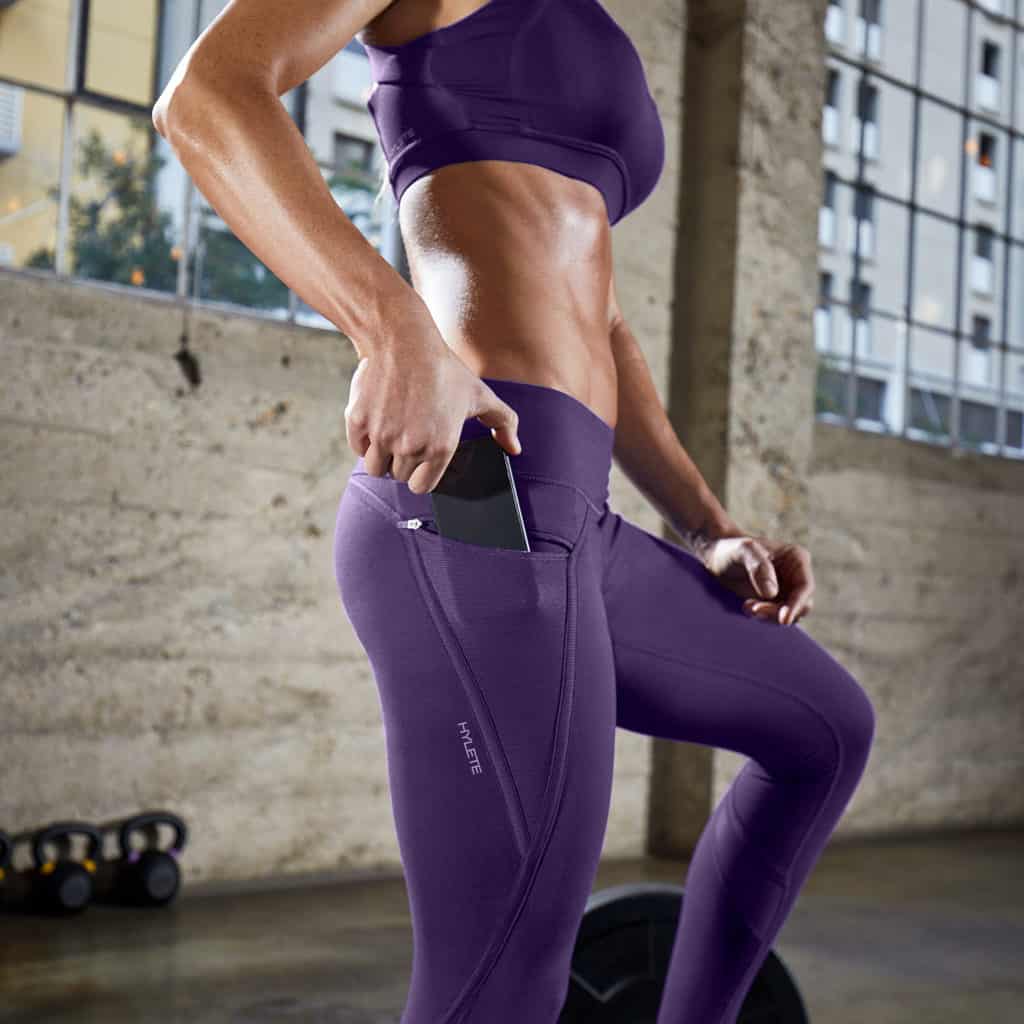 Nimbus Workout Tights – In the Gym
Our favorite is the high-waisted version in black.
It's a sleek and refined look – that let's you be a little sexy – but not too much.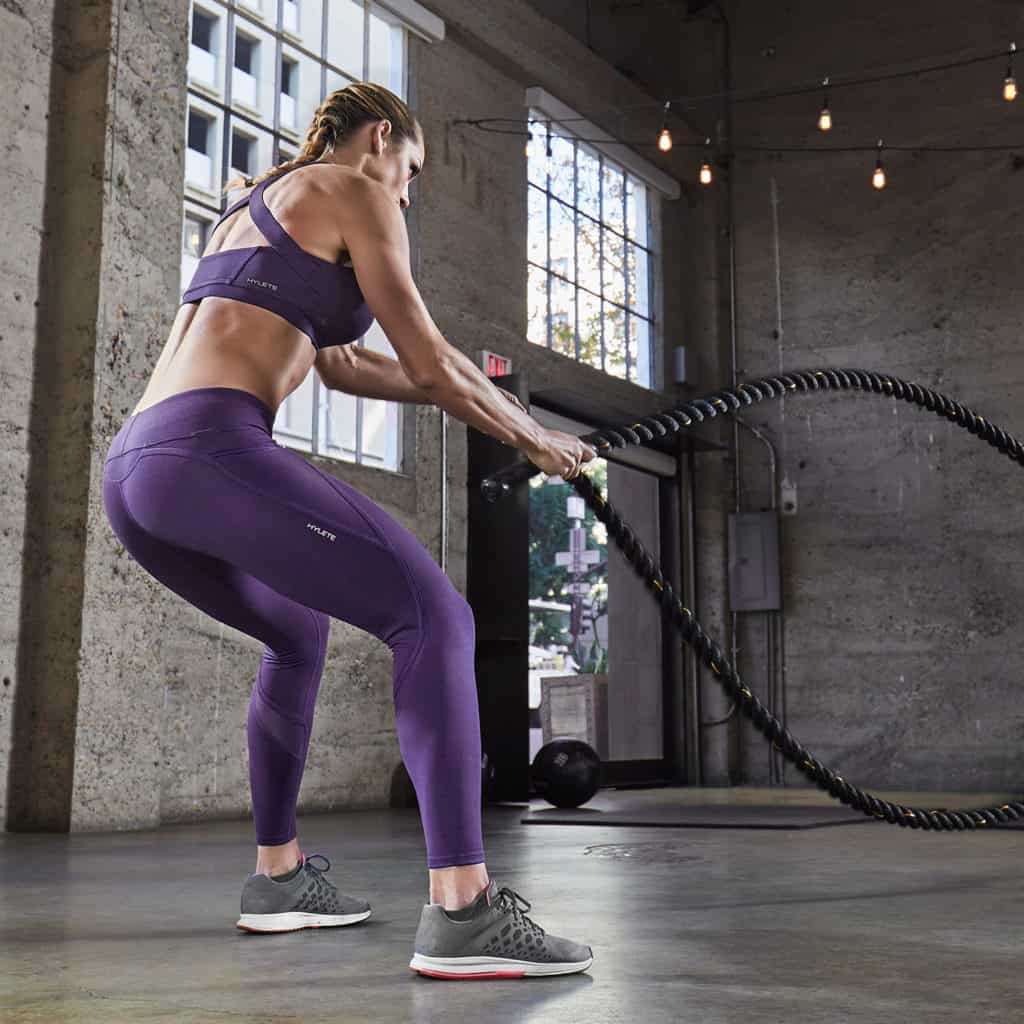 Remember these are not see-through – and the high waist gives you extra tummy coverage for those stretching moves.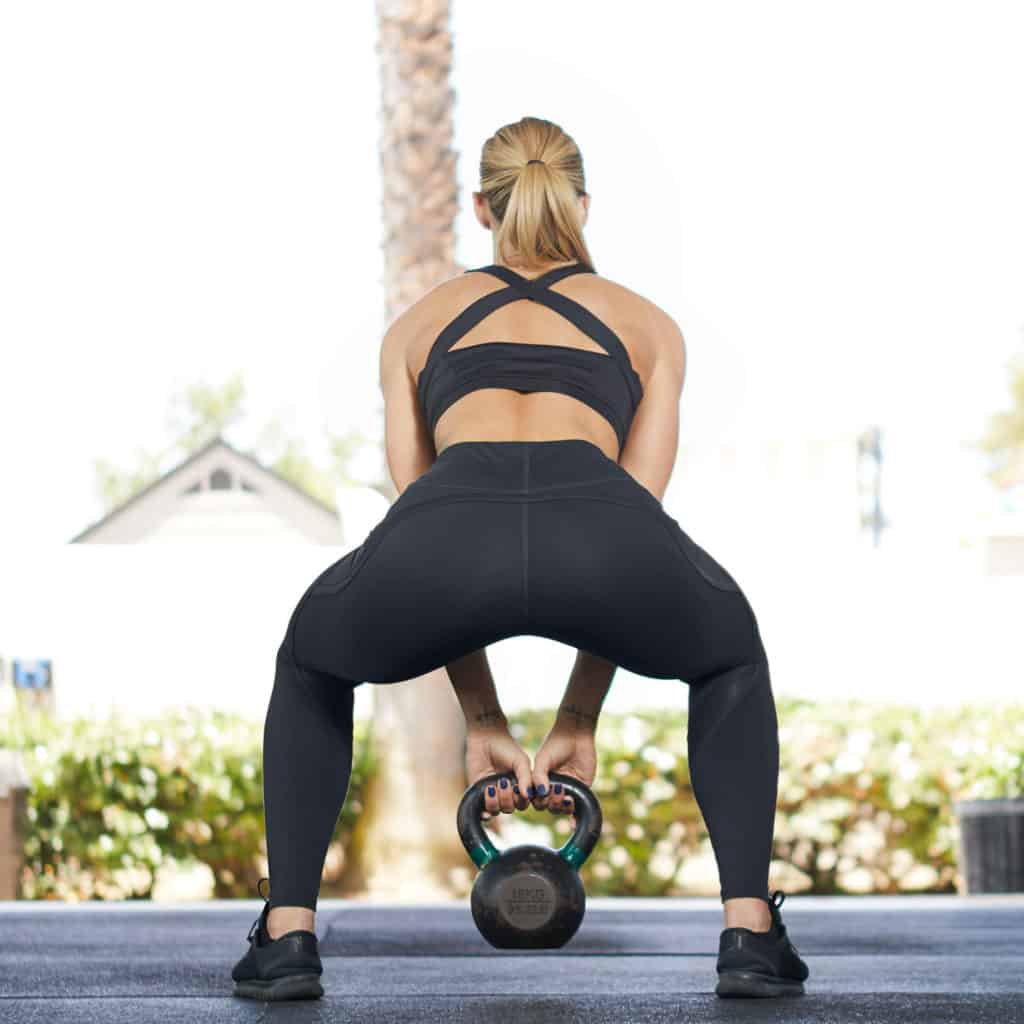 These are great for yoga, CrossFit, High Intensity Interval Training (HIIT), boot camp, and just about anything you do in the gym.
We'll have some more thoughts soon when our long-term hands on review is complete.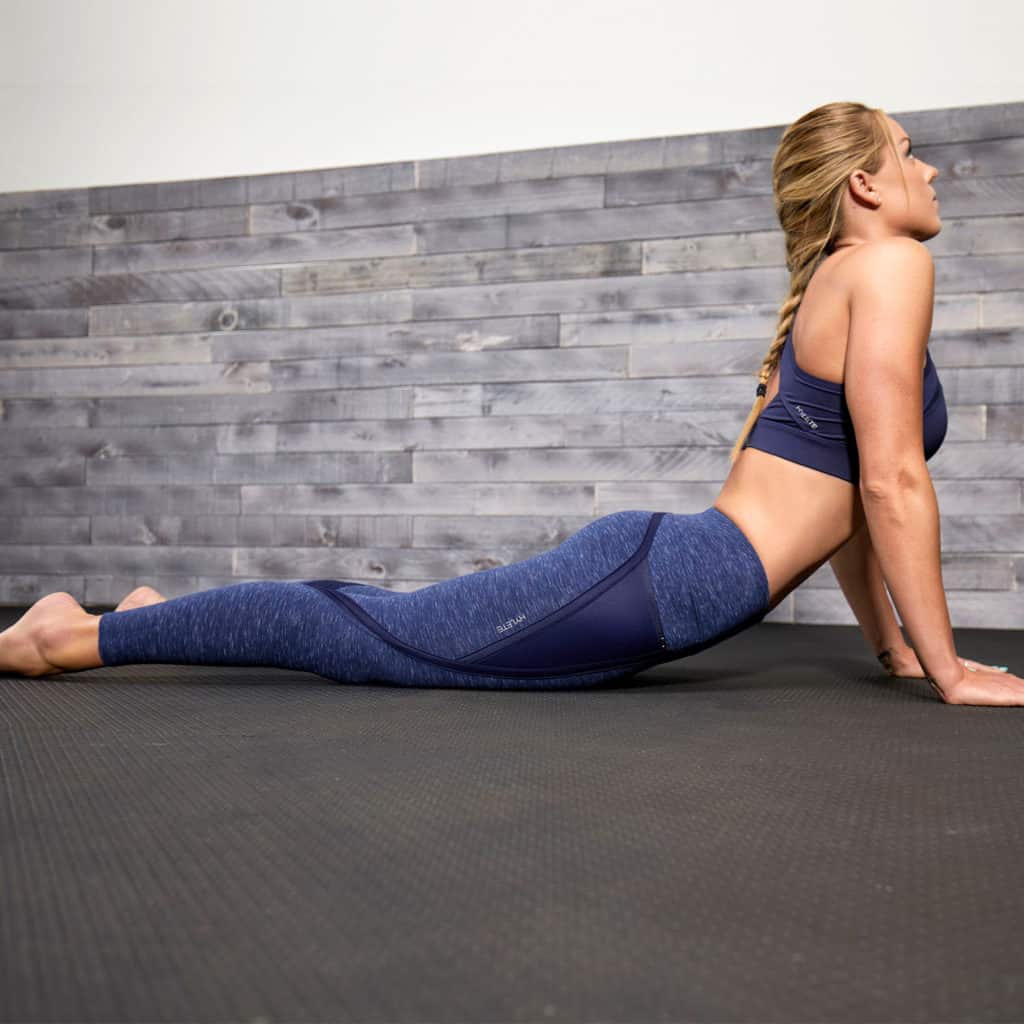 Disclaimers
We are an affiliate of Hylete – that means if you buy clothes after clicking links in this article, we make a small commission at no additional charge to you. This helps us to bring you great information about these products.
This website is not affiliated or associated with CrossFit, Inc. CrossFit is a registered trademark of CrossFit, Inc.