Force USA: Use code
FAM5
to get 5% off any purchase over $1,500.
Let's review Leg Machines from Force USA.
Leg exercise is as important as your upper core, flexibility, and cardio exercise. The large muscles in the legs are an essential component of your overall fitness; that's why leg workouts should not be forgotten. Leg strength training exceeds conventional cardio exercises when it comes to maintaining high metabolism levels. And using leg machines can give more intensity to your leg workout and target more muscle groups for more muscular and more defined legs.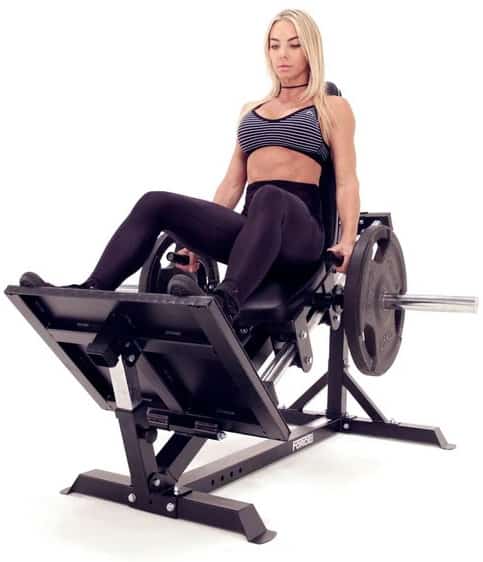 Here are some of the styles we are going to look at: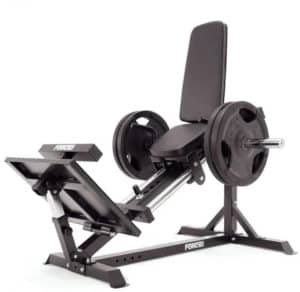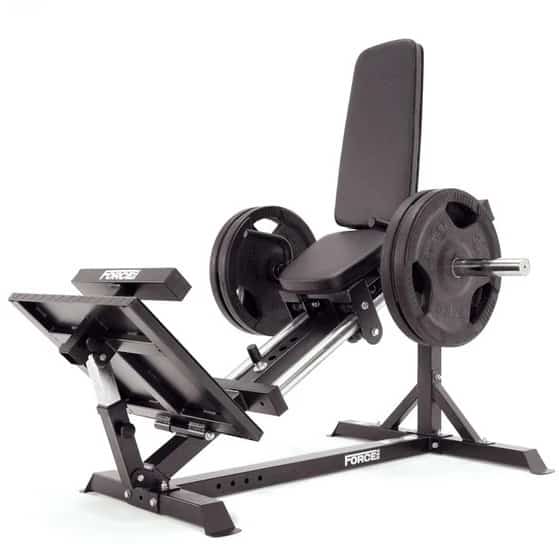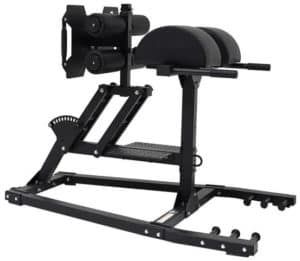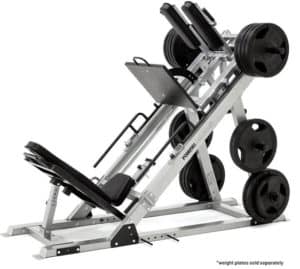 Leg Machines from Force USA – Overview
Working on your lower body using leg machines can help maximize your workout. It also helps develop overall fitness, grow muscles, strengthen bones, involve major muscle groups, tone and sculpt legs, improve posture, and strengthen core muscles. Using them is helpful for physical rehabilitation because they put a vital strain on the upper body. When using leg machines, the glutes and hamstrings are always involved but to different extents. Strong glute muscles can help in recreational activities while strong hamstrings help perform primary duties like lifting objects and carrying weight.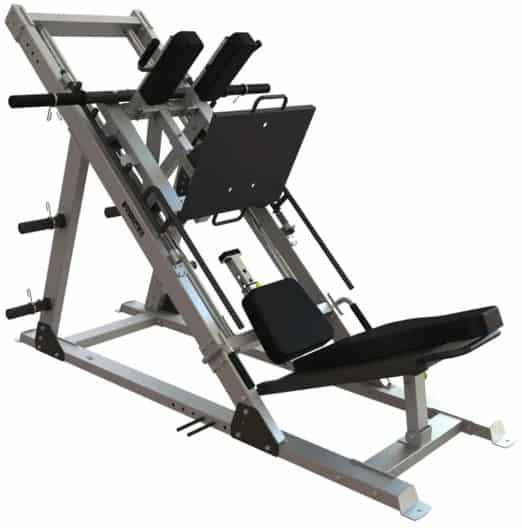 Force USA manufactures different leg machines, and just like all their strength equipment, they make these machines that should meet strict quality standards enforced at every stage of the production process. This means you are guaranteed that the products you will get will save you years of trouble-free use. Force USA Leg machines target different parts of the legs, including the quads, calves, hamstrings, and glutes making them rock-solid.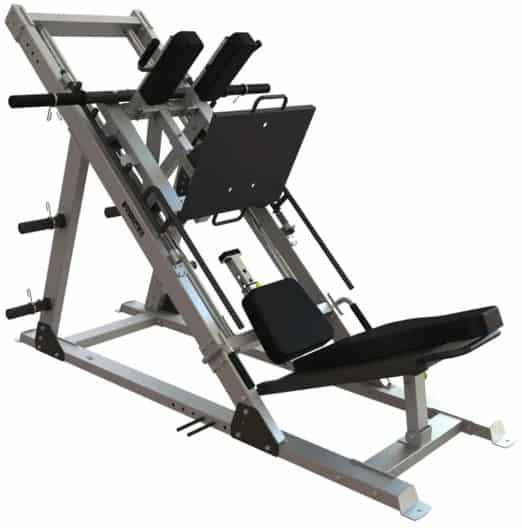 Force USA Compact Leg Press
The Force USA Compact Leg Press combines a standing leg press, and a calf raises into a single compact leg press footprint. It is made of heavy-gauge rolled steel tubing with a weight capacity of 660lb, measuring 65″ deep and 52″ wide. It is an innovative space-saving leg press set for small floor spaces while giving the most efficient leg exercises. You can focus on multiple muscles or different parts of the same muscles by putting your feet broader or closer apart or by turning the foot with its footplate that measures 23″ x 20″. It also has 12″ long sleeves that allow you to boost every workout. The pin safety positioning helps handle close to the footplate. The back pad or footplate angle and calf block can be adjusted easily with the commercial gym pop-pins.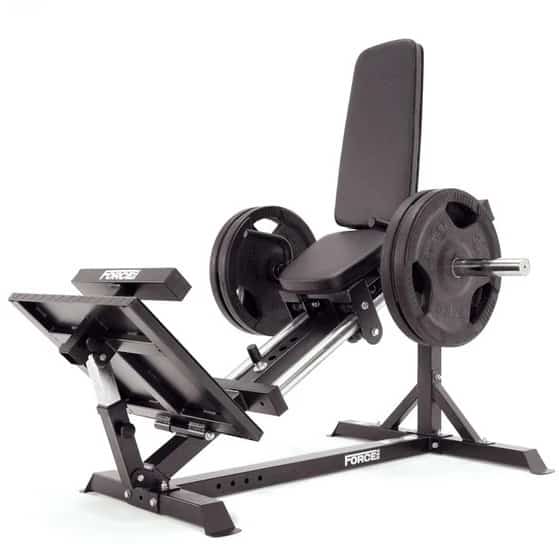 The Force USA Compact Leg Press is best for garage gyms or home gyms with cramped floor space. It is sturdy and firm and has extensive steel tubing and angled support framing with hard steel-plated end caps for superior stability. It has Ergonomic comfort-coated grip handles installed on each side to assist in going in and out and helps you focus on leg drive when exercising with a heavy load. The Hover-Glide mechanism renders ultra-smooth motion, and it has high-density commercial grade foam padding with an ultra-thick laminated wood base that is strong but soft. It also has exceptional commercial-grade vinyl upholstery with Rip-Stop mesh backing to avoid cuts and breaks.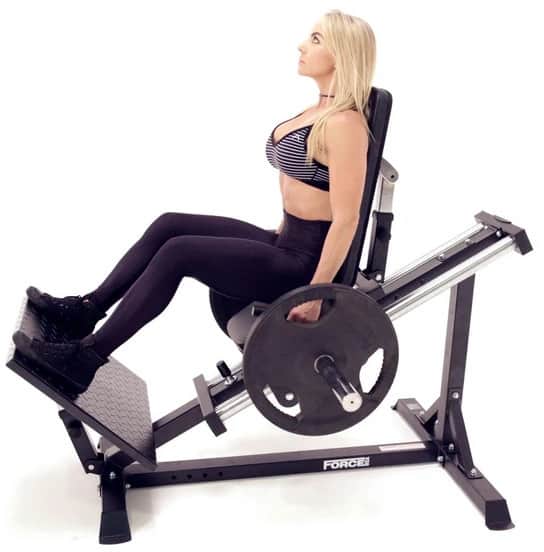 Glute Ham Raise Developer
The Glute Ham Raise Developer is a primary training machine to increase power and endurance in the core, lower back, hamstrings, and glutes. Its entirely flexible rotating arm makes it suitable for shifting user heights, while its solid reinforced frame can handle high-capacity usage. This machine is a very safe way to exercise your spinal erectors and abdomen.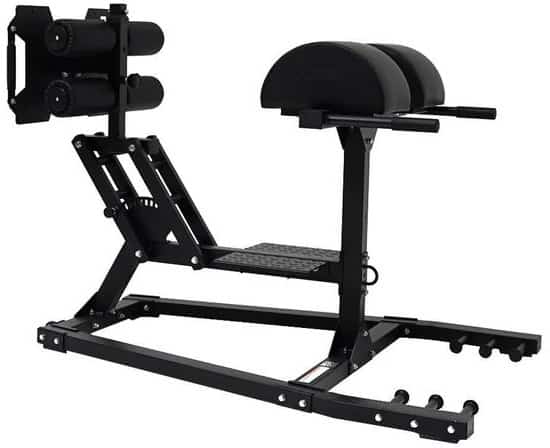 It has a heavy-gauge steel tubing with a large 1,300 lbs weight rating and maximum stability to carry big capacity regular usage in a commercial setting. It has transport wheels so you can move it around quickly, and its ultra-wide tubing promotes maximum stability. Easy and fast ergonomic knobs are installed on the machine, and band pegs are also available to increase resistance and fitness benefits. It is coated with eco-coat powder for added durability and has ultra-thick and ultra-strong high-density padding.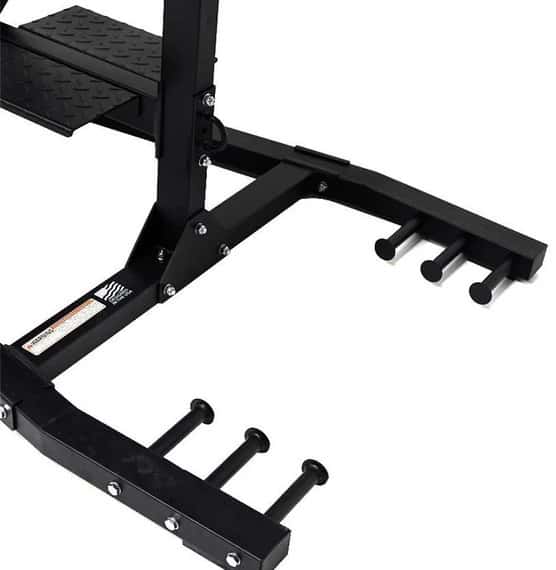 Monster Ultimate 45 Degree Leg Press Hack Squat Combo
The Monster Ultimate 45 Degree Leg Press Hack Squat Combo can immediately improve and develop your lower body muscles, including your hamstrings, glutes, quads, and calves. It is the combination of a Hack Squat, Forward Thrust, Leg Press, and Calf Raises into one lower body strength training system. The Hack Squat centers on your quadriceps and glutes hamstrings with more difficult squats and various foot stands for a comprehensive range of moves and isolations. You can also do Forward Thrust Exercises when you hop on the metal floor plate and look ahead towards the pad. You can modify your position for a higher strain on distinct leg muscles using the Leg Press with its oversized footplate. You can also isolate, develop, and grow your calves with the calf block attachment.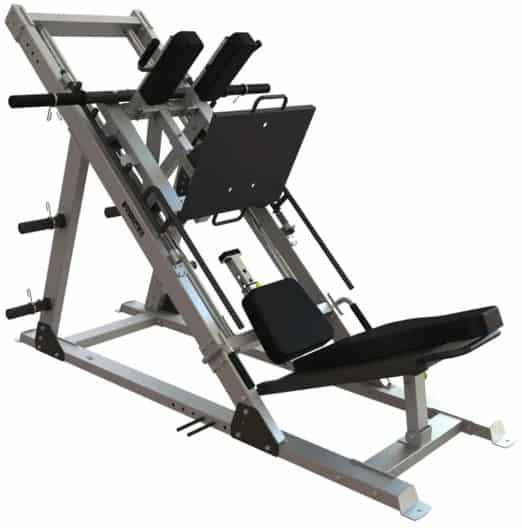 The Monster Ultimate 45 Degree Leg Press Hack Squat Combo is very easy to turn from one machine to another and helps you build a solid framework for all of your strength exercises. Your safety is Force USA's priority, so they make this machine with safety components, safety rail handles on both sides, and a safety stopper. To provide support, the upper frame has band peg positions that add resistance to your training, especially when partnered with their Super Bands.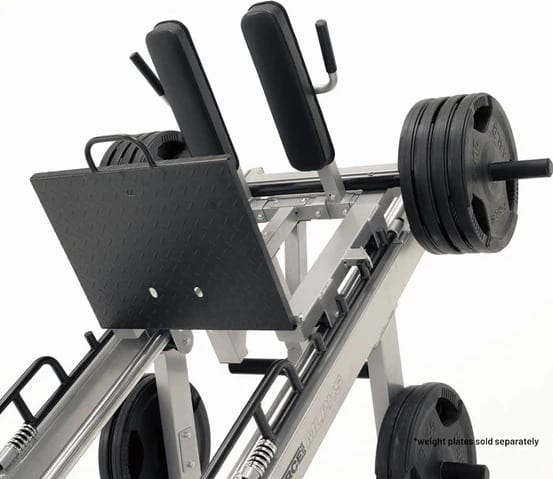 Leg Machines from Force USA Review – In Summary
That's our review of Leg Machines from Force USA.
Force USA provides a powerful lower body strength training solution with their Leg machines, and they are ideal for garage gyms or home gyms with limited floor space. These best-quality machines are backed with a lifetime structural warranty that will last for a long time. They target your hamstrings, quadriceps, calves, and gluteal muscles, making you stronger and improve your overall fitness.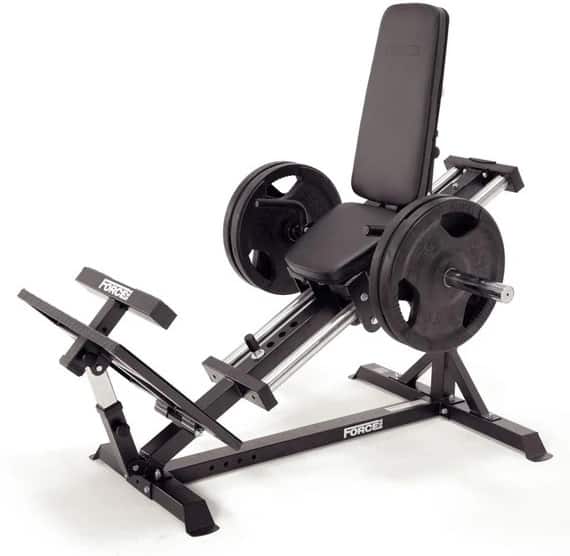 Photo Credits
Product photos on this page are property of Force USA.
This website is not affiliated or associated with CrossFit, Inc. CrossFit is a registered trademark of CrossFit, Inc.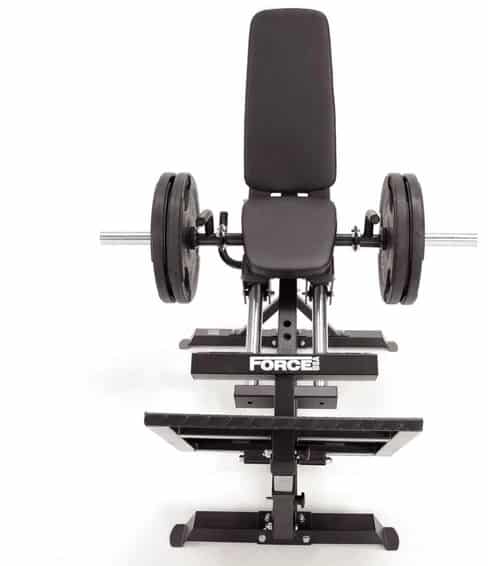 Affiliate Disclaimer
We are an affiliate of Force USA and others that sell this training gear. If you buy clothing or other training gear after clicking the links in this article, we receive a small commission at no extra cost to you. This helps us to bring you in-depth information and content on these great training products.