Rogue has released the 3rd version of the
Echo Bike
. Grab one while they last!
Here's all the different headwear options from Rogue : Hats from Rogue.
Rogue, manufacturer of strength and conditioning equipment, including barbells, power racks, sleds, and accessories, also manufactures apparel and clothing such as hats. From trucker hats to beanies, they've got it all to keep you warm this winter and protect you in any weather conditions.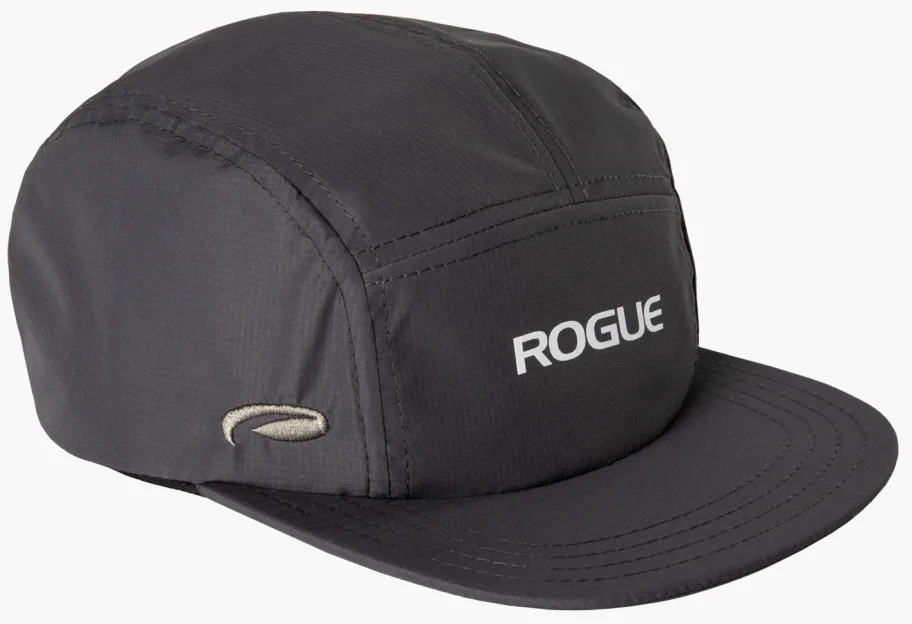 Here are some of the styles we are going to look at:
Hats from Rogue – Overview
Who wouldn't love hats? They make a fashion statement, and they go well with most of our outfits. Hats are not only for men — women use them too. Whatever your purpose is in wearing them, whether a requirement at work, a part of the team you're in, or you just want to complete your classic look, hats not only make your style more elegant, but they also provide protection for you.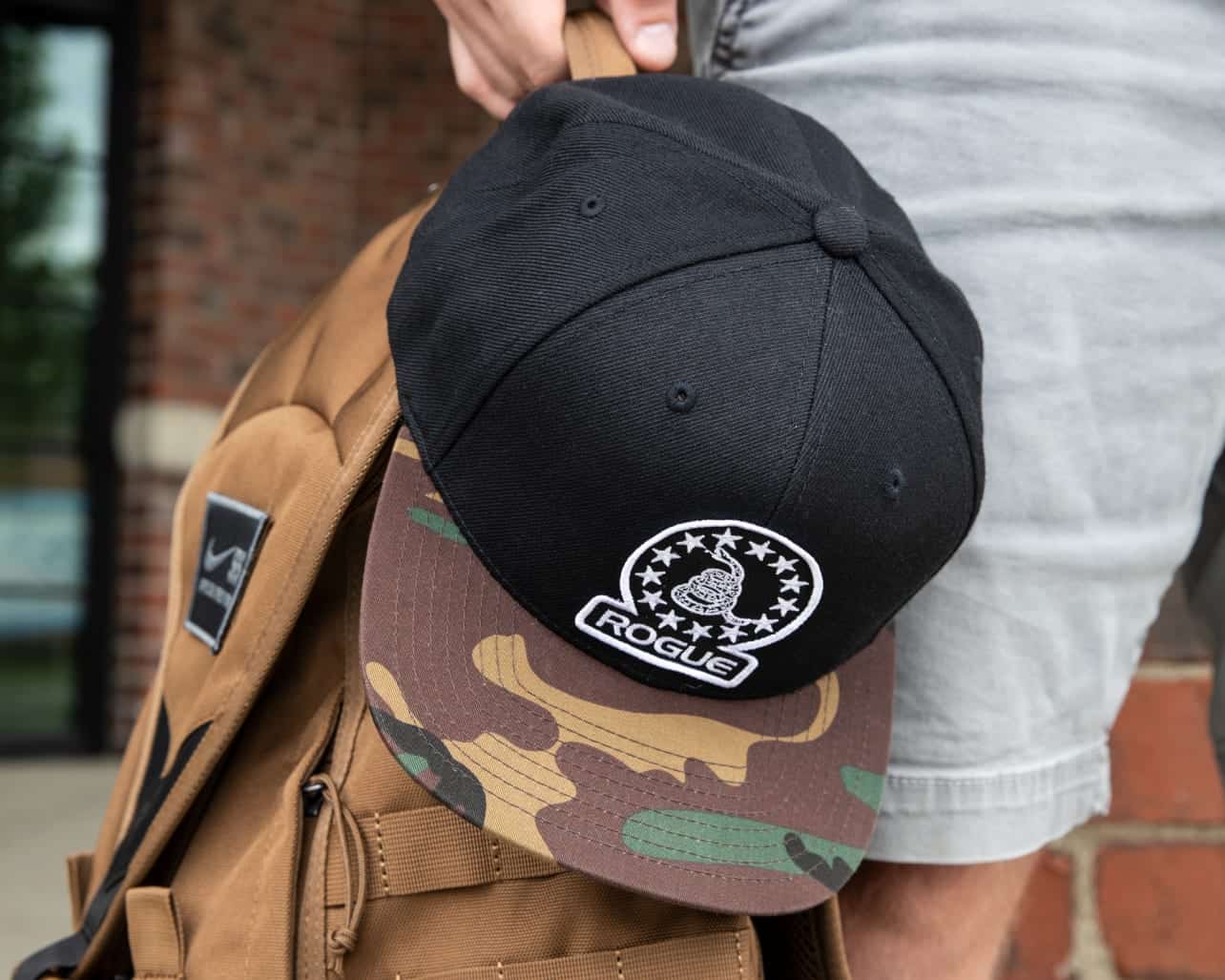 They help prevent skin cancers and skin damage and protect your eyes from the brightness of the sun. They also protect your head, face, and ears from the cold and different weather conditions and help manage your body temperature. Hats also protect your hair from sun damage and fading and your scalp from sunburn. Here are some hats from Rogue with a wide selection so you can choose what fits right for you, your activity, and the weather you will use it in.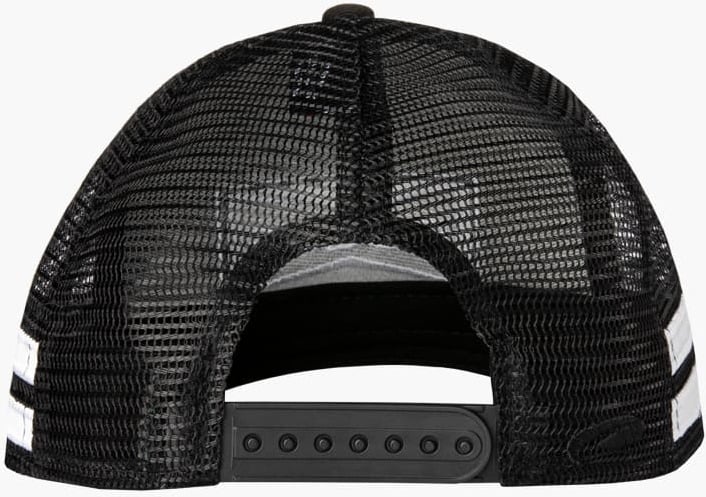 Rogue Ultra Fit Trucker Hat
The Rogue Ultra Fit Trucker Hat produces a new level of comfort and customization. It is a classic snapback cap with modern stretch-fit design elements and comes in black with an olive back panel.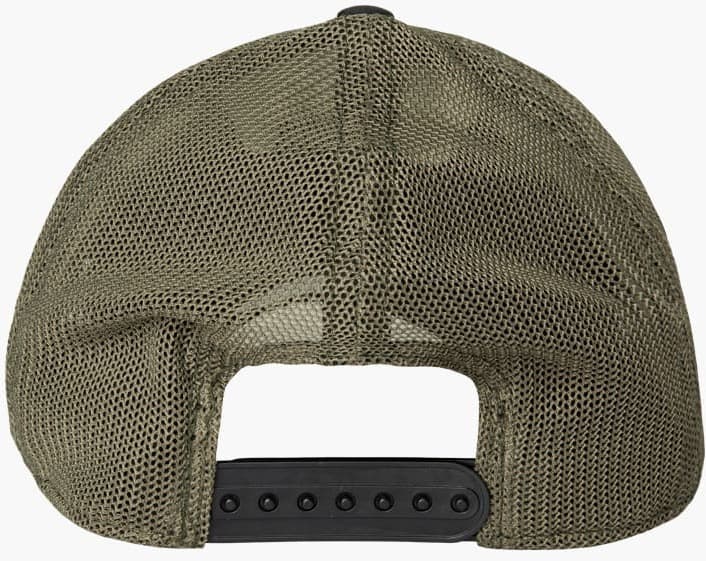 The Ultra-Fit Trucker Hat version also incorporates a slightly curved bill, and an olive Rogue logo patch is sewn into the front.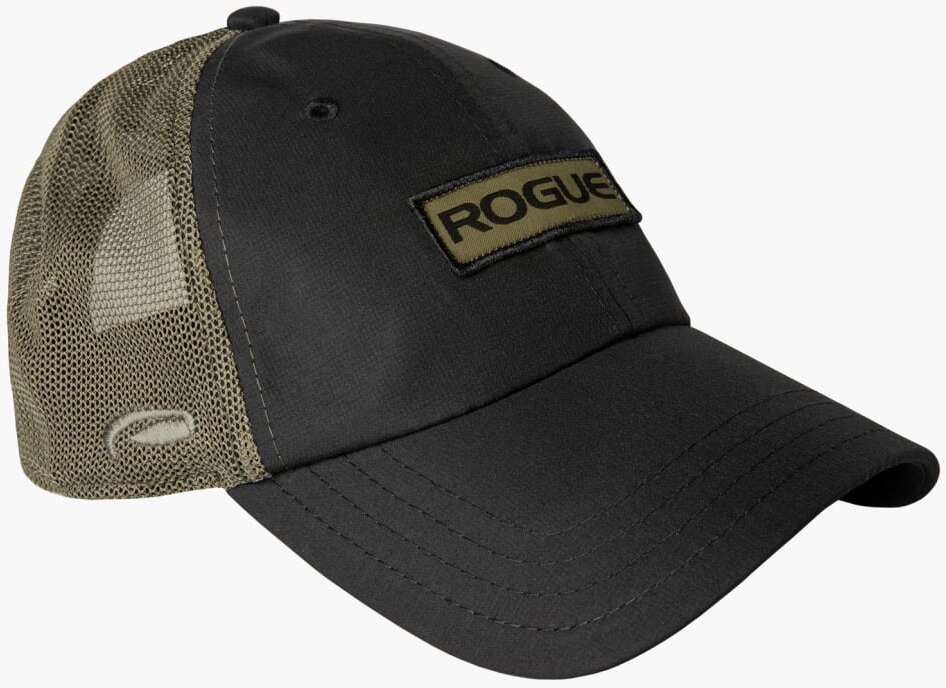 Rogue Striped Trucker Hat – Flat Bill
Protect your eyes and face with the Striped Trucker Hat – Flat Bill from Rogue. They have a wide assortment of exclusive designs to choose from, featuring the Rogue logo on a rectangular patch.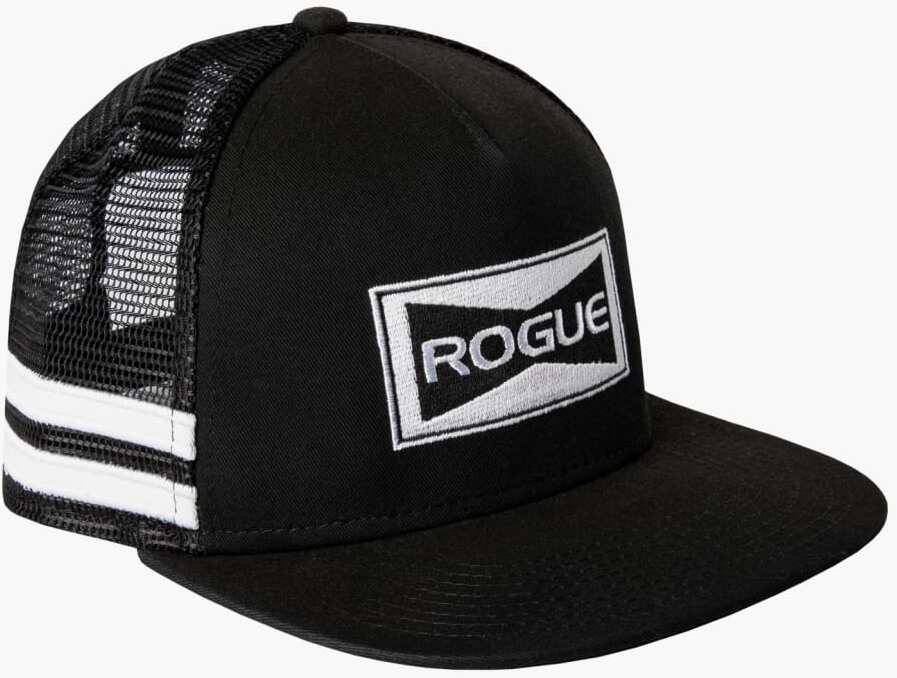 It has a striped-white back panel and the Rogue logo in black on white and comes in black. Each baseball cap includes an adjustable snapback strap with a breathable mesh back panel.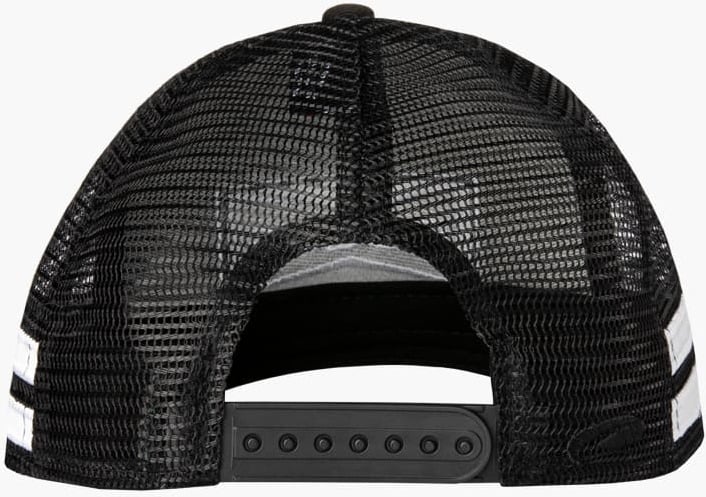 Rogue Patch Trucker Hat
Originally used to promote items and businesses, the trucker hats remain the pinnacle of American headgear from factory workers to farmers.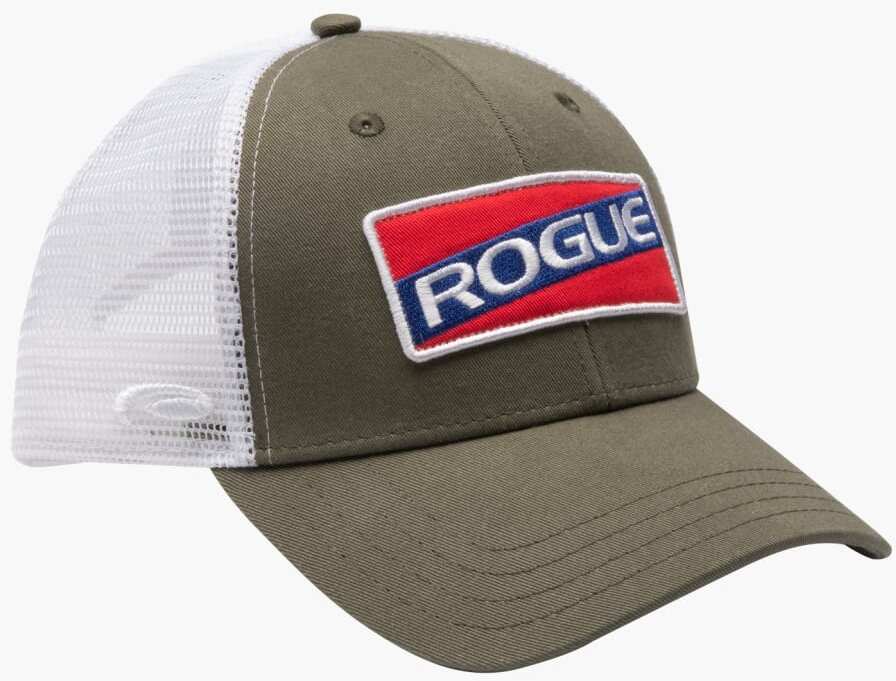 The Rogue Patch Trucker Hat has an adjustable snapback strap with a breathable mesh back panel. The design is with an olive back panel and the Rogue logo patch in white, blue, and red.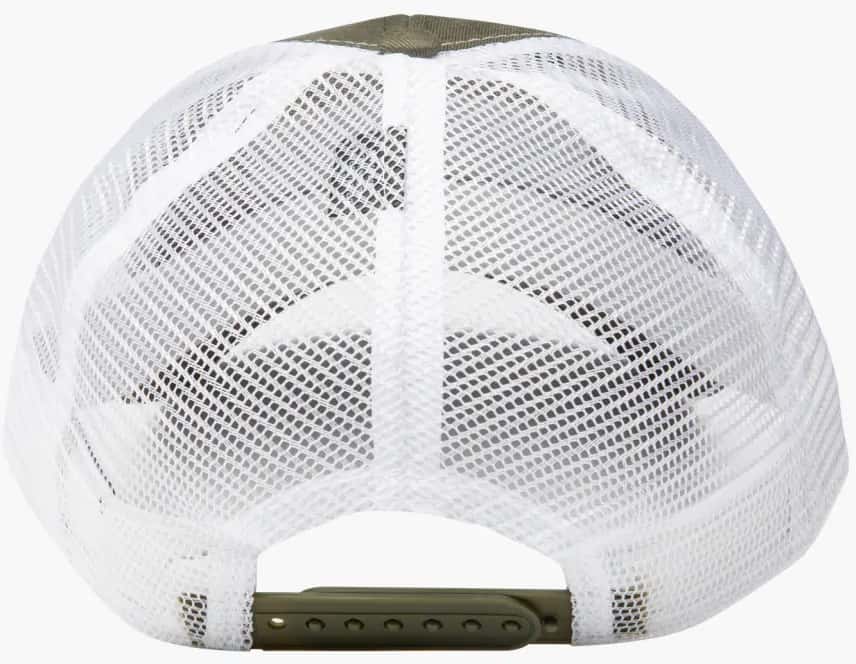 Rogue International Flat Bill Hat
The Rogue International Flat Bill Hat highlights a black mesh back panel, a camo print front, and the official Rogue Fitness International skull patch in black and white.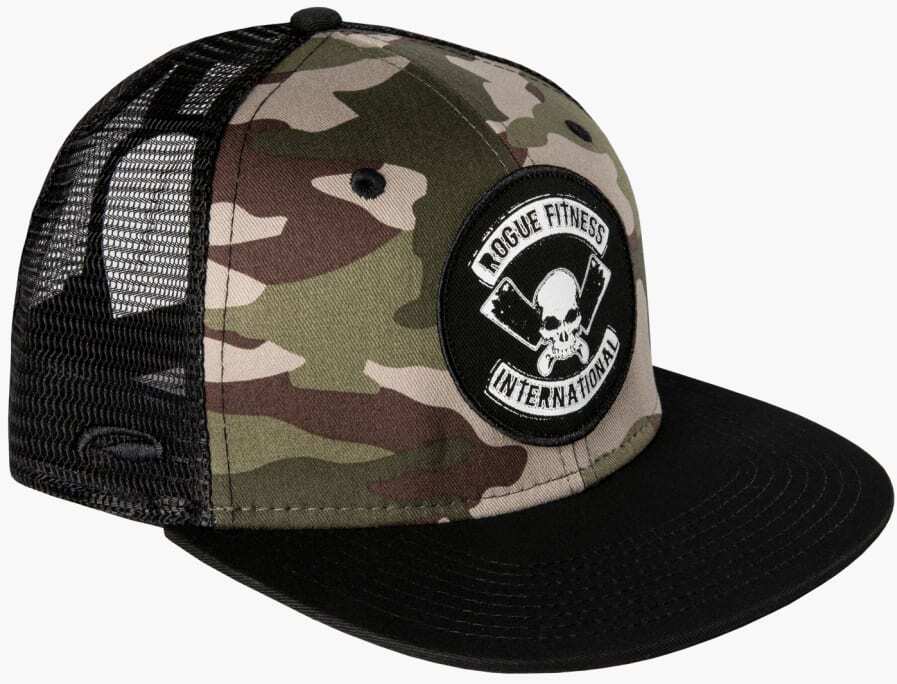 It is a modern tweak of the timeless trucker hat that comes in a Camo graphic and has a great fit and good quality.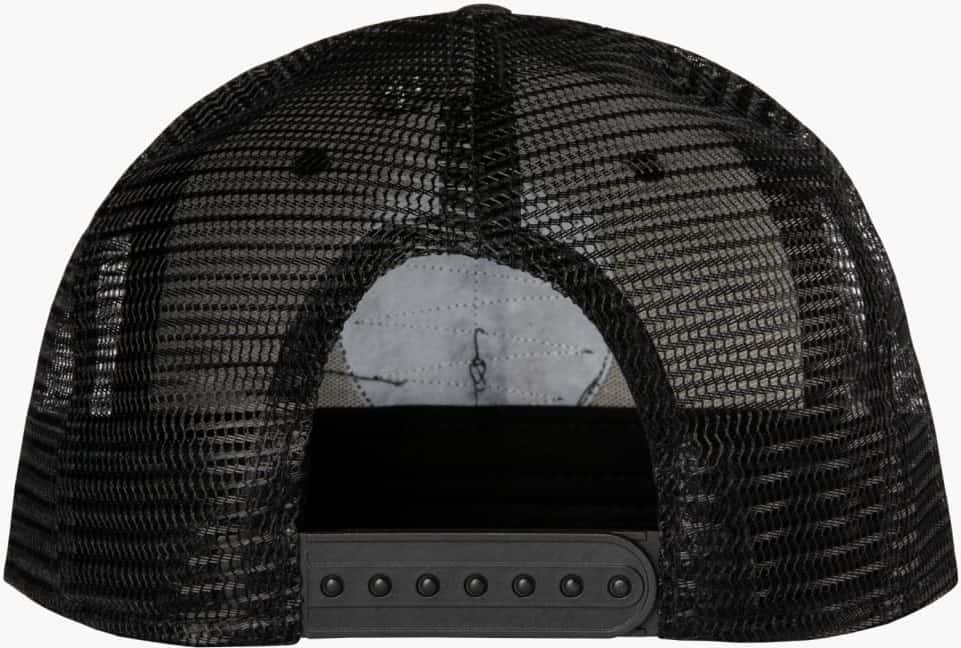 Rogue Don't Tread on Me Snapback
The Rogue Don't Tread on Me Snapback is an adjustable baseball cap with a green camo flat-brim and plain black crown.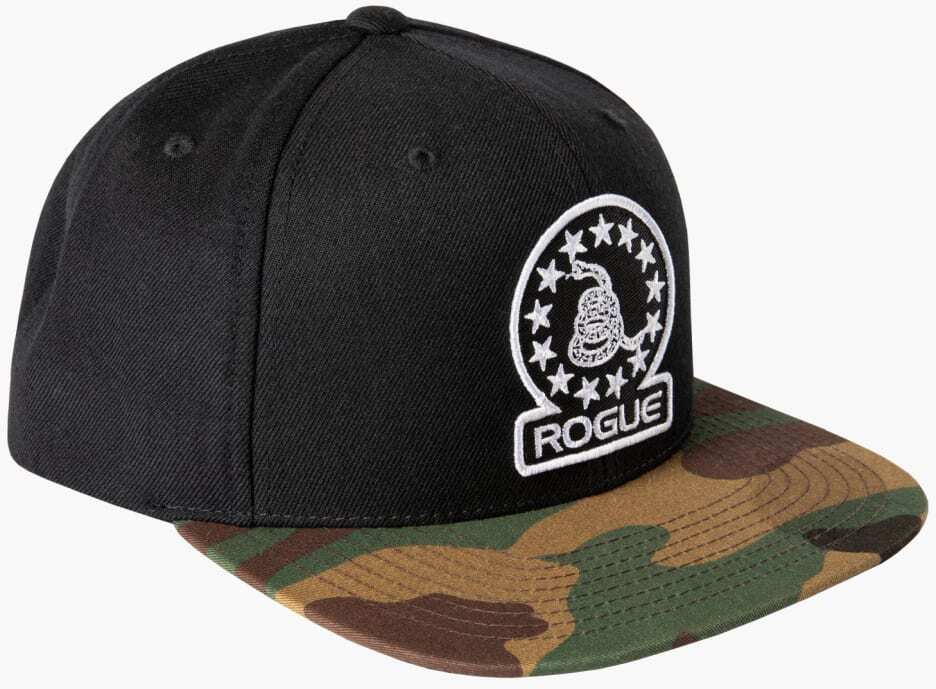 A "Don't Tread On Me" logo patch is displayed on the front of the cap in black and white with a tough, form-holding system.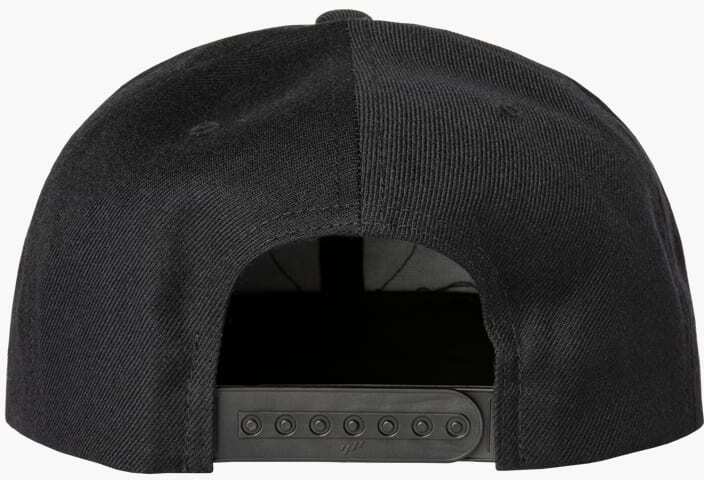 Rogue DriMax Runner Cap
The Rogue DriMax Runner Cap has a low-crown, flat-visor design with a screen printed front panel emphasizing the Rogue logo in white.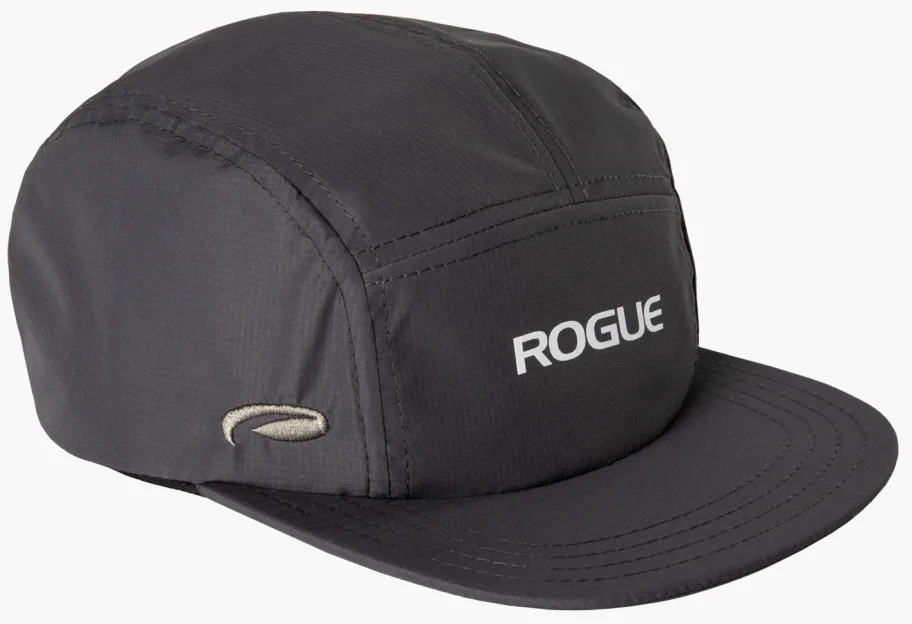 You are drier and more comfortable in any weather condition with its unique 100% polyester DriMax material used in this cap is water-resistant. The adjustable back buckle also allows for a custom fit; one size fits most.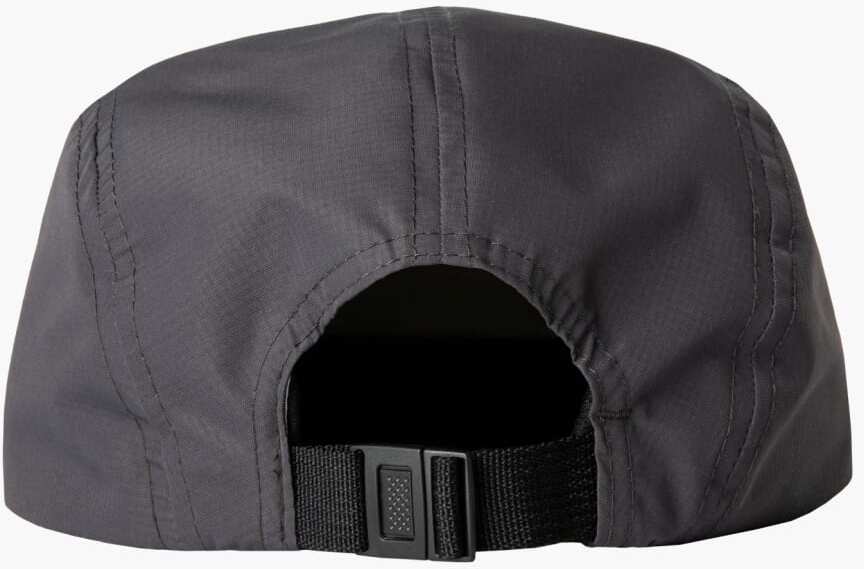 Rogue Dredge Knit Beanie
Available in Spanish red, the Rogue Dredge Knit Beanie features a half-cardigan waffle knit construction with quality yarn made from 100% Acrylic.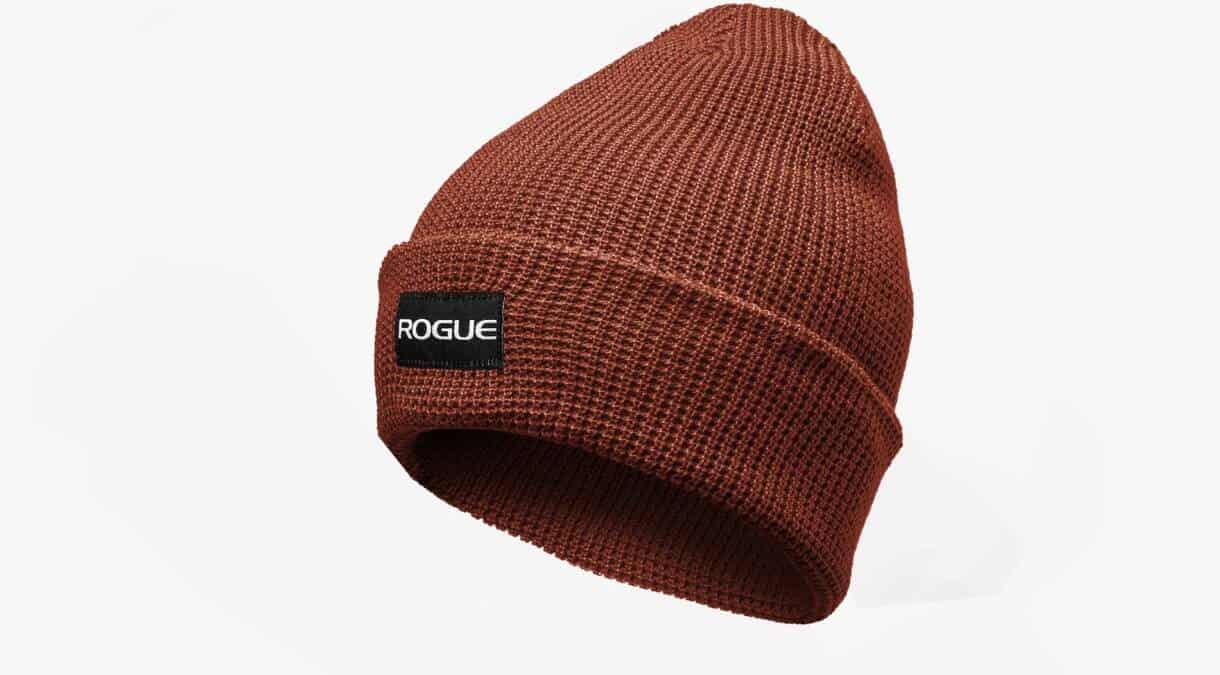 It has a Rogue patch logo on the front cuff and is intended to help keep you warm during winter.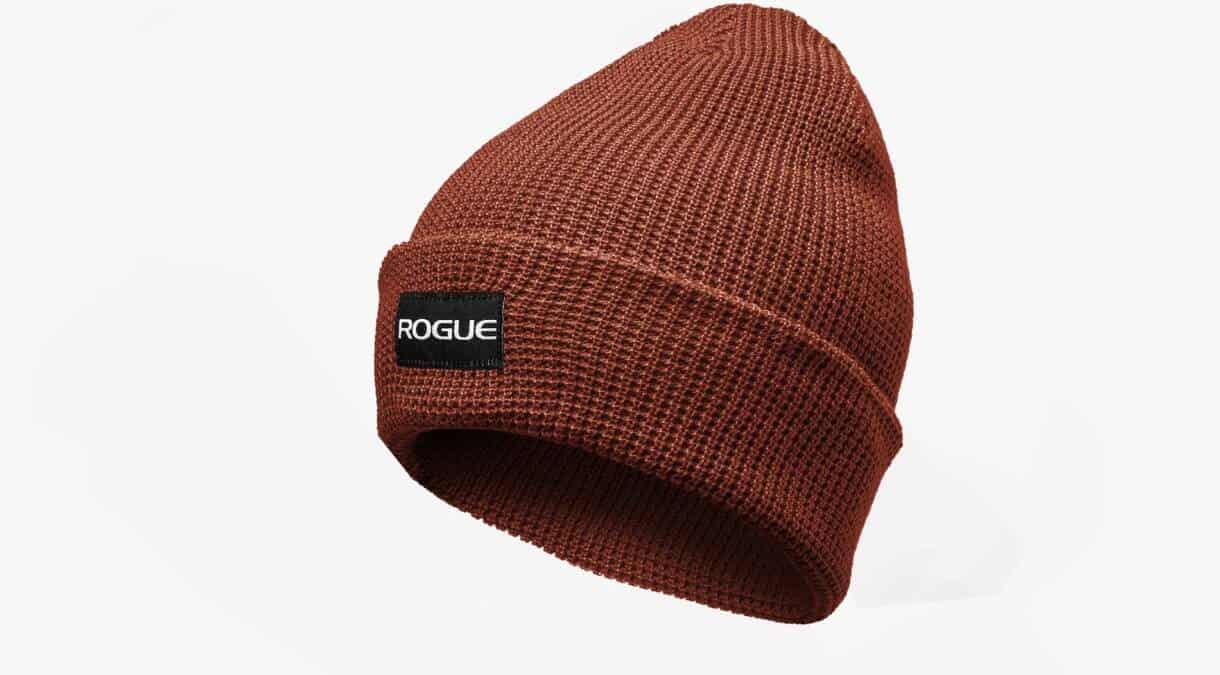 Rogue Cuffed Knit Beanie
Aside from protection, the Rogue Cuffed Knit Beanie also provides charm and elegance to your outfits. It is made from 100% Acrylic yarn in a flat knit design and comes in Surplus/Orange/Aqua.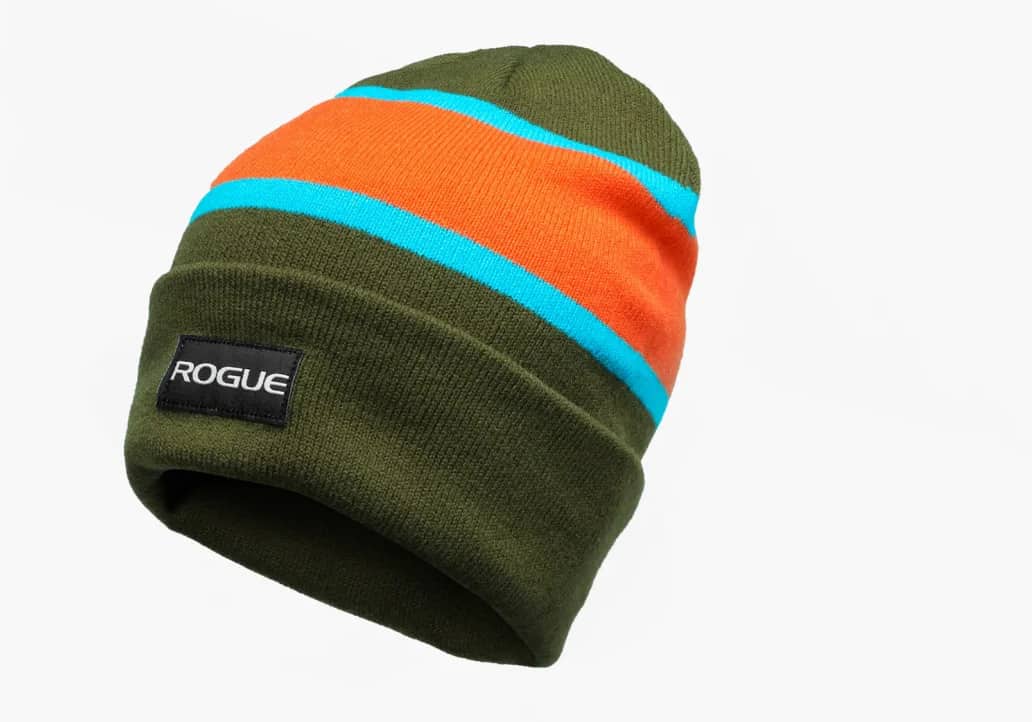 One size fits all, this beanie has a black logo patch on the front cuff.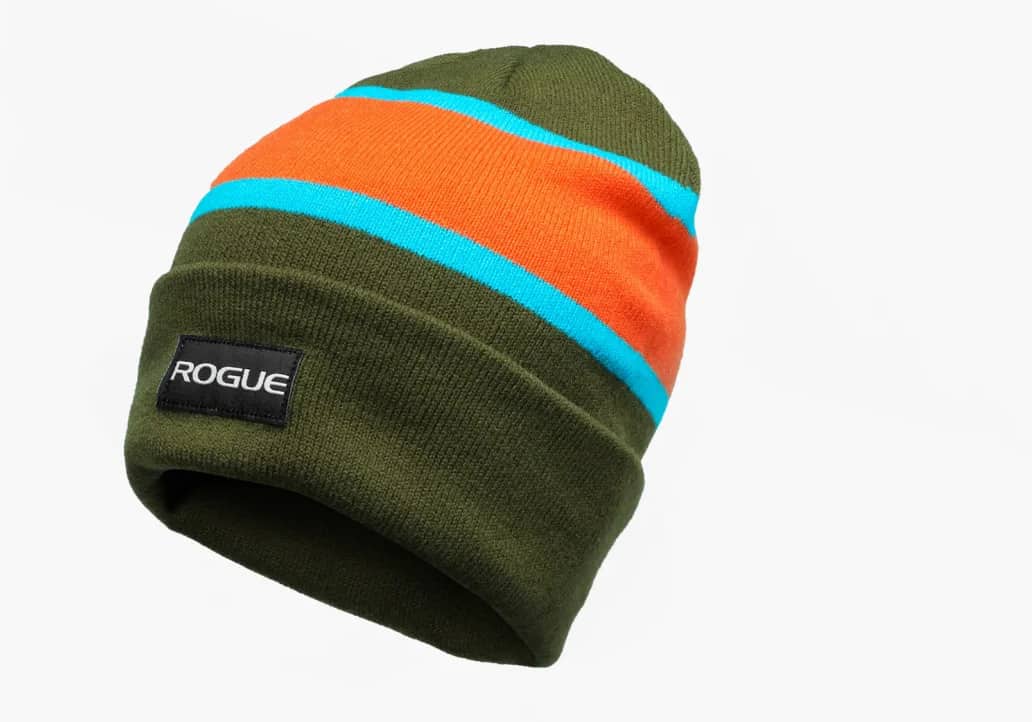 Hats from Rogue – In Summary
That's our close-up look at Hats from Rogue.
Protect your face and head from sunburn as well as your eyes from the brightness of the sun by wearing hats from Rogue as you channel your sporty and stylish side. They are durable, comfortable to wear, and have an excellent design made from quality materials.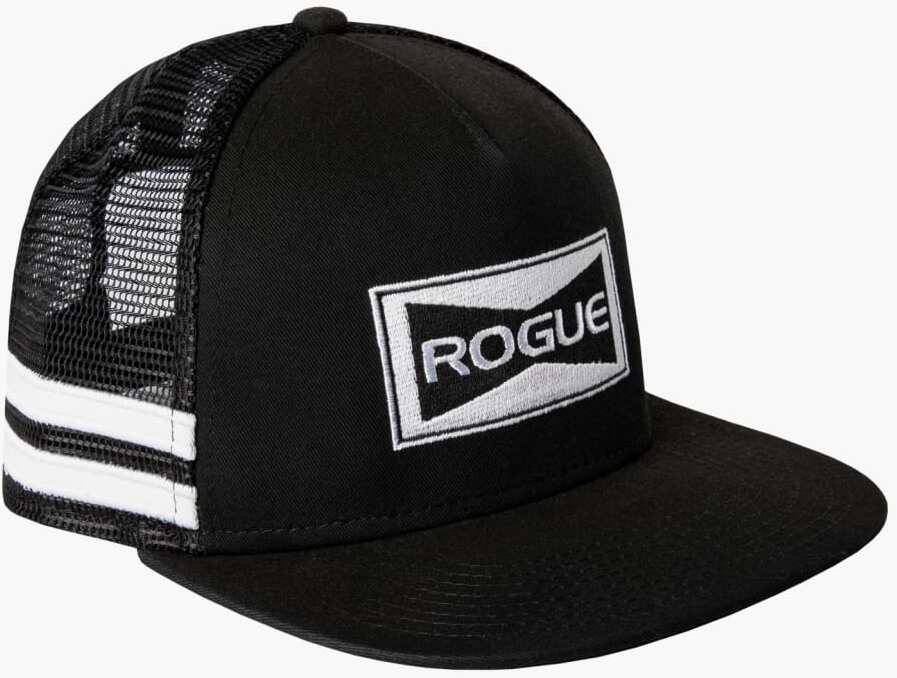 Photo Credits
Product photos on this page are property of Rogue.
This website is not affiliated or associated with CrossFit, Inc. CrossFit is a registered trademark of CrossFit, Inc.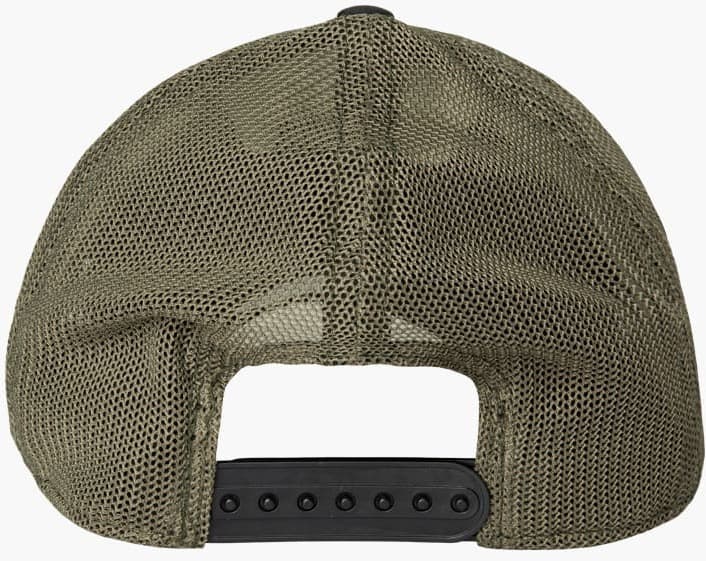 Affiliate Disclaimer
We are an affiliate of Rogue and others that sell this training gear. If you buy clothing or other training gear after clicking the links in this article, we receive a small commission at no extra cost to you. This helps us to bring you in-depth information and content on these great training products.