I recently bought the new OOFOS OOriginal Sandal from GORUCK.
The OOriginal OOfos Sandal is ideal to slip on after an intense workout, 50 milers, or GORUCK Challenge as it provides comfort and recovery. It alleviates stress on the knees, ankles, and other joints and has the best arch support on the market.
GORUCK is calling this a recovery sandal.
What does that mean? Comfort and cushion.
Here's some of the styles available now: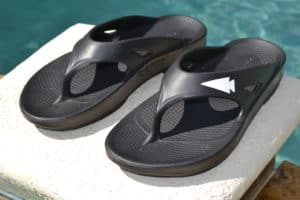 OOFOS OOriginal Sandal (Black)
The GORUCK branded OOFOS OOriginal Sandal. It's better because it has the spearhead logo. But in all seriousness - this is a great option for after the ruck march.
GORUCK Sandal Review
How well does it work? Pretty well.
These are not cheap sandals – but they are well made.
First of all, let's talk about the foam – there's lots of it. It's padded all over – in the forefoot, the arch, and the heel.
There's also a lot of arch support.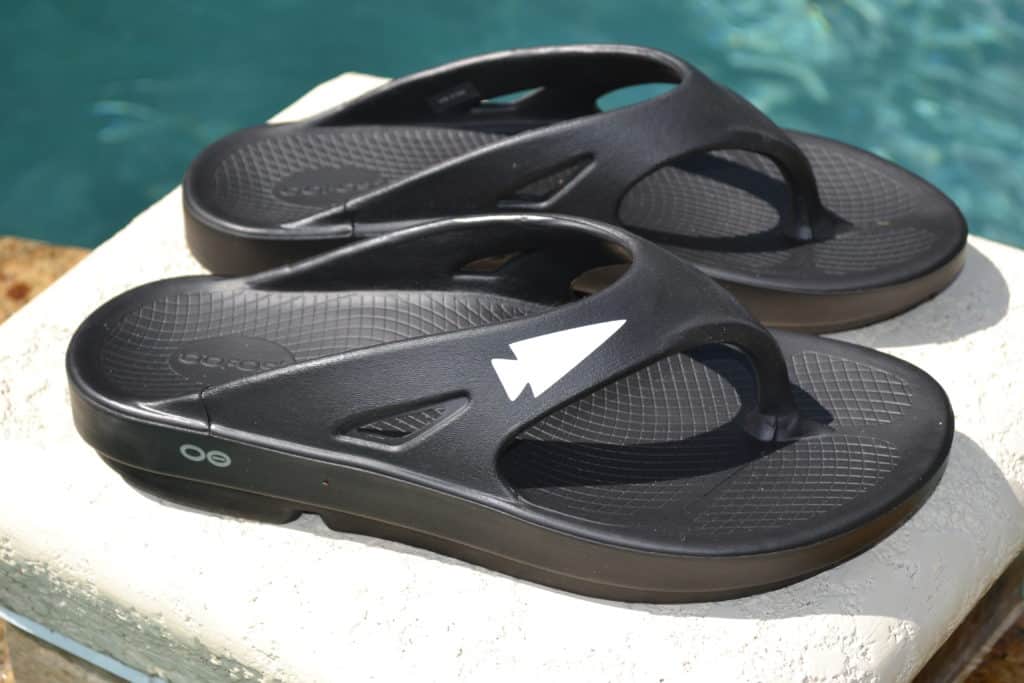 This foam feels great on your feet – but it wouldn't be good for carrying weight (it's too mushy.)
These are made from OOFOS OOfoam.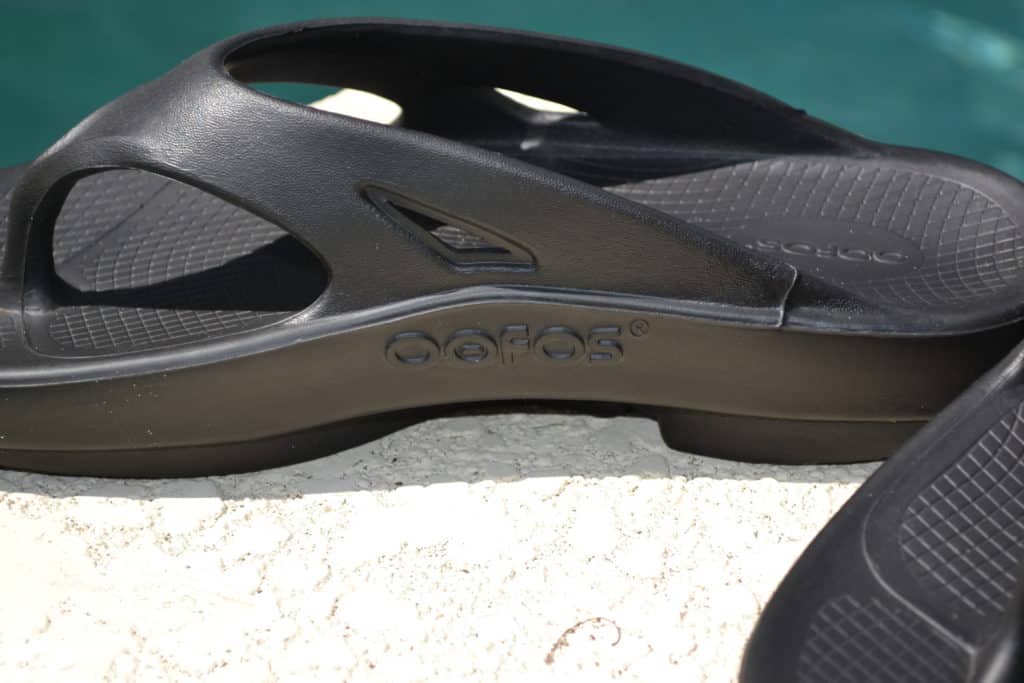 But, that's OK these aren't for the ruck march – they are for your recovery AFTER the ruck march.
The other key point with these is that they are very comfortable as a thong-style flip flop.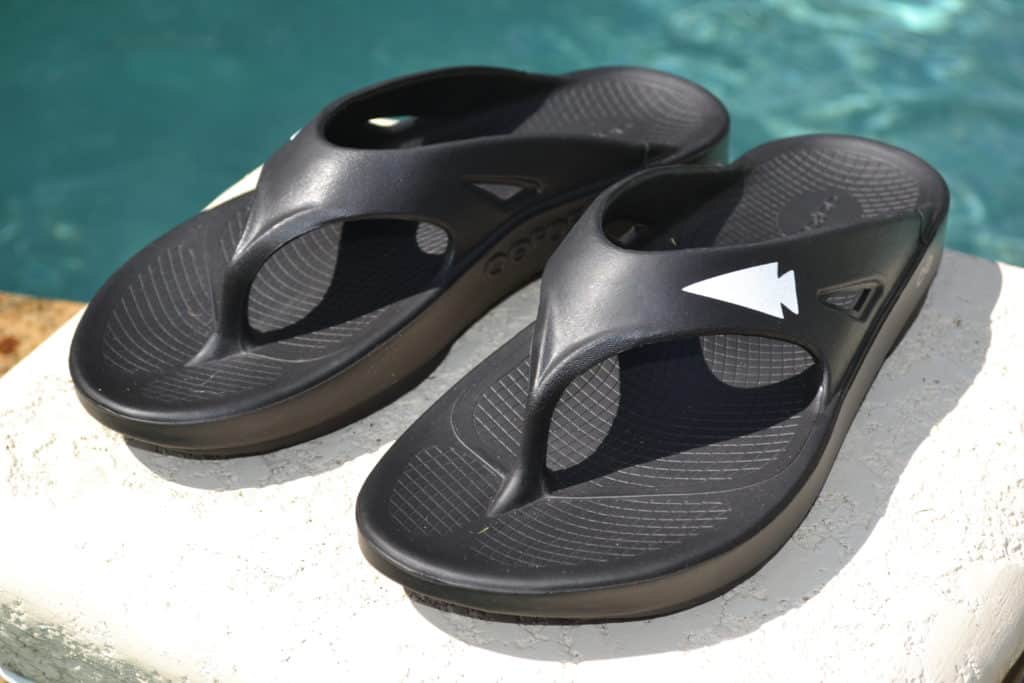 The strap that goes between your big toe and next toe is not thin and aggravating like it is in cheaper sandals.
Rather, it's very thick (more surface area means more comfort) and it's quite pliable too.
Overall, I expect these to hold up over time, and I'll post updates here as we go.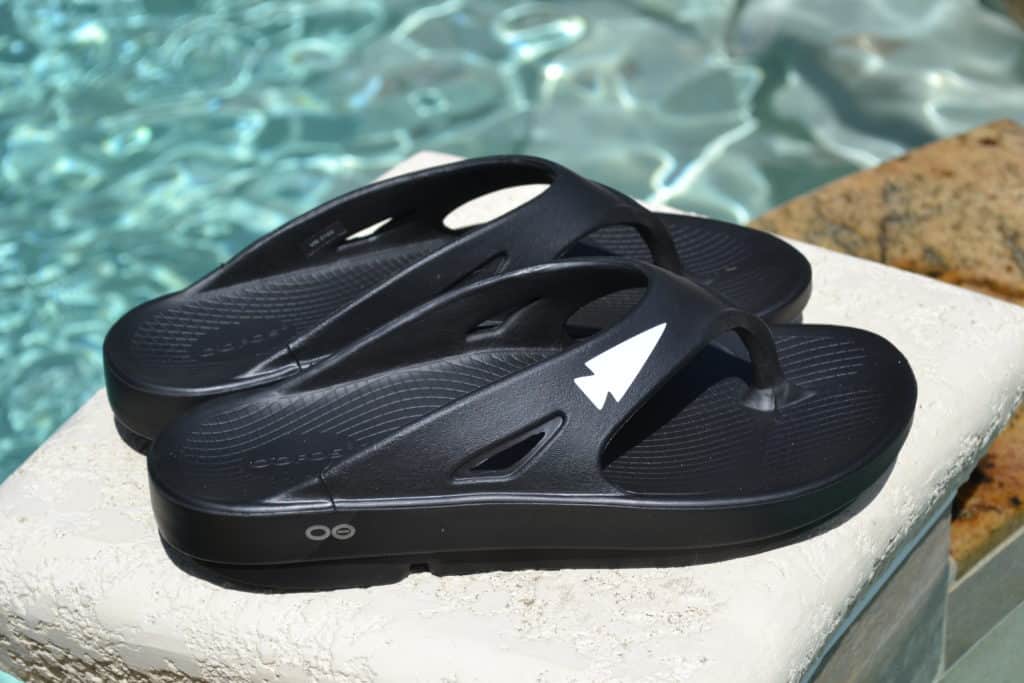 OOFOS OOriginal Sandal – Overview
The OOriginal sandal is pretty functional and can be worn anytime on different activities. It gives more than just comfort to your feet. Its primary function is as a post-workout recovery sandal and restrains cases of plantar fasciitis, Achilles tendonitis, and other foot-related fracture. The OOriginal OOfos Sandal is a blend of design and advanced OOfoam® recovery technology that puts the groundwork for complete comfort and rehabilitation.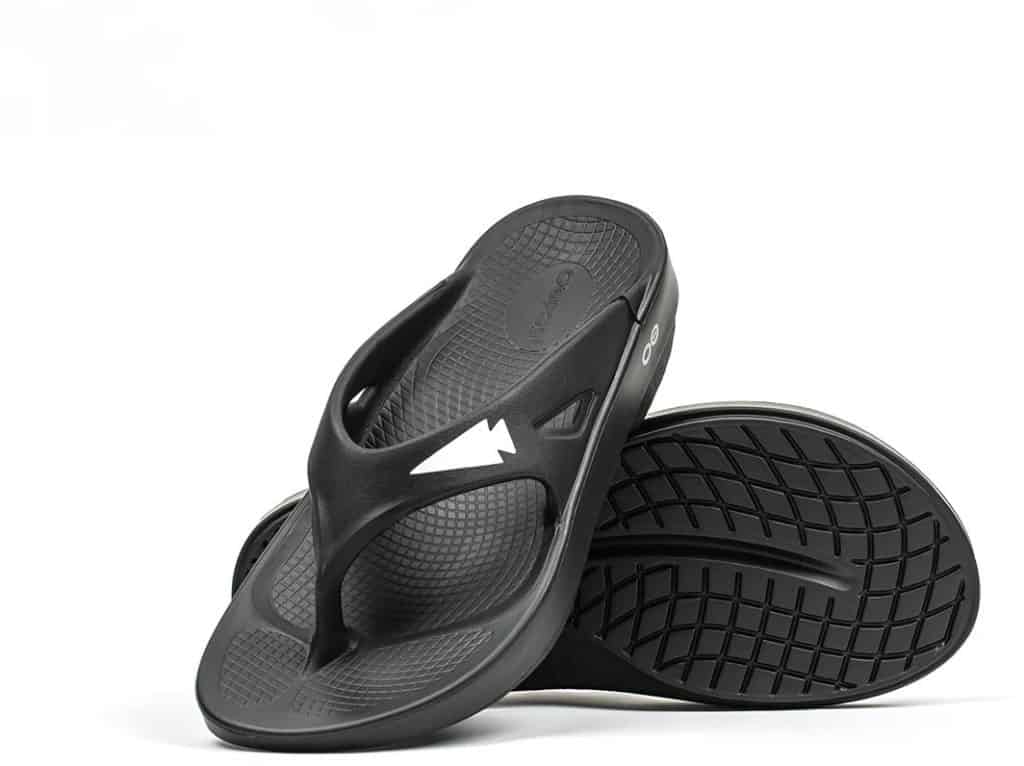 The OOfoam® technology grants decreased pressure on your feet and joints and absorbs 37% more impact than traditional footwear. The arch has outstanding support, which helps alleviate injury caused by insufficient support. If your work requires hours of standing or if you were out running for a long time, the sandal also provides adequate support and recovery. The footbed is personalized, remarkably softer, and you'll find instant aid from cramps.

The closed-cell foam of the sandal is machine washable and intended to reduce odor. The heel has plenty of padding and makes every stride feels great and light. Another notable feature of the sandal is its solid tread pattern on the outsole that provides excellent traction on different grounds. The outsole is also made of OOFoam material and can hold its form longer since the material moves with the ground.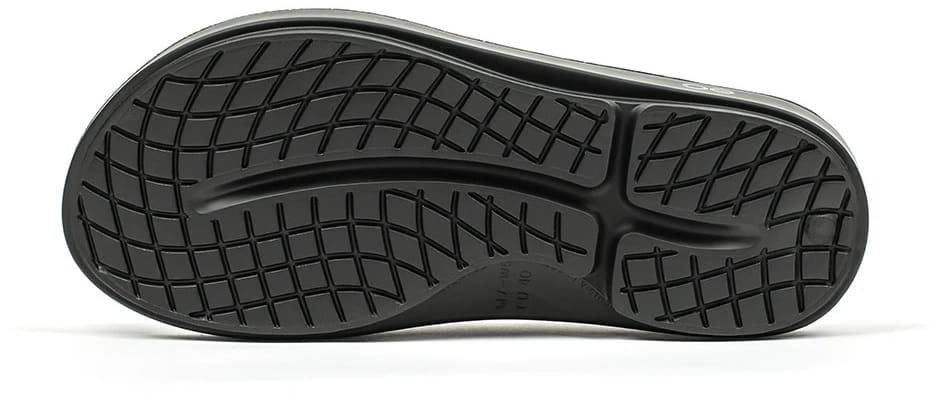 OOFOS OOriginal Sandal Review – In Summary
That's our review of OOFOS OOriginal Sandal.
The OOFOS OOriginal Sandal is exceptionally soft and comfortable with no break-in period. This sandal brings relief to heel pain because of the extensive arch and soft footbed. It is adaptable, lightweight, absorbs impact, and can be used on different kinds of activities.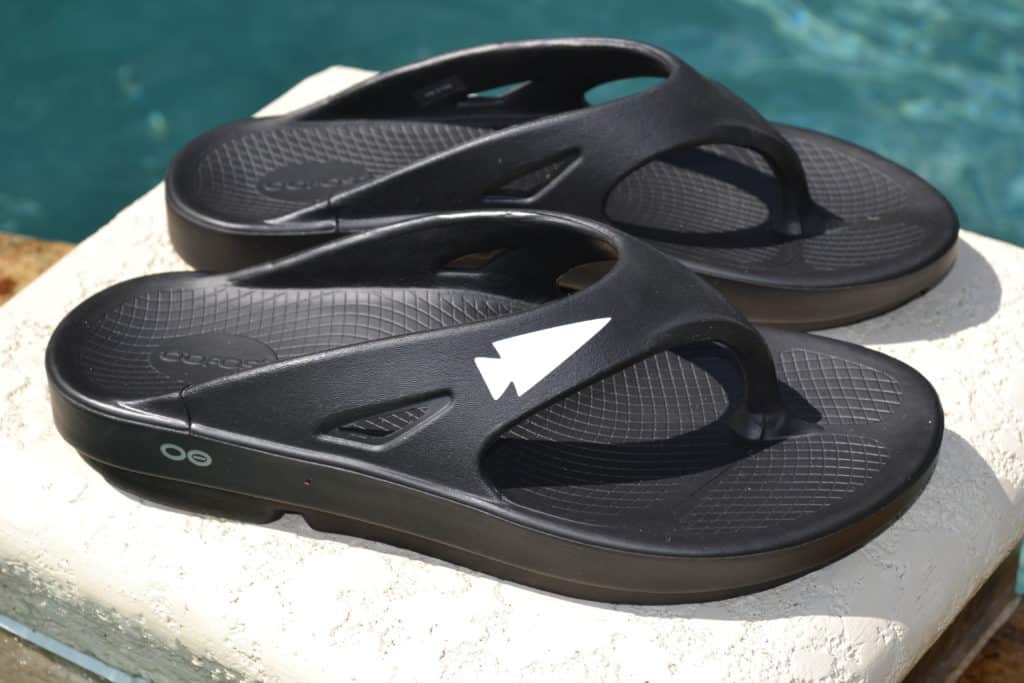 Photo Credits
Product photos on this page are property of GORUCK.
This website is not affiliated or associated with CrossFit, Inc. CrossFit is a registered trademark of CrossFit, Inc.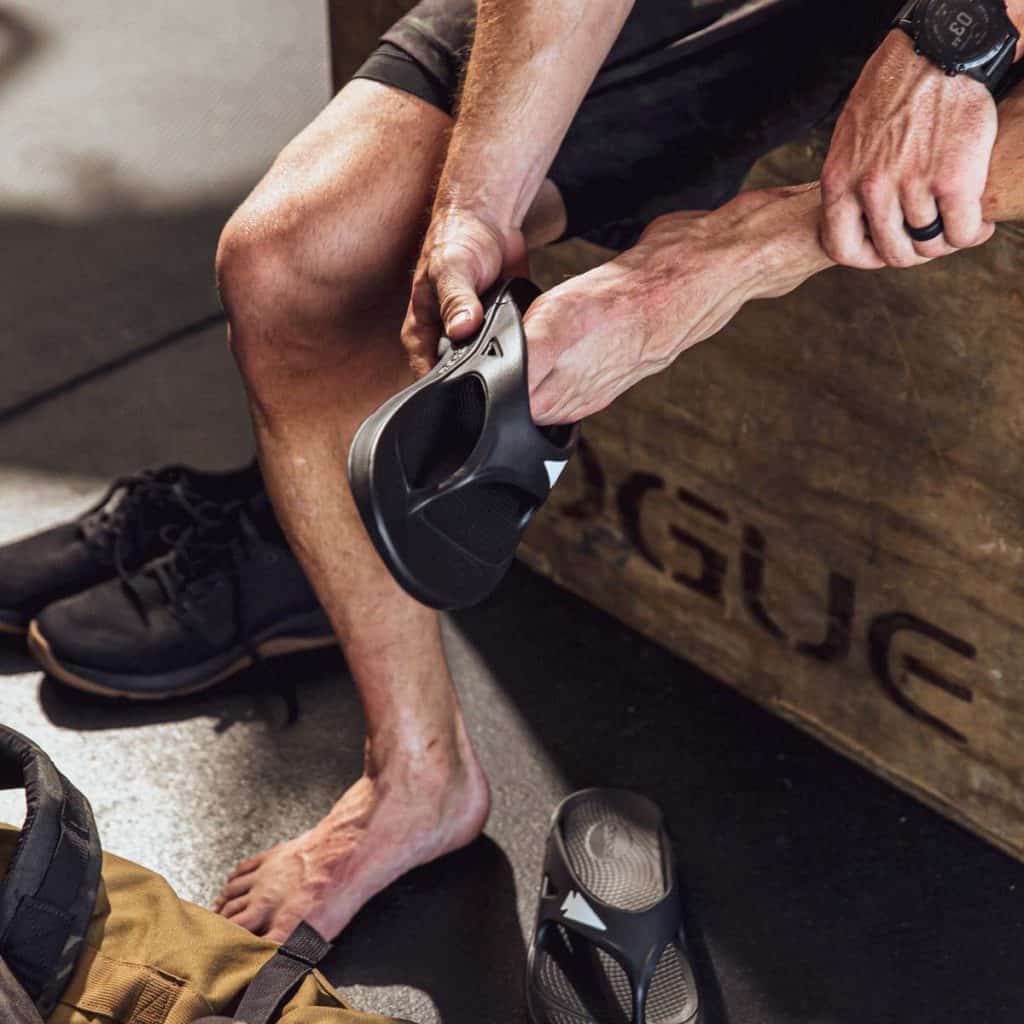 Affiliate Disclaimer
We are an affiliate of GORUCK and others that sell this training gear. If you buy clothing or other training gear after clicking the links in this article, we receive a small commission at no extra cost to you. This helps us to bring you in-depth information and content on these great training products.