Here's the newest from GORUCK – the brand-new Leave No One Collection.
Leave No One. This is the short and straightforward phrase this collection wants to appeal to. Wherever you go, wear this statement collection and remind everyone to leave no one. The GORUCK Leave No One Collection completes your look from head to foot and offers durable and credible gear.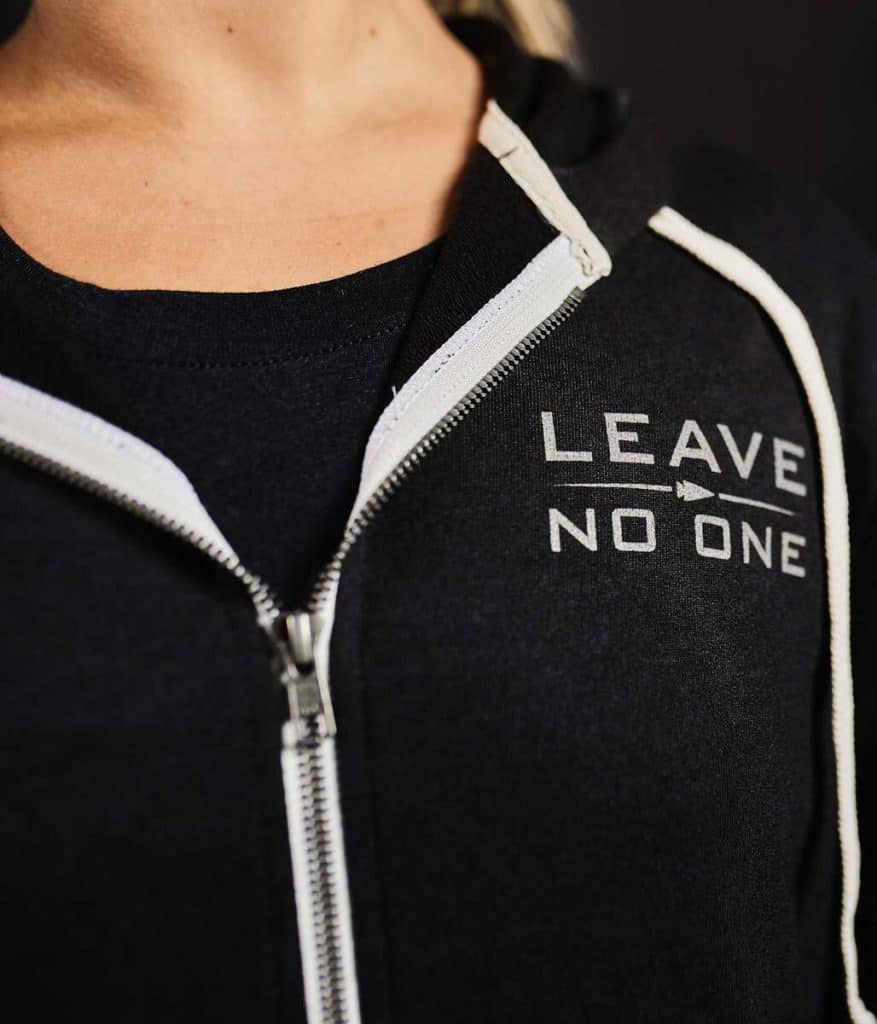 Here are some of the styles we are going to look at:
GORUCK Leave No One Collection – Overview
WARRIOR ETHOS
I will always place the mission first
I will never accept defeat
I will never quit
I will never leave a fallen comrade.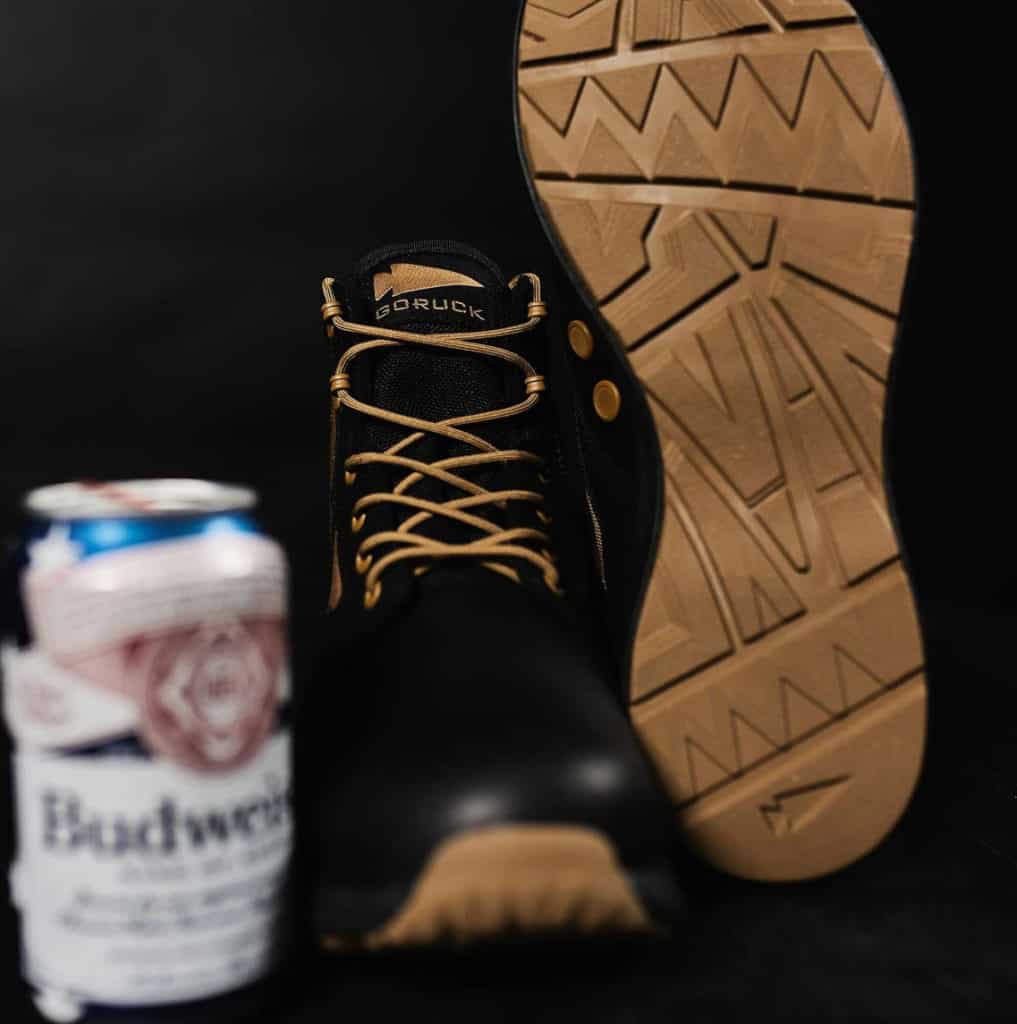 These are the values and rules by which soldiers live each day of their lives. Leave No One Behind came from the Latin phrase Nemo Residio and has been used ever since soldiers have fought battles. It is part of the U. S. Army, Ranger, and Airman Creed of every level. Each unit may have said it a little bit differently, but it's still the very concise phrase – "leave no one".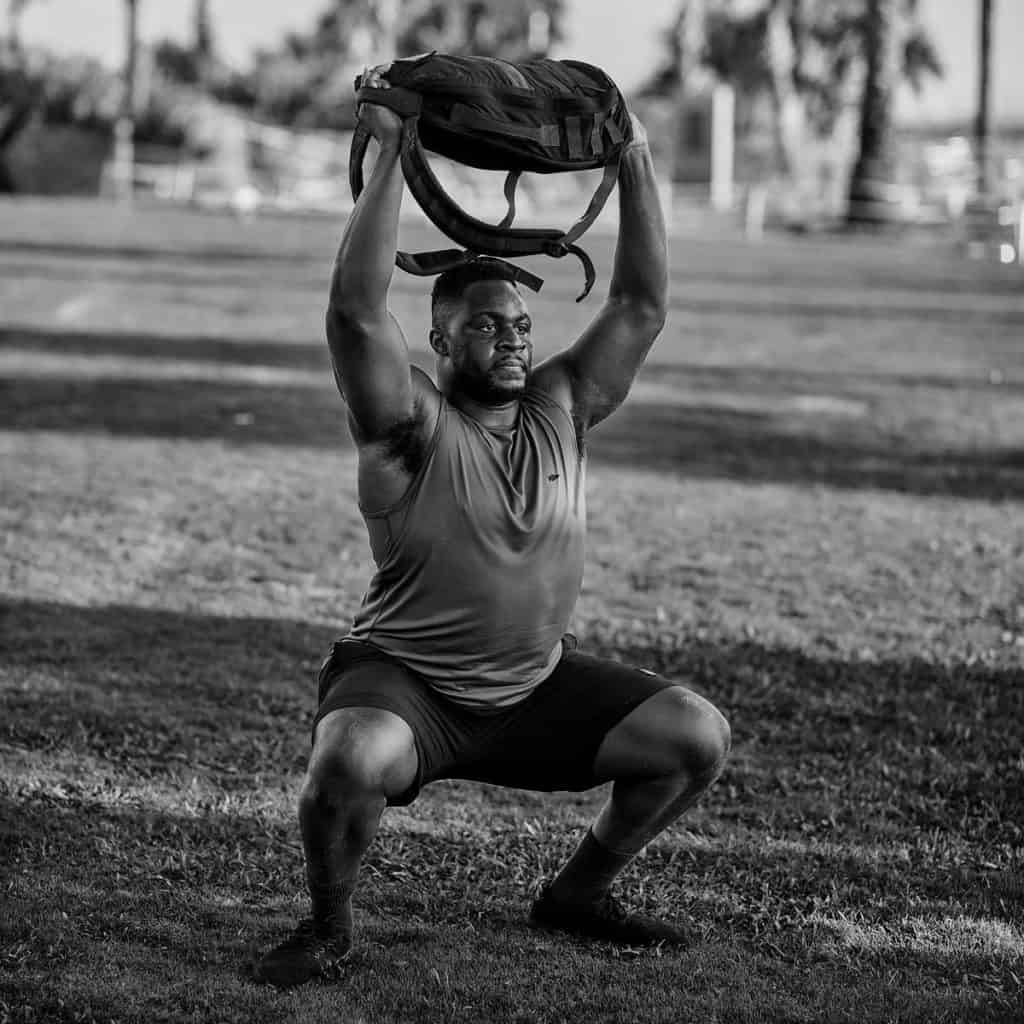 Rucker 20L – Black + Coyote
The all-new 210D HT CORDURA® on the back panel and underside of the shoulder straps is less abrasive and doesn't irritate skin or chew up delicate apparel, so you can say goodbye to friction burn. The natural curve of your back is supported with its additional 10mm of EVA foam padding along the bottom section of the back panel. The reflective safety stripe across the front of the ruck enables visibility even when on the move at night. No matter how high your ruck is cinched, the 3mm thick, full-width frame sheet no longer narrows towards the bottom, guaranteeing steady support and rigidity.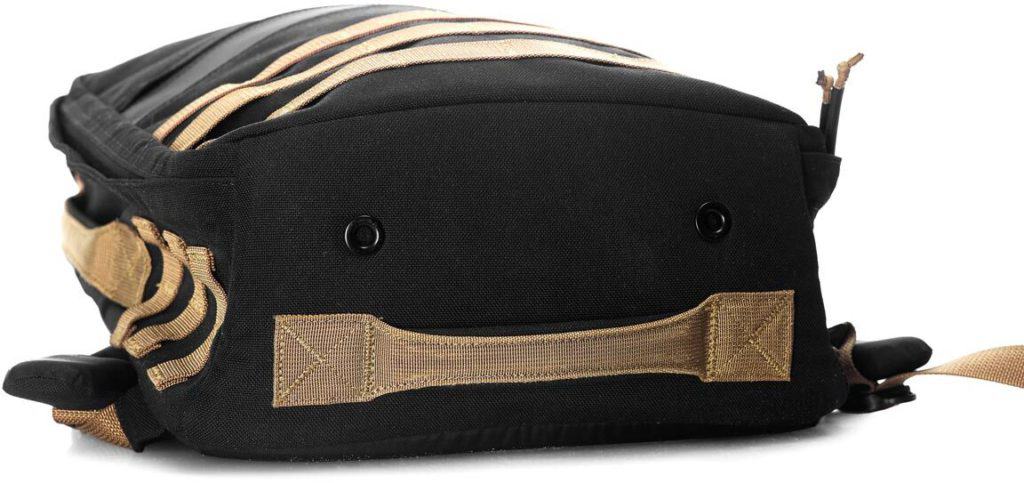 The top, bottom, and side handles are padded, and you can use them for suitcase carries, overhead press, overhead lunges, thrusters, ruck twists, and more. The Rucker is provided with an internal D-Ring to clip in your hydration bladder, and an exit port for your bladder tube is found under the top handle of the ruck. There are two grommets on the bottom of the ruck to drain water when you find yourself doing hydro burpees in the beach, pool, or stream. It is complete with side MOLLE to integrate perfectly with the padded hip belt, enabling you to spread heavy loads to your hips over long periods while carrying your backpack for rucking.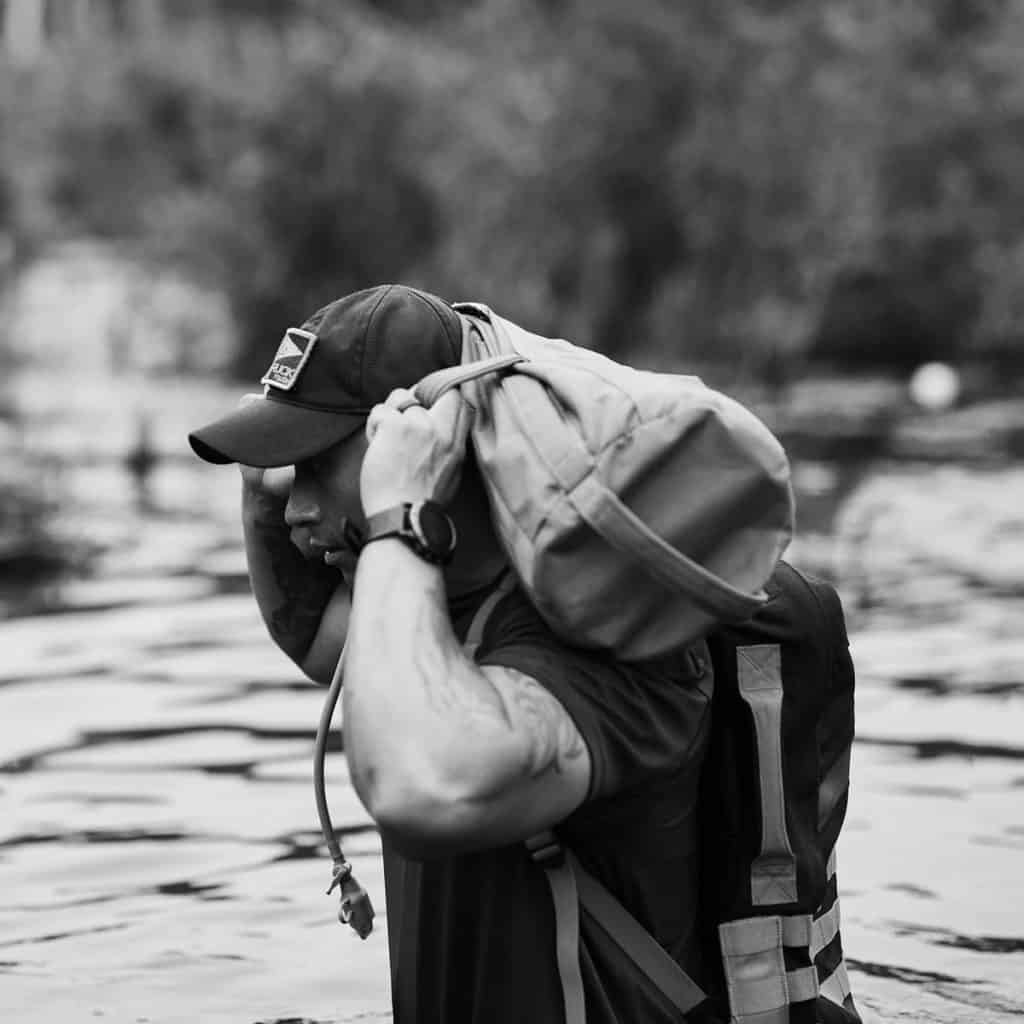 MACV-1 – Black + Coyote – 6″
The MACV-1 is lightweight like a running sneaker and rigid like an assaulter's boot. At under 14oz (28 oz/pair for 6″), MACV-1™ is lighter than any footwear of its class. The new full-grain Challenge Leather™ is hard wearing and paired with 1000D CORDURA® and 2″ nylon webbing for added ankle support. The dual-compound rubber outsole delivers all-around performance in any condition, including increased traction on the wet and muddy ground. The forefoot rubber is developed for increased grip, while the heel area is devised for abrasion resistance and improved durability. The forefoot area is generous enough to allow your toes to breathe and lessen the friction if your feet brush against the insides of your boot.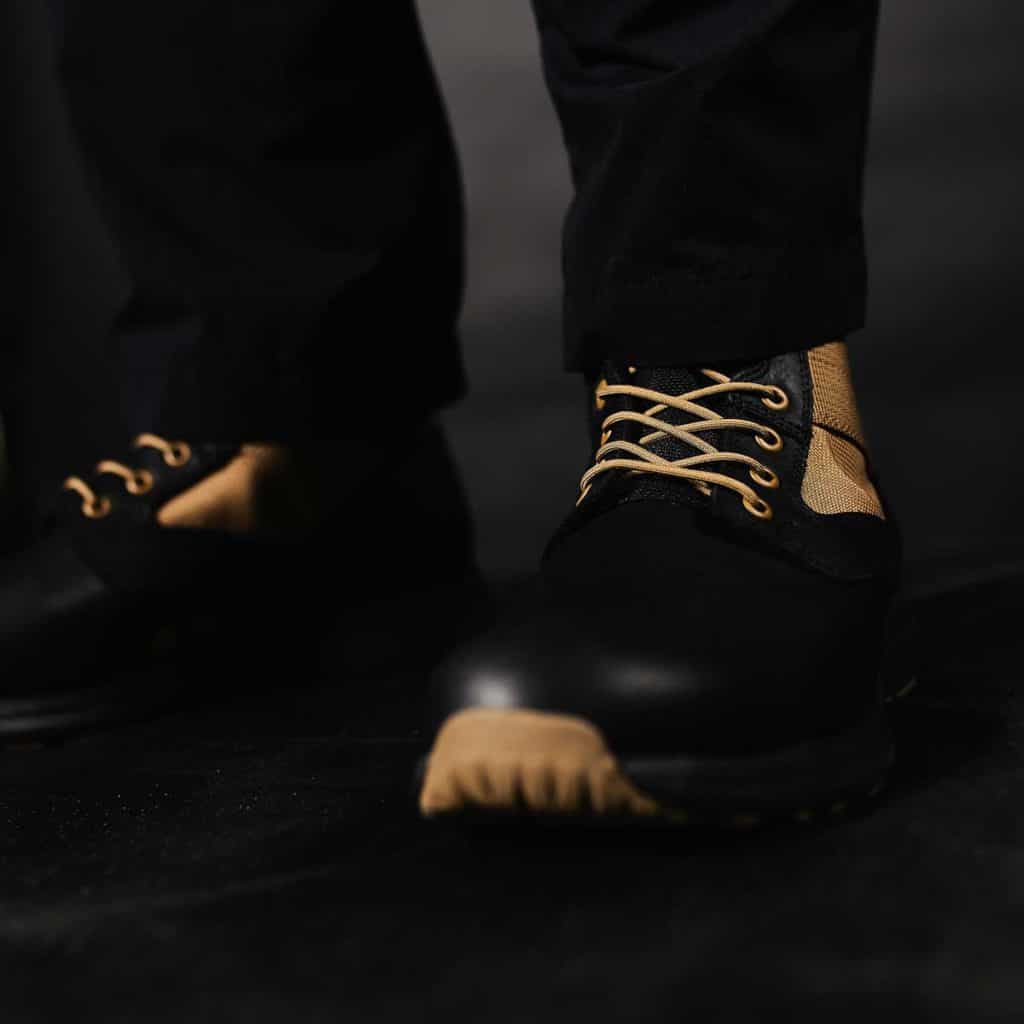 The speed laces are 3mm instead of 5mm, so debris and mud are kept outside. The 3mm also dries quicker and faster to tie because of lesser bulk. The MACV-1 is fitting for airborne operations and keeps stability and support on bumpy ground. The 2″ webbing is stitched into the heel counter. When you lace your boots up with your ankle fastened into the heel, the heel counter and the 2″ webbing does not pull forward. The 13mm heel-to-toe drop decreases the pressure on your Achilles and helps support a natural gait in asphalt and artificial surfaces. It has no spacer mesh so you don't have to carry unnecessary weight when it encounters water.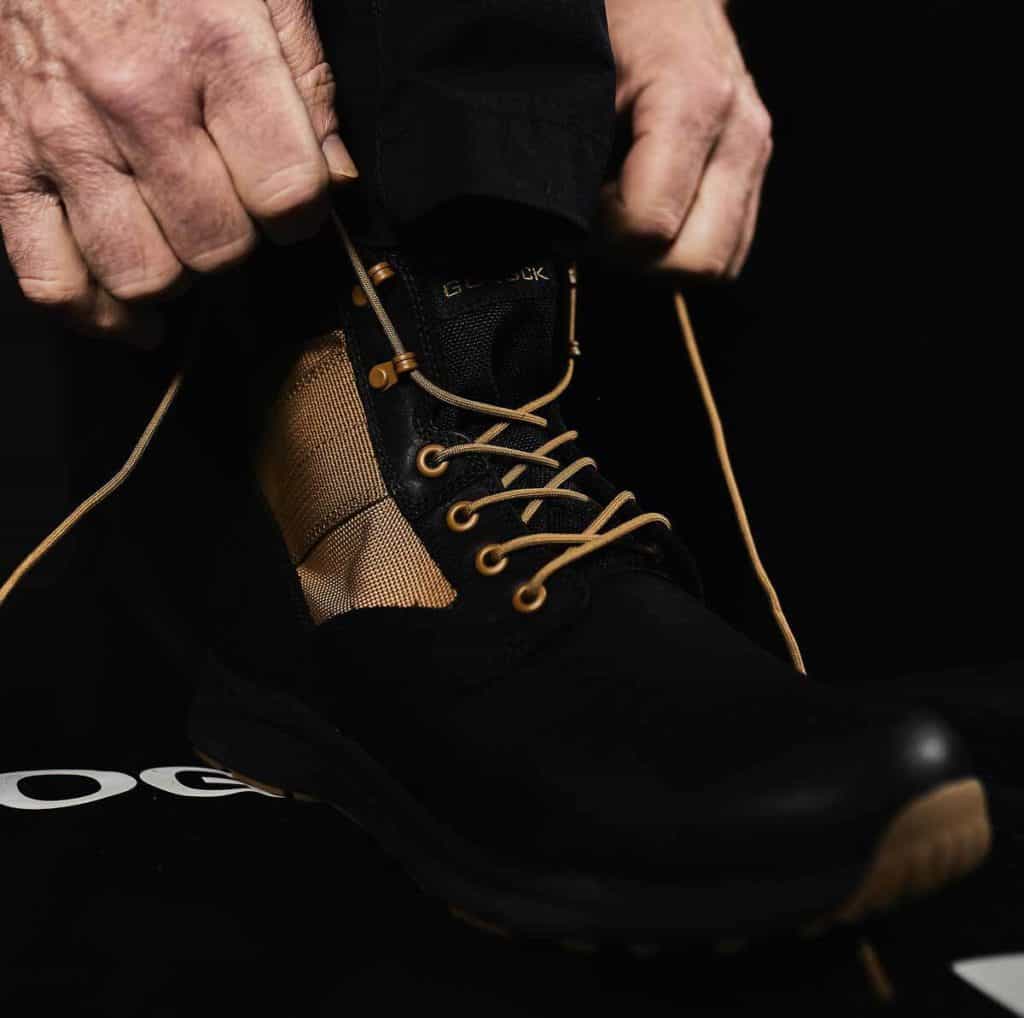 Full Zip Hoodie – Leave No One
The Full-Zip Hoodie from the Leave No One collection helps you workout harder with more intensity so you can gain more.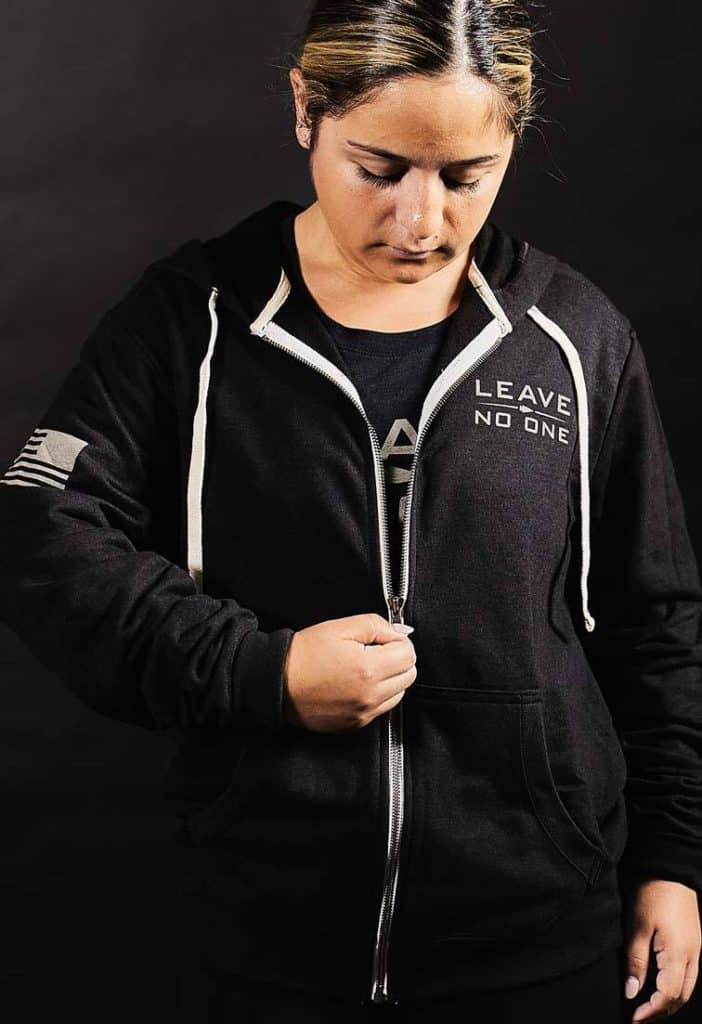 It is made from versatile tri-blend fabrics and uses no cotton. The hoodie is built in the USA and backed by Scars Lifetime Guarantee.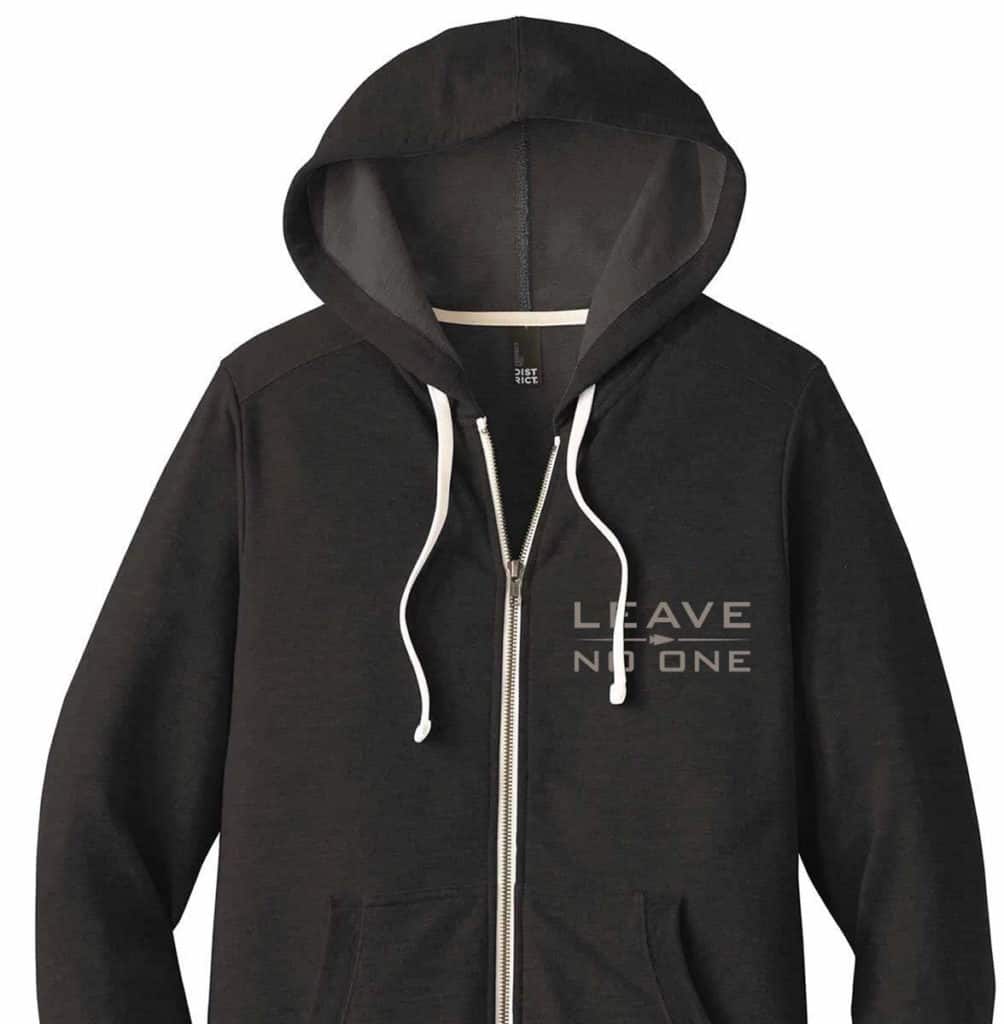 Performance TAC Hat – Leave No One
The Performance TAC Hat protects your face from the sun and keeps your head cool and comfortable. The low-profile design grants a secure fit.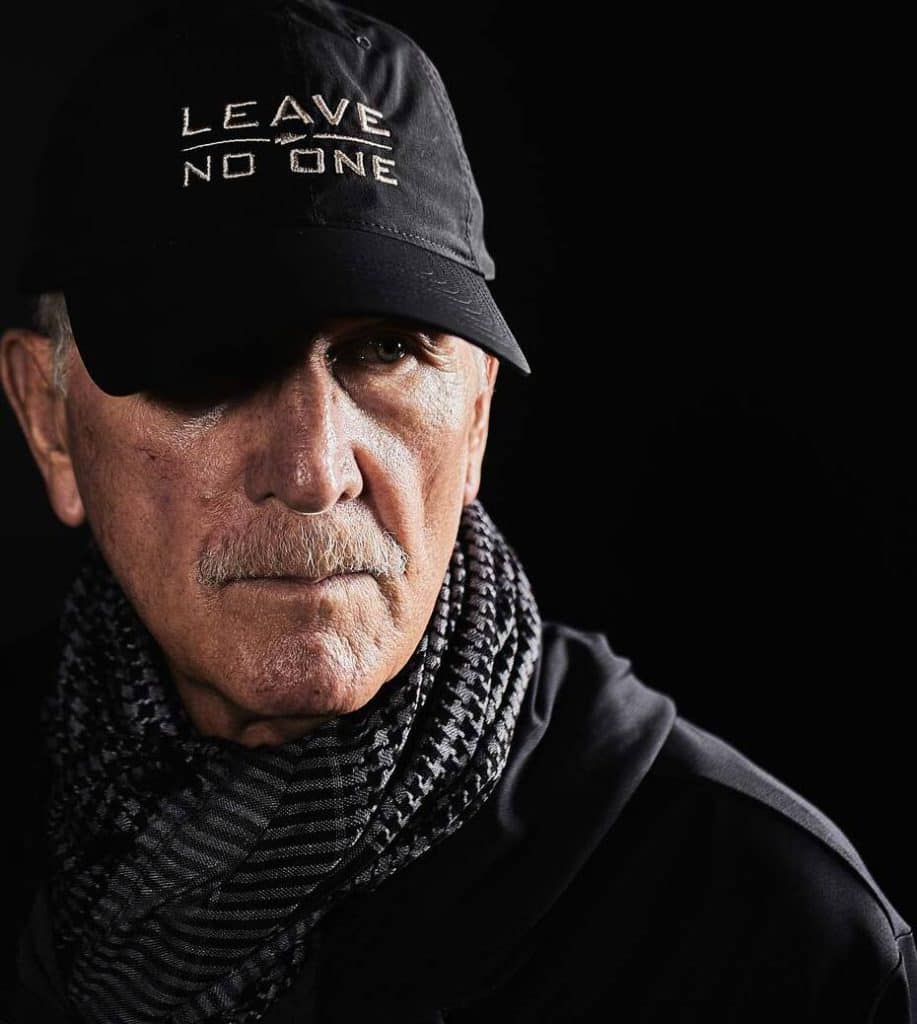 It is lightweight and durable with materials that allow your head to breathe and wicks sweat easily.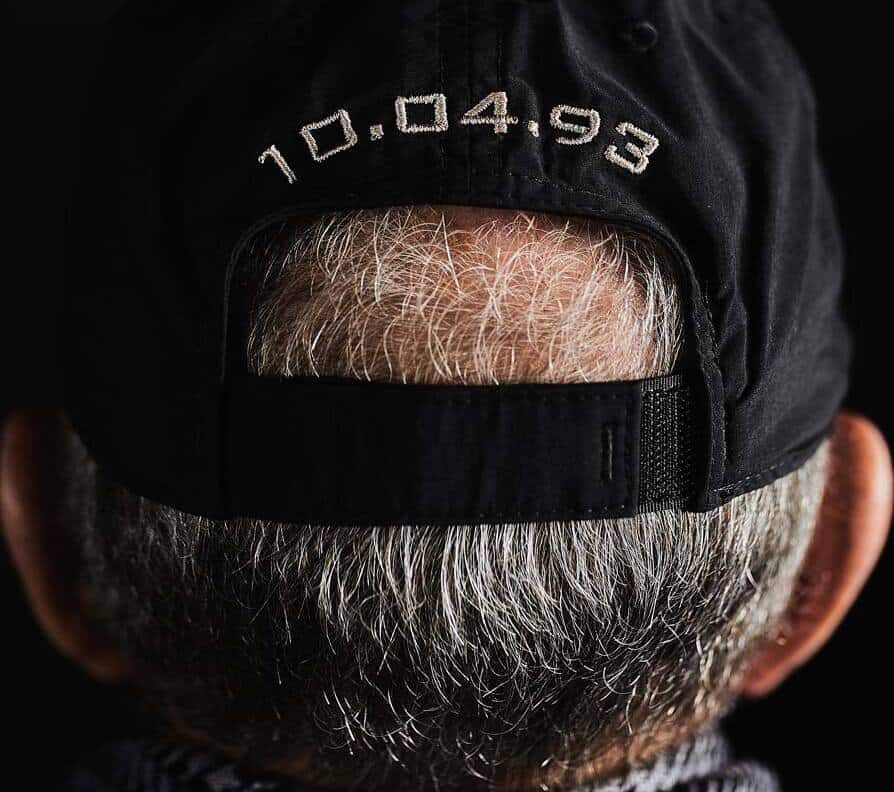 T-shirt – Leave No One
The Leave No One T-shirt is very comfortable and has a design that hugs your shape. The shirt allows a range of motion without restrictions.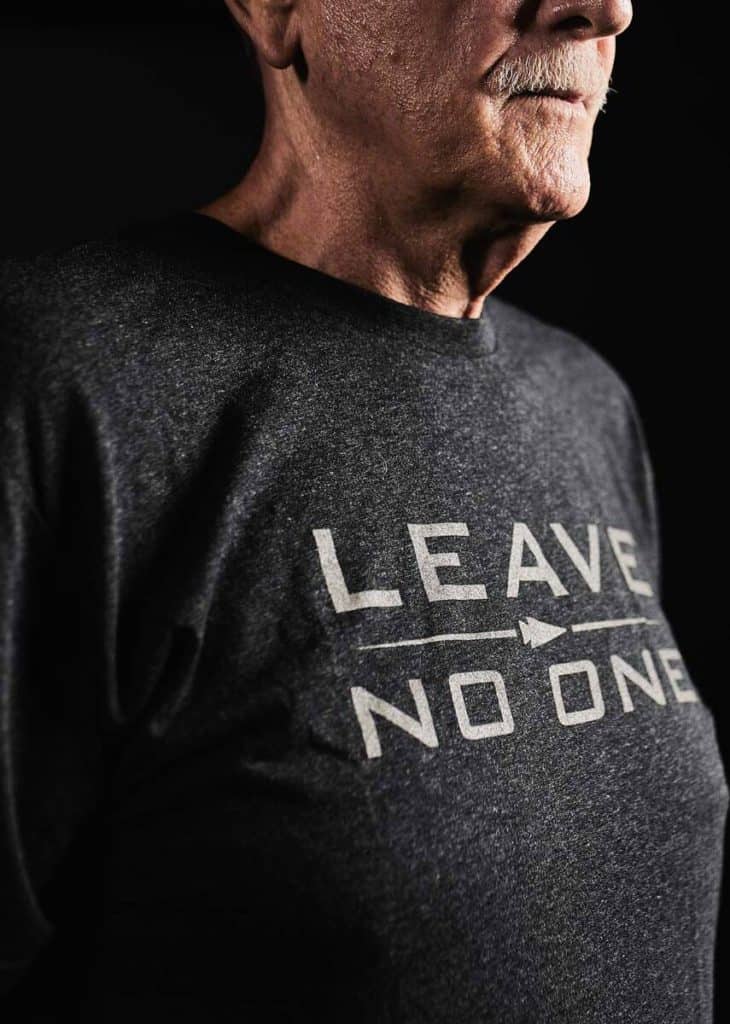 It is made from super-soft fabrics that wick sweat quickly to leave you with a comfortable and dry feeling.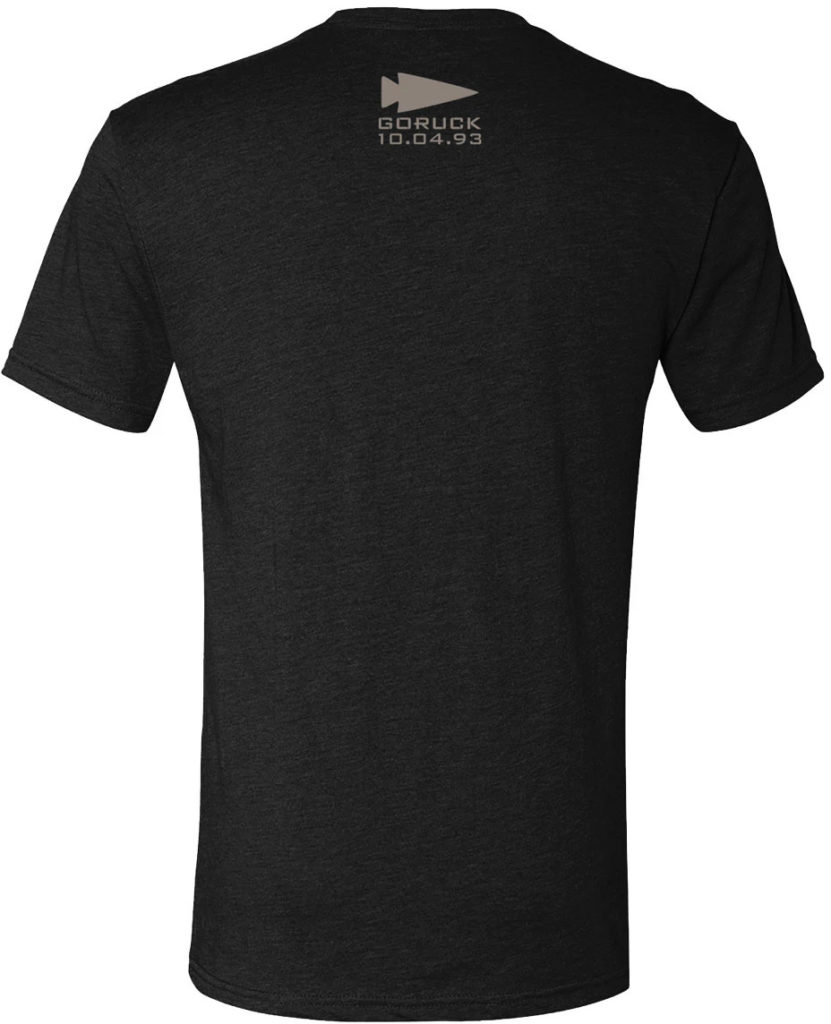 GORUCK Leave No One Collection – In Summary
That's our close-up look at GORUCK Leave No One Collection.
GORUCK makes and tests rucksacks, footwear, and apparel from start to finish. Special Forces are judges and juries of quality and performance. The GORUCK Leave No One Collection is made of durable materials and even backed with the Scars Lifetime Guarantee, so they, too, will not leave you behind.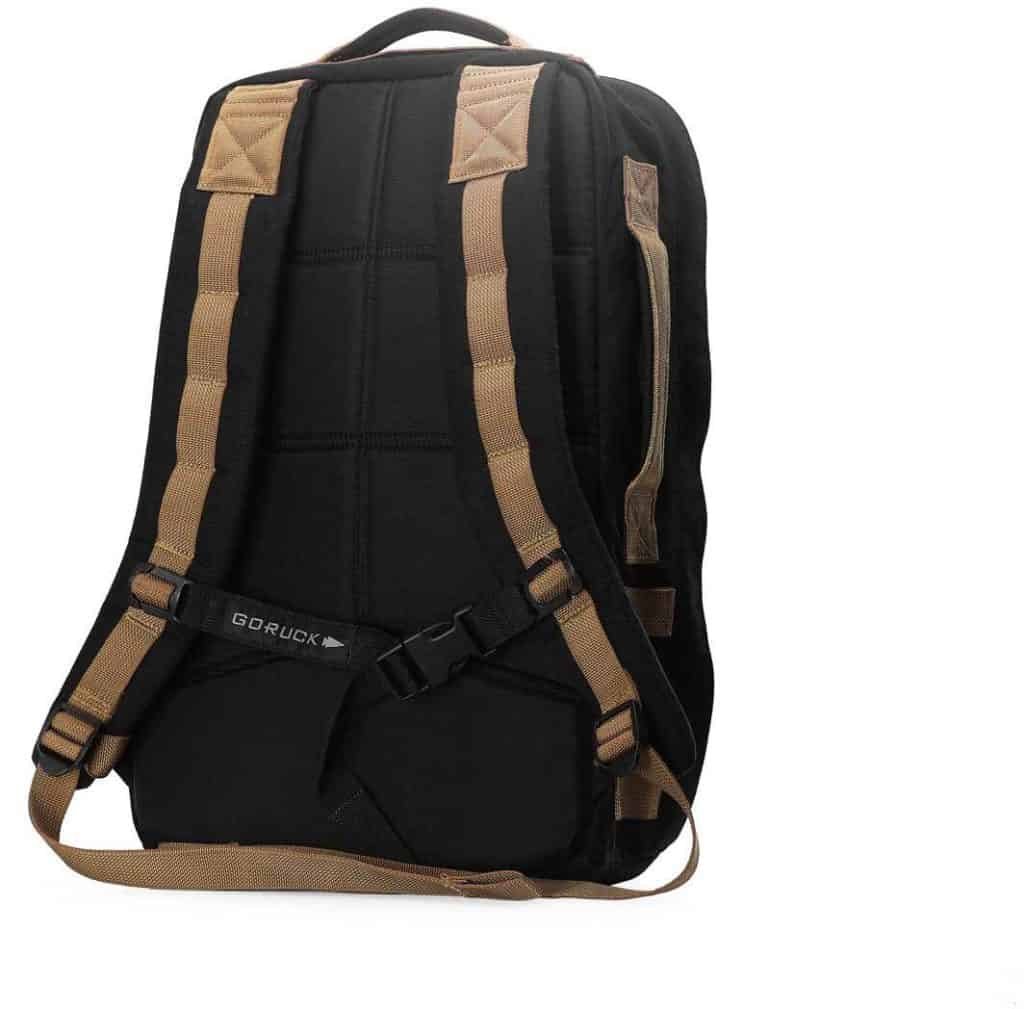 Photo Credits
Product photos on this page are property of GORUCK.
This website is not affiliated or associated with CrossFit, Inc. CrossFit is a registered trademark of CrossFit, Inc.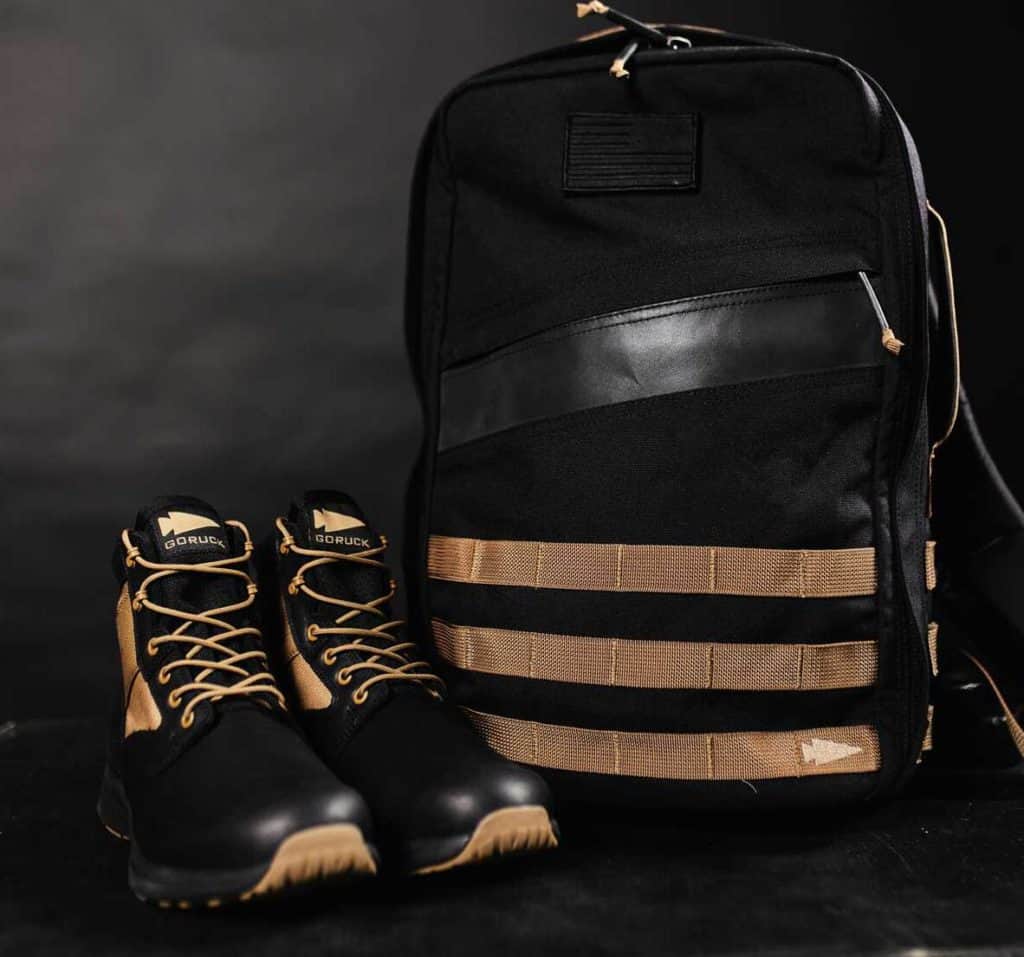 Affiliate Disclaimer
We are an affiliate of GORUCK and others that sell this training gear. If you buy clothing or other training gear after clicking the links in this article, we receive a small commission at no extra cost to you. This helps us to bring you in-depth information and content on these great training products.