Here's the new 24.7 Merino Wool Tee from GORUCK.
Merino wool was compared to silk in ancient times. It is the most luxurious and has the highest quality when it comes to apparel created for the outdoors. Merino wool is very in demand, especially in the outdoor gear world, because of the amazing benefits of keeping you comfortable and dry during your outdoor activities.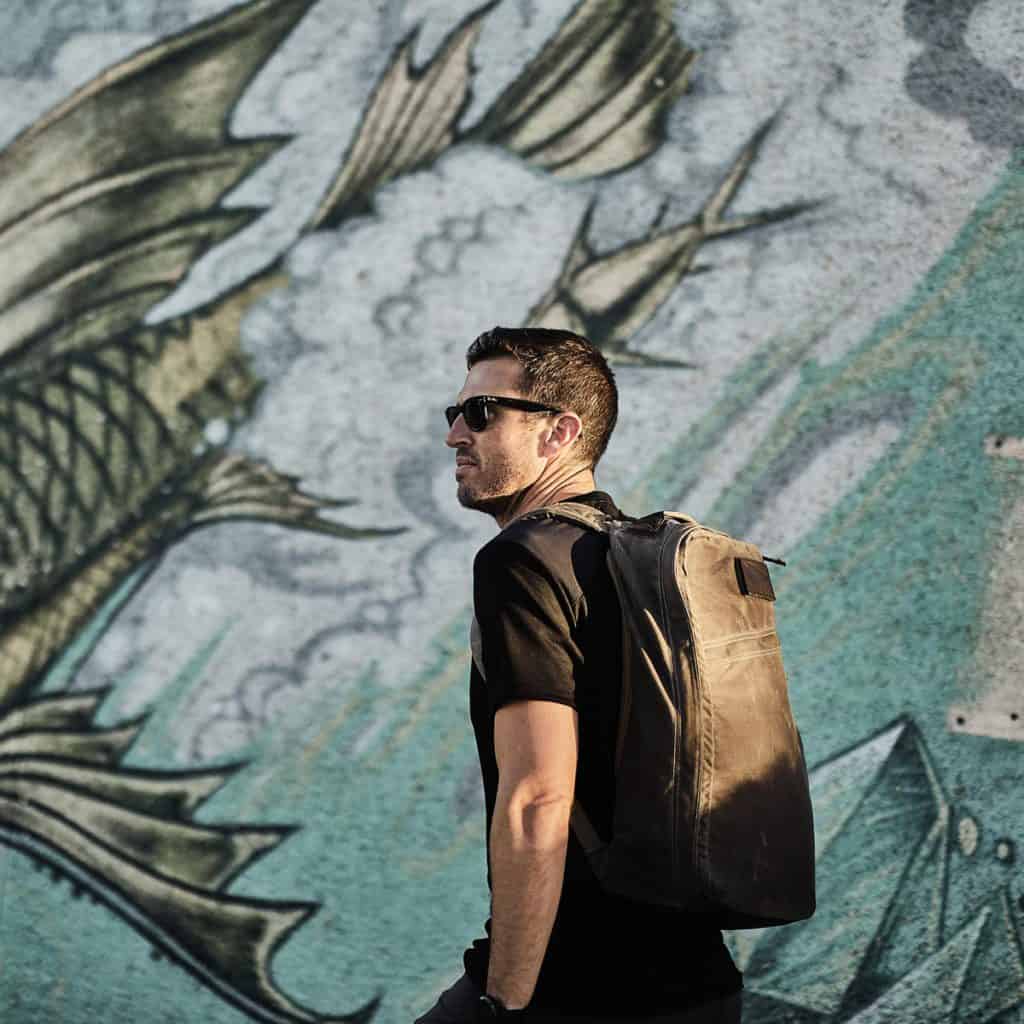 Here's some of the styles we are going to look at: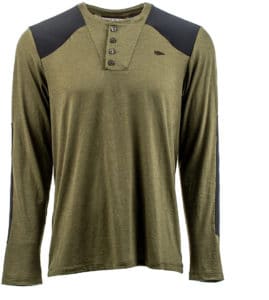 24.7 Merino Wool Tee – Overview
Merino wool shirts are the best solution to a base layer and travel clothing globally. Merino wool is a raw material and doesn't come from artificial plastics or synthetics. It is lightweight, breathable, and smooth to the touch. It wicks away moisture and odors, and it helps control body temperature. But even though merino wool shirts don't take on stink, they stretch out unnecessarily over time.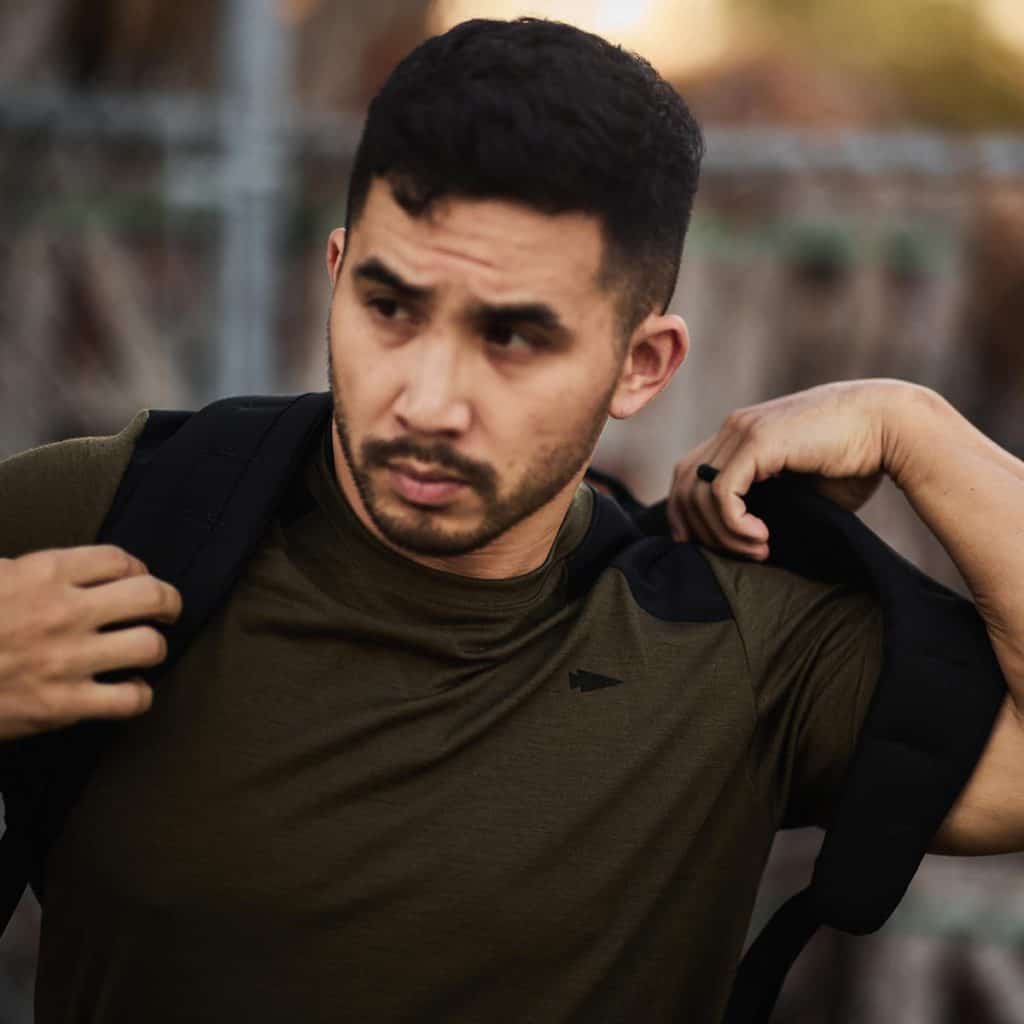 Cloth starts to stretch under a load of a heavy rucksack. To oppose this, rather than a high blend of nylon (which cheapens the wool), GORUCK added a layer of the Indestructible training fabric to the shoulder area that won't pill under any occasion. It is now a Merino wool tee with structure and abrasion resistance from shouldering. This layer also delivers further structure to help the shirt hold its shape under extended periods of strain.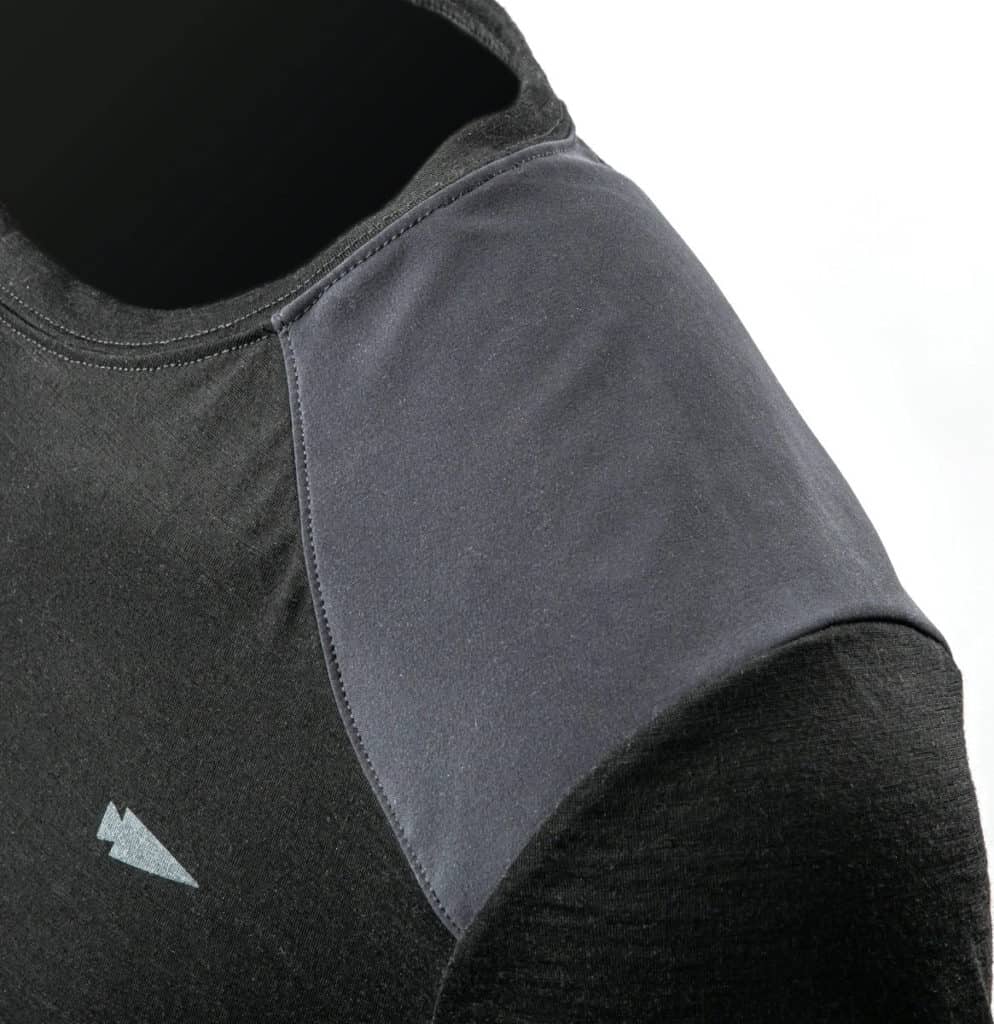 You can wear it every day with its moisture-wicking, insulating, temperature-regulating, odor-resistant, breathable and elastic nature. To retain its shape, a low percentage of only 11% Nylon blend was added, but this does not diminish the quality of the product. The tee is made in the USA with wool sourced from New Zealand. It has a simple design with only a small GORUCK Spearhead on the chest.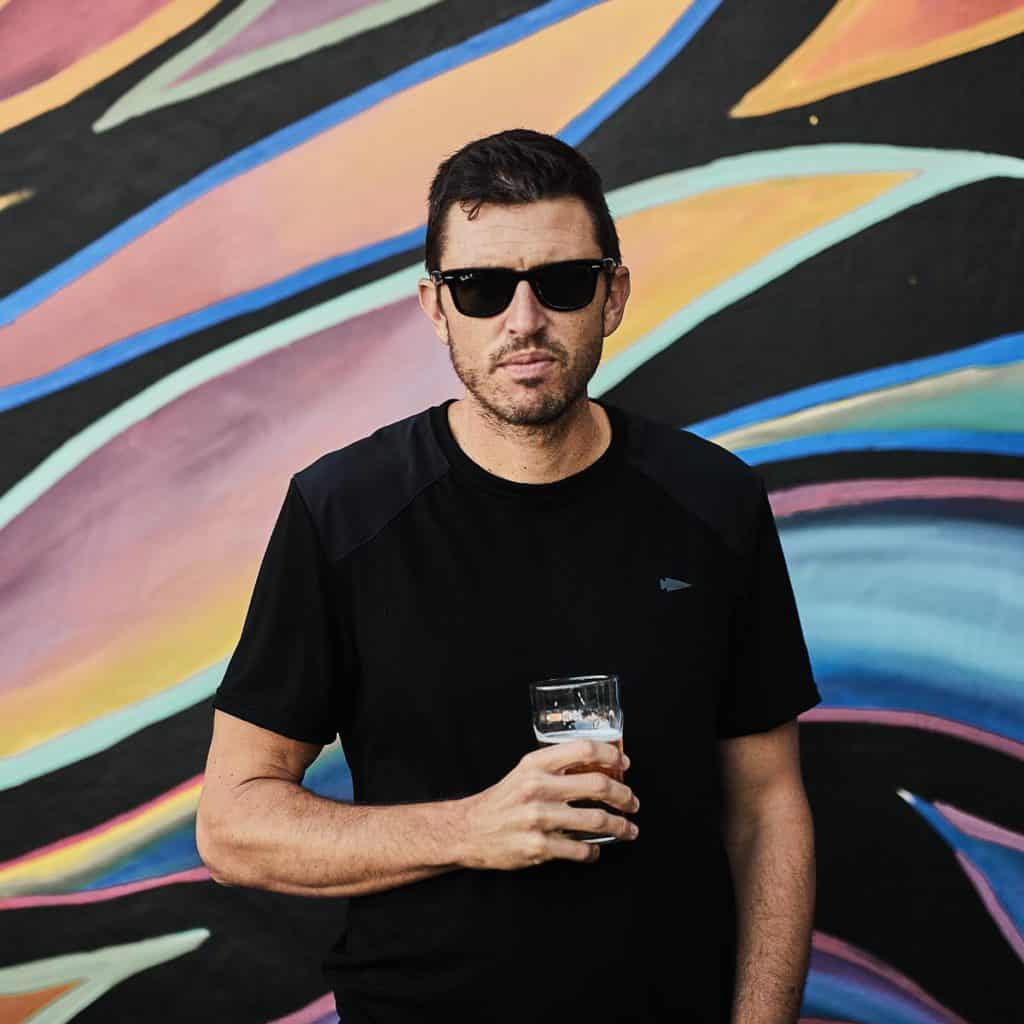 Benefits of Merino Wool
Regardless of the season, Merino wool is ideal for every adventure. They are comfortable, which allows you to enjoy different activities and experiences outdoors. Merino wool is a natural, renewable fiber grown by Merino sheep. This fiber has grown over the years to keep sheep comfy in extreme conditions, so it can also keep your body at a stable temperature. The fiber innately helps control body temperature, wicks sweat, and prevents odor. Merino wool is unique because it absorbs odor caused by bacteria and traps the smell, and keeps them from growing. It is also biodegradable and has fibrous protein composed of amino acids that emit carbon and nutrients back to the ground.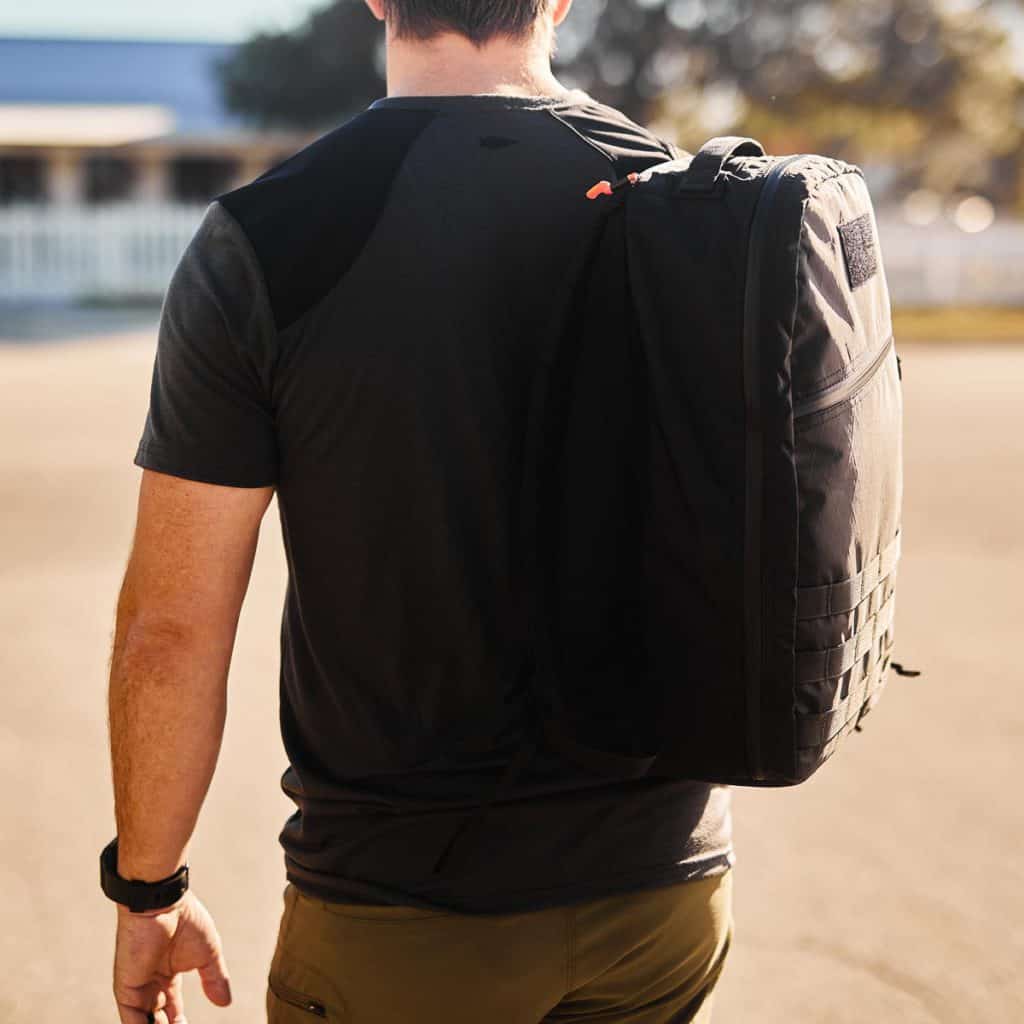 Difference between Cotton and Merino Wool
Merino wool is a natural insulator that retains warmth in cold weather compared to cotton. In wet conditions where cotton can become saggy, Merino wool is nature's best insulator and has the power to wick sweat away from the skin. It can resist the severities of daily use and can bend over 20,000 times before they break. On the other hand, cotton can bend only 3,000 times. Both Merino wool and cotton are natural, biodegradable fabrics made from renewable resources, but wool produces more greenhouse gasses in terms of ecological effects.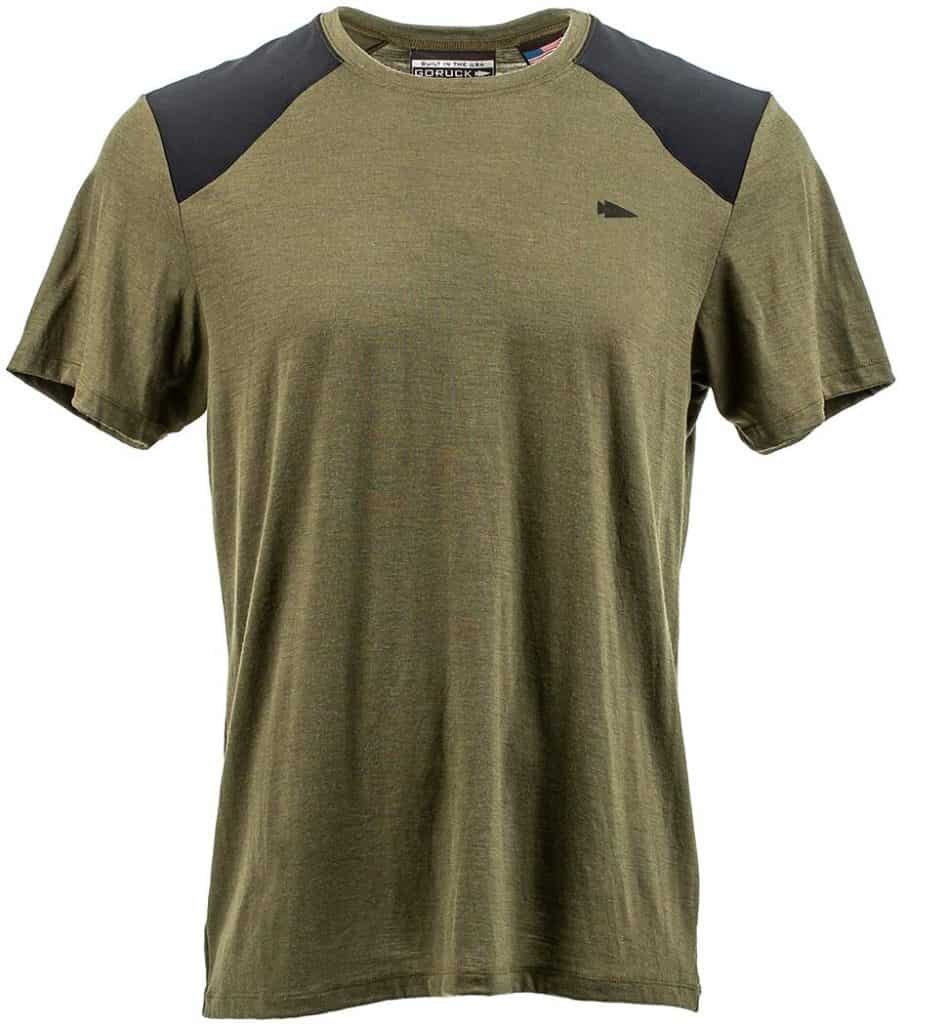 24.7 Merino Wool Long Sleeve Tee
Aside from the benefits mentioned above, Merino wool is also non-allergenic, making it kind to sensitive skin. It lessens eczema symptoms compared to other materials. It also has a natural UV barrier that keeps you protected from the damaging radiation of the sun. A Merino wool long sleeve tee provides you with comfort and better coverage, especially during cooler weather.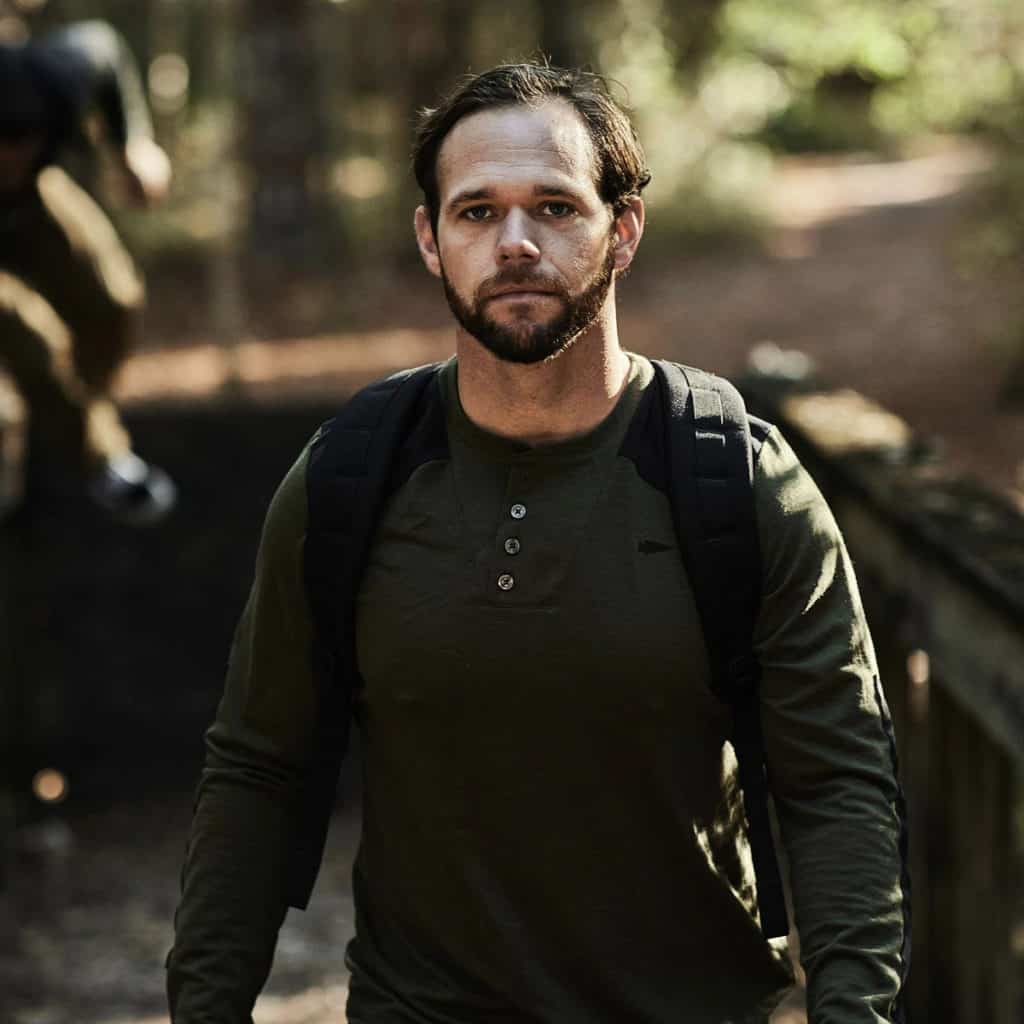 It is also breathable, so you can wear it during warmer weather to shield your skin from the sun. The shoulders of this tee are also supported with GORUCK's Indestructible Training Fabric to help maintain structure and stop abrasion.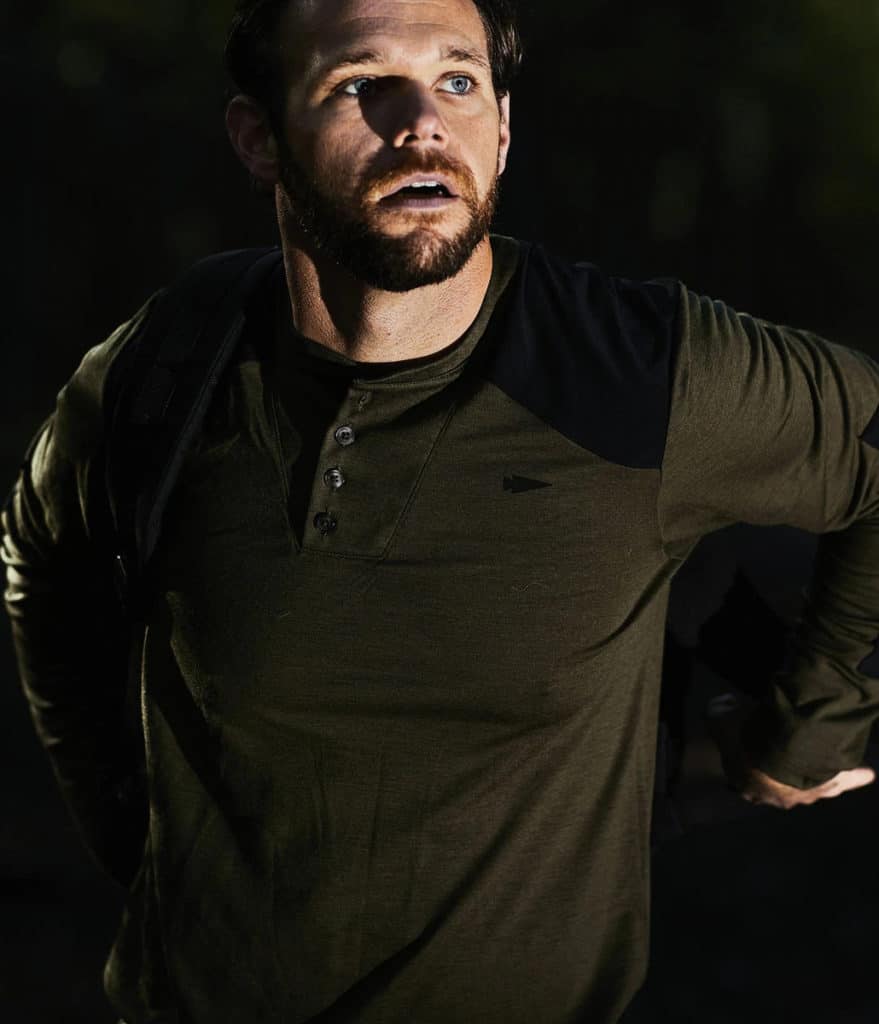 24.7 Merino Wool Tee – In Summary
That's our close-up look at the 24.7 Merino Wool Tee.
Merino wool is soft and delicate, and compared to other wool, it is not harsh or itchy while still giving exceptional warmth and moisture-wicking abilities. Merino fibers are very comfortable to the skin because they are finer and softer than standard wool. All GORUCK built gear, apparel, and footwear comes with our Scars Lifetime Guarantee, including this tee.
Photo Credits
Product photos on this page are property of GORUCK.
This website is not affiliated or associated with CrossFit, Inc. CrossFit is a registered trademark of CrossFit, Inc.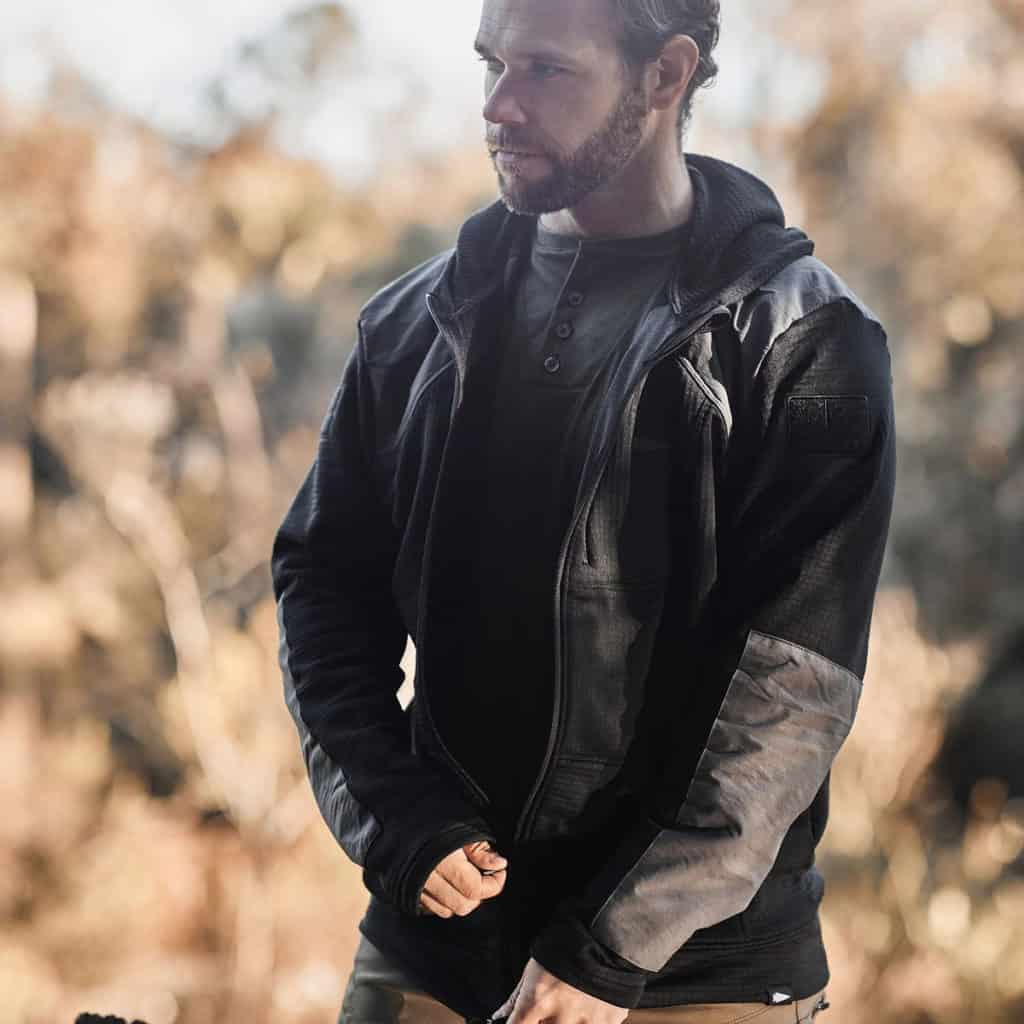 Affiliate Disclaimer
We are an affiliate of GORUCK and others that sell this training gear. If you buy clothing or other training gear after clicking the links in this article, we receive a small commission at no extra cost to you. This helps us to bring you in-depth information and content on these great training products.