Check out what's new at
Get RX'd
- Lots of great deals on functional fitness gym equipment for your home or garage.
A functional trainer is a great way to hit a muscle from all angles – it's meant to build strength for real world activities. GetRX'd has an new affordable Freestanding Functional Trainer Column 2000. With a minimal footprint, and a minimal impact on your wallet – this might be the functional trainer you've been waiting for.
A functional trainer is a piece of equipment that targets multiple joints and muscles simultaneously, thus, strengthening and toning them. It is a simple yet effective solution devised to help in completing various multi-planar pushing, pulling, lifting, twisting, bending, and reaching workouts.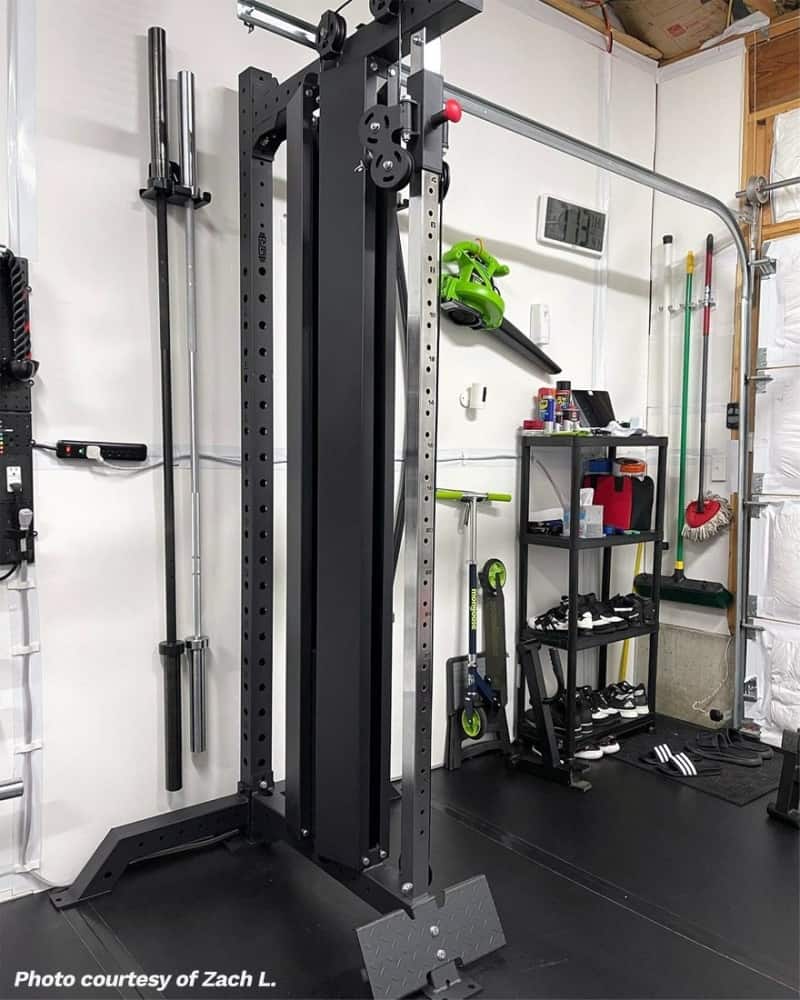 Get it now – only from GetRX'd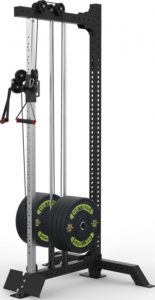 Freestanding Functional Trainer Column 2000 – Overview
If you need to save time and space for your garage, try the Freestanding Functional Trainer Column 2000 for your home gym or facility. This trainer is wrapped in polyurethane for ultimate durability and comfort and includes 2x commercial-grade FT handles that can be used concurrently. Just adjust the 2x FT handles to any of the 35 numbered height positions to target practically any muscle group and complete any exercise. Each pulley handle has a 1:2 weight ratio—pull with both handles for a 1:1 ratio and pull with a single handle for a 1:2 ratio. Pulling with just one handle equals half the weight selected/loaded.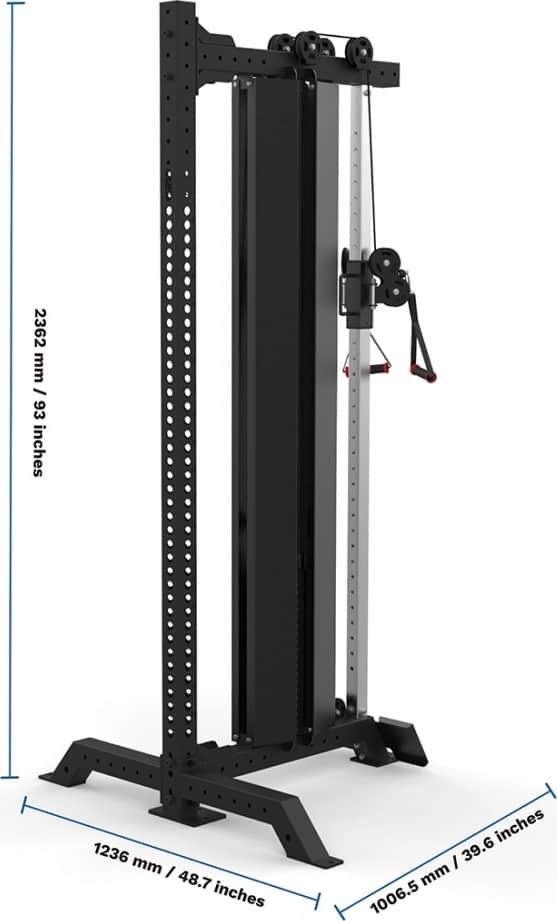 The base unit consists of the following pieces. Select these options to complete the base unit.
1x 93″ Builder Rig Upright in black powder coat
2x Builder Rig Front Foot Extensions
Selection of 1x Functional Trainer Single Column Weight Stack 2000 or 1x Functional Trainer Plate-Loaded 2000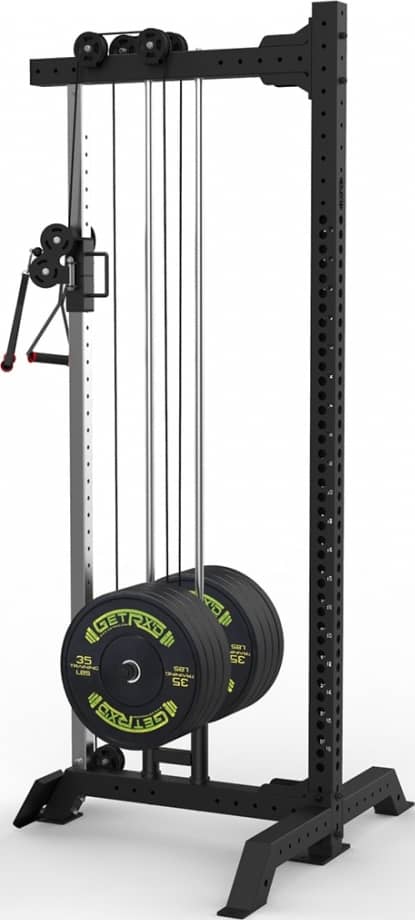 The functional Trainer Plate-Loaded 2000 has almost 18″ of total loadable sleeve space (9″ per sleeve) that can comfortably load a vast amount of weight plates, while the Functional Trainer Single Column Weight Stack 2000 comes with a 200LB weight stack to maximize your gains.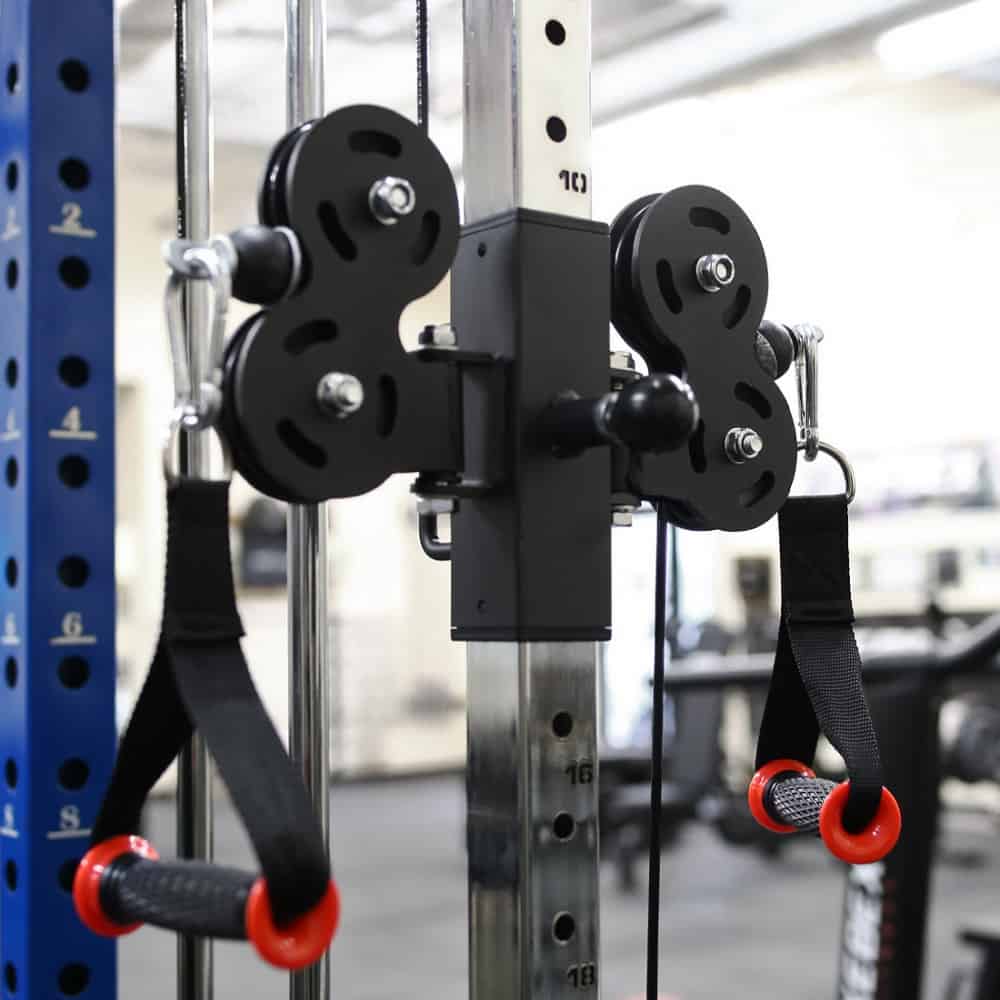 Freestanding Functional Trainer Column 2000 – In Summary
That's our close-up look at Freestanding Functional Trainer Column 2000.
A functional trainer is safe, versatile, and can be used by all ages and ability levels even without a spotter. It is simple and effective and is time, cost, and space-efficient. You can perform multi-joint movements, full-body workouts, and isolation exercises with only one piece of equipment.
Looking for more options? Check out these other great products: Xebex XT3 Sled
Need the ultimate in a functional trainer with a small footprint? It's hard to beat the F-9 Fold-Away Functional Trainer from Torque Fitness.
Find more functional trainers and cable machines.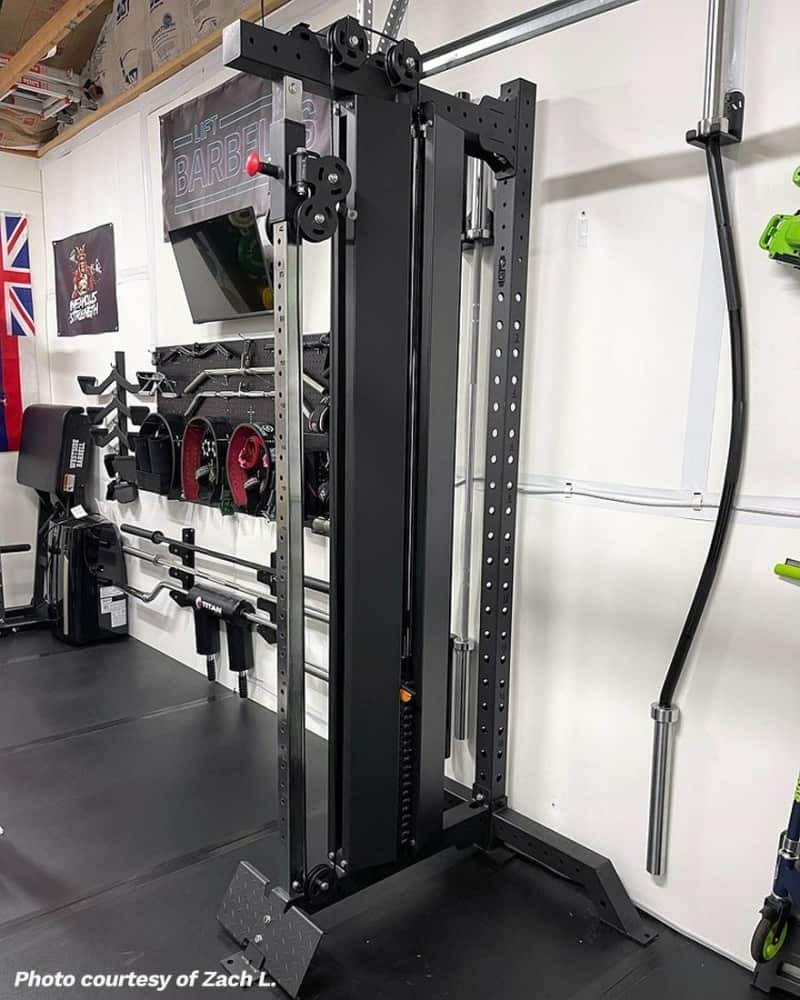 Photo Credits
Product photos on this page are property of GetRX'd.
This website is not affiliated or associated with CrossFit, Inc. CrossFit is a registered trademark of CrossFit, Inc.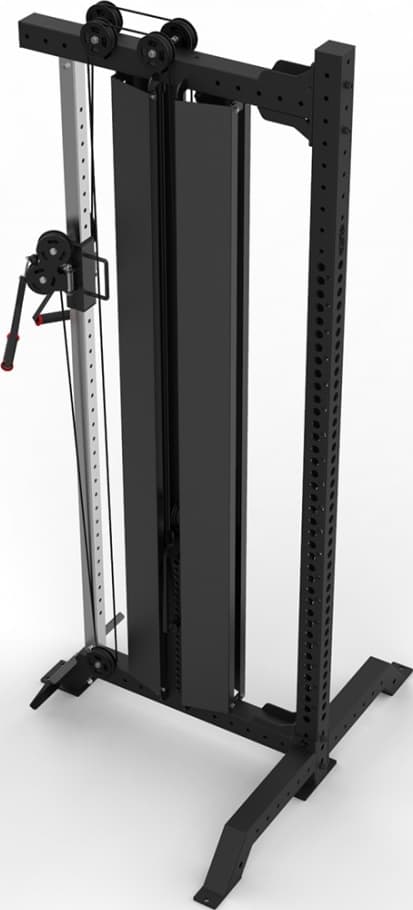 Affiliate Disclaimer
We are an affiliate of GetRX'd and others that sell this training gear. If you buy clothing or other training gear after clicking the links in this article, we receive a small commission at no extra cost to you. This helps us to bring you in-depth information and content on these great training products.