Looking for something out of the ordinary for your home gym or garage gym? Here's some unique and Crazy Gym Equipment.
Are you looking for new and outrageous equipment to fit your home gym and personality? Do you want to add variety to your workout but don't want to use the usual gears that you see in the gym? Take a look at some of them and see why you need them in your fitness life.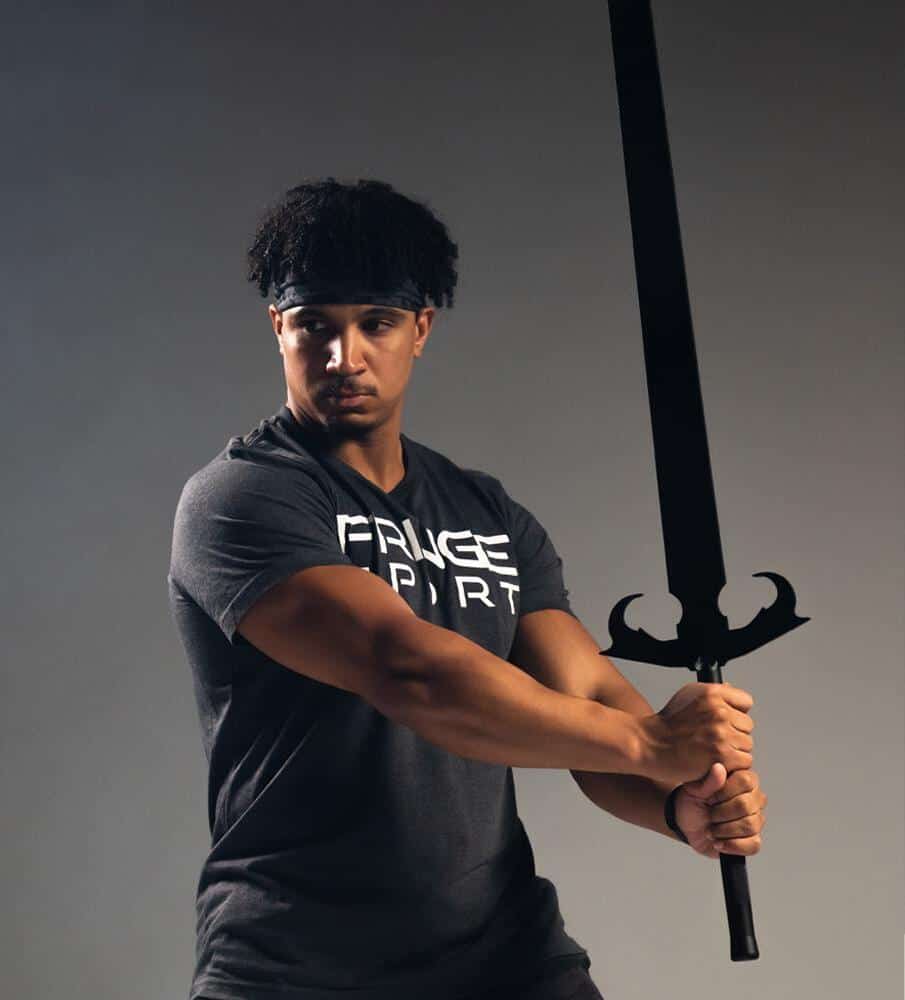 Get these now – and add a little fun to your workout!
Outrageous Gym Equipment – Overview
As outrageous as they may seem, these pieces of equipment are very useful and functional and add versatility to your everyday training. They may not be on your list when buying gym equipment for your home gym, but they are also worth your investment and a great addition to your collection.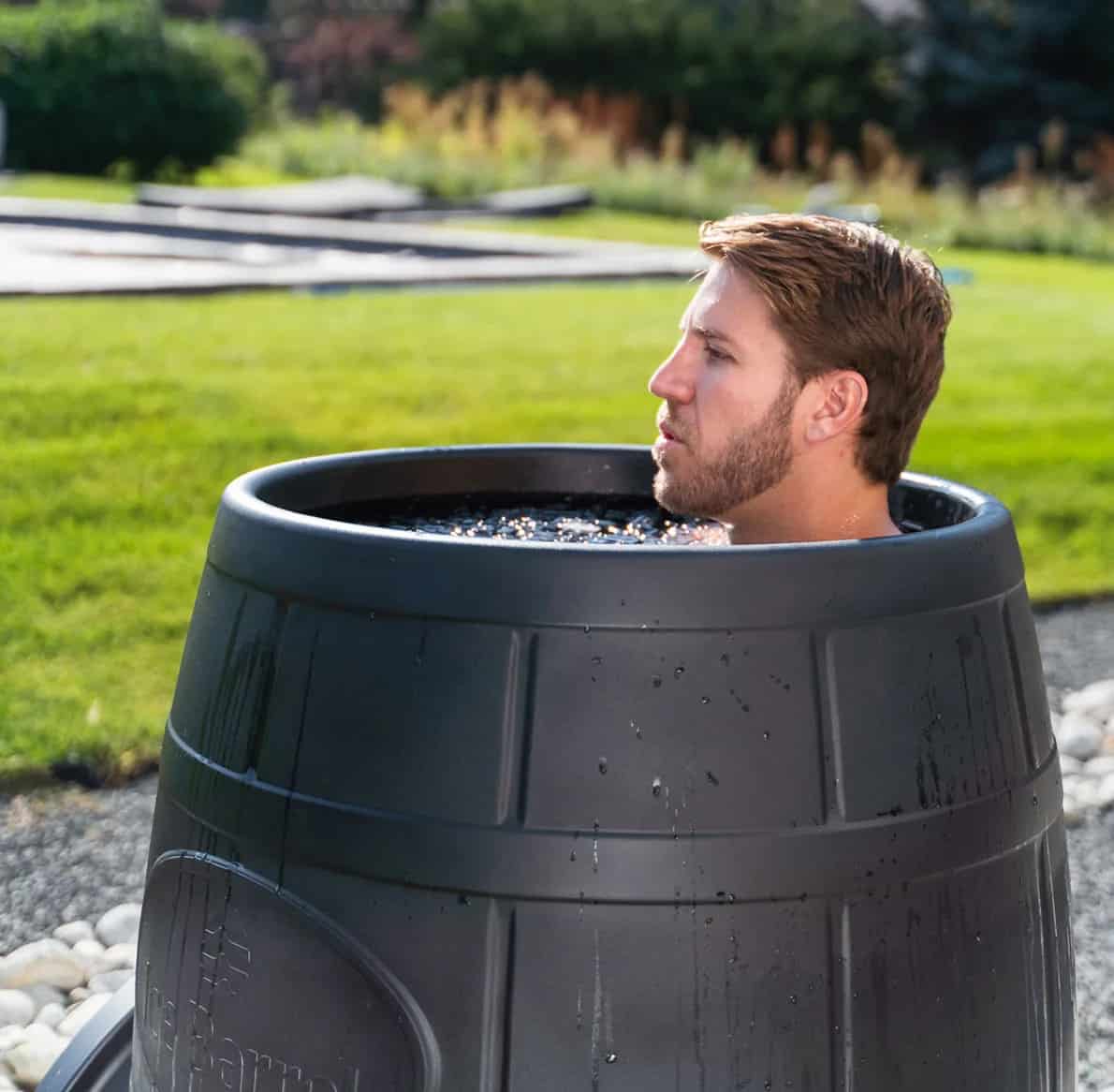 Introducing and recommending them to your trainees in your training class or to your clients in your commercial gym will also delight and energize them. They are manufactured by fitness labels such as Rogue Fitness, Fringe Sport, and Rep Fitness—known for their reliability and top-notch products.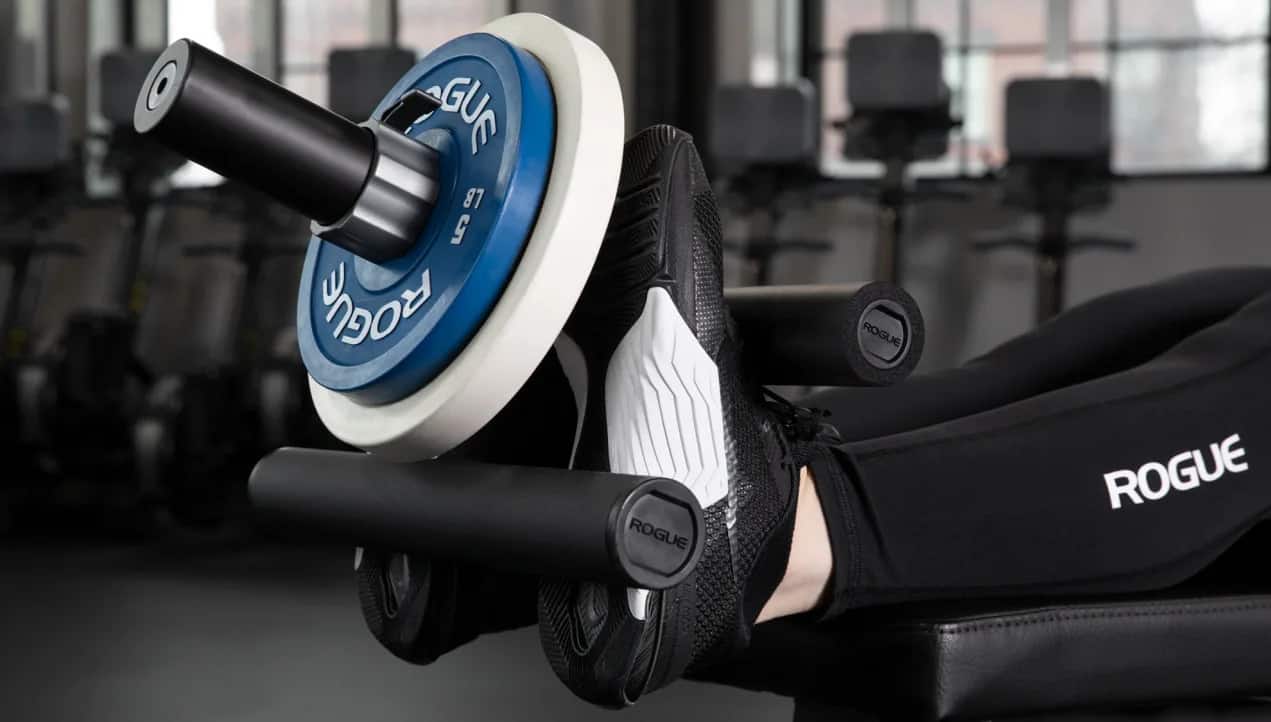 Fitness Swords – Katana, Omens, Power (Fringe Sport)
Swords from Fringe Sport are not weighted like fitness maces with a heavy iron ball connected to a pipe—so the weight is densely weighted towards the iron ball. These swords have the weight more evenly disseminated. You can still do flows, but they are an essentially distinct fitness tool from a mace. These swords have no sharp edges but can hurt someone when you whip them with these swords.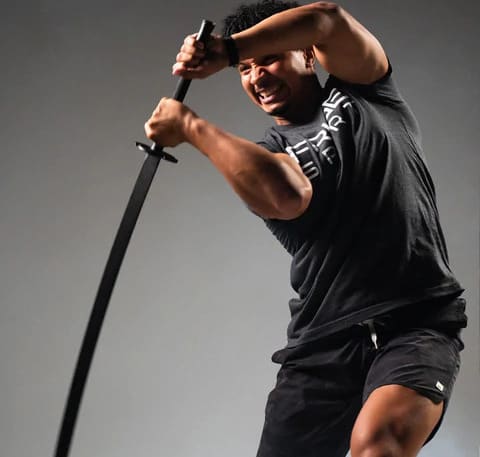 All of them are made from steel with powder coat coating and one year warranty. Specifications: Length of the blades: Katana: 31.5 inches Omens: 31.5 inches Power: 20.25 inches Weight Of Each Sword: Katana – 5 pounds Omens – 7 pounds Power – 10 pounds

Weightlifting Chain Sets (Fringe Sport)
Gym chains enable you to add variable loading to your squat, bench, and deadlifts. It works by loading the chain onto a barbell, and as you squat or bench, the chain starts to pile on the floor, unloading that weight off the bar. When you are at your lowest point in those lifts, you lift the least amount of weight.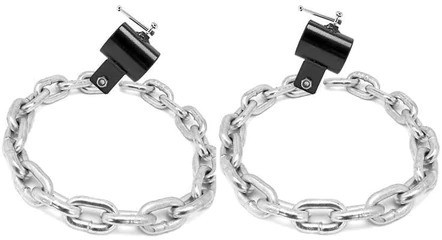 Once you start to drive up, the chain goes off the floor, link by link. The higher you get in the action of the lift, the more weight is on the bar. The chains have Zinc-plated steel for rust resistance and a full-year satisfaction guarantee. They come in two weights of 15lb per chain (30lb total) or 30lb per chain (60lb total).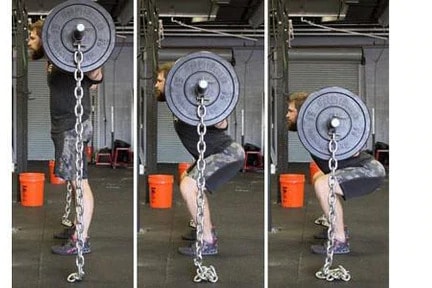 Cannonball Grips (Rep)
These cannonballs can be connected to your pull-up bar or hooked to kettlebells, dumbbells, or barbells to train your grip strength while executing various exercises. They are made from steel with a Black powder coat finish, nylon strap material, and stainless steel carabiner material.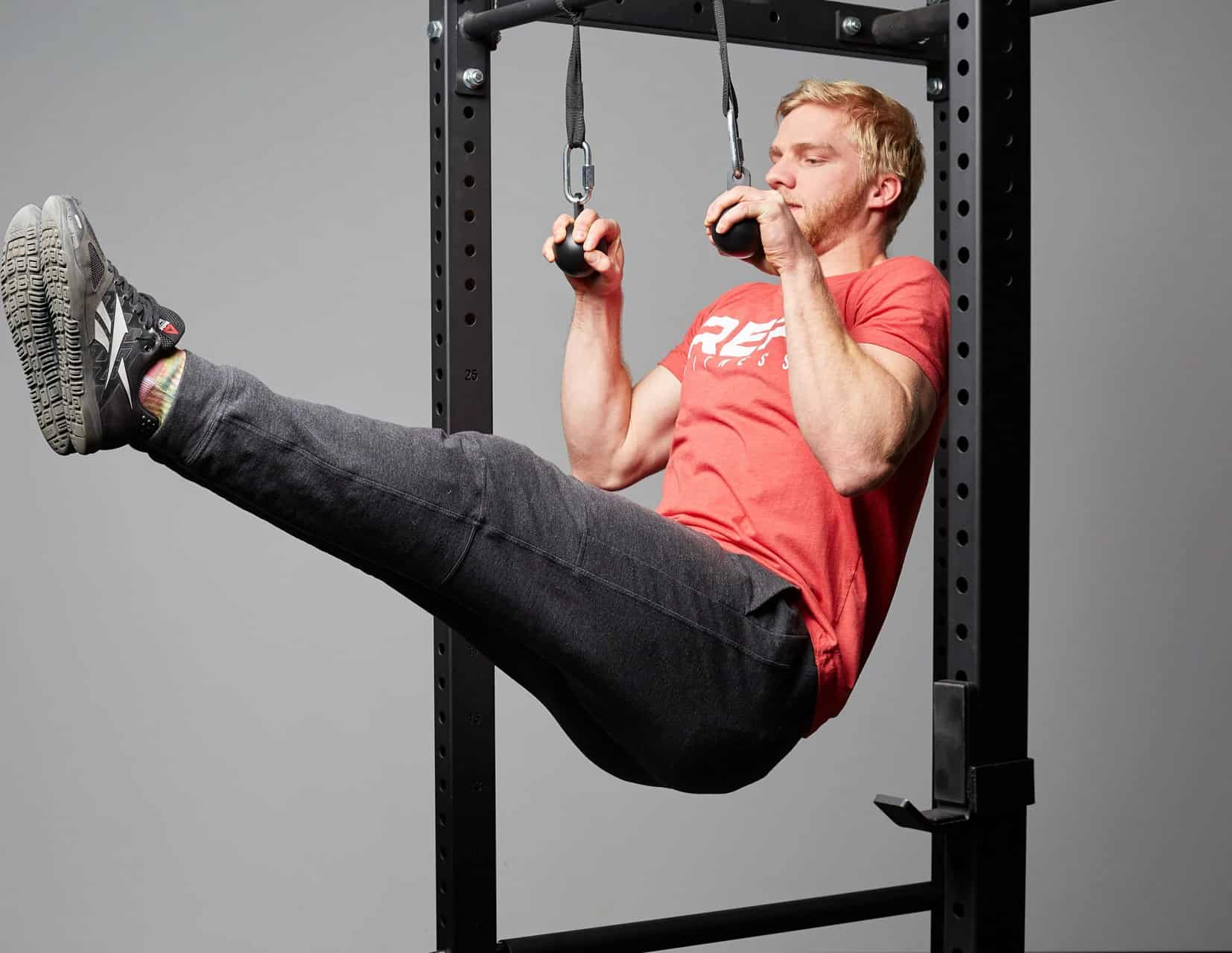 Grip strength is vital in improving your general strength and in Olympic lifting, powerlifting, kettlebell training, high-intensity cross-functional training, rock climbing, and many other disciplines.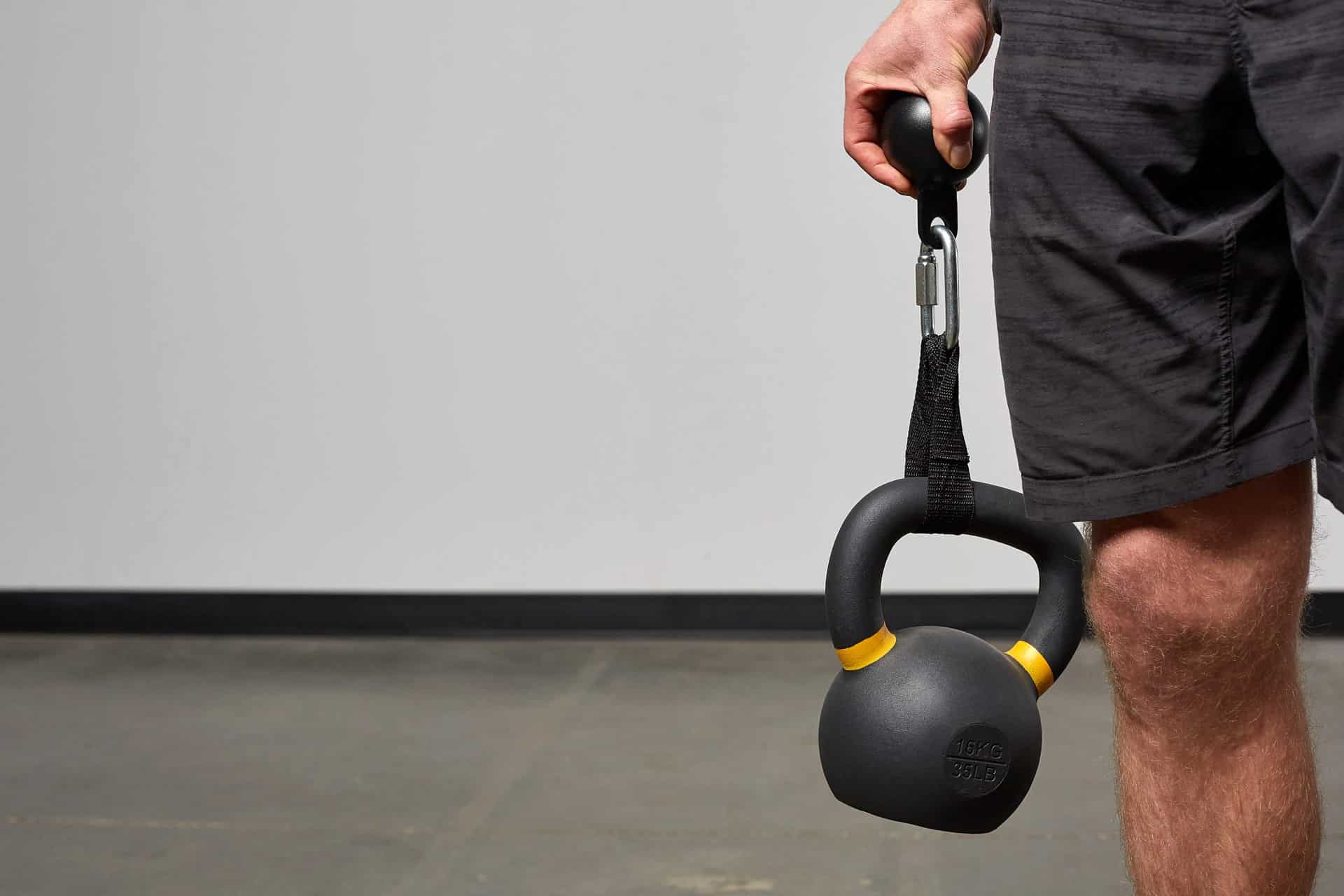 Farmer's Walk Handles (Rep)
With the Farmer's Walk Handles, you can improve your grip strength, upper back, and endurance. They are perfect for use among multiple athletes and strength levels. Each handle weighs 23 lbs and measures 63″, and comes with collars.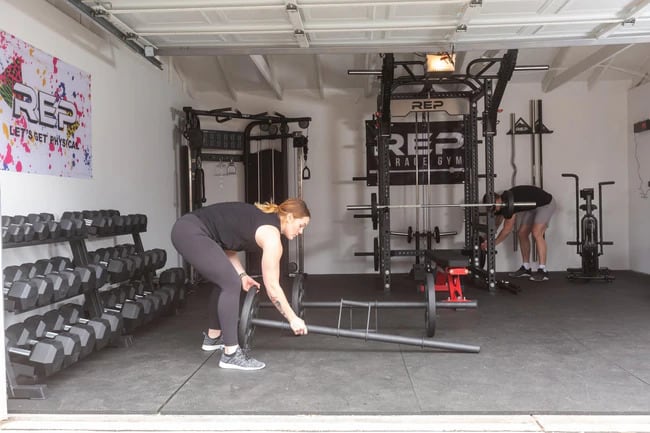 They are sold in pairs and have a Black powder coat finish throughout the entire surface. They are loadable with cast iron or bumper plates with 13.75″ of loadable sleeve length.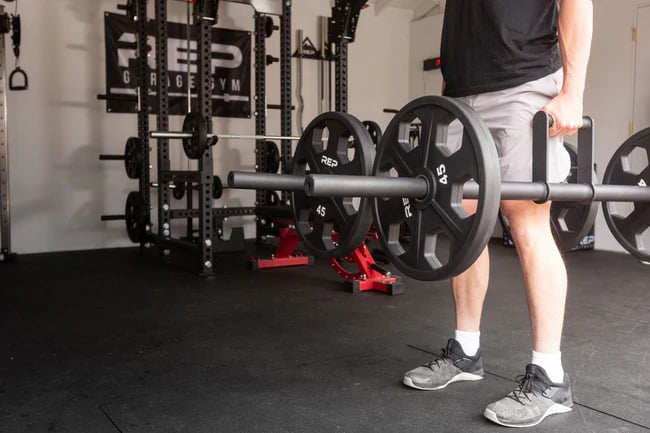 Ice Barrel (Rogue Fitness)
Cold therapy is a way to improve recovery and performance and reduce everyday stress and anxiety. With Rogue's Ice Barrel, you can bring the benefits of the training room ice bath into your at-home fitness routine. It is a uniquely compact and durable cold therapy training tool manufactured in Ohio, USA, from 100% recycled materials.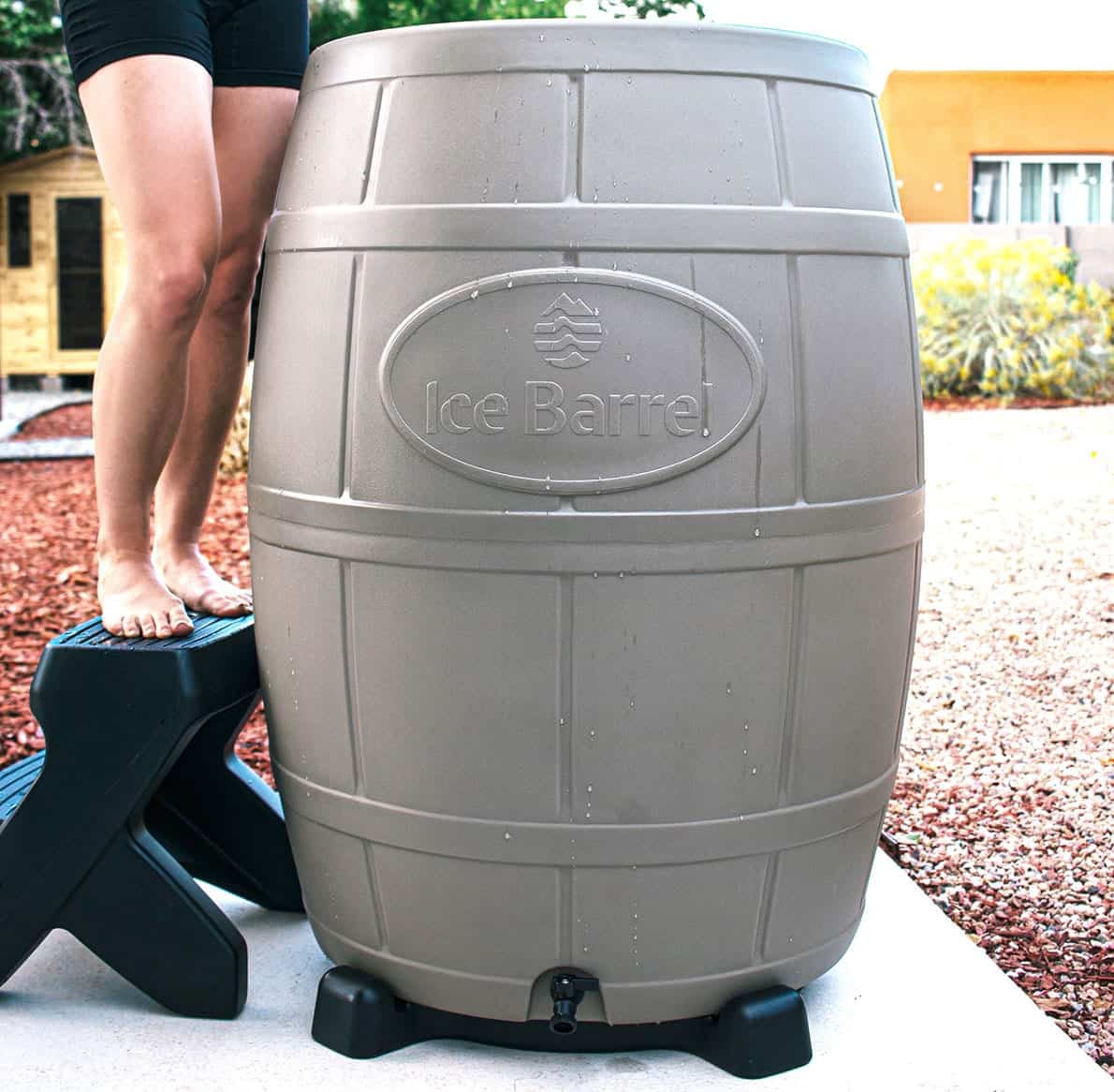 The 105-gallon capacity drum can be loaded quickly with water and ice, then drained after use through a no-frills built-in drainage system. It has an unusual shape (42" tall x 31" wide w/ 25" opening) that is fitting for most body types—enabling you to sit in an upright position to help with mind and body focus and relaxation.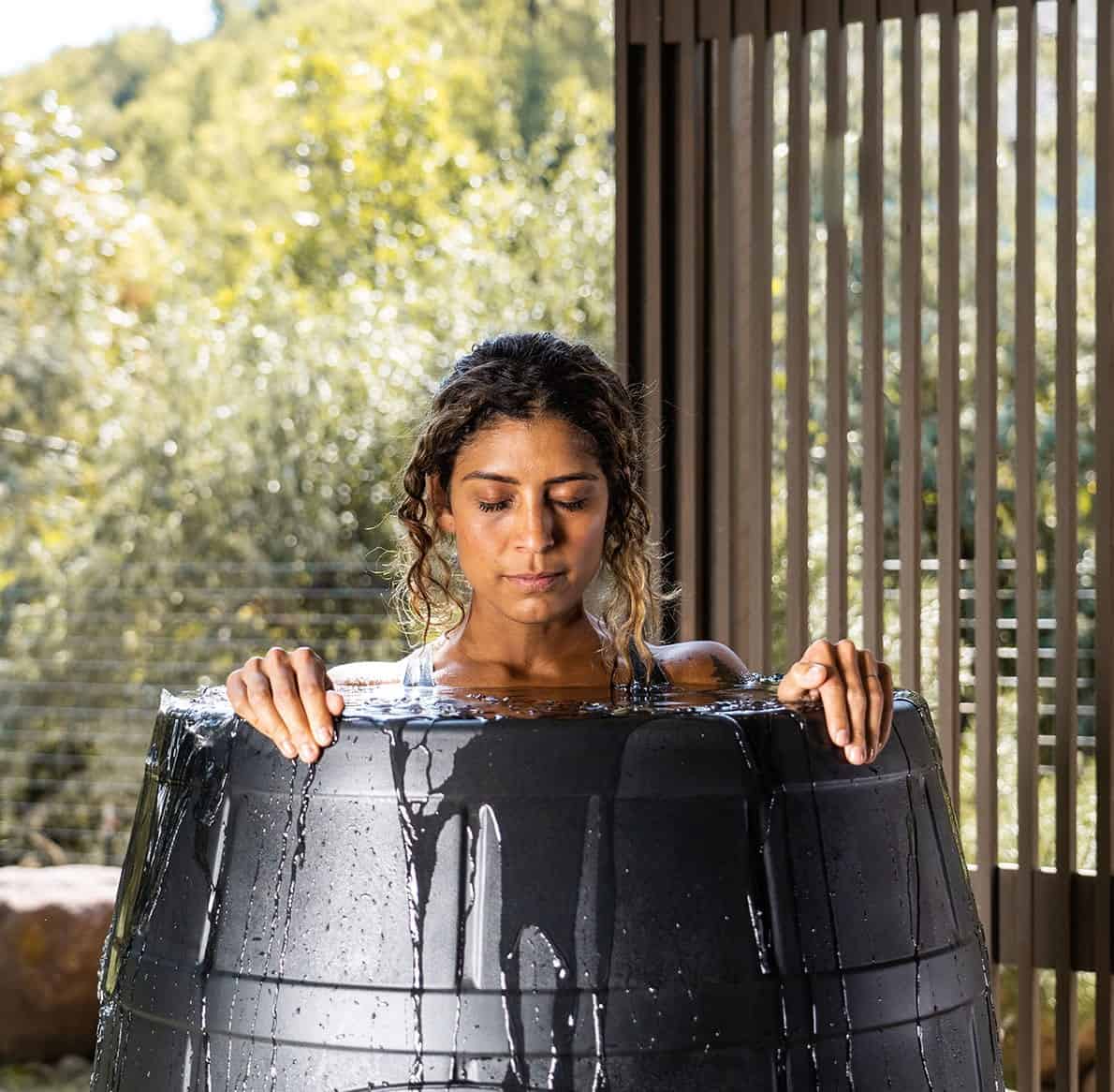 Rogue TF-1 (Rogue Fitness)
TF-1 Tib Trainer is a technical weight training device developed for getting the most out of your toe raises/tib raises. It includes a machined acetal loading pin that has the same 1.96″ diameter as an Olympic barbell sleeve, enabling the use of any traditional plates and collar during set-up. The Tib Trainer weighs 10.8 LBS on its own and 11 LBS with an OSO Mighty Collar attached.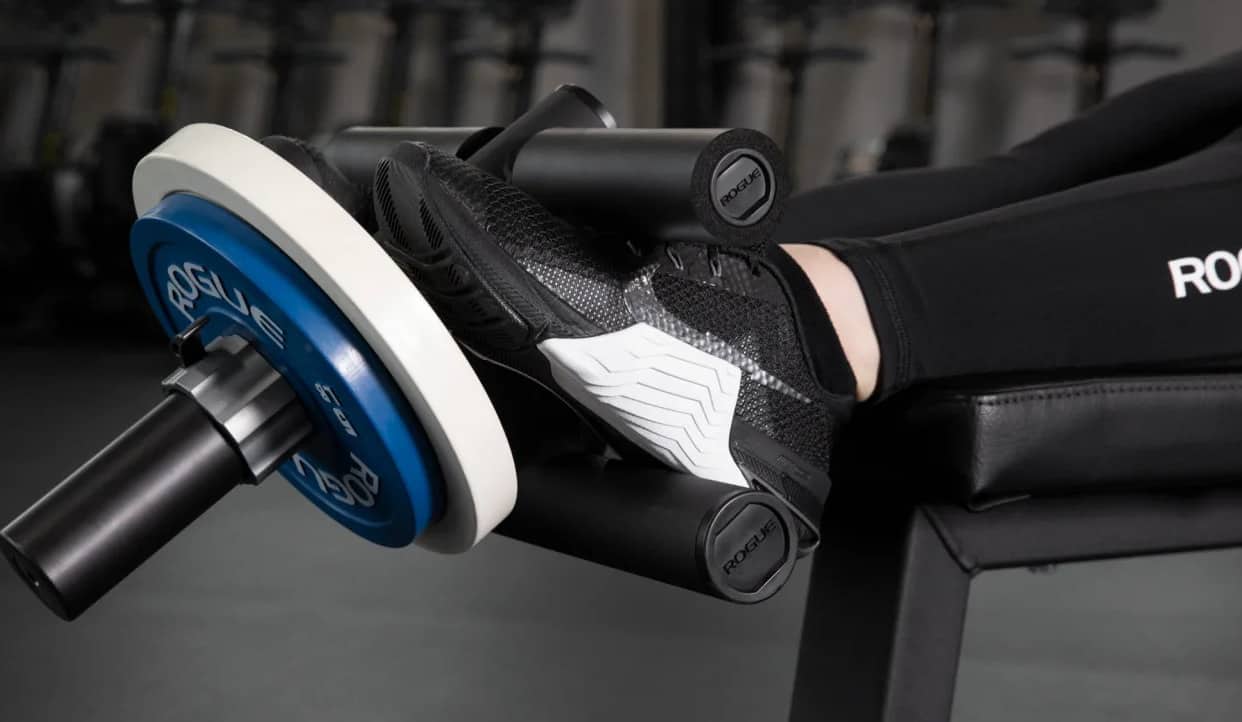 The TF-1 is created to sit upright with the acetal sleeve angled upward for comfortable loading and unloading. The simple movement can be achieved by sitting on a bench pad/raised surface with the legs straight and raised and the feet and ankles hanging off the edge so that the toes can alternately be extended toward and then lowered away from you.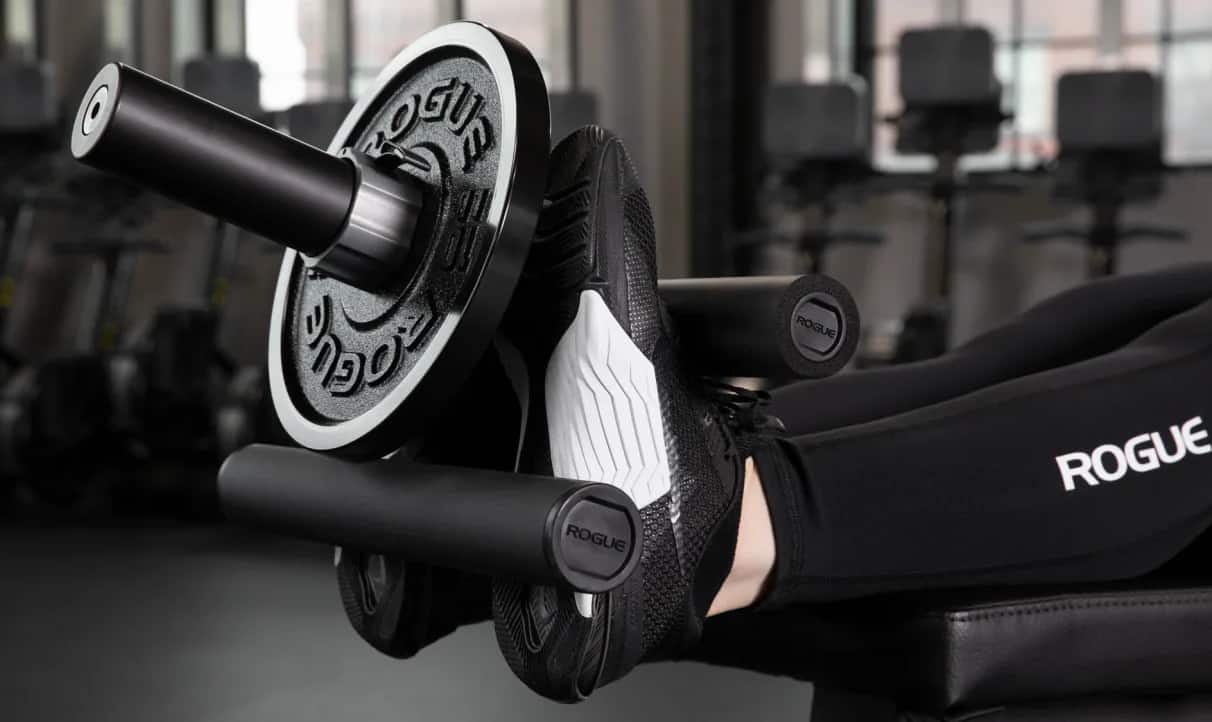 Outrageous Gym Equipment – In Summary
That's our close-up look at the Outrageous Gym Equipment.
Try adding these outrageous pieces of equipment to your garage or home gym and add versatility and variety to your training. These pieces of equipment are from Rogue Fitness, Rep Fitness, and Fringe Sport—trusted labels for first-class quality products.
Looking for more options? Check out these other great products:
Get some gym equipment basics with this Olympic Weightlifting Equipment from Fringe Sport.
Got garage? Make a dope garage gym – and still keep a car covered with something like the Half Racks from Rogue.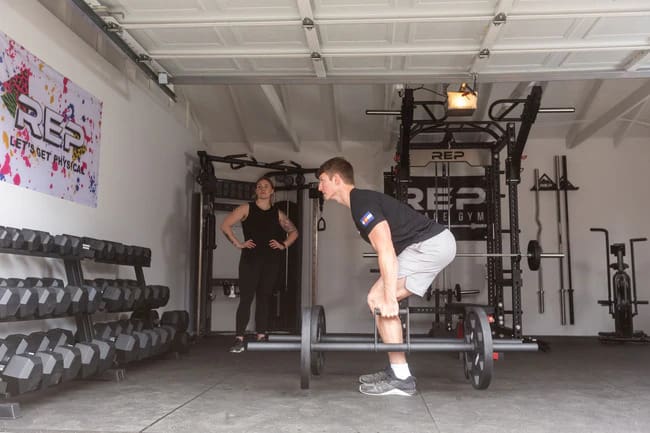 Photo Credits
Product photos on this page are property of the manufacturers.
This website is not affiliated or associated with CrossFit, Inc. CrossFit is a registered trademark of CrossFit, Inc.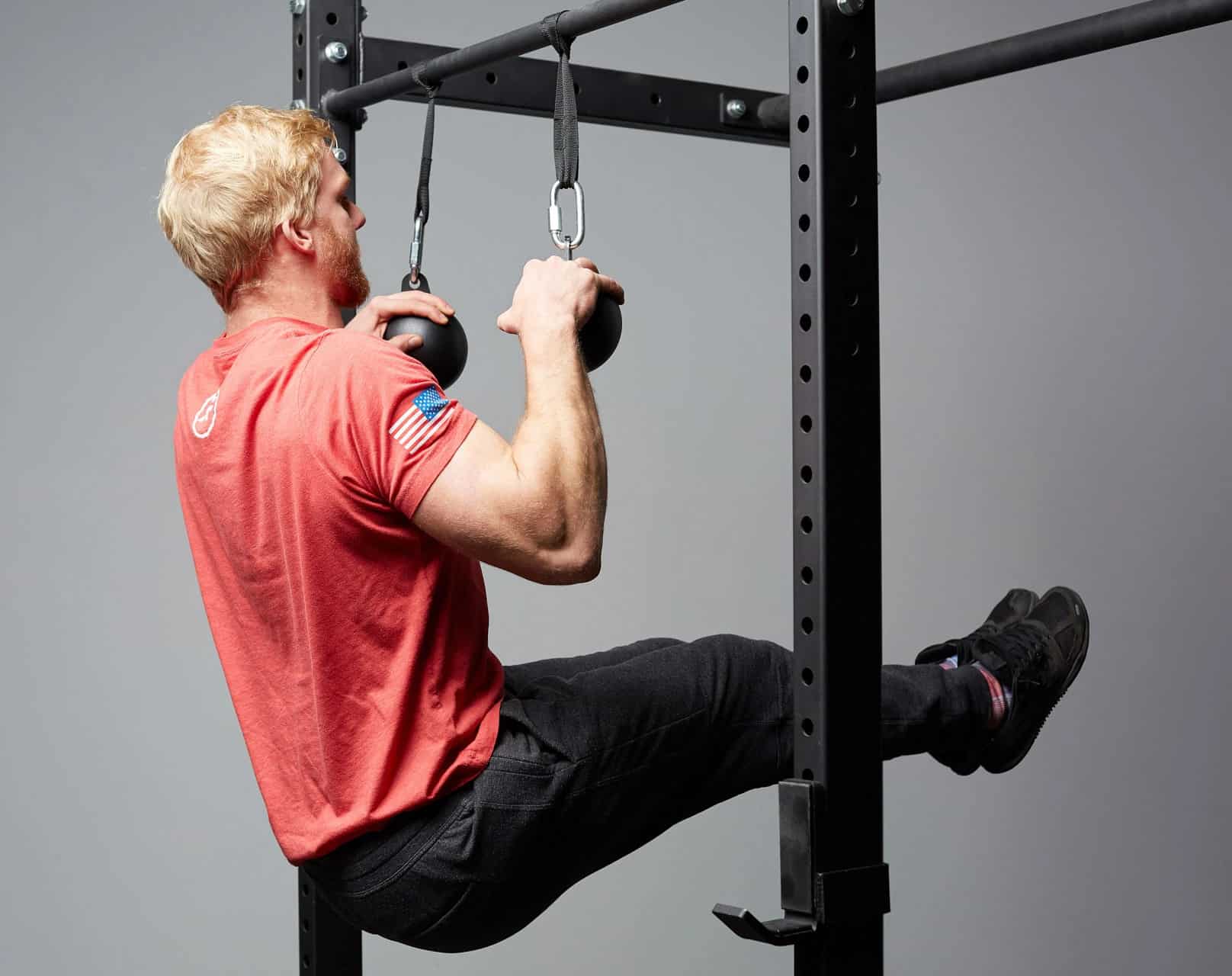 Affiliate Disclaimer
We are an affiliate of Fringe Sport, Rogue, and others that sell this training gear. If you buy clothing or other training gear after clicking the links in this article, we receive a small commission at no extra cost to you. This helps us to bring you in-depth information and content on these great training products.