Rogue has released the 3rd version of the
Echo Bike
. Grab one while they last!
Let's take a look at the Garage Gym Black Friday Sales 2022.
The sale of the year is finally here! Whether you have curated your wishlists or been anxious about Black Friday, we have early offerings for you from your trusted fitness brands. Get big discounts and great deals and furnish your dream home or garage gym now.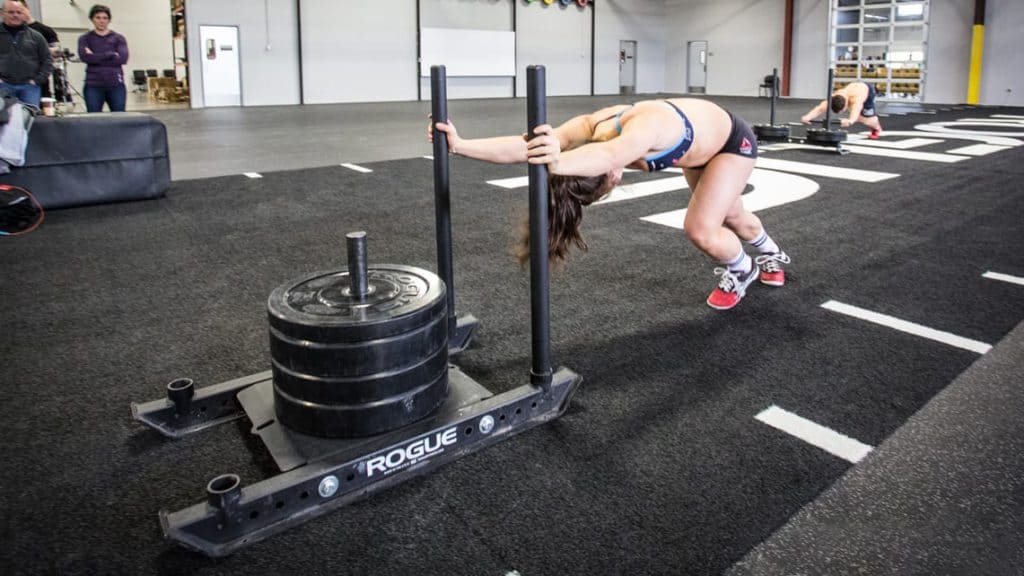 Here's the best Black Friday sales for gym equipment in 2022:
Garage Gym Black Friday Sales 2022 – Overview
Black Friday is the largest retail sales day in the United States, which is also the unofficial start of the holiday shopping season. Retailers usually unveil various in-store sales on everything to commence the Christmas shopping season. Black Friday is not until November 25, but as early as now, we've got great deals for you that will bring a thrill to your November.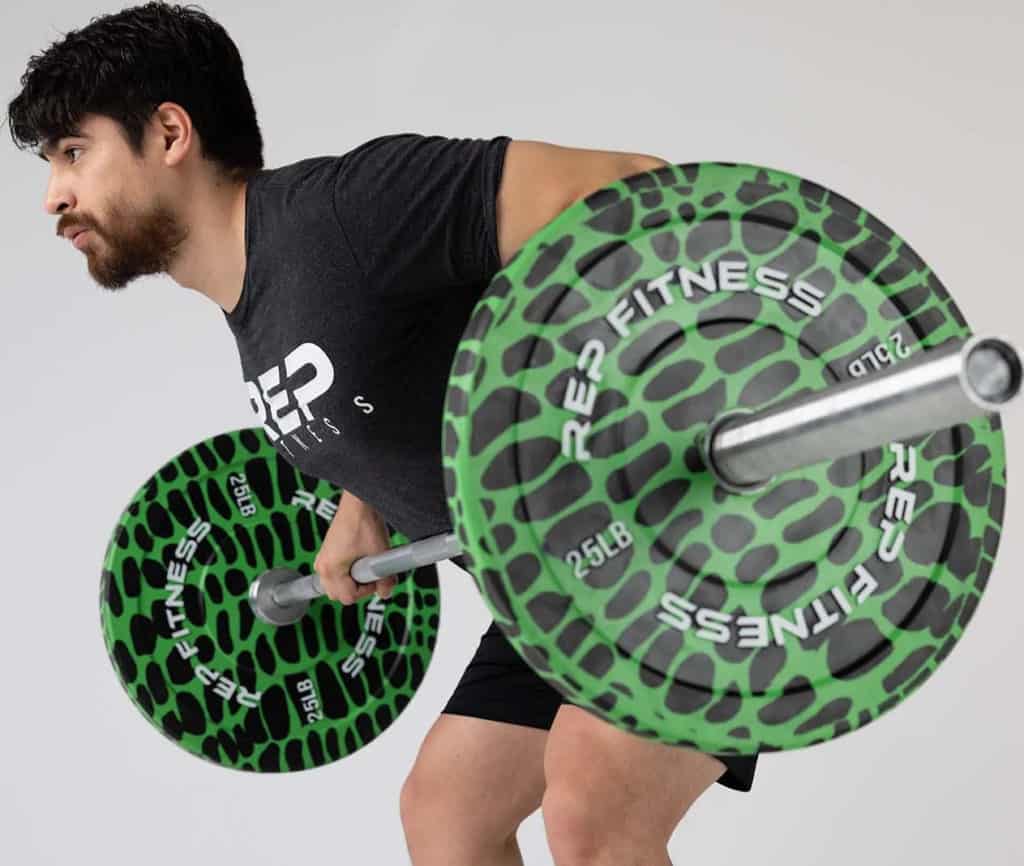 From bumper plates to power racks to rucksacks, we have everything to support your fitness and help you dress up your home or garage gym. We've got your favorite brands—Rogue, GORUCK, Force USA, Rep Fitness, Torque USA, and Get RX'd to help you decide on the right equipment.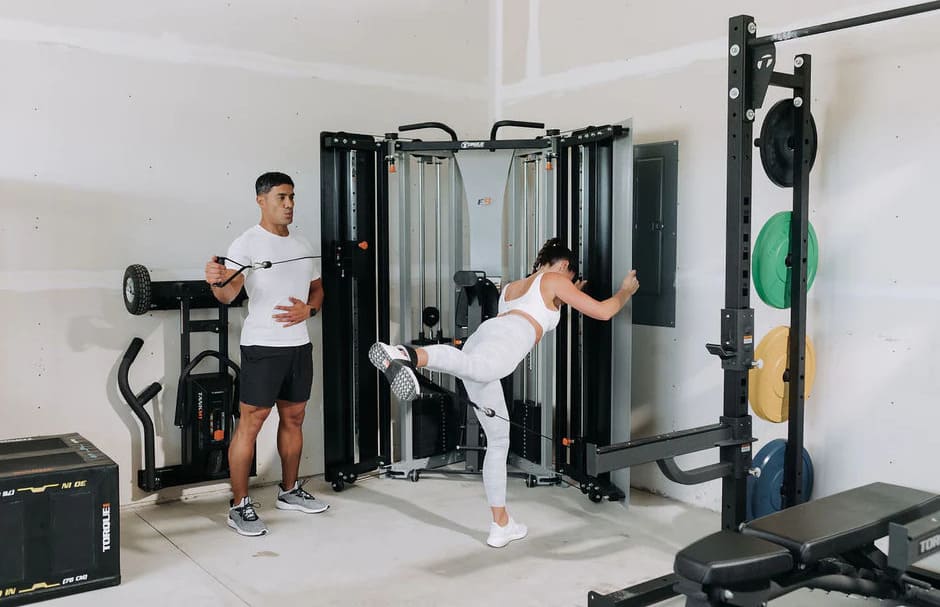 Rogue Matte Black November – Black Friday Sale 2022
Rogue is known for the biggest gym equipment black friday sale – and this year is no exception.
There's tons of HOT DEALS, Matte Black Friday exclusives, Hundo Pricing, and 5 for $5 shipping deals… here's just a small sample.
This sale runs all month long – but quantities are limited – especially on the MBF Exclusive items and there are time limits on the Hot deals!
Rogue RML-490C Power Rack 3.0
The Rogue RML-490C Power Rack 3.0 is Rogue's latest power rack that includes a wide range of custom color finish options, a new stabilizing back nameplate, Slinger-compatible crossmembers, and your choice of either numbered or unnumbered uprights. It is made in Columbus, Ohio, and highlights 90" tall uprights with laser-cut holes in the Westside pattern (1" through bench and clean pull zone, 2" spacing above and below).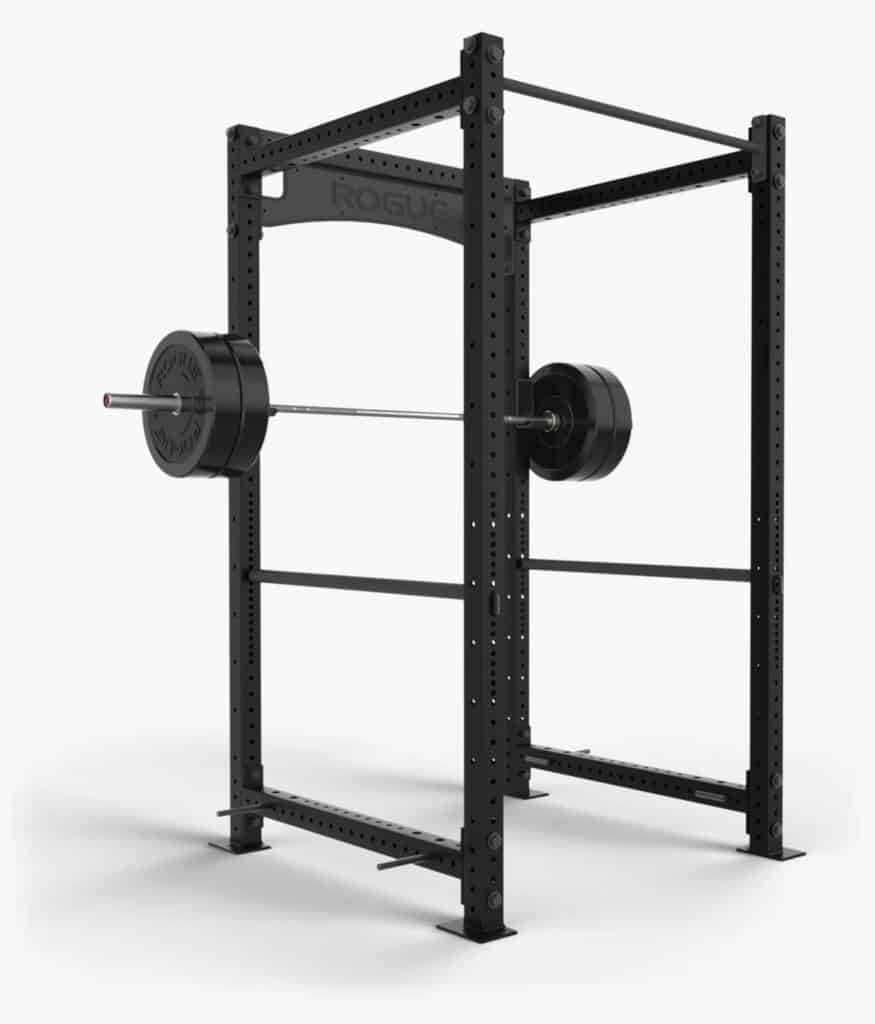 The RML-490 is durable, compact at a 53" x 53" footprint, has customization options and a lifetime warranty. You can customize your rack by choosing any compatible Monster Lite attachments and add-ons, each sold separately. Prevalent additions include the Monster Lite Matador, Slinger, Safety Spotter Arms, and Long Plate Storage.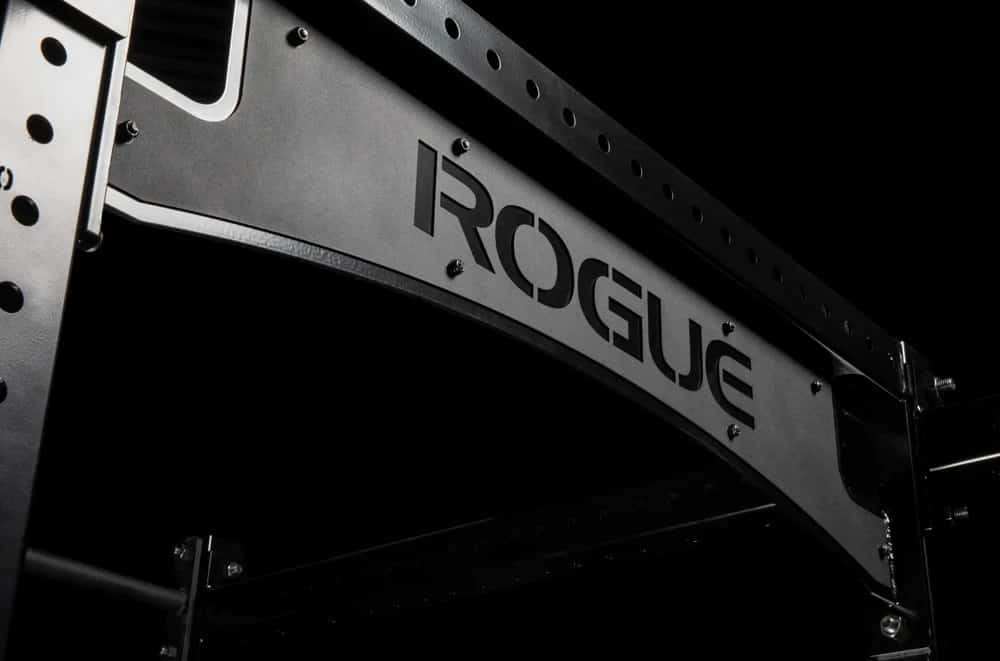 Rogue Dog Sled
The Rogue Dog Sled is rugged and versatile enough for push, pull, and speed training on practically any surface. It has holes in the sled's skis, making it compatible with a wide range of mountable attachments, including the Double Handle, Lawn-Boy, Wheelbarrow, and more.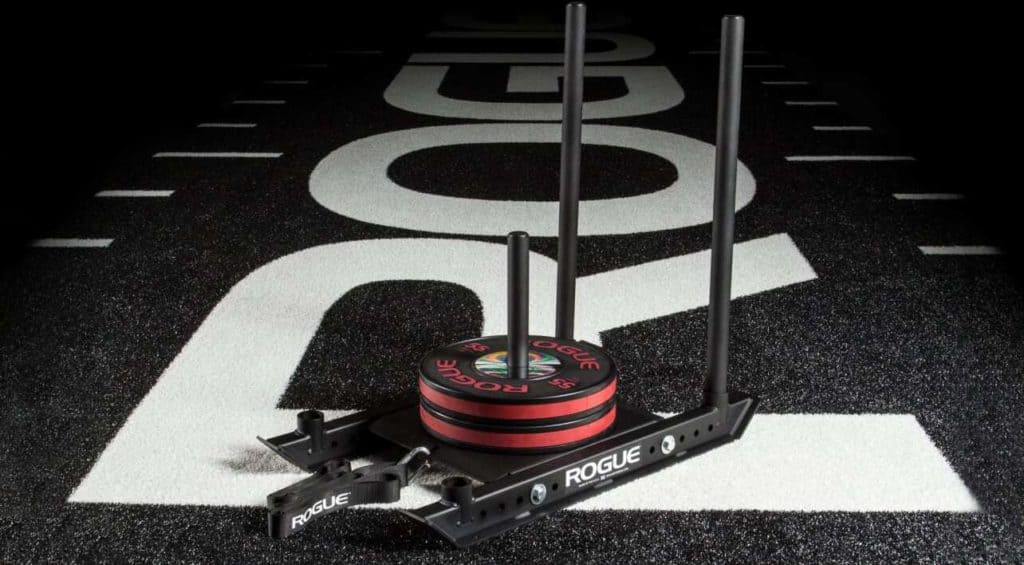 It comes with a quarter-inch steel base plate, 2×3" 11-gauge steel tubing, and 3-foot upright push bars developed to accommodate high and low push stances. The Rogue Dog Sled is a kind of resistance training that enhances your body's capacity to boost its use of the anterior and posterior chain and helps achieve power and performance.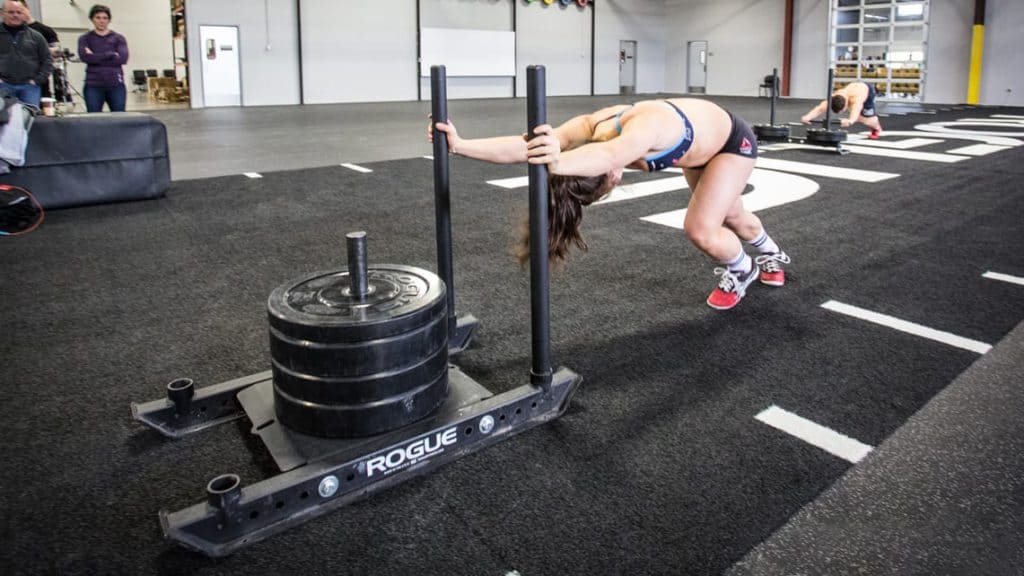 GORUCK Holiday Deals
GORUCK has some great deals all month long too – check out these:
GORUCK GR1 Coyote Brown
GR1 is built to last and is the toughest rucksack ever made. It has extra padded shoulder straps and a top handle so you can carry heavier loads more comfortably. This rucksack has a Bombproof Laptop Compartment that is extra reinforced and has a false bottom so that when you set your ruck down, your laptop won't even be noticed.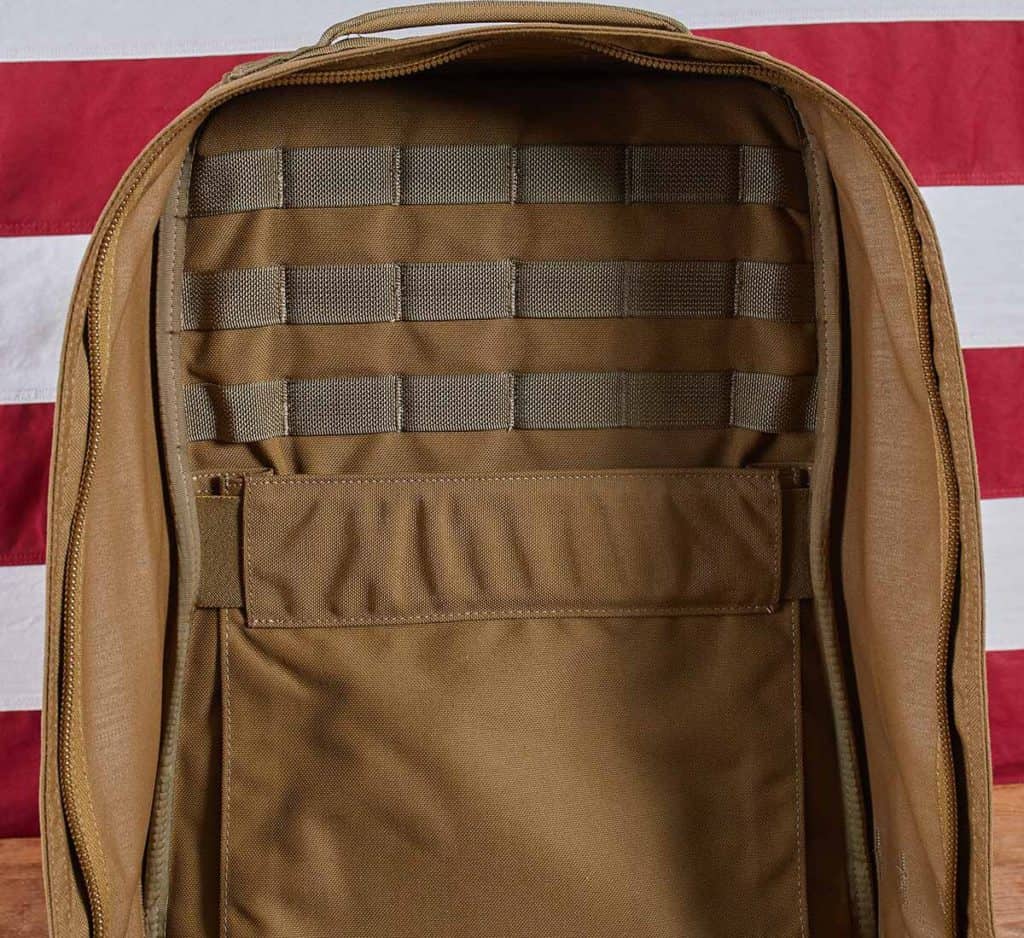 It is highly water-resistant with three rows of external and internal MOLLE webbing, letting you customize GR1 how you want. GR1 has one sizeable elastic pocket, one large mesh zippered pocket, and one small go-to pocket inside, and one external slant pocket for quick access to keys, snacks, and other small items.
GORUCK Kit Bag
The Aviator's Kit Bag is used on all Airborne flight operations because of the big opening at the top, which is plenty big enough to enable body armor to fit inside easily. It is inspired by classic aviator's kit bags also used by Special Forces teams to transport a small army's worth of gear (per person).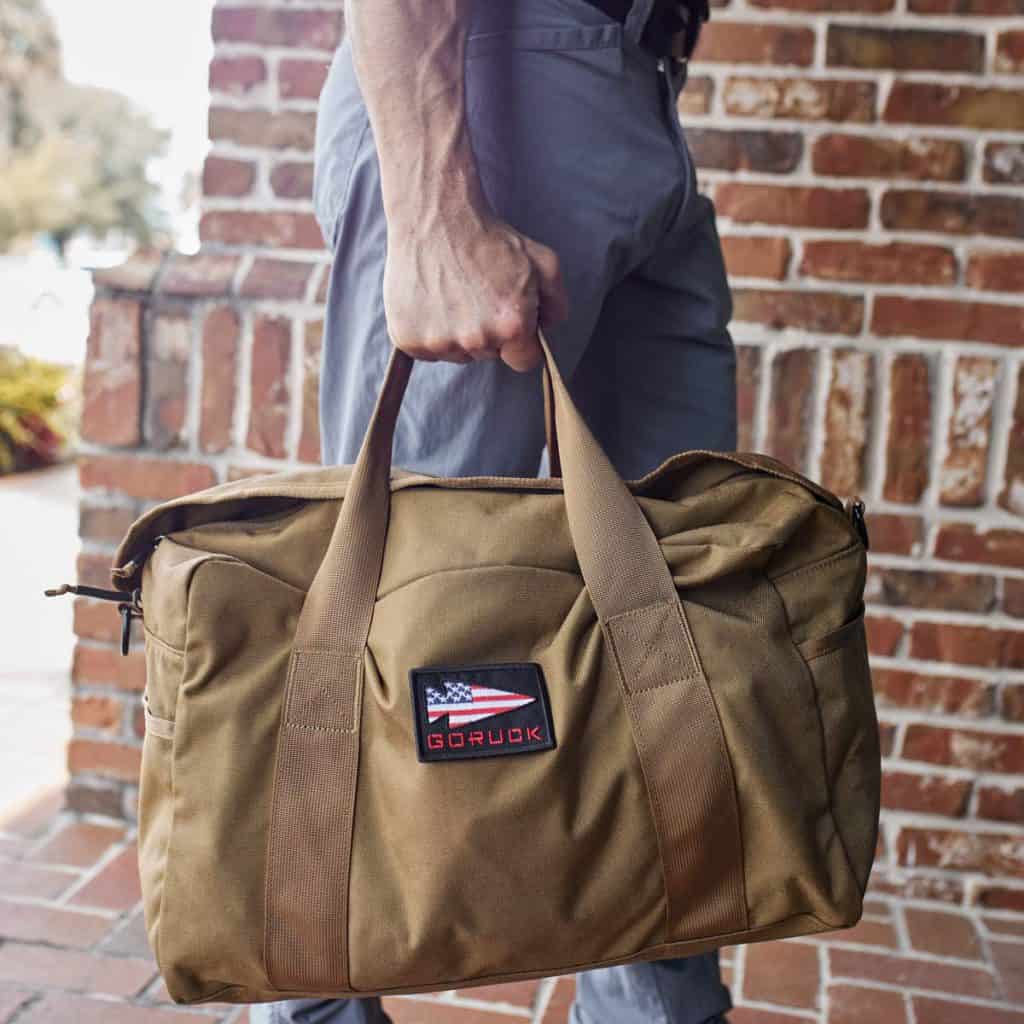 The Kit Bag is updated with added functionality not for jumping out of airplanes but for everyday use, travel, and storage. It includes an adjustable padded shoulder strap with two external pockets and three interior zipper pockets. It is made from 1000D Cordura measuring 19" W x 17" H x 10.5" D.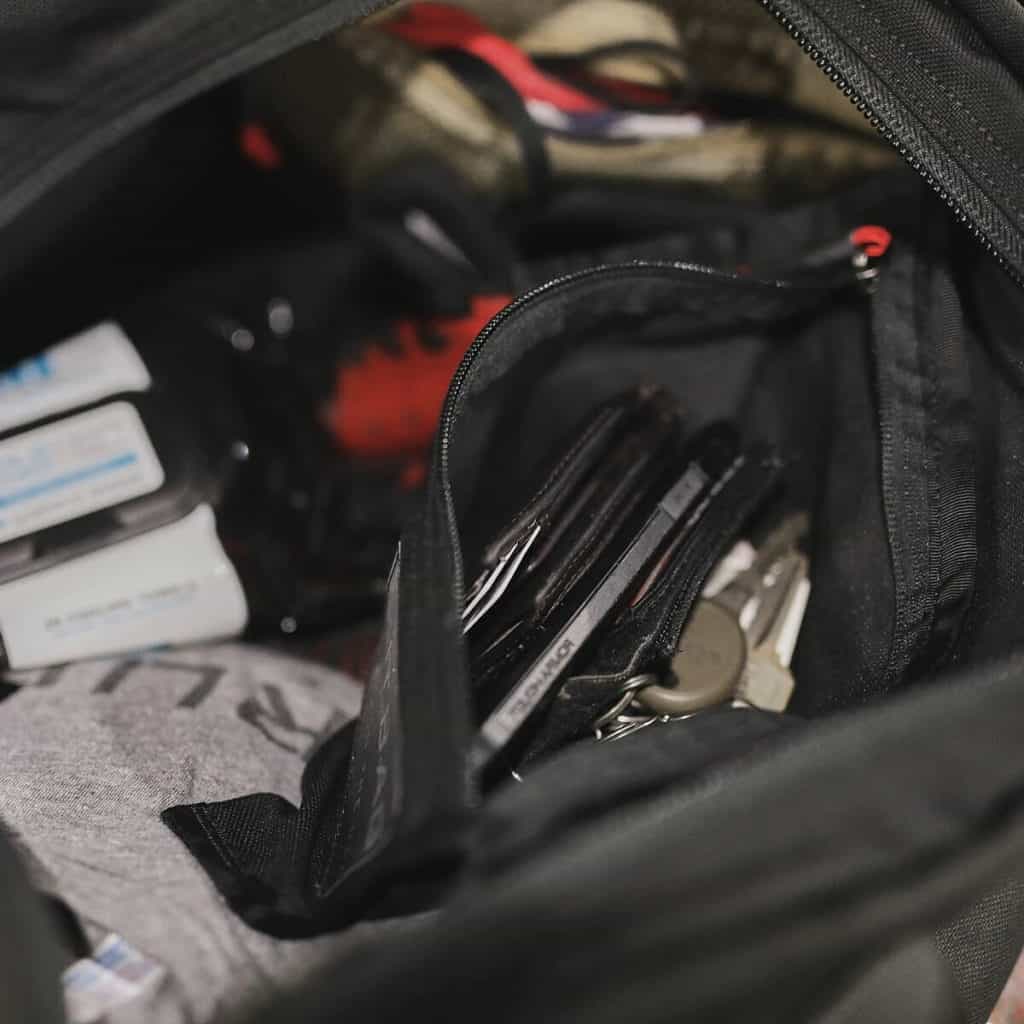 Force USA Black Friday Sale
Force is offering a FREE Patriot Barbell – a high quality olympic bar – with the purchase of any all-in-one-trainer.
Looking to build a garage gym with just one purchase? These amazing all-in-one trainers combine the functions of a functional trainer, smith machine, and power rack in one convenient unit.
Force USA G6 – All-in-one Trainer
The Force USA G6 – All-in-one Trainer has various workout options typically found in an exclusive commercial gym in the footprint of a single power rack in your home. The pin-loaded stack weights are attached to the functional trainer and cable crossover stations from the system's rear.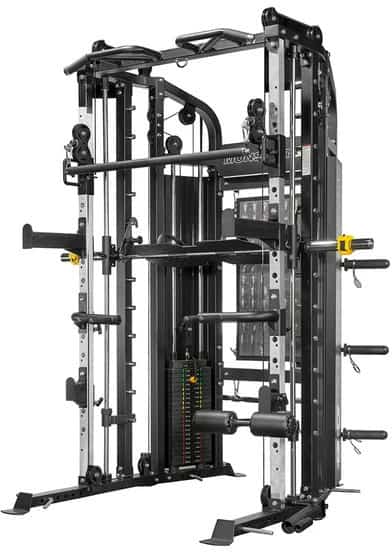 The pin loading delivers a fast, comfortable, and safe solution to setting different weight levels in seconds. The G6 All-In-One Trainer contains built-in storage for an Olympic and Standard barbell, weight plates, and cable attachments to keep your training space clean, organized, and free of any trip risks.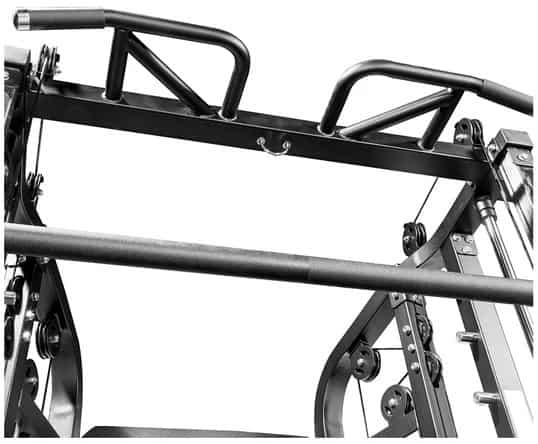 Force USA X20 Pro Multi Trainer
The base Force USA X20 Pro Multi Trainer has six strength training machines in one, highlighting a 2:1 cable pulley ratio, 11-gauge steel uprights (3'x3 ′), and 17 attachments. The base unit integrates a full power rack, a functional trainer with dual integrated 289 lb weight stacks, a suspension trainer, a chin-up, a landmine, and a low-row station into one compact strength training system.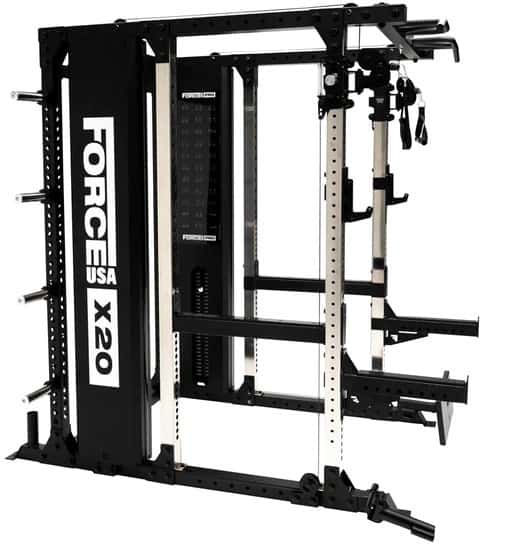 The X20 Pro Upgrade Kit adds 3x additional strength training stations, 4x functional attachments, a TV mount, and 4x convenient storage shelves to level up your X20 Pro. The Force USA X20 is ideal if you want a full power rack at the base, a multi-trainer without a smith machine, and your workout space is limited.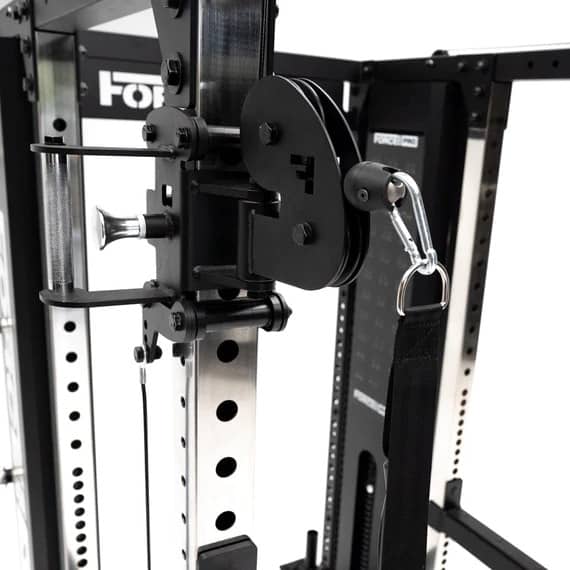 REP Fitness Black Friday Sale
For a limited time, REP fitness has lots of great black friday deals on weight lifting equipment.
This is just a sample…
REP PR-4000 Rack
The PR-4000 is a heavy-duty, highly customizable power rack made with 3×3" 11-gauge steel with a 1,000lbs rackable capacity. It has 1" hole spacing through the bench with 5/8" pinholes and laser-cut numbers on every hole, making it easy to line up attachments and set up for your lifts.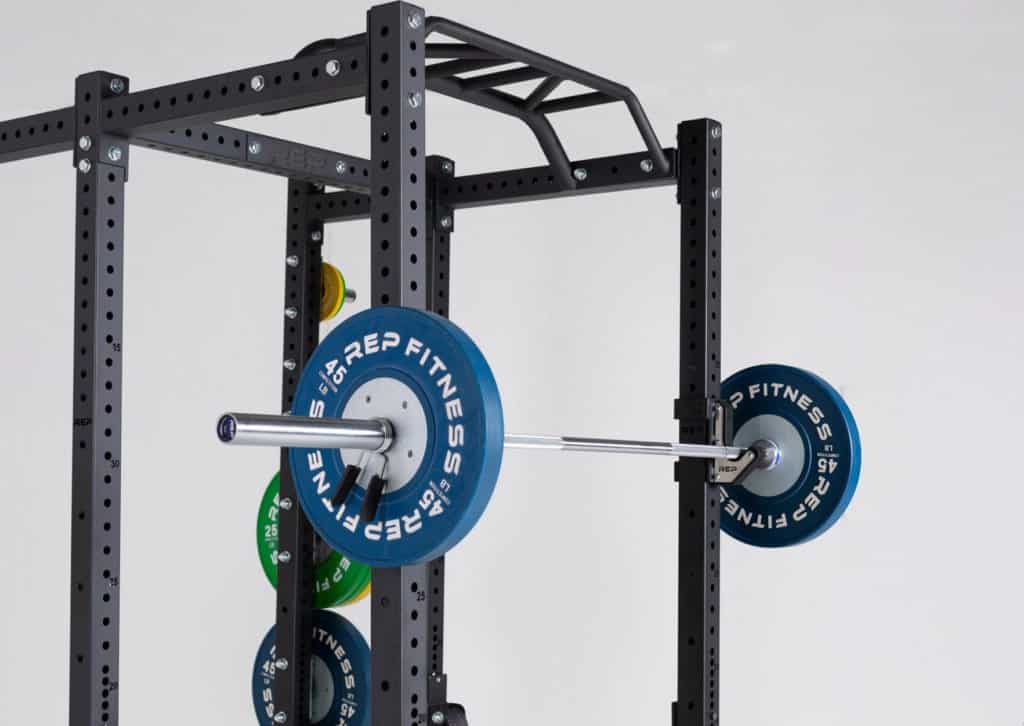 You can customize your rack with a variety of height, depth, and color options, and you can also add cable attachments, storage attachments, and more to make your own rack. The PR-4000 is completed with laser cutting, robotic welding, and painting under one roof.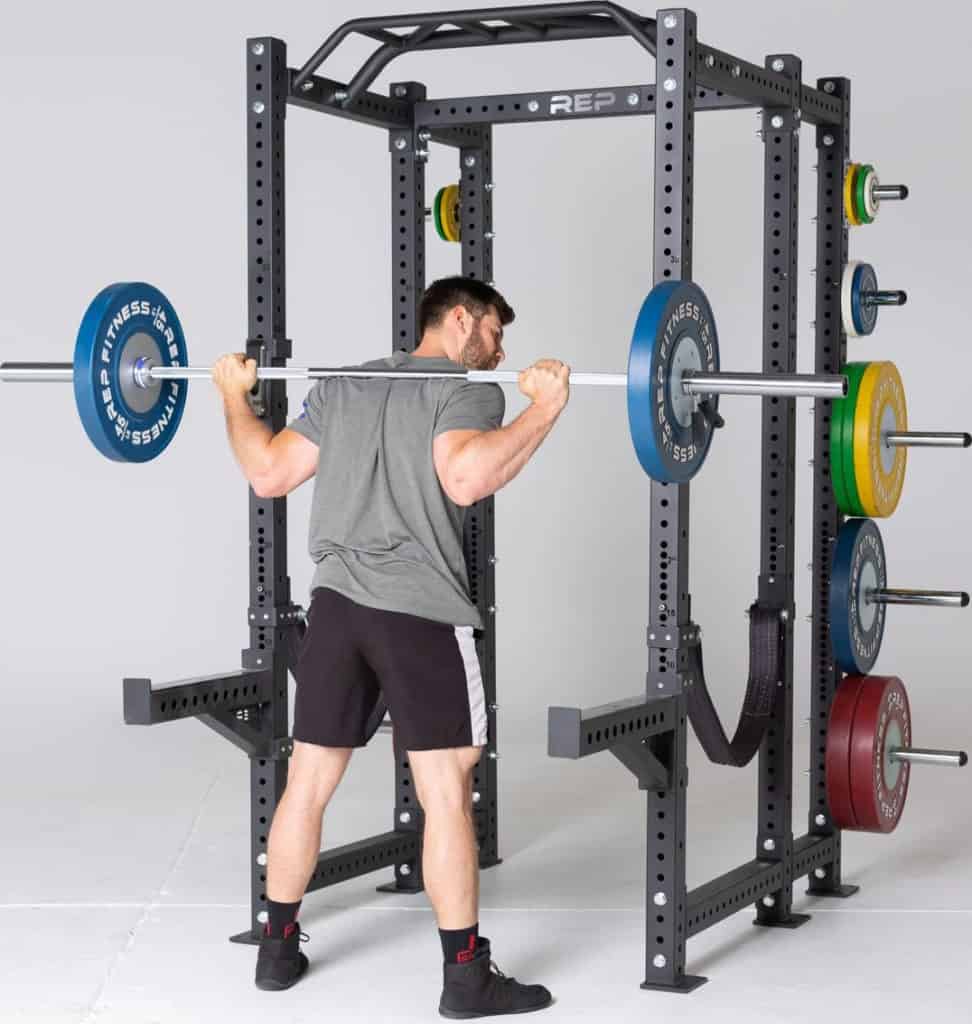 REP Animal Print Bumper Plates
Bring nature to your home gym with REP's Animal Print Plates. They are highly durable and high-quality, with a weighted steel center covered by a thick, solid rubber coating. These bumper plates have zebra, snake, giraffe, tiger, and leopard print, and you can mix and match various patterns, all of which fit on standard, 2" Olympic-style barbells.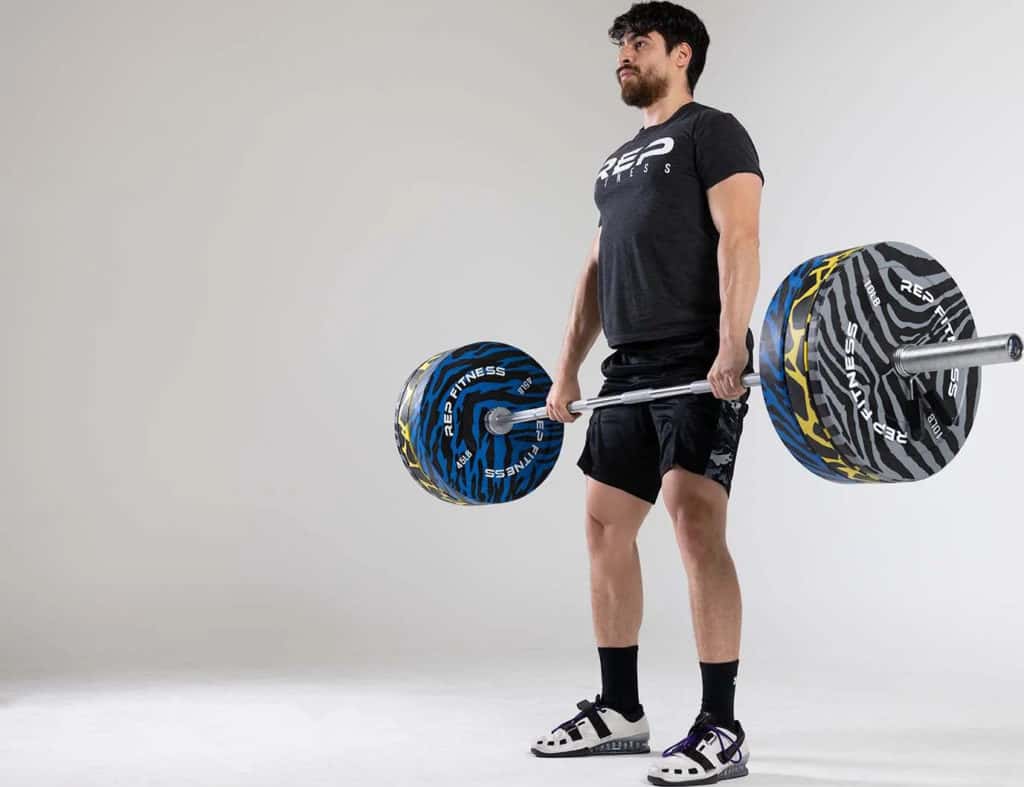 The 10lb plates are made thicker than typical 10s to increase durability and lessen warping. All plates have a 1% tolerance for excellent accuracy. These bumpers have low bounce with a thinner profile, which means more control over the barbell when it hits the ground.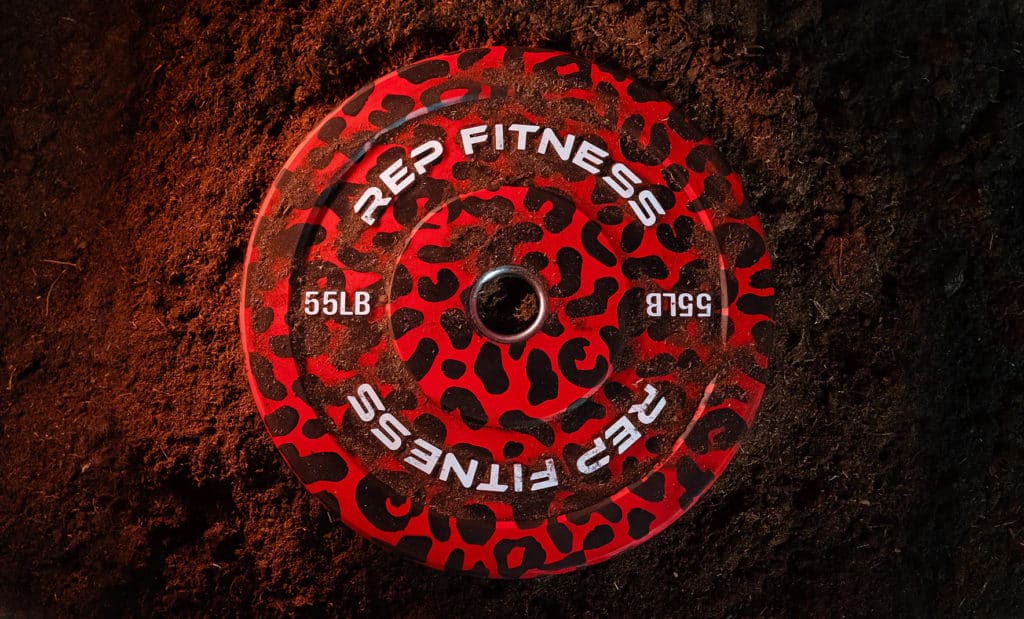 Torque USA M1 Tank Push Sled
The Torque USA M1 Tank Push Sled allows you to sled train quietly anywhere with its smoothly removable handles, compact design, and adjustable resistance levels. You can use the Tank to compliment your other workout gear or by itself to get a full-body workout.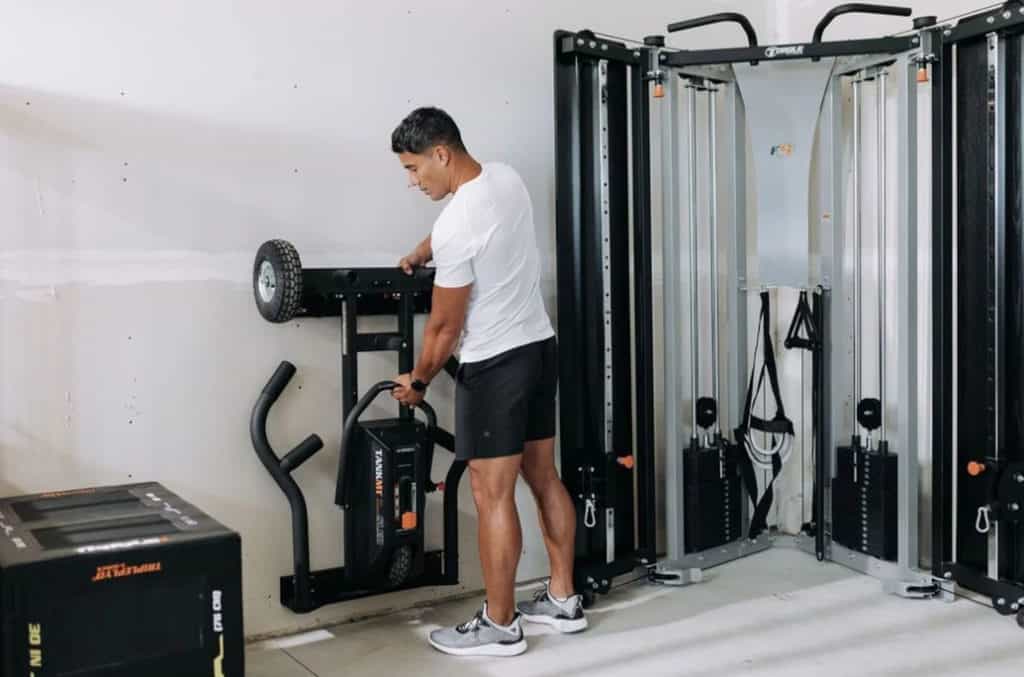 This one piece of equipment will help you heal an injury, build explosive power, or achieve a full-body workout. The Tank M1 Wall-Mounted Storage System gets your sled up off the floor and also serves as an anchor point for battle rope and resistance band training.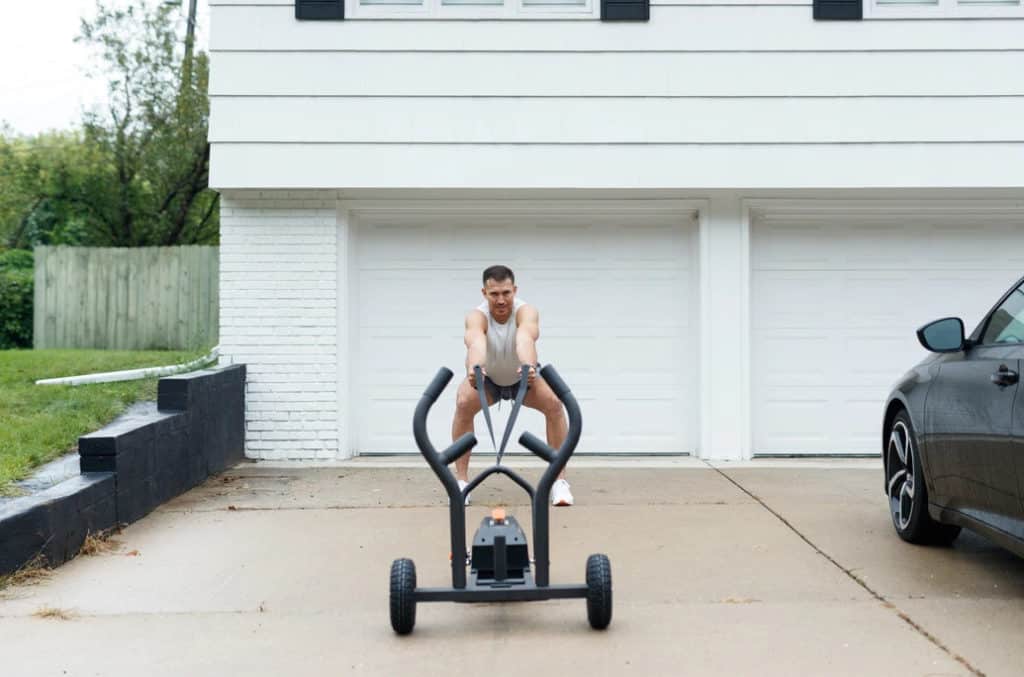 Torque USA – F9 Functional Trainer
The Torque USA – F9 Functional Trainer is the most compact full-featured functional trainer on the market that fits in a 3′ x 3′ corner. It has two independent adjustable swivel pulleys with 17 low-to-high positions on the uprights. It also has dual independent selectorized weight stacks for up to 112.5 lb. resistance per handle.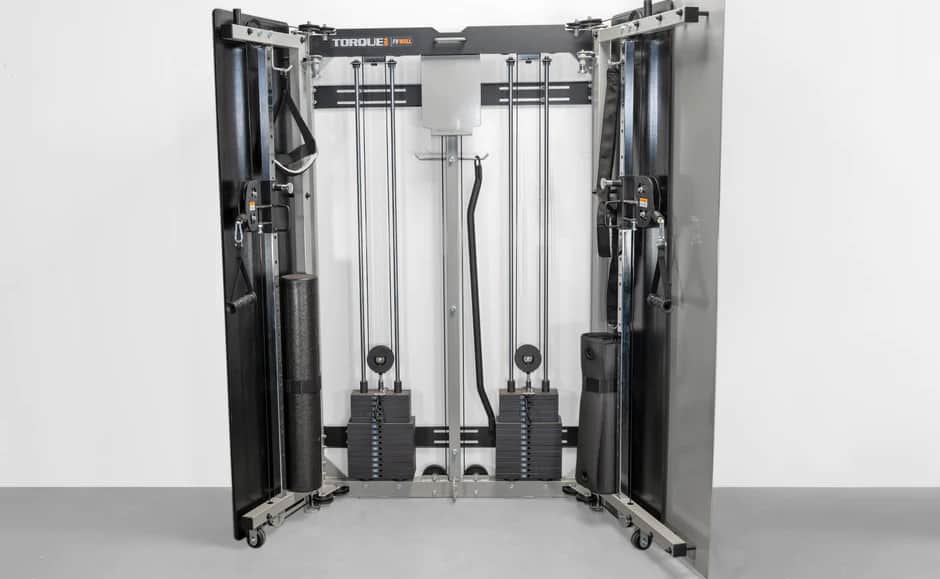 The F9 includes a universal strap, leg boot harness, short strap handles, a squat harness, a straight bar, and snap hooks. It is easy to use with a ½ to 1 weight ratio, allowing the utmost cable travel and delivering lasting functional exercise capabilities.
Get RX'd XebeX Runner Smart Connect
The Xebex Runner is a non-motorized, self-generated, curved treadmill. It runs on the energy produced by your own movement on the treadmill. This treadmill has shock-absorbing slats made of rubber to reduce the impact on the joints, such as knees and hips, delivering a much more comfortable and safer training experience.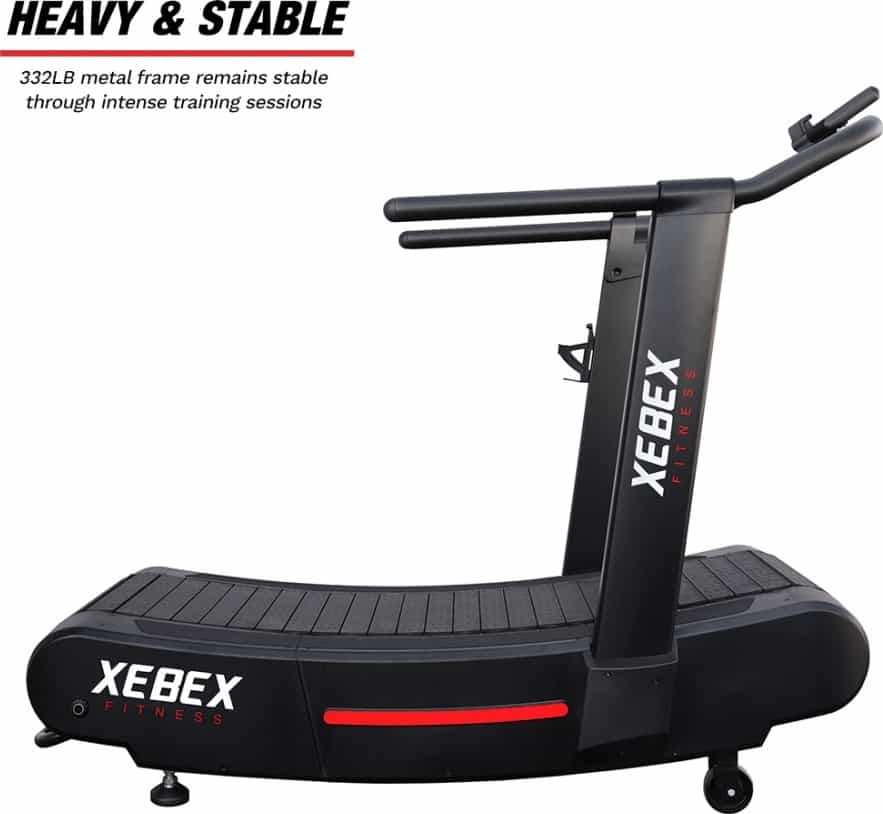 The responsiveness of the Xebex Runner comes in handy when you attempt to pick up speed, maintain speed, or decrease speed. It helps your overall performance, improves strength, reduces knee and back pain, and gives you stronger knees/joints. The Runner highlights a resistance knob at the base's rear, enabling you to increase or decrease the belt's resistance.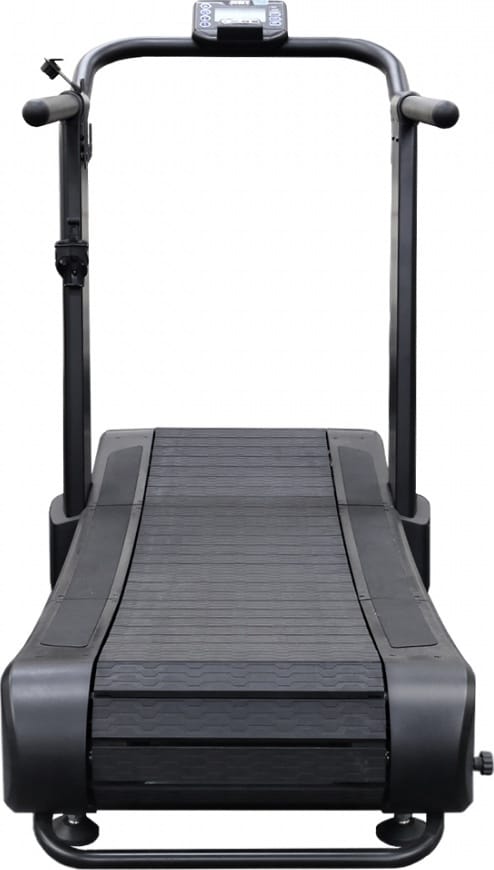 Garage Gym Black Friday Sales 2022 – In Summary
That's our close-up look at the Black Friday Sales 2022 for your Home Gym.
The long wait is over, and it is finally here! The Black Friday sale of garage gym equipment from your favorite fitness brands will motivate you to continue your fitness journey. Check out these offerings and save up to $1,000!
Looking for more options? Check out these other great products: Power Racks from Fringe Sport Power Racks and Squat Stands from Torque USA
More Black Friday Sales.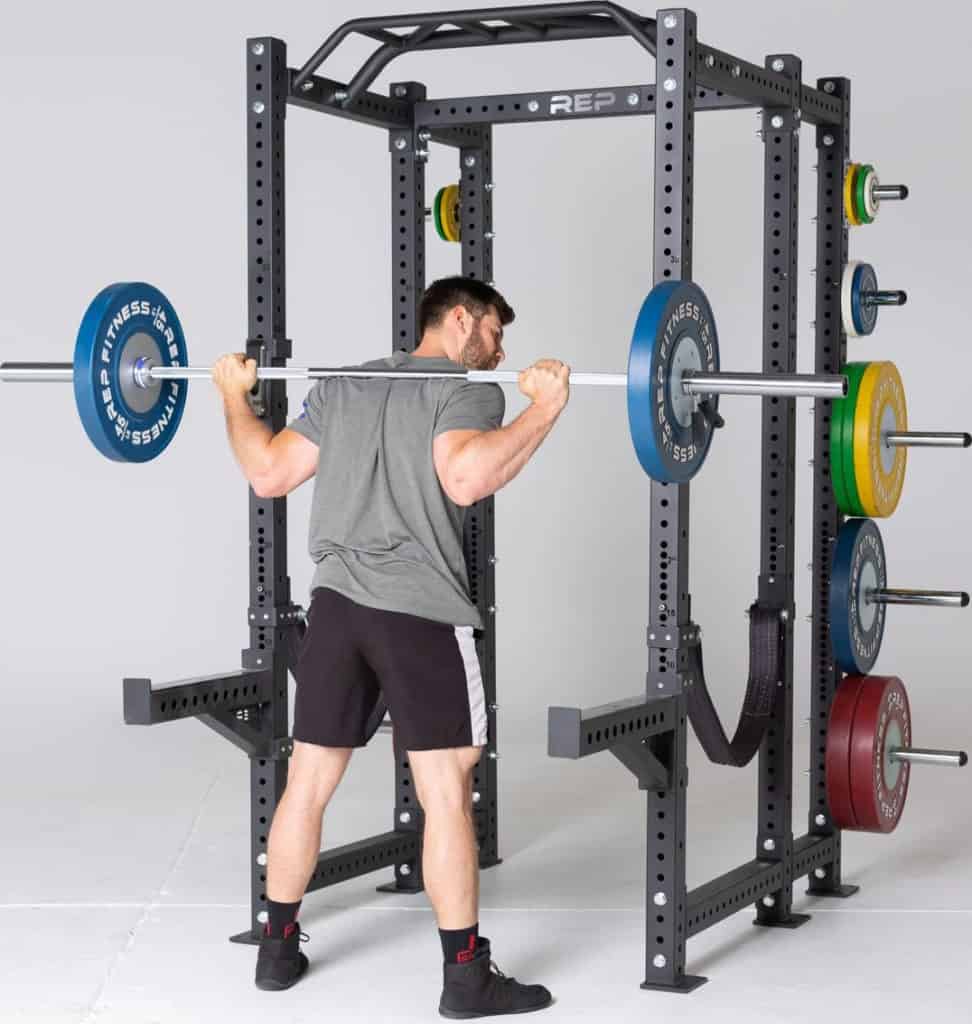 Photo Credits
Product photos on this page are property of Various.
This website is not affiliated or associated with CrossFit, Inc. CrossFit is a registered trademark of CrossFit, Inc.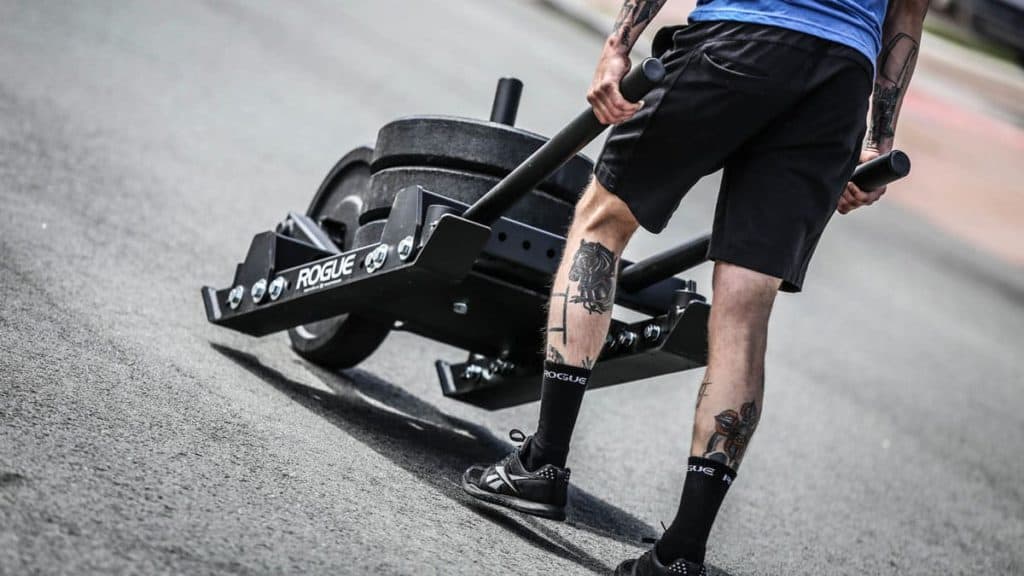 Affiliate Disclaimer
We are an affiliate of Rogue and others that sell this training gear. If you buy clothing or other training gear after clicking the links in this article, we receive a small commission at no extra cost to you. This helps us to bring you in-depth information and content on these great training products.