Let's take a look at Vulcan Strength Black Friday Sale.
For this year's Black November Sale, Vulcan Strength offers a great deal that you won't be able to resist. Get tiered discounts from 8% to 15%, locked discounts from 10% to 40%, and more when you get items today until November 27th.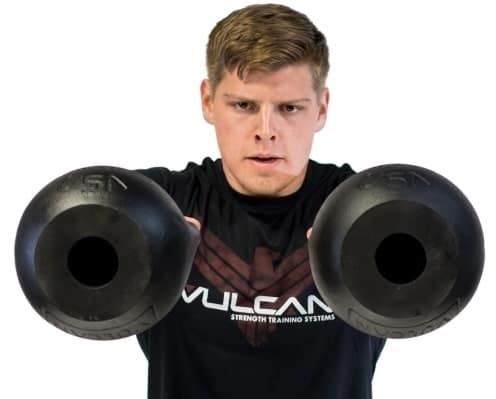 From Vulcan – Black Friday Sale:
Vulcan Strength Black November 2022 Sale – Overview
Vulcan Strength is a known name in fitness because of their quality exercise equipment for Olympic weightlifting, strength training, cross-training, commercial gyms, CrossFit gyms, and home gyms. They offer products made abroad and in the USA and strive to provide the highest quality products. Their dedication to complete customer satisfaction is one of their fundamental beliefs.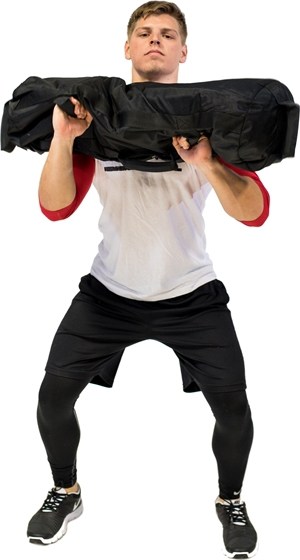 Joining other brands on the Black Friday Sale, Vulcan also offers tempting deals to support your fitness journey. Get power racks and bumper plate sets and have them delivered to your home free of charge. You also get free shipping when you order over $5,000. With this sale, the more you buy, the more you save!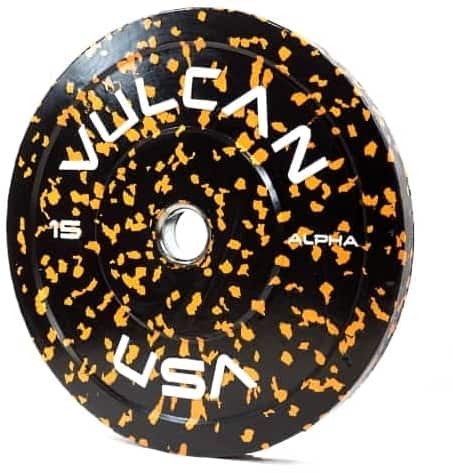 Double Under Speed Rope
Perform jump rope exercises smoothly and with precision with the Double Under Speed Rope. It is available in different colors.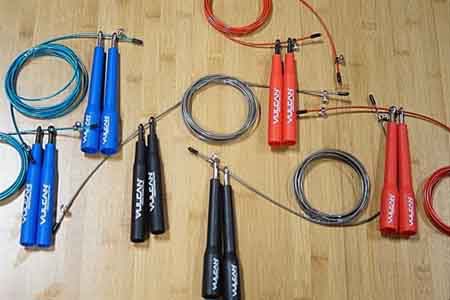 Its bushing system allows the handles to rotate with a low amount of friction while the rope length is adjustable to suit individual needs.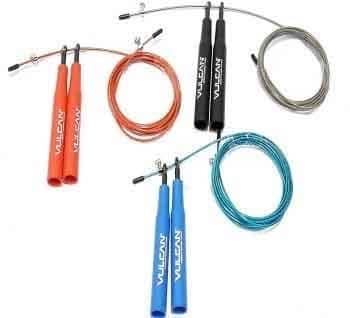 Absolute Training Bumper Plates
The Absolute Training Bumper Plates have a thinner profile than most competition bumper plates allowing more plates on the bar. Alpha Color Flecks are added to the highly durable Black Competition bumper plate rubber to make these unique plates. The raised lettering is covered with indelible ink that will not come off quickly or vanish like many other brands of competition bumper plates. The rubber sits roughly 1.25 mm above the disc to ensure a tight fit and minimal metal-to-metal contact between bumper plates.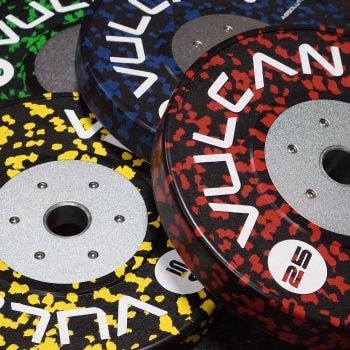 The laser-etched rubber delivers an incredible tactile surface for gripping these plates and lessens the appearance of scuffs and marks that come with regular use and handling over time. The steel discs of the Vulcan Absolute Bumper Plate are assured not to escape from the plate or spin within the plate for the course of the warranty.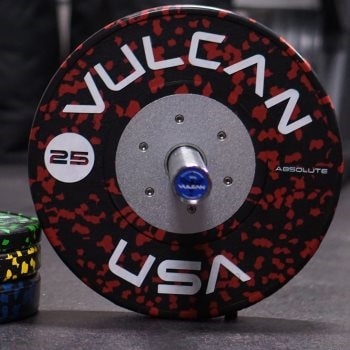 Sandbags
Sand Bags from Vulcan are made from 1050 Denier Ballistic Nylon with heavy-duty parachute-grade stitching, heavy-duty button enclosures, and heavy-duty zipper. All sizes, from small to large, have seven handle positions.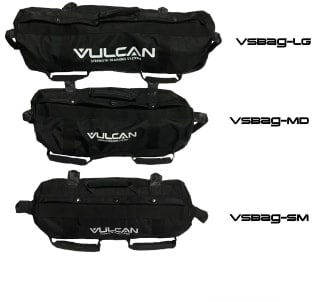 These sandbags are used vastly in CrossFit workouts for various training and performance conditioning and are great for teaching beginners Olympic movements. They have DWR-treated waterproof interiors in the main bag and filler bags.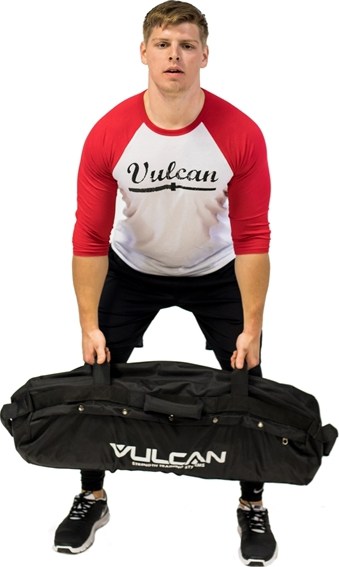 Competition Kettlebells
The patented design of the Vulcan Absolute Kettlebell is exceptional in many ways and ergonomically designed to boost performance and lower the risk of injury to the wrists and forearms. The kettlebell handle sits further down on your forearm, bringing most of the weight proximal to your body. The Vulcan Absolute Kettlebell not only places the load of the kettlebell further down the forearm at a stronger point but disperses more of the weight onto your body for improved comfort, control, and safety.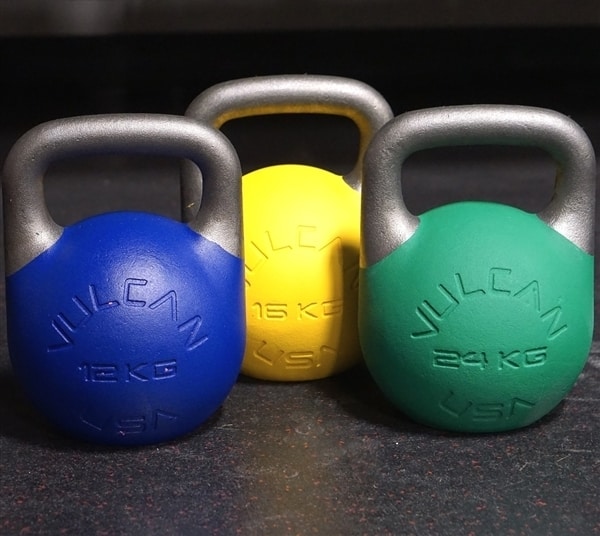 These kettlebells are made of steel with an unpainted steel handle that measures 35mm in diameter. The surface of the Absolute Kettlebell is blasted with micro glass beads to form a uniform texture that helps grasp the kettlebell's handle.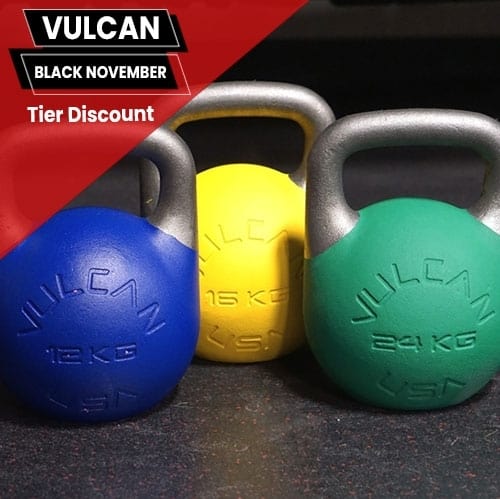 Alpha Bumper Plate Sets
The unique patent pending rubber compound of the Alpha Bumper Plate Set is not found in any other bumper plate. These plates are made for indoor and outdoor use and offer a low bounce on any surface. They make about 25% less noise when dropped from a height of 9 ft, based on testing with a decibel meter.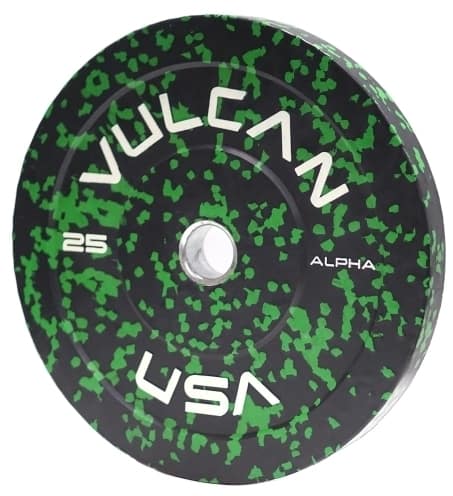 The Alpha Bumper plates also have a lower odor than crumb rubber or recycled rubber bumper plates. The Fleck "Camouflaged-Like" pattern of these plates is distinctly different and will make these the best-looking and best-performing bumper plates in your gym.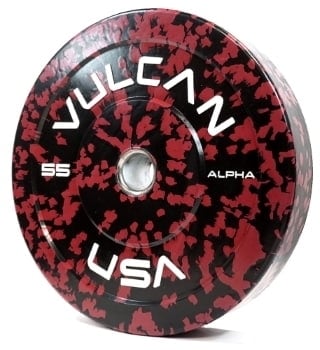 Vulcan Pro Ballistic Medicine Balls
The Vulcan Pro Ballistic Medicine Balls are made from military-grade ballistic fabric Aramid, an acclaimed material used worldwide in military and aviation products. This material is ten times more potent than steel yet still flexible. The Pro Ballistic Medicine Ball can be used for slamming and standard med ball/wall ball exercises.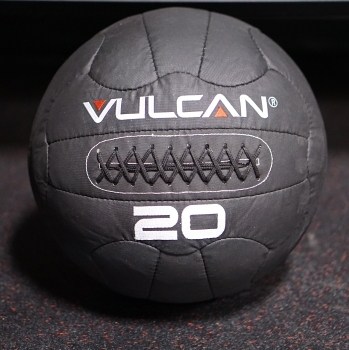 They have a heavy-duty rubber bladder inside to help keep their shape and an embroidered logo and weight identification that will not fade or rub off. The medicine balls also have a very grippy tactile surface and a soft textured fabric. They have a Lifetime Guarantee from bursting or breaking.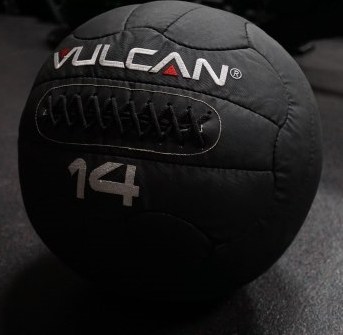 Vulcan Soft Impact Plyo Boxes
High-density foam plyometric squares, the Vulcan Soft Impact Plyo Box is an improvement over traditional steel boxes. The boxes come in 6", 12", 18", and 24" sizes with Velcros that securely attach to each other.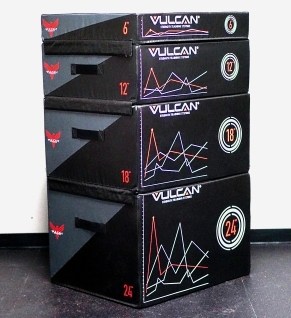 They are less harsh than wood or steel boxes which can cause injury to shins if a jump is missed or not performed correctly. They are made of heavy-duty vinyl and high-density foam. 12″, 18″. and 24″ have handles for easy carry.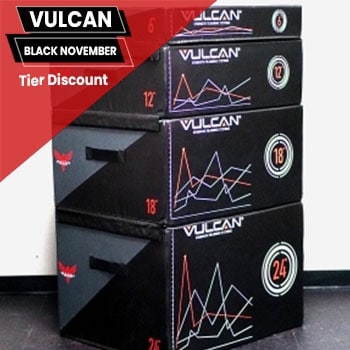 Kettlebells – Vulcan Absolute Training
The Vulcan Absolute Training Kettlebell is built of steel with a patented Absolute design, the most advanced and ergonomic kettlebell on the market. The kettlebell sits in the optimal place for safety and performance during presses, jerks, and snatches. It can accommodate hands of any size in a position that offers greater comfort and a more practical grip.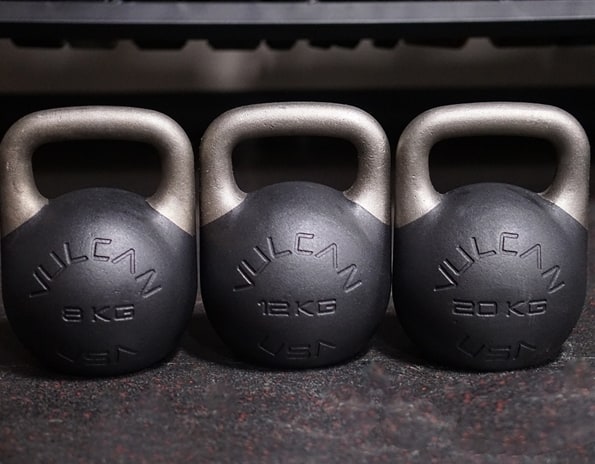 The Absolute Training Kettlebells do not have to meet the stringent 100-gram weight tolerance, making the cost to create them lower than the Absolute Competition Kettlebells. This results in a high-quality steel kettlebell with the same cost as other brands that use cheap materials and copied from archaic designs.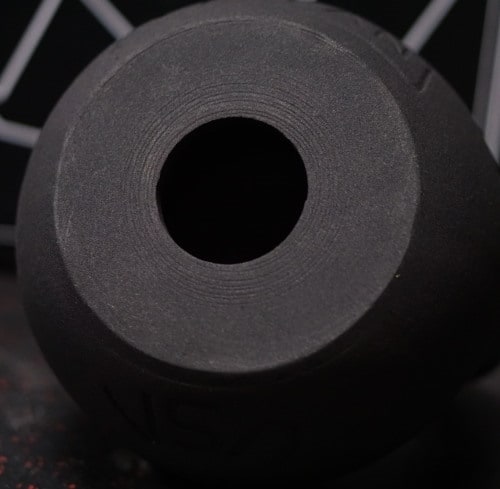 Vulcan Strength Black November 2022 Sale – In Summary
That's our close-up look at Vulcan Strength Black November 2022 Sale.
Get your favorite items at a lower price today and start adding equipment to your home gym. Aside from the daily deals Vulcan offers, this Black November Sale is indeed a great deal for those who are into fitness and dreaming of putting more equipment in their garage.
Looking for more options? Check out these other great products:
Here's some more great stuff from Vulcan – Vulcan Olympic Weightlifting Bars
More black friday gym equipment.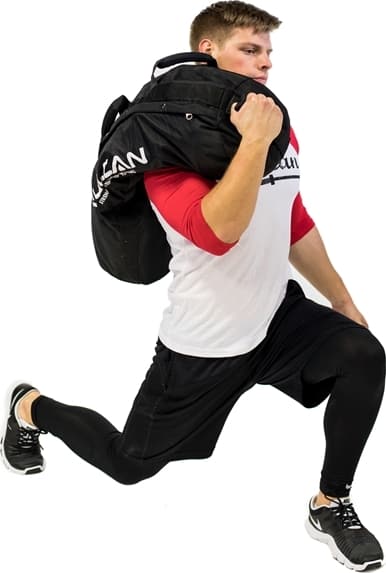 Photo Credits
Product photos on this page are property of Vulcan Strength.
This website is not affiliated or associated with CrossFit, Inc. CrossFit is a registered trademark of CrossFit, Inc.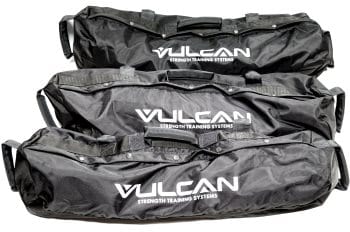 Affiliate Disclaimer
We are an affiliate of Vulcan Strength and others that sell this training gear. If you buy clothing or other training gear after clicking the links in this article, we receive a small commission at no extra cost to you. This helps us to bring you in-depth information and content on these great training products.