Let's look at the tough, comfortable, and functional athletic socks from MudGear.
MudGear manufactures sturdy tactical gear for the best athletes competing in OCR, trail running, and outdoor endurance events. They also make comfortable yet durable socks for the rucking community. Their socks provide the compression you need without looking like the conventional compression socks. They are not cheap, but these socks are worth your investment if you are looking for socks that can withstand any outdoor race conditions and protect you from any injury.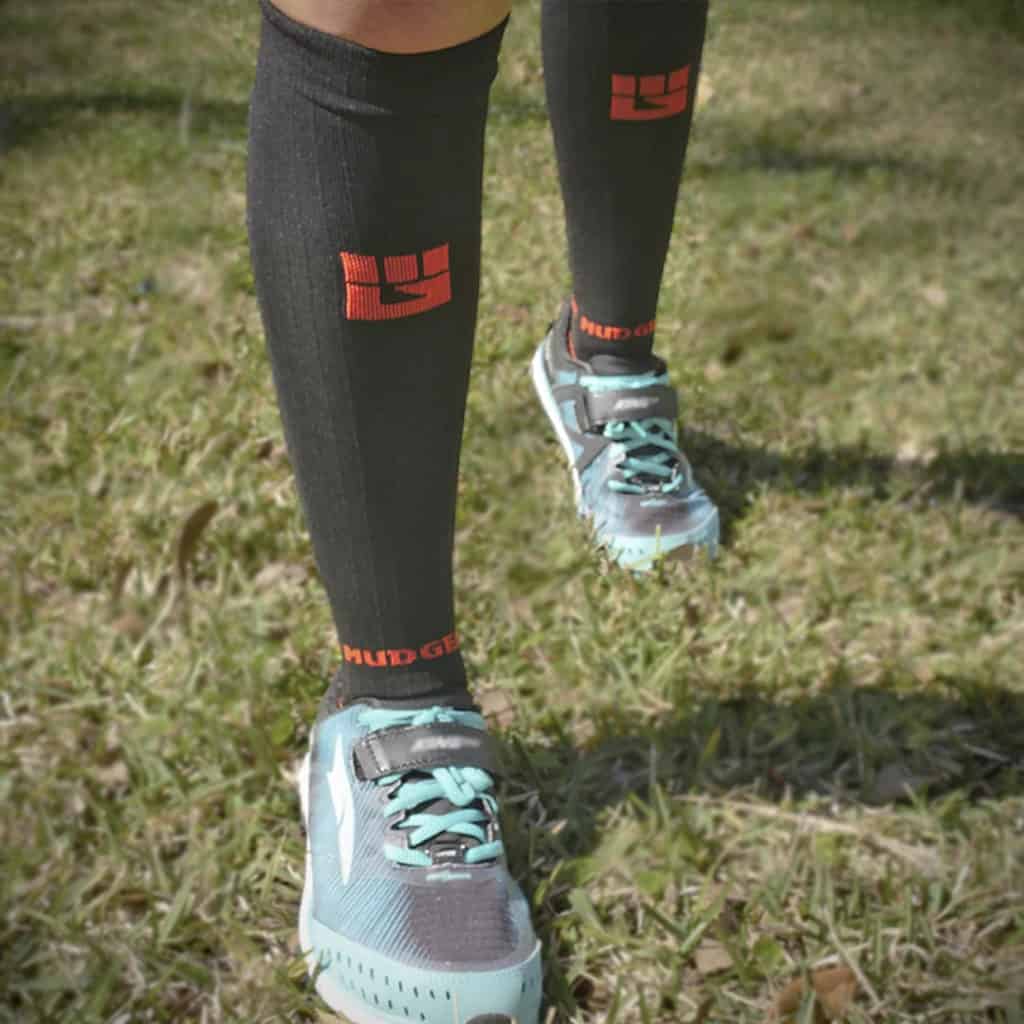 Here are some of the styles that are available now.
Socks from MudGear – Overview
Socks from MudGear was born from their discovery that gym socks get mushy in the mud and that slight compression socks get stripped on ropes. They decided to make performance socks that are tough and can resist outdoor race situations and strong enough to help protect you from rope burns, cuts, and other injuries typical in obstacle course racing.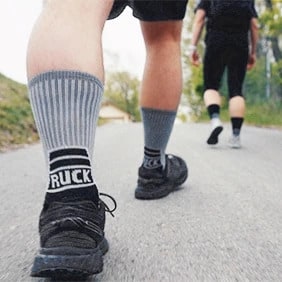 MudGear also understood that the world's first-class and best socks should be designed and manufactured in the USA. They did not cut costs and corners to import and have cheap labor but instead worked with experts in the technology of performance sock systems. American yarn blends are preferred for their strength and comfort. They produced a genuine certified compression profile that is improved for athletic execution and rehabilitation.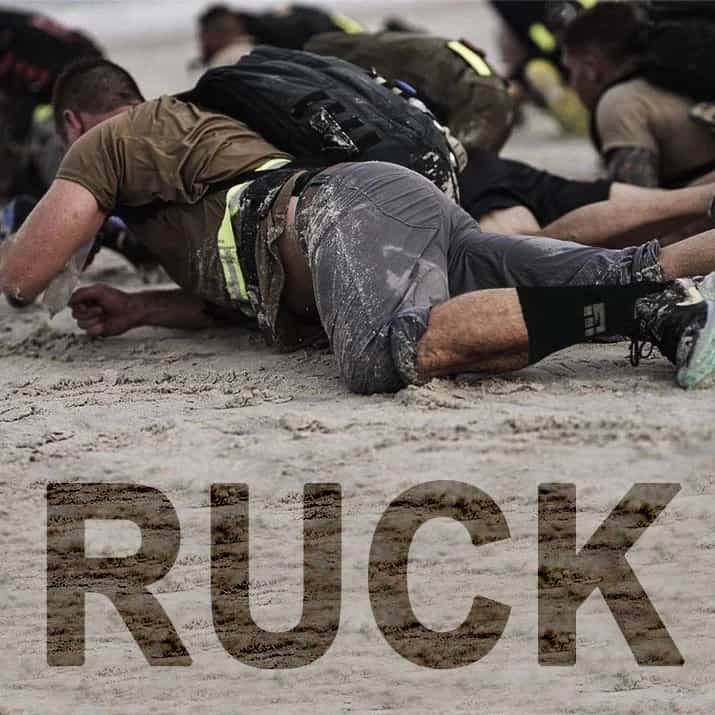 Ruck Sock
The MudGear Ruck Sock is a tactical hiking boot sock with strong yet comfortable Merino wool that soften and avoid blisters. The sock has a form-fitting structure of the foot arch between heel and toe areas. It has a more comfortable fit with more stretch and reduces foot movement leading to irritation and blisters. It is made from Nylon and Spandex, whose properties keep the sock stable. The arch design highlights vertical channels for moisture movement, while the added temperature and moisture control are produced by mesh ventilation features on the top of the foot.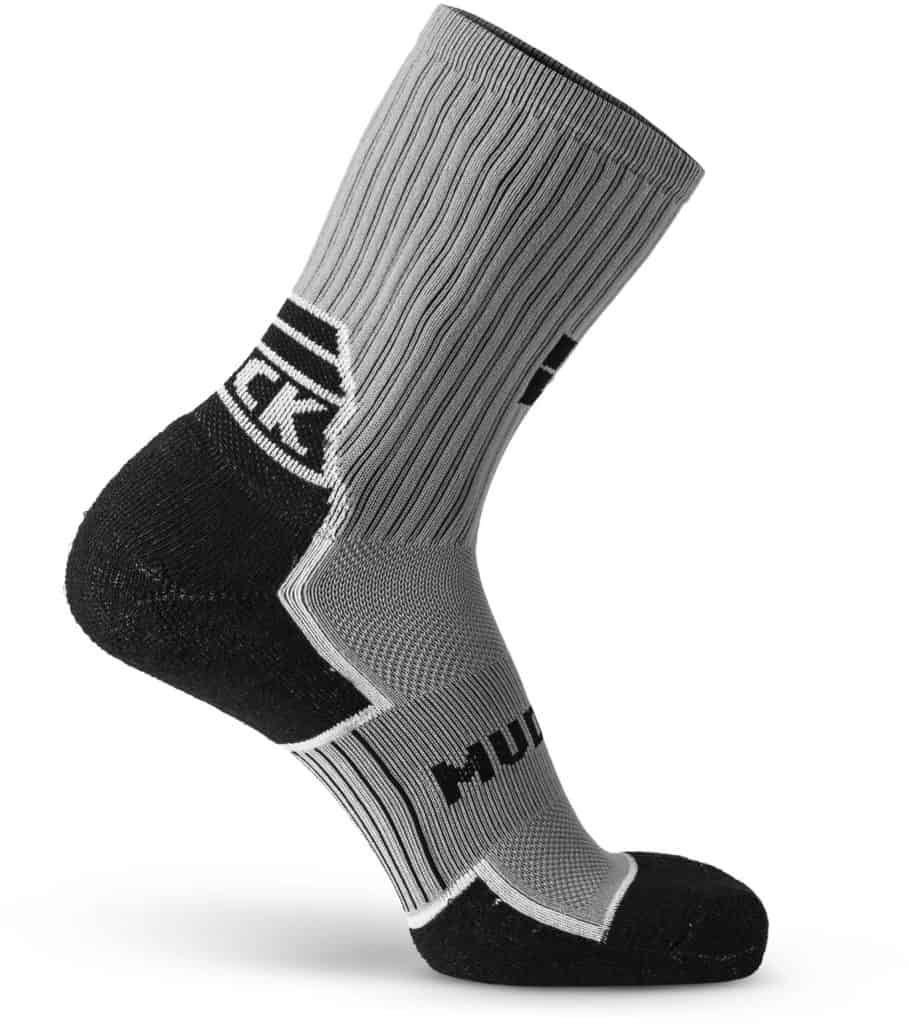 Most common tactical boot socks use a single yarn composition, but the MudGear Ruck sock uses four functional fibers to accomplish particular performance components where they are demanded most for fit and purpose. Because the footbed and heel pocket are the most important areas for support, abrasion resistance, and moisture management, MudGear picked high-grade Merino wool and Polypropylene combination that feels as great as it performs. The sock is soft yet rigid, durable, and has natural antimicrobial odor control.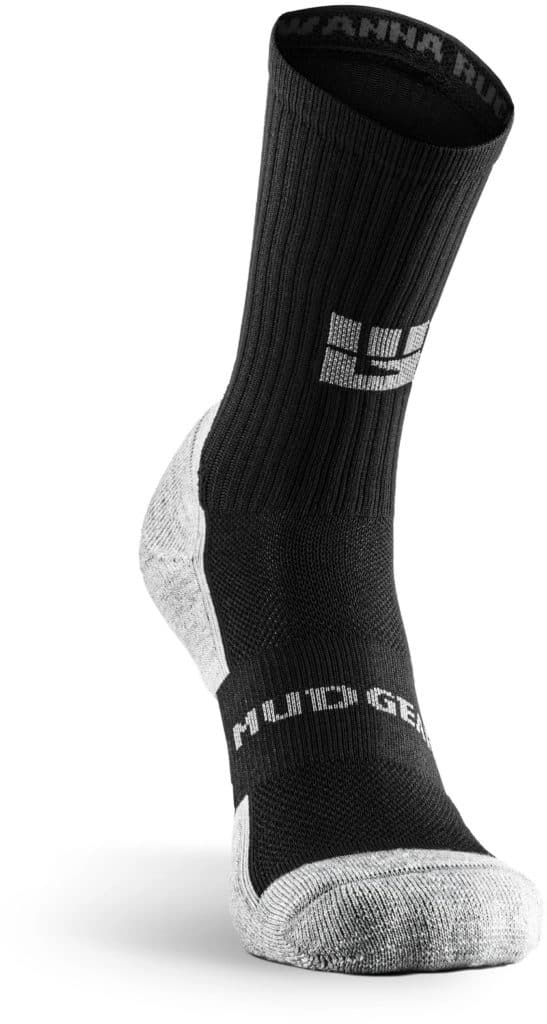 No-Show Running Socks
The MudGear No-Show Running Socks are made with the very advanced form of MudGear's renowned 1/4 Crew Trail Socks from heel to toe. The distinction they have is at the top, where the No-Show Running Socks have Achilles protection then drops below the ankle for a stylish line just above your shoe top. These socks won't sag and bunch in the bottom of your shoes because the midfoot compression locks the arch and keeps the socks in position.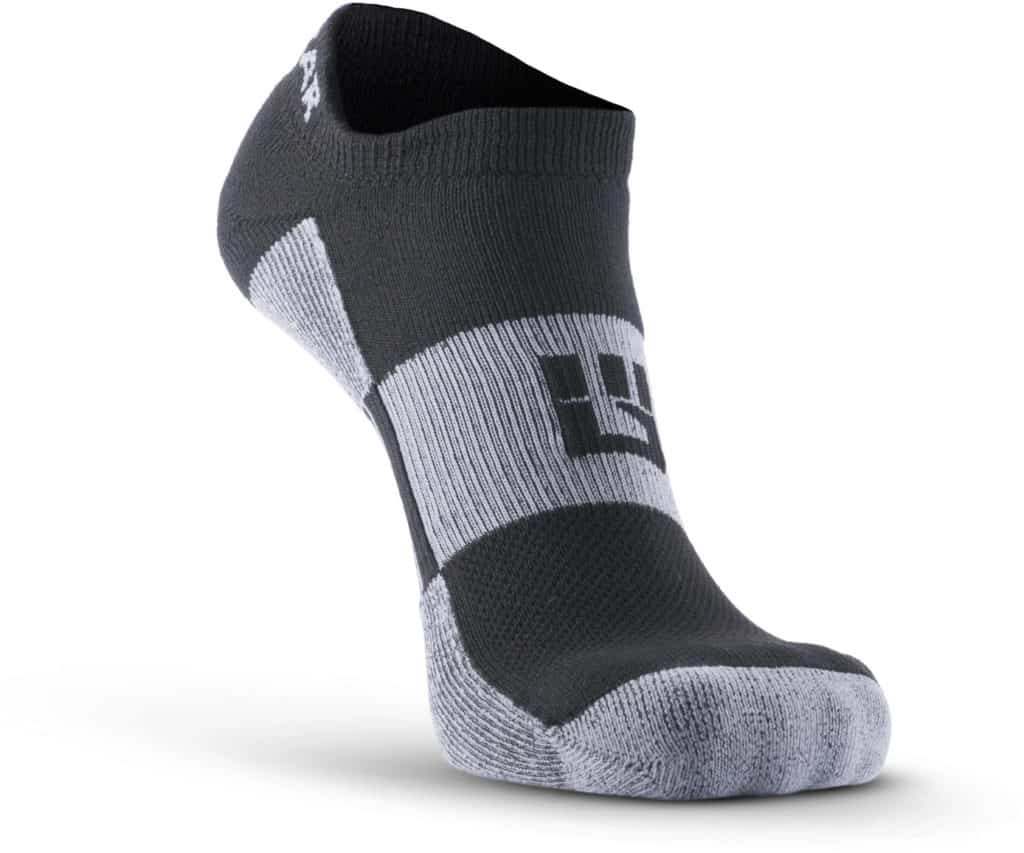 They have light cushioning and seamless toes to avoid hot spots that cause sores. The No-Show Running Socks use American yarn blends and engineered them to reach particular performance outcomes for their ventilation, moisture management, and abrasion resistance. The socks were put to a test and were used by the world's top distance runners to see how they stack up, and they smashed it.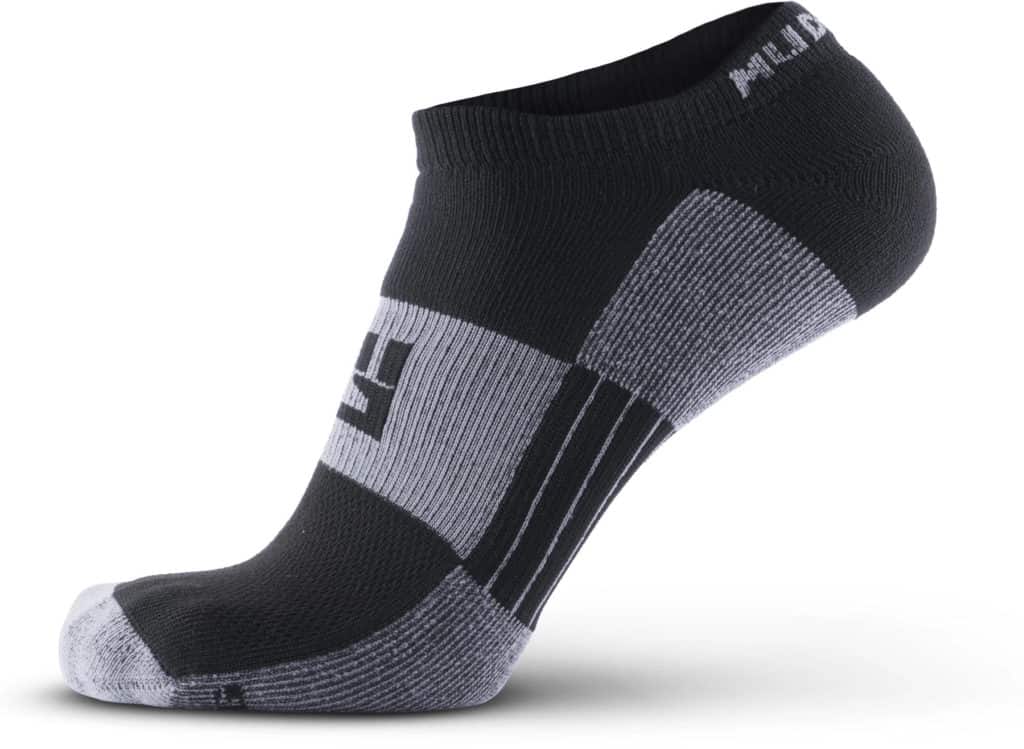 Quarter Crew Sock
The Quarter Crew Sock has a nearly high ankle and has a medium compression fit to keep out dust and stones from the trail. It has a soft and cushioned footbed but not so thick that will soak up and hold water or mud. It uses American yarn combinations for comfort, abrasion resistance, and moisture management.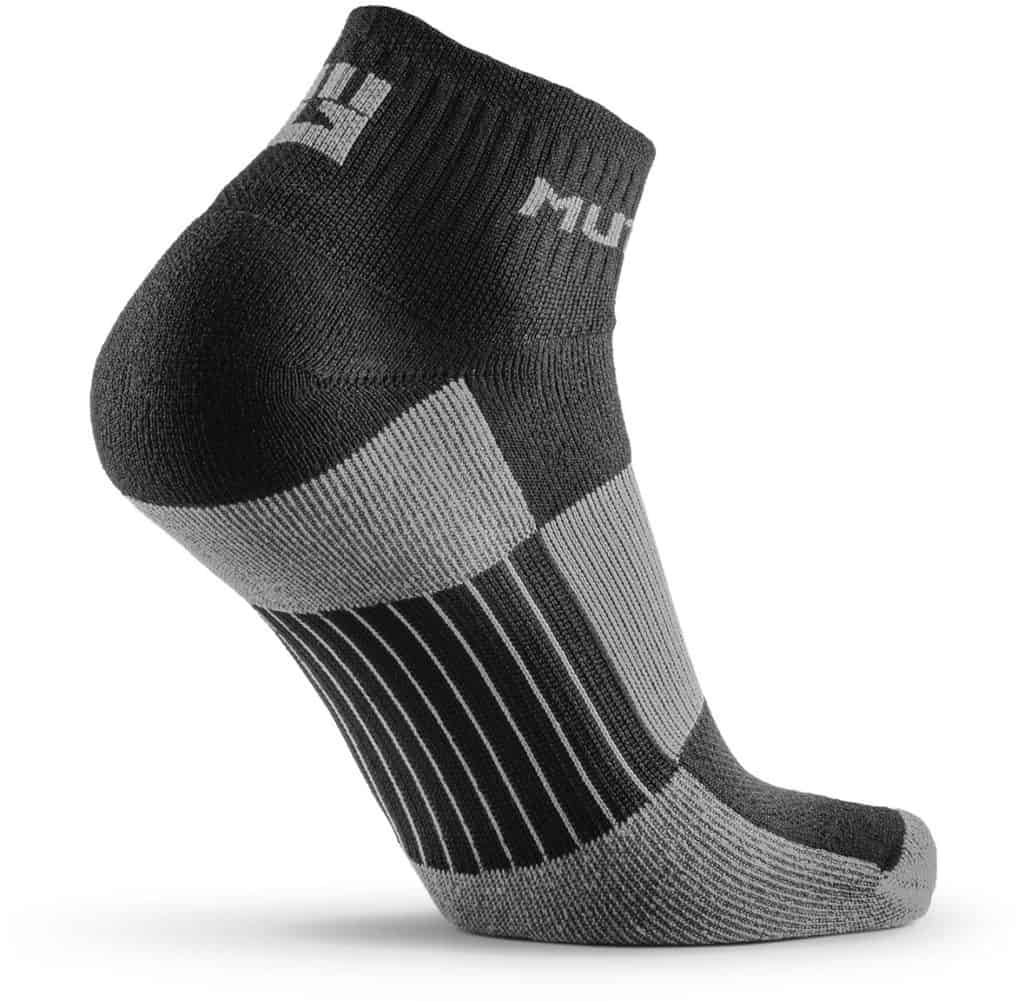 American yarn blended comfort and durability and arranged the socks to present a result that makes your feet feel great. The socks are strong and durable and have a non-slip supportive arch.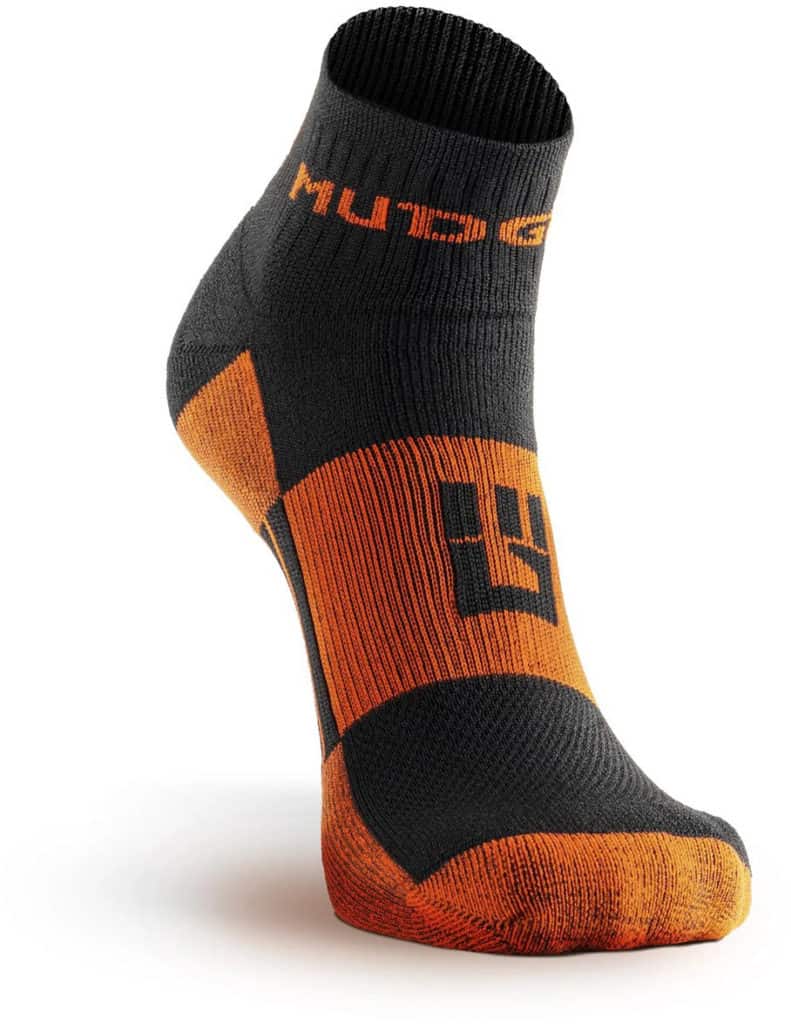 Tall Compression Socks
The Tall Compression Socks are full-length socks that are over-built to meet the requirements of obstacle course racers and exceed your expectations. These socks fit great and have good support that protects you from getting bruises and cuts during races. They are also easy to wash while keeping the original fit.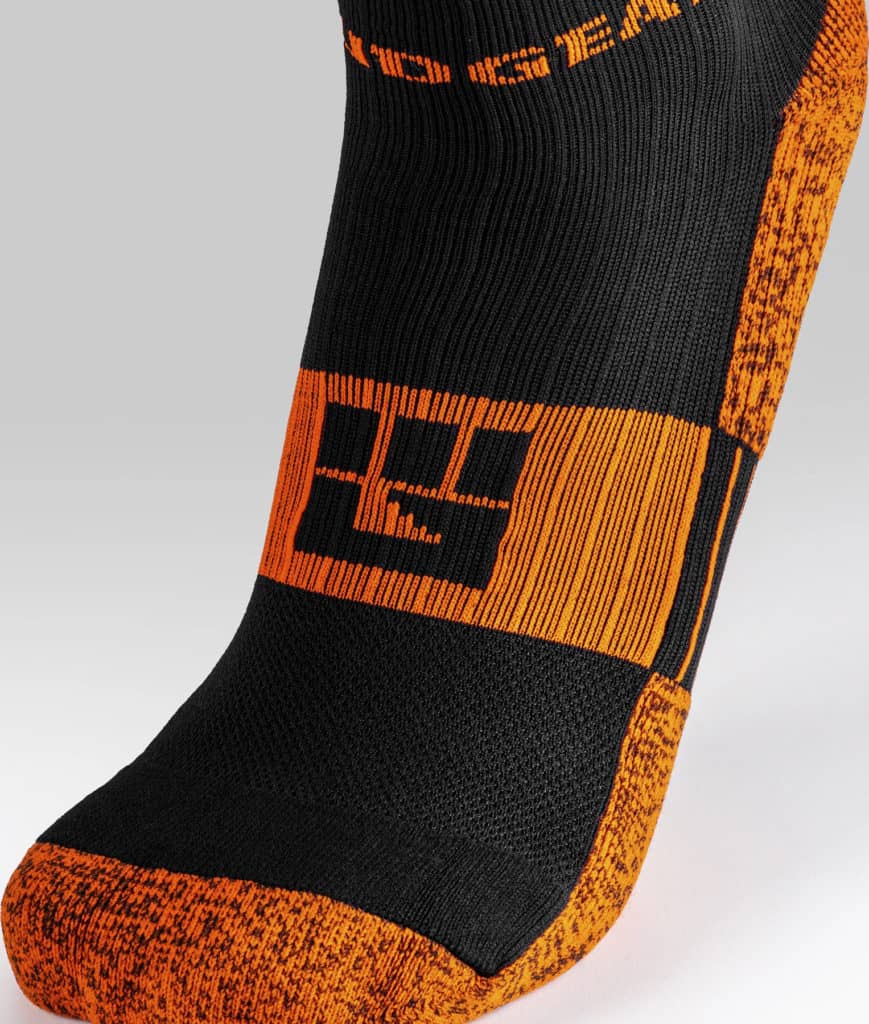 These socks are built tough to keep out dirt and debris and have protective backing for rope climbs and traverse. They are made with high compression to aid performance and recovery. These socks have superior drainage and comfort for long-distance courses.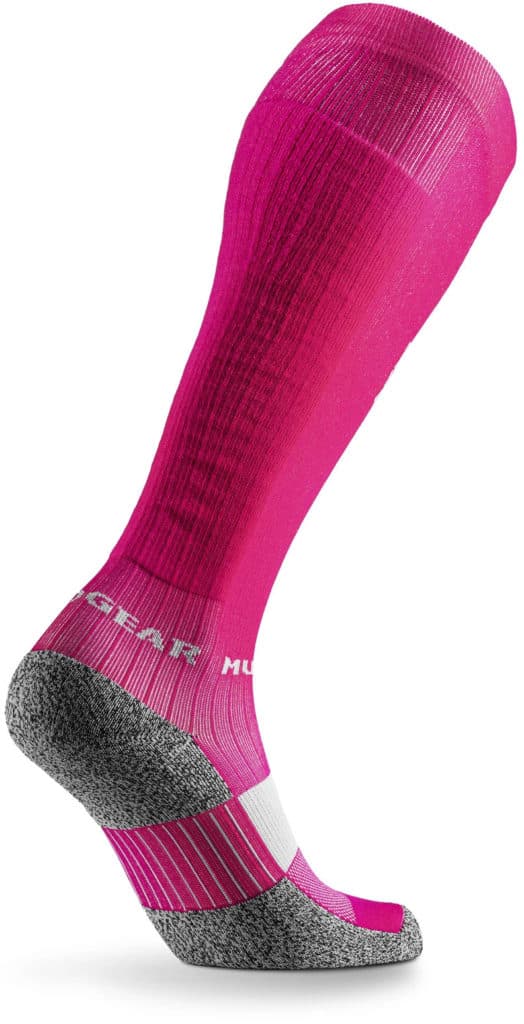 Socks from MudGear Review – In Summary
That's what we wanted to show you – the Socks from MudGear are a notch above your average pair of athletic socks.
Socks from MudGear are strong, comfortable, fast-wicking, and durable, formed with premium yarns. They are made in the USA and are perfect for trail running, Spartan Race, and rucking. Treat your feet with kindness and try these socks on your next outdoor adventure.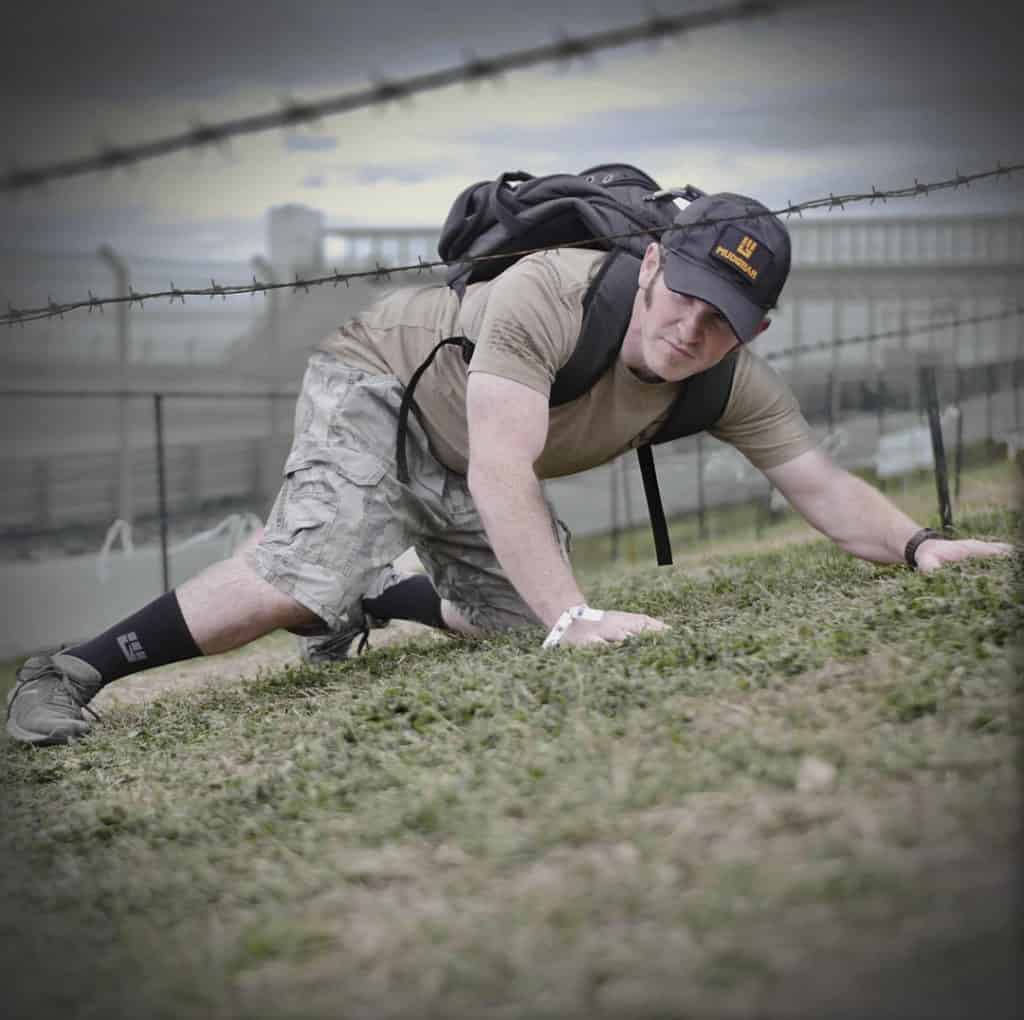 Photo Credits
Product photos on this page are property of MudGear.
This website is not affiliated or associated with CrossFit, Inc. CrossFit is a registered trademark of CrossFit, Inc.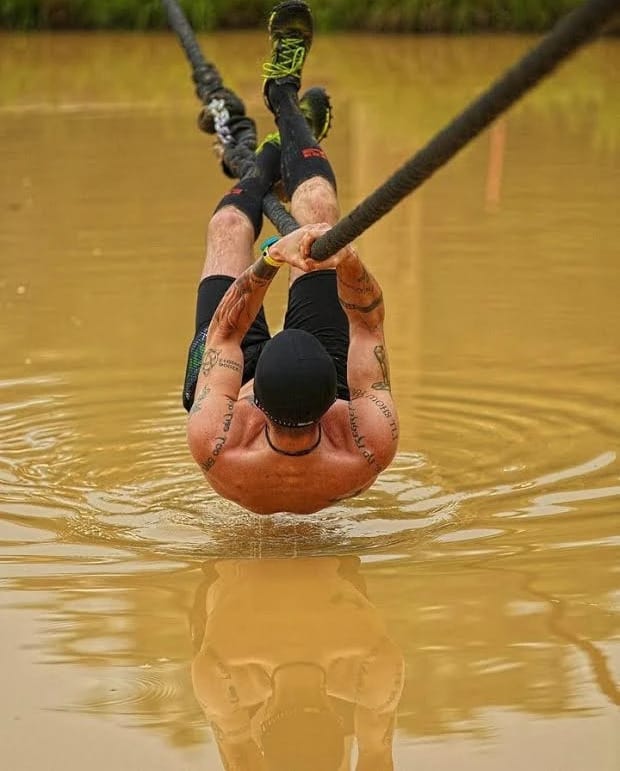 Affiliate Disclaimer
We are an affiliate of MudGear and others that sell this training gear. If you buy clothing or other training gear after clicking the links in this article, we receive a small commission at no extra cost to you. This helps us to bring you in-depth information and content on these great training products.