GORUCK just launched the 9/11 Never Forget Collection – It's limited edition gear with proceeds to benefit charity.
GORUCK is bringing to remembrance what occurred on 9/11 with its Never Forget Collection. More than remembrance, this collection also strives to help two foundations that honor the people who sacrificed their lives to save others on 9/11.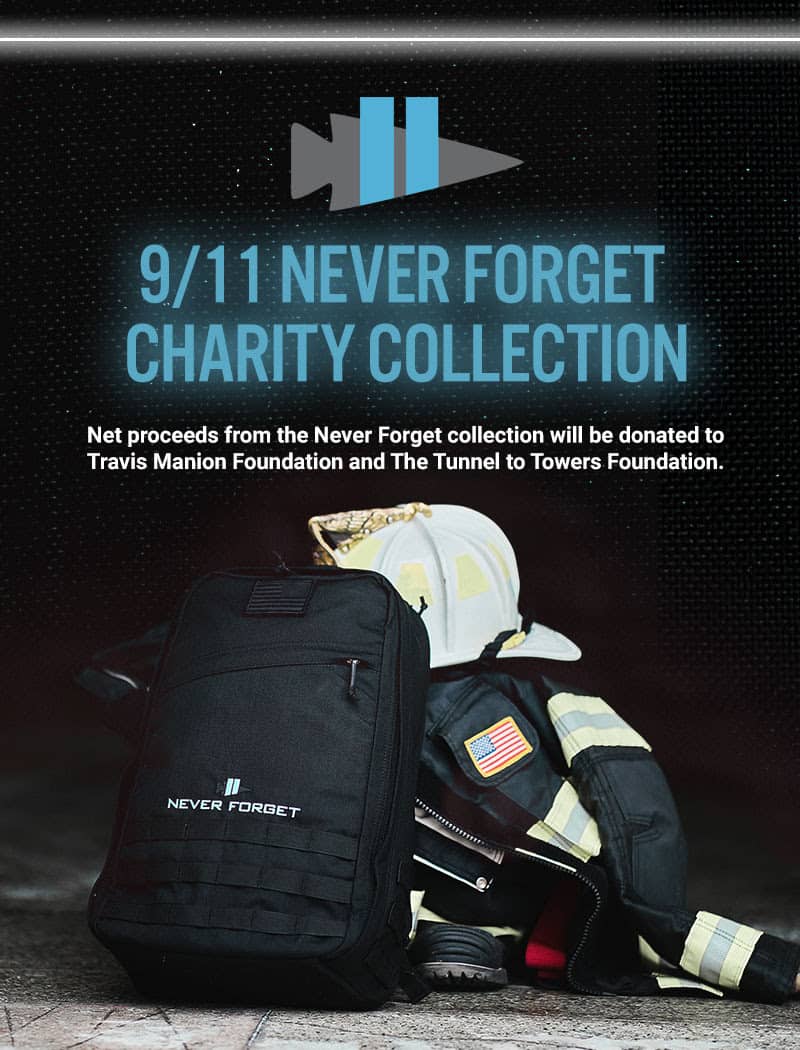 Here are some of the styles we are going to look at:
9/11 Never Forget Collection – Overview
Remembering is part of national history, and it is necessary to remember that in just one day, three thousand people died. First responders – the firefighters, police officers, port authority officers, and military personnel rushed to the scene to mobilize and protect the people and battle against a common enemy. This is worth remembering and essential in keeping the U.S. alert, sharp, and protected.
"These acts of mass murder were intended to frighten our nation into chaos and retreat. But they have failed. Our country is strong. A great people has been moved to defend a great nation." — President George W. Bush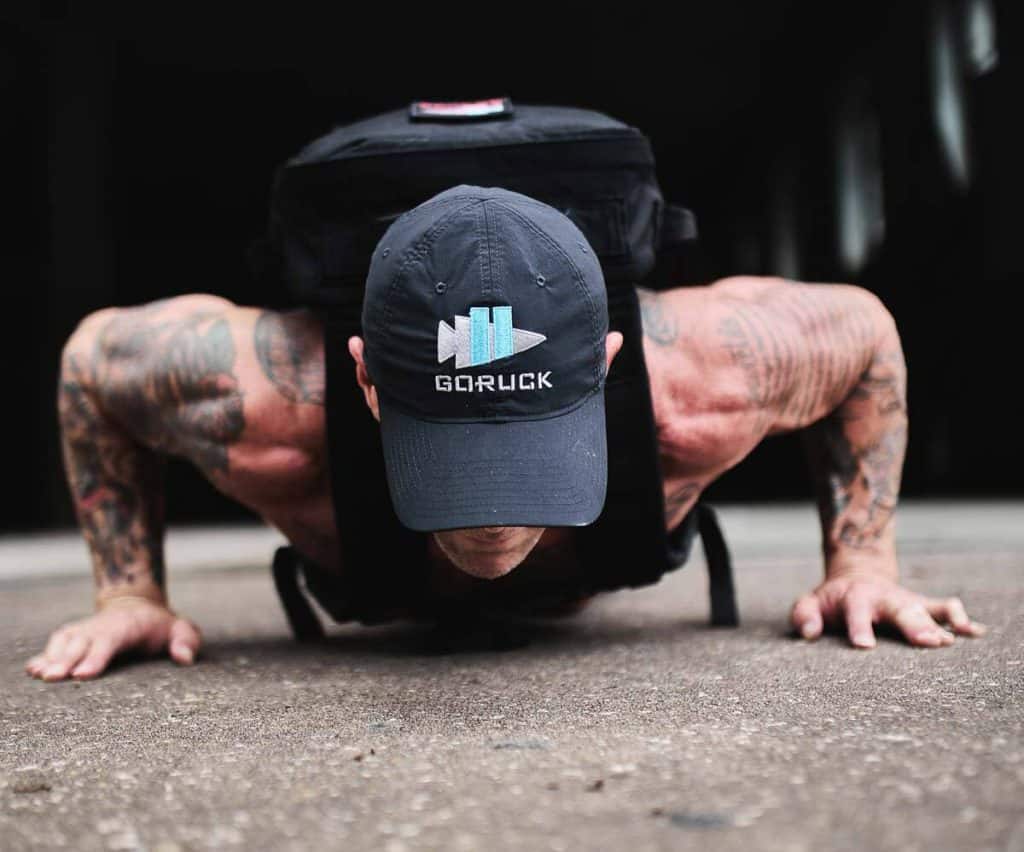 Rucker 26L – Made in USA
The GR1® is the toughest everyday carry ever made that thrives in cities, warzones, and traveling the world while rucking. It is made mainly of 1000D Cordura with YKK zippers with silent, glove-friendly zipper pulls created from parachute 550 cord. It has a bombproof laptop compartment that is further bolstered and has a false bottom so your laptop won't even notice. A detachable, solid plastic frame sheet supports the laptop compartment and enables you to take more weight pleasantly.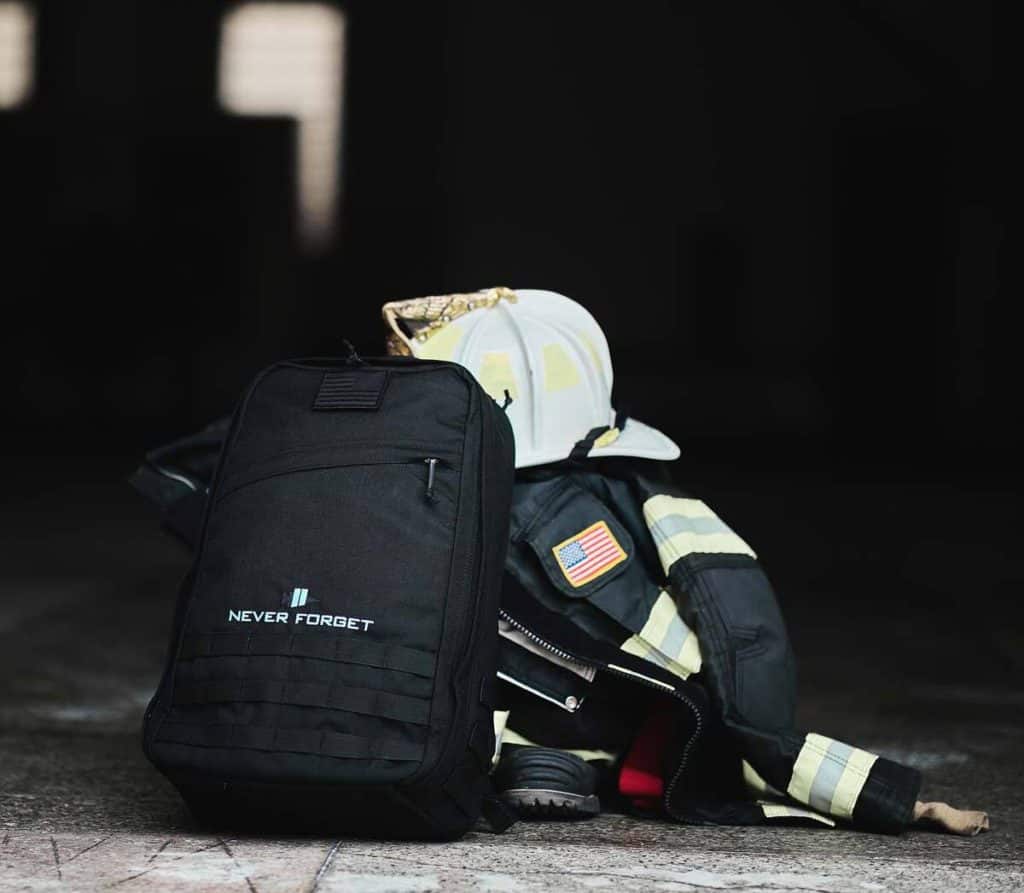 The shoulder straps and the top handle are extra padded and help carry heavier loads more conveniently. It opens flat with three rows of external and internal MOLLE webbing to customize GR1 how you want. The GR1 has plenty of internal and external pockets. Inside, there's one large elastic pocket, one large mesh zippered pocket, and one small go-to pocket. There's one slant pocket for quick access to keys, snacks, and other tiny pieces outside.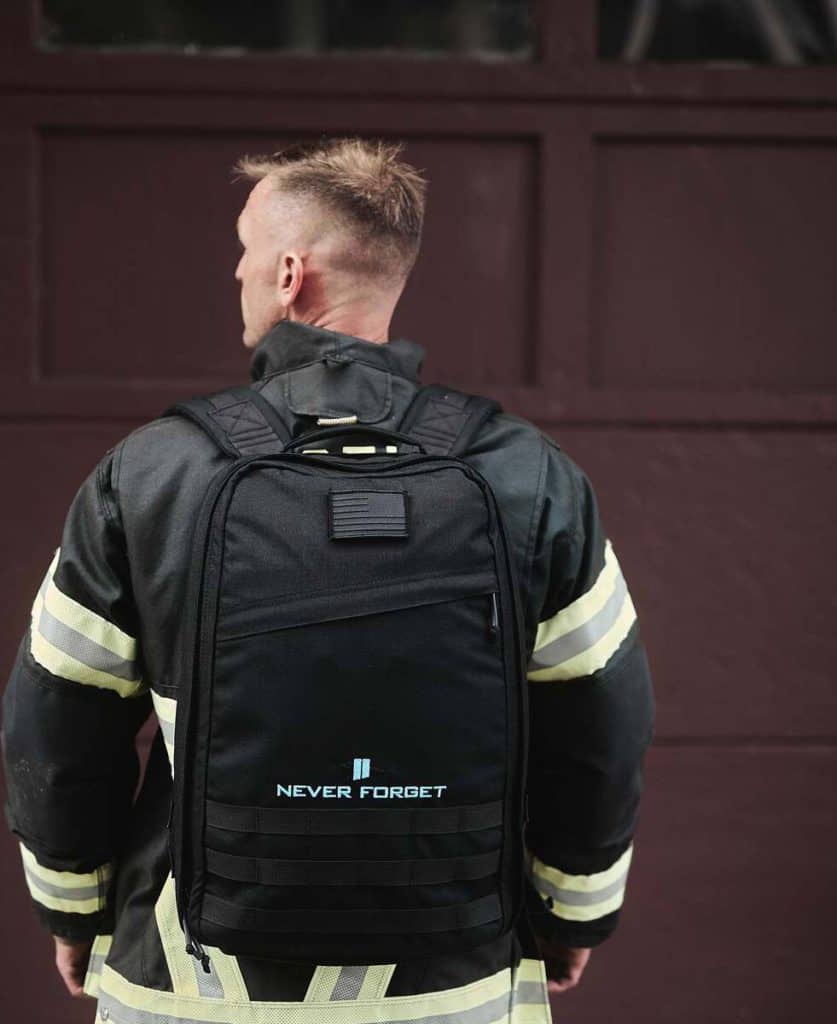 Rucker 20L
Even shirtless, you can wear the new Rucker® 3.0 with no friction burn. That's how comfortable it is. Thanks to the ergonomic lumbar support and an all-new, less abrasive fabric used on the back panel and underside of the shoulder strap. This rucksack is highly water-resistant with bottom grommet drain holes and adjustable and removable Training Sternum Strap. The lumbar padding supports the natural curve of your back, while the frame sheet supports the pack's integrity as you weigh it down and enables you to take a bigger load more conveniently.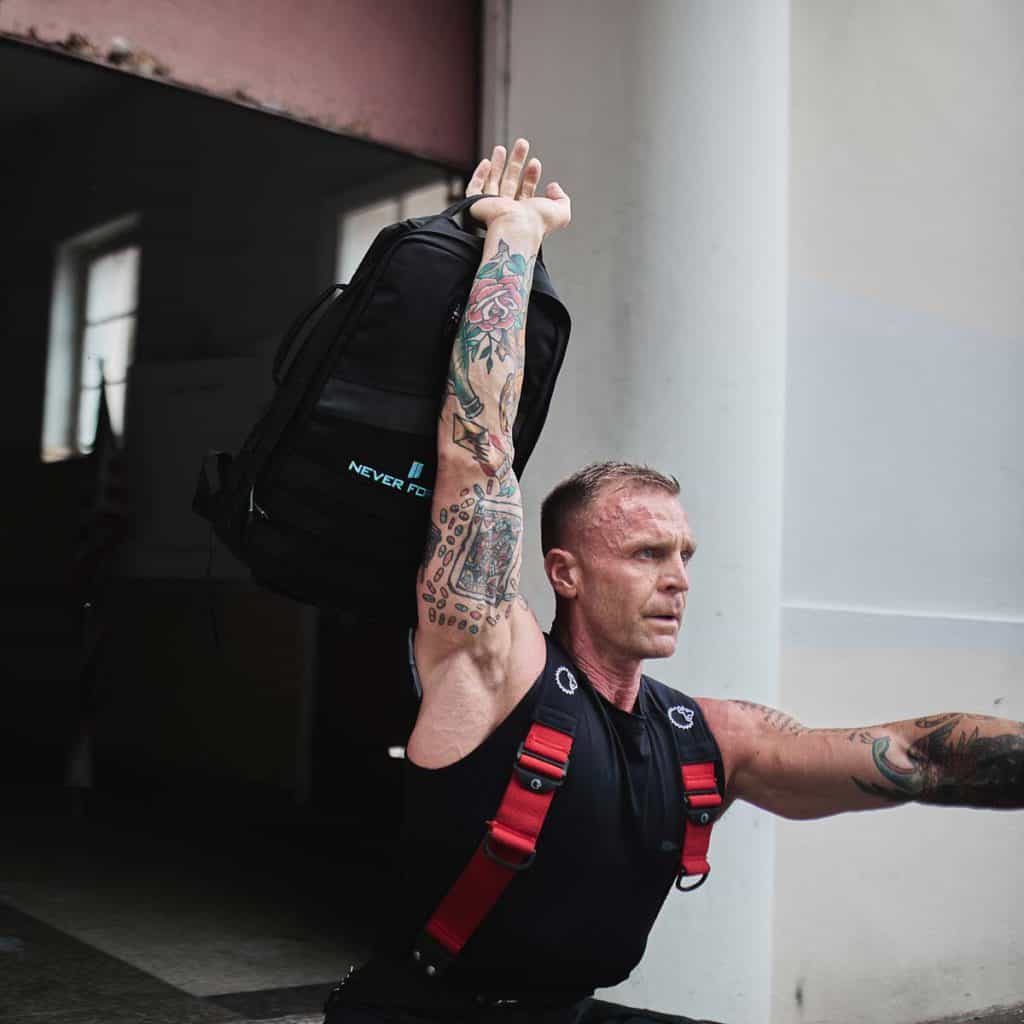 The top, bottom, and side handles are also padded. It opens flat for easy packing and organizing and has a Hi-vis reflective stripe across the front for safety. You can customize this rucksack with the patch that you like with its 2″x3″ hook and loop on the front panel and added a 2″x3″ hook and loop patch panel on the Ruck Plate® pocket. You can keep all your items organized with its generous pockets – one large mesh zippered pocket, one small go-to zippered pocket, one large elastic pocket, a Ruck Plate® pocket, and an external slant pocket that provides quick access to small items.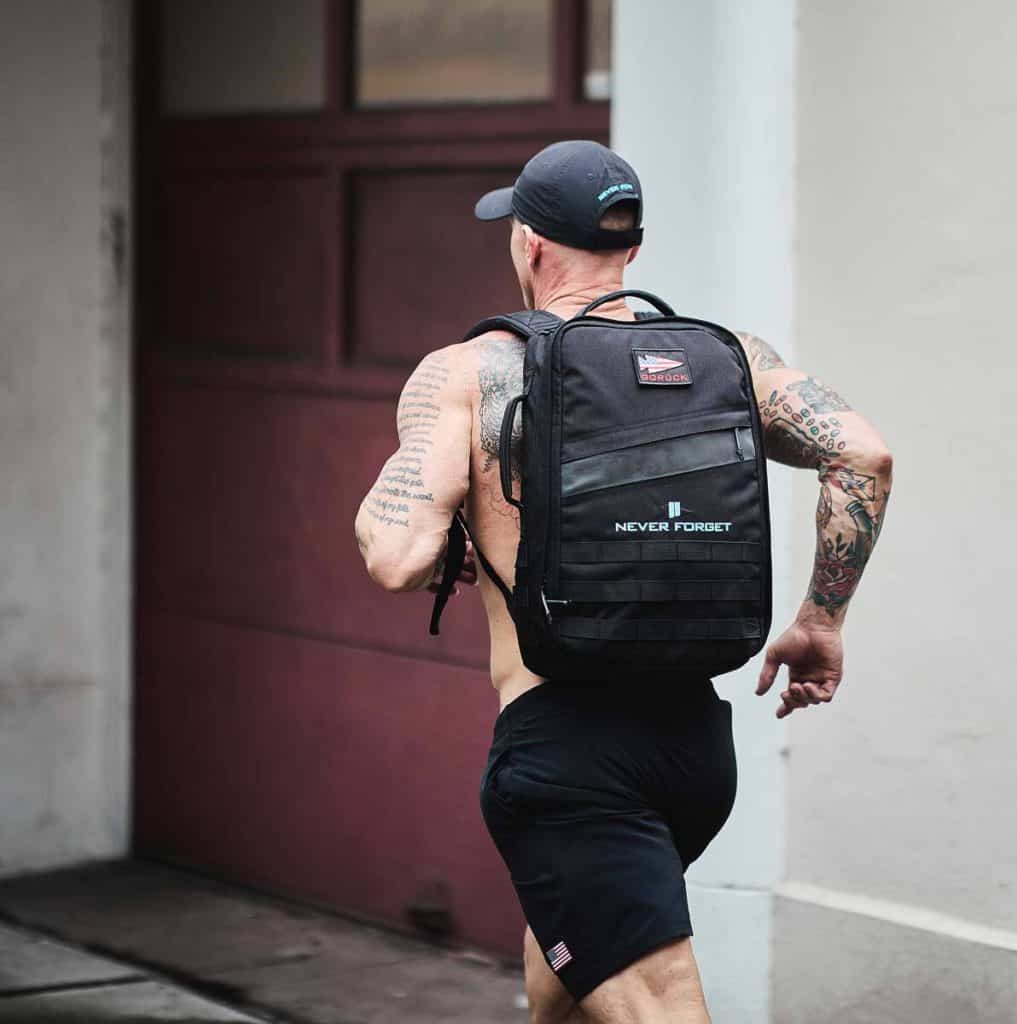 Performance TAC Hat
The Performance TAC Hat features a secure, low-profile fit with six-panel construction. It is a simple, military-style tactical hat that you can customize with any patch of your choice, and it pairs perfectly with a shemagh. It has a six-panel structure with a 3.5″ adjustable VELCRO® closure.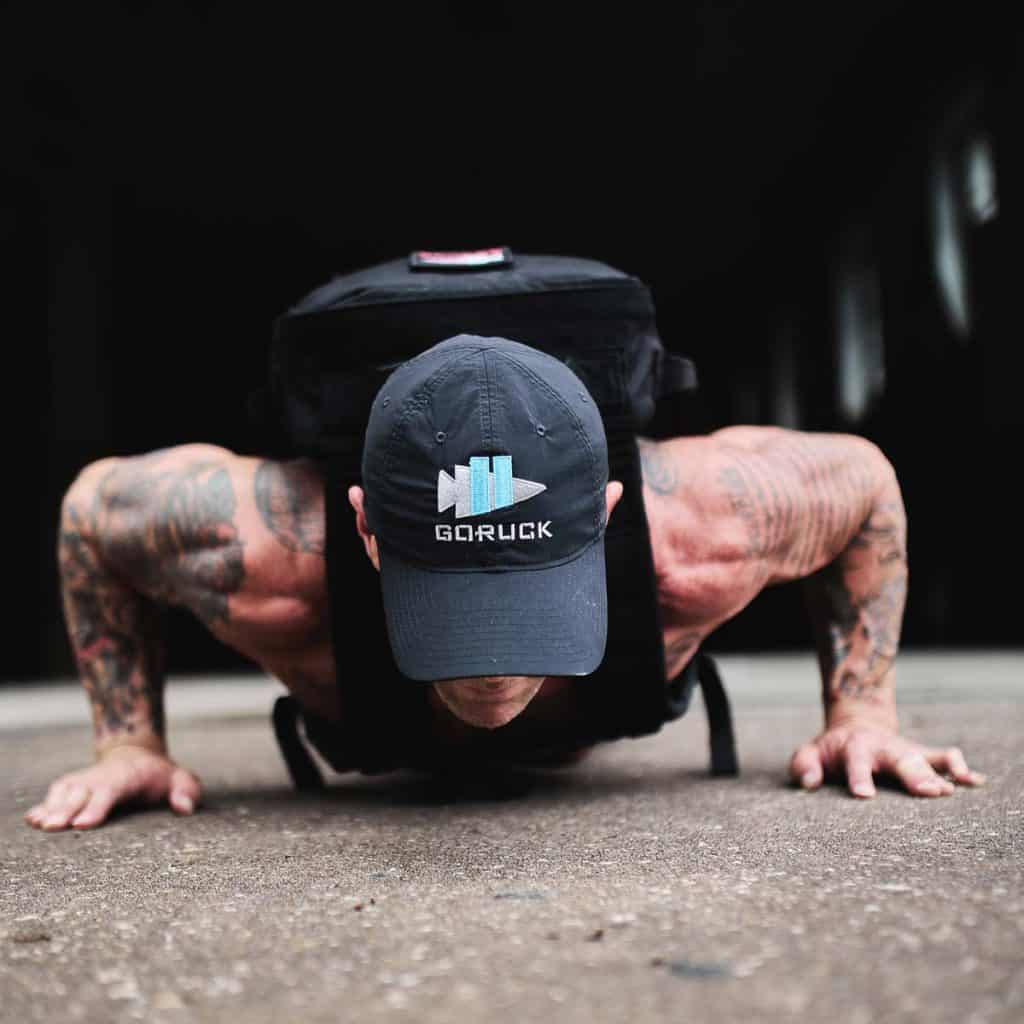 It uses lightweight materials with sweat-wicking properties to keep your head cool and protected from the sun. The Performance TAC Hat also has a streamlined sweatband that gives comfort without retaining moisture. It has a subtle embroidered spearhead on the side panel and a curved brim.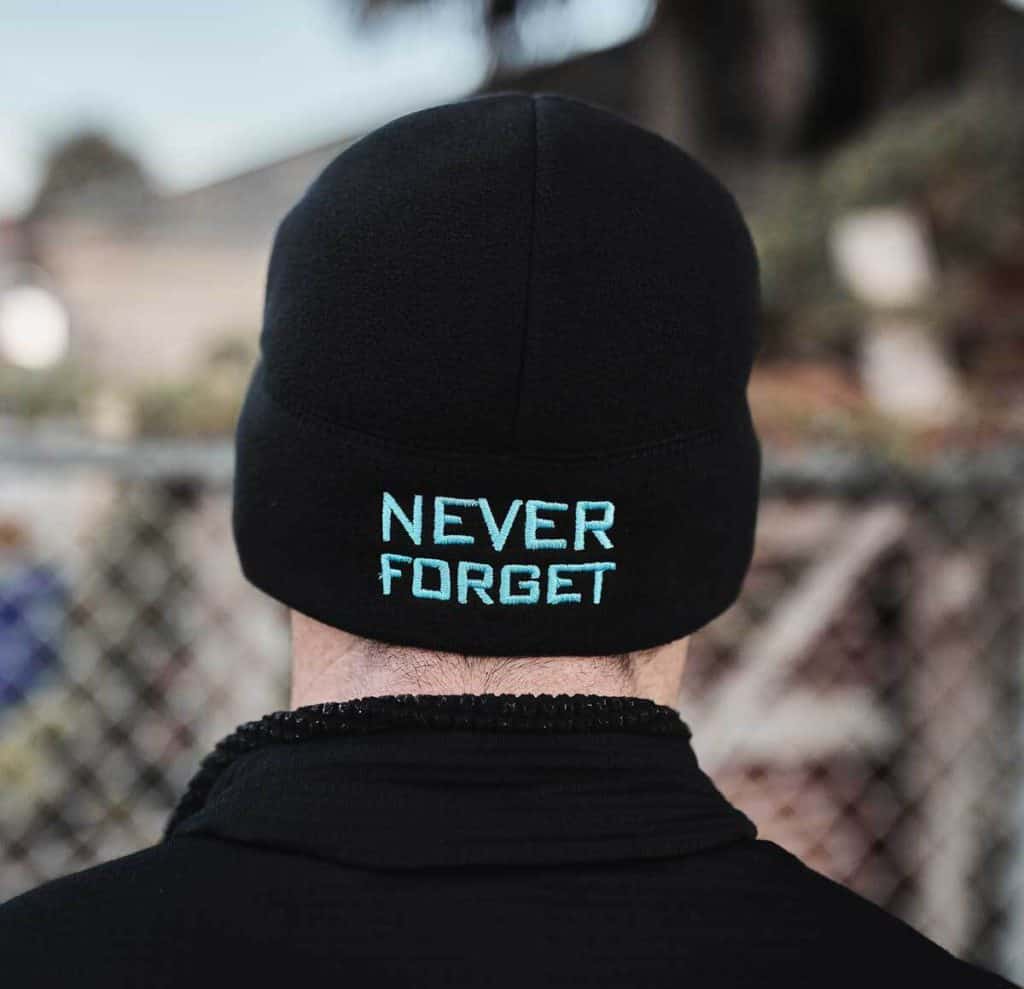 Performance Beanie
A beanie is a brimless cap well-known for its head-hugging feature. It is made of triangular panes of fabric tied together by a button or badge at the circlet tied together around its edges.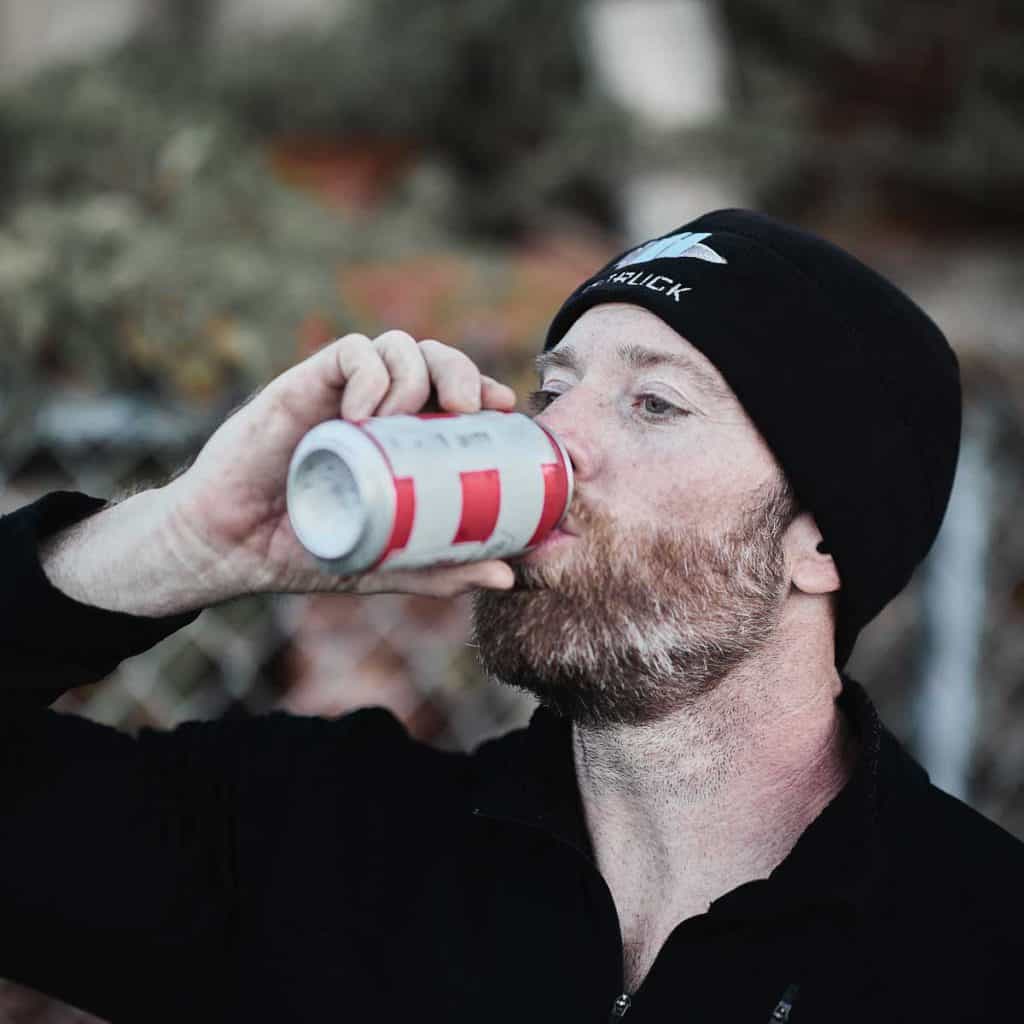 It also protects your head from environmental exposure and regulates your temperature amid extreme weather conditions. It is worn not only to give you warmth in cold weather but also for its fashion charm and the addition of style to your casual wear.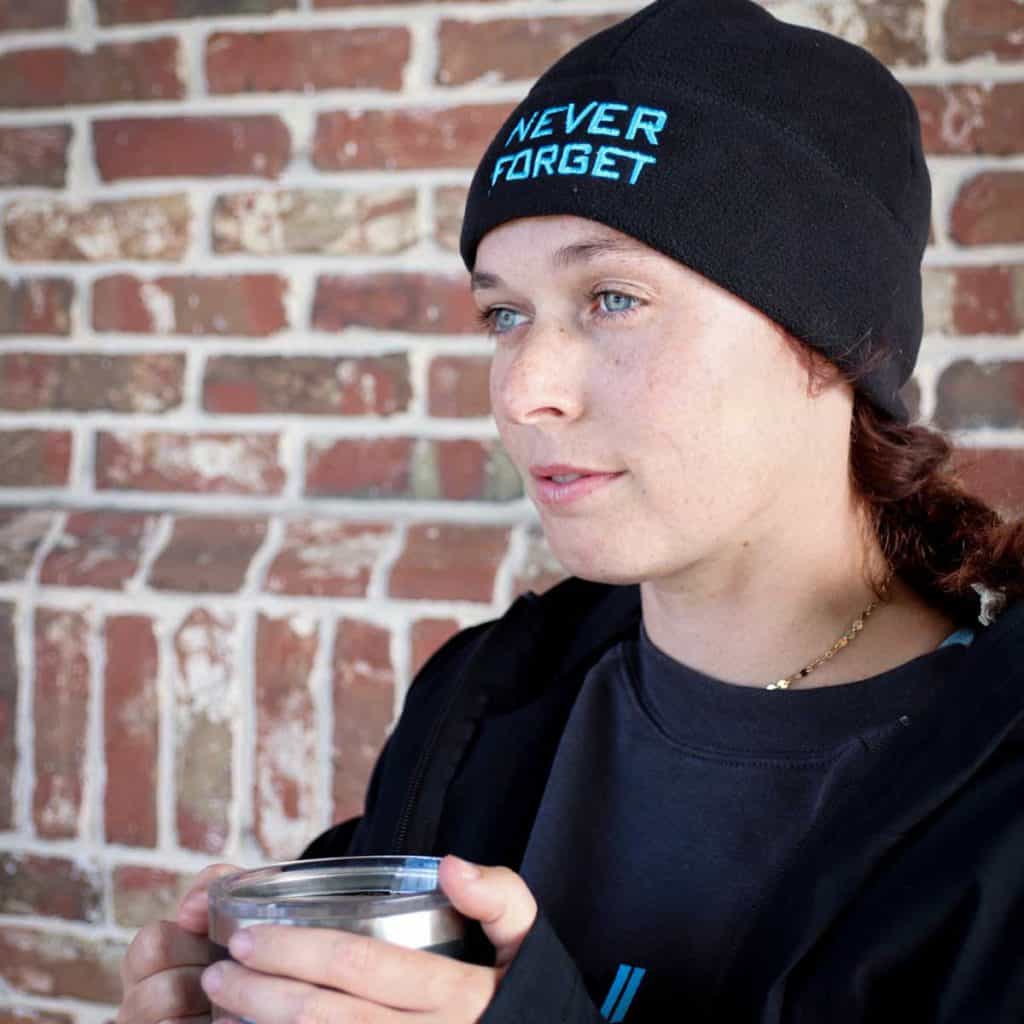 American Training Shorts
The American Training Shorts are made from 86% Polyester and 14% Spandex using ToughStretch® fabric that is lightweight, sweat-wicking and has a four-way stretch. They are tough enough for any gym and ruck P.T. training session with a built-in performance brief liner that is light and dries fast. They won't pill against sharp surfaces like a barbell or rucksack.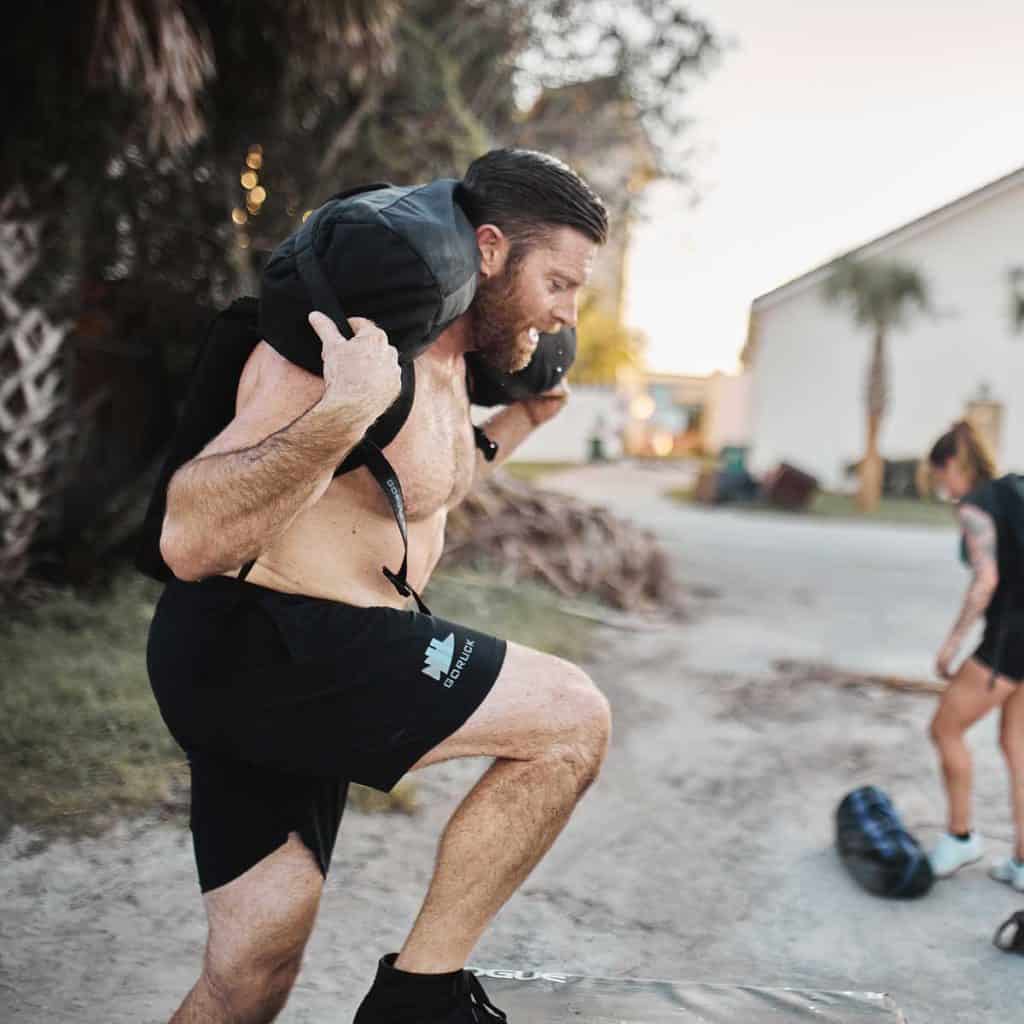 The American Training Shorts have two front side pockets and a hidden zippered pocket inside the front right pocket, so the zipper is discrete and doesn't get in the way. They have an adjustable waistband with an internal drawcord with a 7.5″ Inseam. They are made in the USA and also comes with a Scars Lifetime Guarantee.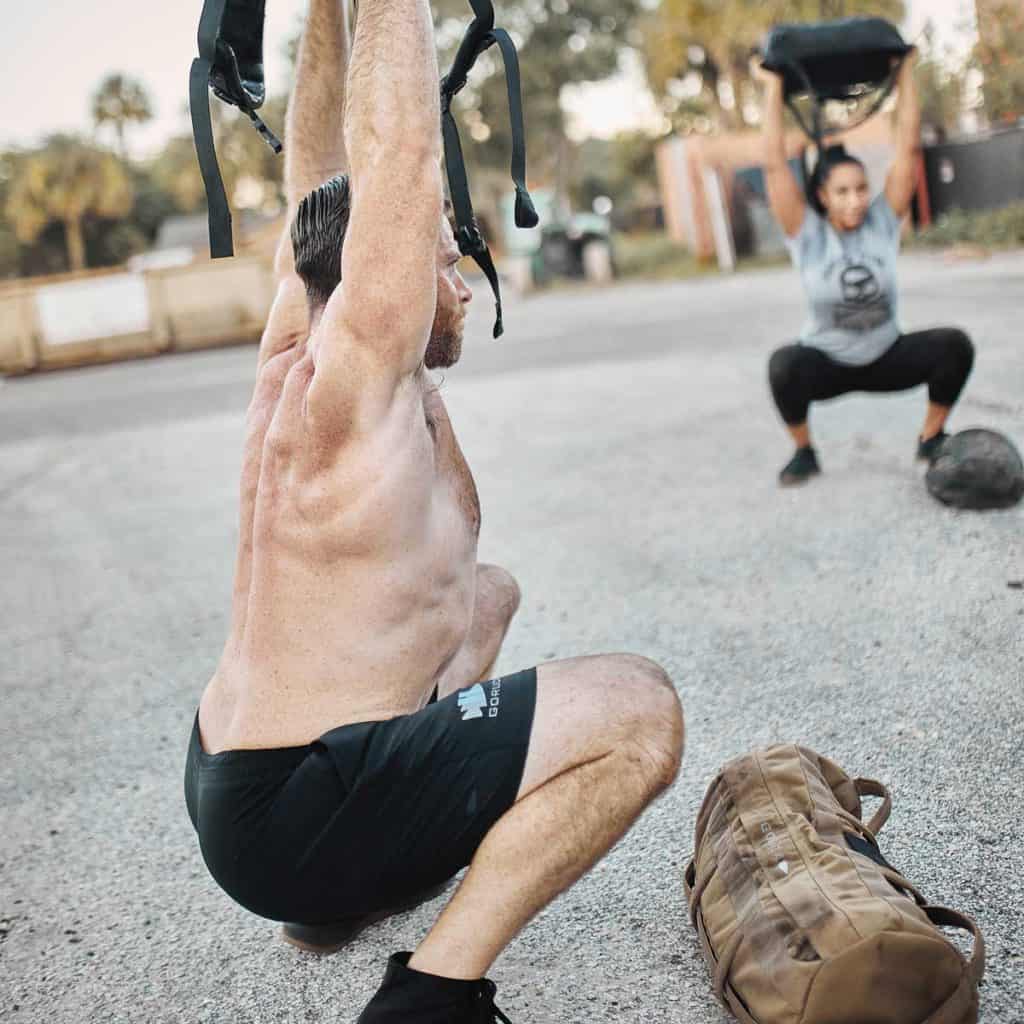 American Training Shirt
The American Training Shirt is made from 77% Nylon, 19% Polyester, and 4% Spandex and weighs only 5.6 oz, so it is very lightweight. It is tough and has a sweat-wicking property to keep you cool amidst the heat of your workout.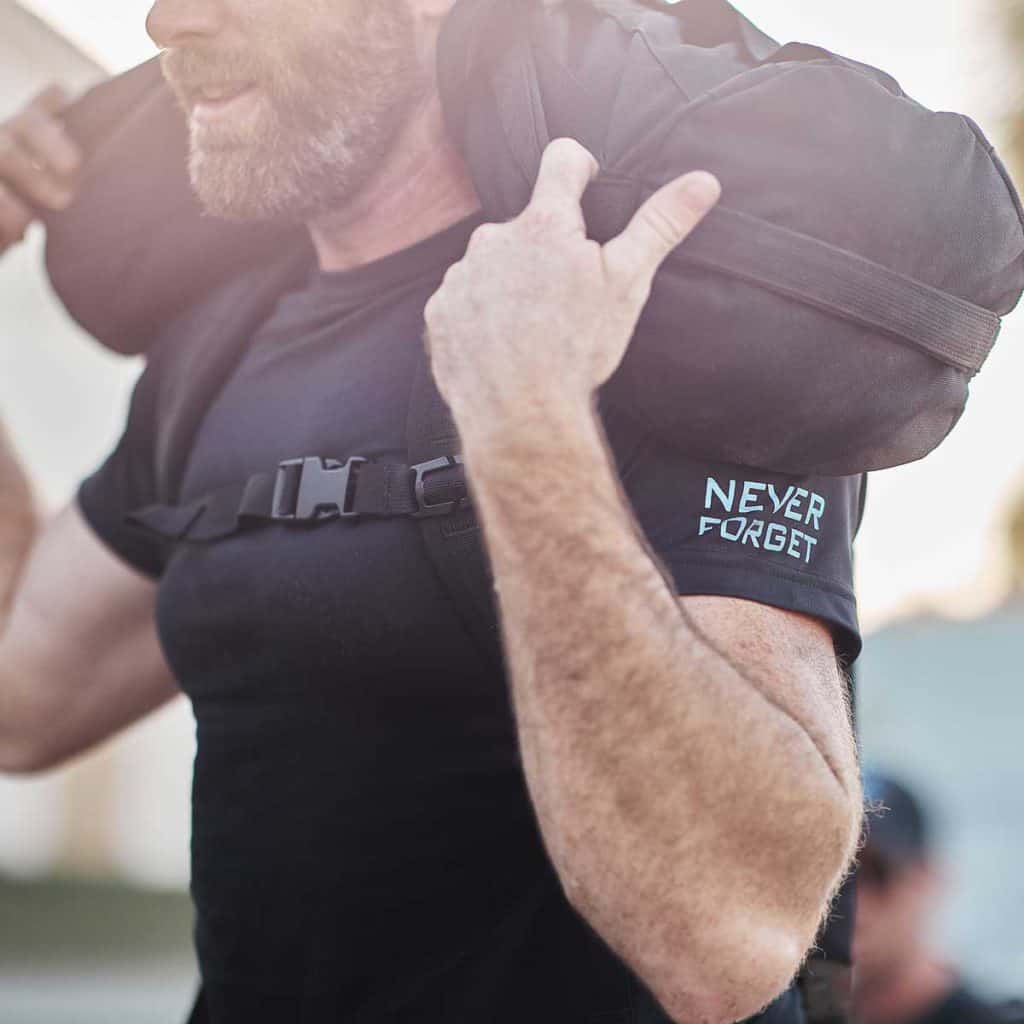 The fabric is stretchy, breathable, and abrasion-resistant and is made in the USA. The exterior of the shirt is durable, while the interior is soft. It has a subtle GORUCK spearhead on the chest.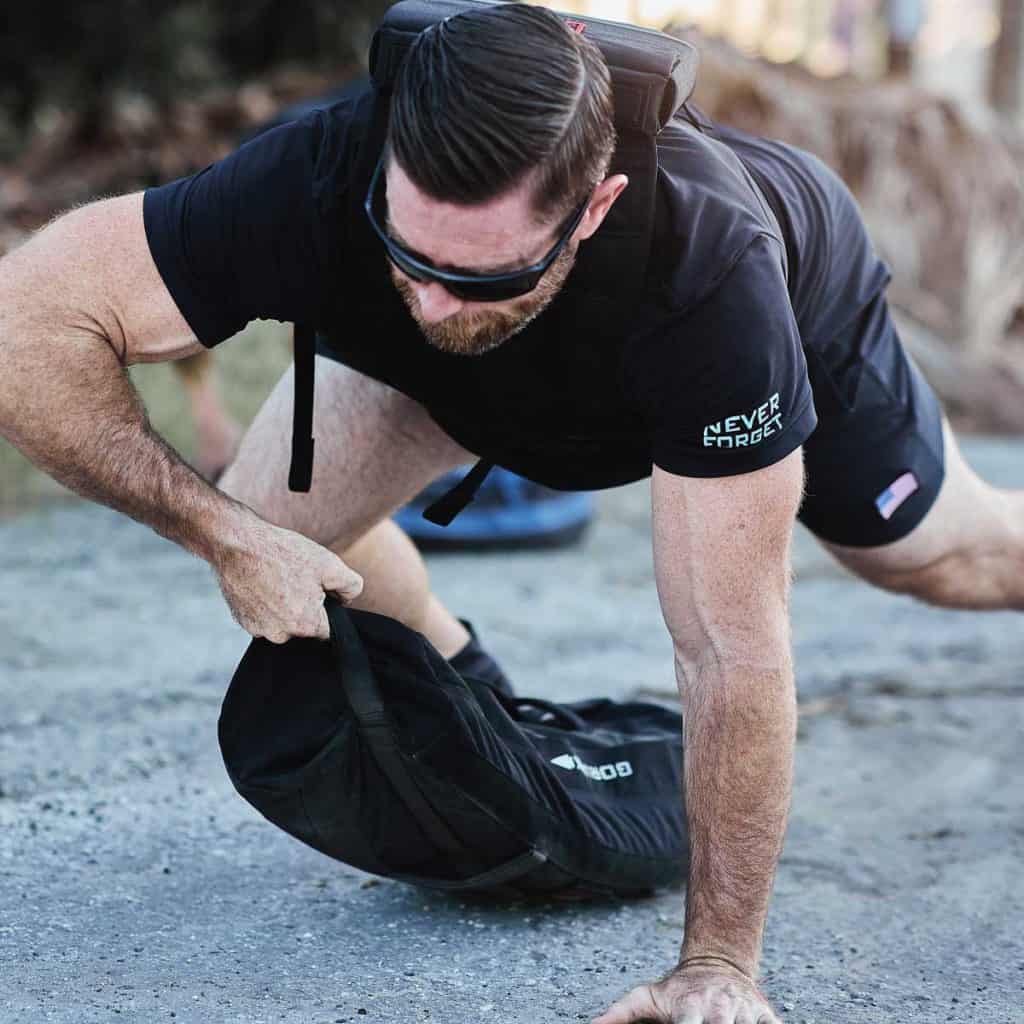 e
Ballistic Trainers – Mid
Ballistic Trainers – Mid has an 8mm heel-to-toe drop that forms the best biomechanical leverage when lifting heavy loads (squat, clean, snatch) or moving more than 400 meters (running or rucking). From forefoot to heel, two different types of EVA blended in a steady gradient. In the forefoot, the high rebound, high flexibility EVA gives cushion and support for explosive movement. In the heel, it is the firm, stable EVA that provides a stable platform to keep you grounded when lifting or squatting. The outsole has three distinct rubber compounds – the forefoot rubber is developed for improved grip while the heel area is thick and won't wear down after miles of rucking and running.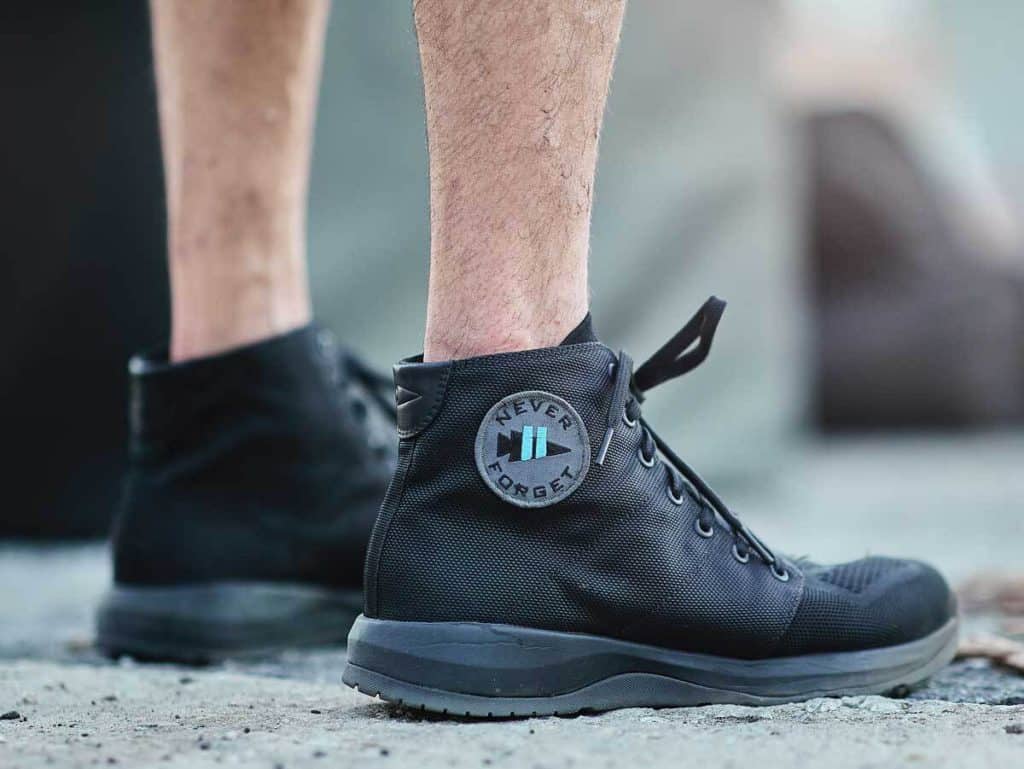 The midfoot is developed from a rock climbing compound and toughened for extraordinary abrasion resistance — perfect for rope climbs. The extra space in the forefoot area allows your toes to breathe and decreases the abrasion that can happen if your feet brush against the interiors of your shoe. The three arches of your foot are supported with a dense, P.U. foam insert, plus a thinner insert is also incorporated if you prefer lighter arch support and want to feel closer to the ground. To avoid abrasion, the lace area, midfoot, and heel are made from two panels of 1680D CORDURA® Ballistic Nylon. The 1680D CORDURA® also grants excellent midfoot and heel support during dynamic movements. The heel counter is supportive and injection-molded to stabilize your heel when you're doing active, load-bearing exercises. Extra top eyelets are included to prevent heel slippage and excessive movement around the ankle to create a tight heel lock.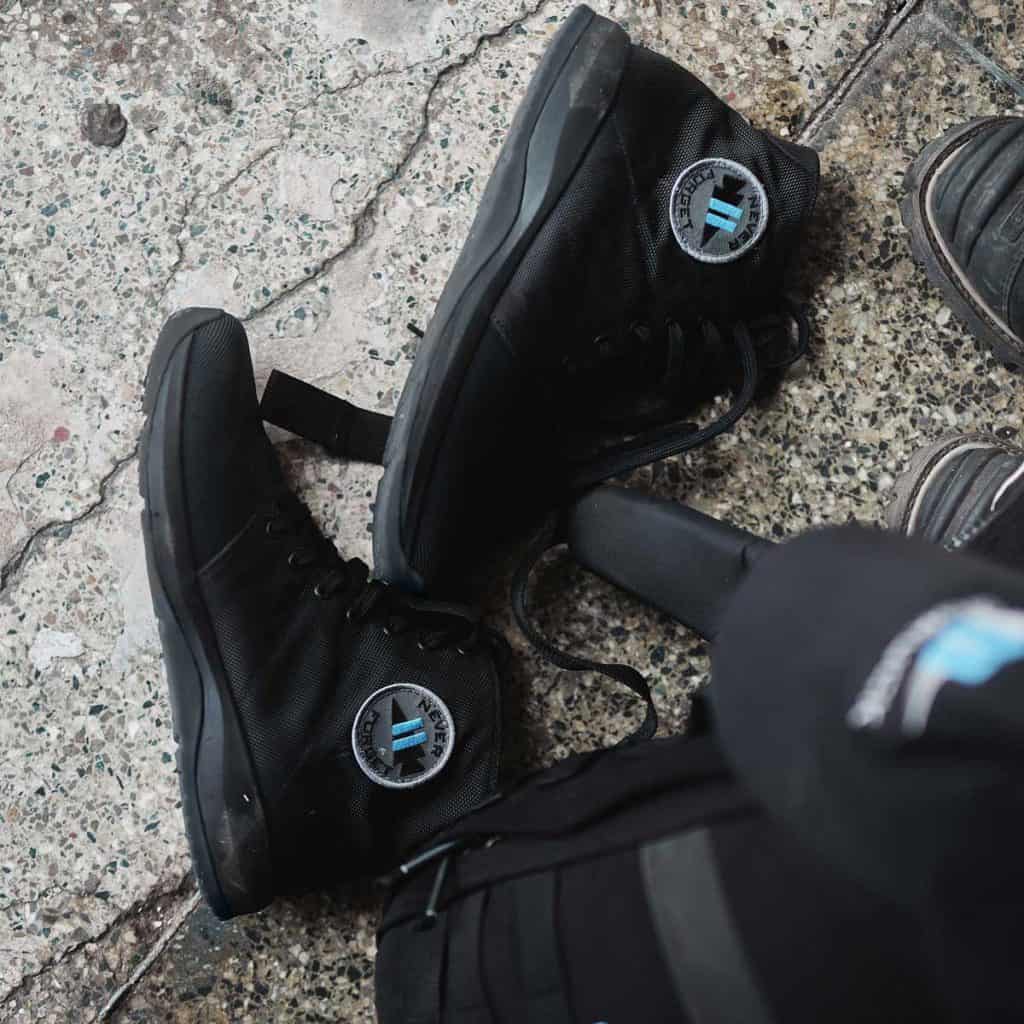 9/11 Never Forget Collection Review – In Summary
That's a first peek at the 9/11 Never Forget Collection.
GORUCK aspires to bring to remembrance what happened on the morning of 9/11 through the Never Forget Collection. The heroic acts of the fallen heroes who risked their lives for the sake of others shouldn't be forgotten. The net proceeds from the Never Forget collection will be donated to Travis Manion Foundation and The Tunnel to Towers Foundation.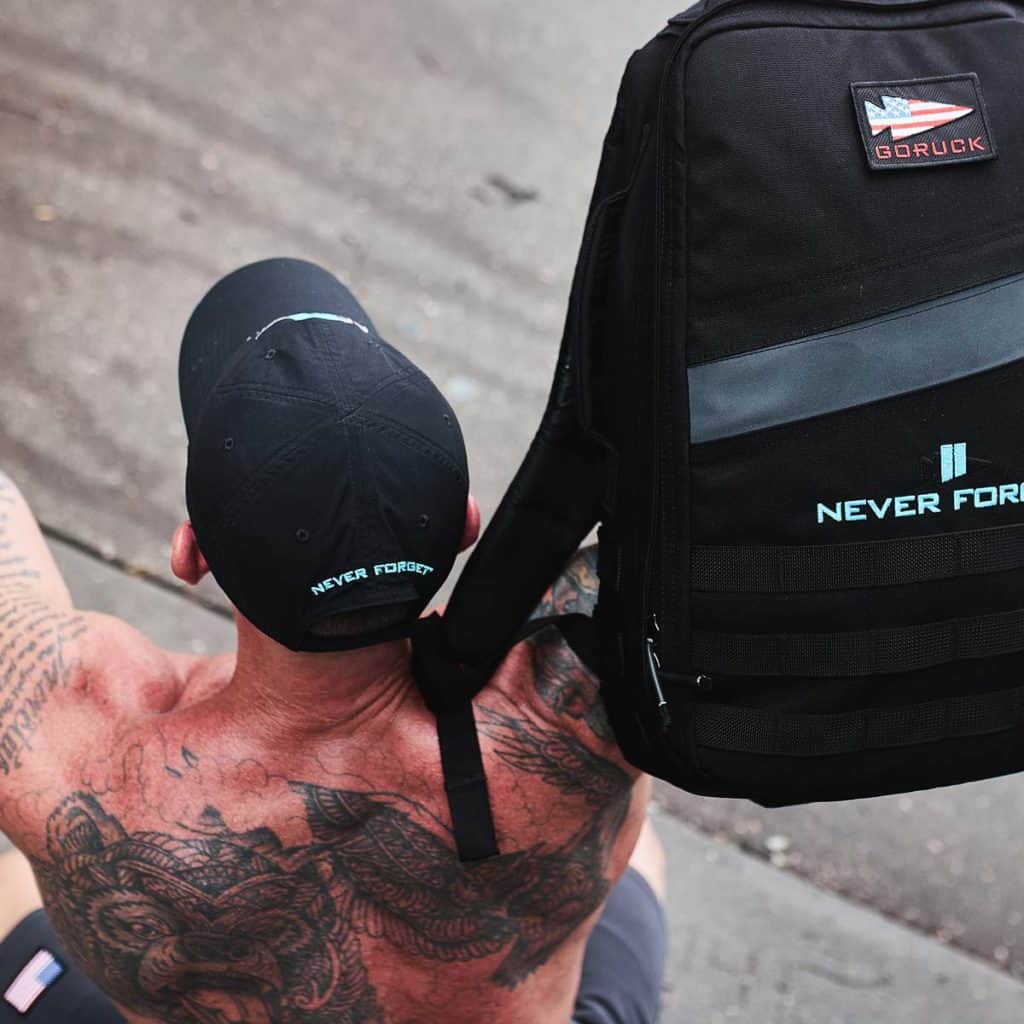 Photo Credits
Product photos on this page are property of GORUCK.
This website is not affiliated or associated with CrossFit, Inc. CrossFit is a registered trademark of CrossFit, Inc.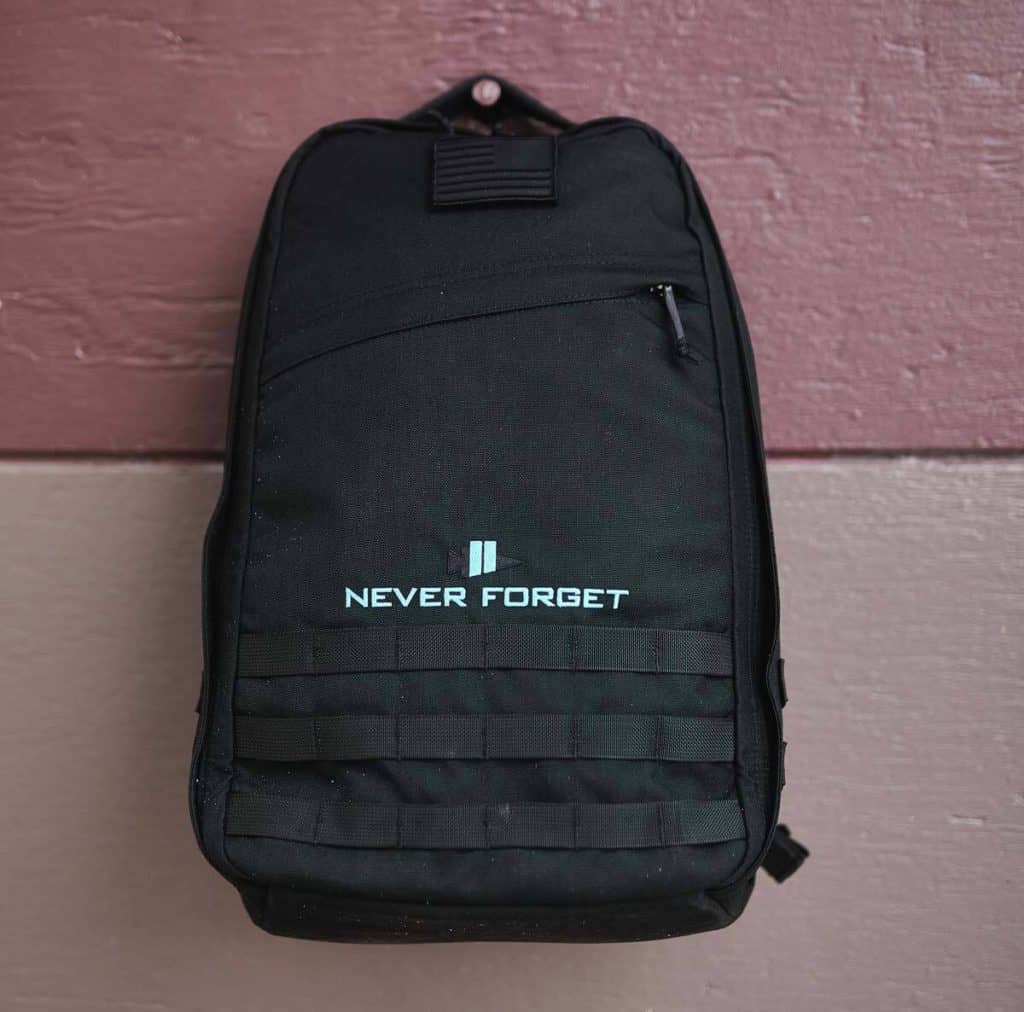 Affiliate Disclaimer
We are an affiliate of GORUCK and others that sell this training gear. If you buy clothing or other training gear after clicking the links in this article, we receive a small commission at no extra cost to you. This helps us to bring you in-depth information and content on these great training products.