Here's the newest in TRX Suspension Trainers from TRX – of course.
A suspension trainer is an elastic band with handles on each end installed on a doorframe or a ceiling. One of the best things about a suspension trainer is it is small, so you can take it with you wherever you go, and when you do, it's like you packed your home gym with you.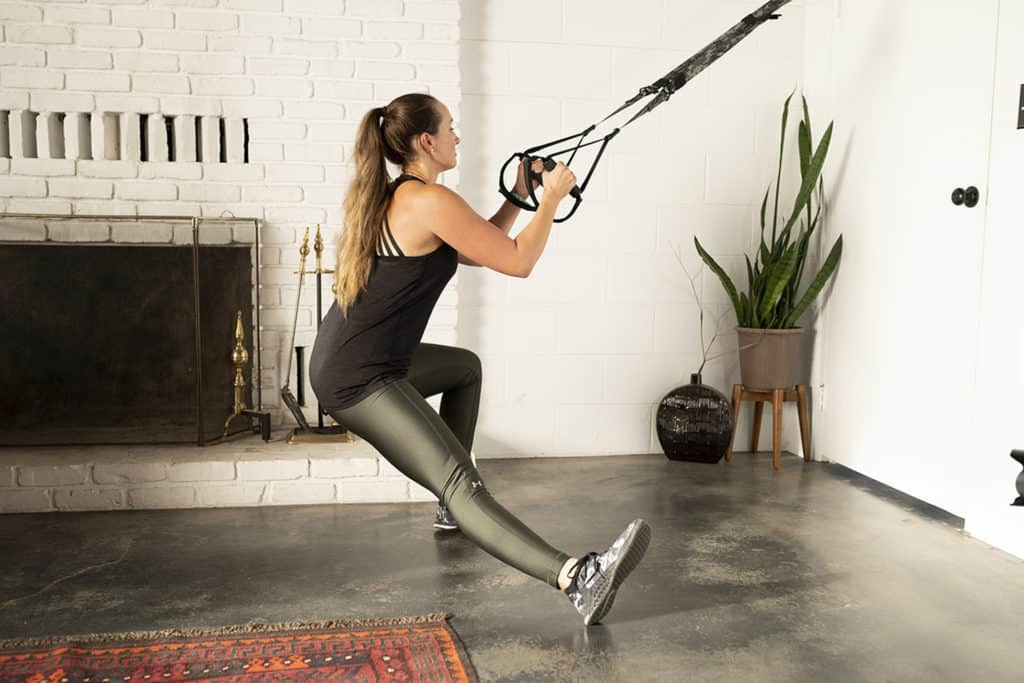 Here are some of the styles we are going to look at:
TRX Suspension Trainers – Overview
Suspension training utilizes body weight to strengthen muscle, lower blood pressure, and lose fat through resistance workouts. It involves the core by rendering functional weight-bearing movements using the body's average weight. It is a challenging workout, but it is not as excruciating as it seems and can be done by even novices. Suspension training movements add an extra element to bodyweight training and can be used in many ways.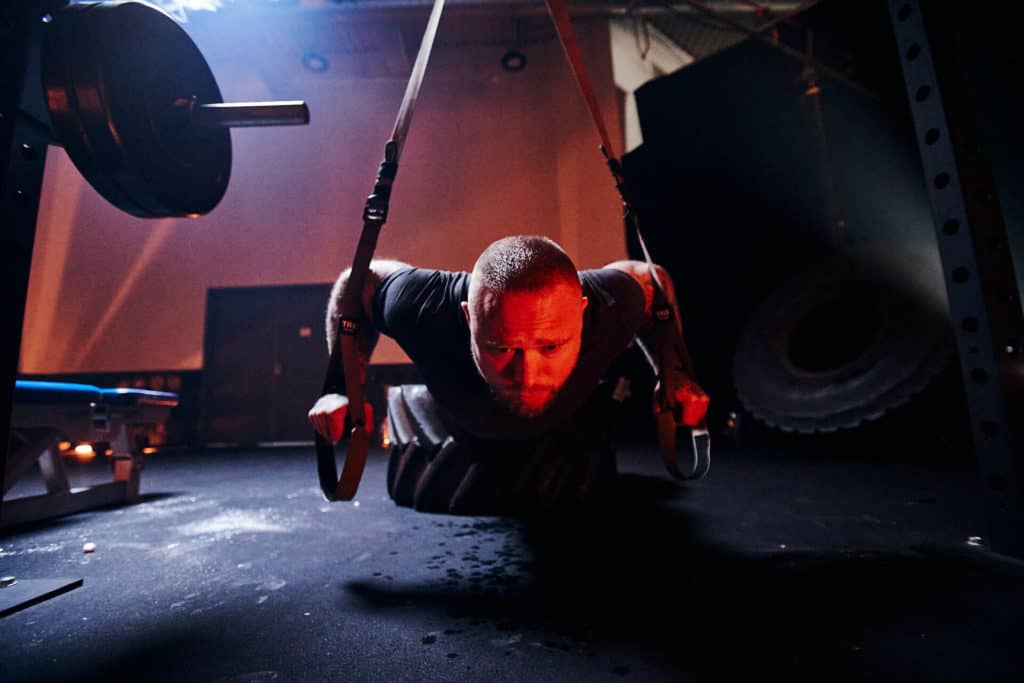 When using a suspension trainer, you are in control of how much you want to test yourself on each workout by changing your body position to add or reduce resistance. What are the things that you should consider when using a suspension trainer? Just as for any exercise, proper breathing is essential. Next are the straps. They should always be completely extended and has a maintained tension. Lastly, keep a firm, strong core throughout the exercise and avoid leaning your shoulders or rolling your back.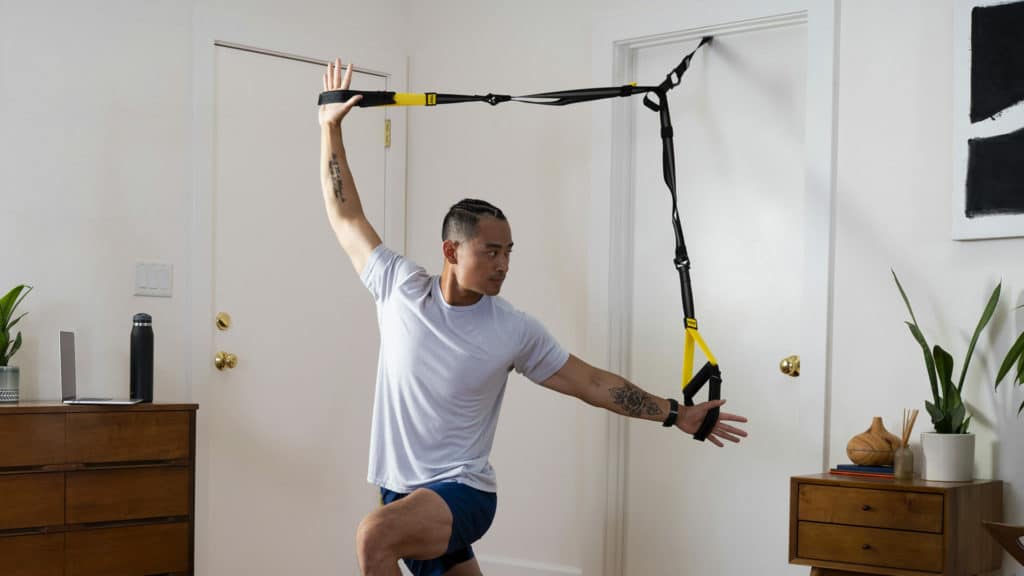 TRX PRO4 System
Made for everyone and designed for pros, the PRO4 System is TRX's most superior and adaptable strap ever. To reach your absolute potential, you can train with any level of force using easy bodyweight and movement-based workouts on adjustable foot cradles.
This system is ideal for yoga or strength training and grants you to modify any exercise or pose to your skill level. Using it improves flexibility, boosts cardio, builds lean muscles, and burns fat targetting the whole body. It is easy to set up, easy to use, clean, and even easy to pack and take with you anywhere, anytime.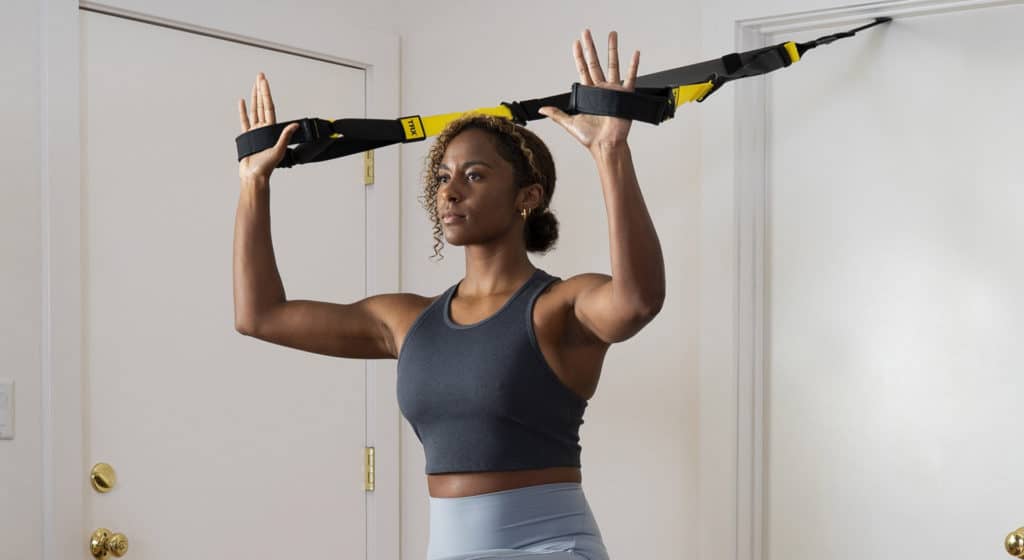 TRX HOME2 System
If you only have 15 minutes a day to workout, it's okay. As short as 15 minutes, the TRX HOME2 System will help you grow lean muscle with total-body training or yoga practice, whether at home or on the go. It is suitable for anyone, whether you are just starting your fitness journey or already working out for a long time.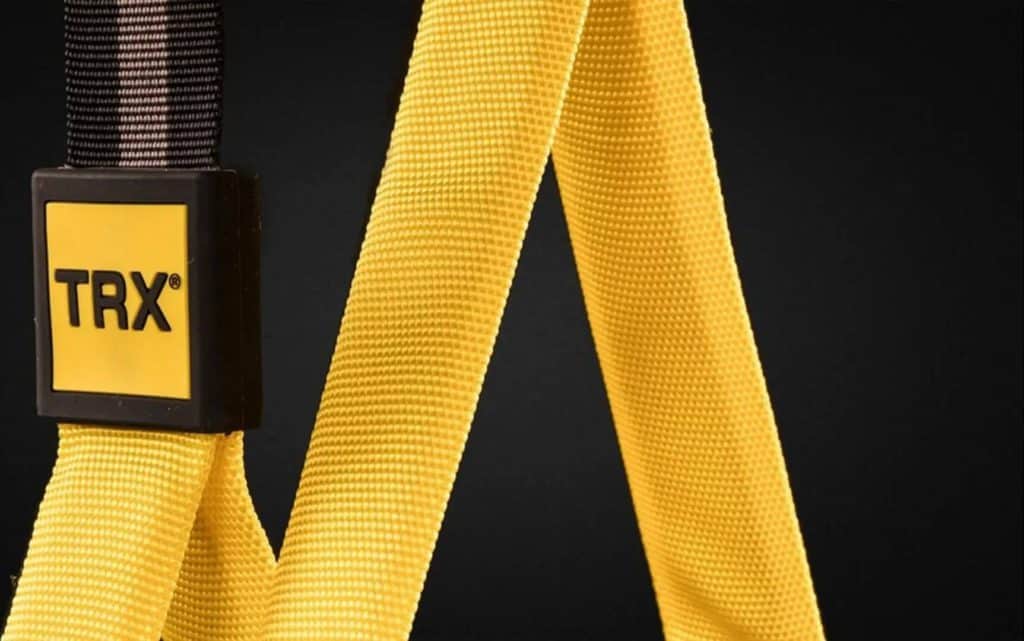 This personalized system has adjustable foot cradles and your body weight. Working different muscles groups like the core, upper and lower body, this system helps boost cardio, builds lean muscle, improves flexibility, and burns fat.
TRX Tactical Gym
The TRX Tactical Gym enables you to train in the most difficult conditions as it is TRX's most rugged Suspension Trainer™. It is the military's fitness solution made from lightweight but durable materials and aluminum D-ring adjusters. The TRX Tactical Gym provides a total body workout and helps burn fat, boost cardio, build strong muscle, and enhance flexibility.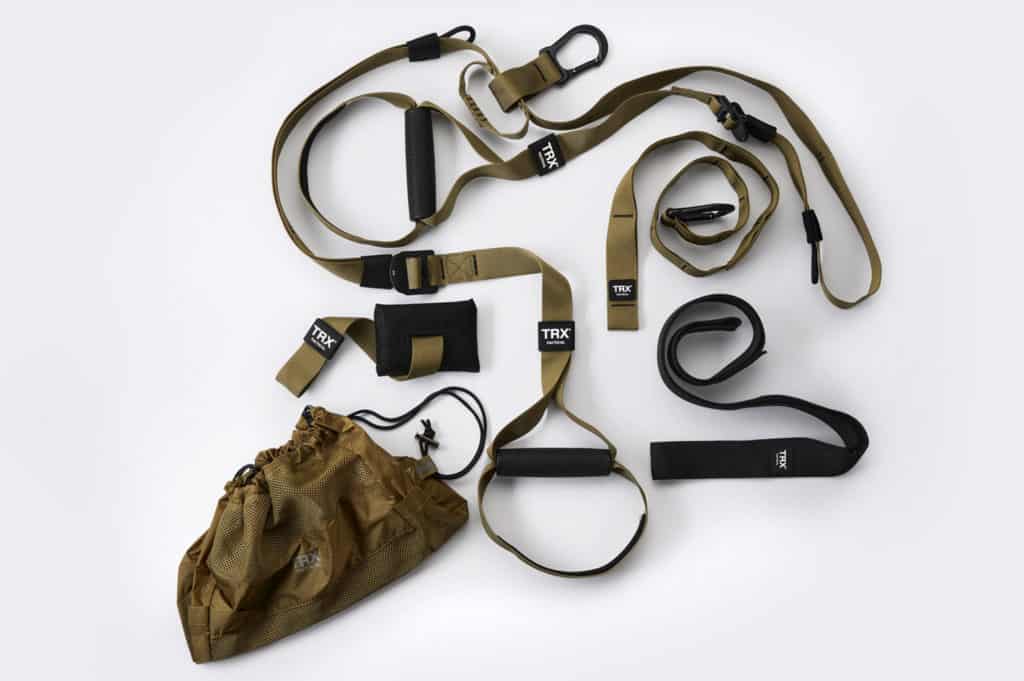 No matter where your mission leads you, never miss a workout. You can take this wherever you go, and it includes a Tactical Conditioning Program on the TRX Force App (the 12-week Comprehensive Conditioning Program + 4-week Pull-up Program) to keep you mission-ready all the time.
DIGI CAMO TRX PRO4 System
The DIGI CAMO TRX PRO4 System is the system you know and love, inspired by veterans everywhere. It is modernized with a limited-edition Digi Camo print to honor Veterans Day (every day). The simple design can be set up quickly and packs small enough to be carried anywhere.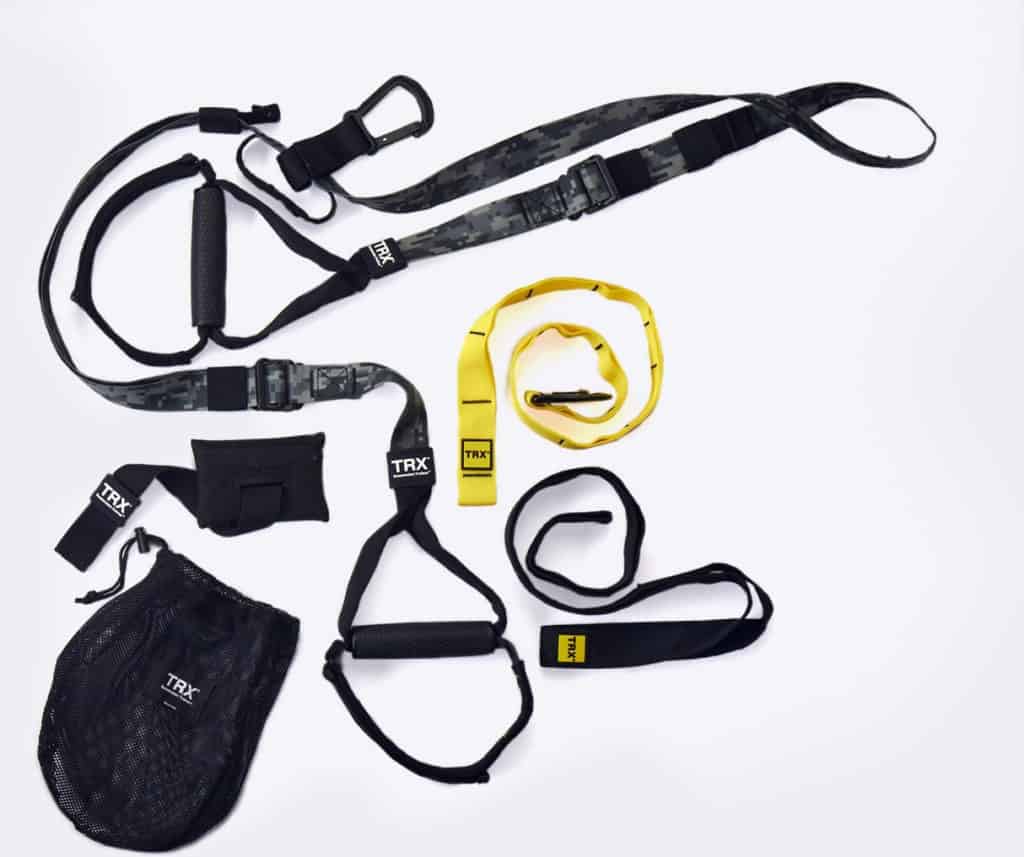 The most advanced strap allows you to exercise with hundreds of bodyweight moves at the proper intensity for you — just adjust the straps up top, adjust the foot cradles, and you're good to go. This system targets the core, upper and lower body, increases lean muscle, burns fat, develops flexibility, and burns fat.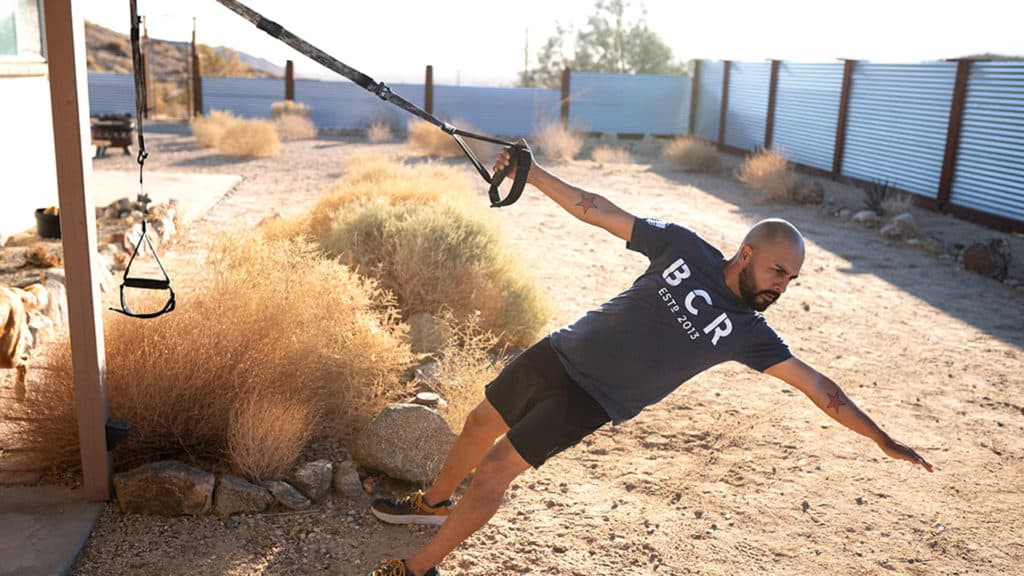 TRX Builder Bundle
The TRX Builder Bundle completes your training with four mini exercise bands for extra resistance. It even adds a super-secure X-Mount to provide your training a designated space that you can come back to all the time.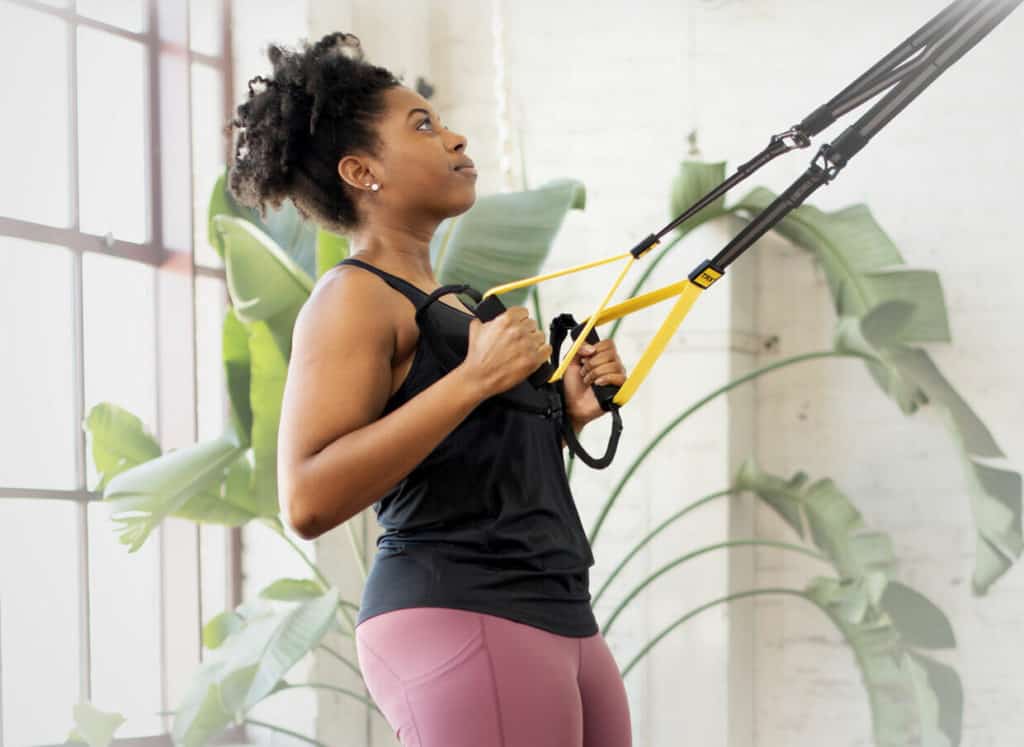 It highlights an all-in-one fitness solution that goes to everyone from novices to advanced athletes. This bundle is everything you need for your home gym.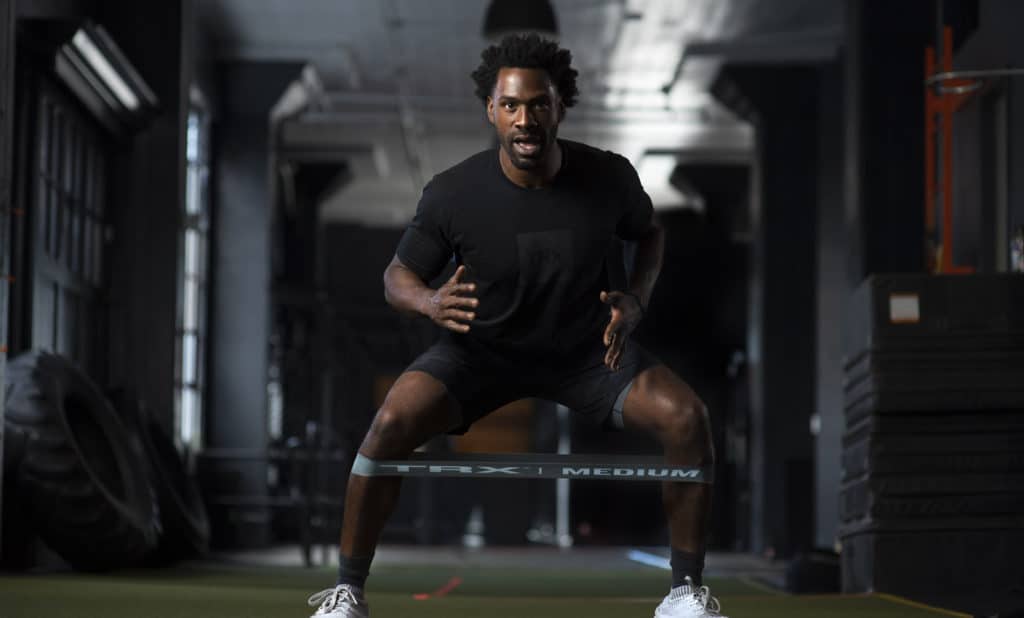 TRX Professional Fusion Bundle
The TRX Professional Fusion Bundle consists of athlete-tested straps made for high-intensity workouts so you can power up your training. The bundle includes TRX PRO4 System, TRX RIP Trainer, and TRX Xmount in Gray and White.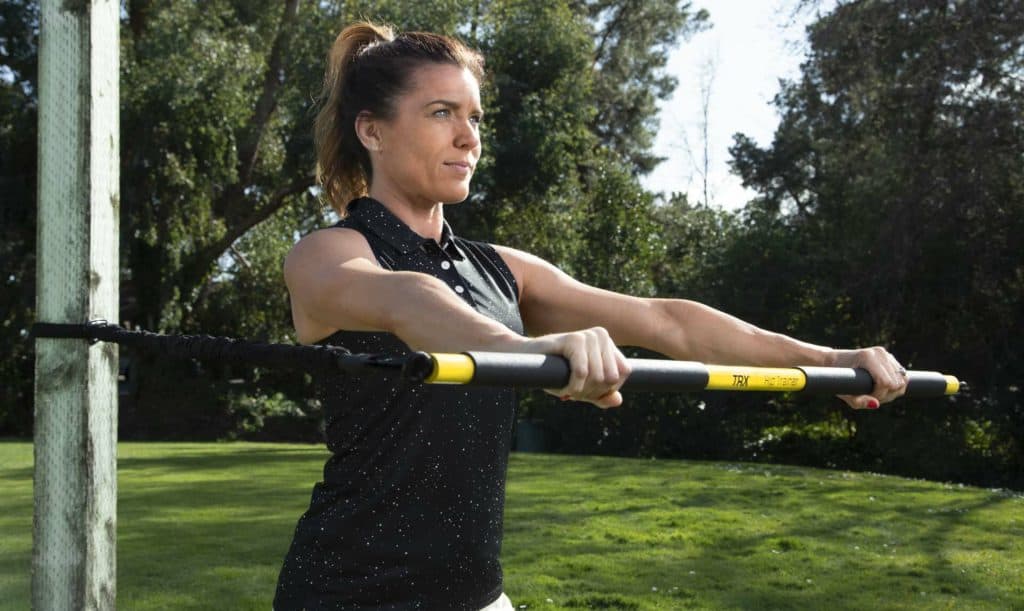 The bungee resistance also improves your core fitness with TRX's very effective RIP Trainer highlighting bungee resistance to strengthen muscle through 360º of motion vigorously.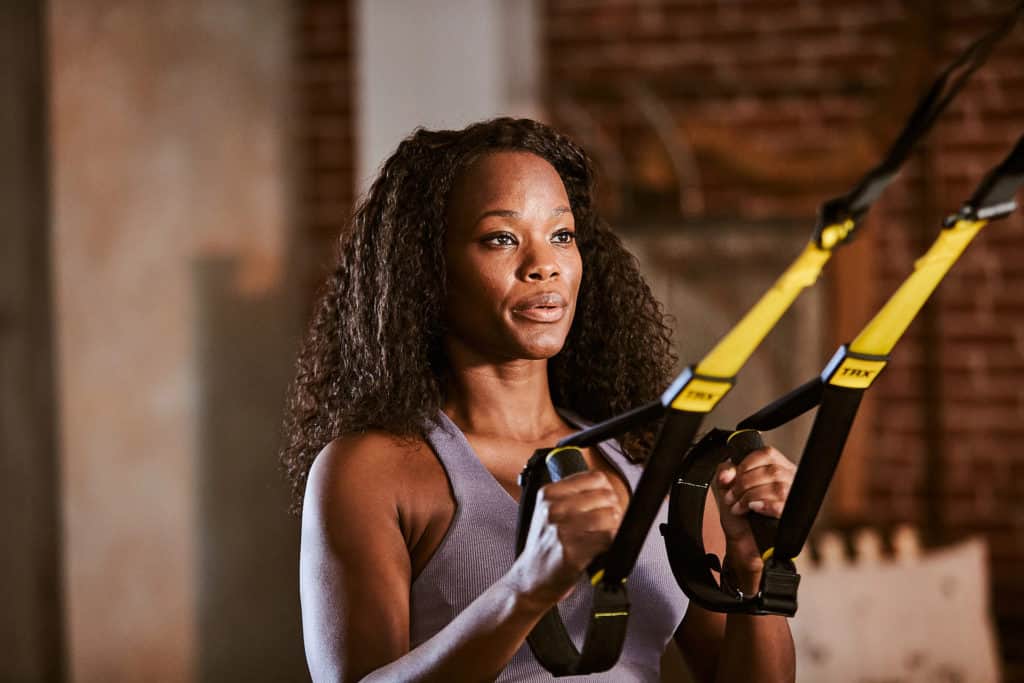 TRX Suspension Trainers – In Summary
That's our close-up look at TRX Suspension Trainers.
TRX is trusted by premier athletes, professional trainers, enthusiasts, and even beginners to produce outcomes upon any fitness goal. TRX never ceases to make new approaches to make fitness more manageable and more efficient for you. They began with a single TRX Suspension Trainer, which has extended to a full line of matchless signature products and functional training tools.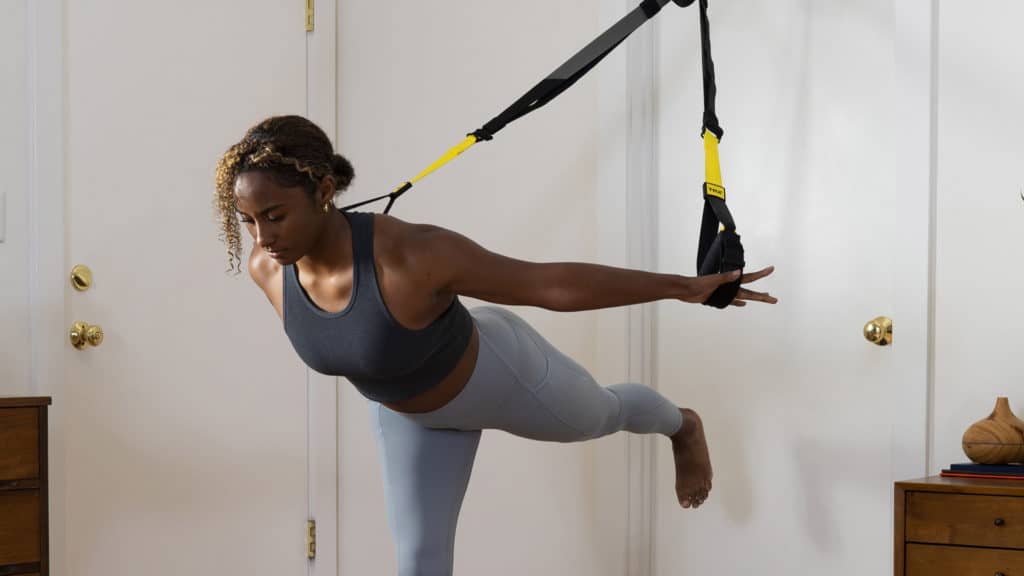 Photo Credits
Product photos on this page are property of TRX.
This website is not affiliated or associated with CrossFit, Inc. CrossFit is a registered trademark of CrossFit, Inc.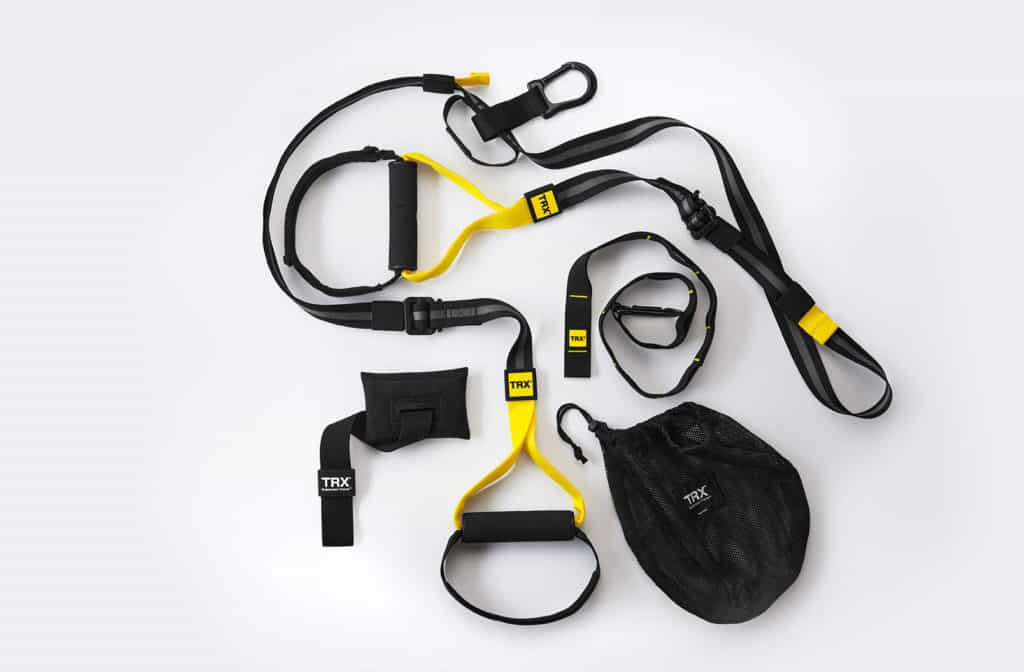 Affiliate Disclaimer