Rope climbing? It's tough to train for this – unless you have somewhere tall to mount a climbing rope. There's safety issues too.
Here's a great commercial-quality training apparatus that simulates the upper body work of the rope climb – the Endless Rope Trainer from Torque USA.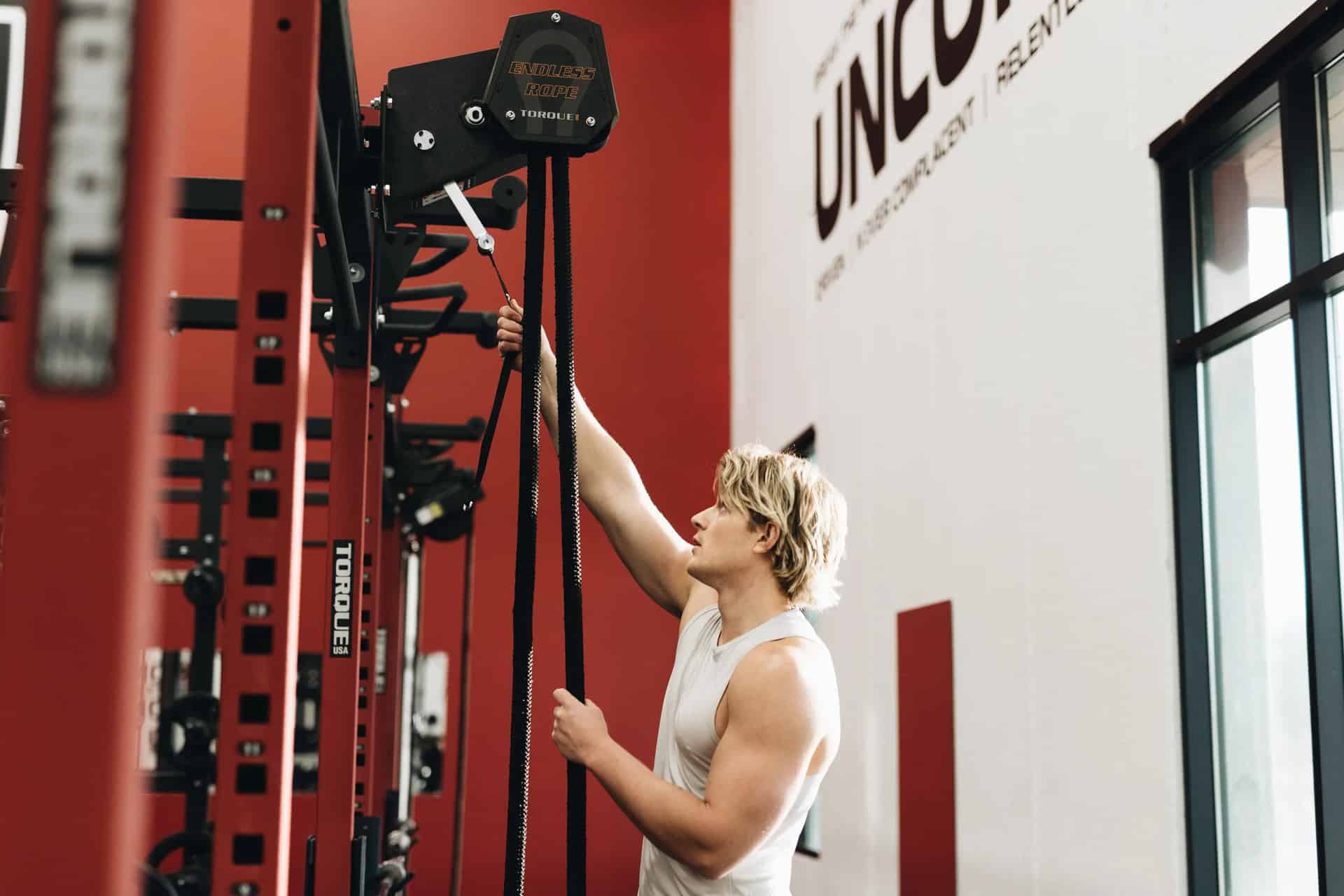 If your goal is upper body strength and you enjoy doing one motion repeatedly, the Endless Rope Trainer is the equipment suitable for you.
An Endless Rope Trainer allows you to pull or simulate climbing, and this repeated movement can get you into serious shape. The process seems easy and simple but surprisingly difficult at once. By doing different positions, grips, and pulling techniques, you'll be able to hit your triceps, biceps, back muscles, shoulders, and core.
Get it only at Torque USA – makers of innovative functional fitness equipment: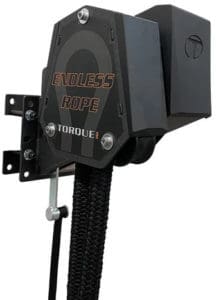 Endless Rope Trainer (Black)
Endless Rope Trainer (XERT) - Train heavy on rope climbing or pulling without all the inconvenience (and safety issues) of a tall rope climb. The XERT (or Endless Rope Trainer) uses the same magnetic technology as the Torque Tank - to give you a never ending pull.
Endless Rope Trainer – Overview
The same technology that you love from Torque's TANK All-Surface Sled line is the same technology used in the Endless Rope Trainer. This magnetic, bi-directional resistance mechanism naturally increases with pulling speed and provides four levels of resistance settings that are readily available. At each level, the quicker you pull, the stronger it gets.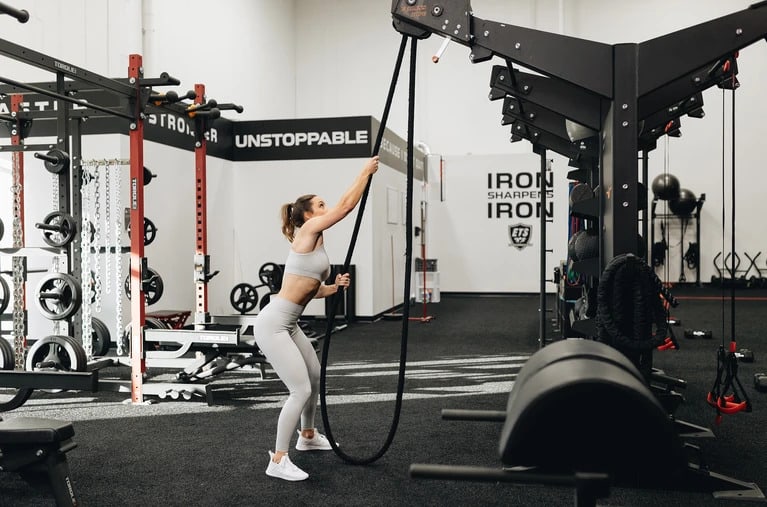 The Endless Rope Trainer is mountable in various methods to most Torque and other manufacturers' strength systems. It can be installed on a wall and basically on any square tube 6×6 or smaller. The removable lanyard provides resistance adjustment to be reachable when mounted up high. The pivoting roller design keeps the rope around the drive roller at all pulling angles while reducing rope flexion, rendering steady resistance and longer rope life.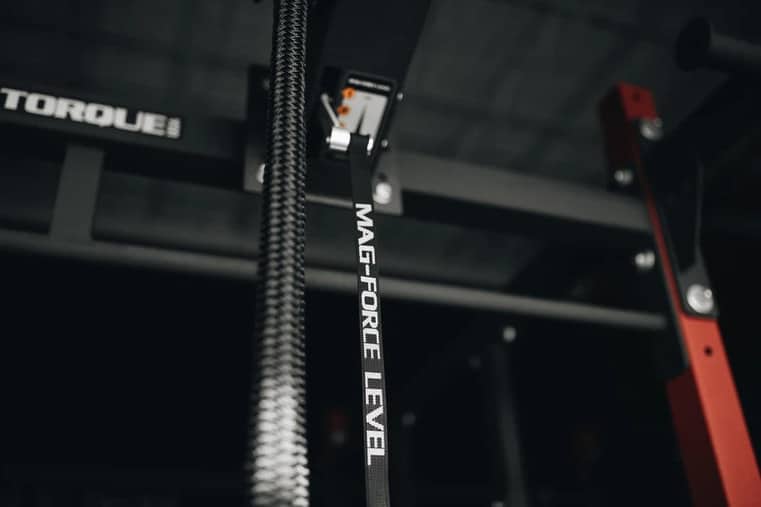 The Endless Rope will work with any height but is most compatible with mounting height over 6ft. It has a double braided Nylon and Polyester rope that is easy to clean and soft on the hands to make sure you have a fun training tool for any situation. Pulling can be done while sitting or kneeling so you can mount the Endless Rope in a space with low ceilings.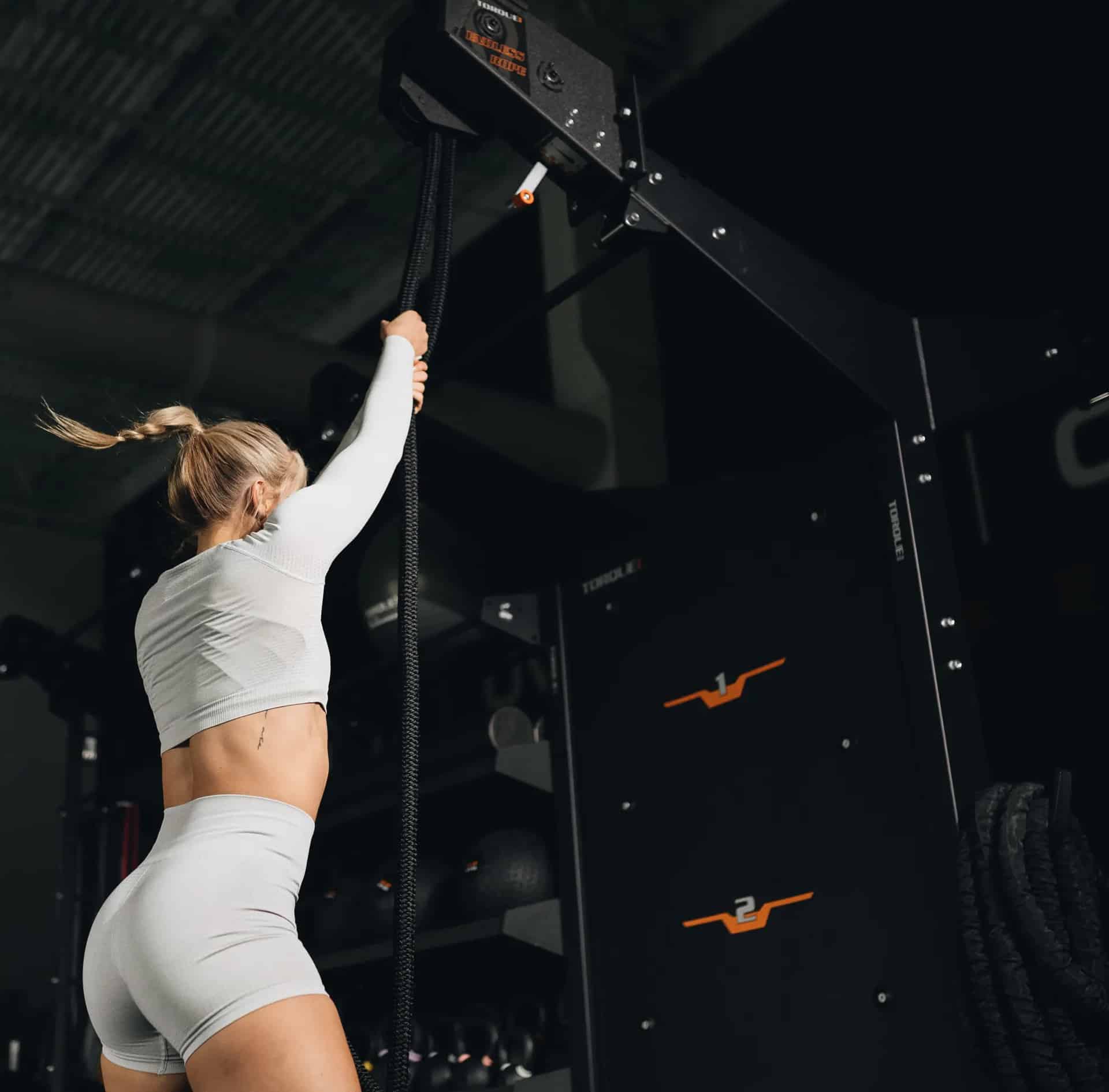 Endless Rope Trainer Review – In Summary
That's our overview of the Endless Rope Trainer.
The Endless Rope Trainer is made for any home/garage gym space and commercial space. It is the only adjustable resistance trainer using pivoting rollers on the market priced 30-45% cheaper than Torque's competitors at $1095 with free shipping. To copy traditional rope climbing, it is recommended to mount the Endless Rope Trainer at about 6ft. or higher.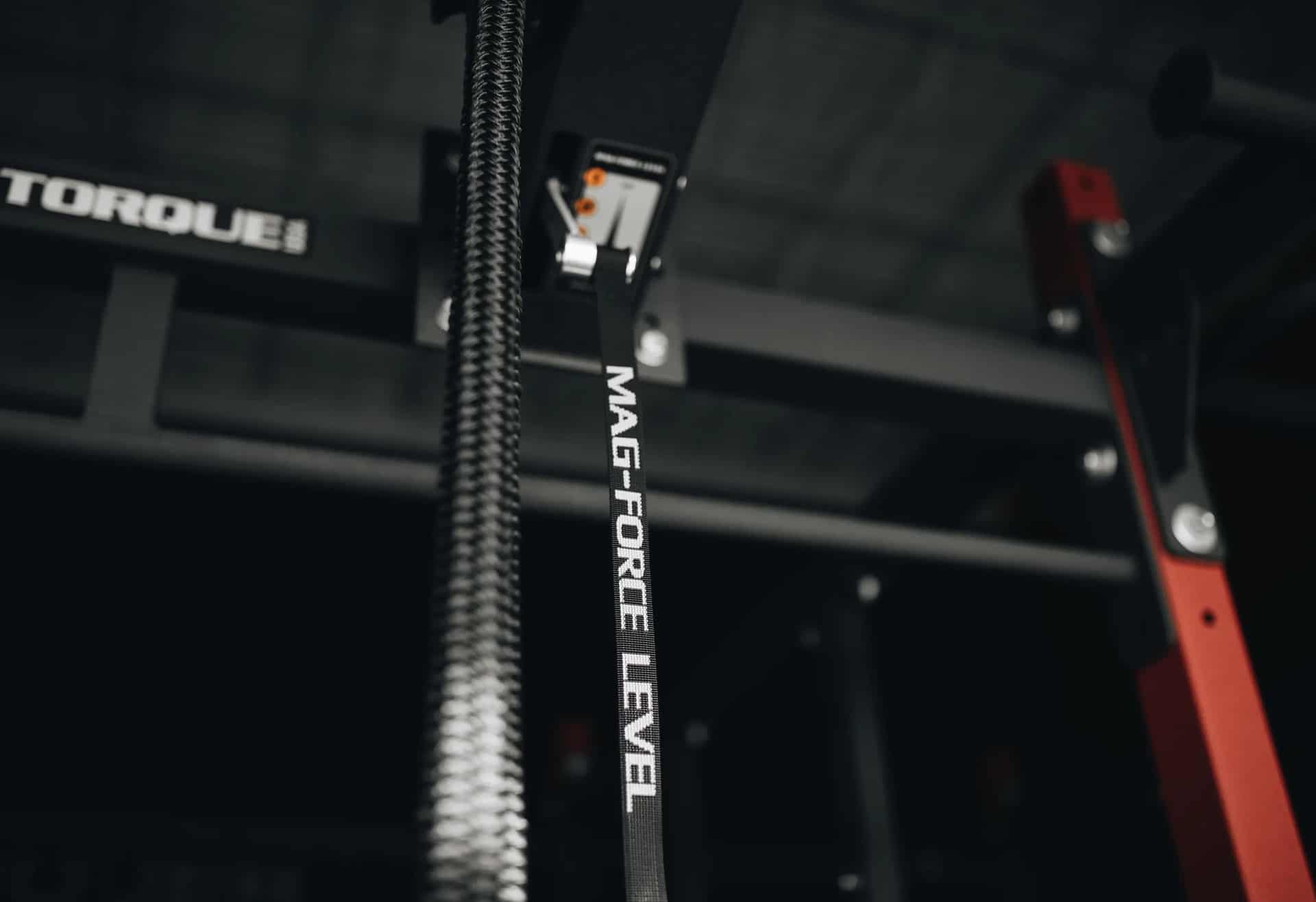 Up your rope climbing game with this new piece of equipment.
Photo Credits
Product photos on this page are property of Torque Fitness.
This website is not affiliated or associated with CrossFit, Inc. CrossFit is a registered trademark of CrossFit, Inc.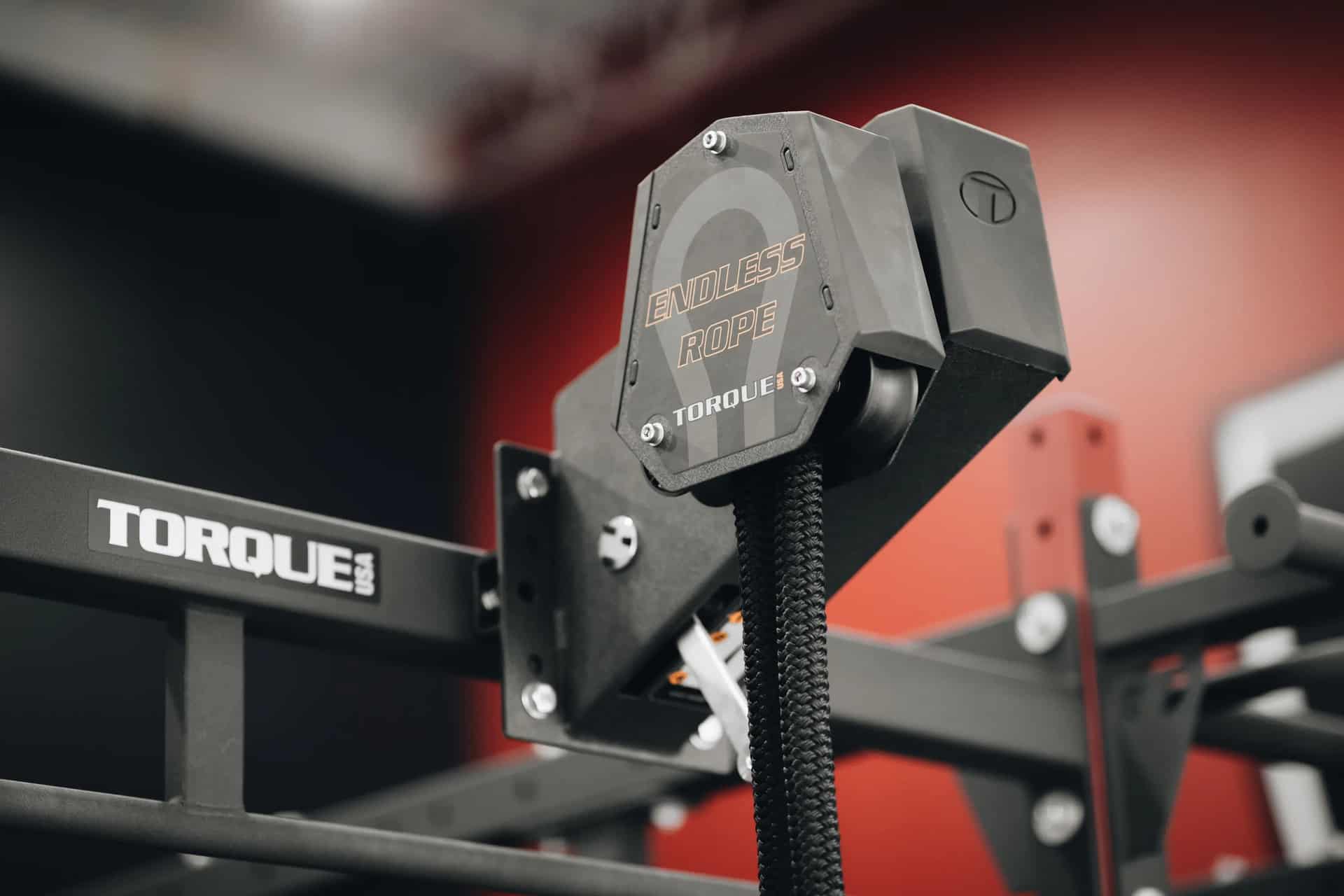 Affiliate Disclaimer
We are an affiliate of Torque Fitness and others that sell this training gear. If you buy clothing or other training gear after clicking the links in this article, we receive a small commission at no extra cost to you. This helps us to bring you in-depth information and content on these great training products.