GORUCK's Ruck Plate Carrier, or RPC, is pretty slick – a great minimalist way to add secure resistance to your workout.
But, it maxes out at a mere 30 lbs.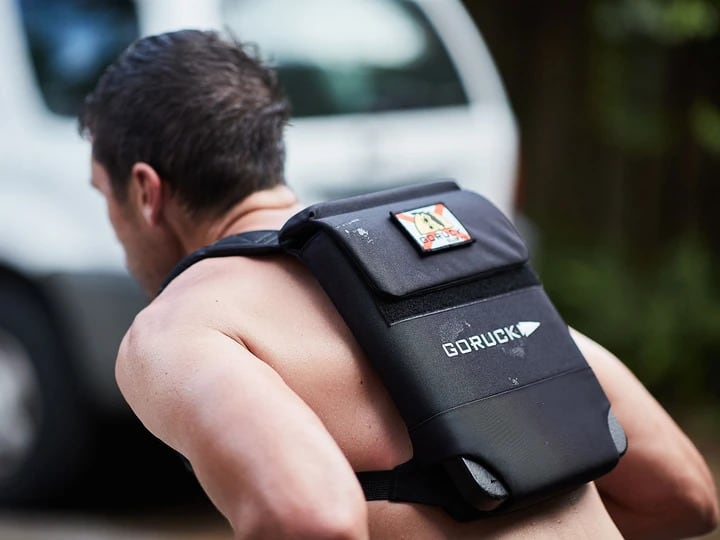 Here's a chance for all you fire-breathers to step up and get a the Ruck Plate Carrier 45 Lb.
The Ruck Plate Carrier – 45 Lb highlights ergonomic lumbar support, zero irritation when rucking shirtless, durable ballistic nylon bottom panel, and increased top lid padding. This plate carrier is an excellent addition to your workouts and improves your all-around work function and longevity.
Get on the list now – they aren't going to make an unlimited number of these:
Ruck Plate Carrier 45 Lb Pre-Order – Overview
No more friction burn. Thanks to the all-new HT Cordura on the back panel and underside of the shoulder straps, the Ruck Plate Carrier is less abrasive and doesn't irritate skin or chew up delicate apparel. In addition to the comfort it gives, this carrier's 10mm fo EVA foam padding along the bottom section of the back panel supports the natural curve of your back.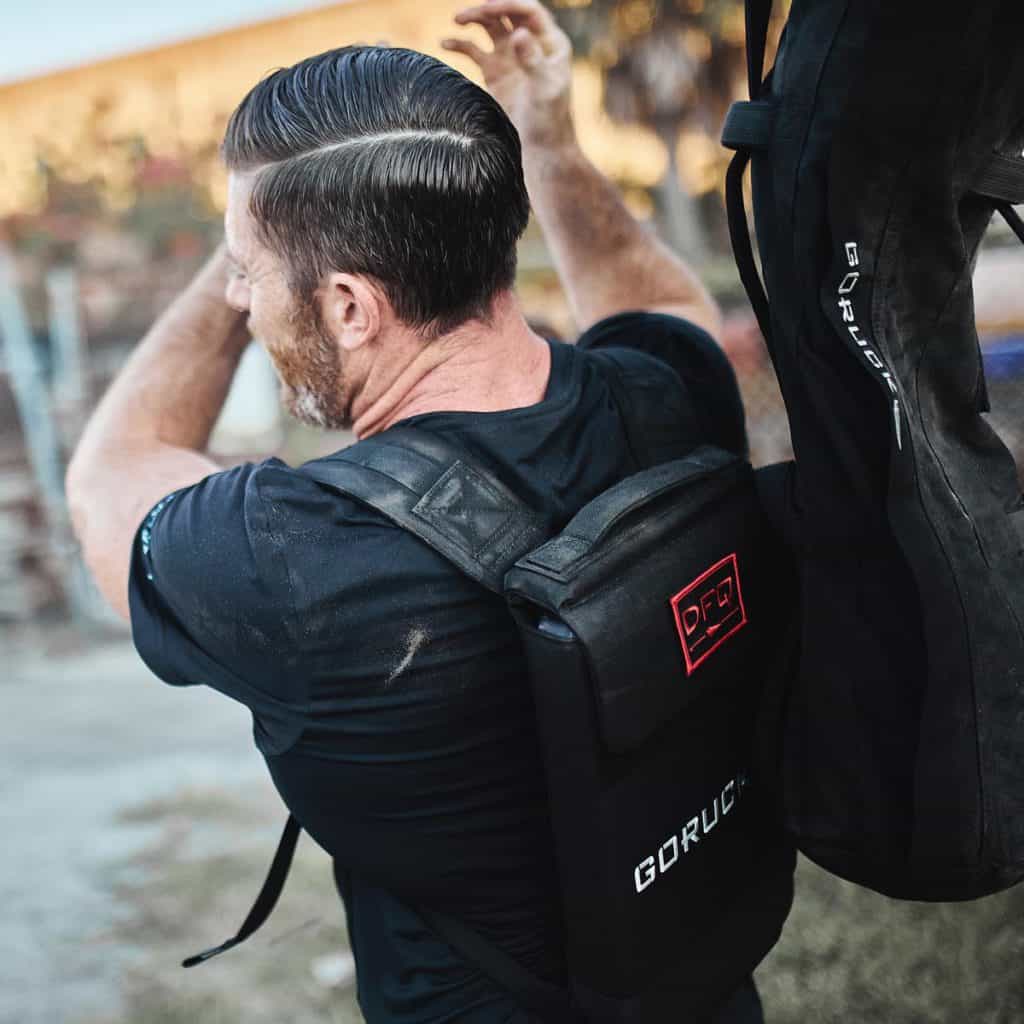 The augmented layer of 1050D Ballistic Cordura on the bottom panel secures your RPC and doesn't take an unneeded thrashing from gravity when you're smoked after a challenging workout. It is raised and guards you against irritation from seams on pants, belts, or Tough Leggings. The top lid has added foam and is now 1″ thick to render complete protection while doing Bear Crawls and burpees, especially when the included Training Sternum Strap is loosened.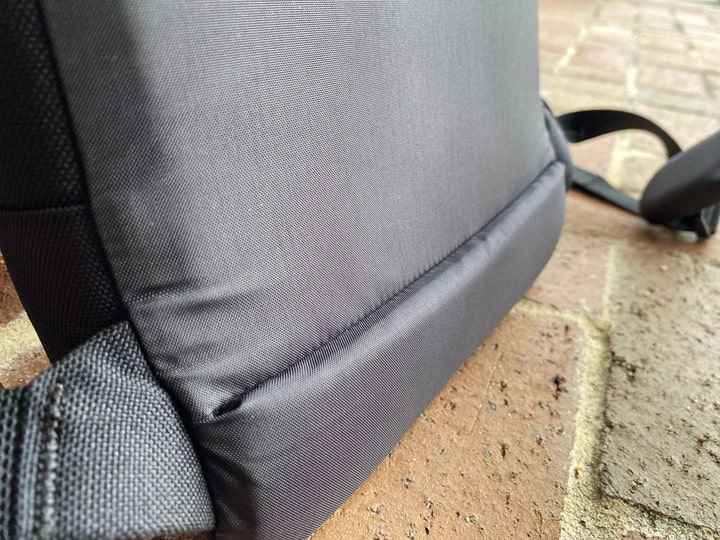 It is created to firmly hold 20 or 30 LB Ruck Plates high and tight on your back with an extra-secure hook and loop closure. This carrier includes a newly redesigned, wider, and more rigid adjustable Training Sternum Strap to disperse heavy loads better.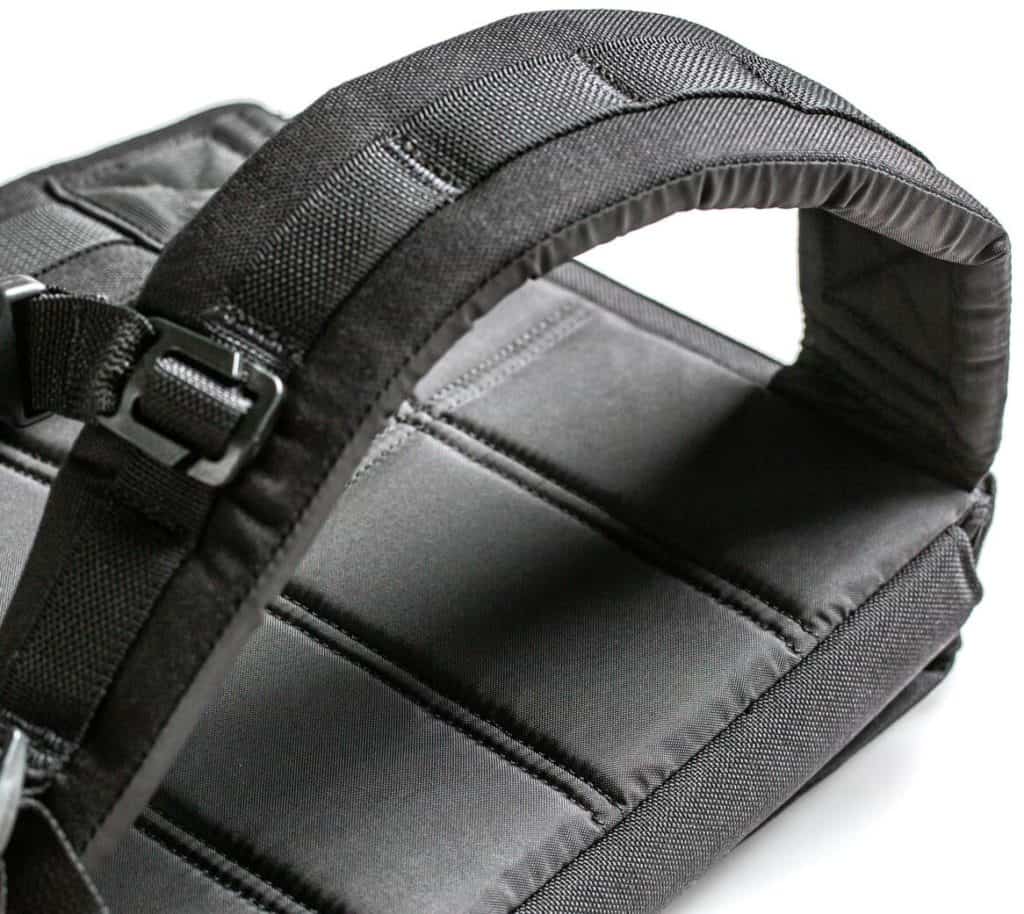 Ruck Plate Carrier 45 Lb Pre-Order Review – In Summary
Want a Ruck Plate Carrier 45 Lb? Then you better pre-order one now – this will be a very limited edition item.
The Ruck Plate Carrier houses a Ruck Plate (sold separately) and is the most streamlined and efficient way to add weight to your workouts. You can even wear it shirtless with no friction burn with the less rough fabric used on the back panel and underside of the shoulder straps. It has a minimalist design and comes with a Scars Lifetime Guarantee.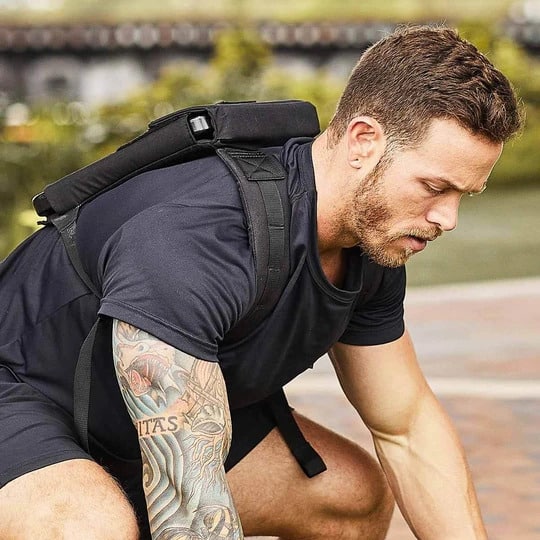 Here's a 30 Lb Ruck Plate in the regular RPC. Ain't no way you are fitting a 45lb Ruck Plate in there…
Photo Credits
Product photos on this page are property of GORUCK.
This website is not affiliated or associated with CrossFit, Inc. CrossFit is a registered trademark of CrossFit, Inc.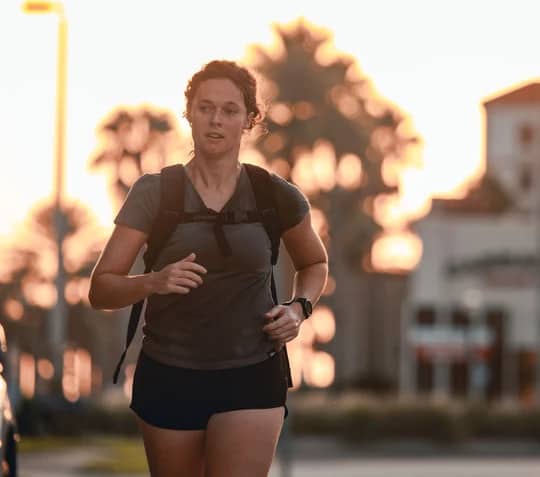 Affiliate Disclaimer
We are an affiliate of GORUCK and others that sell this training gear. If you buy clothing or other training gear after clicking the links in this article, we receive a small commission at no extra cost to you. This helps us to bring you in-depth information and content on these great training products.