Got Monster Bands? Make them even more versatile with these Rogue Band Handles for the Monster Band.
Besides maximizing the benefits of your daily band work, band handles also provide comfort when doing presses, pulls, and full-body workouts. The band handle from Rogue has a virgin rubber hand grip that stops slippage and a patent-pending interlocking element that improves the handle's rigidity and strength.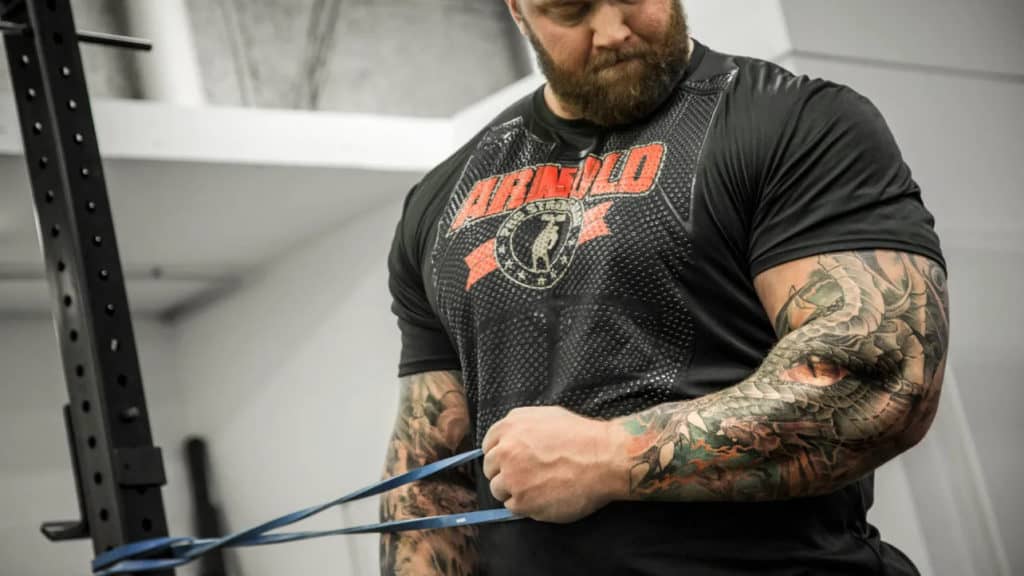 Band Handles for your Monster Bands – from Rogue: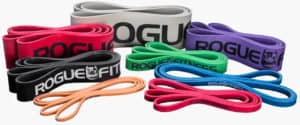 Rogue Band Handle for Monster Band – Overview
In a gym full of different equipment, resistance bands low-key provide you with several benefits that other equipments don't. Resistance bands are highly effective for athletic training due to the heightened load, irregular resistance, and instability. With just one band, you can already perform different exercises without needing to use other weights or equipment.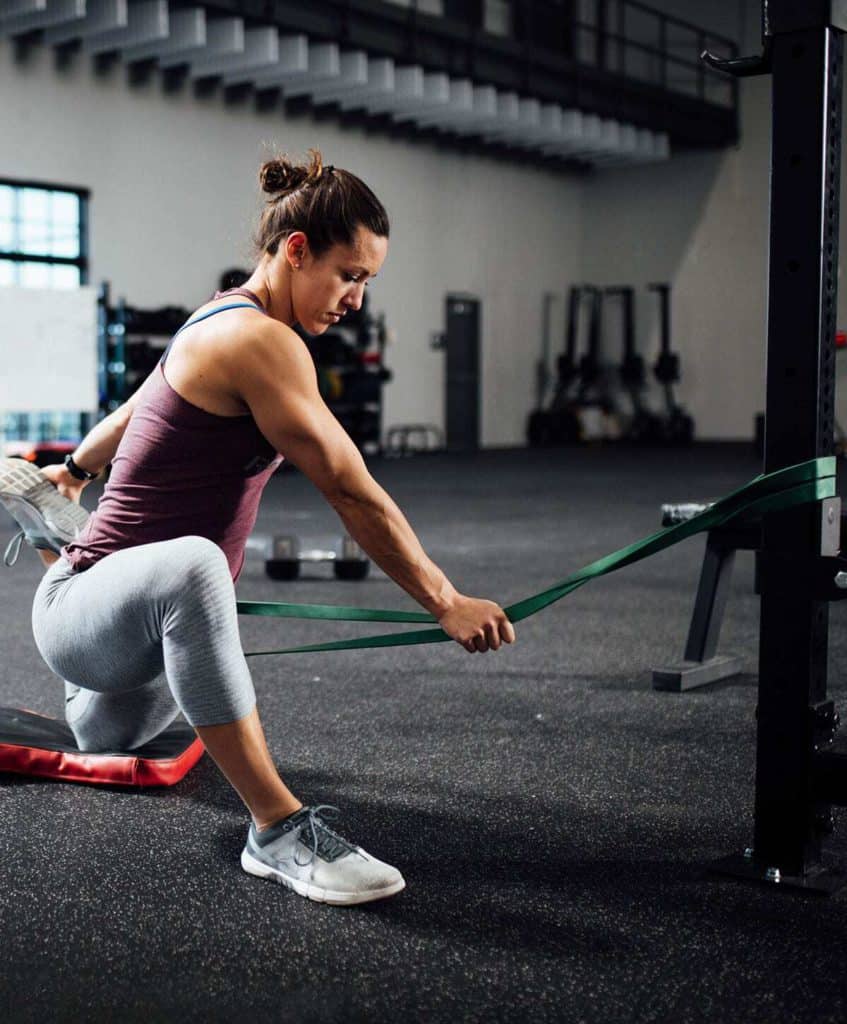 Bands are very economical, versatile, and don't take up space. They provide light to heavy resistance and can be utilized in targeted forms for different muscles that protect joints. They are also perfect when you're traveling and want to squeeze a short resistance training outdoors or in your room. When used with band handles such as the one from Rogue, see how powerful your workout can be.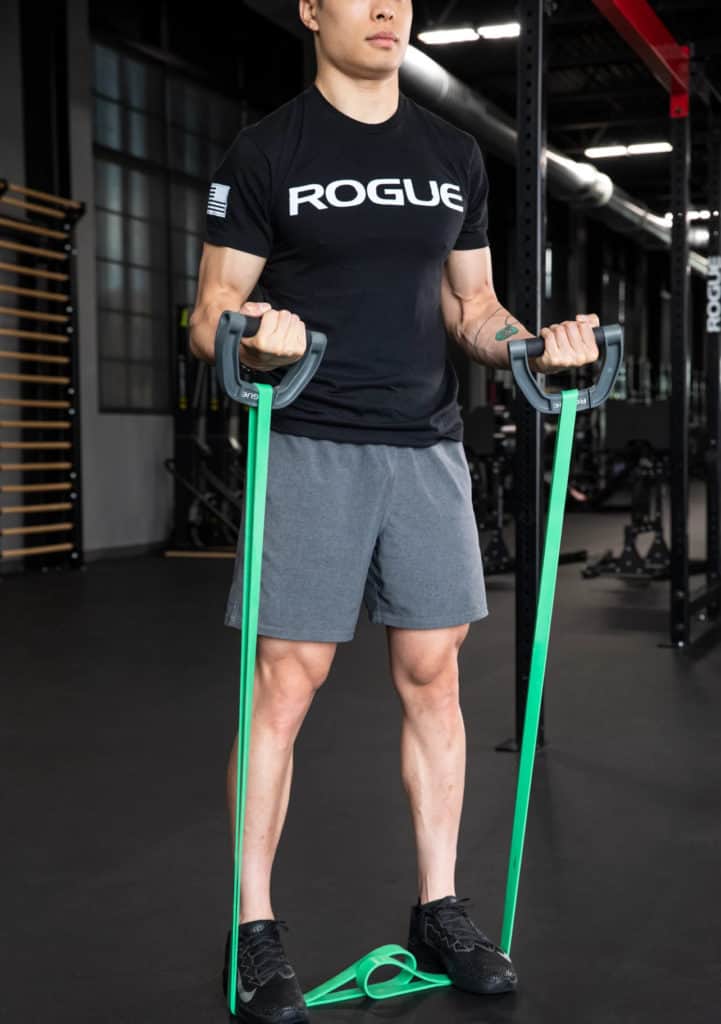 Rogue Band Handles
This specialized handle deters side torque and enhances your ergonomic comfort while doing pulling and pushing exercises by keeping the band secure and centered. Each 1.25" diameter handle employs a torsion spring with snap closure, allowing the two halves of the handle to close automatically and safely over a loaded band. This handle was co-developed with local Ohio fitness pro Tom Varga, who has over 20 years of background in the industry.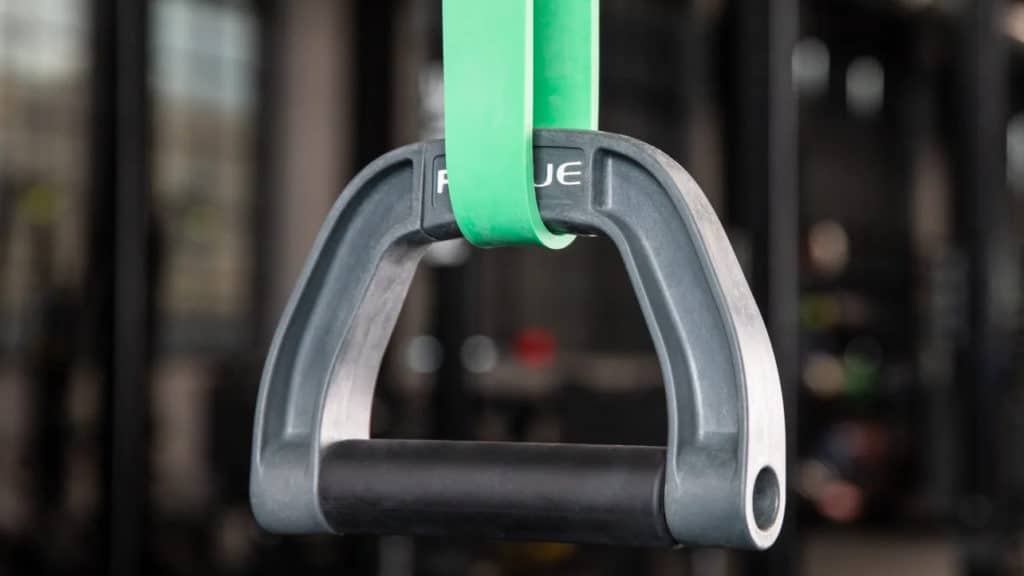 The Band Handle is made from glass-reinforced nylon resin, molded over a steel handle shaft. Instead of using both sides of a resistance band as conventional grips and cutting its tension potential in half, the Rogue Band Handle makes it easier to use the whole band, regulated with more precision and less wasted energy.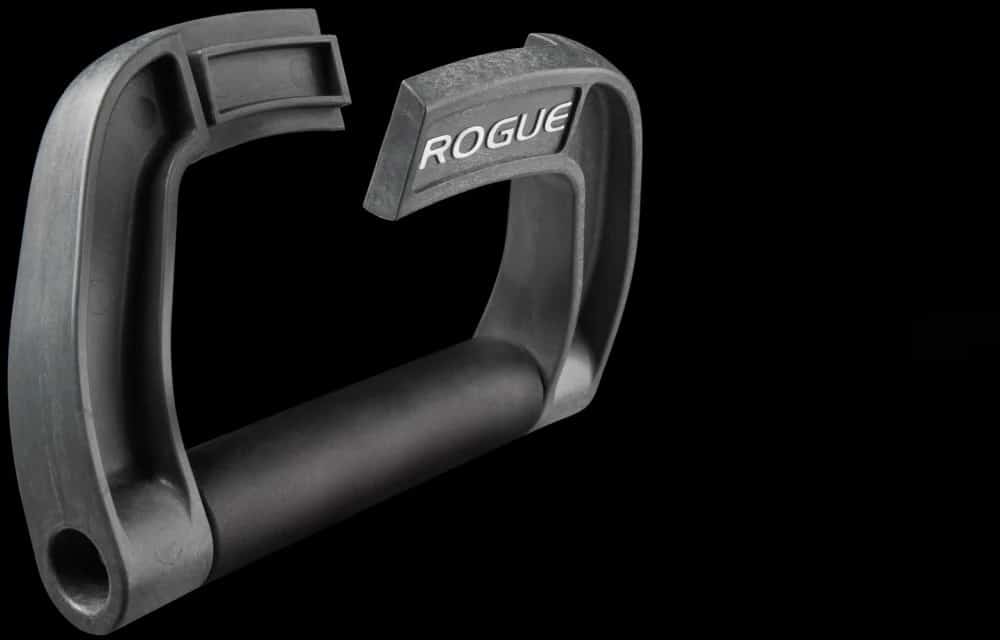 Rogue Monster Bands
Rogue Monster Bands are the versatile, go-anywhere accessory for customized resistance training, from mobility work and pull-up assistance to banded squats and bench presses. There are eight color-coded versions of the natural latex rubber stretch bands.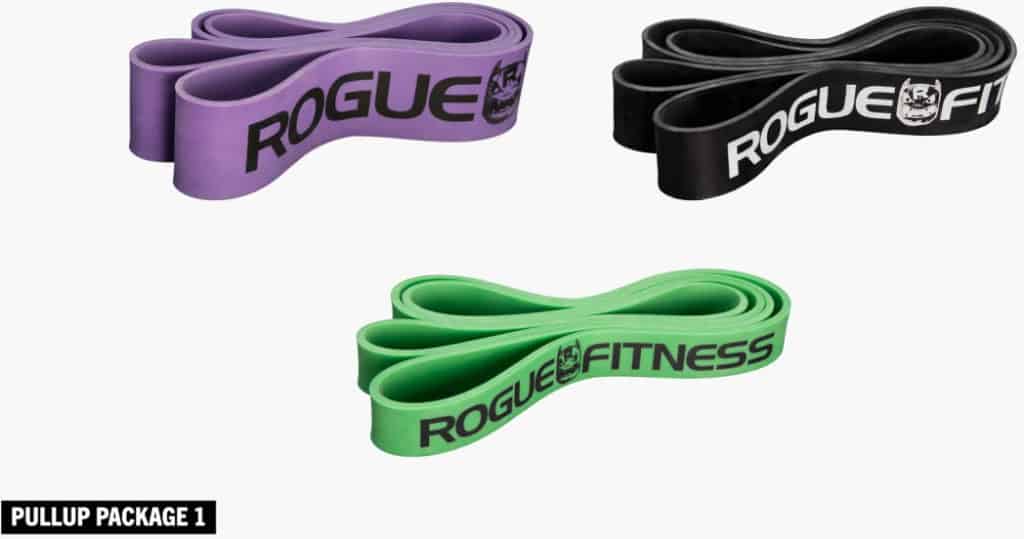 They are available to order individually, in pairs, or as part of a complete set. Each band measures 41″ in length but varies in width, thickness, and general resistance, making each band more specialized for specific types of training.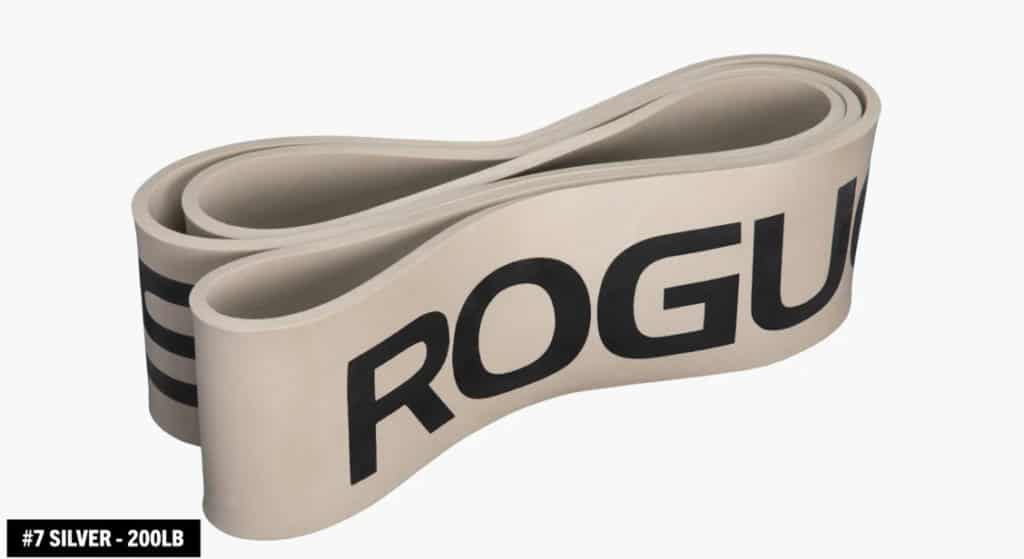 Rogue Band Handle for Monster Band – In Summary
That's our close-up look at the Rogue Band Handle for Monster Band.
The Rogue Band Handle is developed to perform with any Rogue Monster Band or comparable elastic resistance bands to help athletes boost the benefits of their day-to-day band work. It is sold as single or in pair with a patent pending interlocking design and an embossed Rogue branding.
Looking for more options? Check out these other great products:
Get a functional trainer / cable machine style workout at home with the Rogue CT-1X2 Cable Tower.
Pain when you curl or press? Get one of these New Rogue Multi Grip Bars – it will keep stress off your wrists and elbows because you can vary your grip.
More products from Rogue Fitness.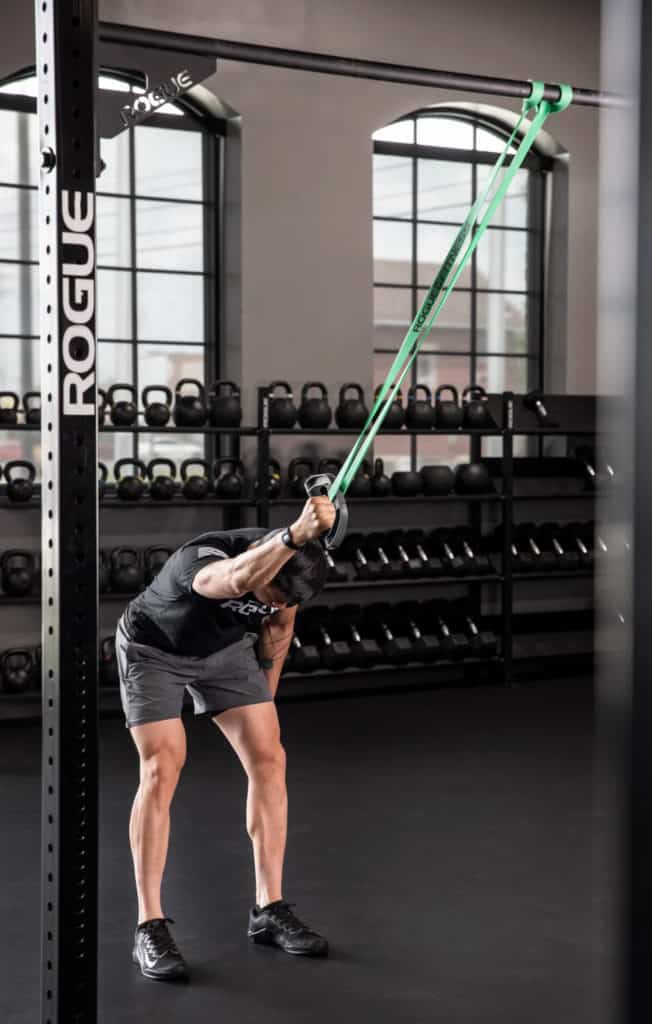 Photo Credits
Product photos on this page are property of Rogue Fitness.
This website is not affiliated or associated with CrossFit, Inc. CrossFit is a registered trademark of CrossFit, Inc.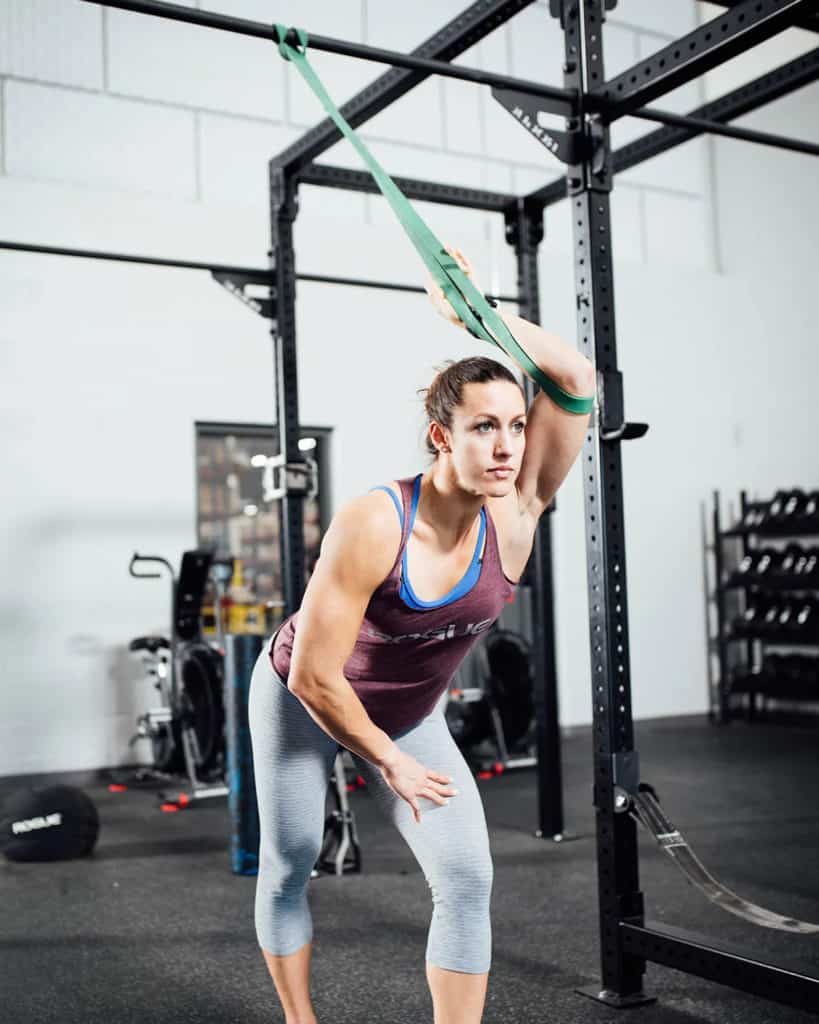 Affiliate Disclaimer
We are an affiliate of Rogue Fitness and others that sell this training gear. If you buy clothing or other training gear after clicking the links in this article, we receive a small commission at no extra cost to you. This helps us to bring you in-depth information and content on these great training products.