OOFOS makes the world's best sandals (flip-flops). I found this brand via GORUCK – they had a very time-limited OOFOS sandal branded with the GORUCK spearhead – but they are all sold out – nd have been for quite some time.
But that's OK because you can get OOFOS Sandals from Road Runner Sports.
(They don't carry the GORUCK spearhead branded version though…)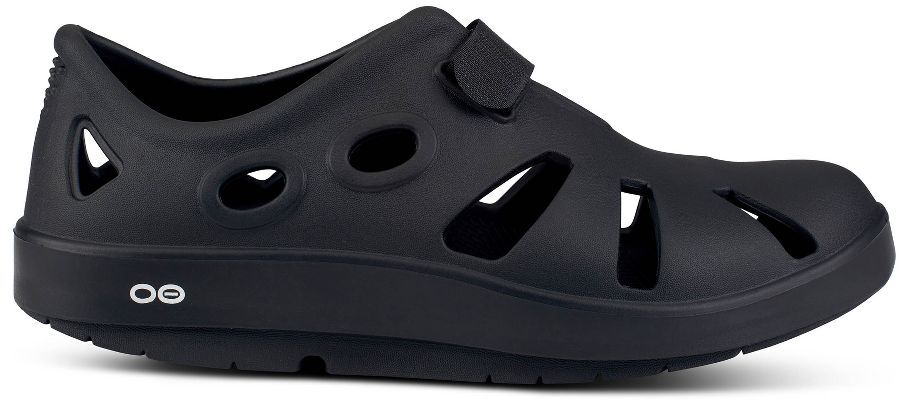 Exercise is good for the body as it helps in promoting general health. But exercise is also demanding on your joints, especially your feet and ankles. This can lead to fatigue, muscle tightness, discomfort, and soreness. To reduce pressure and demand on your feet and joints, recovery footwear is essential.
Rest those weary dogs with these OOFOS sandals and flip-flops:
OOFOS Sandals for Men – Overview
Recovery footwear can help ease fatigue, pain, and tightness and make you feel recharged. OOFOS sandals can help you with this. They are made with proprietary OOfoam™ technology that helps absorb 37% more impact than traditional foam footwear materials. The patented footbed on each sandal cradle and supports arches. When paired with OOfoam™, it lowers energy effort in the ankles by up to 47% compared to competitors' footwear.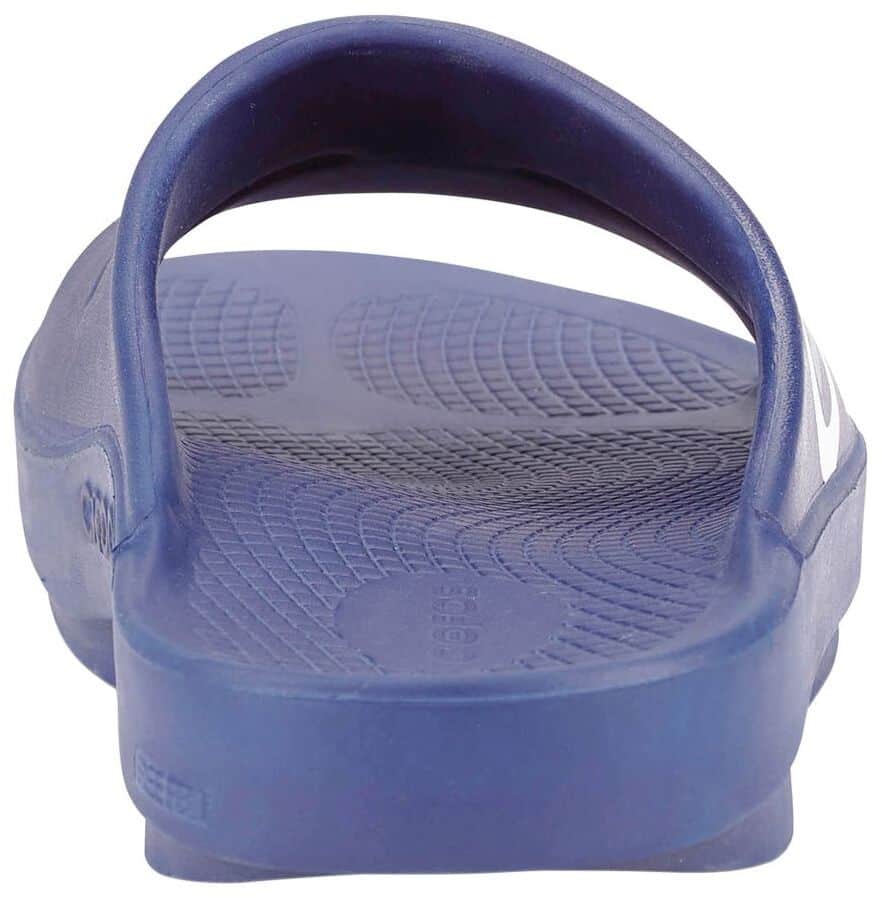 OOFOS Sandals have the perfect combination of cushion and stability. OOFOS is known for sandals, but they have grown as a brand and now also offer shoes, slippers, clogs, and boots. These sandals are incredibly comfortable, great for running, and available in different styles and colors, perfect for athletes and those who live an active lifestyle.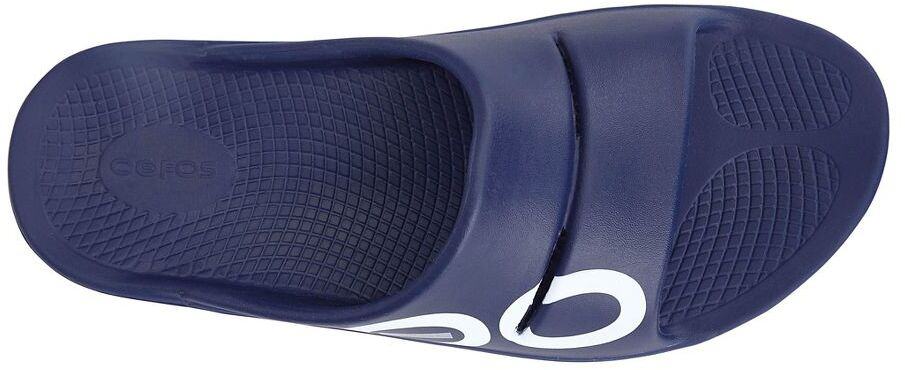 OOFOS OOriginal Sport Thong Geo
After a strenuous workout, the OOriginal Sport Thong Geo will help soothe and reinvigorate your feet so they can be ready again the next day. This sandal is so light that it floats in water and has a durable OOfoam that can hold its cushion.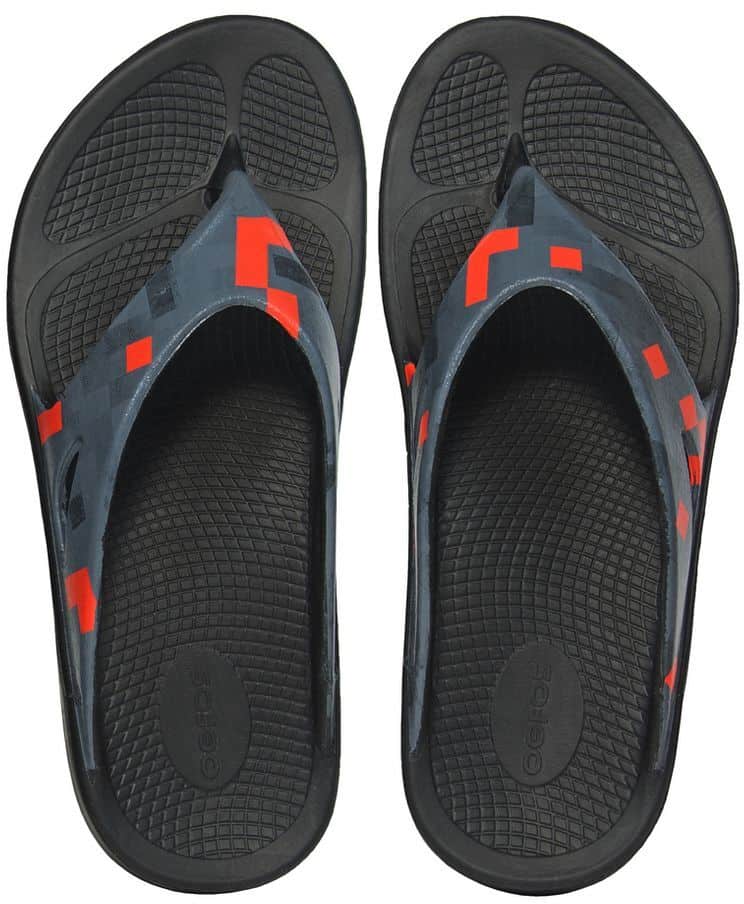 It has a biomechanically designed footbed that allows natural motion while reducing stress on sore feet, knees, and lower back. This sandal is machine washable and has a soft, conforming toe post that eliminates toe chafing.

OOFOS OOriginal Thong
The OOriginal Thong is like a foot massage that delivers instant comfort and maximum recovery in your every step. This sandal is lightweight and durable and absorbs impact for less pain and more gain fitness.

It is the perfect post-run footwear that will help you feel comfortable and rejuvenated with the unique arch support assembled into this slip-on style.

OOFOS OOahh Slide
The OOahh Slide provides cushiony comfort and recovery after working out or a long work day. It allows your feet to rest and you can count on this amazing sandal to hold up for the long haul. The OOahh Slide is water-resistant, highly durable, and machine washable, making it easy to clean.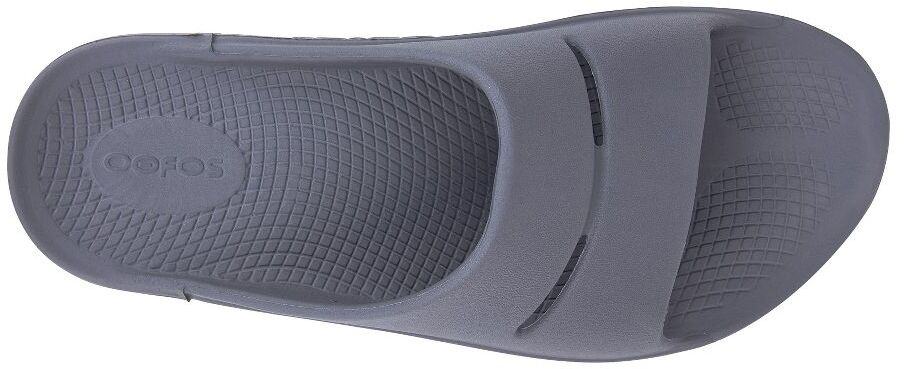 It has a supportive, customized fit from the Flexible OOfoam technology that fits the shape of your foot and absorbs more impact than the typical foam used in footwear.
OOFOS OOcandoo
The OOFOS OOcandoo is perfect for relaxing post-run, hiking, biking, or any adventure. The OOfoam™ technology promotes natural motion and absorbs 37% more impact than standard foams. With this sandal, you can take the load and stress off your knees and back and keep going.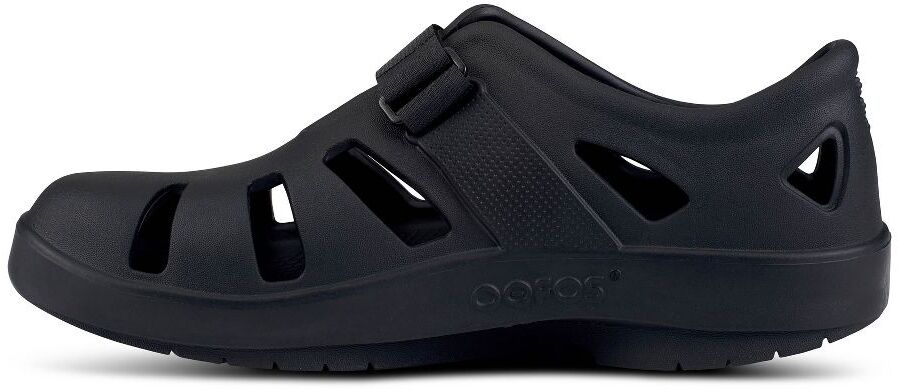 This sandal is designed to provide the support you need after a long day of adventure. The side holes efficiently drain water while a strap and heightened ankle support keep your feet secure. It is also lightweight and packable, making it perfect to bring to adventures anywhere.
OOFOS OOahh Sport
No matter the activity, the OOahh Sport is necessary for a comfortable post-workout. It reduces the stress on your feet, knees, and lower back because of its breakthrough foam technology. This sandal is ideal for the water and shower because its premiere foam is both moisture and bacteria-resistant.

You'll be able to move naturally and enjoy lots of arch support in the biomechanically designed footbed that cradles your arches and helps you do the most natural foot stride. It has a highly durable foam material that does not break down quickly.

OOFOS OOahh Sport Flex
The OOahh Sport Flex has a supportive, responsive OOfoam technology that wraps your feet in cushiony comfort. Its footbed allows your foot to move on all planes and articulate the way nature intended.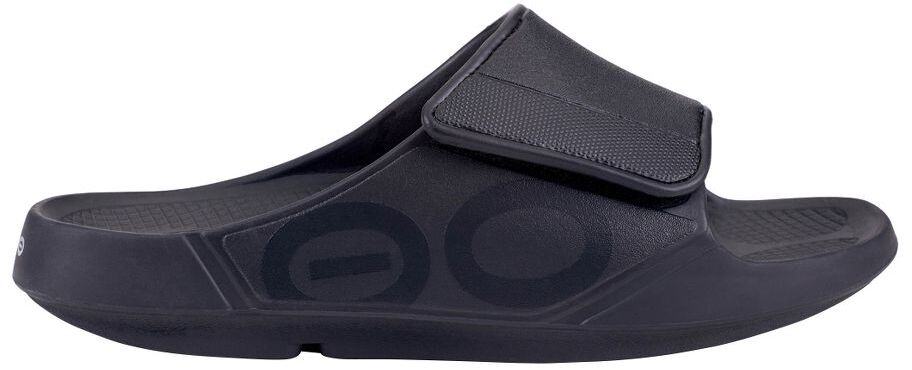 The sandal provides a customized fit with its Velcro® closure and supports the joints of your ankles, knees, hips, and lower back with its arch support. It is a recovery sandal that is shower-ready and bacteria-resistant.

OOFOS Sandals for Men – In Summary
That's our close-up look at the OOFOS Sandals for Men.
After a long run or after a long day of work, slide into one of OOFOS Sandals and experience comfort and even a decrease in muscle fatigue, tightness, pain, and soreness. These benefits are provided by OOFOS' OOFoam technology which helps protect joints, particularly around your feet and ankles. OOFOS sandals are available for men and women in different designs and colors.
Looking for more options? Check out these other great products:
Get your CrossFit on with these Women's Nike Free Metcon 4 JE – this is a special edition shoe.
How about a good Sports Bras for Running
More products from OOFOS.

Photo Credits
Product photos on this page are property of OOFOS.
This website is not affiliated or associated with CrossFit, Inc. CrossFit is a registered trademark of CrossFit, Inc.
Affiliate Disclaimer
We are an affiliate of Road Runner Sports and others that sell this training gear. If you buy clothing or other training gear after clicking the links in this article, we receive a small commission at no extra cost to you. This helps us to bring you in-depth information and content on these great training products.