Fringe Sport is shaking up the power rack business with their new Osprey Commercial Power Cage (3×3). It's an "Open Source" design – that means the plans and specifications to build one are freely available. Hopefully we'll see lots of rack accessories for this design too!
The Osprey Commercial Power Cage (3×3) is Fringe Sport's best squat rack ever made after 12 years of providing equipment to garage gyms, CrossFit boxes, professional sports teams, and more. This rack results from years of improving lives through strength and witnessing how their customers use their racks.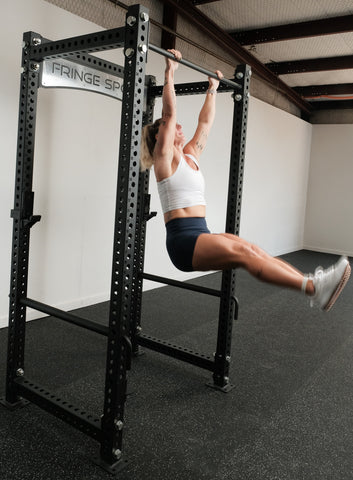 The Opsrey Commercial Power Cage – only from Fringe Sport:
Osprey Commercial Power Cage (3×3) – Overview
Unlike other squat racks that are expensive, have low flexibility, and have few attachments, the Osprey Commercial Power Cage is cut above the rest. The base Osprey cage comes in at 40% less with free shipping than most commercial options while offering the same thick steel, masterful design, structure, and weight limits that exceed all world record lifts. It is backed by Fringe Sport's double-lifetime warranty.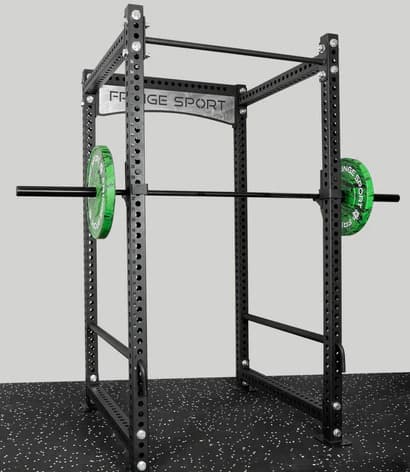 This rack is made with 11 gauge steel wrapped in a super tough powder coat and has more than ten attachments, accessories, and accouterments. Specially engineered to be expandable, the uprights and crossbeams are endlessly configurable and reconfigurable. The Osprey has a 1200-pound capacity and an upright height of 89 inches for unlimited squats, pull-ups of any kind, resistance training, benching, and more.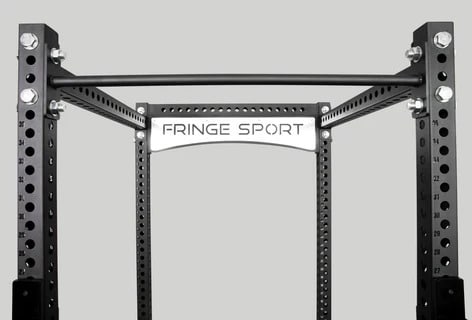 You can use different gear and accessories with a standard hole diameter of 1″ for uprights and cross members. For personal customization, you can do various configurations to make it exactly what you need. You can choose a rack depth of 30″ or 41″ and safety options like spotter's arms, pin pipe safeties, or safety straps. You can also select attachment options like the barbell holder, weight storage pegs, or a battle rope anchor.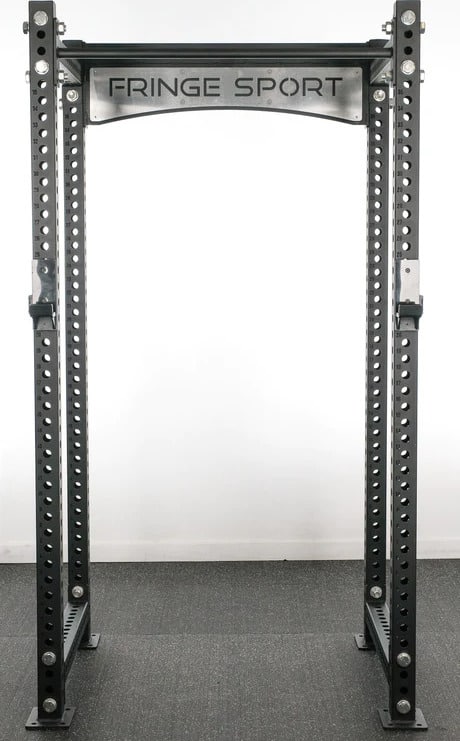 Osprey Commercial Power Cage (3×3) – In Summary
That's our close-up look at the Osprey Commercial Power Cage (3×3).
The Osprey Commercial Power Cage (3×3) is boundlessly changeable and adaptable. It is sturdy, durable, and built to change as needed, making it the perfect cage for every lifter. This rack has Fringe Sport's industry-first double-lifetime warranty.
Looking for more options? Check out these other great products:
More Power Racks from Fringe Sport and Power Racks and Squat Stands from Torque USA.
Check out the innovative garage gym equipment from Fringe Sport.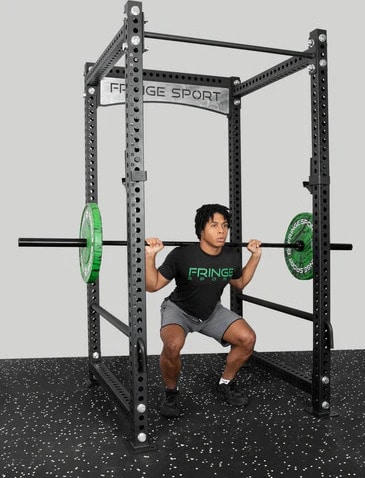 Photo Credits
Product photos on this page are property of Fringe Sport.
This website is not affiliated or associated with CrossFit, Inc. CrossFit is a registered trademark of CrossFit, Inc.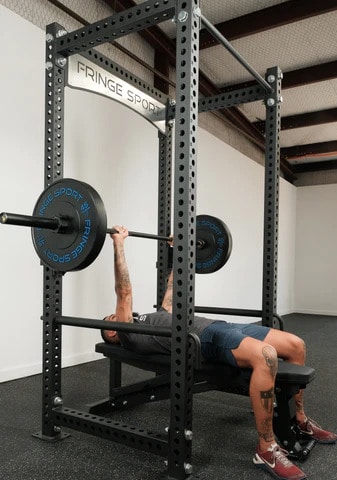 Affiliate Disclaimer
We are an affiliate of Fringe Sport and others that sell this training gear. If you buy clothing or other training gear after clicking the links in this article, we receive a small commission at no extra cost to you. This helps us to bring you in-depth information and content on these great training products.