Rogue has released the 3rd version of the
Echo Bike
. Grab one while they last!
Let's take a look at the selection of Oakley Sunglasses available from Rogue Fitness.
More than a fashion gear, a sunglass provides protection and health benefits for your eyes. It protects them from UV light, and even in cloudy weather, or you are in the snow, and water, you are also exposed in the sun, so wearing a sunglass for outdoor activities is a necessity.

Here's the styles available now from Rogue Fitness:
Oakley Sunglasses from Rogue – Overview
Oakley is hailed globally for the innovation, design, and durability of their lenses and frames. Oakley specializes in sunglasses using the latest technology with materials that transcend the harshest conditions and are designed to boost performance in different activities. And with their wide variety of sunglasses, there's always a frame for you, whether you are a professional athlete or an active person.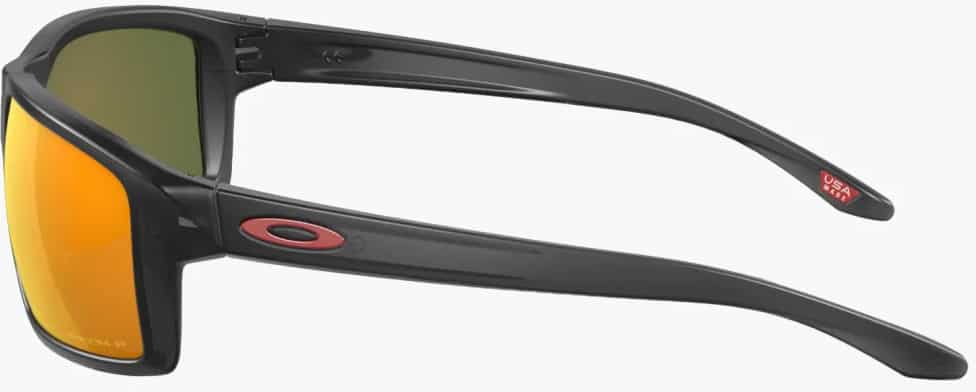 Oakley sunglasses use Prizm lens technology that helps you see more clearly and screen different light wavelengths, causing details to occur sharper, enabling the eye to see more no matter the light settings. Oakley Prizm sunglasses are essential for specific sports and activities in snowscapes, tracks, and streets.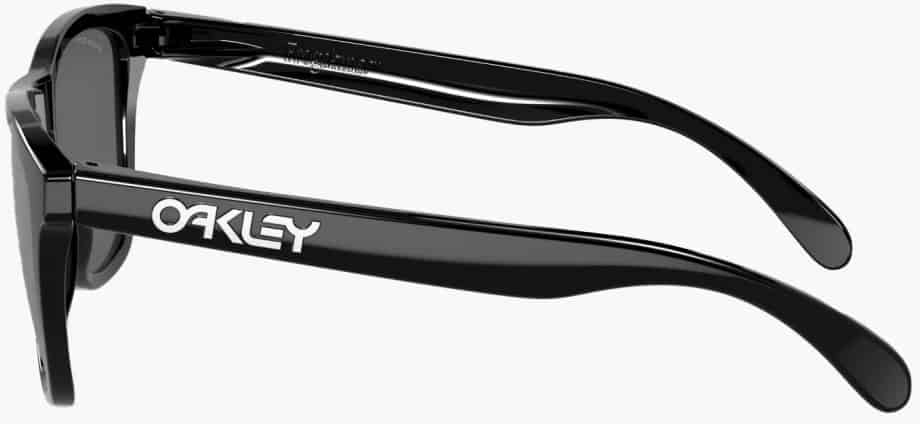 Oakley Gibston
This modern frame structure offers maximum protection packed with details that perform. The Gibston's frames are made using Oakley's patented O Matter® material. They are uniquely lightweight but durable, with a secure, three-point fit that supports optical alignment no matter how many views you're turning your head at.

It is available with Prizm™ lenses to intensify color, contrast, and detail for a better experience. The functional hat-compatible frame and temple design also deliver an improved vast periphery. The lens measures 61mm W x 38mm H, and the frame measures 131mm width x 17mm bridge height x 132mm arm length.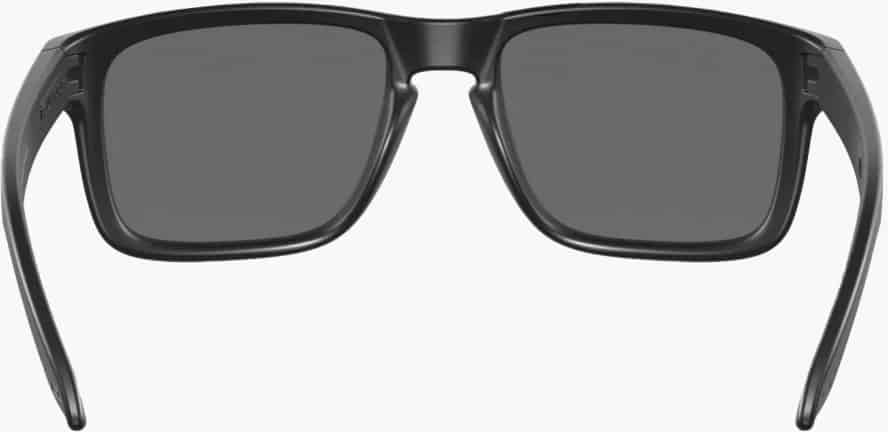 Oakley Holbrook
The Holbrook is named after a town along Route 66 in the Arizona desert and is at home on the open road, a dirt track, or halfway up a mountain. Its design integrates vintage Americana cool with the latest in modern eyewear precision and comfort.

The frame is made from a durable, lightweight O Matter® material and has six base Lens Geometry w/ HDO®. The design is accented by metal rivets and Oakley icons for equal parts of performance and style. It is available in Polarized and Iridium® options and comes in Positive Red Iridium/Matte Black.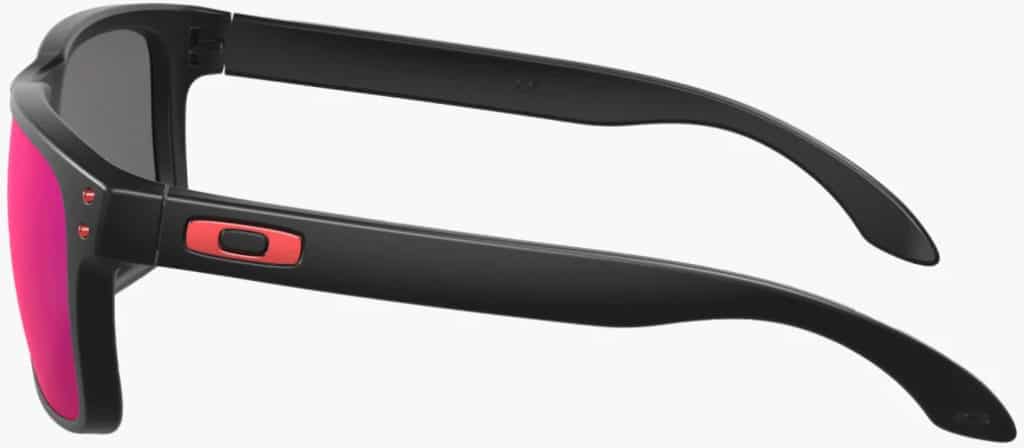 Oakley Frogskins
The Oakley Frogskins has a classic 1980s look that is back—transformed with the current in 21st-century technology. The new Oakley Frogskins are created for performance and style, from the lightweight, stress-resistant frame to the patented High Definition Optics® and complete UVA, UVB, and UVC protection.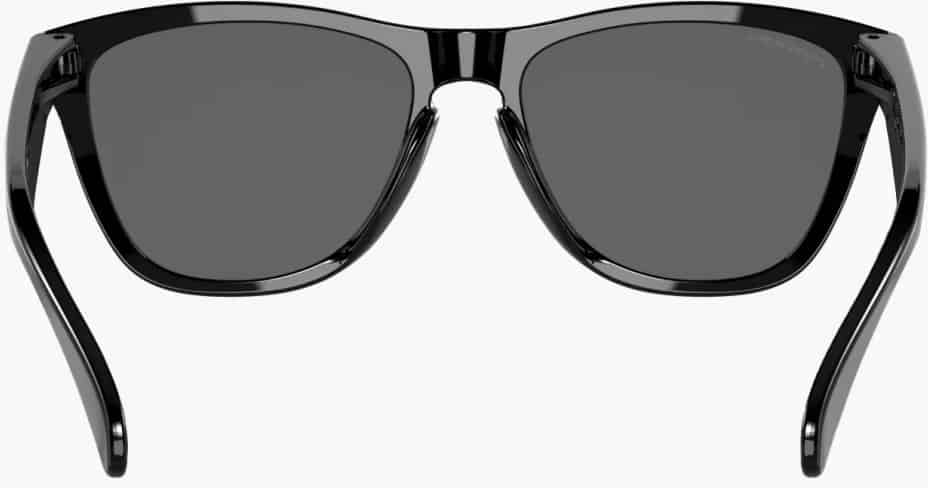 It is stress and impact-resistant and has four base lens geometry with HDO™. It protects against UVA, UVB, and UVC light and is available with Prizm™ lenses to improve color, contrast, and detail for an improved experience.

Oakley Spindrift
The Spindrift highlights a stylish round silhouette design with a lightweight O-Matter™ frame, non-slip nose pads, and molded ear socks for an enhanced grip without tangled hair. It is a well-rounded shade and is part of Oakley's Women's Sunglasses Collection.

The Spindrift is available in a Matte Black frame with a Prizm Rose Gold lens delivering 13% light transmission and enhanced color, contrast, and detail. The lens measures 52mm W x 47.2mm H, while the frame measures 131mm width x 20mm bridge height x 137mm arm length.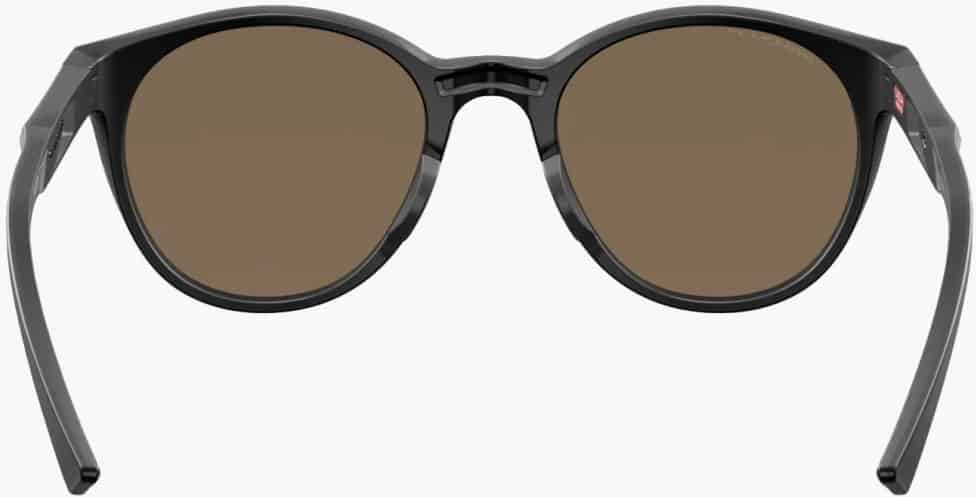 Oakley Sunglasses from Rogue – In Summary
That's our close-up look at Oakley Sunglasses from Rogue.
Leading an active lifestyle requires durable sunglass to protect your eyes and enhance your vision in any weather and condition. Oakley sunglasses are durable and use cutting-edge technology and materials that beat the most difficult situations. Get the lens and the frame suitable for you from their wide range of collections.
Looking for more options? Check out these other great products:
Rogue has much, much more – check out these Women's Clothes from Rogue and even Hats from Rogue.
More workout clothing from Rogue.

Photo Credits
Product photos on this page are property of Rogue.
This website is not affiliated or associated with CrossFit, Inc. CrossFit is a registered trademark of CrossFit, Inc.

Affiliate Disclaimer
We are an affiliate of Rogue and others that sell this training gear. If you buy clothing or other training gear after clicking the links in this article, we receive a small commission at no extra cost to you. This helps us to bring you in-depth information and content on these great training products.