Rogue has released the 3rd version of the
Echo Bike
. Grab one while they last!
Need a SOLID Oly lifter for your CrossFit workout? Here's the newest Nike Romaleos 4 colorway.
Romaleos 4 is Nike's newest version for its weightlifting shoe line and now also comes with a new colorway. This Olympic weightlifting shoe is created for weightlifters who need an excellent shoe that will endure daily abuse. The strap and upper material are changed, and let's see other improvements made to this version.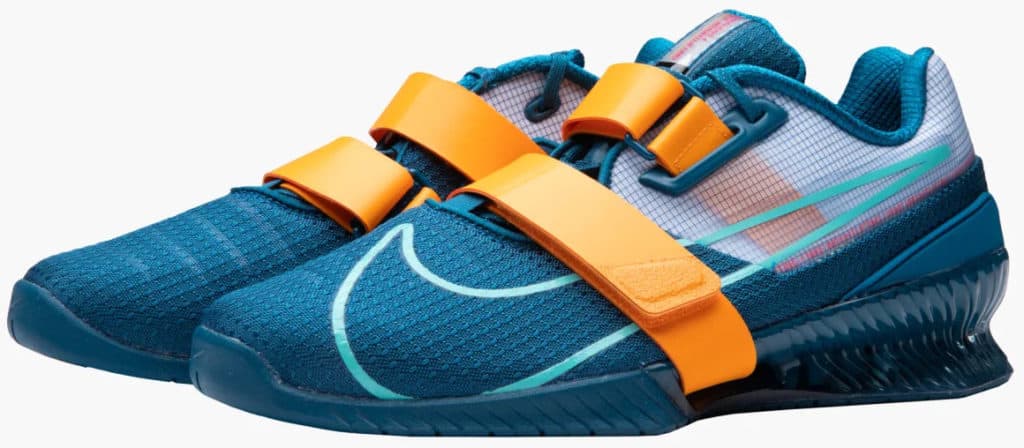 Want it? Get it from Rogue:
Nike Romaleos 4 Review – Our Review
To test this product, we got hands-on and in-depth.
Here's what we found:
Romaleos 4 is a training shoe designed for strength and stability. It highlights a supportive midsole, a wide, flat outsole, and adjustable straps at the midfoot.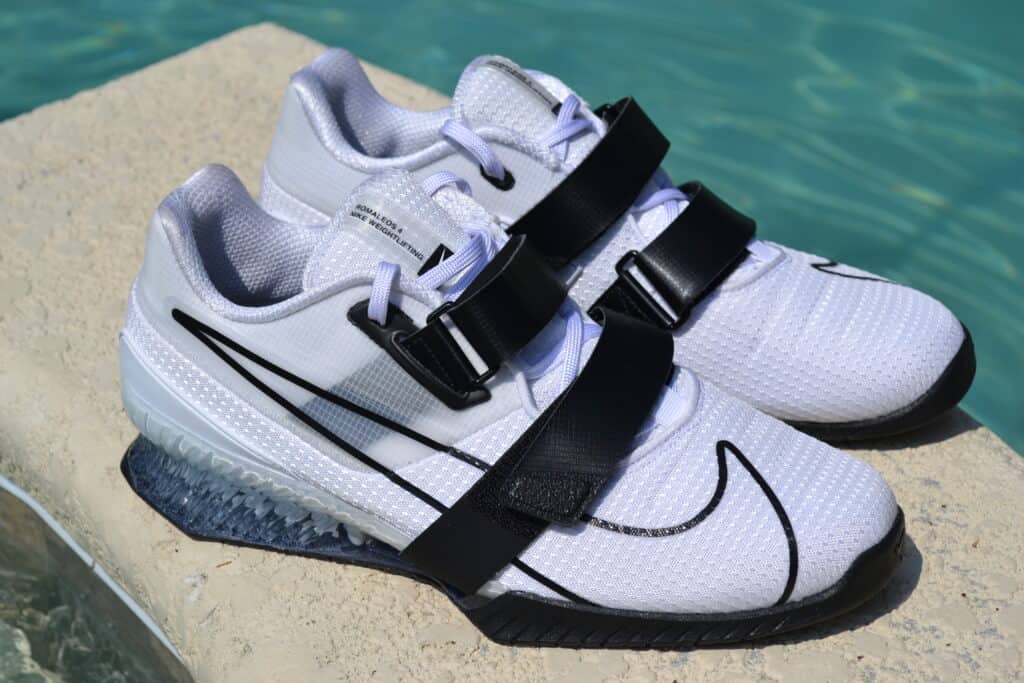 The Nike Romaleos is the most impressive squat shoe in the powerlifting world. It is heavier on the feet than in the earlier rendition, but it promotes more power in lifting and squatting.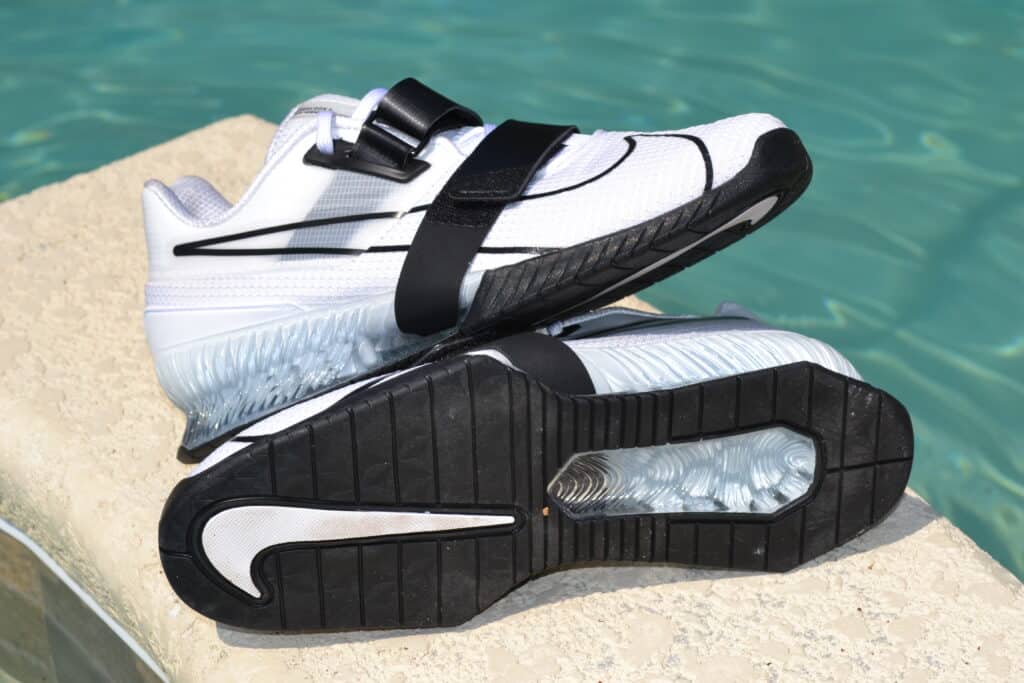 A wide heel forms a stable base for heavy lifts, while its rubber tread delivers durable traction to meet the needs of your sport. It offers pain-free training and brings better overall comfort.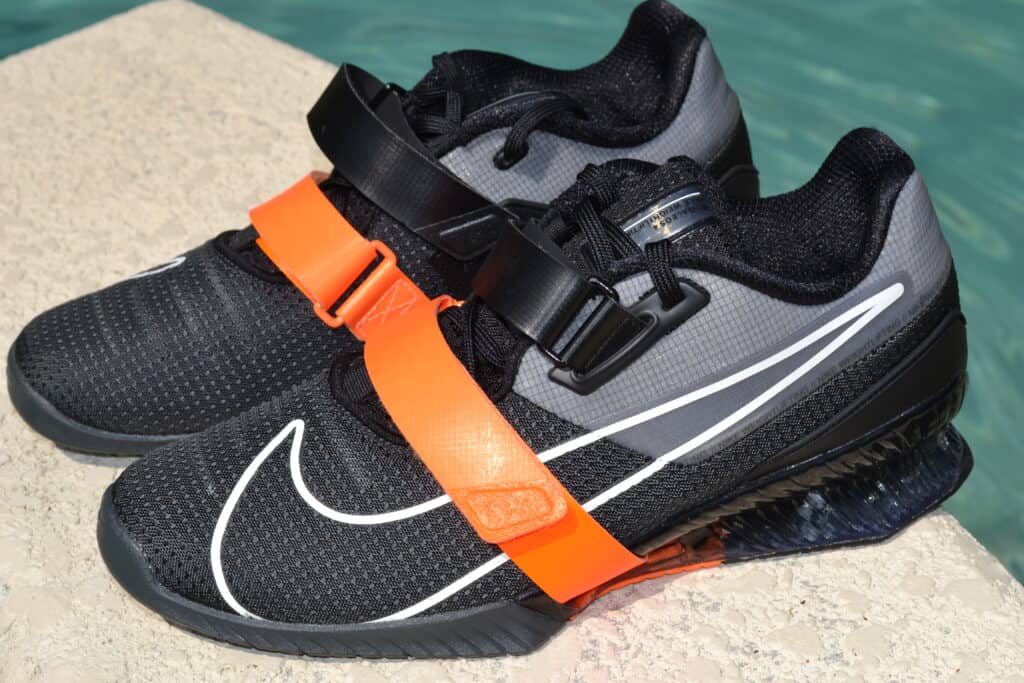 The Nike Romaleos 4 is probably the most solid Oly lifter for 2022. But, it's also the NOISIEST. It's a loud shoe. It's also quite expensive.
Want to find out more? Check out our hands-on, in-depth Nike Romaleos 4 review.
Nike Romaleos 4 New Color – Overview
The Nike Romaleos 4 is a next-level Olympic weightlifting shoe honed for efficient power transfer, supreme stability, and a lockdown fit. It has an updated design that features a supportive midsole and a broad, flat outsole, with adjustable straps over the laces at the midfoot to fasten the foot during high-intensity workouts.
The Romaleos 4 has a heavier body than its predecessor by nearly four ounces. The durable thin leather upper is replaced with a woven fabric that holds up well while still being flexible. The massive heel-to-toe drop lessens the ankle flexion needed at the bottom of a lift and, combined with the rigid midsole, allows greater explosiveness off the ground.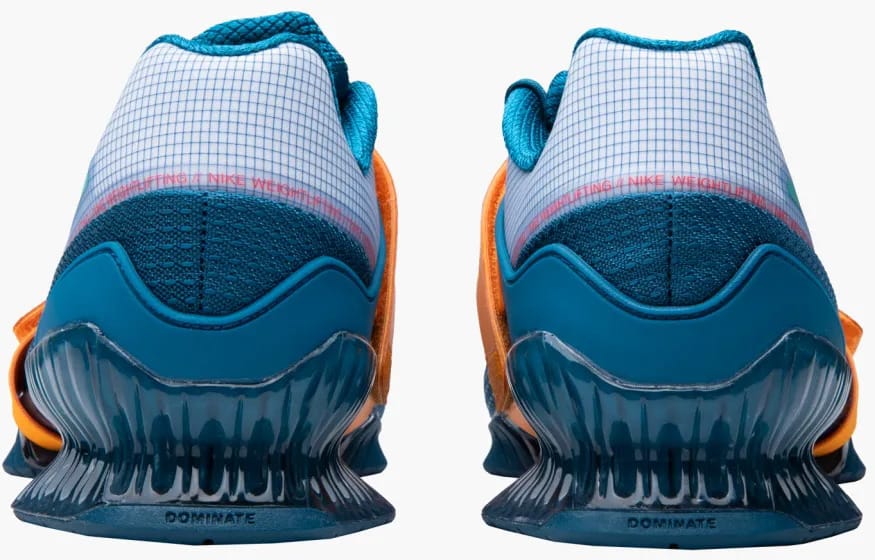 The TPU midsole wraps a larger area with a higher density. This helps to deliver a more stable receiving position in the Olympic lifts and a more grounded sensation during squats and pulls. The wide heel of the Romaleos 4 also forms a more sturdy foundation for heavy lifts, while the durable rubber treads provide great traction.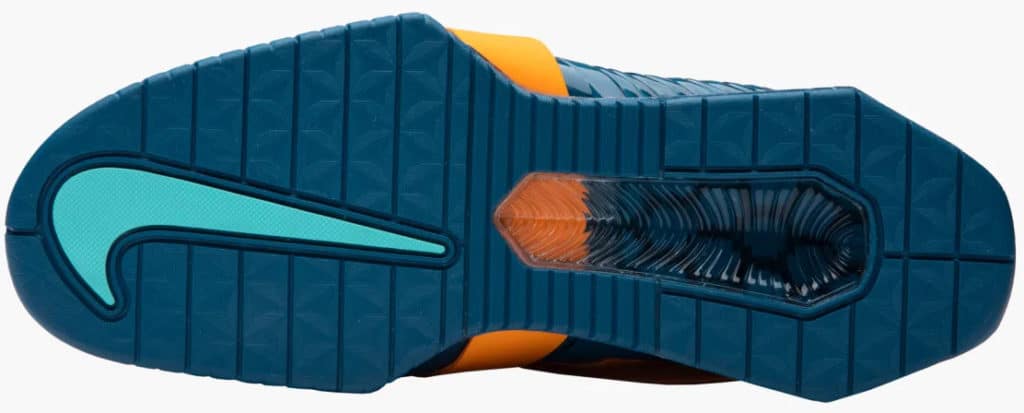 Nike Romaleos 4 New Color – In Summary
That's our close-up look at the Nike Romaleos 4 New Color.
Romaleos 4 is a solid and stable weightlifting shoe constructed to improve performance, stability, and comfort. It is designed primarily to help boost the performance of competitive weightlifters. The shoe has an effective heel height of 20mm for extra squat depth while lessening the risk of injury.
Looking for more options? Check out these other great products:
Reebok also has the Legacy Lifter II Weightlifting Shoes for Women – it's an excellent, but expensive, Oly lifter.
For a cheaper option – look at the Nike Savaleos Weightlifting.
More CrossFit shoes.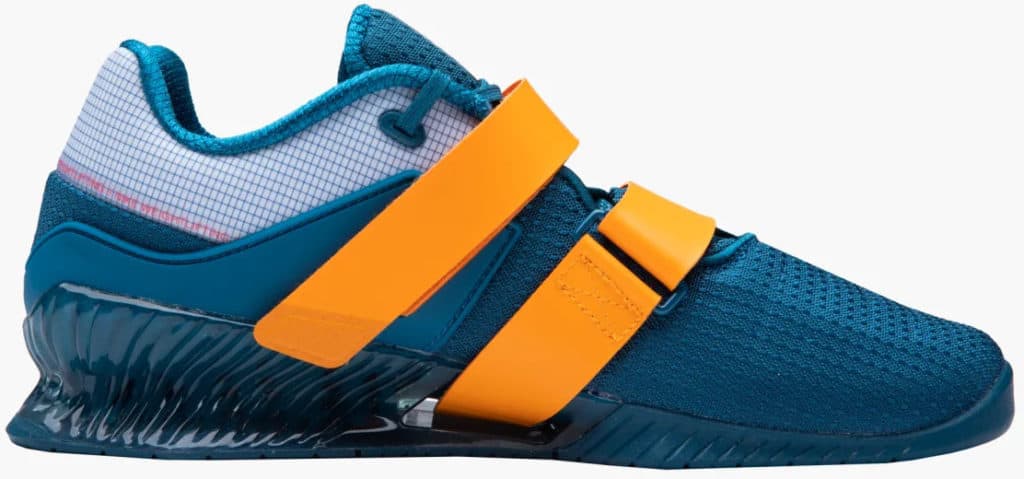 Photo Credits
Product photos on this page are property of Rogue.
This website is not affiliated or associated with CrossFit, Inc. CrossFit is a registered trademark of CrossFit, Inc.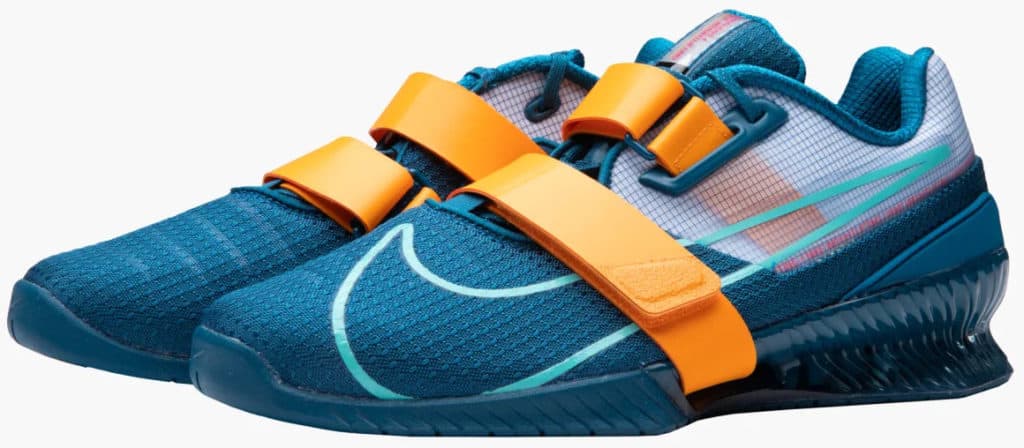 Affiliate Disclaimer
We are an affiliate of Rogue and others that sell this training gear. If you buy clothing or other training gear after clicking the links in this article, we receive a small commission at no extra cost to you. This helps us to bring you in-depth information and content on these great training products.