Torque Fitness has a new version of their TANK M1 Push Sled. This version is a little more cost effective as compared to the original TANK M1 – but is still packed with tons of features.
The Torque Fitness TANK M1 Push Sled is the newest weight sled that utilizes magnetic resistance rather than weight plates and friction, providing a solid home gym workout. It is a versatile piece of equipment designed specifically for home gyms. It is exceptionally well-built, quieter than other sleds, provides an excellent conditioning workout, and is very space-efficient.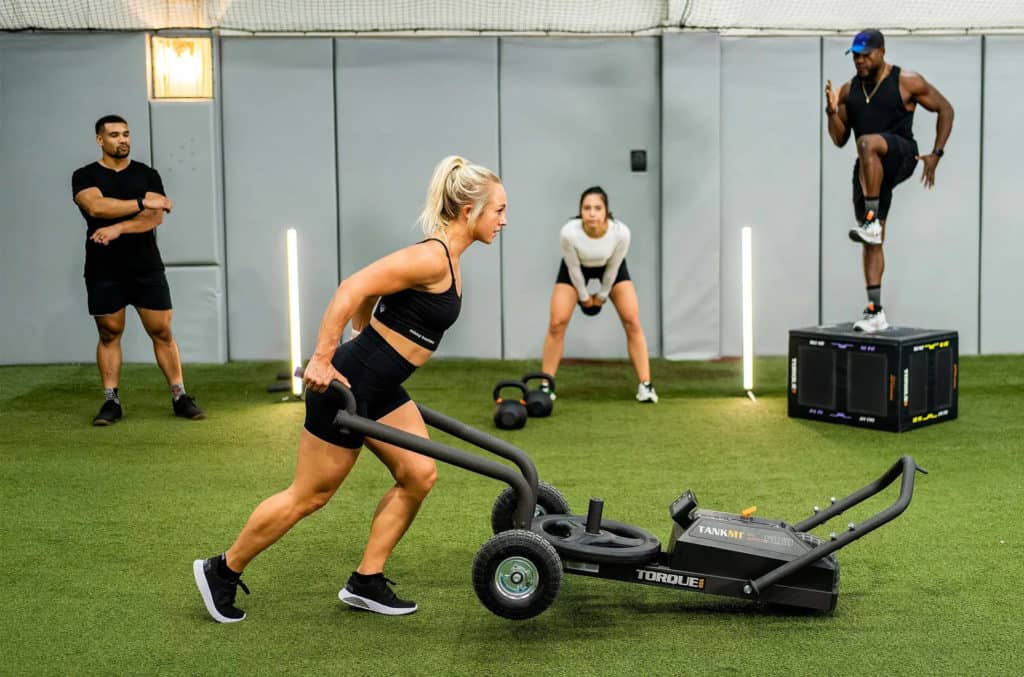 The new and improved TANK M1 Push Sled, from Torque Fitness: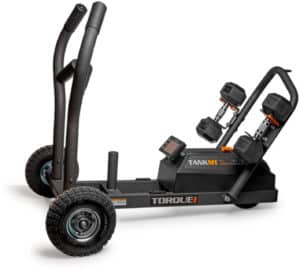 TANK™ M1 Push Sled (Gray)
Whether you're new to fitness, a trained pro, or rehabbing an injury, the TANK is beneficial for everybody. With variable resistance levels, you can tailor the TANK to match your workout needs from warmup to cooldown and anything in between.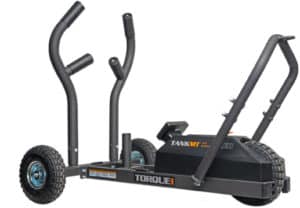 TANK™ M1 Push Sled (Gray)
Also available from Rogue Fitness (this is the same model). Because TANK trains for deceleration, HIIT, and general conditioning while still being gentle on joints, almost every individual can profit from training on Torque's premier workout sled.
TANK M1 Push Sled – Overview
The TANK M1 allows you to crush cardio boredom, build explosive muscles, and improve your overall training. The TANK can be pushed, pulled, towed, or used as a stationary implement. It has the same challenging technology you know and love but now comes with real-time training data and improved qualities for next-level training sessions.
It also has a new optional console that delivers real-time training data, adds traction and functionality for training on the go with the Dumbbell Cradle Attachment, and boosts your training options with the enhanced three-position Tow Loop. With all the new features, the TANK still has the original features, such as easily removable handles, compact design, and adjustable resistance levels.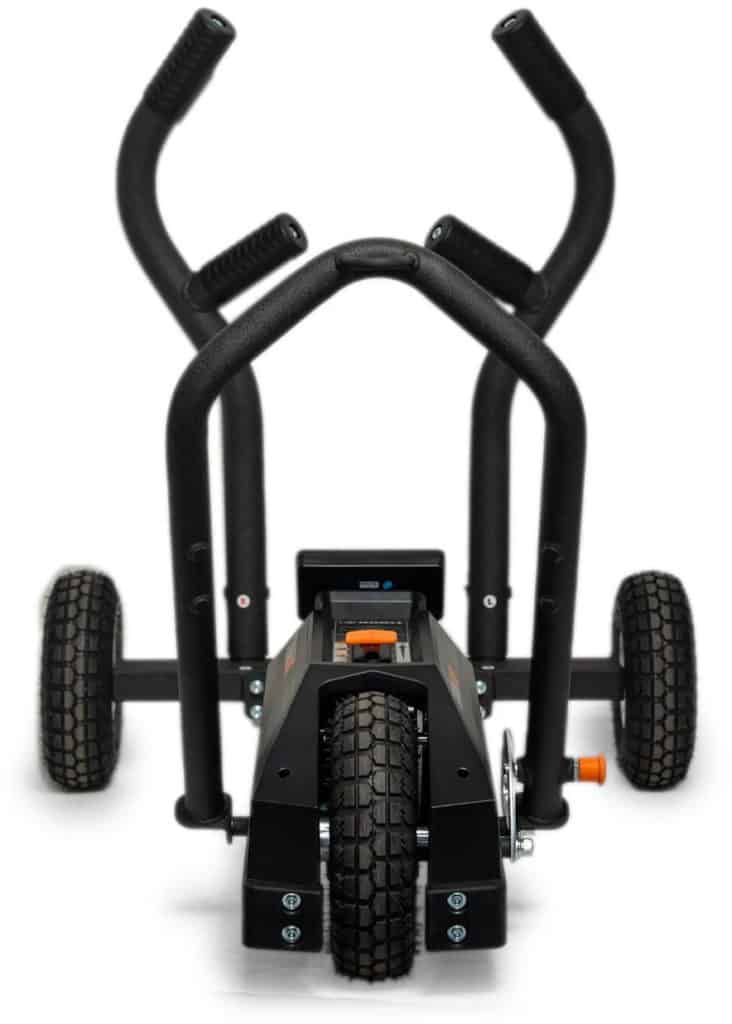 The TANK has three training levels—Speed Power, Acceleration Power, and Explosive Power—the faster you push, the harder it gets. You can use the console with your four friends to measure and improve your individual or group training sessions with the TANK's optional custom display that shows data on calories, distance, watts, time, and Push Force Energy™. It has an optional dumbbell cradle kit for added traction for towing movements and for taking your dumbbell workouts on the go.
This attachment holds one pair of dumbbells up to 20 lbs. The TANK also has an improved three-position Tow Loop Bar that provides more traction to reduce pressure on the front wheel and makes more training options. Another excellent feature of the TANK is the all-surface design that allows it to be used on different surfaces indoors and outdoors.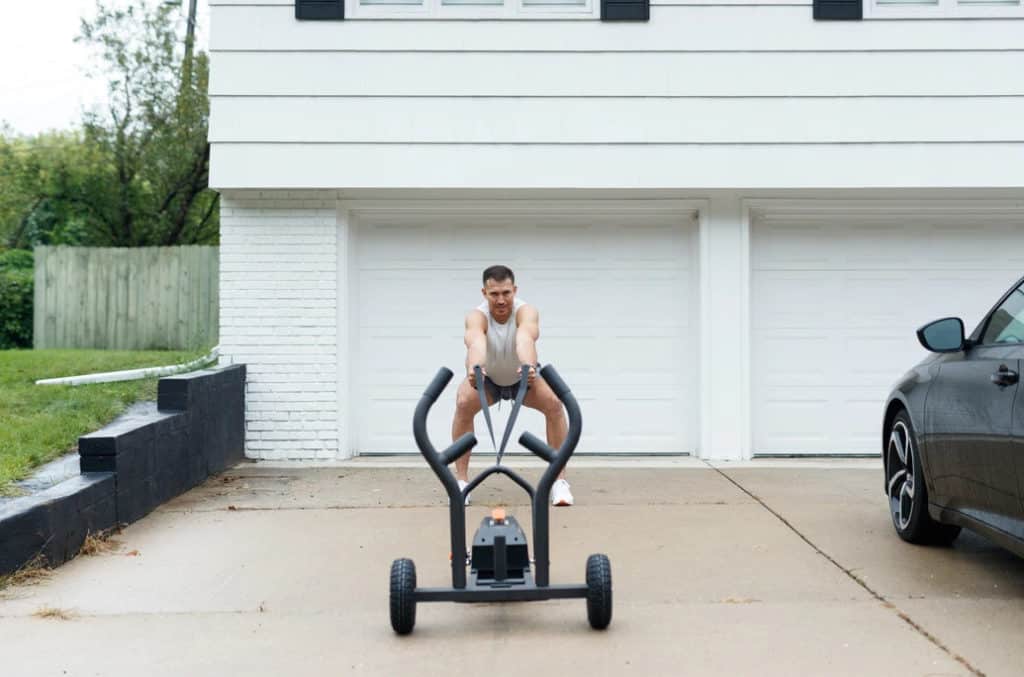 Its rubber-treaded tires are non-marking and will provide traction on different surfaces. The Wheel Barrow Handle attachments increase training versatility by just swapping your standard TANK handles out mid-workout for new movement options.
An early morning workout without bothering neighbors is made possible with the silent wheels of the TANK, and with its Wall-Mounted Storage System, you get to save more space and increase training functionality.
The TANK M1 has removable Performance Handles that make it easier to store and transport with custom molded grips on high and mid-handle positions. It comes with a ten-year warranty for the frame and welds, one year for parts and finishes, and 90 days for grips and optional accessories.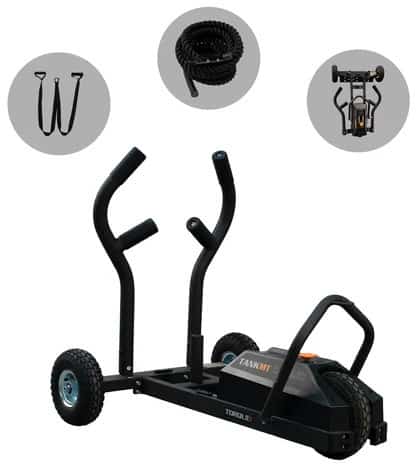 TANK M1 Push Sled – In Summary
That's our close-up look at the TANK M1 Push Sled.
The TANK is controlled by magnetic resistance, unlike friction sleds or prowlers. This means you no longer have to change the weight for different users. The new M1 has a console option, a dumbbell cradle option, and an improved three-position tow loop bar. It is an all-surface fitness sled made to be used on various outdoor surfaces, from grass fields to turf tracks, under all weather conditions, without the worry of damaging the equipment.
Looking for more options? Check out these other great products:
Check out the full line of Torque Fitness Tanks Push Sleds.
Diversify your training methods with a functional trainer (a kind of cable machine) – the F-9 Fold-Away Functional Trainer from Torque Fitness is great for the garage gym.
More products from Torque Fitness.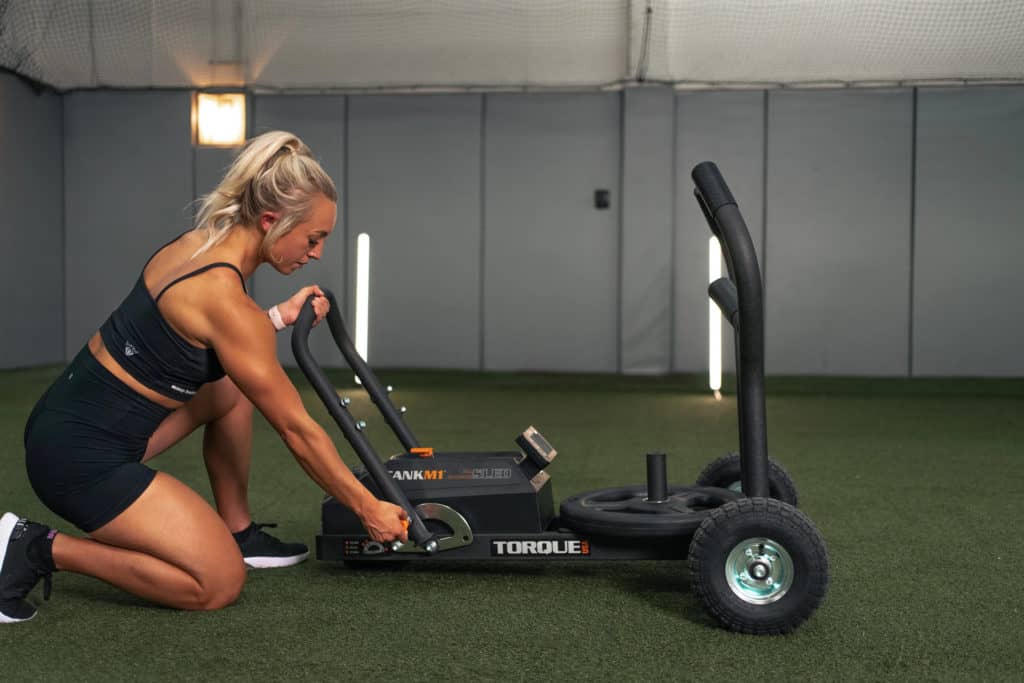 Photo Credits
Product photos on this page are property of Torque Fitness.
This website is not affiliated or associated with CrossFit, Inc. CrossFit is a registered trademark of CrossFit, Inc.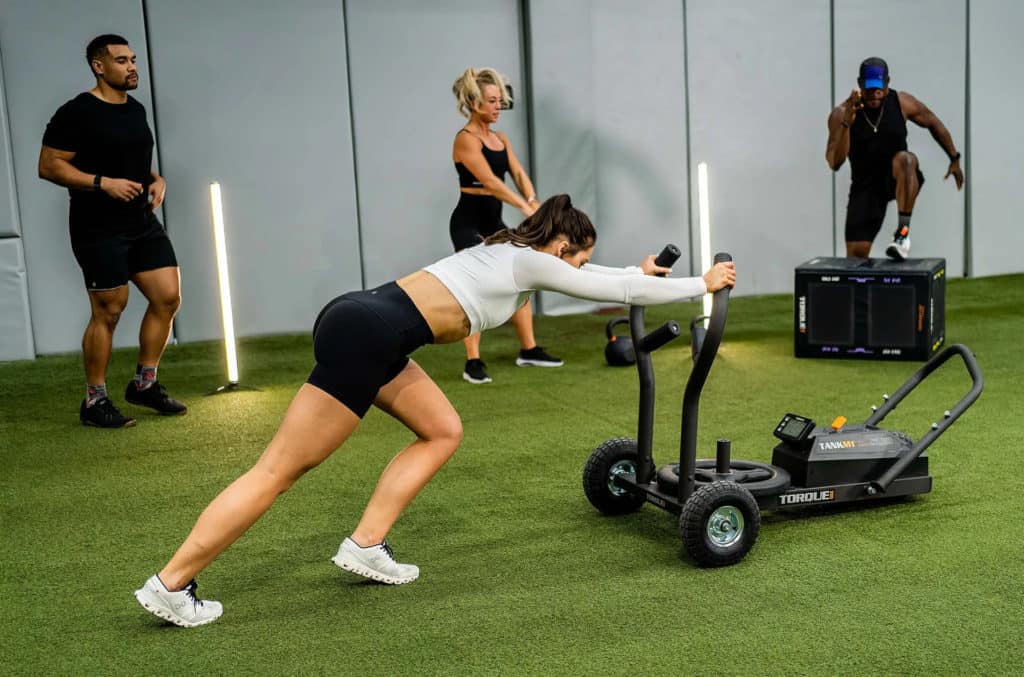 Affiliate Disclaimer
We are an affiliate of Torque Fitness and others that sell this training gear. If you buy clothing or other training gear after clicking the links in this article, we receive a small commission at no extra cost to you. This helps us to bring you in-depth information and content on these great training products.