Need an excellent Oly barbell for CrossFit? Check out the
California Bar
from American Barbell.
Let's take a look at Home Strength Equipment from American Barbell.
It's great to go to the gym, but there are times when going to the gym feels like a chore. The answer: a home gym. Having exercise equipment at home saves you time and the hassle of going to the gym every day. There are pieces of exercise equipment that are ideal even for a small space and still help you reach your fitness goals and aspired physique.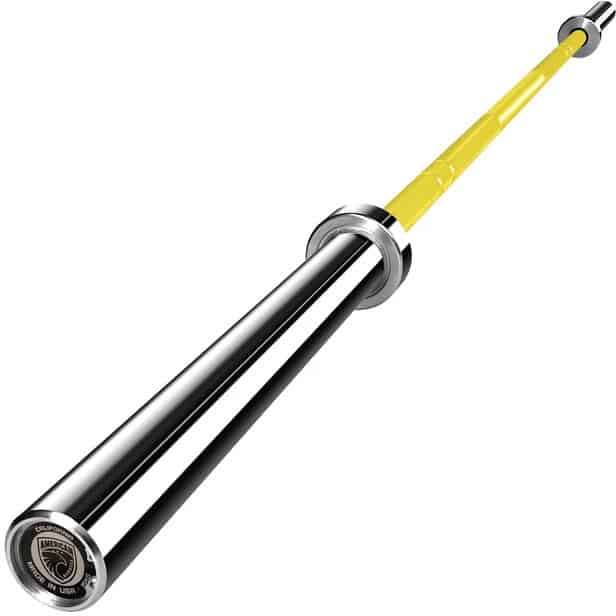 Here's some of the styles we are going to look at:
Home Strength Equipment from American Barbell – Overview
Working out at home provides you with several benefits and advantages. First, you don't have to go through the hassle of packing your gym clothes, toiletries, and water bottle, not to mention the hassle of early traffic. You can stay in bed a little bit longer and even have more time lifting those weights. When you exercise at home, this also motivates your family to do the same. As a result, you get to bond with them, and all of you get fitter. Working out at home is also safer as you don't have to worry about being infected by the virus when you deal with different people and touch gym equipment.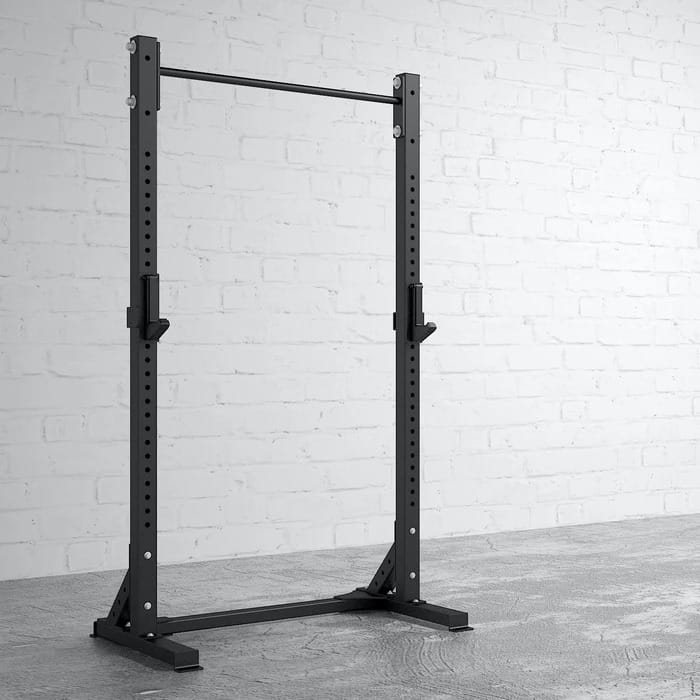 Investing in good-quality gym equipment is a good idea and will save you money in the long run. American Barbell is a design and manufacturing company rigorously concentrated on Commercial Fitness Equipment and similar accessories. They are known for making Bars, Dumbbells, and Plates as well as a wide variety of metal gear, including Racks, Rig systems, Platforms, Stands, Storage systems, and other related equipment required to build out an Athletic Training Center.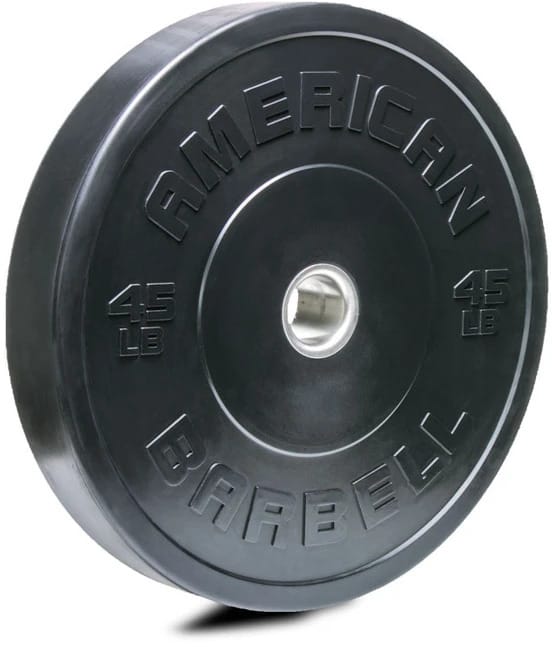 American Barbell Pull-Up Squat Stand
The American Barbell Pull-Up Squat Stand is one of the highest quality squat racks for sale on the market. It is a staple for any garage gym, commercial gym, or school training center. This stand comes standard with sandwich-style j-hooks, 3×3 11-gauge steel, and 3/4″ holes and measures 34″ x 48″ x 89″.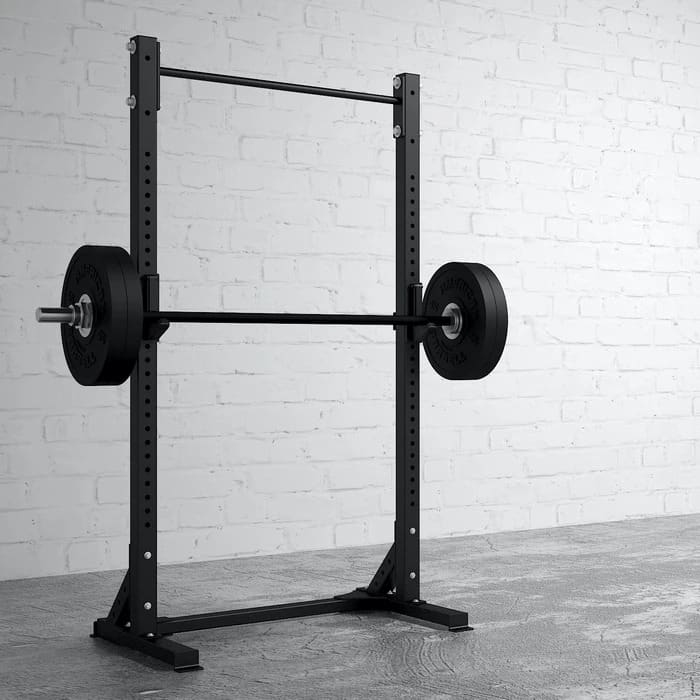 It is modular in design and has convenient add-on accessories like safety spotter bars, other pull-up bars, and a utility or adjustable bench, extending the versatility to do a series of exercises within a small footprint.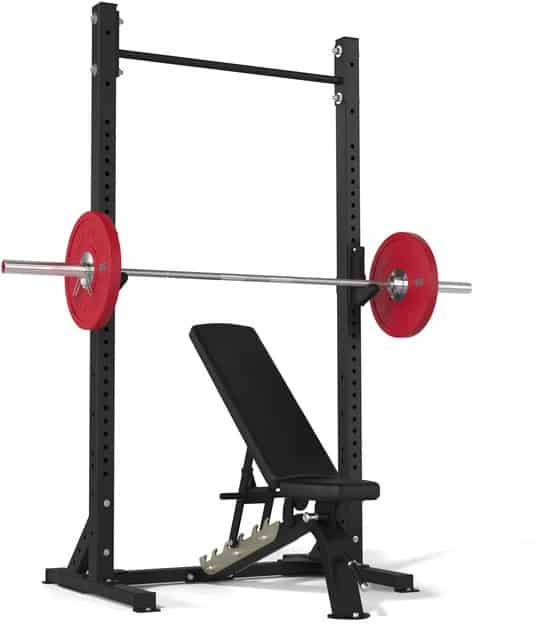 The California Bar
The California Bar is American Barbell's first dual-ring barbell formulated particularly for functional fitness athletes. It has the refinements and prominent stipulations of a top-quality 28MM weightlifting bar and is tough enough to confront daily use. American Barbell is pleased to offer their most modern innovation: Cerakote finished bars. The California Bar is finished with Cerakote for a look, feel, and performance that is unmatched.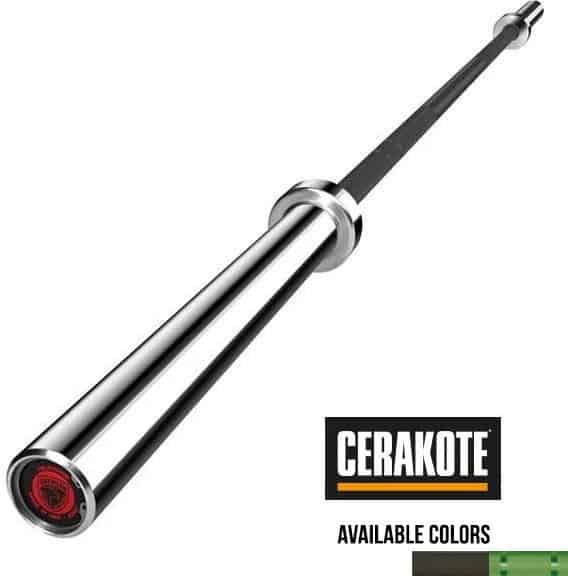 The bar sleeves are precision machined, and each sleeve is covered with hard chrome for protection against dropping and impact. The sleeves twist around high-strength composite bushings employed in aircraft and automotive industries for a fluid rotation. It has a consistent 190,000 PSI tensile strength and has a coating that lasts as much as 70x longer than chrome and even stainless steel.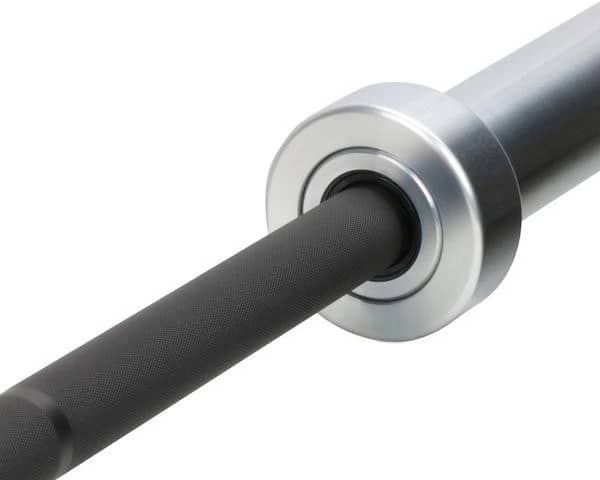 Black LB Sport Bumper Plates
The Black LB Sport Bumper Plates are an excellent option for any training program, including Olympic weightlifting, because they have little bounce and a built-to-last quality not usually observed at this price level. They are 450mm in diameter and highlight a quality stainless steel insert for smooth loading onto the bar.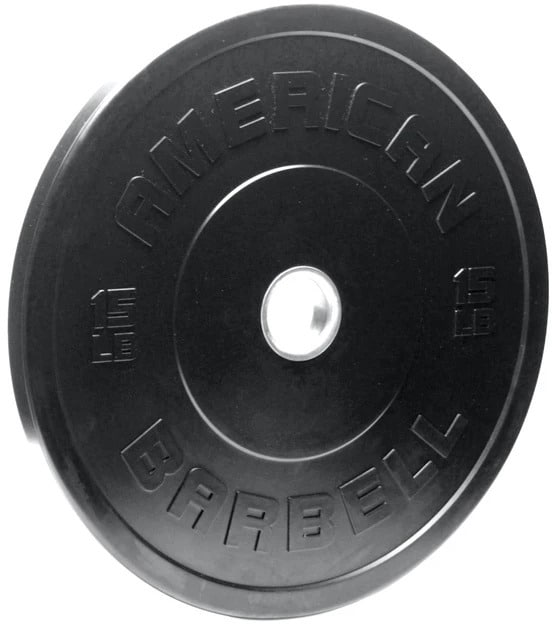 Plate Thickness: 10LB: 1″ (25MM) 15LB: 1 1/4″ (32MM) 25LB: 1 7/8″ (47MM) 35LB: 2 1/4″ (57MM) 45LB: 2 7/8″ (73MM) 55LB: 3 1/4″ (83MM)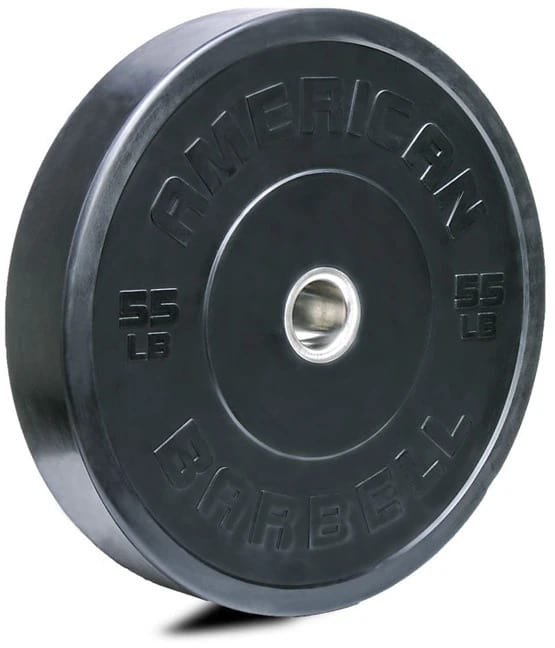 Multiple Adjustable Bench 0-75 Degree – Black Upholstery
The Multiple Adjustable Bench 0-75 Degree is built from heavy-duty steel framing to give the security and support that you need when training fiercely. It can be adjusted from 0-75 degrees with six different adjustment settings, and the quick-change angle adjustment lets you adjust bench angles quickly. The bench dimensions of 48 inches in length and 12 inches in width give all of the back support you need while not deterring the natural motion of your shoulder blades when pressing.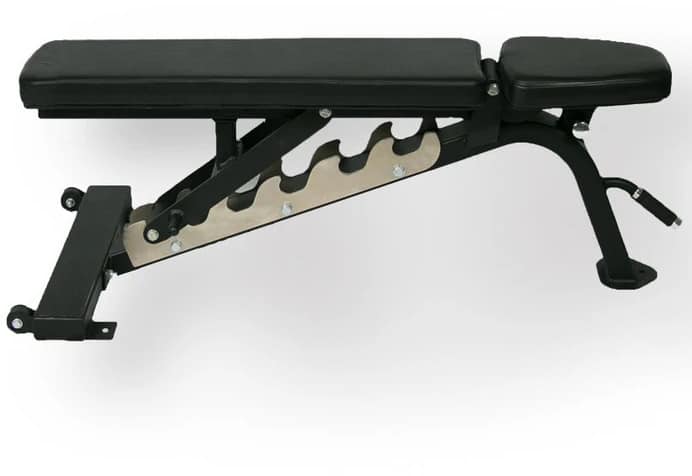 With its 2.5 inches pad thickness, the ideal medium between comfort and firmness is achieved so that the flexibility of your support does not settle your pushing power. The padding is covered with high-quality upholstery and delivers a long-lasting bench finish that is breathable and sweat-wicking. The broad base of the bench improves stability, while the forward handle and transport wheels make it comfortable to transport around your training area.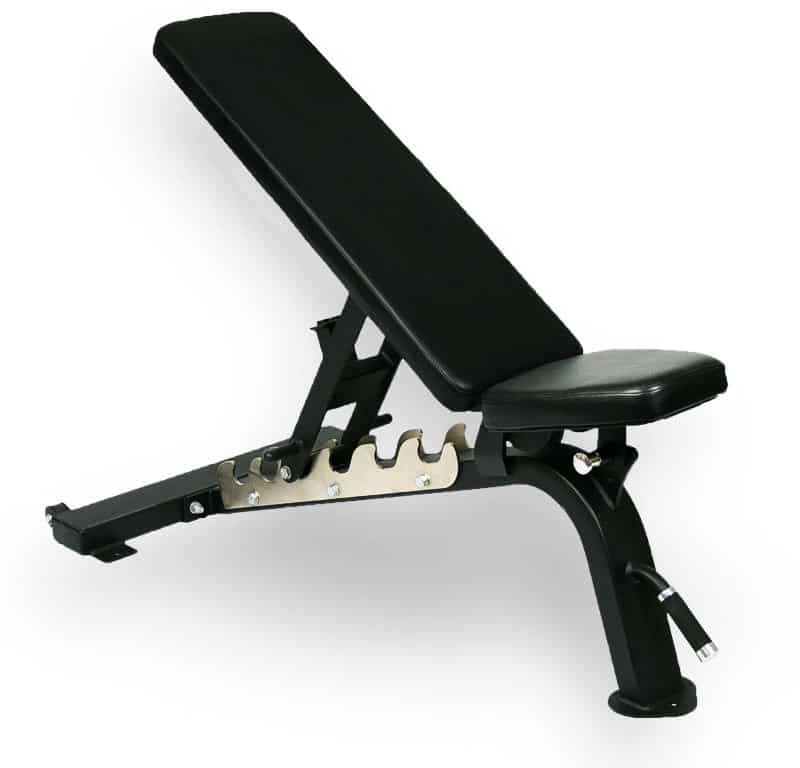 American Barbell Garage Gym Rack
No need to worry if you have limited space because the American Barbell Garage Gym Rack is perfect for that space. It is easy to install and is only 2′ deep for a compact installation in tight spaces. This rack is available in 3×3 11 gauge steel and includes J-Hooks.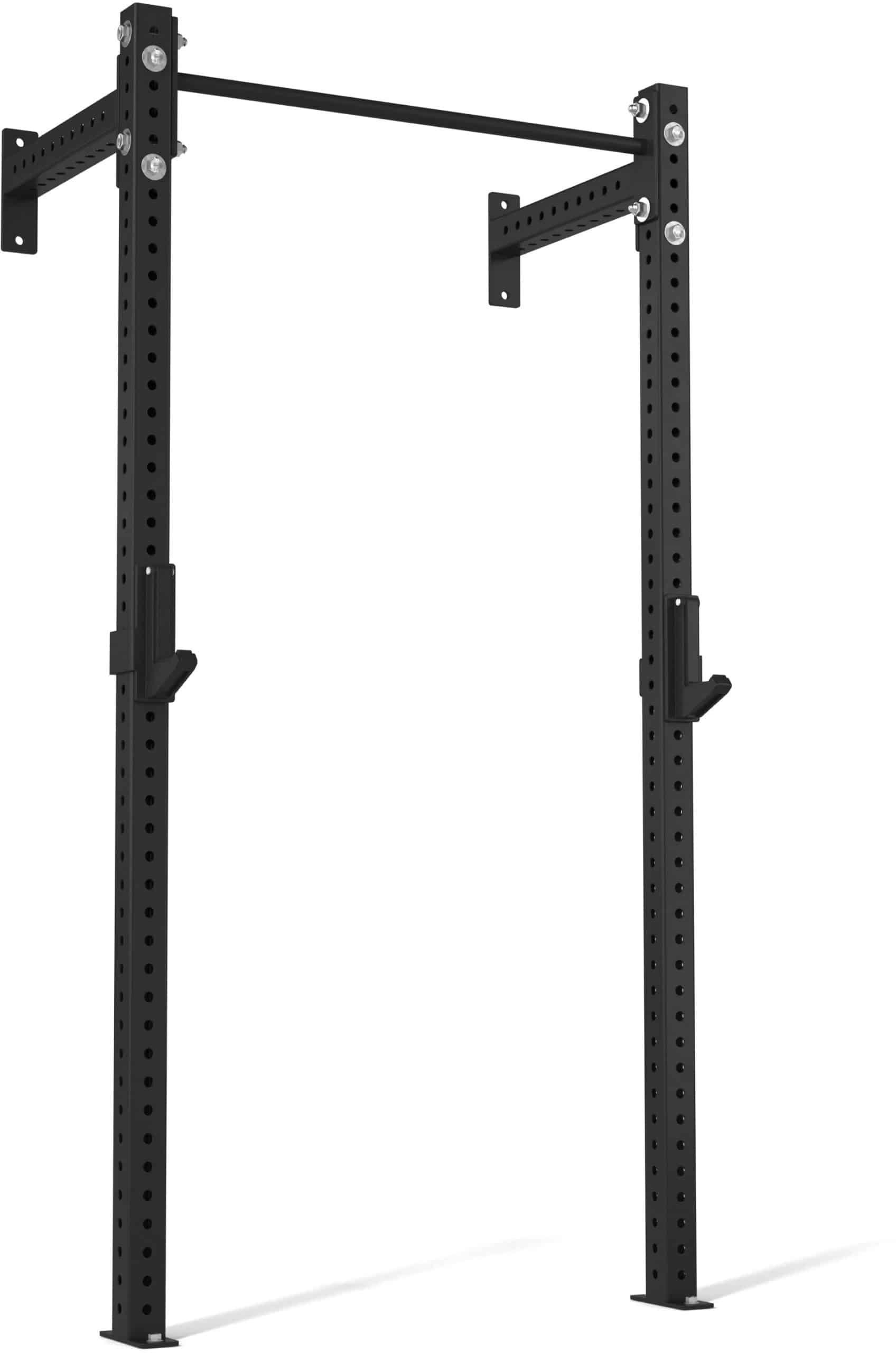 It also provides you with two pieces of equipment in one, including a pull-up bar and squat stand. American Barbell Garage Gym Rack has components of similar competitor "slim" racks but with higher quality materials at a more economical price point. It is 48″ wide and 24″ deep with a 7′ or 8′ standard height.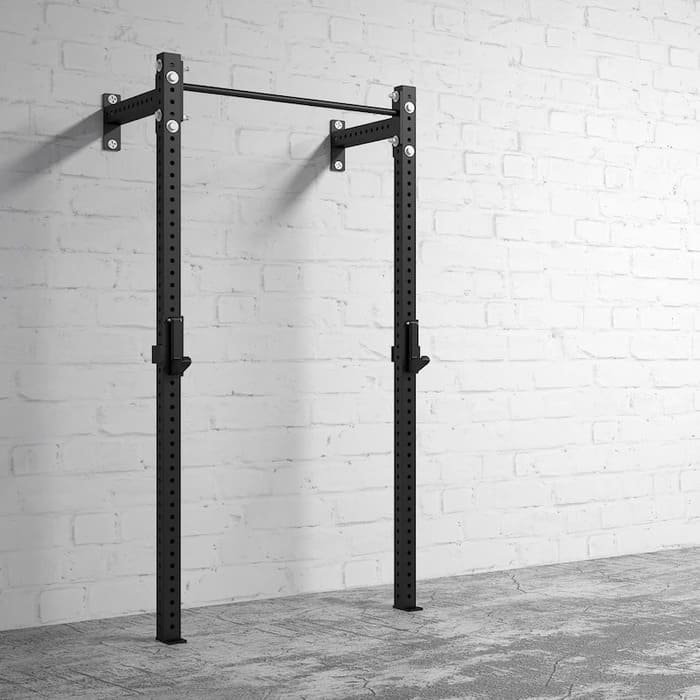 Stainless Bearing Bar (Comp. Spec.)
American Barbell's Stainless Bearing Bar has plenty of exclusive characteristics unlike any other on the market. The bar shaft is created from precision straightened stainless steel. It's with this technology the bars spin more fluid as the weight gets heavier on the bar.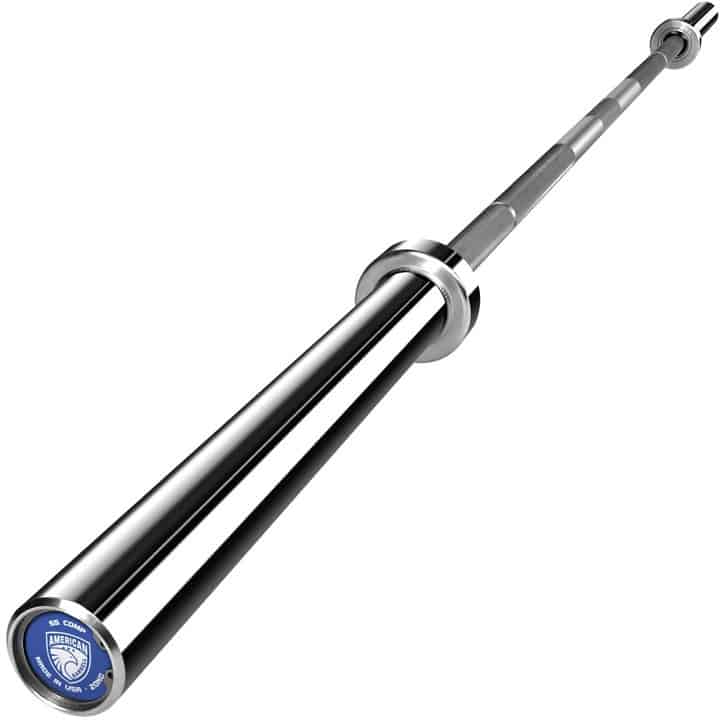 The strength of the shaft is examined with every shipment of raw material to guarantee a dependable 190,000 PSI tensile strength. Each sleeve is covered with hard chrome to safeguard against dropping. Sleeves also contain American Barbell's exclusive concealed bearing system with higher load ratings than any bar available.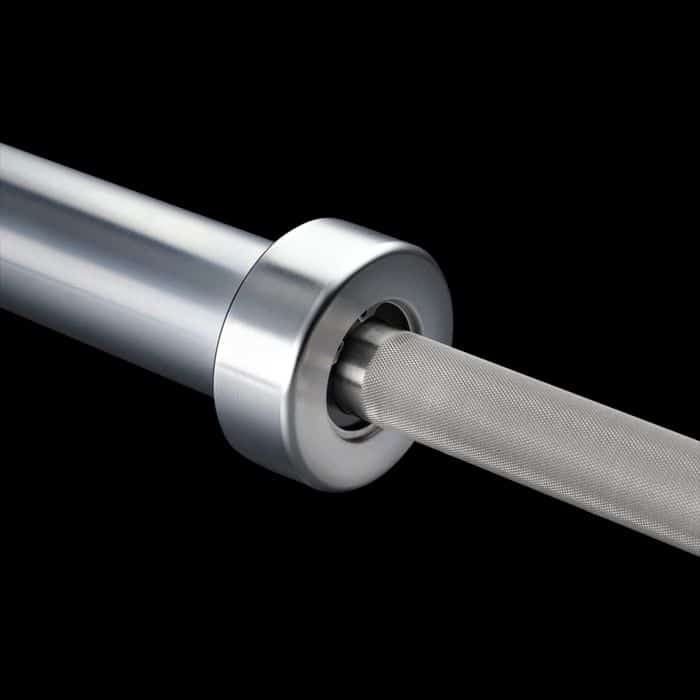 Mammoth Power Bar
The American Barbell Cerakote Mammoth Power Bar has a shaft made from super-solid precision grade stainless steel. It was called the Super PowerBar once and is completed with Elite Smoke Cerakote for a look, feel, and performance unmatched in the fitness industry. The selected steel grade for our Mammoth Power Bar provides very little flex, making it perfect for different max load lifts.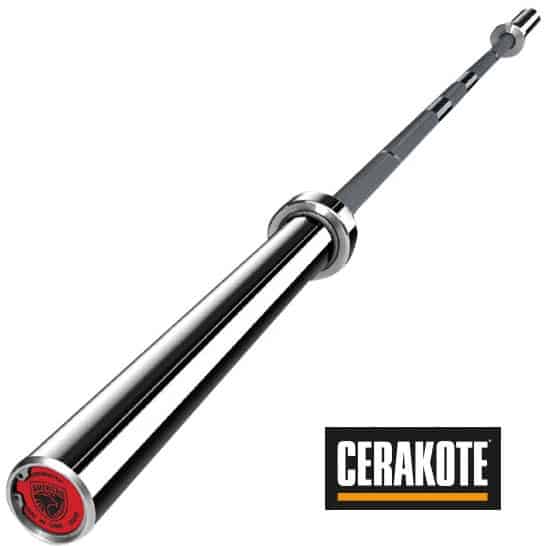 This bar uses Cerakote coating that lasts as much as 70x longer than chrome and even stainless steel. The Mammoth Power Bar is an excellent option for those looking for a potent precision barbell that will last through the years.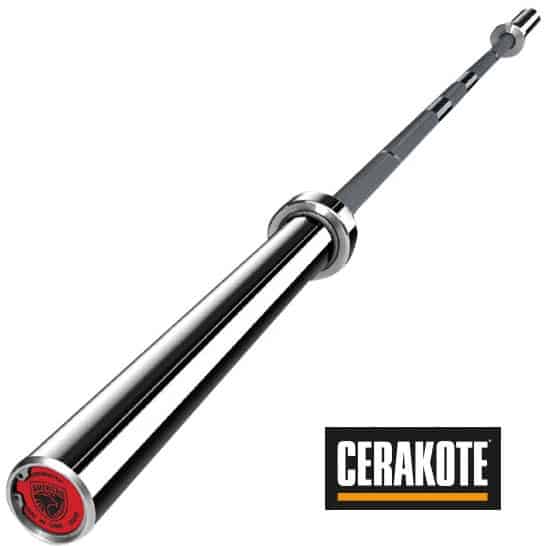 Flat Utility Bench
The heavy-gauge steel framing and low profile of the Flat Utility Bench set it miles ahead of regular home-use flat utility benches. It gives excellent support that you need to rep out with total confidence. To stress how reliable this bench is, it has been tested to 1,200 kgs (2645 lbs). This bench is a high-quality, commercial-grade product for commercial gyms that can also be used in home gyms. The width of this utility is perfect for any application – not too wide to limit your natural range of motion when you are doing dumbbell presses and flys.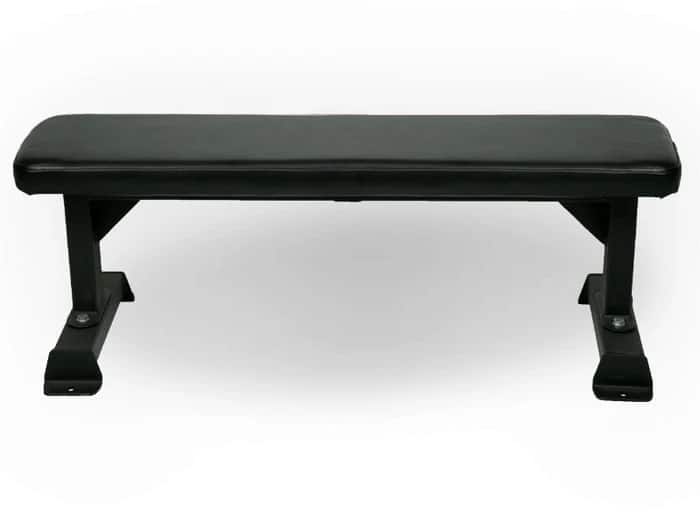 The 2.5-inch padding on the bench also presents the right amount of comfort and firmness that you need for your best execution. It is compact, and you can move it around your training area for use as a stand-alone bench or in a power rack. It weighs in at 60 pounds and measures 48 inches in length and 12 inches in width.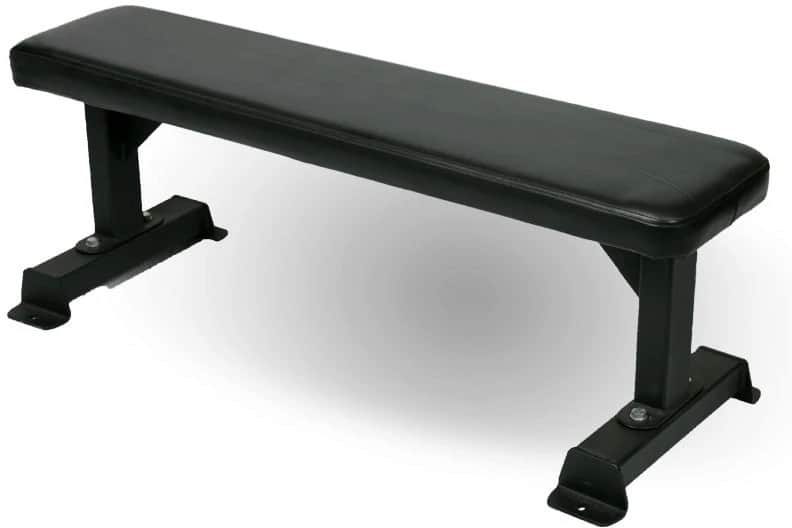 Upright Rolling Bumper Storage
The Upright Rolling Bumper Storage is durable standing 32″ tall and provides a dynamic plate storage solution for just about any space. This stainless steel storage post enables you to quickly and smoothly move your weight pates around your training area with its three premium quality multi-directional roller wheels.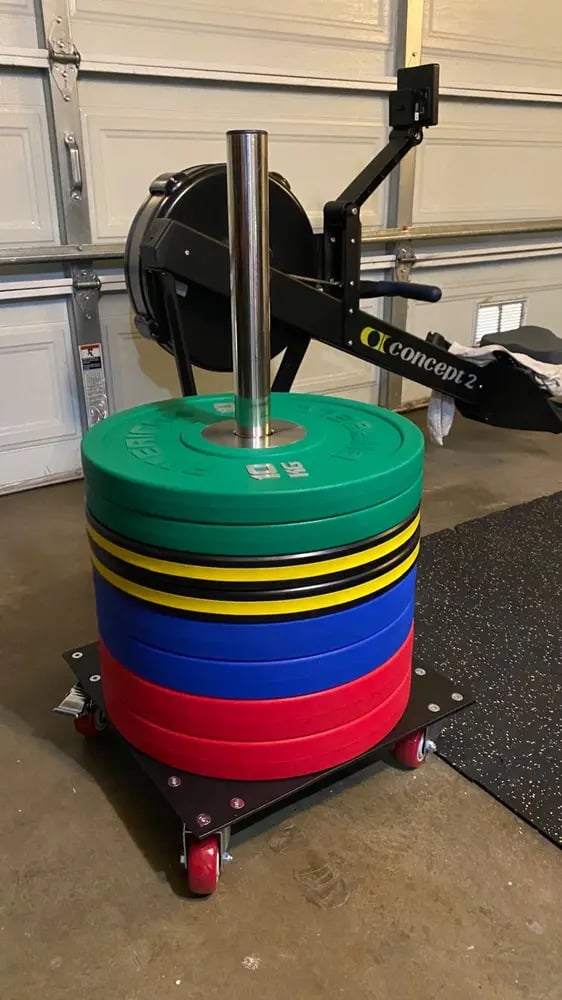 The extra-long storage post lets you grab and control the unit with one hand. This storage makes it easy for you to locate your plates and move it from one workstation to the next with less effort.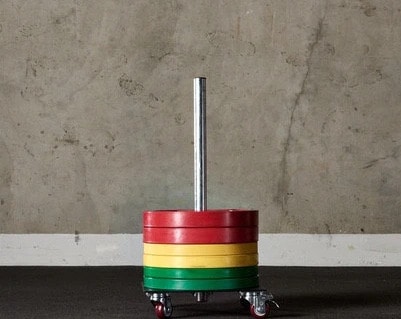 Home Strength Equipment from American Barbell – In Summary
That's our close-up look at Home Strength Equipment from American Barbell.
With over 200,000 Olympic Bars, 40,000,000 pounds of Urethane products, and 40,000 pounds of rubber products manufactured and produced in the last 20 years, you can be sure American Barbell knows what durability truly means. Their bars, racks, and other equipment are made in the USA and are unrivaled when it comes to quality.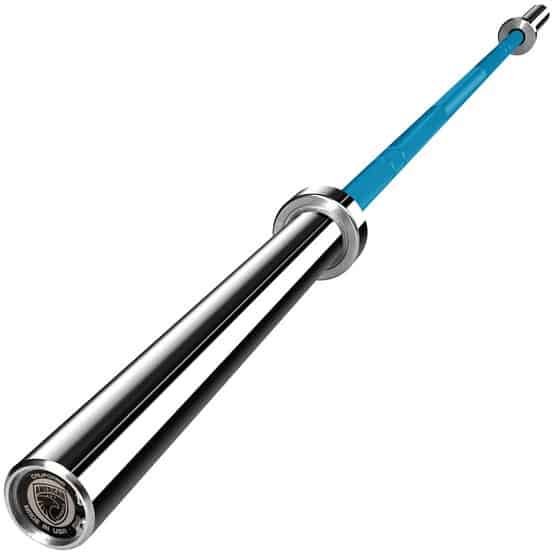 Photo Credits
Product photos on this page are property of American Barbell.
This website is not affiliated or associated with CrossFit, Inc. CrossFit is a registered trademark of CrossFit, Inc.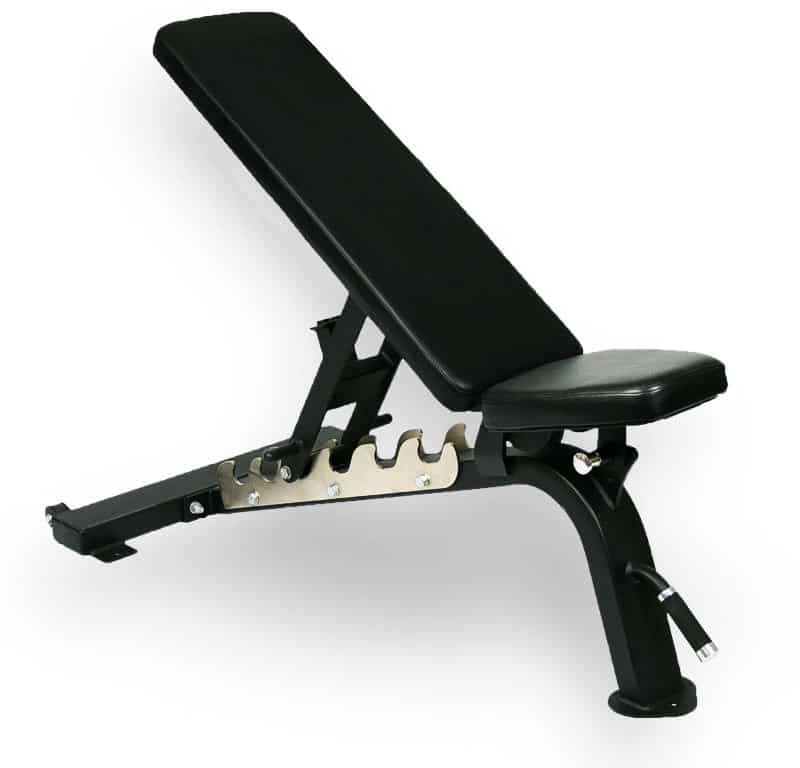 Affiliate Disclaimer
We are an affiliate of American Barbell and others that sell this training gear. If you buy clothing or other training gear after clicking the links in this article, we receive a small commission at no extra cost to you. This helps us to bring you in-depth information and content on these great training products.