Let's take a look at the upcoming Training Weight Vest from GORUCK.
You may be running or working out for a long time now, and you are thinking of doing something to make it more exciting. The answer is a weight vest. A weighted vest is a very simple and effective tool that you can utilize to accomplish better, faster outcomes from your workout. It's one of the secrets to pumping up your routine without free weights needed.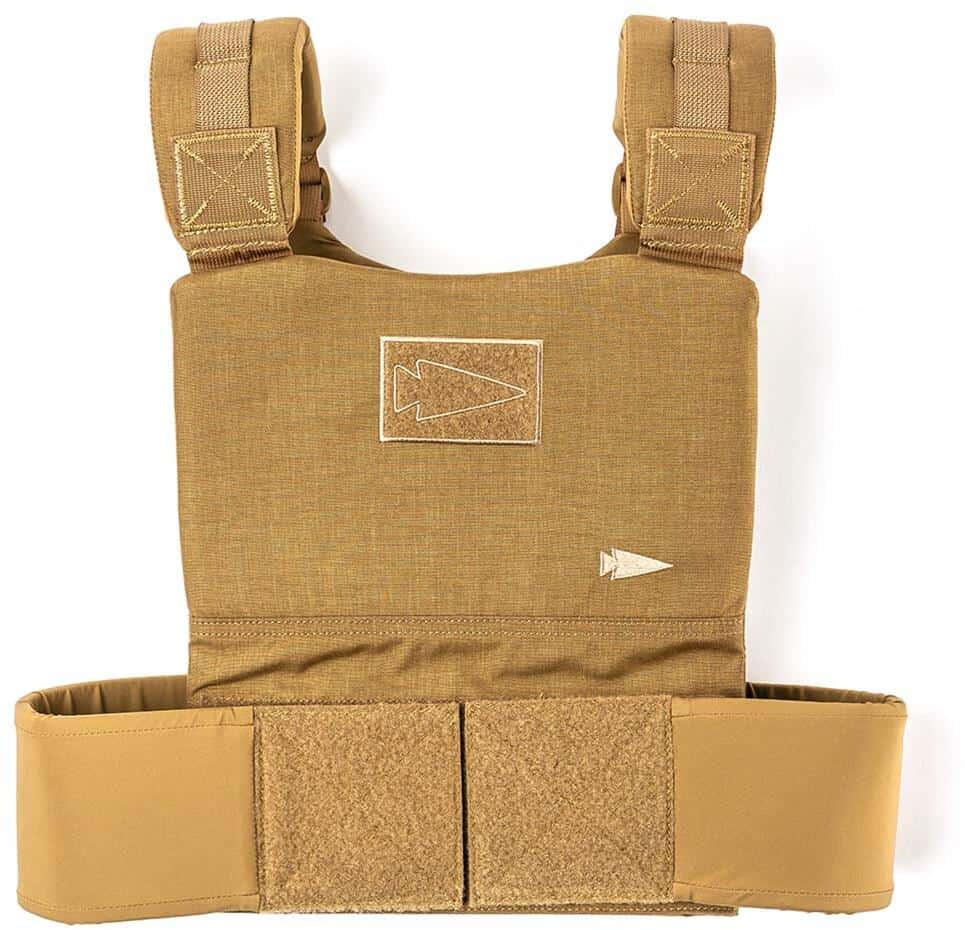 How is this different than the RPC (Ruck Plate Carrier)?
This vest is more akin to a plate carrier – in that you can put a weight in the front and back.
Here are some of the styles that will be available soon:
Let's take a look.
Training Weight Vest – Overview
The obvious benefit of using a weighted vest is adding weight and boosting the intensity of exercises like walking, running, bodyweight exercises, jogging, hiking, and any speed or agility drills. But before you start using a weight vest, determine your fitness level and body type and never use a weight that prevents you from having the correct form. Once you are perfectly familiar with a weight vest, it can provide you with several benefits to help you become healthier and stronger.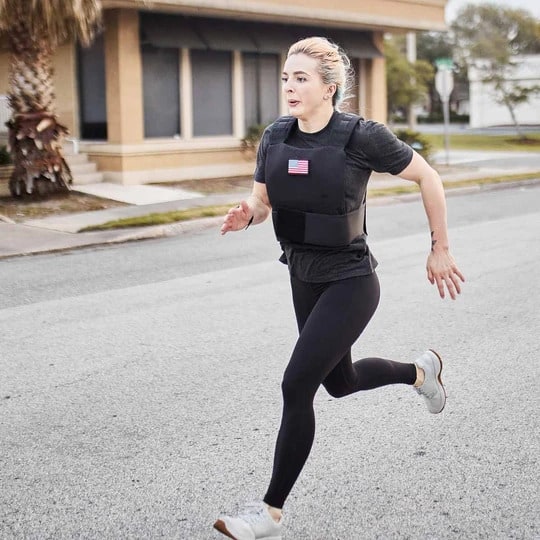 Using a weight vest on your workout helps improve speed and power, boosts stamina and endurance, strengthens and tones muscle, promotes metabolism, and helps in weight loss. Do you know that wearing a weight vest around the house doing errands or yardwork will help you burn excess calories and enhance your physical health? So here are some weight vests from GORUCK that can help intensify your workout and help you achieve your long-term fitness goal.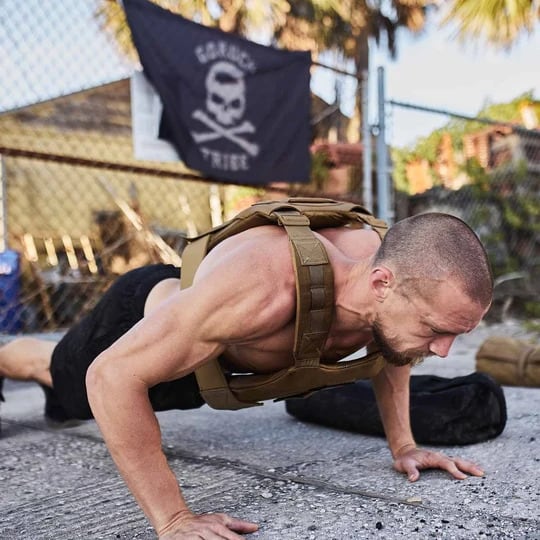 GORUCK Training Weight Vest
GORUCK is continuously learning and evolving, offering solutions to issues that arise from the use of their products. For instance, for the Training Weight Vest, the shoulder straps were taken from the Rucker, which are very comfortable and were sized and contoured to come up with this weight vest. It is now more comfortable to the skin, even when worn shirtless. This small but well-designed fitness gear from Goruck ensures your chest remains open so you can breathe better to push harder.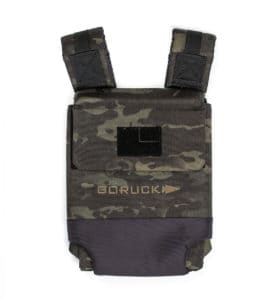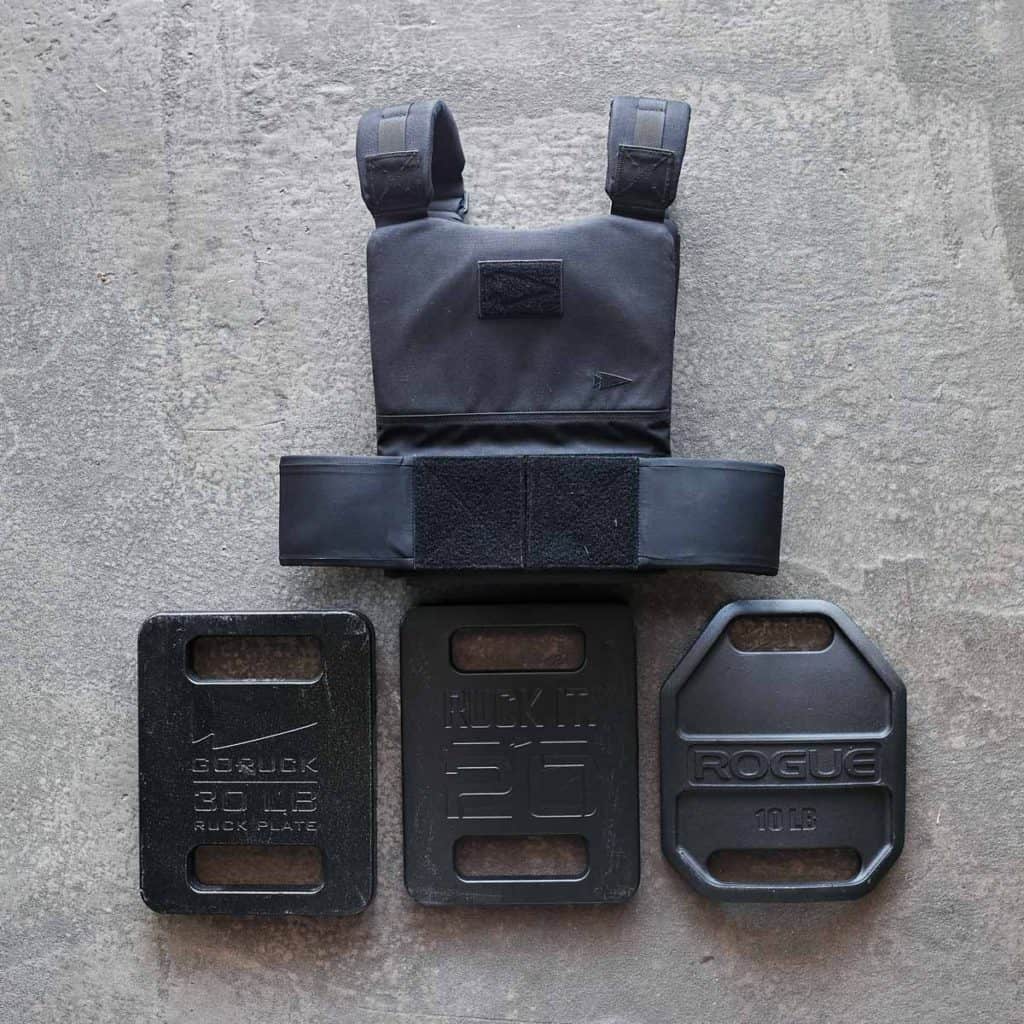 It is made fitting with Ruck Plates up to 2x 30 LBS and other training plates while keeping the weight steady even while running. It weighs 1.65 LBS using 500D CORDURA as its primary material. The interior material uses 210D CORDURA, while the back flap material is made of 330D CORDURA. The Velcro Plate Closure that holds the plate in place uses 1050 Ballistic Nylon. There are two waist belt straps measuring 19.5″ each. The weight vest measures 17.5″ x10.5″ from the top of the shoulder to the bottom of the vest.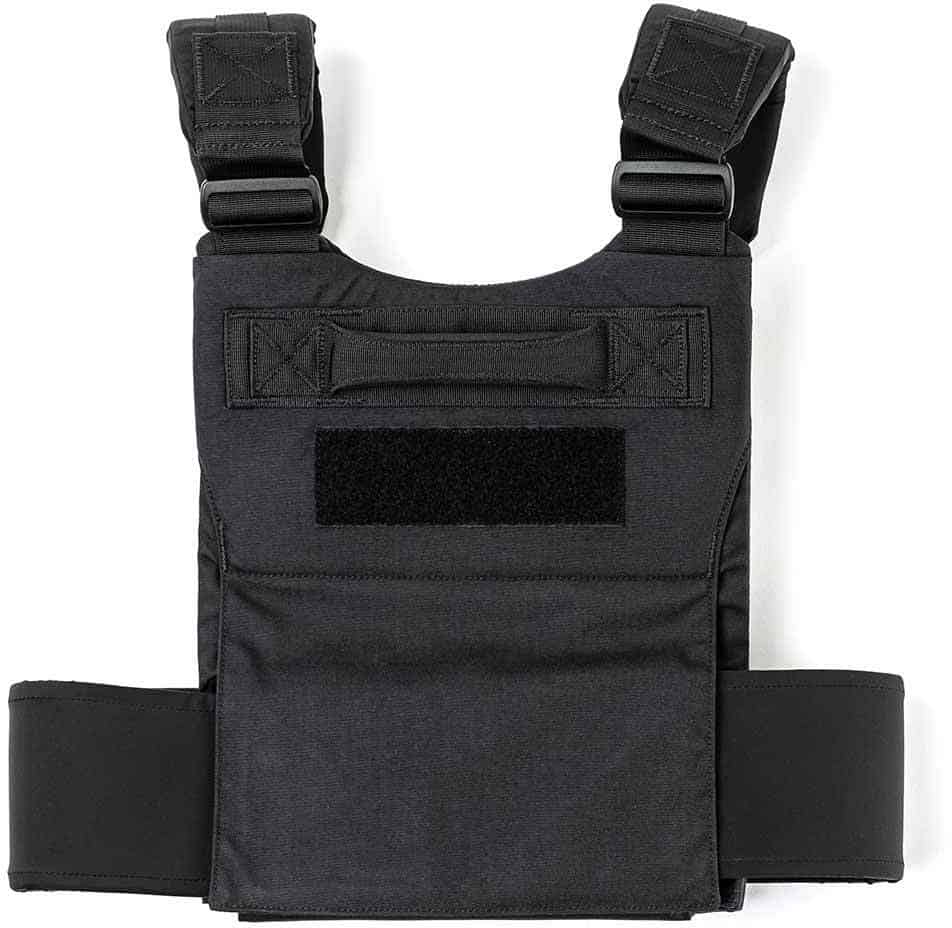 GORUCK Ruck Plate Carrier
Want to carry some weight but get a less tactical look?
GORUCK's Ruck Plate Carrier (or RPC) is now in it's second generation – and they've made it better than ever.
GORUCK Ruck Plate Carrier comes with a newly redesigned, wider, and more robust Training Sternum Strap to better disperse heavy loads. It is the most streamlined and practical way to add weight to your workouts. It offers more padding, ergonomic lumbar support, and an all-new, less coarse fabric used on the back panel and underside of the shoulder straps — you can even wear it shirtless with no irritation burn.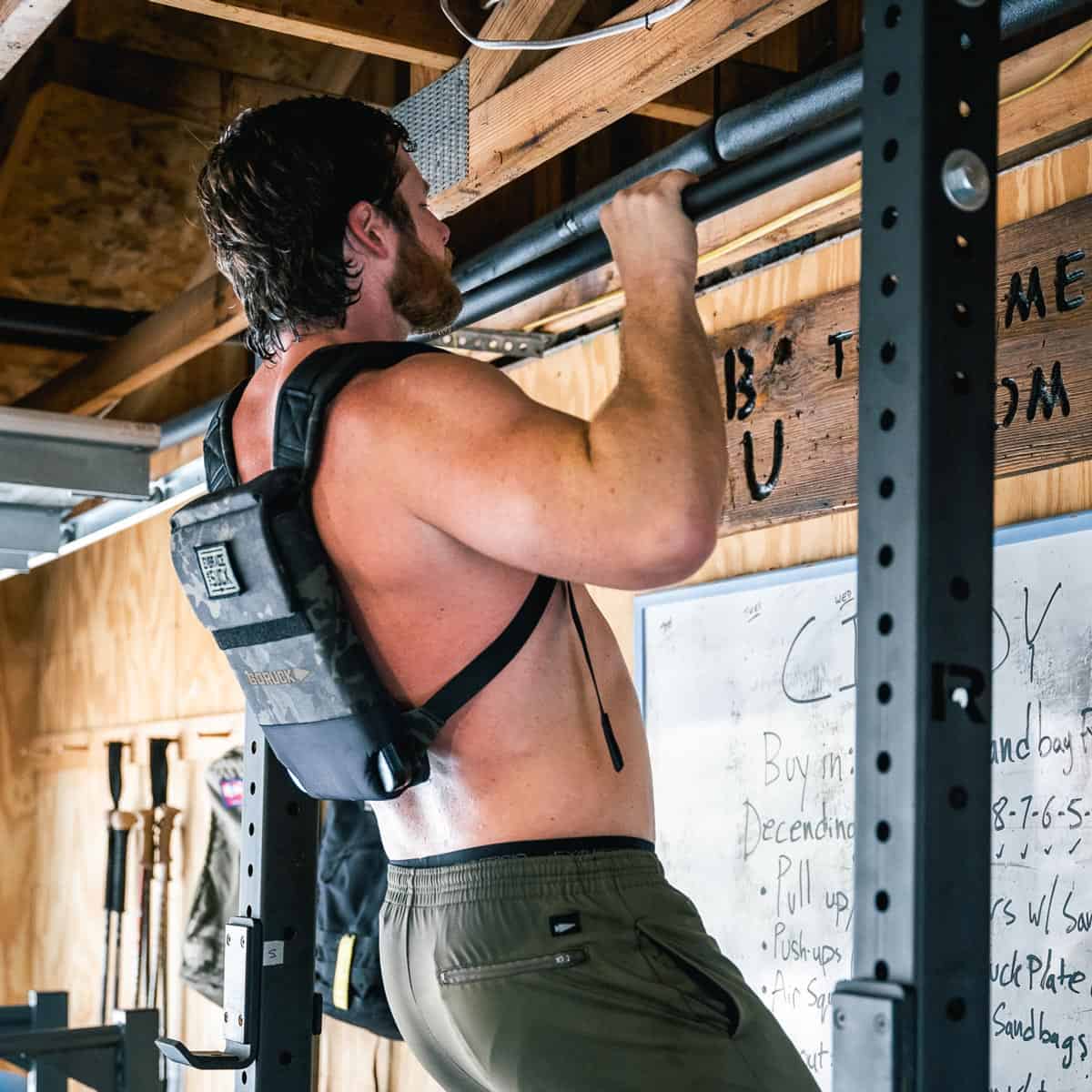 The natural curve of your back is supported with the additional 10mm of EVA foam padding along the bottom section of the back panel. It's raised and protects you from irritation from seams on pants, belts, or tough leggings. The amount of foam is doubled (now 1″ thick) on the top lid to provide complete protection while doing Bear Crawls and burpees, especially when the included Training Sternum Strap is loosened. It is simple and streamlined with no zippers, no extra straps, or extra MOLLE.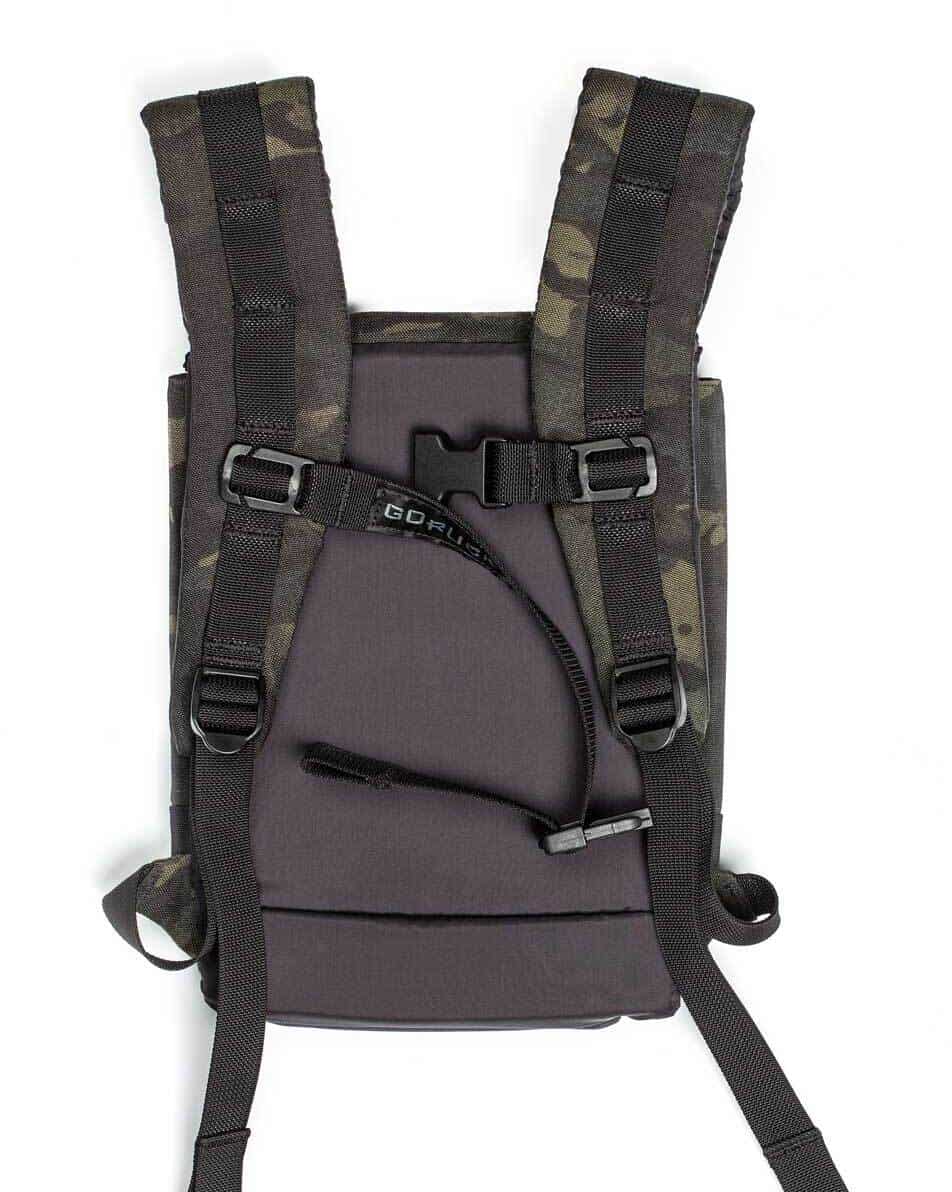 Difference Between Training Weight Vest and Ruck Plate Carrier
The Training Weight Vest can hold plates both on the front and back, while the Ruck Plate Carrier can only hold a plate on the back. This also means that the Training Weight Vest is for those already advanced in their training as the weight vest carries a heavier weight.
USA Cast Weight Vest Plate
Weight Vest Plates from Rogue are cast creating a custom, double-curved shape that impressively enhances an athlete's comfort when wearing a weighted vest. This custom ergonomic design puts the plate close to the user's chest while reducing discomfort and promoting ease of breathing as you train. These plates are inspired by the armor/ballistic plates used in today's advanced bulletproof vests. The cast plates are exclusively designed and manufactured in America and the plates are all cast in a Wisconsin foundry.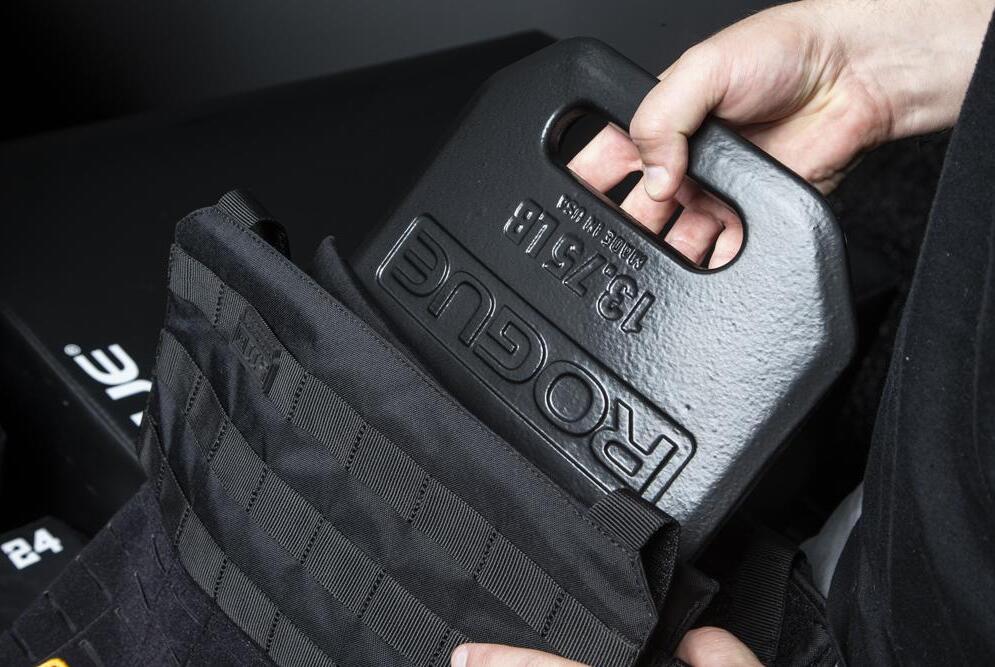 A black powder-coat finish creates a firm grip and sharp look, and exclusive Rogue branding is cast straight into each mold, along with the weight measurement. USA Cast Weight Vest Plates are sold in pairs and available in three sizes (5.75LB, 8.75LB, 13.75LB), each measuring 11.25″ in length and 9.25″ in width. They go well with the Rogue Plate Carrier, Condor Sentry Plate Carrier, 5.11 TacTec Plate Carrier, and other related weight vests on the market. When attached to a standard 2.5LB vest, the three plate size pairs have total weights of 14LB, 20LB, and 30LB, separately.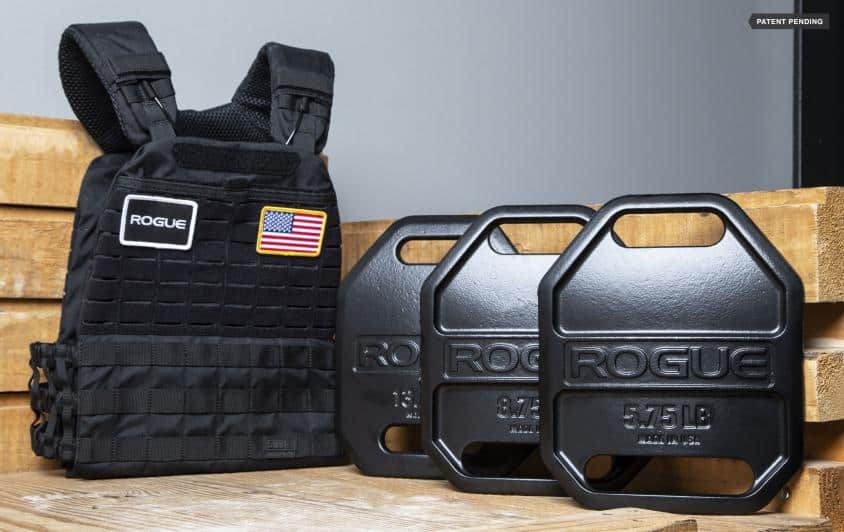 Training Weight Vest Review – In Summary
That's our look at the upcoming Training Weight Vest.
Poor form is the fastest way to getting injuries and a badly developed physique. When planning to incorporate a weight vest in your training, add weight gradually and work your way up. Once you've learned your technique, you can get the most out of using a weight vest in your workout and achieve the benefits and advantages it guarantees. Using a weight vest is a new and fun way of adding weights to your workout.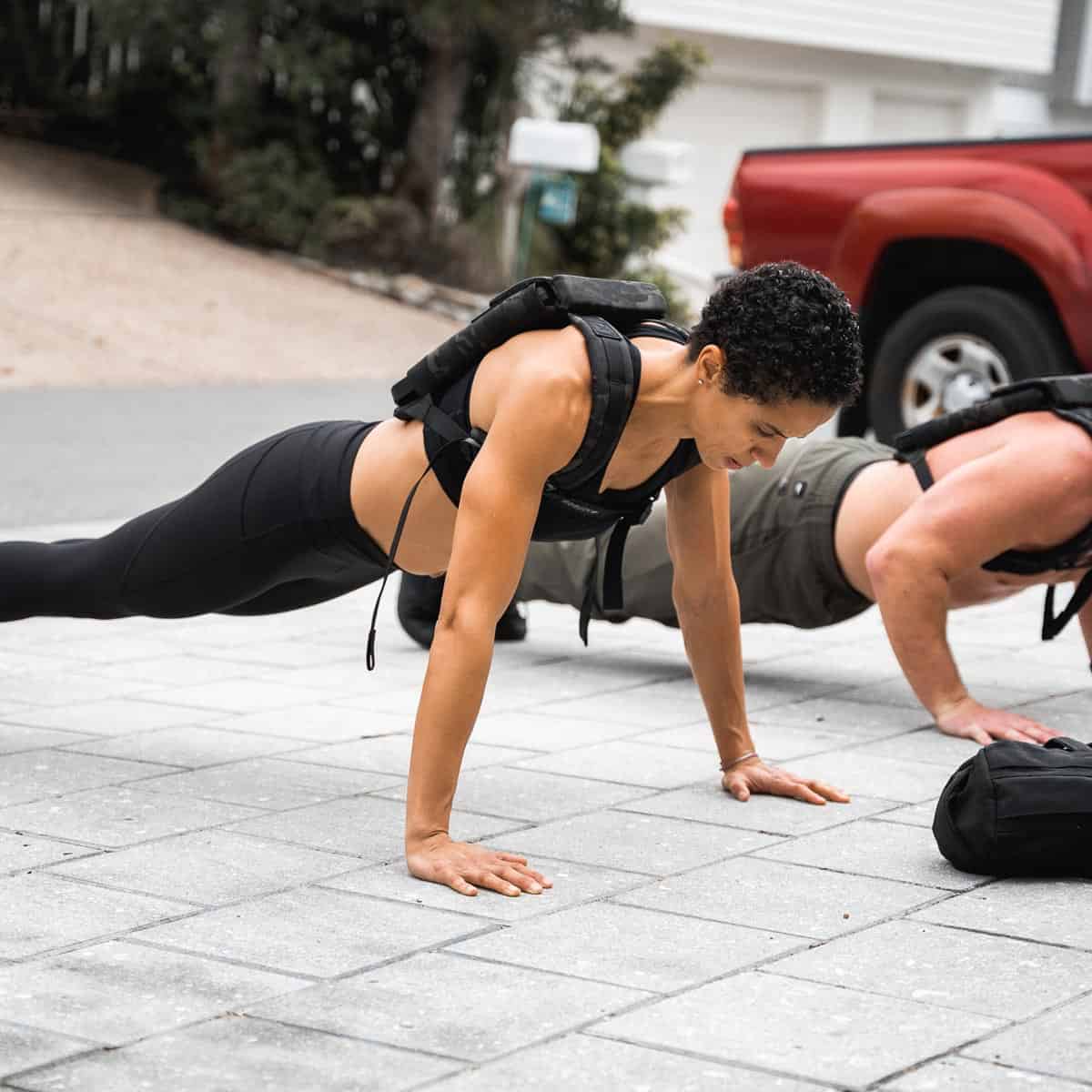 Photo Credits
Product photos on this page are property of GORUCK.
This website is not affiliated or associated with CrossFit, Inc. CrossFit is a registered trademark of CrossFit, Inc.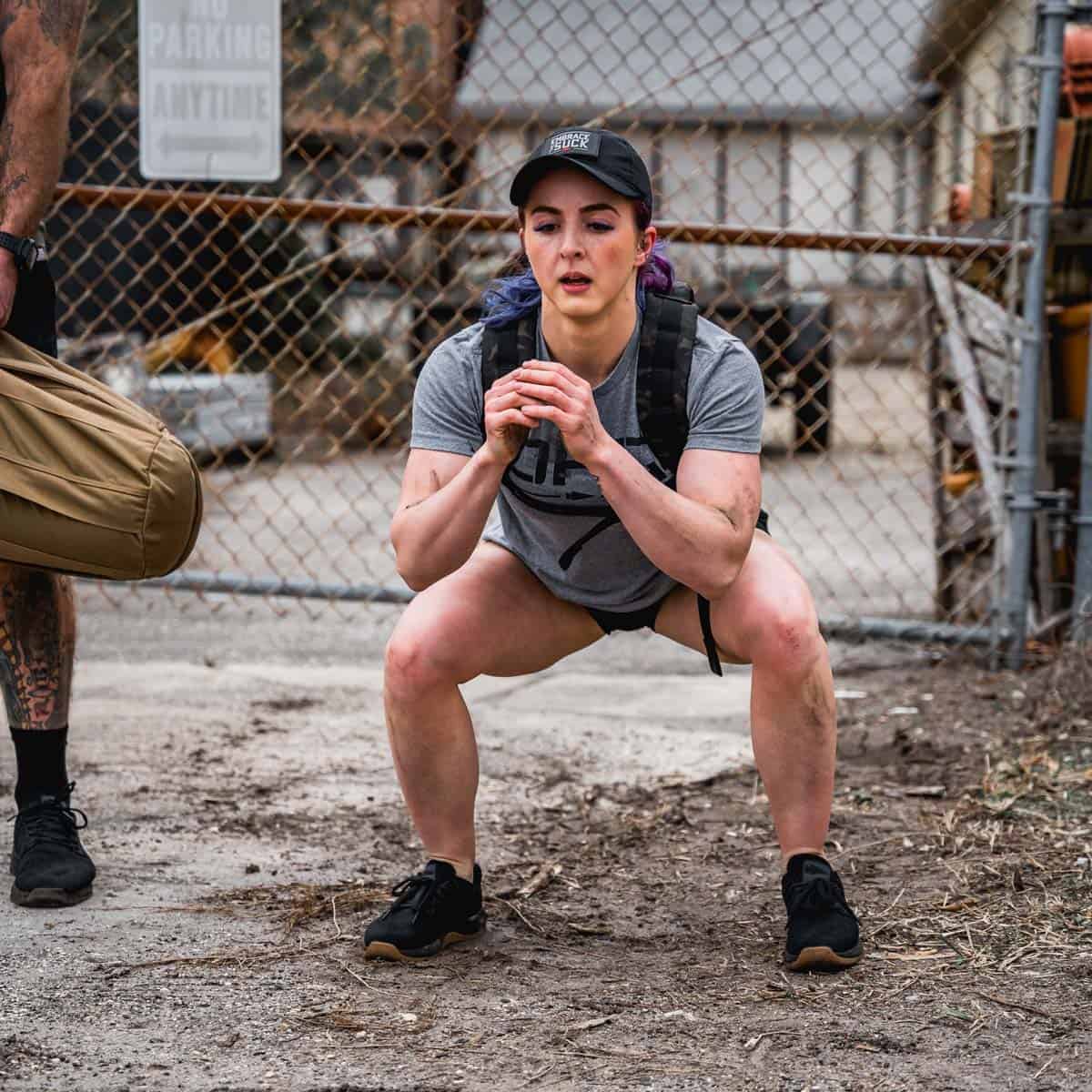 Affiliate Disclaimer
We are an affiliate of GORUCK and others that sell this training gear. If you buy clothing or other training gear after clicking the links in this article, we receive a small commission at no extra cost to you. This helps us to bring you in-depth information and content on these great training products.