Rogue has released the 3rd version of the
Echo Bike
. Grab one while they last!
What's the difference between the Nike Metcon 5 and the Nike Metcon 5 AMP?
That's what we'll cover in this short article.
This is Nike Metcon 5 versus Nike Metcon 5 AMP, but we'll talk about the Nike React Metcon and React Metcon AMP too.
Here's the shoes we're going to review:
Let's compare and contrast the Nike Metcon 5 and Metcon 5 AMP shoes.
Nike Metcon 5 Versus Nike Metcon 5 AMP
The Nike Metcon 5 is a great CrossFit WOD shoe.
It has a firm, stable heel for heavy weightlifting (deadlifts, squats, cleans, snatches), but it also has enough cushion for short runs (sprints, etc.) and box jumps, jump rope, double-unders, and more.
It's also great for rope climbs thanks to that monster size "rope wrap" on the sides.
What then is the Metcon 5 AMP?
Most of the Nike Metcon 5 AMP shoes have premium styling.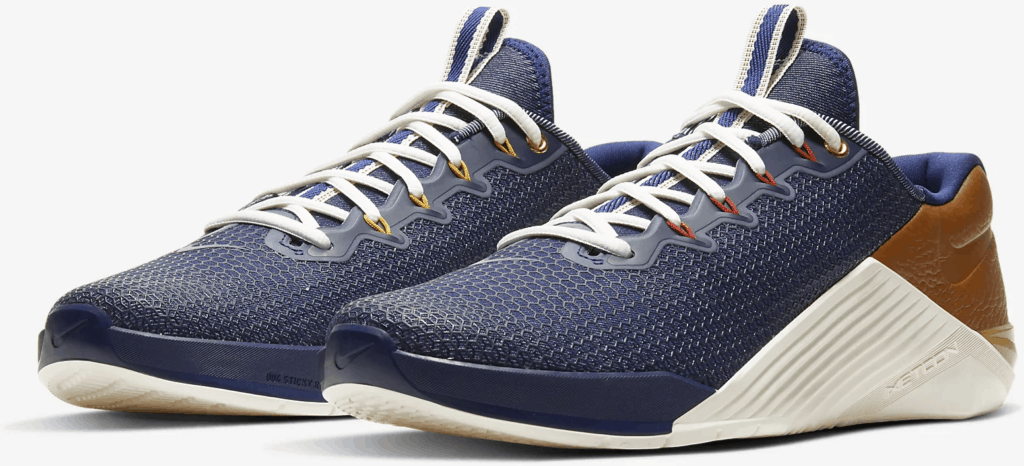 AMP is mostly special edition colorways – that are limited runs.
See a pair you like? You better grab them in your size while you can. Nike RARELY brings back a colorway once it is sold out.
Here's an example, this version of the Nike Metcon 5 AMP is technically known as "Blue Void/Sail/Pollen Rise/Gym Red", but many call it the Americana edition.
Why? Well, let's take a look.
You can see the denim/blue upper is complemented with a nice faux leather heel.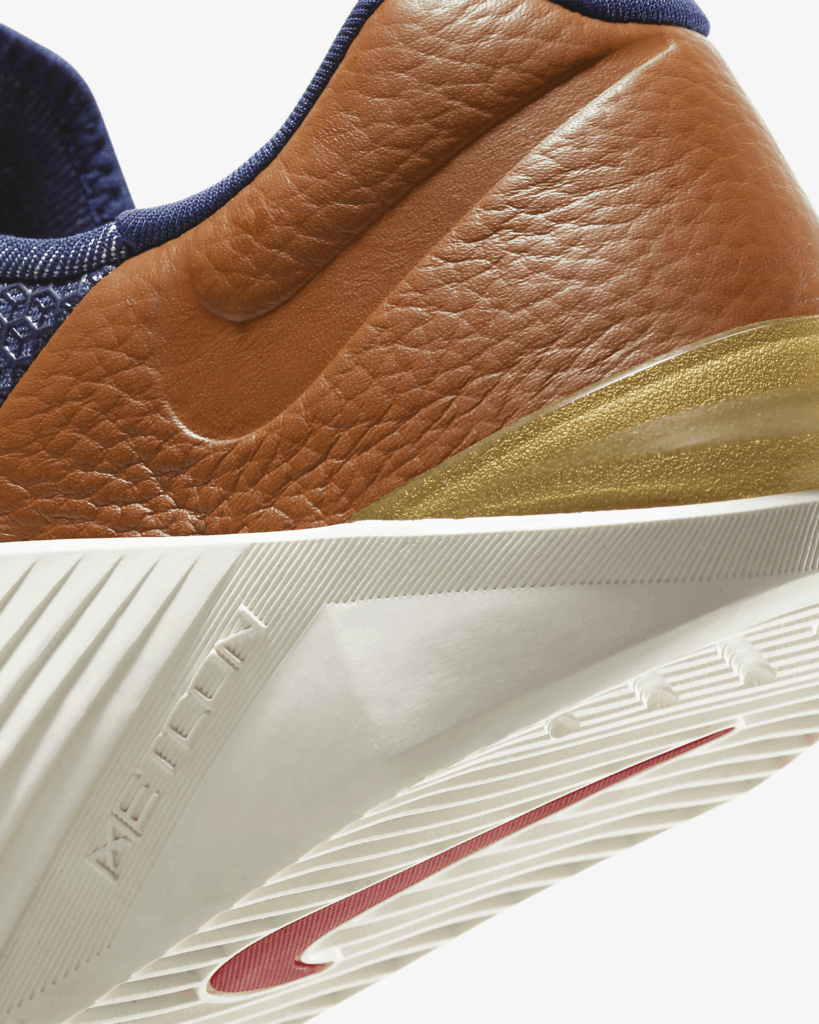 And look inside at the removable midsole and you can see the good old stars and stripes.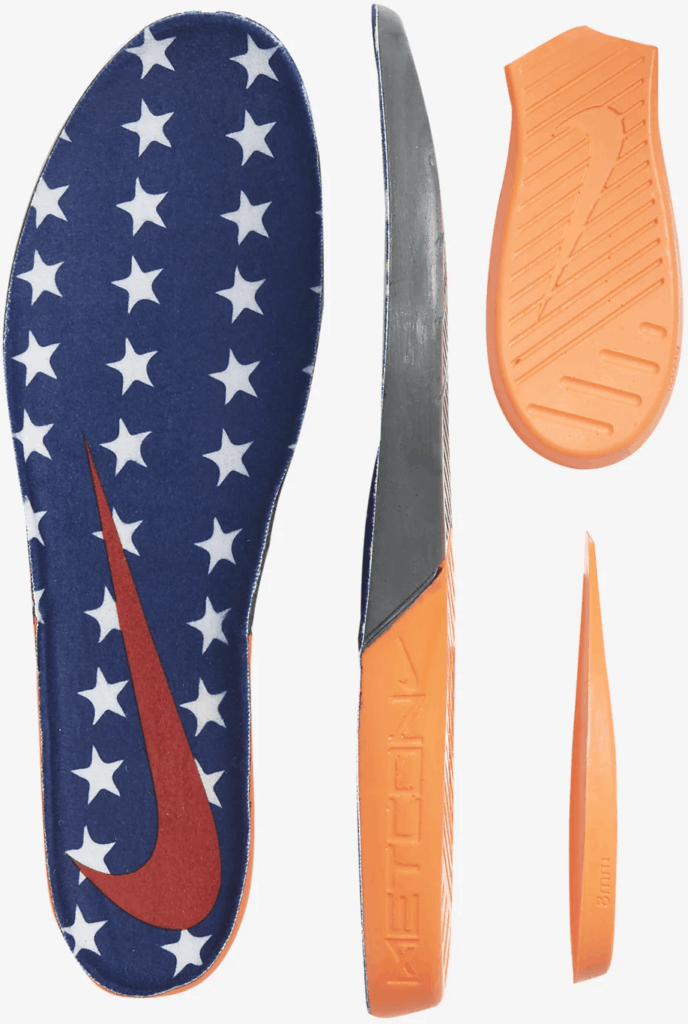 Some of the Nike Metcon 5 AMP shoes have special hidden features though (in addition to premium styling.)
This is the Nike Metcon 5 AMP Zero.
First of all, notice it has all the great features of the Nike Metcon 5.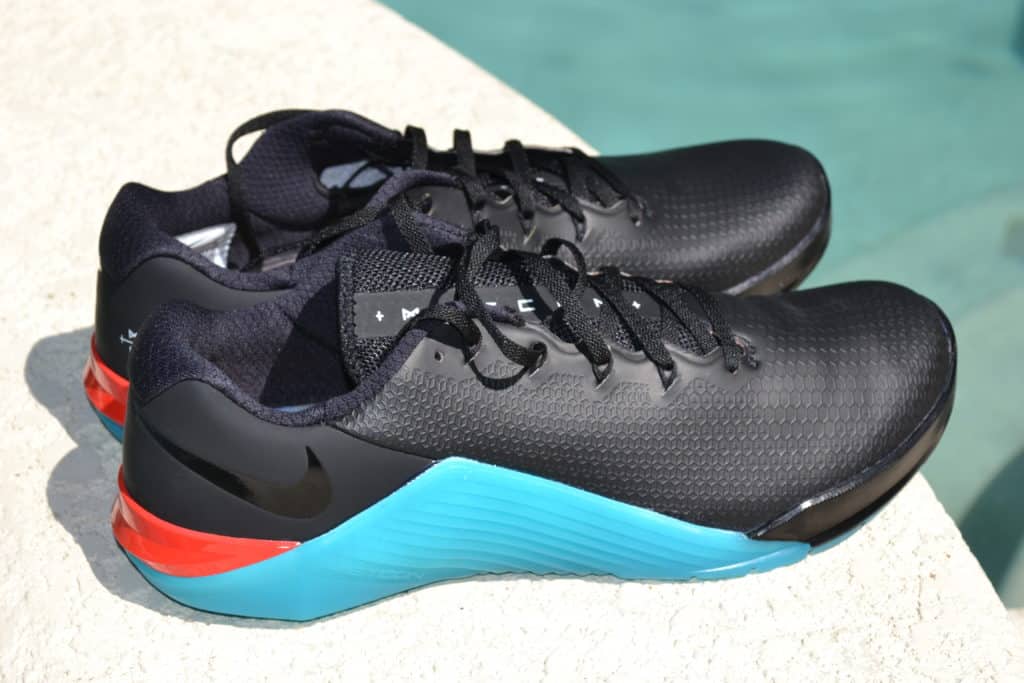 See all that black on the upper? It fades away with wear and usage to reveal a different color scheme underneath.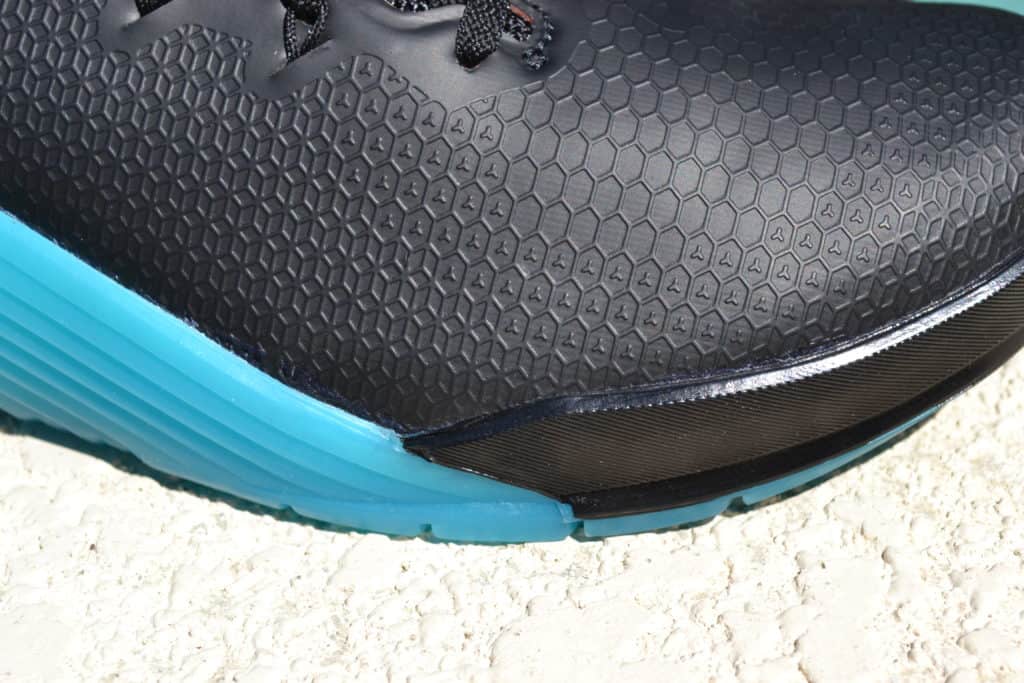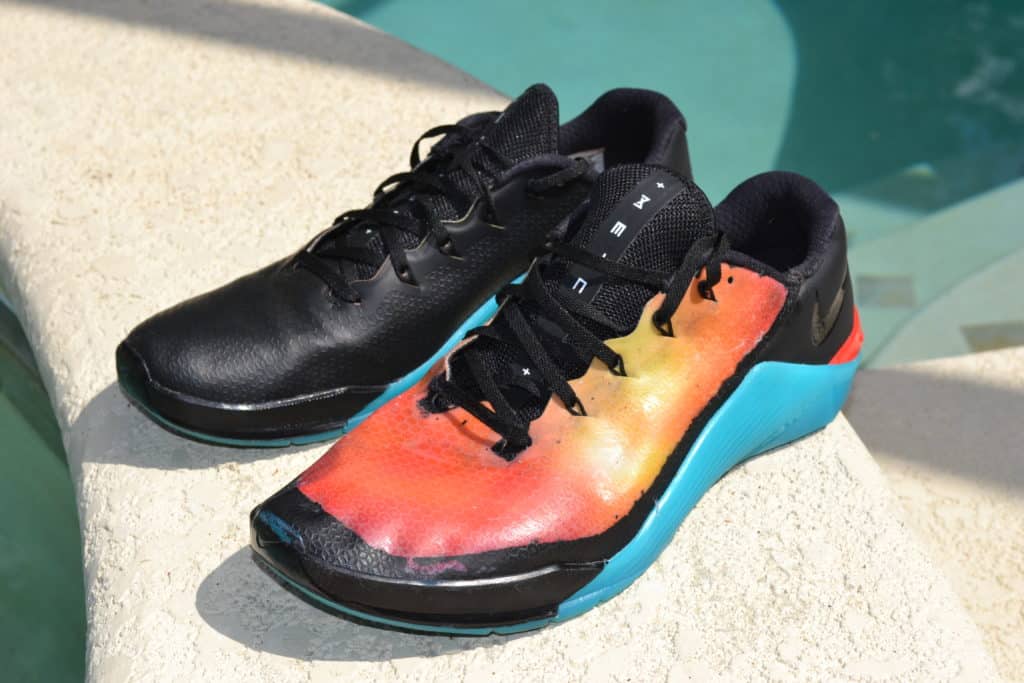 We've artificially removed a lot of it here to show you.
The truth is that upper material is very tough – and it's going to take a LONG time to wear down completely.
The bottom has a semi-translucent look too.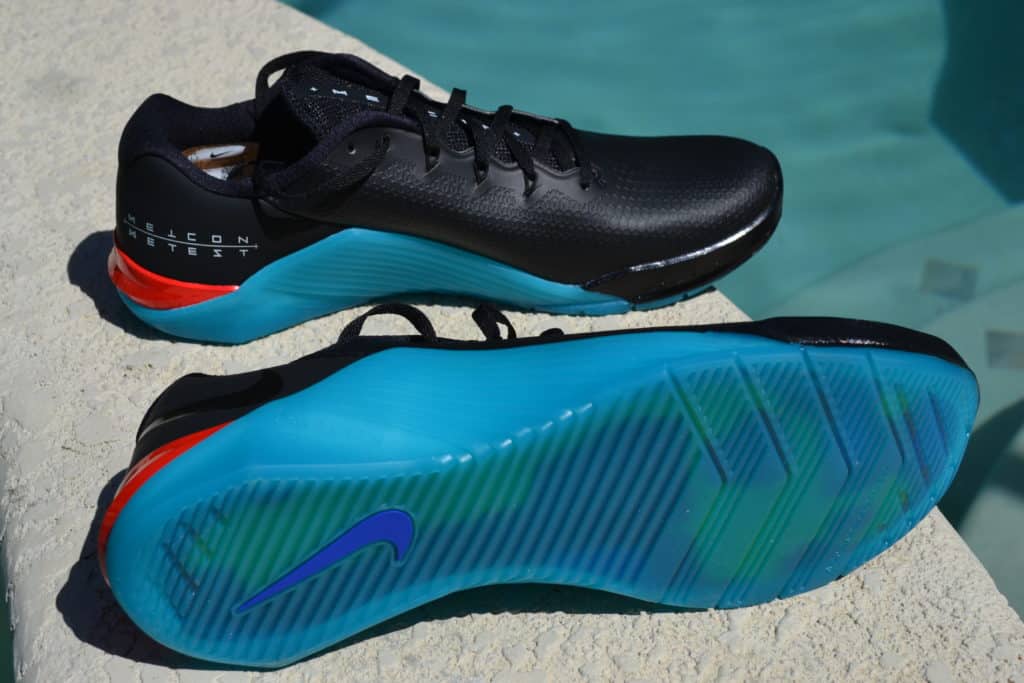 We did a hands-on review of this shoe – check it out on our YouTube channel:
In the Nike Metcon 5 AMP shoe the AMP means premium styling and cool looks.
But the shoes haven't lost any of their competence for the CrossFit WOD.
Let's move on now and look at the Nike React Metcon shoes – because there are AMP versions of those too.
Nike React Metcon Versus Nike React Metcon AMP
Here's the Nike React Metcon.
It shares some similarities with the 5, but some differences too.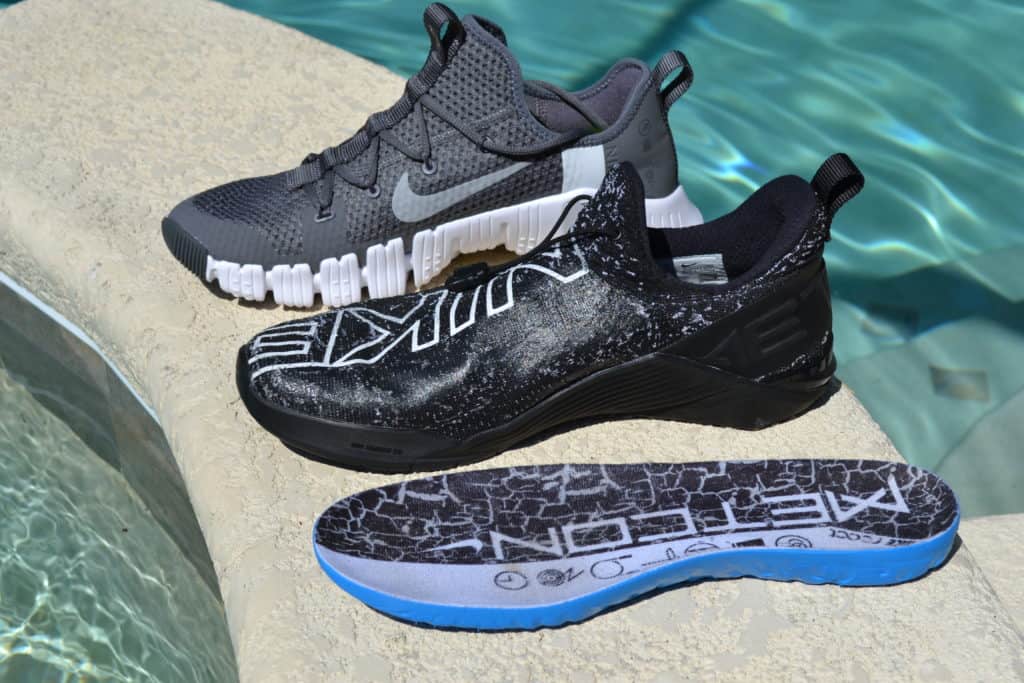 The Nike React Metcon has no laces – instead it uses a quick pull lacing system. It also uses a Forged Flyknit upper – and most importantly – it uses a slab of Nike's React foam for the midsole.
The React Metcon has more cushion as compared to the Nike Metcon 5.
(But, I personally find it hard to get the shoe to fit tight enough.)
What are the AMP versions of the Nike React Metcon?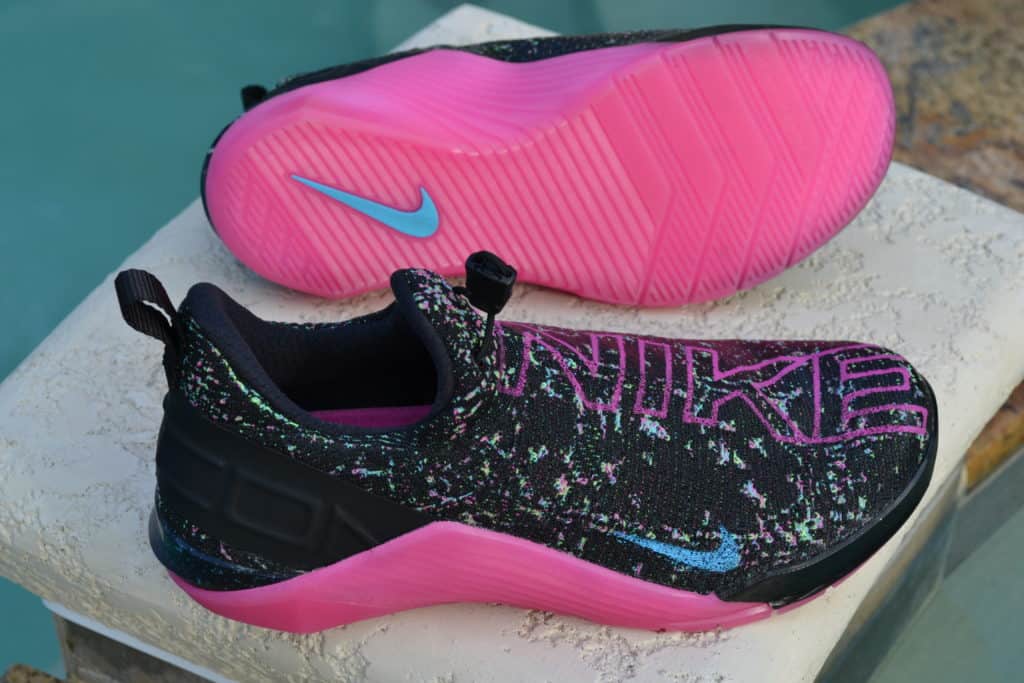 Much like the Nike Metcon 5, these are premium style options – with interesting colors and concepts.
There's even a "glow in the dark" option for this shoe.
Truth be told though – it's mostly marketing gimmick – as it doesn't glow very bright, or for very long.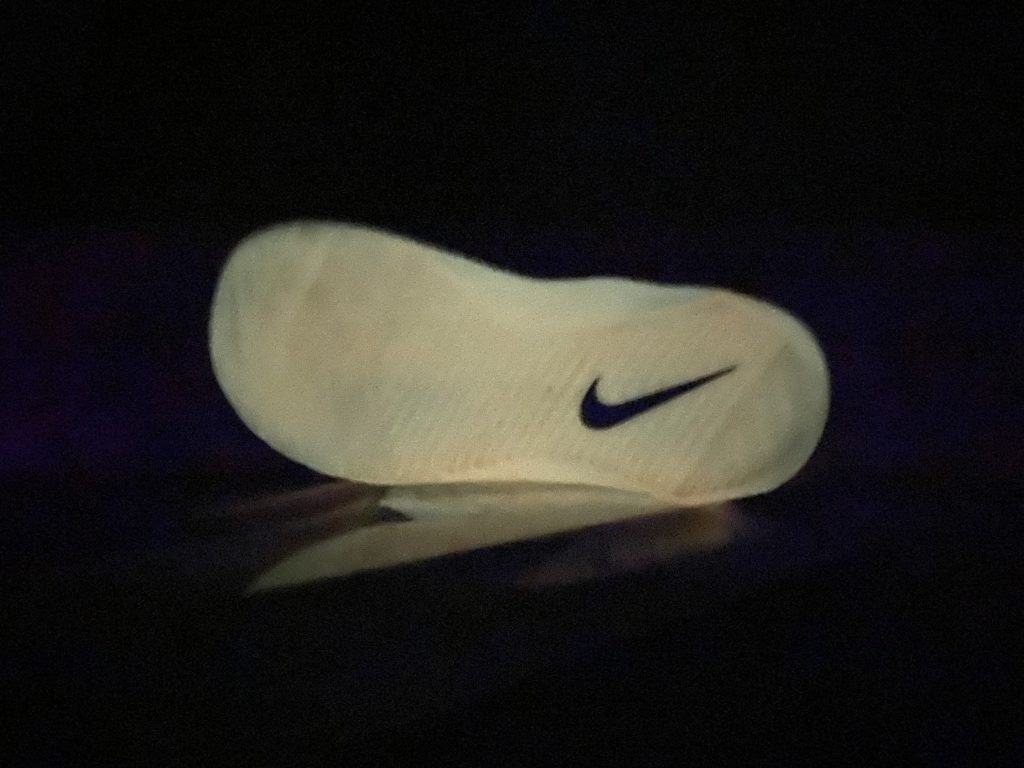 We made a video about this one, check it out on our YouTube channel:
Differences Between Nike Metcon 5 and Metcon 5 AMP Shoes – In Summary
There you go – the AMP colorways from Nike for the Metcon 5 and React Metcon are unique styling options.
The AMP line normally brings a bolder, more aggressive look to the Nike Metcon shoes.
But at the same time, the shoes keep all the features that make the Nike Metcon the best for serious CrossFit enthusiasts.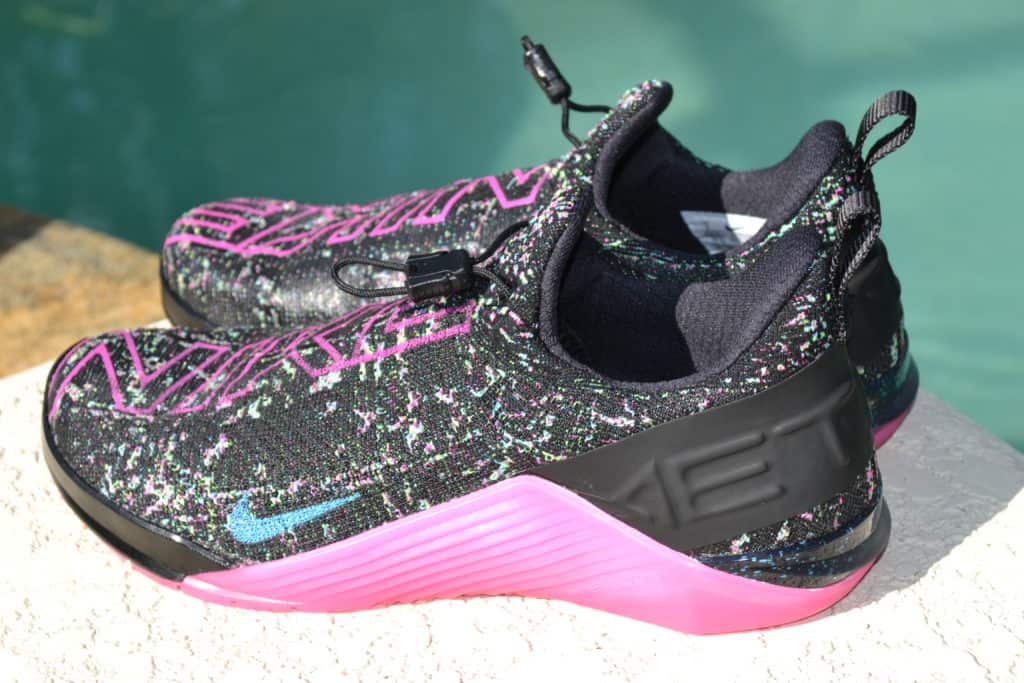 Photo Credits
Some product photos on this page are property of Nike, Inc.
This website is not affiliated or associated with CrossFit, Inc. CrossFit is a registered trademark of CrossFit, Inc.
Affiliate Disclaimer
We are an affiliate of Road Runner Sports. If you buy shoes after clicking the links in this article, we receive a small commission at no extra cost to you. This helps us to bring you in-depth information and content on these training shoes.