Here's the new CORE25 Backpack from King Kong Apparel.
Gym rats start to go to their favorite hideout again as commercial gyms start to open after a long hiatus. Going to the gym requires you to bring a bag for all your stuff and a good bag is a necessity for its functionality. If you are a weightlifter or a powerlifter, you'll especially love this new backpack from King Kong. This backpack will not only carry your gym apparel but also your lifting belt in a brilliant way.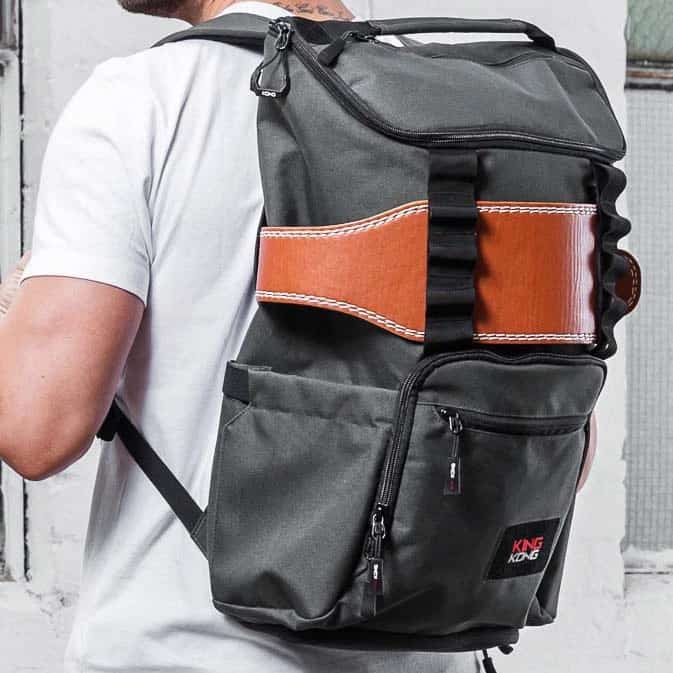 Here's some of the styles that are available now: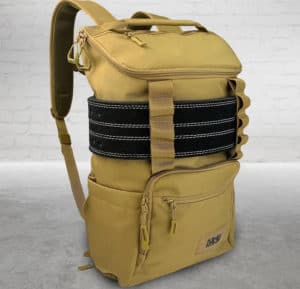 CORE25 Backpack (Desert)
CORE25 Backpack - Use the Nylon straps to store your big, bulky weightlifting belt around the outside of the bag. This is a great feature for hardcore lifters.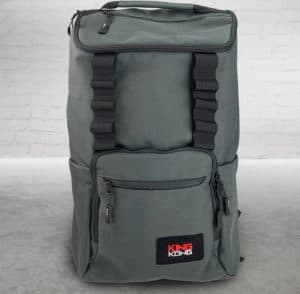 CORE25 Backpack (Charcoal)
The CORE25 Backpack is also available in Charcoal color. By the way you can store your weight lifting shoes in a handy compartment as well.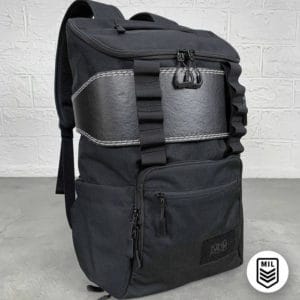 CORE25 Backpack (Black)
CORE25 Backpack (Black). Classic black color - understated and looks good. It has all the great features of the CORE25 backpack. As the name indicates, this is a 25 Liter backpack - that's a healthy amount of storage room.
CORE25 Backpack – Overview
CORE25 Backpack has a smart feature that allows you to wrap your weight lifting belt around the bag. This gives advantage and convenience to lifters whose lifting belts take up so much space in their gym bag. In addition to the versatility of this bag, you can also hang small accessories like keys at the front of the backpack. Each side of the bag has a pocket just in case you bring a water bottle and a protein shaker when you go to the gym.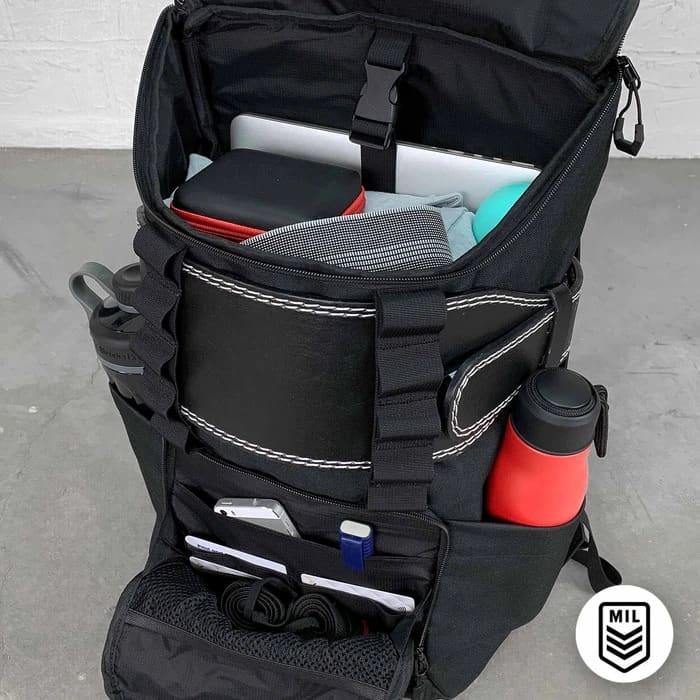 CORE25 Backpack is made of a durable Ripstop Nylon material which means it can endure tossing and tumbling around. The size of the backpack at 25 liters or 6.6 GAL is also perfect as it is not too big like some duffel bag or not too small to carry all your gym apparel. The bag weighs 1 kg and measures 50 cm in height and 30 cm in width. There are also plenty of options to organize your gear inside the bag: the top flap opens completely, giving you a better view of what's inside the main compartment. A separate laptop compartment inside and a zipped compartment at the bottom are added features of the bag so you can keep your shoes or shirts away from your food.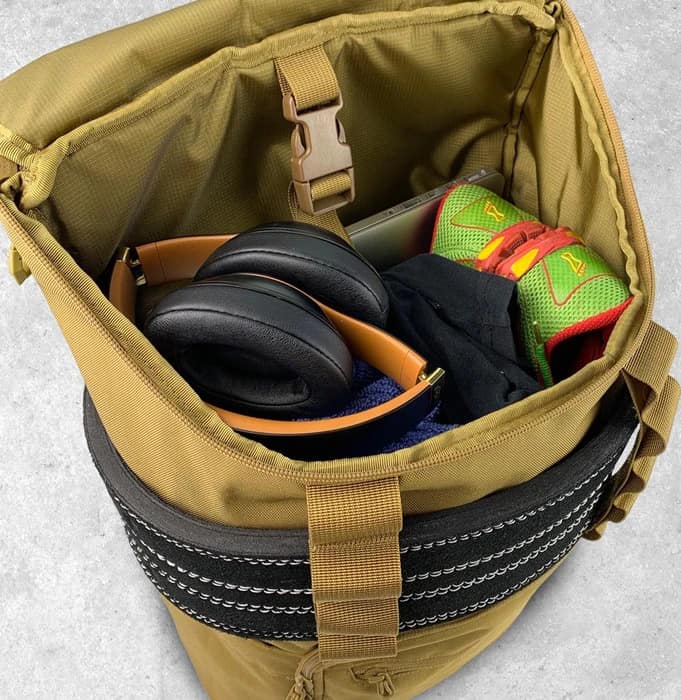 This bag uses most of the materials used in other King Kong bags. The YKK zippers, heavy-duty buckles, nylon lining, and webbing are all the same. The main difference is the unique weightlifting belt attachment that gives more space to other gym gear. The CORE25 also has a lighter 600D polyester outside, and a new Velcro logo feature enables you to go 'incognito' with your patches. The belt can loop entirely around this bag, and lever belts will work as well. CORE25 backpack is available in three different colors – Desert, Charcoal, and Black.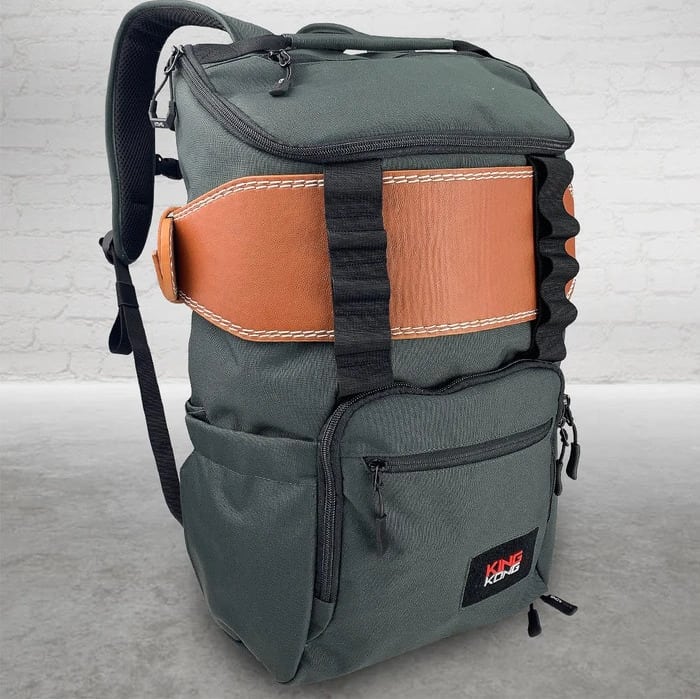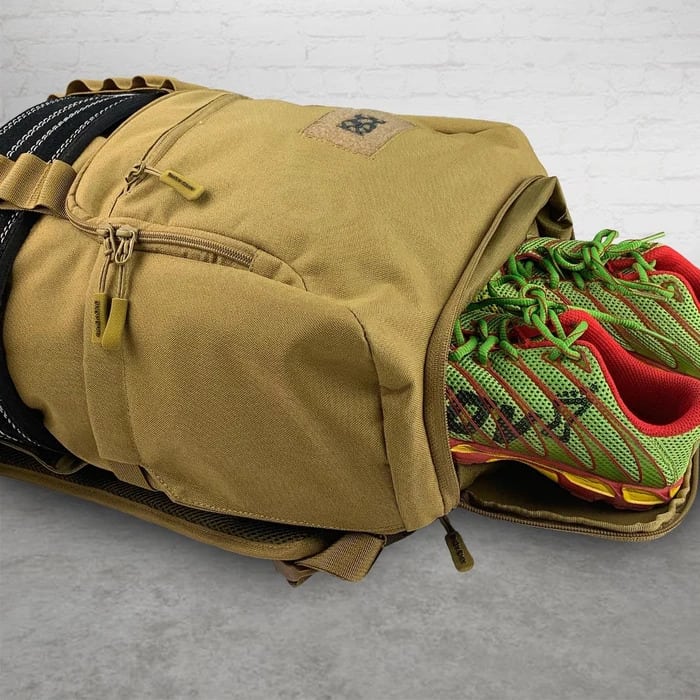 CORE25 Backpack Review – In Summary
The best way to take that belt and Oly lifters back and forth to the gym? It's the CORE25 backpack.
Got a lot of stuff to take to the gym? Put it in the CORE25 Backpack, from King Kong Apparel.
It's time to bid farewell to your belt taking up a good deal of space in your bag with this exclusive and uniquely produced lifting belt attachment that guarantees bag functionality isn't jeopardized. It is designed for lifters, made for maxing, and guaranteed to work hard. It has Nylon webbing, uses Ripstop Nylon and YKK zipper, and has Velcro patch attachment.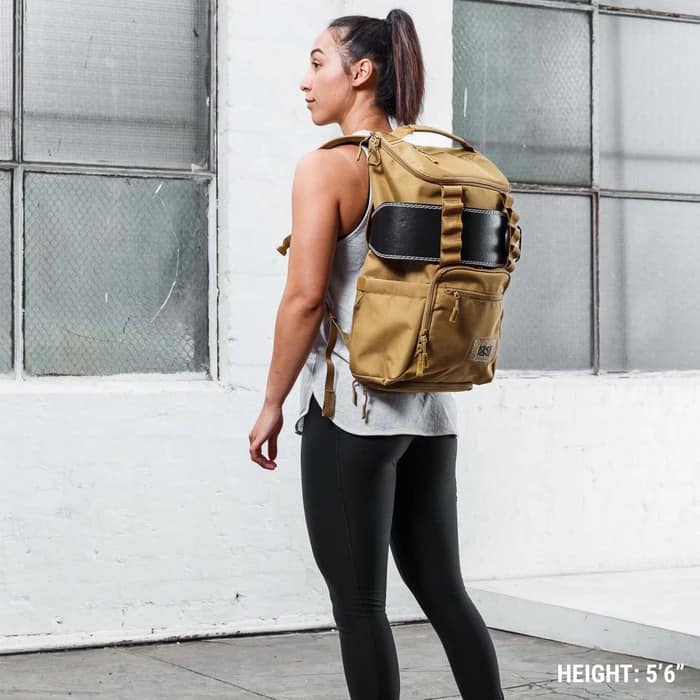 Photo Credits
Product photos on this page are property of King Kong Apparel.
This website is not affiliated or associated with CrossFit, Inc. CrossFit is a registered trademark of CrossFit, Inc.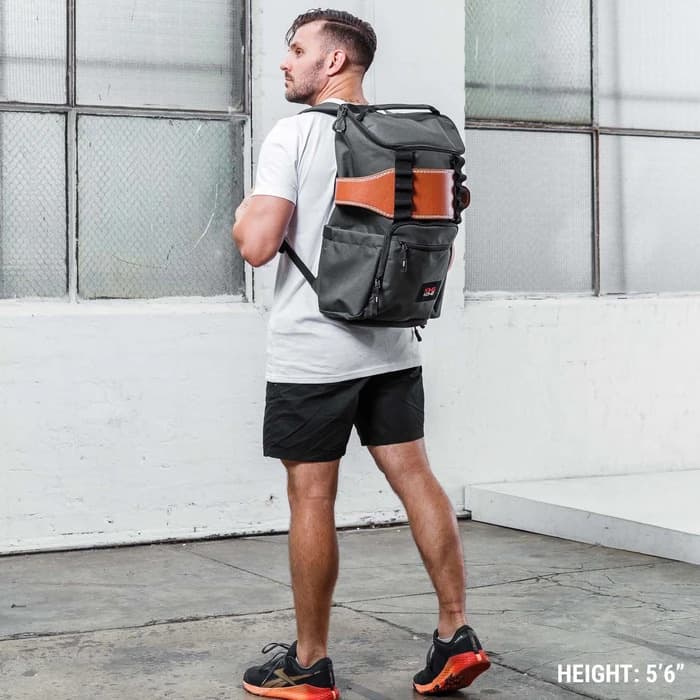 Affiliate Disclaimer
We are an affiliate of King Kong Apparel and others that sell this training gear. If you buy clothing or other training gear after clicking the links in this article, we receive a small commission at no extra cost to you. This helps us to bring you in-depth information and content on these great training products.