Need a gym duffel bag? You want to check out the innovative designs from King Kong Apparel like the CORE35 Duffel.
If you liked CORE25 but need a bigger bag, the CORE35 Duffel is the answer. This duffel bag is your lifting partner if you are a weightlifter as it offers a clever way of storing your belt outside the bag instead of inside. It comes in 35L with three colors.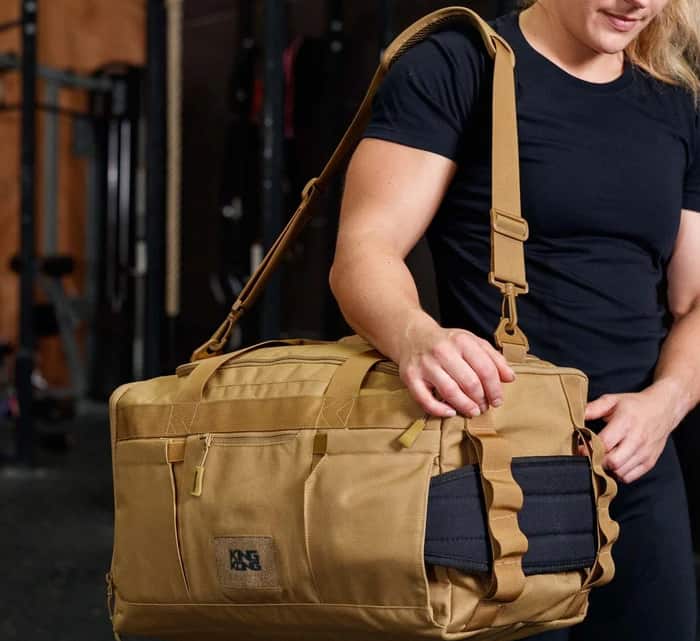 Here's some of the styles we are going to look at: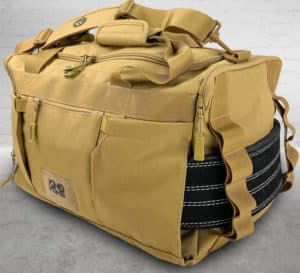 CORE35 Duffel (Desert)
CORE35 Duffel - carry your weightlifting belt, your shoes, and everything else you need in this 35 Liter duffel bag - made especially for the gym.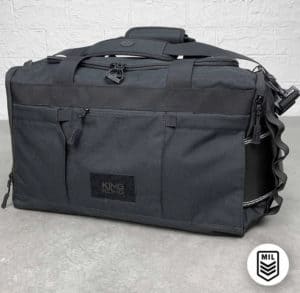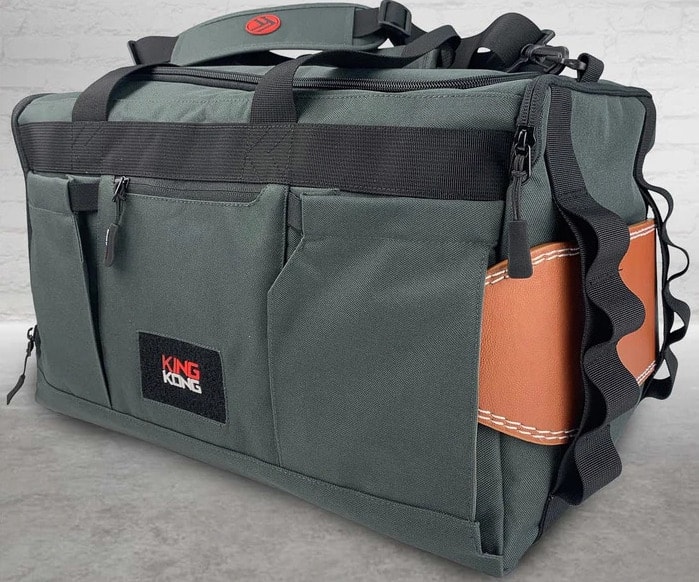 CORE35 Duffel – Overview
This beefed-up duffel bag is created to put everything you need and support you every time you walk into the gym. The bag measures 28cm in height, 45cm in width, and 28cm in depth, weighing 1.8 lb. At 35L, CORE35 has plenty of pockets for storage and helps keep your gear separated and organized.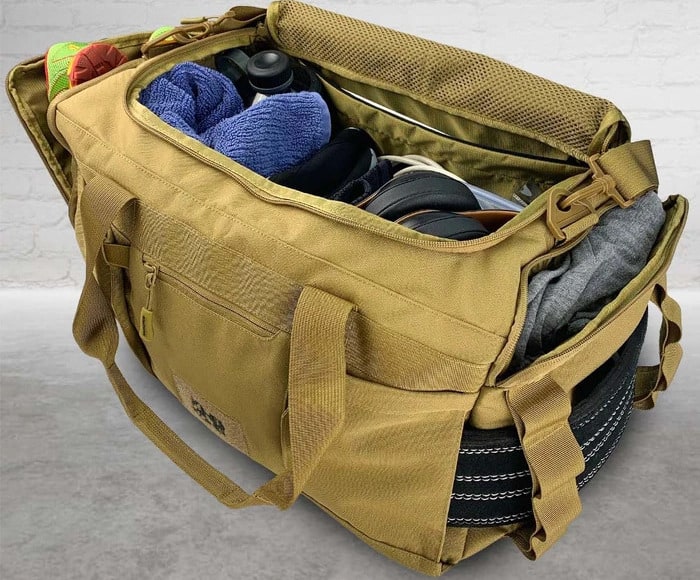 It is carry-on compatible and has a landscape Velcro patch over the King Kong logo. The difference between this duffel bag and other King Kong duffels is the unique weightlifting belt attachment. This innovation allows the bag to be used as usual while carrying a cumbersome lifting belt on the outside.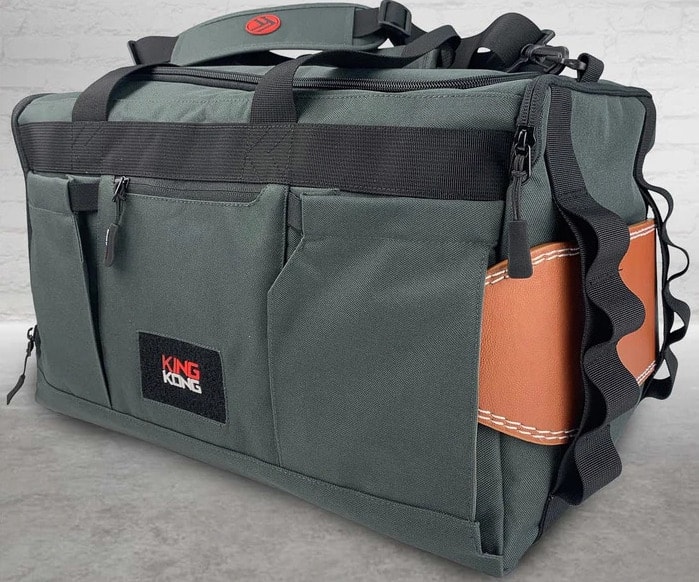 Other changes are the volume (35L) and the layout. The materials used are mostly the same as the other King Kong bags – YKK zippers, heavy-duty buckles, nylon lining, and webbing. CORE35 uses a 600D polyester outside with stitching and other materials that are quality and spot on. This bag can fit a belt up to 6.7″/17cm wide and 45.7″/116cm long.
CORE35 Duffel Review – In Summary
That's our first look at the CORE35 Duffel.
CORE35 is specially made for lifters to avoid the hassle of carrying a massive belt inside your bag and taking up all the space. This duffel bag allows you to wrap your belt around your bag and put other necessary gear inside your bag. It is heavy-duty and prepared to perform with tons of functional compartments for organization.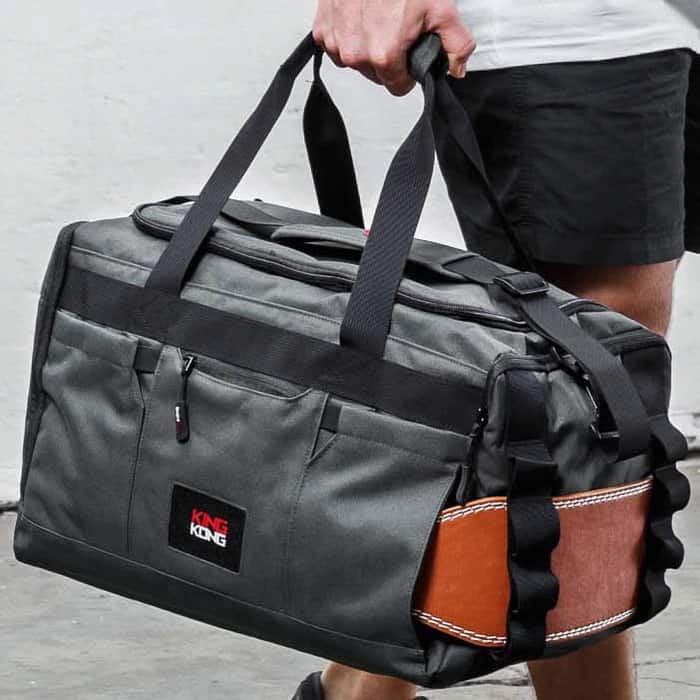 Photo Credits
Product photos on this page are property of King Kong Apparel.
This website is not affiliated or associated with CrossFit, Inc. CrossFit is a registered trademark of CrossFit, Inc.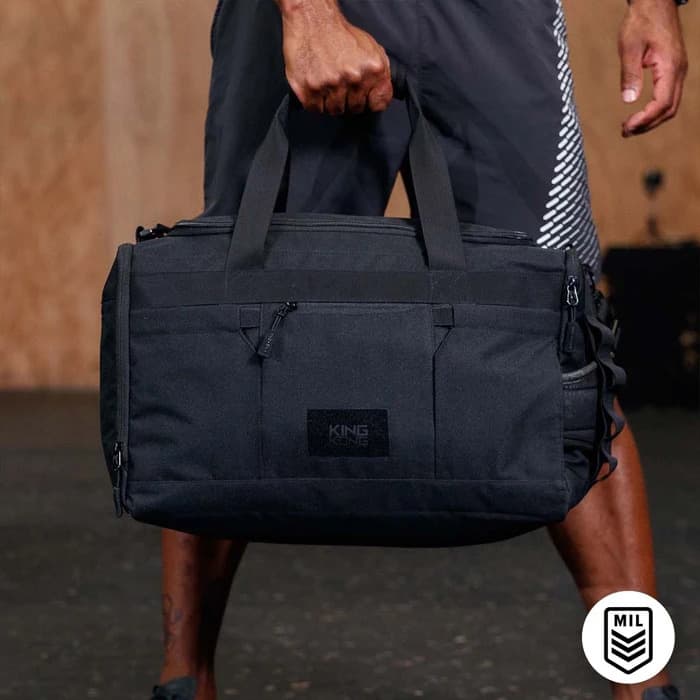 Affiliate Disclaimer
We are an affiliate of King Kong Apparel and others that sell this training gear. If you buy clothing or other training gear after clicking the links in this article, we receive a small commission at no extra cost to you. This helps us to bring you in-depth information and content on these great training products.