Rogue has the red-hot
Echo Bike
. Grab one while they last!\n
Personalize your garage gym with the new Rogue Color Training 2.0 Zeus Custom Bumpers option from Rogue. Put a logo or text (or both) on your plates!
With Rogue's ZEUS tool that uses advanced technology, you can now pick your own plate style, and add a custom logo, text, and design, as well as change text and graphic color. These plates have a weight tolerance of +/- 15 grams of claimed weight and a gloss-matte-gloss finish.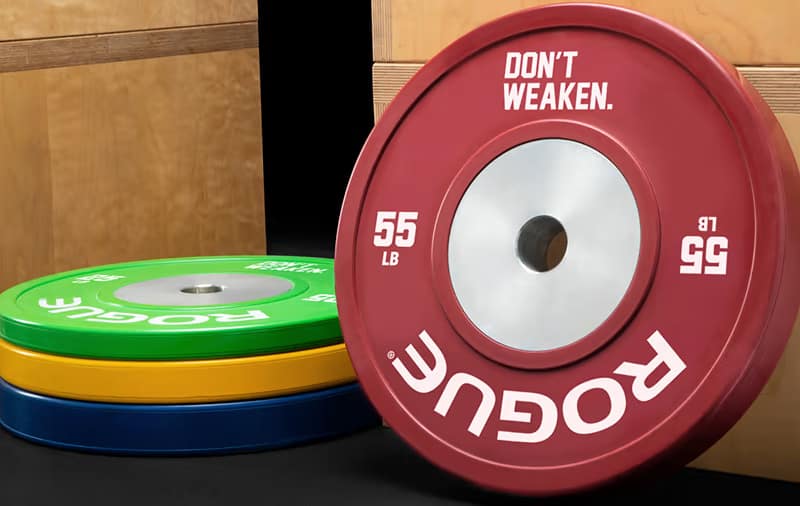 Only from Rogue Fitness: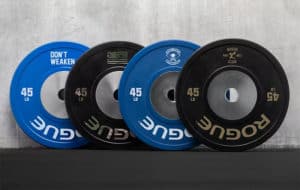 Rogue Color Training 2.0 Zeus Custom Bumpers – Overview
The standard Color Training Plates 2.0 are an IWF standard 450MM in diameter, with a narrow width that enables more weight to be loaded on the bar. The 50.40MM collar opening and steel disc insert keep the plates securely in place during high-rep training, and a tested Shore A durometer of 86 assures a minimal bounce on the drop and durable long-term performance. All plate sizes 25LB and up are color-coded (Red = 55LB, Blue = 45LB, Yellow = 35LB, and Green = 25LB) with a quality gloss-matte-gloss finish.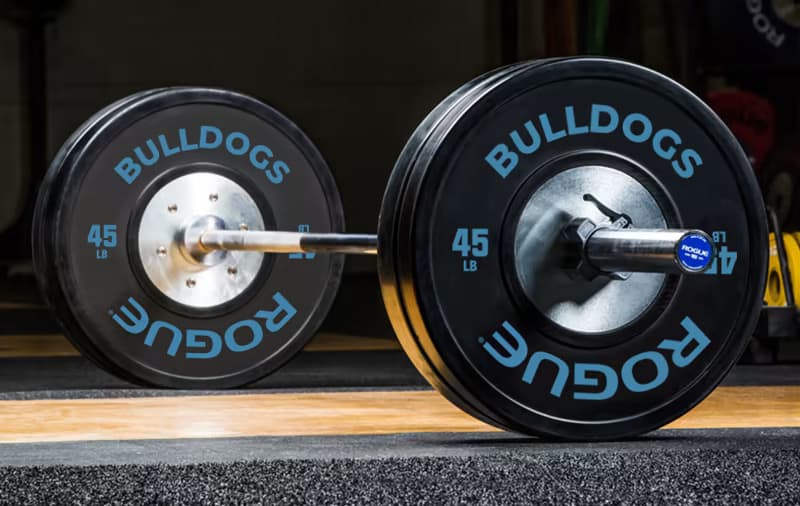 Rogue's ZEUS tool utilizes advanced technology to develop a simple, truly individualized platform for ordering custom gym equipment and accessories. This includes customizable bumpers, barbells, knee sleeves, and full-scale gym outfitting. Along with the Color LB Training Plates, you can also use the ZEUS customization tool with the Black LB Training Plates, Black Urethane Plate, and Color Urethane plates.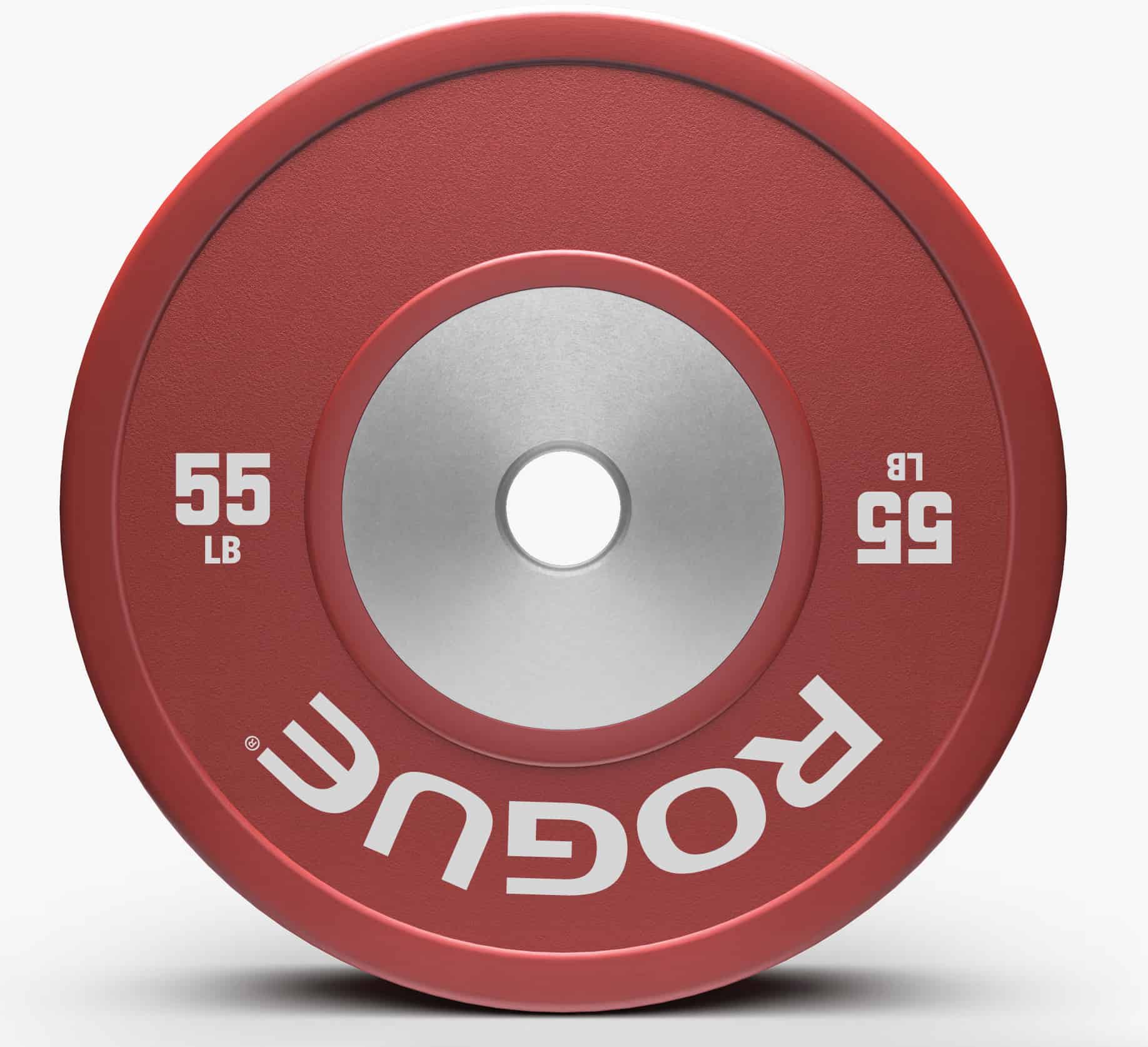 After choosing your preferred plate style, you can add a personalized image or logo, which will occur on the top panel of each plate you order, on both the front and back. If you want, you can also put a custom text or add it with the logo of your choice. Rogue has a collection of their own original designs available as options in the ZEUS menu. This gives you a chance to customize the look of your plates if you don't have a logo of your own.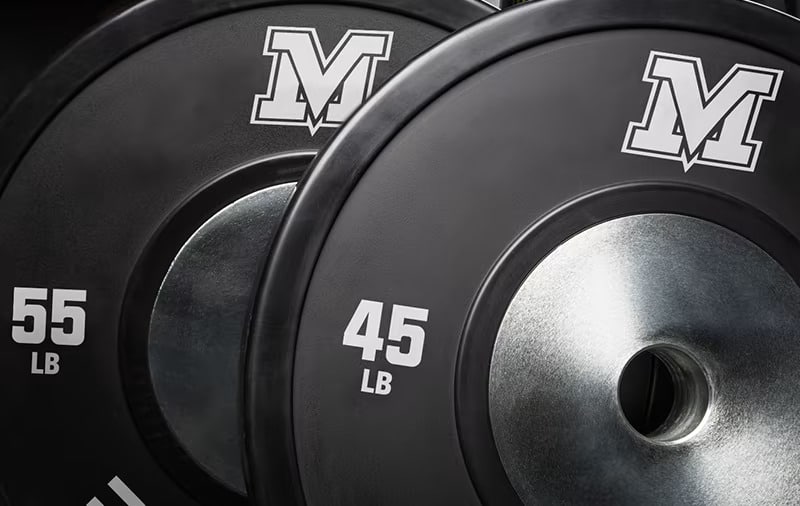 Rogue Color Training 2.0 Zeus Custom Bumpers – In Summary
That's our close-up look at the Rogue Color Training 2.0 Zeus Custom Bumpers.
Rogue assures that ZEUS LB Training Bumpers are within +/- 15 grams of their claimed weight. If a plate does not comply, it does not ship. Using the ZEUS customization tools in the purchase area, Rogue's Color LB Training Plates 2.0 can now be ordered with your own unique logo (or a preset Rogue design), original text, and preferred text color. Custom bumpers make it easy to match a full set of plates to the branding of your gym, business, school, etc.
Looking for more options? Check out these other great products:
Get wild with these Animal Print Bumper Plates from Rep Fitness.
Get a great barbell with the Wonder Bar Oly Barbell from Fringe Sport.
More oly lifting equipment.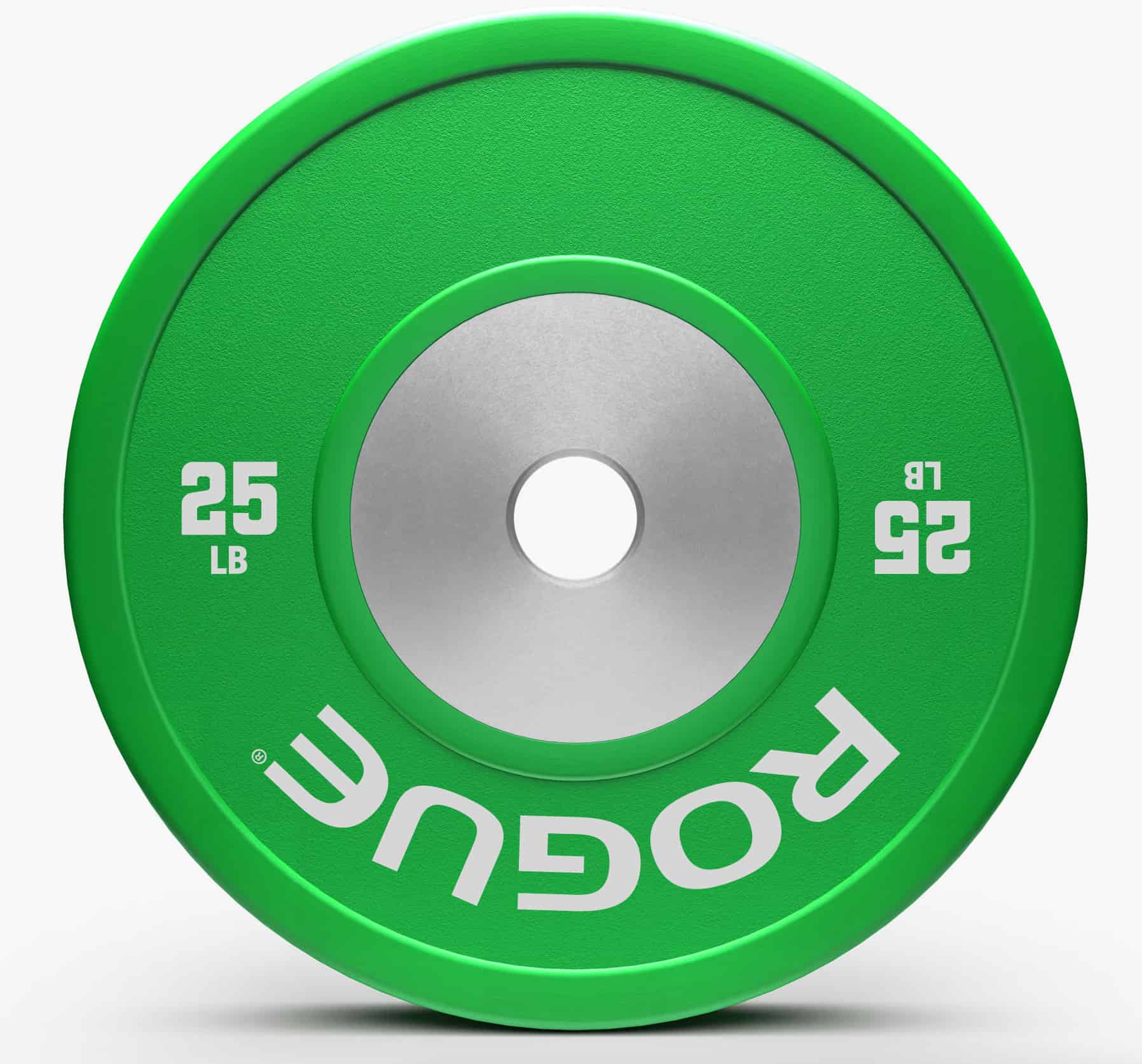 Photo Credits
Product photos on this page are property of Rogue Fitness.
This website is not affiliated or associated with CrossFit, Inc. CrossFit is a registered trademark of CrossFit, Inc.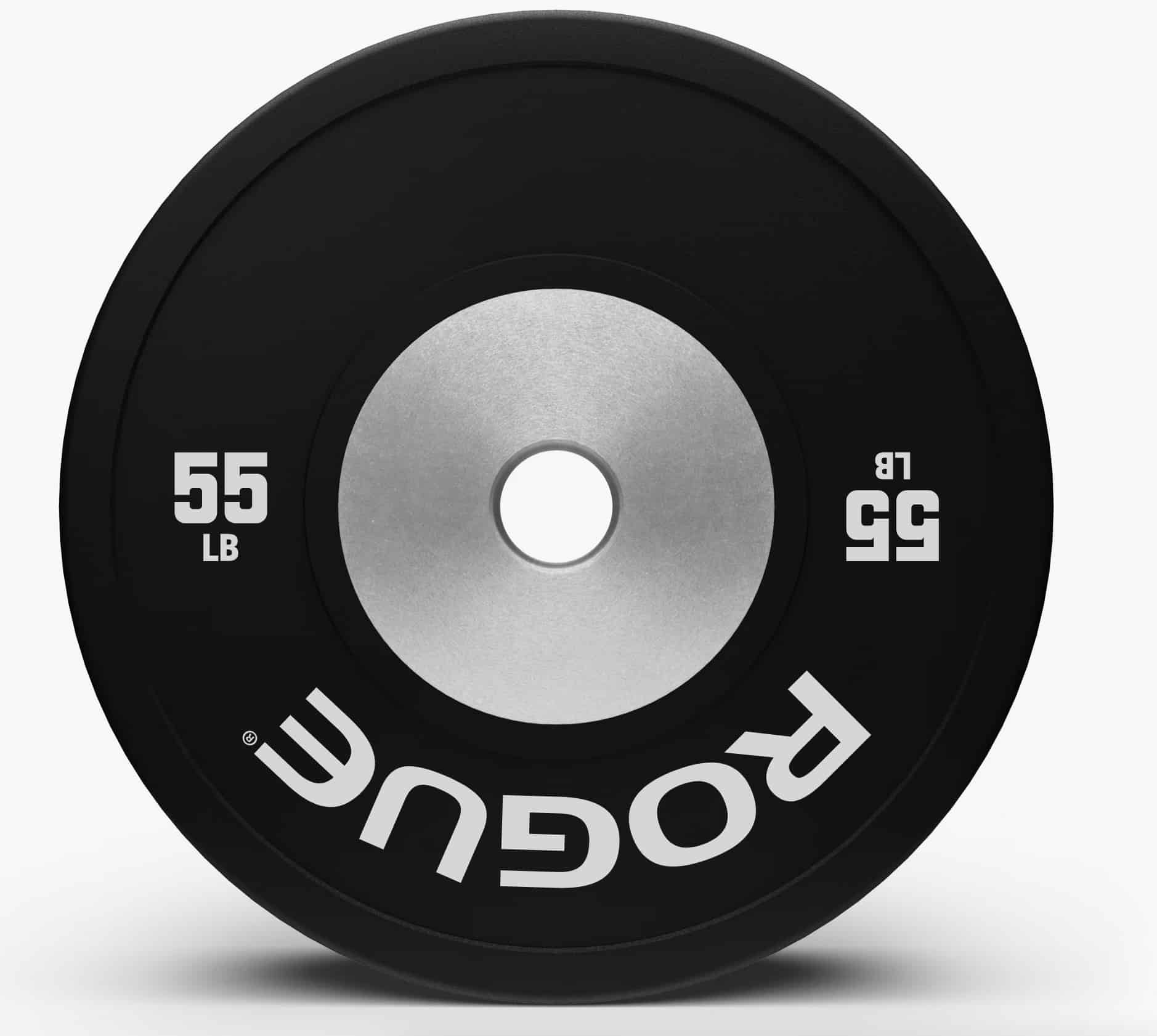 Affiliate Disclaimer
We are an affiliate of Rogue Fitness and others that sell this training gear. If you buy clothing or other training gear after clicking the links in this article, we receive a small commission at no extra cost to you. This helps us to bring you in-depth information and content on these great training products.