Rogue has the red-hot
Echo Bike
. Grab one while they last!
Let's look at Women's Camo Training Clothes from Rogue.
Wearing proper workout outfits can help you stay relaxed and cool during exercise. Even after training, wearing a proper outfit helps in making you feel lighter because of their sweat-wicking properties. They can also make you look good and feel good and make exercising easier.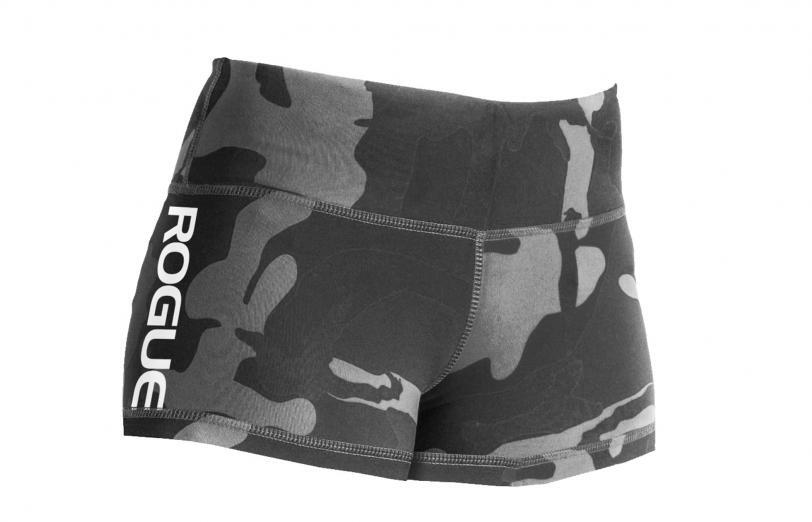 Here's some of the styles we are going to look at:
Women's Camo Training Clothes from Rogue – Overview
Exercising is good for our physical and mental health, and when we workout, we definitely sweat. It makes us feel tired and heavy when we sweat, especially if our clothes absorb all the sweat. Not when you are wearing proper training clothes. That is why investing in them is a good idea and can benefit you in the long run. They also help to enhance your technique and performance by boosting blood flow to and from your limbs, hence keeping your muscles oxygenated and working correctly.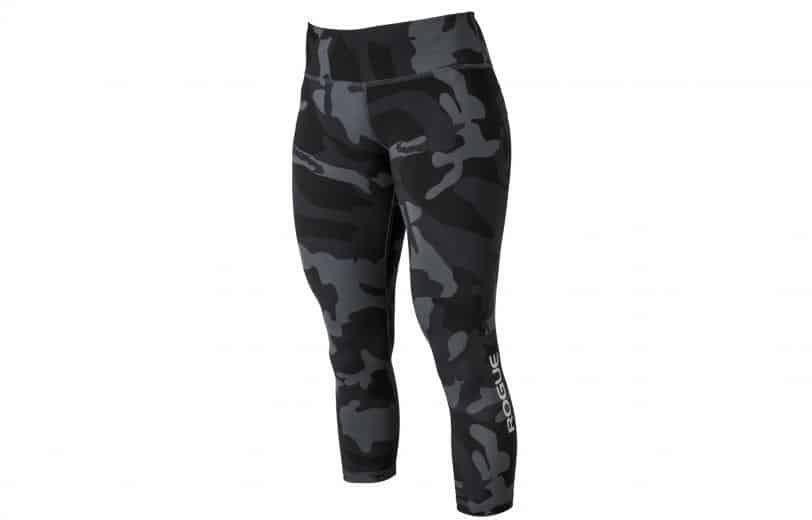 Wearing the right training clothes also protects you from different elements when working out. A weightlifting glove, for instance, protects your fingers from swelling or pain and makes your workout more effective. They also prevent skin irritation or uncomfortable chafing and support freedom of movement. Rogue came up with a collection of training clothes for women that you can wear during your training. They all come in a camo pattern and give you a military mood for that can-do attitude.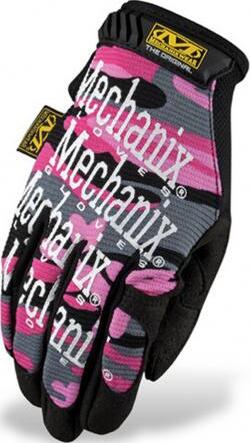 Nike Dri-Fit Pro Shorts
Made from 100% polyester, the Nike Dri-Fit Pro Shorts highlight a lightweight jersey construction for a comfortable, effortless feel. They have a curved hem and come in a thunder gray camo pattern.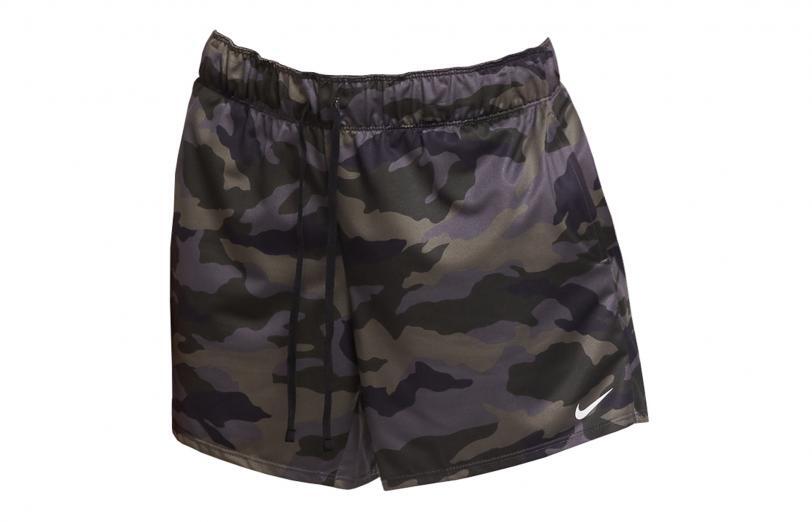 These shorts have a moisture-wicking Dri-Fit technology that keeps you fresh and dry throughout a workout and an elastic waistband and drawcord to guarantee a comfortable fit.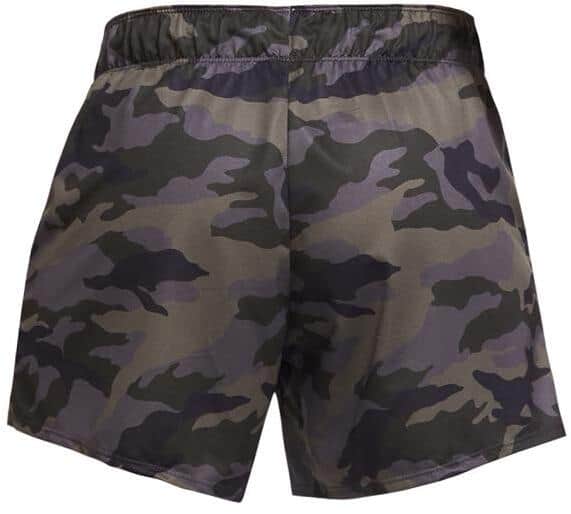 Nike Pro Capri Tights
The Nike Pro Capri Tights include moisture-wicking fabric to keep you fresh and a wide elastic mid-rise waistband for a smooth feel with no sliding/slippage during high-intensity training. These tights are made from 83% polyester and 17% spandex and come in Thunder Gray Camo.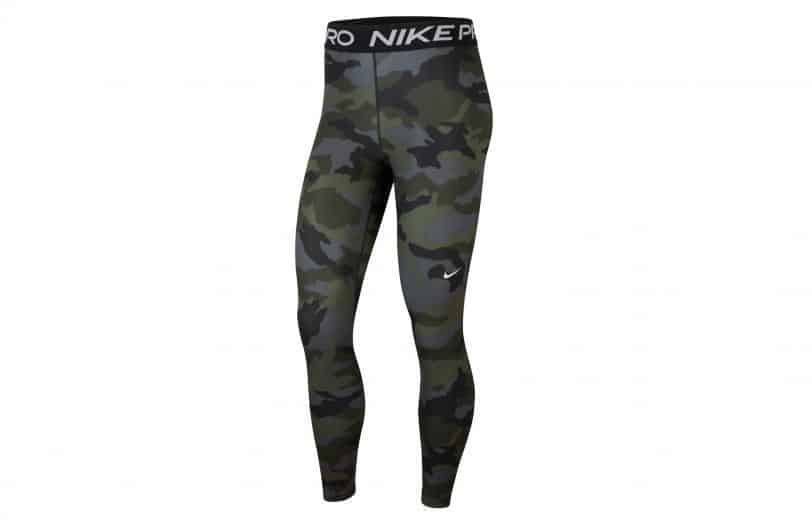 Nike's poly-spandex Pro Capri Tights have a contoured but stretchable fit that extends support and comfort without limiting the range of motion.

Rogue Basic Women's Tank
Rogue Basic Women's Tank is made from 50% Polyester, 25% Combed and Ring-Spun Cotton, and 25% Rayon. It highlights a lightweight but durable tri-blend construction with raw edge seams and comes in gray camo.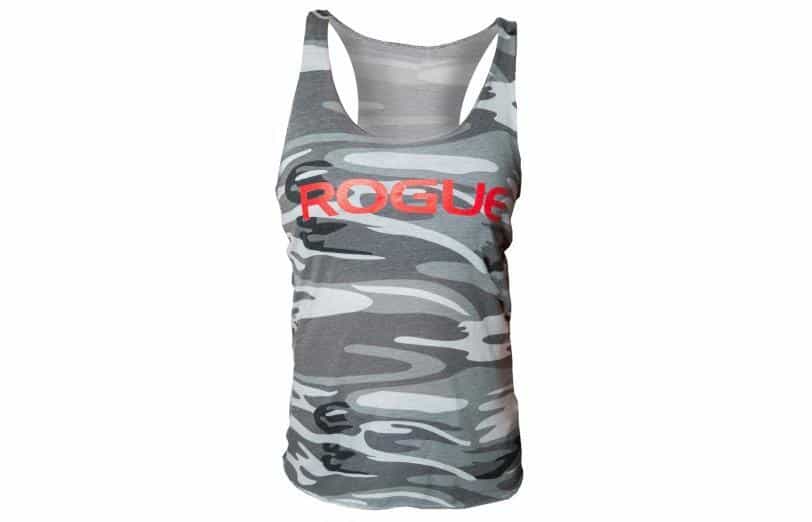 The relaxed fit cut, sideseams, and racerback design assure a snug fit and modern style with a free range of motion for high-intensity training.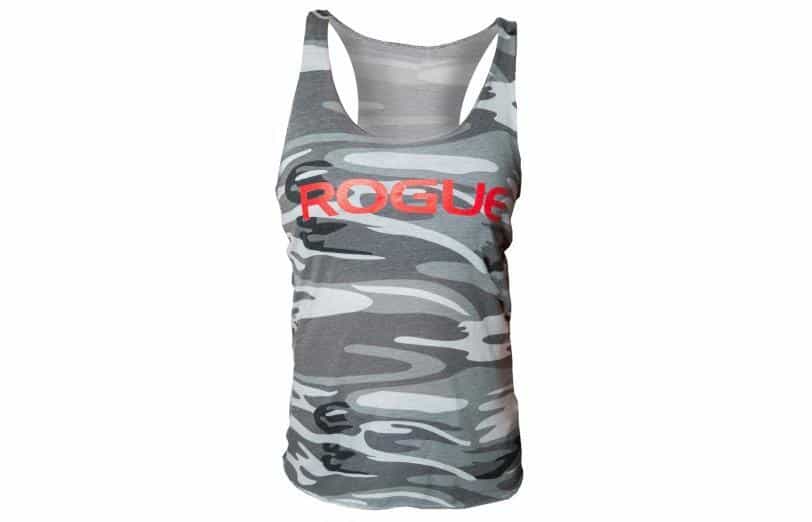 Fleece Sprint Jogger
The Fleece Sprint Joggers are very comfortable sweatpants made from a soft and sustainable Eco-Fleece, with tapered ankles to keep heat in. These joggers are made from 50% Polyester, 46% Cotton, and 4% Rayon and come in a military camo pattern.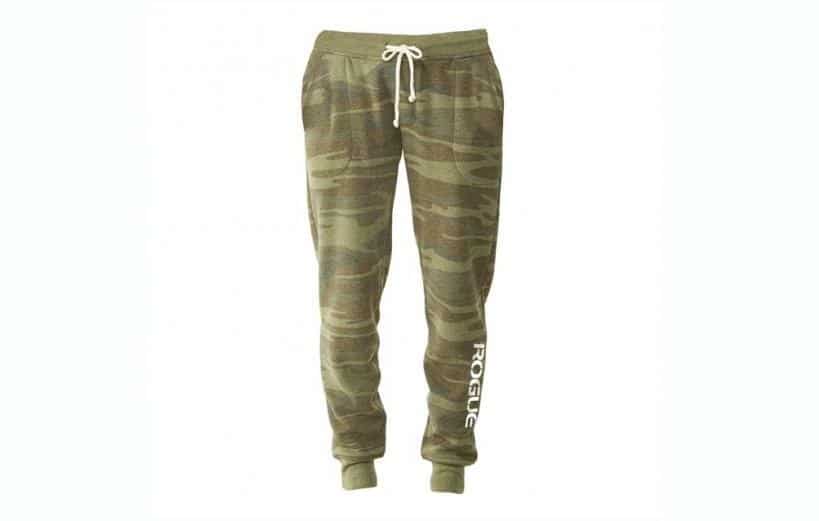 They have an exclusive design that holds side pockets for convenient small-item storage, a white drawstring for easy waistband adjustments, and white Rogue branding down the left leg.

Mechanix Gloves – Pink / Camo
For more than 25 years, the Mechanix has been a distinguished leader in protective handwear. The Original® Women's Mechanix Glove remains a touchstone in quality, is reliable in the gym, and is used in DIY repairs, gardening, auto maintenance, and more. It highlights a seamless synthetic leather palm + a form-fitting TrekDry® material to better airflow and keeps your hands cool.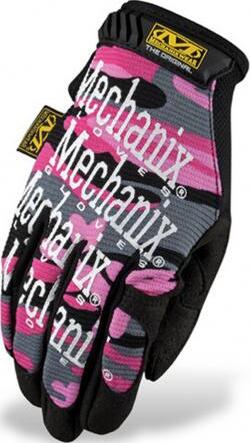 The Mechanix Gloves can enhance an athlete's grip and overall performance without jeopardizing their support or range of motion. This glove is available in an exclusive Pink Camo design with A thermoplastic rubber (TPR) wrist closure and industrial-strength hook and loop adjustment, allowing a secure, custom fit. This is the perfect glove if you are looking for a weightlifting glove/all-purpose women's work glove that is comfortable, extremely effective, and made to last.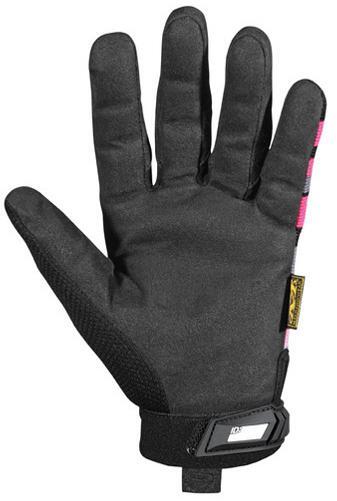 WOD Gear Clothing Crop Pants
The four-way stretch material of the WOD Gear Clothing Crop Pants provides you the breathability and range of motion you need without the undesired sliding, bunching, or slippage. The waist is mid-rise and comes in black camo with calf length.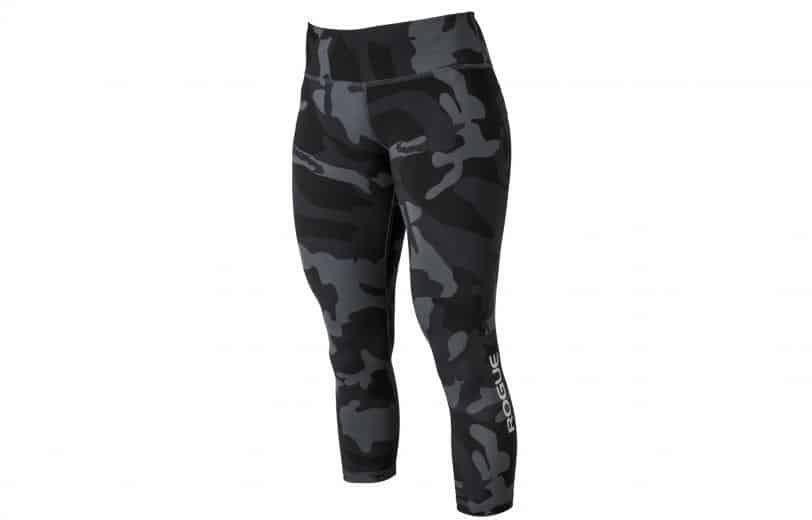 These pants are made from a nylon/spandex/poly blend and have the best details of women's training tights, athletic capris, and track pants for maximum comfort, coverage, and mobility. They have a convenient pocket included in the waistband with a 21.5″ inseam.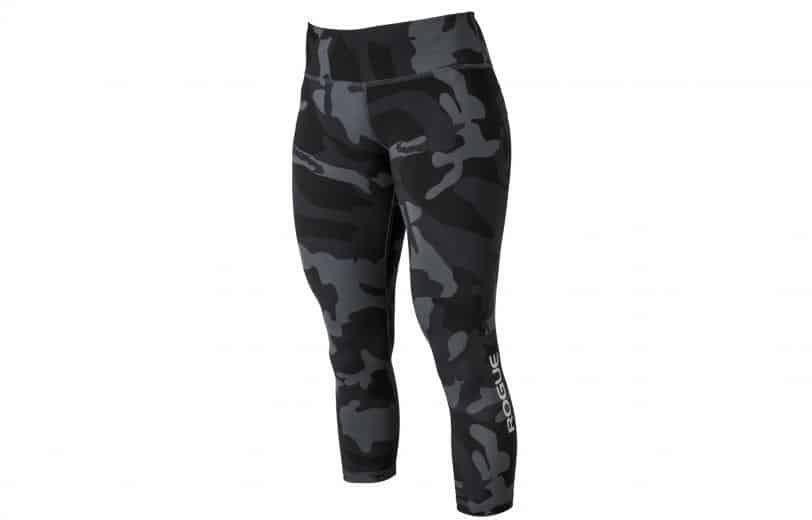 4-inch Runner Shorts
The 4-inch Runner Shorts are comfortable, breathable, and provide a free range of motion while still assuring stability and coverage through every sprint, lift, hurdle, and climb. These shorts have a 4″ inseam made from 87% polyester and 13% spandex.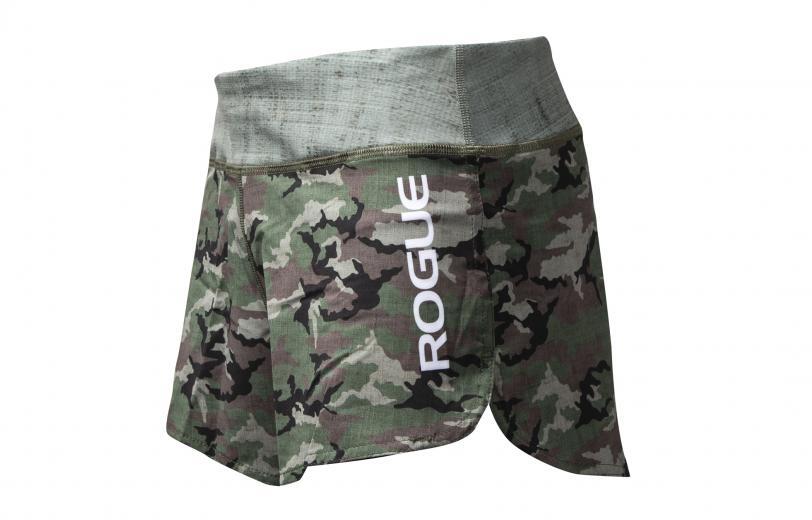 The design involves a wide comfort waistband, small accessories pocket, built-in liner, and exclusive "ROGUE" branding on the front + the "R" logo on the back.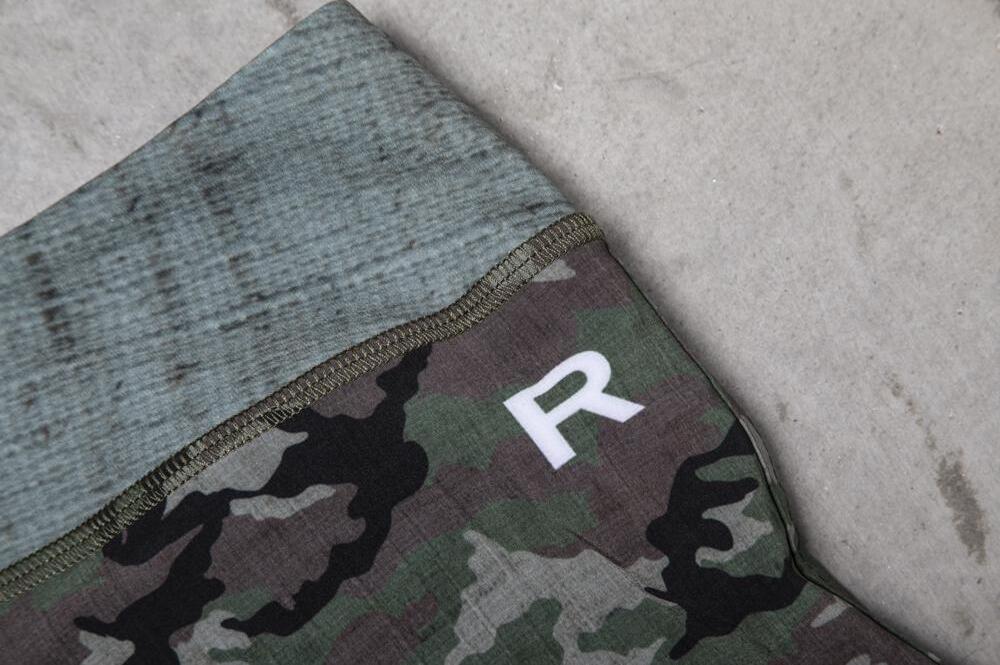 WOD Gear Wide Band Booty Shorts
The WOD Gear Wide Band Booty Shorts are made for female athletes and provide coverage, comfort, and style. These mid-rise, snug-fitting shorts won't move around during a workout, enabling a full range of motion without bunching or sliding.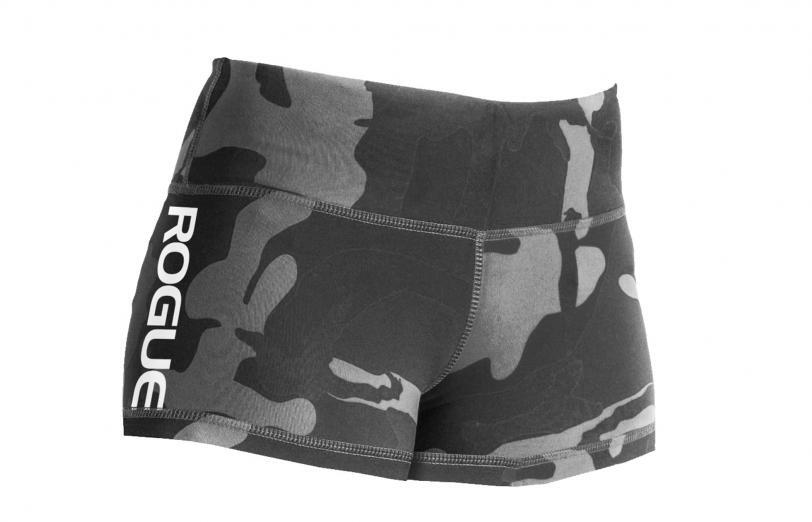 These shorts are made from 90% Supplex and 10% Spandex with a four-way stretch that is supportive and breathable. They are ideal for weightlifting, speed & agility, whatever your training regimen entails.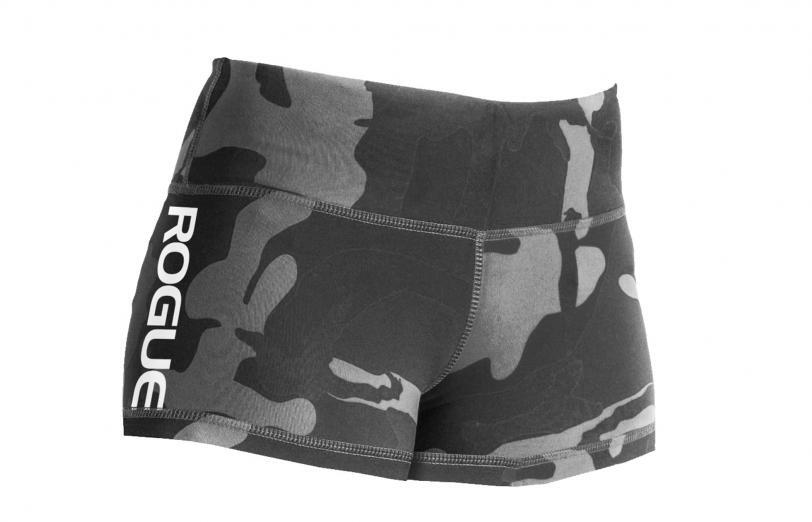 JUNK Head Bands
The JUNK Big Bang Lite is a long overdue re-invention of the traditional headband. The Big Bang Lite's exclusive polyester-spandex blend fabric, lightweight single-ply construction, and moisture-wicking finish keep you fresh and cool with no deep-seated odors, skin irritation, or distress. JUNK headbands are soft with a breathable feel of a t-shirt in a very efficient, stylish sweatband.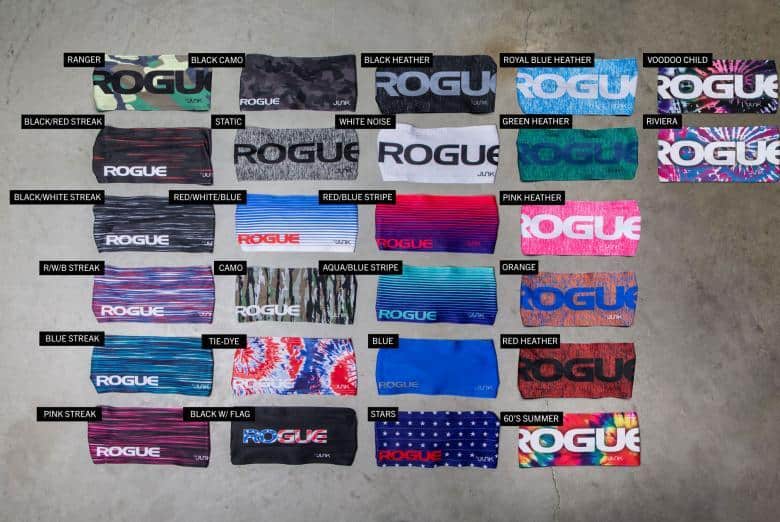 Made from 89% polyester and 11% spandex, the headbands achieved the right balance of these fabrics with precision stitched edges, resulting in what JUNK has dubbed the "Technical T-Shirt Fabric." Each 9" wide band is one size fits most, with a 4.25" forehead height tapering to a 1.5" inch back section.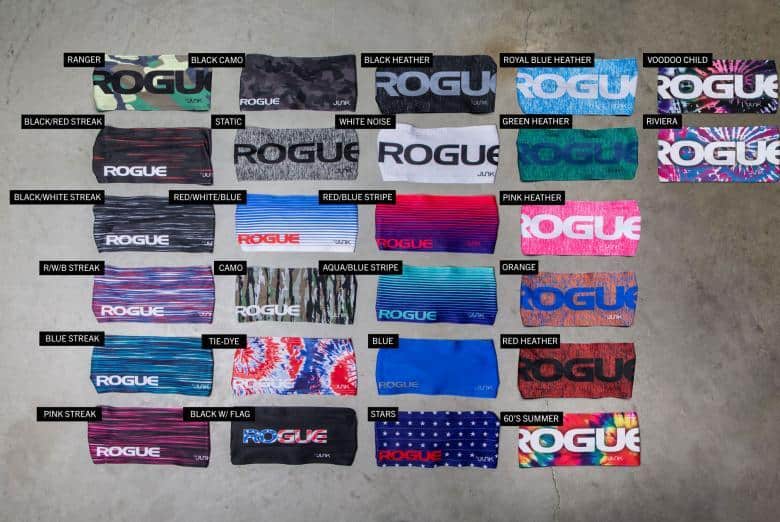 Rogue Crop Pants
The Rogue Crop Pants offer supreme comfort, coverage, mobility, and style with the best details of women's training tights and athletic capris. The pants have a convenient pocket included in the waistband, and they have a 21.5″ inseam.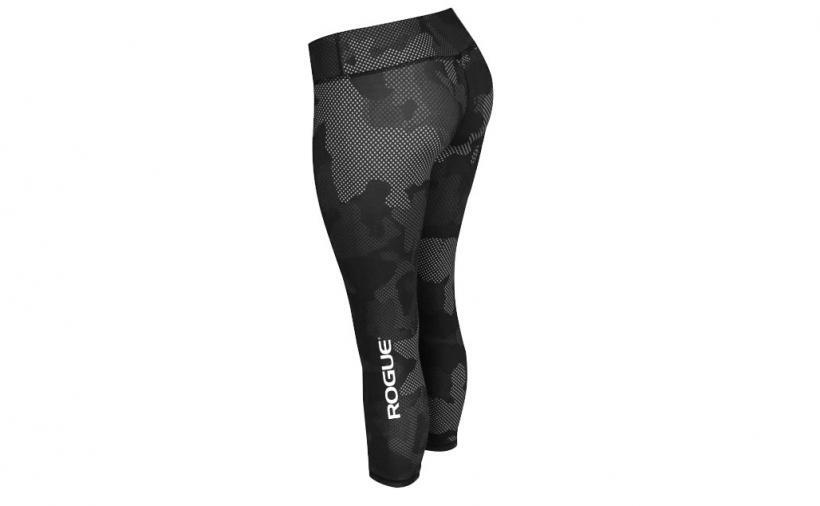 The nylon/spandex/polyester blend stretch material gives you the breathability and range of motion you need without unwanted sliding, bunching, or slippage.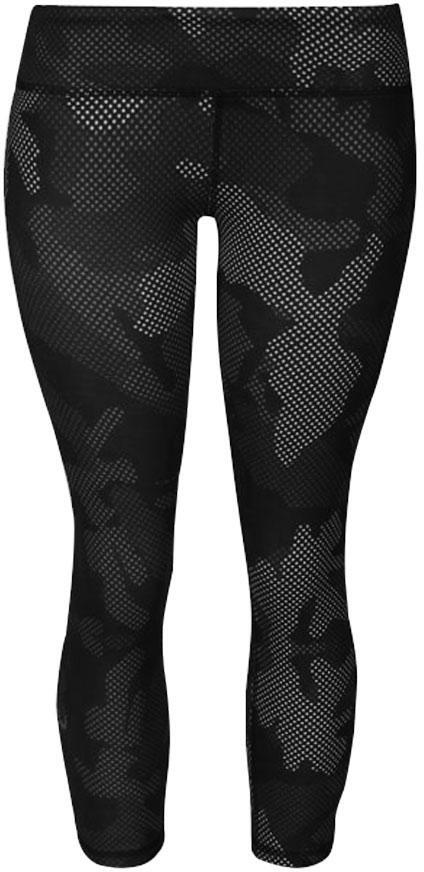 Women's Camo Training Clothes from Rogue – In Summary
That's our look at the stylish Women's Camo Training Clothes from Rogue.
Beat the heat of your intense workout with the even hotter training clothes from Rogue. They provide comfort, breathability, and range of motion while avoiding sliding, bunching, or slippage. They use fabric with moisture-wicking Dri-Fit technology to keep you cool and dry throughout your workout.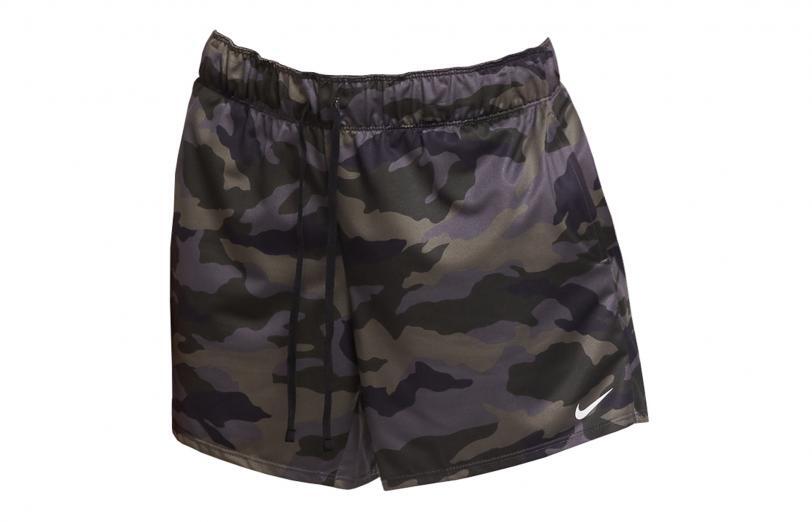 Photo Credits
Product photos on this page are property of Rogue.
This website is not affiliated or associated with CrossFit, Inc. CrossFit is a registered trademark of CrossFit, Inc.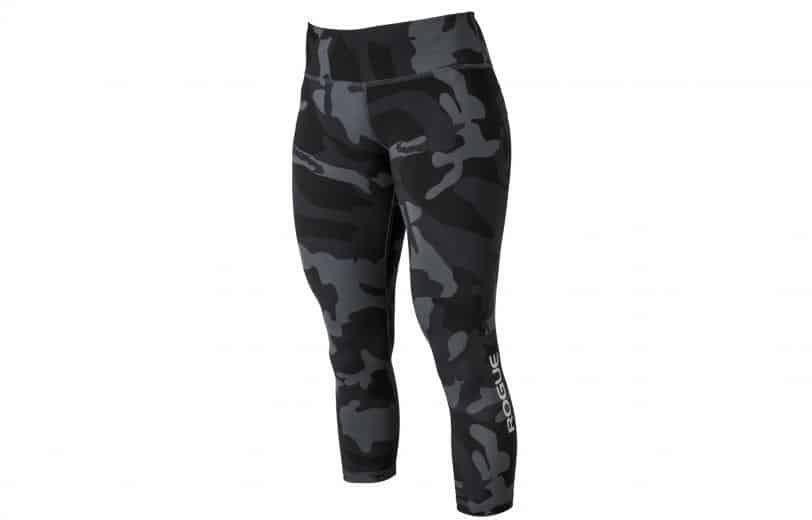 Affiliate Disclaimer
We are an affiliate of Rogue and others that sell this training gear. If you buy clothing or other training gear after clicking the links in this article, we receive a small commission at no extra cost to you. This helps us to bring you in-depth information and content on these great training products.